For Taylor Scott, nothing is black and white. He operates in shades of grey between genres, creating his own colorful hybrid of roots-rock, funk, soul, and troubadour-style Americana. It's a sound that's as diverse as its creator, whipped into sharp shape by a musician who's equal parts guitar hero and singer/songwriter craftsman. He embraces the full range of those roles with The Hang, the third album from the Taylor Scott Band due to be released on August 5, 2022.
Pre-save here
Produced by longtime Los Lobos member Steve Berlin, The Hang shines new light on a songwriter who has spent much of his life onstage and on the road. Raised in Cheyenne, Wyoming, Taylor Scott grew up beneath the wide skies of the rural American West, where a childhood appreciation for country music — whose twangy textures seemed to reflect his surroundings — soon gave way to an obsession with rebellious, guitar-driven rock & roll. By 16 years old, he'd found a new love: old-school blues music. It was a genre that suited his soulful vocals and hotshot guitar skills, and Scott began playing regional festivals while still a high school student. Shortly after graduation, he was recruited by Otis Taylor to join the blues legend's band. What followed was a whirlwind of international tour dates, with Scott spending four years as Taylor's guitarist.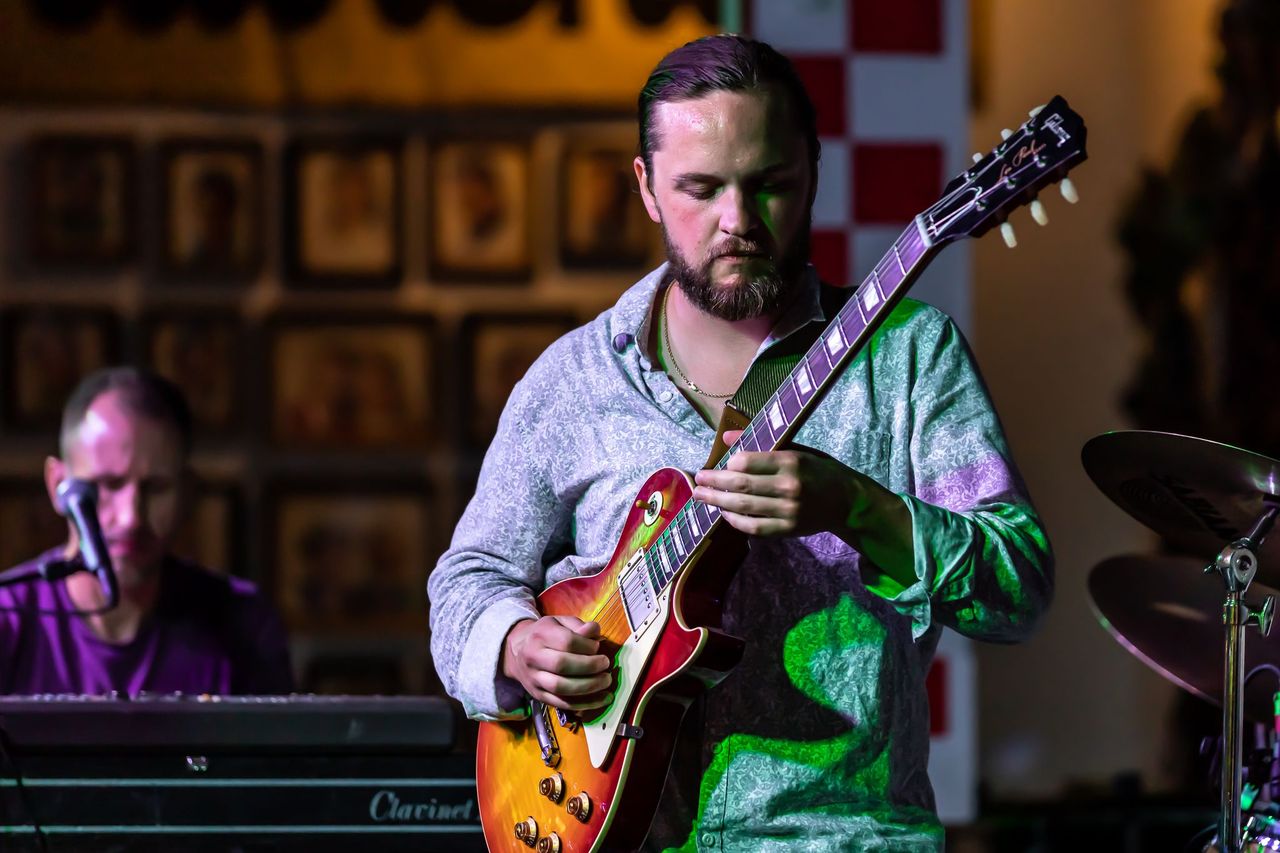 Scott funneled those lessons into his own music, crafting original songs that nodded to his influences while simultaneously reaching beyond them combining a lyric-driven approach with the fiery fretwork of an instrumentalist who'd experienced his coming-of-age while touring the world.
Per Taylor, "This song is about friendship. This song is about lighting up at 10 in the morning. This song is about standing around in the street with your neighbors at 6:30 on a Friday night. This song is about a beer on the porch in the middle of the work day.  This song is about extended family members at Thanksgiving asking "so you just… play music?  How does that all work?"  This song is about Denver.  This song is about driving halfway across the country for a $200 gig.  This song is about finding ways to forget you're $100 from broke.  This song is about the neighborhood.  This song is about getting by together.  This song is one of my favorites but not one of my grandmother's.  This song has a bit of a Cajun rock & roll groove and was produced by Steve Berlin."
Today the Grateful Web premieres "Shade Tree American Dream." Enjoy!