Electro-jam quintet Vintage Pistol is on a quest to make up for lost time this year with a stacked touring calendar that spans far beyond the Ozark Mountains from which they proceed. As self-proclaimed highway junkies, the thunderous rock outfit thrives in the whirlwind of dusty festival grounds and questionable roadside watering holes. Ahead of a most dizzying summer, we managed to catch Taylor Smith (guitar/vox), Garrett August (keys, synth), and Walt Blythe (lead guitar/vox) between gas-stops to discuss how their philosophy has evolved through the pandemic, and the band's fool-proof formula to a perfect show. Catch the full conversation below, and enjoy a preview of the delightfully off the wall music video for Vintage Pistol's new single, "Smoke About It," right here on Grateful Web.
GW: Before the pandemic, you were touring pretty heavily. As a band that's built a following primarily through live show experiences, how have you managed to stay connected with your fans?
TS: At first it was pretty tough making the adjustment from our everyday road life to being stuck at home. We started off the pandemic probably like most bands did and put on a small virtual series called "Couchella" where we tried to bring the show to our fans virtually. We streamed it across multiple platforms like YouTube and Facebook. It was definitely different performing to an empty venue, but in your mind, you know that fans are watching and interacting online. After that series aired, we really just went into the studio and went to work; finishing some old songs, writing new ones. We shot a few funny videos from rehearsal to keep our followers engaged (ha), plus we wanted to let them know we were putting in the work! We did a few merch discounts and package giveaways and things like that on our website which was great! Nothing like getting back out there and seeing everyone's full smiling faces, though.
GW: How do you think this unexpected time off has impacted you as artists? Are there any takeaways that you think will influence future decisions, creatively or logistically?
GA: For me it allowed me to realize I was trying to do too much, and not putting my focus or energy in the right places – a mental reset when it came to our approach. I needed to take a small step back and organize the somewhat beautiful chaos that comes with living this lifestyle at the level we're still on. In the future I think I'll try to be more conscious of that, plus the value it holds. How much this means not only for us to be here, but to those who come out to the shows as well. Creatively we're always growing, always evolving within our own lives and gaining from those experiences. That translates to our music. I'd say logistically we're still here to work our asses off and grind through the lows and stay humble for the highs. We're still navigating our way through this thing but just plan to continue to put in the work. We just want to give those who come to see us live a show they won't forget.
GW: Let's talk about your new single, "Smoke About It," which releases officially next Monday. You've had this one in your repertoire for a while. What meaning does the song hold for you, and has that interpretation evolved at all since writing it?
WB: It has been around for a little while, definitely with musical shifts here and there. Since recording it's musically been pretty straight forward to the studio cut as far as structure, but the jams have definitely stretched. I tend to throw new ideas for new live sections just about every other week – it's a love-hate thing with the band sometimes, haha. So, there are live sections that are not on the record that get to blossom and bloom as we do it live. It's a song that when we hit the dance beat funk groove 3/4s through, you never know what could be coming next. As far as lyrical content, it's remained pretty tight with the original meaning or more or less story. Life happens. Vans break. We get tired. We find ways to take the load off. The tune is also hugely about some specific people who have really made us remember why we do this. The meaning really hits home with the day-to-day life struggles we go through to get to those festival grounds, friends' houses, big venues and corner bars where we get to do our thing. It's all about getting through the little shit and getting into gear...of trying our best to be able to do this rock thing for a long time.
GW: Your songs seem to be largely inspired by lessons you've learned on the road, and how they apply to life in general. What's the biggest lesson you've learned so far as a band?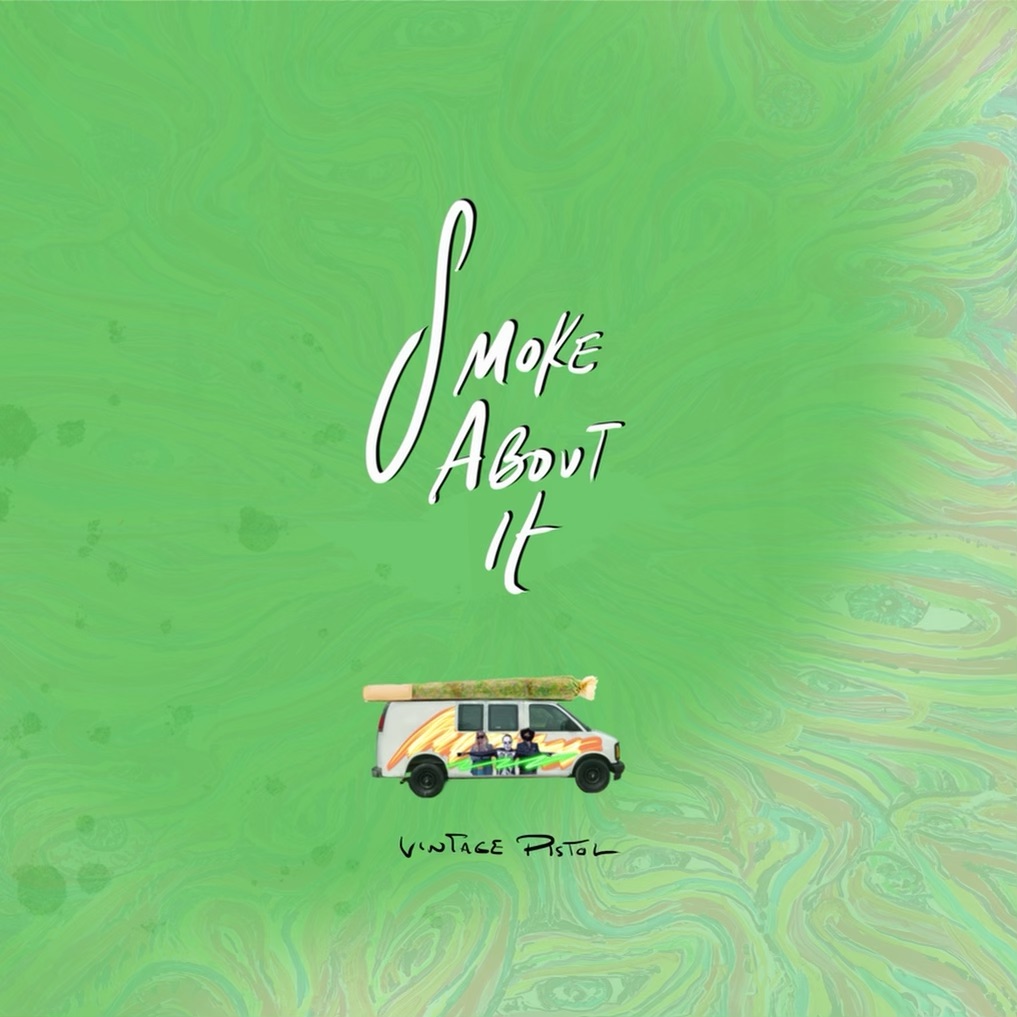 GA: Ha, I don't know if there is just one big lesson you learn. It's a culmination of it all. We've been through things that might make some people want to give up. Band lineup changes, venues trying to stiff pay, tour vans exploding in the middle of nowhere, management issues, ridiculous overnight drives for little to no pay, not knowing who to trust or where or where you're going to sleep...the list of lessons are forever growing! Someone once said "Fellas, some nights you eat lobster, some nights it's a bread sandwich. You're still eating though." So, some nights life or the shows couldn't seem better, some nights you're working through both but in the end we're doing what we love to do and couldn't be more grateful for that. We don't ever want to let that go unnoticed. Doesn't matter if it's 50 people, 500 people, 5000 people; whoever decides to show up, the energy doesn't change. I guess the lesson might be if you're passionate enough about something, do the work, stay focused, work harder than that, and don't take yourself too seriously. Manifest dreams to reality type stuff, ya know
GW: Your improvisational, electro-funk sound lends itself well to the festival atmosphere, and your upcoming appearances at Summer Camp and Moonshiner's Ball certainly solidify that. What do you think makes a good "festival band?"   
WB: Man, there are so many ways to answer this question, but starting out we just love being a part of any festival, whether it is super eclectic or very genre specific. We've found ourselves at quite a few festivals being the outside band from the rest of the acts. We personally love that. Typically, as one the smaller names on the line up, it's our chance to show up and ball out for people who have no idea who they are. With that being said, what has sort of become our mantra for putting on a memorable festy show is just straight ENERGY* (*This name will soon come back around to make lots of sense ;)).We definitely allocate songs and setlists but you never know what curveballs the crowd's energy can bring and what we can come up with on the spot. We definitely have songs, "Smoke About It" being one, that have become huge jam vehicles and also great songs to move in and out of different ideas and other songs. When it comes to festivals, we tend to let those ones breathe, take a life of their own, and let the crowd and their reactions take the wheel and direct where the tune will go. The interconnectivity of the band and also the crowd definitely take the reins of how our sets will end up. I think I can speak for all of us in saying that there's nothing more we love to see than when other bands are in that zone, the crowd's locked in and the music is coming from somewhere even a thousand rehearsals couldn't create. THAT IS BEAUTIFUL. So, to answer the question in short, it's just the ability to keep people engaged and let the energy do its work. When everyone feels a part of something and it's new and unpredictable, that's when the buzz starts.
GW: Now that life seems to be returning back to "normal," what are your intentions for the rest of the year?
TS: Gearing back up, hitting the road, and getting to work, man. Couldn't be more excited to get back in full swing with the guys! We just announced a slew of summer dates leading into Summer Camp Music Festival. We'll have a few more announcements to come with a pretty full fall tour, too. So, keep an eye out!