Colorful costumes, joyous carousing, comfortable camping, and kick-ass jammy music of many genres came together nicely at the fifth annual Railroad Earth-hosted Hangtown Halloween Ball Music Festival. Emanating from the El Dorado County Fairgrounds in the Sierra Nevada foothill community of Placerville, California, from October 22 to 25, the festival harmoniously balanced a confluence of dust-kicking music to groove by, the Halloween season, and the still-present old-West persona of Placerville, dubbed "Hangtown" during the Gold Rush days to honor the type of swift justice handed out to the worst of the miscreants.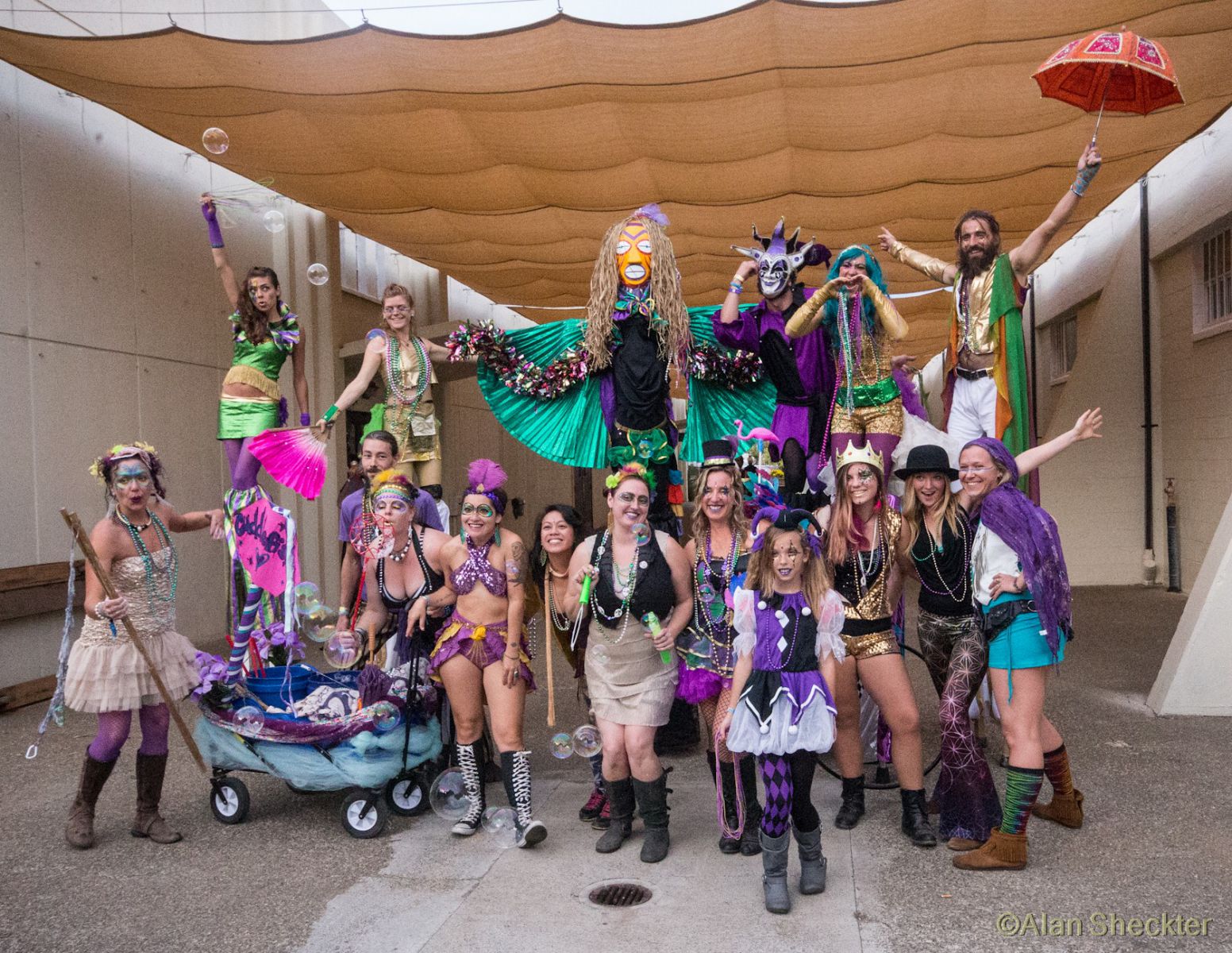 The fest's three stages were spread out nicely around the festival grounds, with camping areas and fine food and artisan booths pleasingly placed about. Intoxicating festy additives included a large natural-ingredients mandala, the Big Fun Circus troupe, a laser-shooting RV, large spray-painted wall murals, and fine interpretations (by attendees AND musicians) of the fest's costume themes of each day – Wild West Gold Rush Gala, Who Do Voodoo Mardi Gras Masquerade Ball, Halloween Monster Mash, and Funky Forest Fantasy. Also on-site was a bone marrow registration site, a non-perishable food collection site for the most hungry local residents, early morning yoga and meditation sessions, and a nicely appointed Kids zone. The T Sisters' Erika Tietjen enjoyed the festival ambience, including "the fun, open atmosphere and the opportunity to dress up as a band and perform in character and costume!"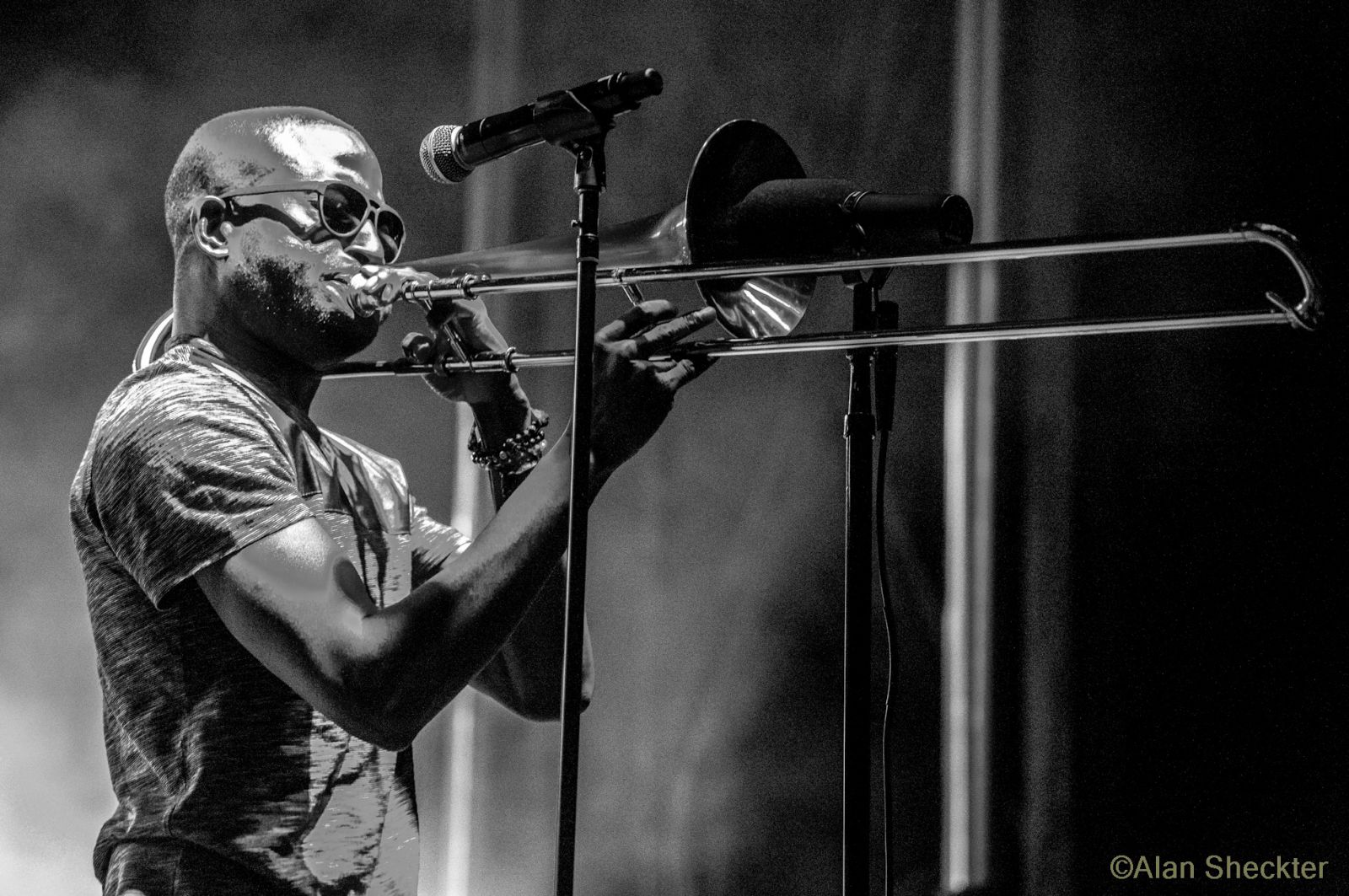 And then there was the music, three dozen bands' worth, which provided the fuel that drove the festival locomotive, all the way from 10:30 a.m. to 4 a.m., counting late-night shows. Much of the music could be generally classified as contemporary bluegrass/Americana flavored with rock jams, along with some funk and soul, with several different variations on those themes. Leading the way was Railroad Earth, who churned out four sets in three nights, all of which are available at http://liverailroadearth.com. They took Friday off when Trombone Story and Beats Antique headlined the proceedings. On Saturday, RRE appropriately performed their song "Hangtown Ball," a location-fitting ode to lawbreakers whose fates ended with their heads in a noose. Other not-yet-mentioned bands creating a lot of festival buzz included Rubblebucket, Yonder Mountain String Band, Tubaluba, Scott Pemberton, North Mississippi Allstars, Travelin' McCourys, Midnight North (with Walking Spanish's Alex Nelson), Dustbowl Revival, Fruition, and Lettuce.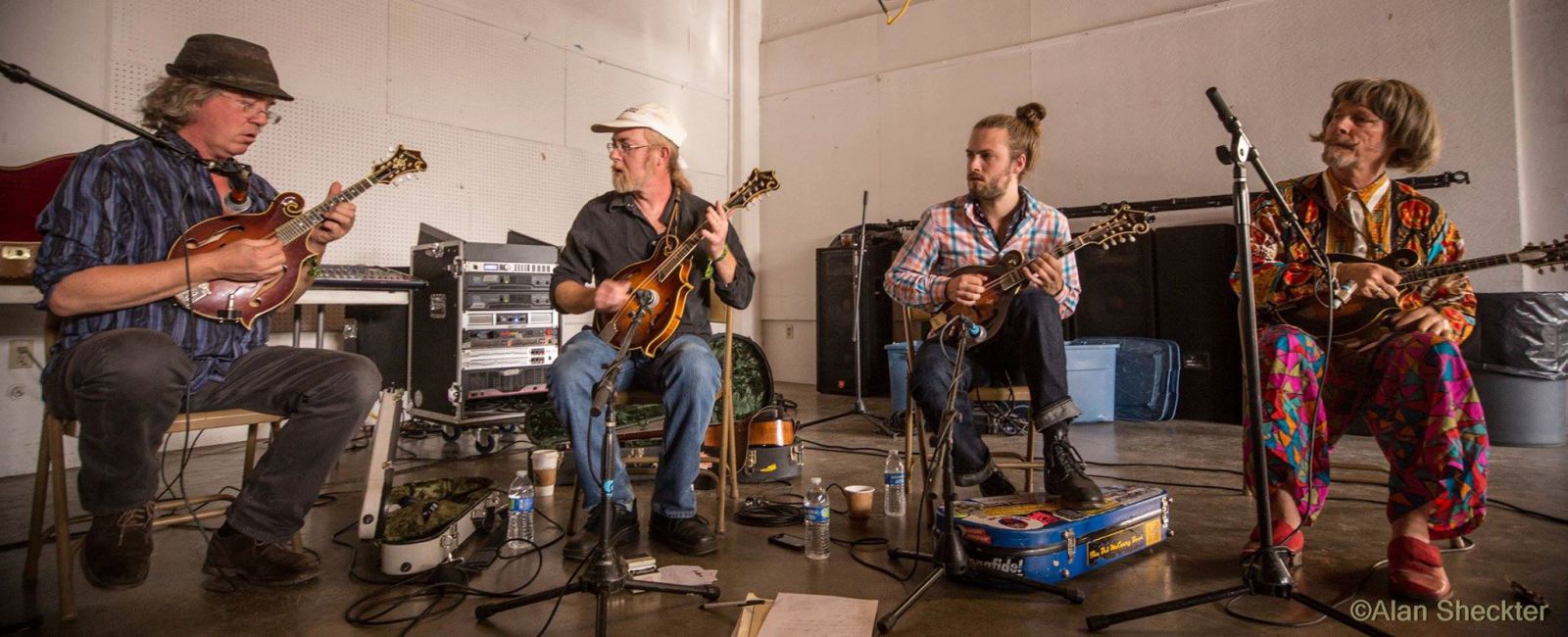 Like most festivals, Hangtown 2015 included many chances for the musicians whose paths seldom cross to stroll around the lawns and play with some of their musician friends. In addition to an intimate mandolin workshop that featured Andy Goessling and John Skehan (RRE), Jake Joliff (Yonder Mountain String Band), and emcee/musician Joe Craven, just a few of other cool, shared-stage happenings included Craven and members of Midnight North jamming with The Eleven band; RRE's Goessling, Skehan, and Tim Carbone joining Yonder Mountain String Band for an epic "Shakedown Street," during which Grahame Lesh and the rest of the Midnight North crew enjoyed from a side-stage perch; RRE's Carbone jamming with Dead Winter Carpenters; a little impromptu T Sisters set that serenated some mid-day pumpkin carvers; impromptu sets by IdeaTeam and Turkuaz, Craven dancing about a Saturday RRE set costumed as Jack Skelington, and New Monsoon's Jeff Miller joining RRE for a "Long Black Veil" encore on Sunday.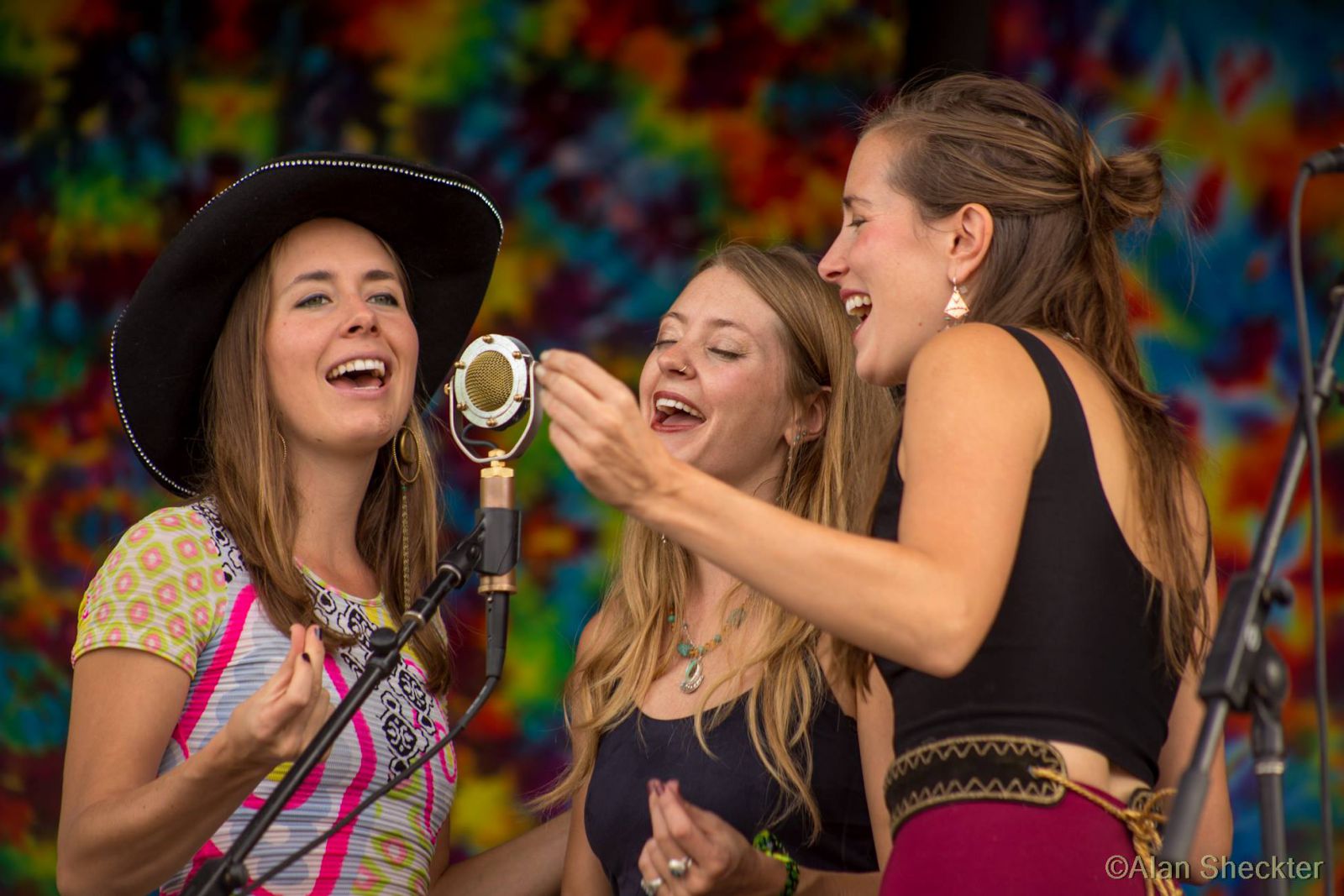 Kind of a High Sierra Music Festival lite, in reference to the famed midsummer fest about 150 miles to its north that brings in about 10,000 per year according to the fest's website, the Hangtown Halloween Ball is gaining its own traction as a uniquely presented and desirable annual fest destination, with a more intimate yet still vibrant gathering of some 3,000 revelers, according to my estimate. Unfortunately, the Hangtown Halloween Ball has something else in common with High Sierra and a few other festivals in the region. Some attendees' have a tendency to turn the event into a cigarette-smoking contest, making it difficult to eat, converse, or listen to music without being immersed in cigarette fumes.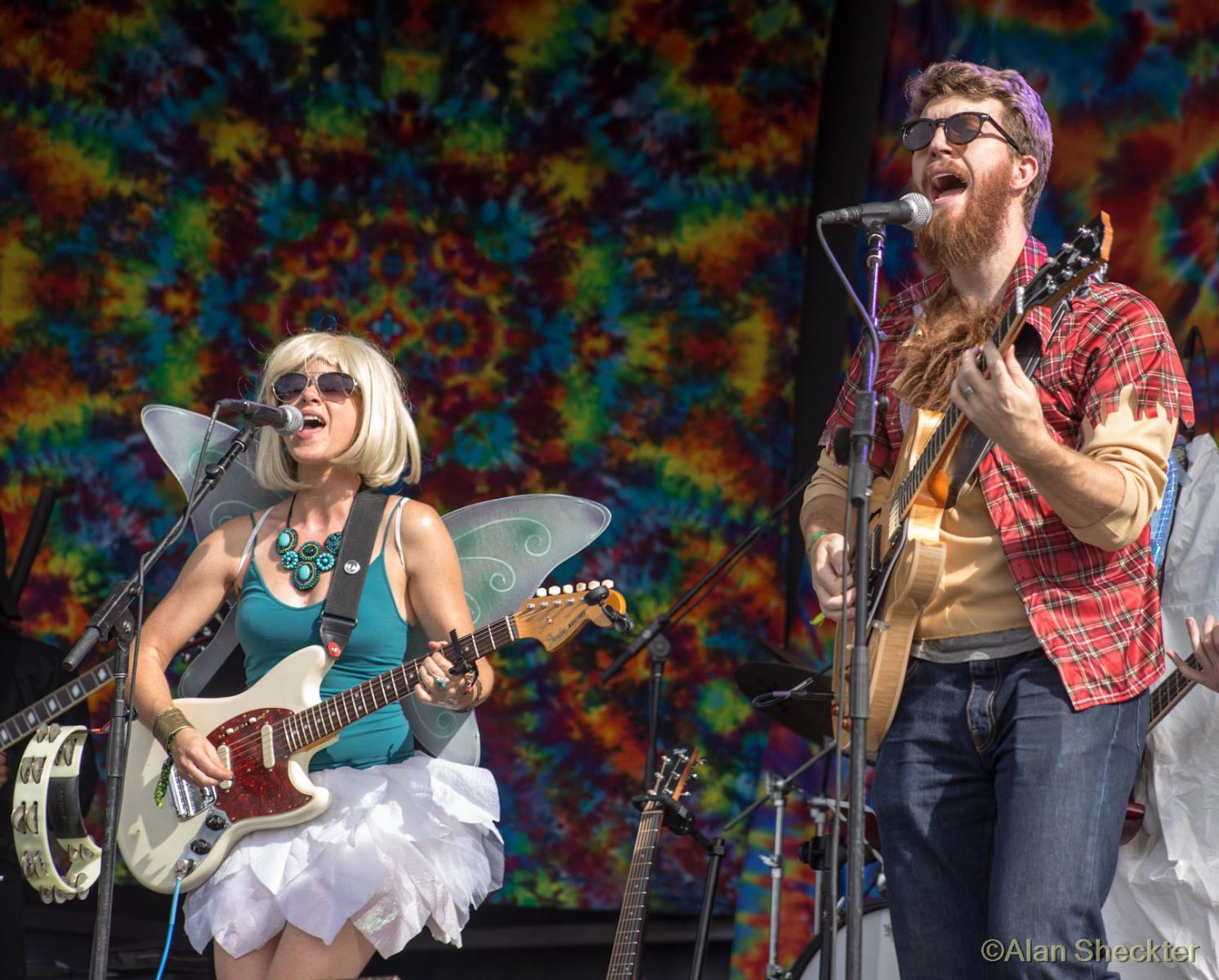 Emcee Craven, who possesses a keen wit to match his seasoned pedigree of musical pluckin' and pickin', summed up the Hangtown Halloween fest experience, "One aspect I find endearing about the Hangtown experience is that costuming in the event's community celebrates the importance of individual expression on the outside – which can lead to greater confidence – on the inside, empowering us to become a more creative, expressive, and confident person after Hangtown. Another important quality of this festival … is its connection to the season. Harvest time and the triduum of Hallowtide; All Hallow's Eve (Halloween), All Saint's Day, and All Soul's Day (Dia de los Muertos) are rich in cultural history and ask of us to observe, in our lives today, the celebration of life – and death as a part of the cycle of life. … These thoughts make <up> the intention of Hangtown, helping us realize that Halloween should be more than … a one-night stand based on a party, candy, and consumerism."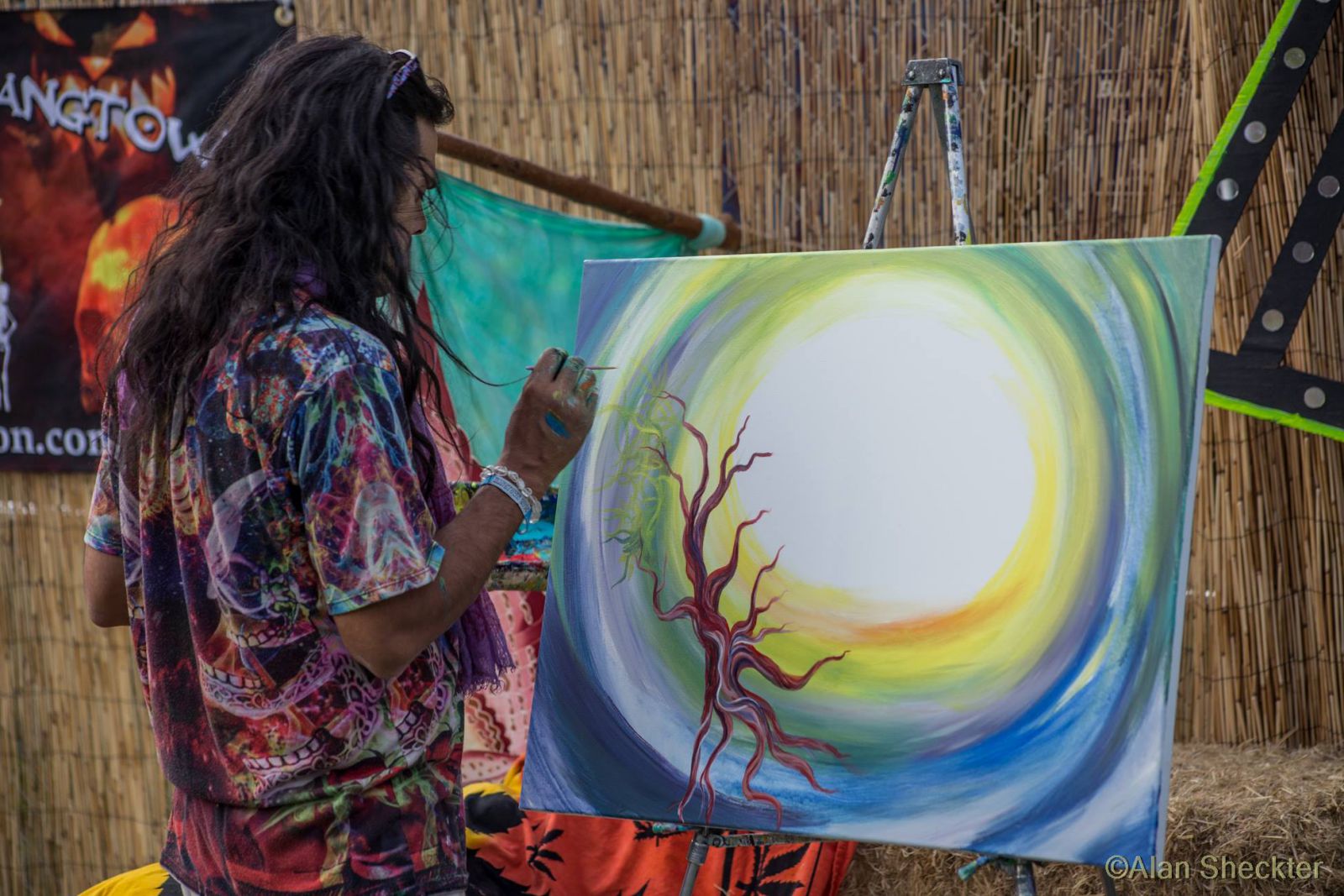 Check out more photos from Hangtown Halloween Ball.