On the weekend preceding Halloween, a tie-dye-colored witches' brew of imaginative seasonal costumes worn by attendees and musicians, vibrant autumn hues, and a couple of dozen improvisational bands of psychedelic rock, progressive bluegrass, funk, and more defined the 2017 version of the Hangtown Music Festival in Placerville, California.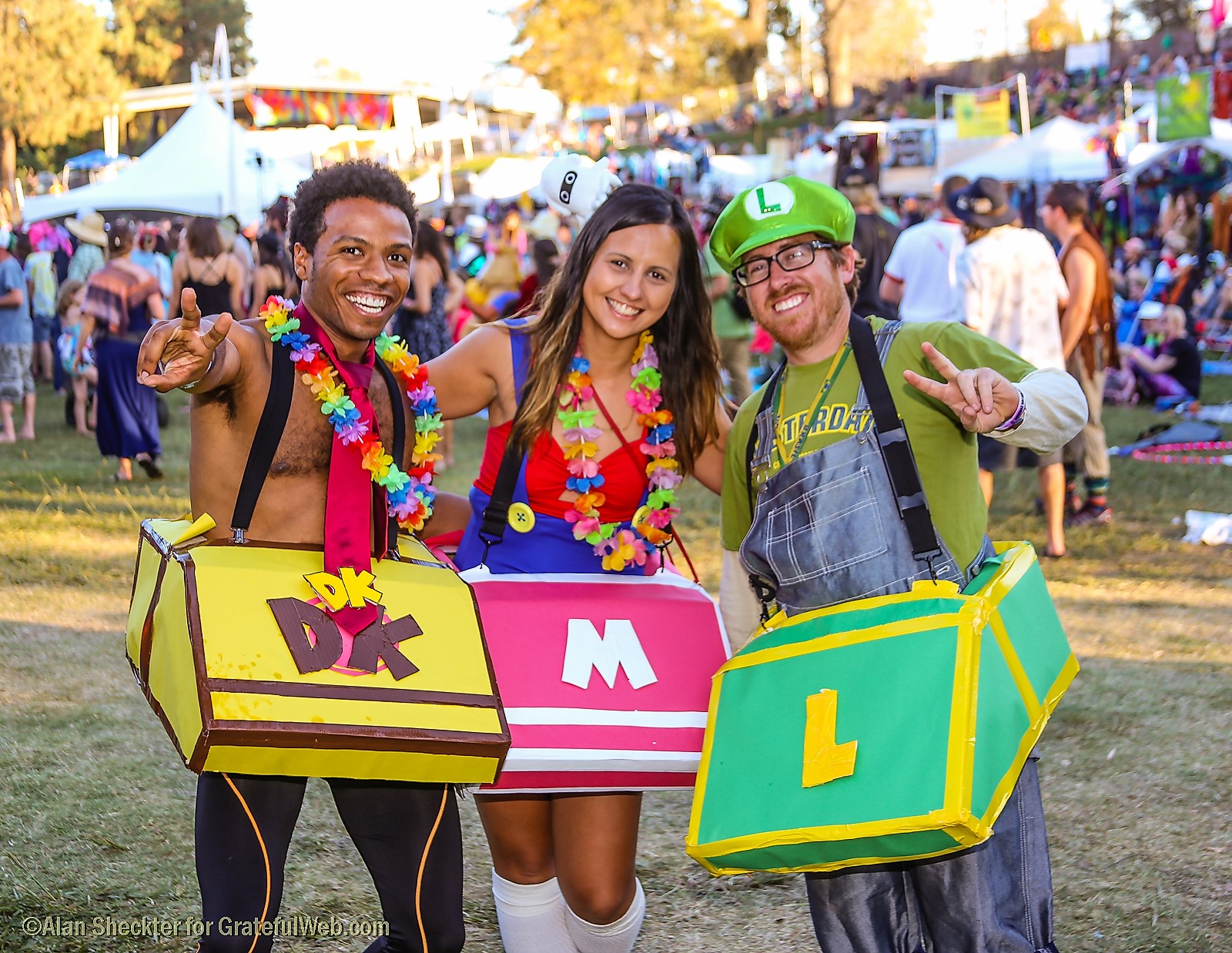 Performances were offered on two stages, rather than three as in previous years, which created a nice scheduling format that enabled music fans to catch every act. Main, El Dorado Stage performances that ranged from 75 minutes to three hours, were separated by 35-40-minute performances at the intimate Gallows Stage, which offered a nicely sloped grassy spectator (and dancing) area. Late night shows took place indoors in a large fairgrounds building dubbed Hangtown Hall, with shows between midnight and 4 a.m. (a little earlier on Sunday night), that included bands that also played during conventional hours.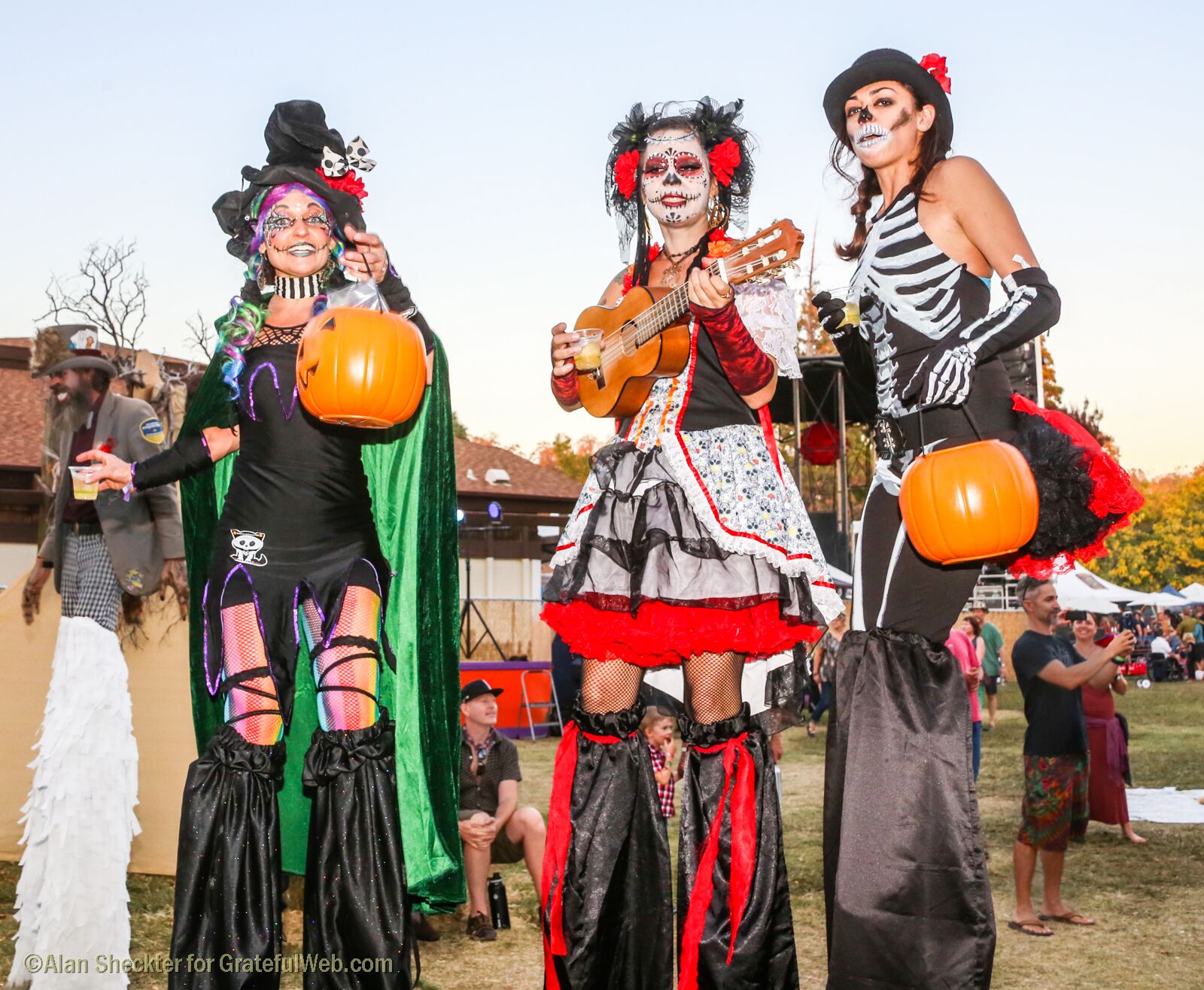 Freaky, friendly art installations dotted the fairgrounds creating a vivid Halloween-spirit vibe throughout, and high-quality food and artisan/craft vendors outlined several fairground areas. Other activities included morning yoga, creation of a giant mandala made of natural materials under a large gazebo, and pumpkin carving, which took place while the Achilles Wheel Trio – and friends - regaled the kids and their accompanying grown-ups with classic folk songs.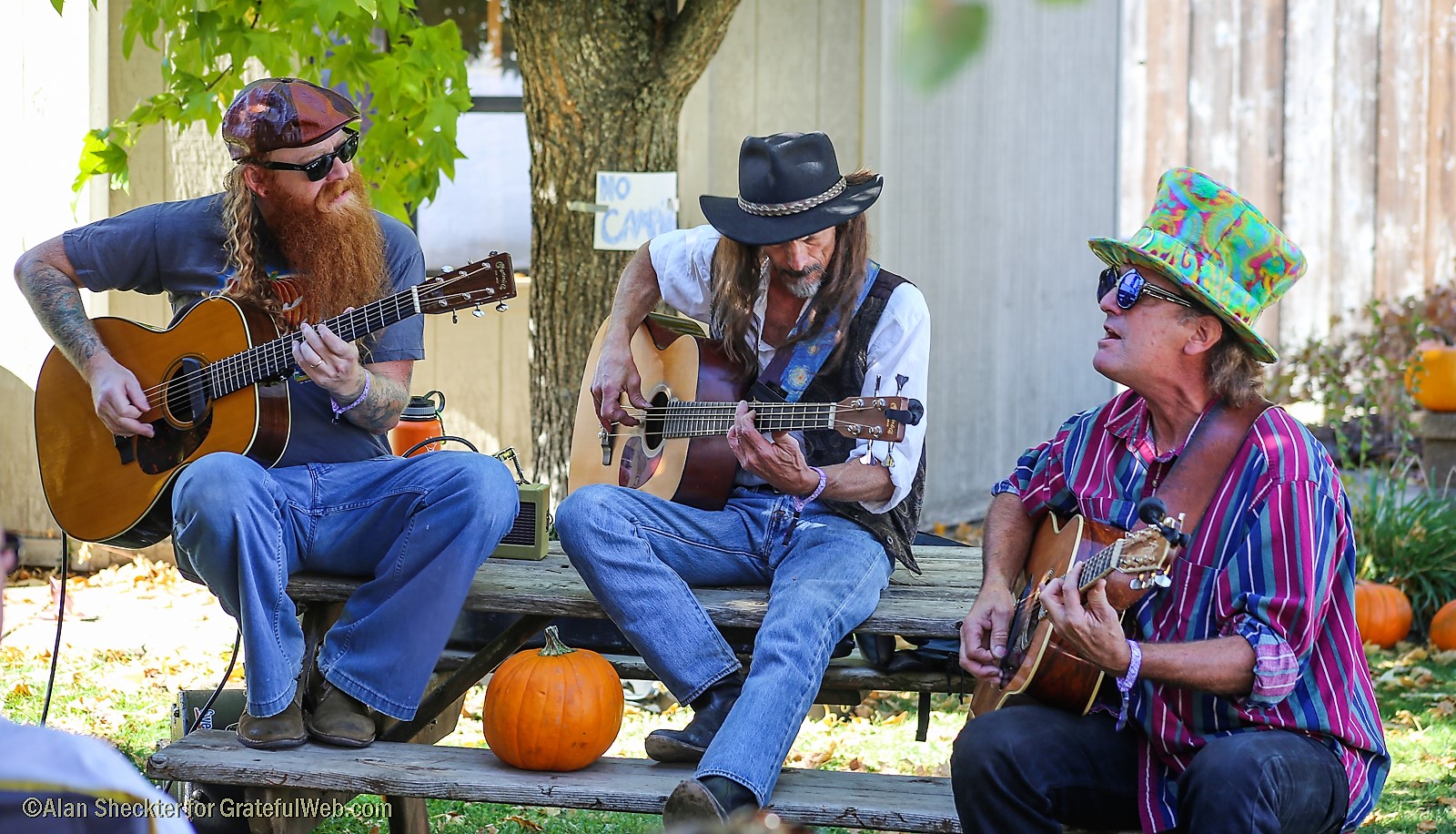 As they have since the beginning, Railroad Earth played the role of "house band," at the El Dorado County Fairgrounds, with the rootsy, folky, bluegrass outfit's three headlining performances on Thursday, Saturday, and Sunday weaving songs, jigs, and jams that prompted ubiquitous head-nodding and waves of freeform dance.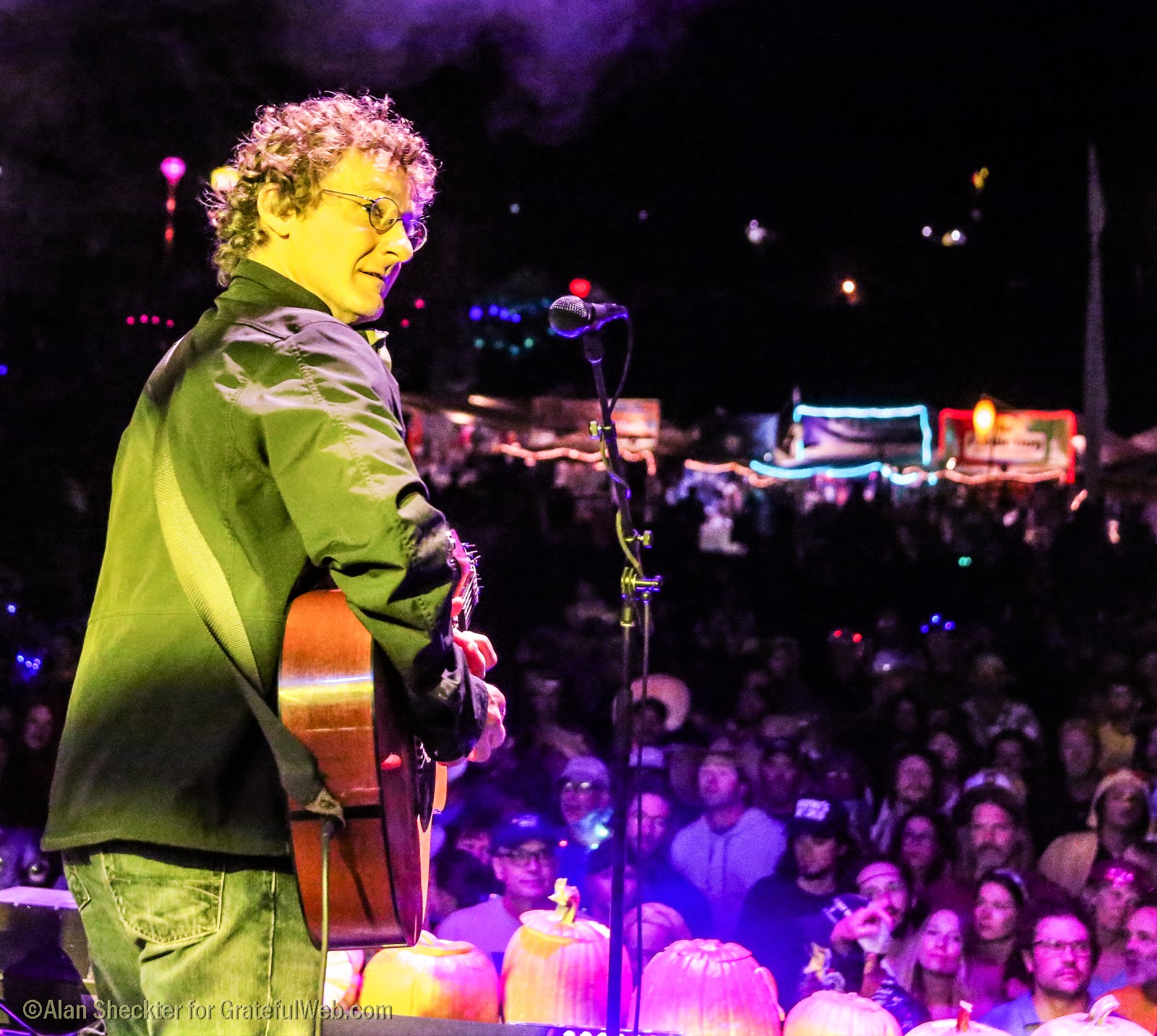 From "Chasing a Rainbow" on Thursday, through a soulful encore of Tom Petty's "Wildflowers" on Sunday night, Railroad Earth – Todd Sheaffer, Tim Carbone, John Skehan, Andy Goessling, Carey Harmon, and Andrew Altman – did not repeat a song. On Saturday, the band delivered "Hangtown Ball," a location-fitting ode to lawbreakers whose fates ended with their heads in a noose. On Sunday, the band dedicated its performance to California fire victims, partnering with Hearts 2 Hands, which is responding to those impacted by the fires, as well as the Same Team apparel company, which is also providing grassroots relief to fire victims. Band members all wore Same Team T-shirts on Sunday.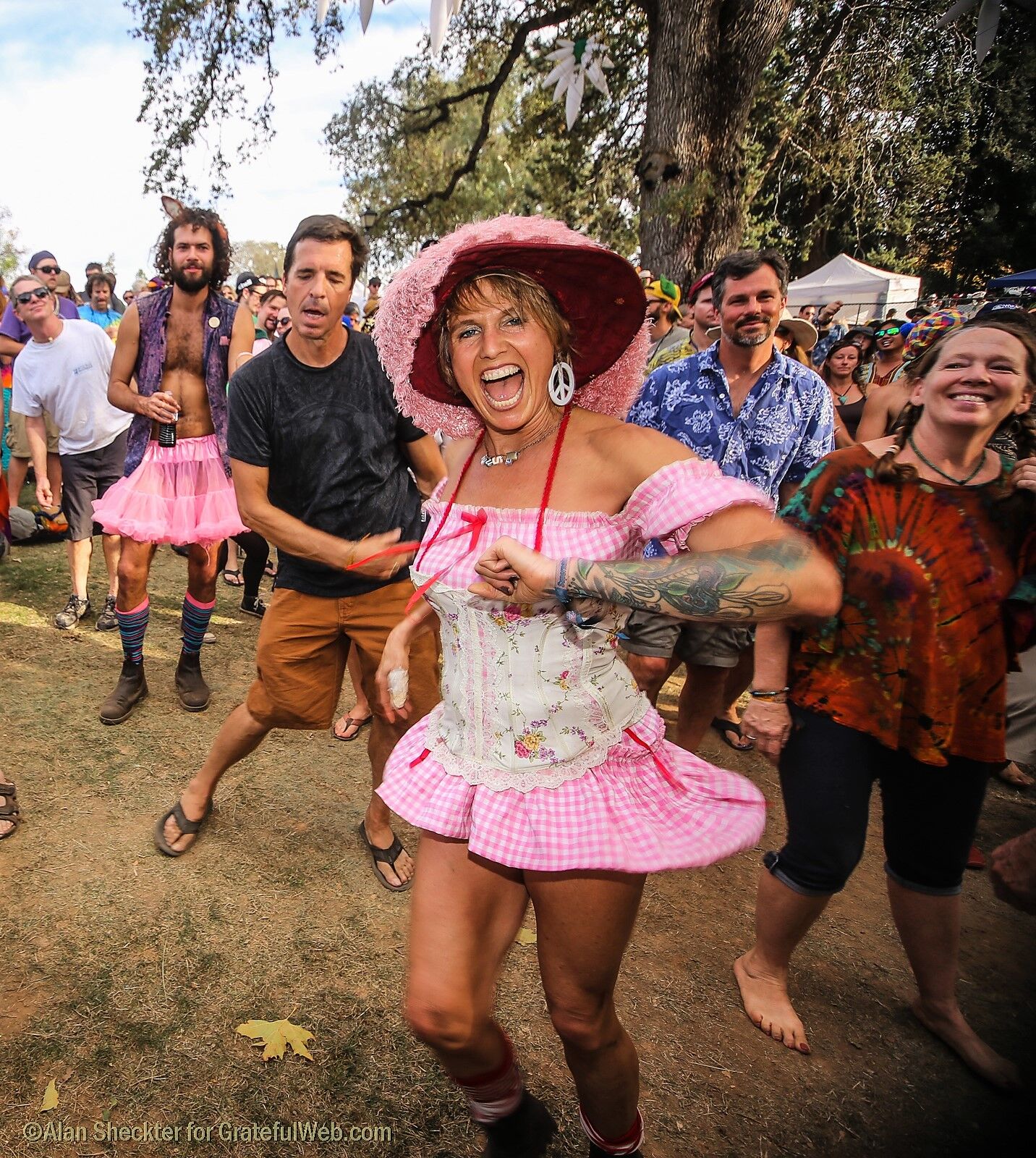 While it occurred well before the headliners' sets, it was a Sunday afternoon performance of Lukas Nelson and his band Promise of the Real that created perhaps the fest's biggest buzz. While not yet 30, Nelson, an excellent songwriter and lead guitarist, long ago established himself a compelling performer unchained to the fame and country music of his father, Willie. Although, while leaning on material on his latest project, titled simply, "Lukas Nelson & Promise of the Real," Nelson introduced the song, "Forget About Georgia," which he said he wrote after performing "Georgia on My Mind" so many times with his dad, that he joked he sometimes wanted to forget about Georgia. Nelson also performed several covers. After a sweet rendering of Neil Young's "I am a Child," Nelson honored the recently departed Tom Petty Nelson, delivering a poignant, solo acoustic version of "Breakdown," and later, a rousing "American Girl" set-ender, making each tune his own in the process. Nelson at the POTR also performed, with three percussionists, Paul Simon's "Diamonds on the Soles of her Shoes."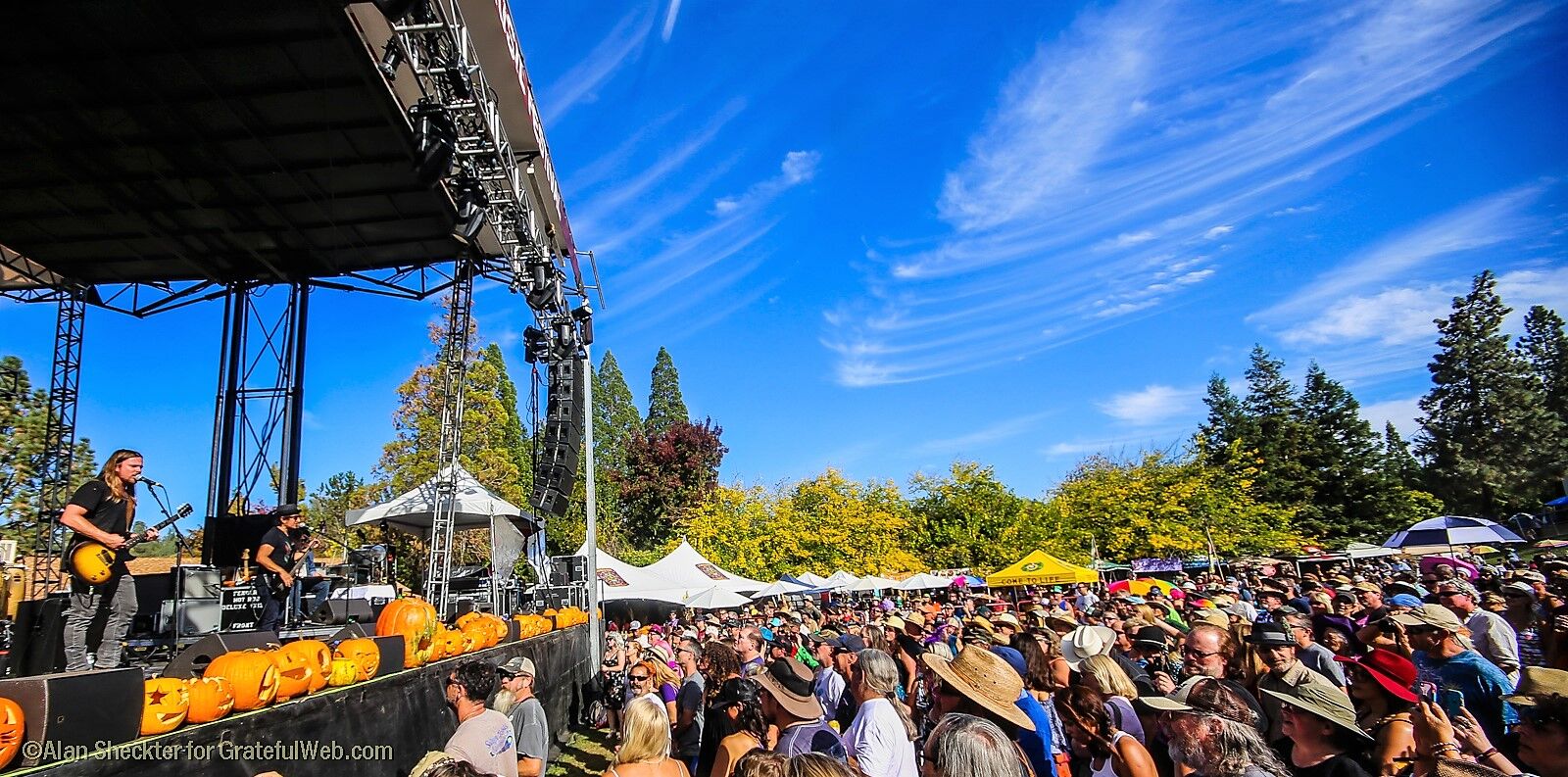 A short time later, Nelson further thrilled the audience when he joined Leftover Salmon to lead epic versions of Stevie Wonder's "Higher Ground" as well as Neil Young's "Down By the River and "Alabama."
One of the original post-Grateful Dead "jam bands" that have been at it for almost 30 years, Boulder, Colorado-based Leftover Salmon delivered a mighty set of bluegrass and bohemian jam fusion. Led as they always have been by Vince Herman on acoustic guitar and vocals as well as Drew Emmitt on mandolin, guitar, and vocals, and Andy Thorn (whose birthday coincided with their set), Herman declared, "that this feels absolutely perfect up here," after which the band treated the crowd to its enduring foot-stomping romp, "I'm Gonna Live High Till I Die."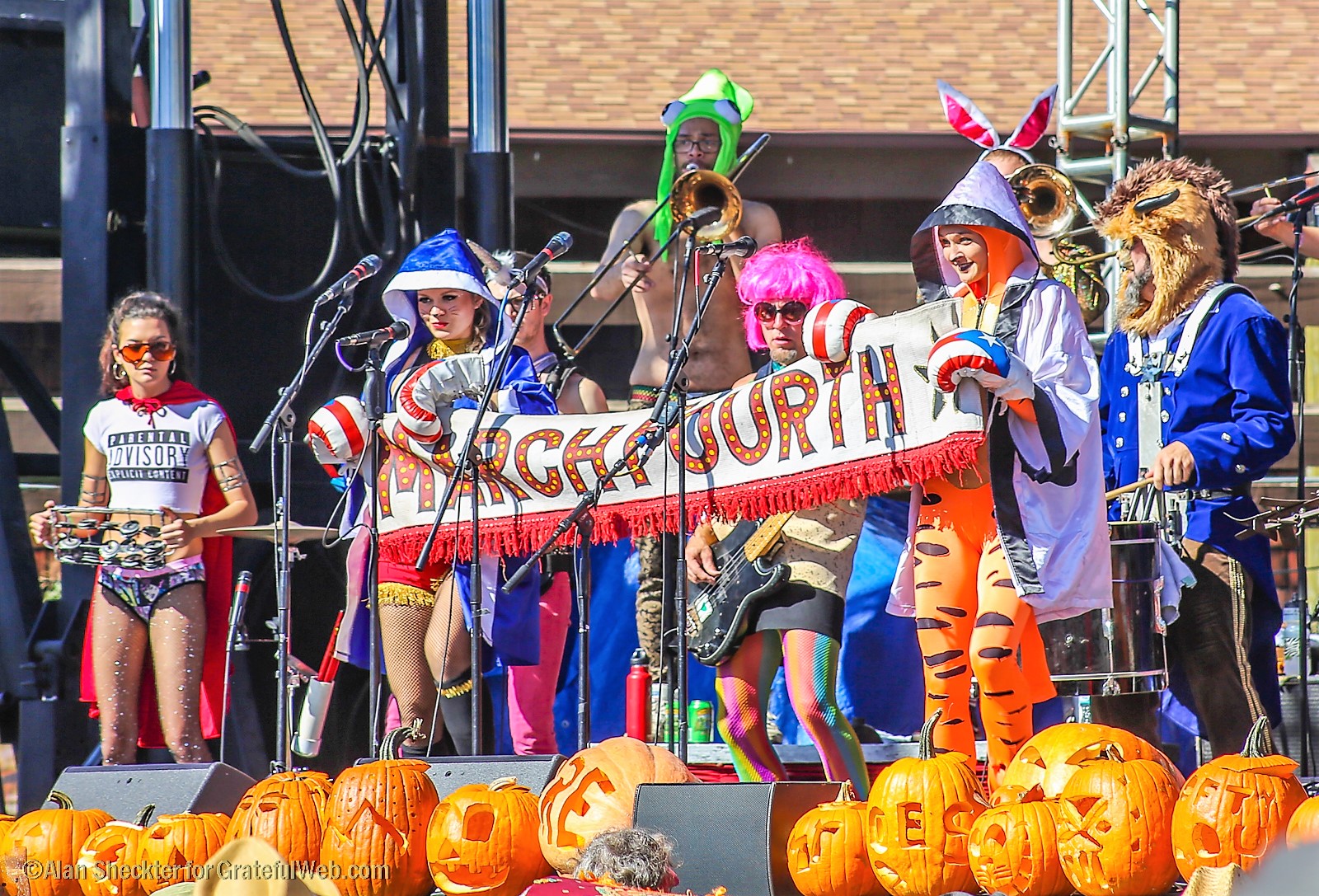 MarchFourth Marching Band, a kaleidoscope of musical and visual revelry, kind of like your high school band on psychedelics, commanded the main, El Dorado stage earlier on Sunday. Though many of the individual players have changed over the years, the bawdy band of Burlesque-ish, Steampunky dancers, and players out of Portland, Oregon, were, as always, a stimulating, circus of joyfulness.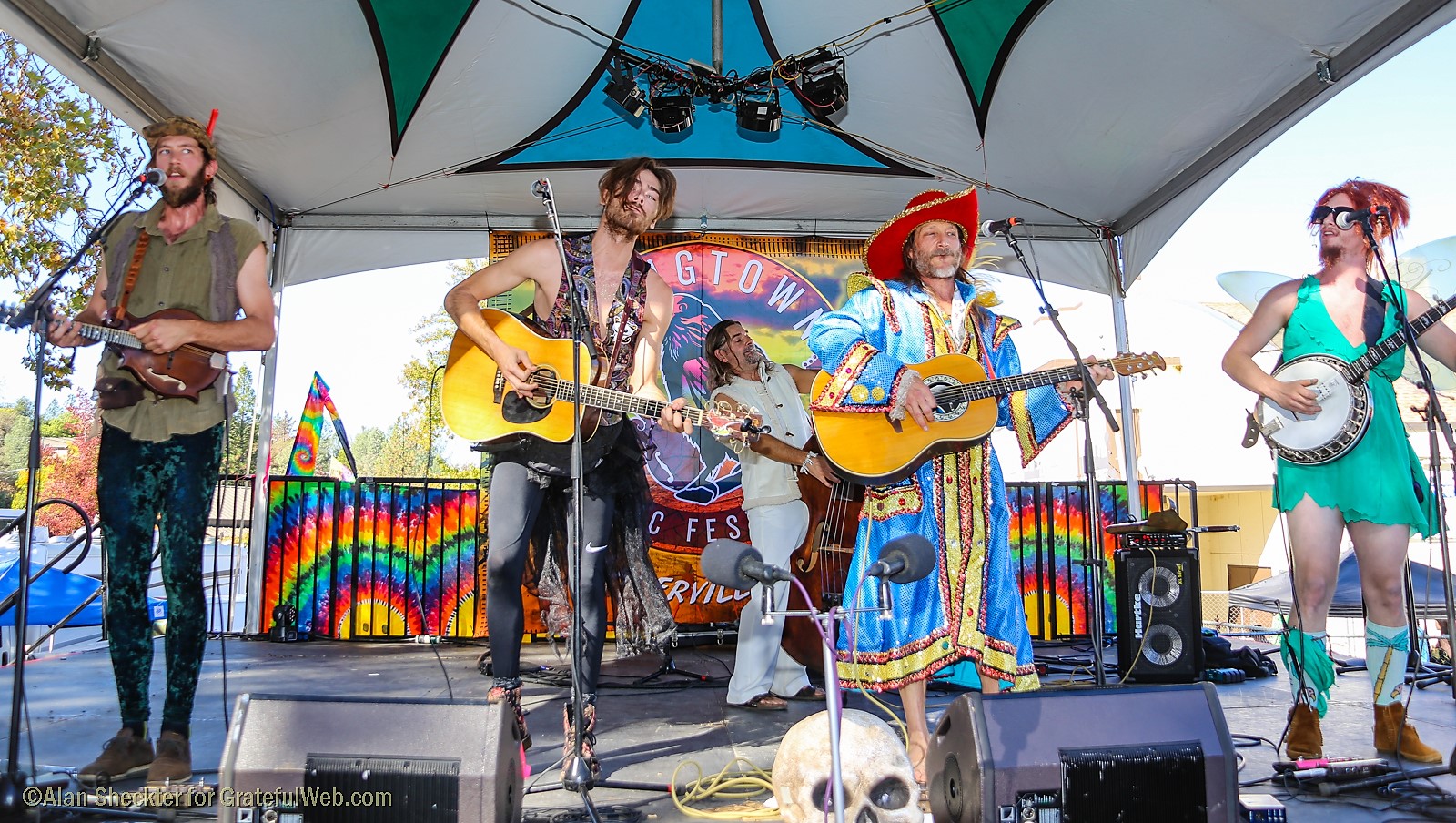 Second-stage bands on Sunday included Afrolicious, Polyrhythmics, Brothers Gow, Low Flying Birds, and The Connor Party.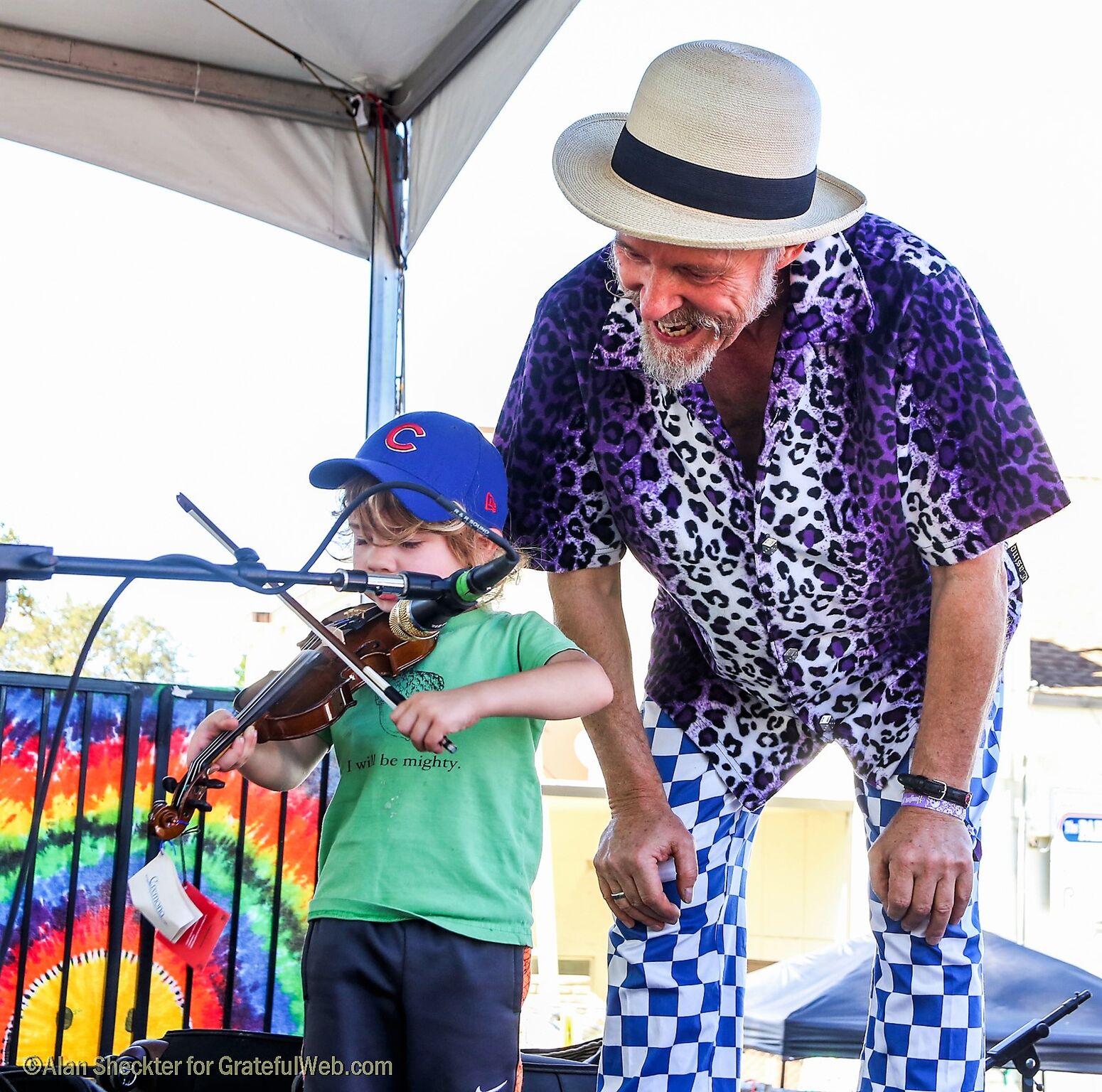 Festival emcee Joe Craven, whose musical pedigree includes a stint with Jerry Garcia and David Grisman, as well as decades of performing on the fiddle, mandolin, and any percussion instrument one can think of, was again a consummate ringleader, offering elements of hilarity, words of wisdom, and respectful, informative descriptions during his band introductions. Before Railroad Earth's closing set on Sunday, Craven said, regarding America's splintered political turmoil as it related to the unified oneness of the festival audience "I wanted to lasso everyone in Congress to see what I see."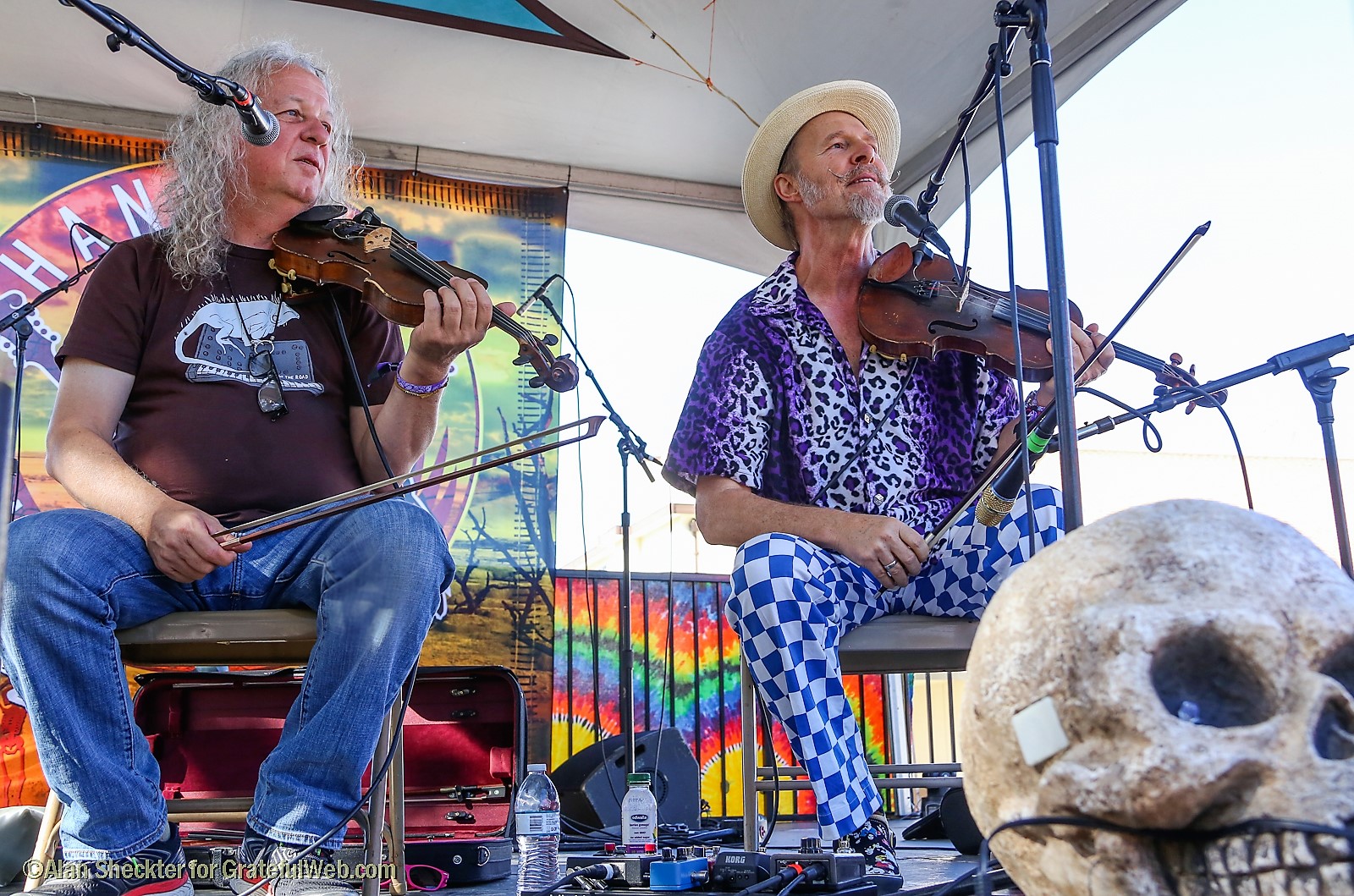 Craven, as he is wont to do at any festival in which he is present, performed on Sunday morning with one of his current bands, The Sometimes, and teamed up with Railroad Earth's Tim Carbone for a fiddle workshop on Saturday, and guested on Achilles Wheel's festival-opening set on Thursday.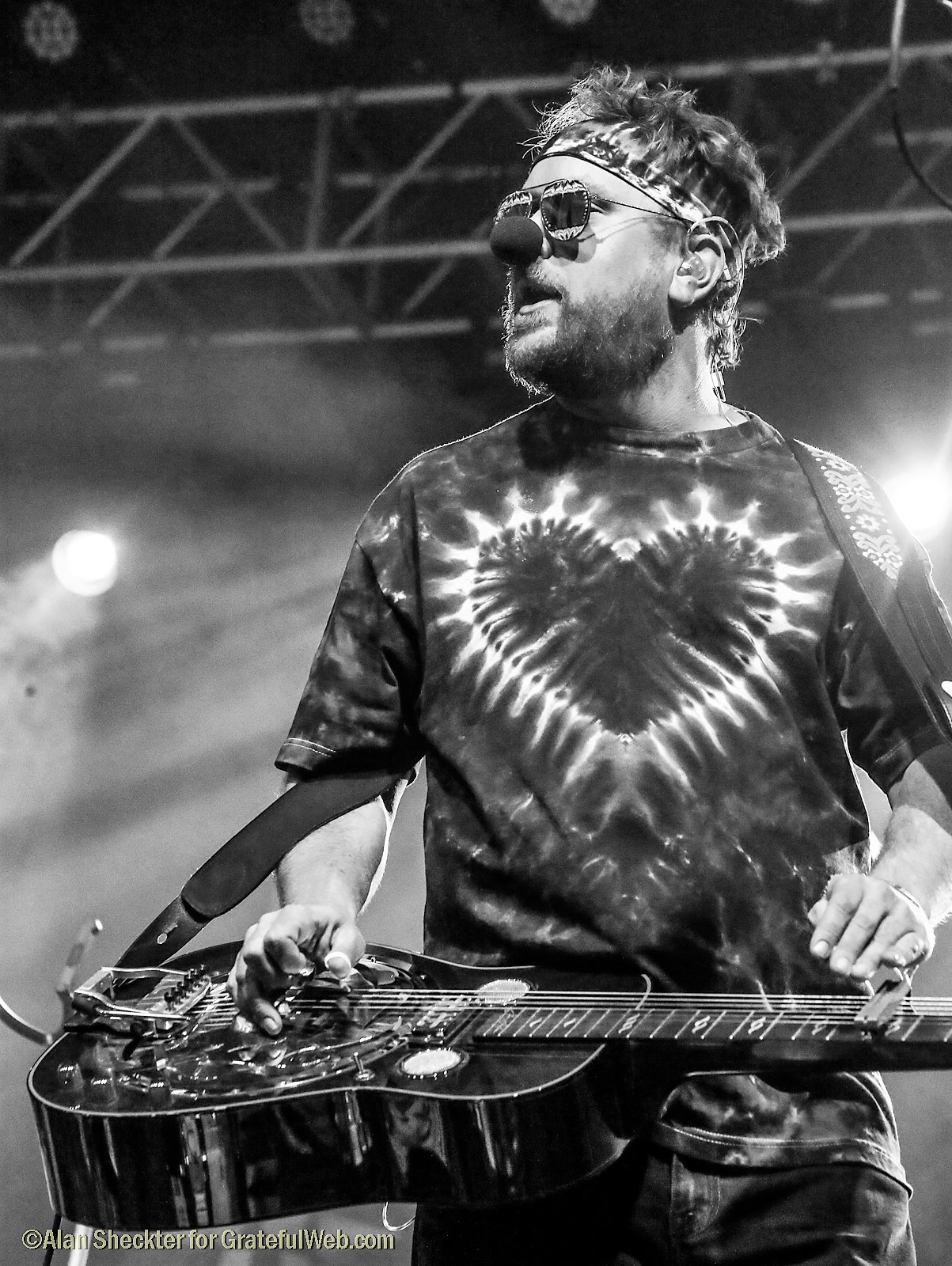 As the penultimate main-stage band on Saturday, Greensky Bluegrass, the pride of Kalamazoo, Michigan, delivered their nationally renowned brand of improvisational newgrass that, while venturing in the same general genre defined by amplified strings (dobro, mandolin, banjo, guitar, acoustic bass), was more rock-driven than headliner Railroad Earth's music model. Led by mandolin player/vocalist Paul Hoffman, with a supporting cast of Dave Bruzza (guitar), Anders Beck (dobro), Michael Arlen Bont (banjo), and Mike Devol (upright bass) their two-set performance was grand, with mind-blowing extended jams, like on "Living Over," that entranced the crowd over lengthy periods of time. Greensky Bluegrass also gets big kudos for flying in and performing after a show the night before in Florida at the Suwannee Hulaween festival.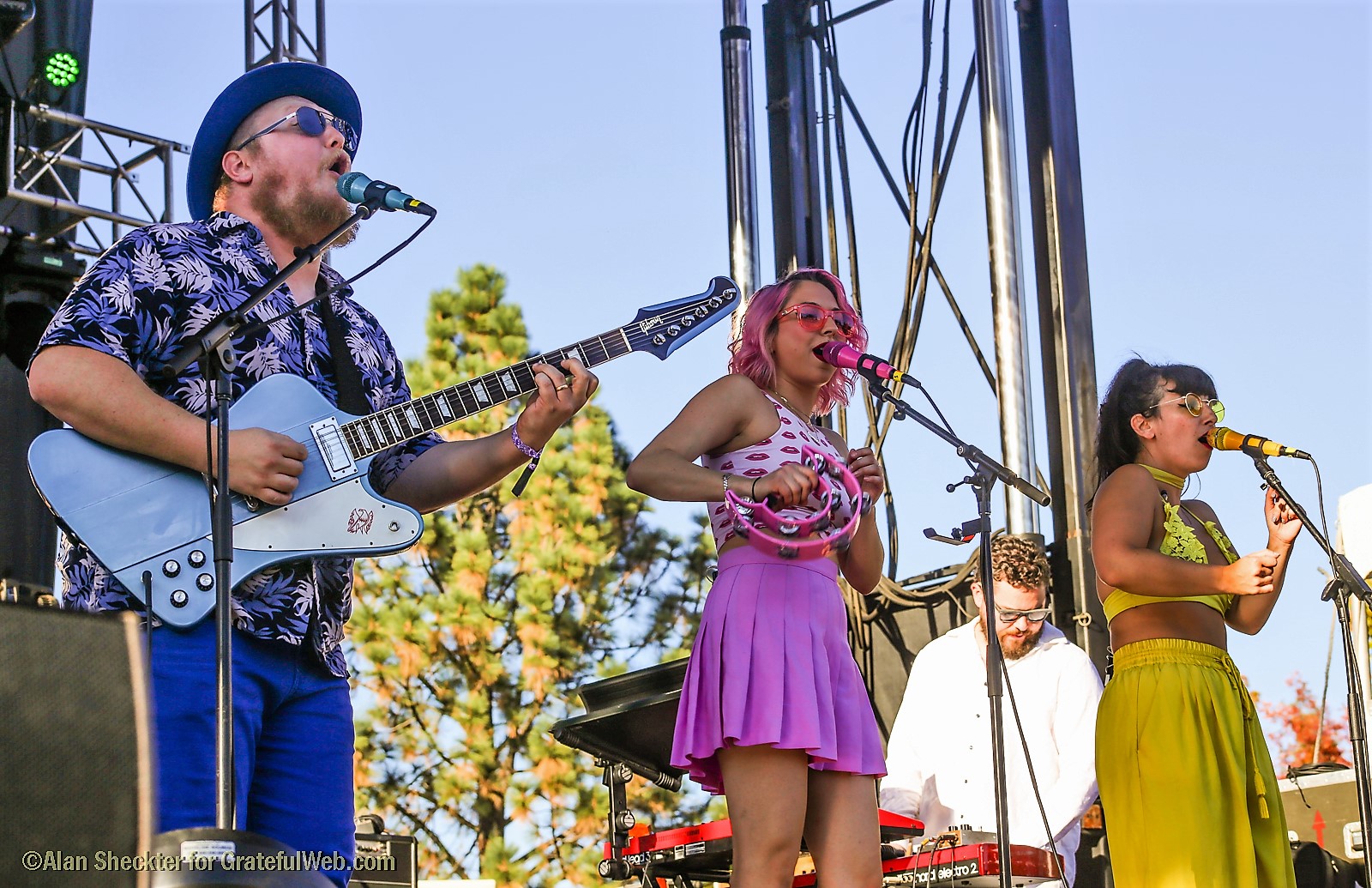 Turkuaz, a five-year-old colorful party band of contemporary powerfunk, soul, and grooves from Brooklyn, New York, which has been receiving increased national acclaim over the past two years, preceded Greensky Bluegrass on the main stage on Saturday. The horn-filled ensemble, fronted by Dave Brandenwein, with vocalists Sammi Grant (in pink) and Shira Elias (in yellow) adding to the pizzazz, dazzled the assemblage.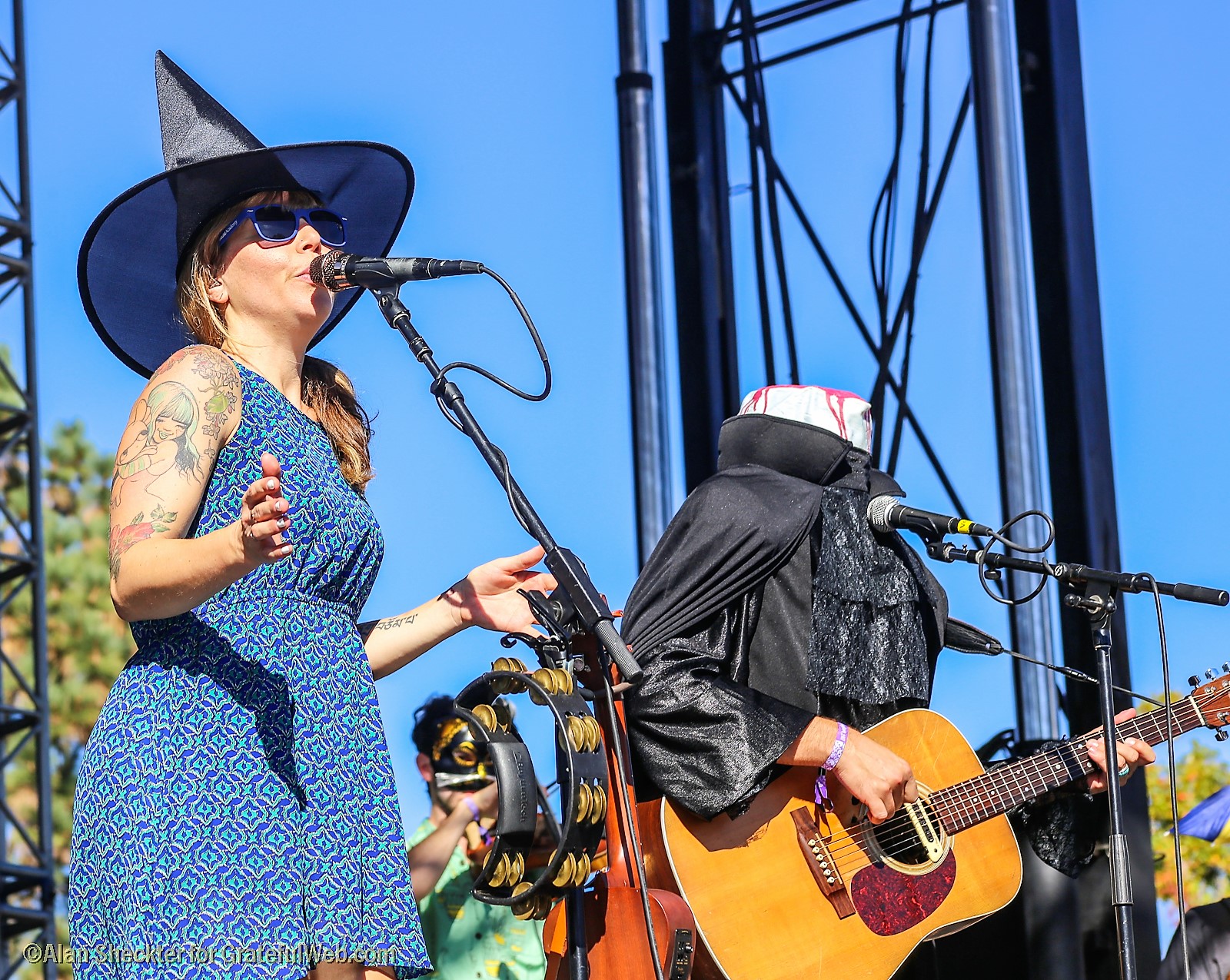 Preceding Turkuaz was Dustbowl Revival, which joyfully confirmed its reputation as a unique party-orchestra blend of vintage American swing and more. The Los Angeles-based eight-piece was led by the music and happy antics of front man Zach Lupetin (guitar, vocals, chief songwriting), who performed the first song as a headless horseman, and Liz Beebe (vocals), along with horn players to the right and string players to the left. While new, less showy but more soulful songs have broadened the band's sound of late, the undeniable merriment emanating from main stage turned many new heads while leaving fans already on the bandwagon with nods and proclamations of, "See, I told you this group was special."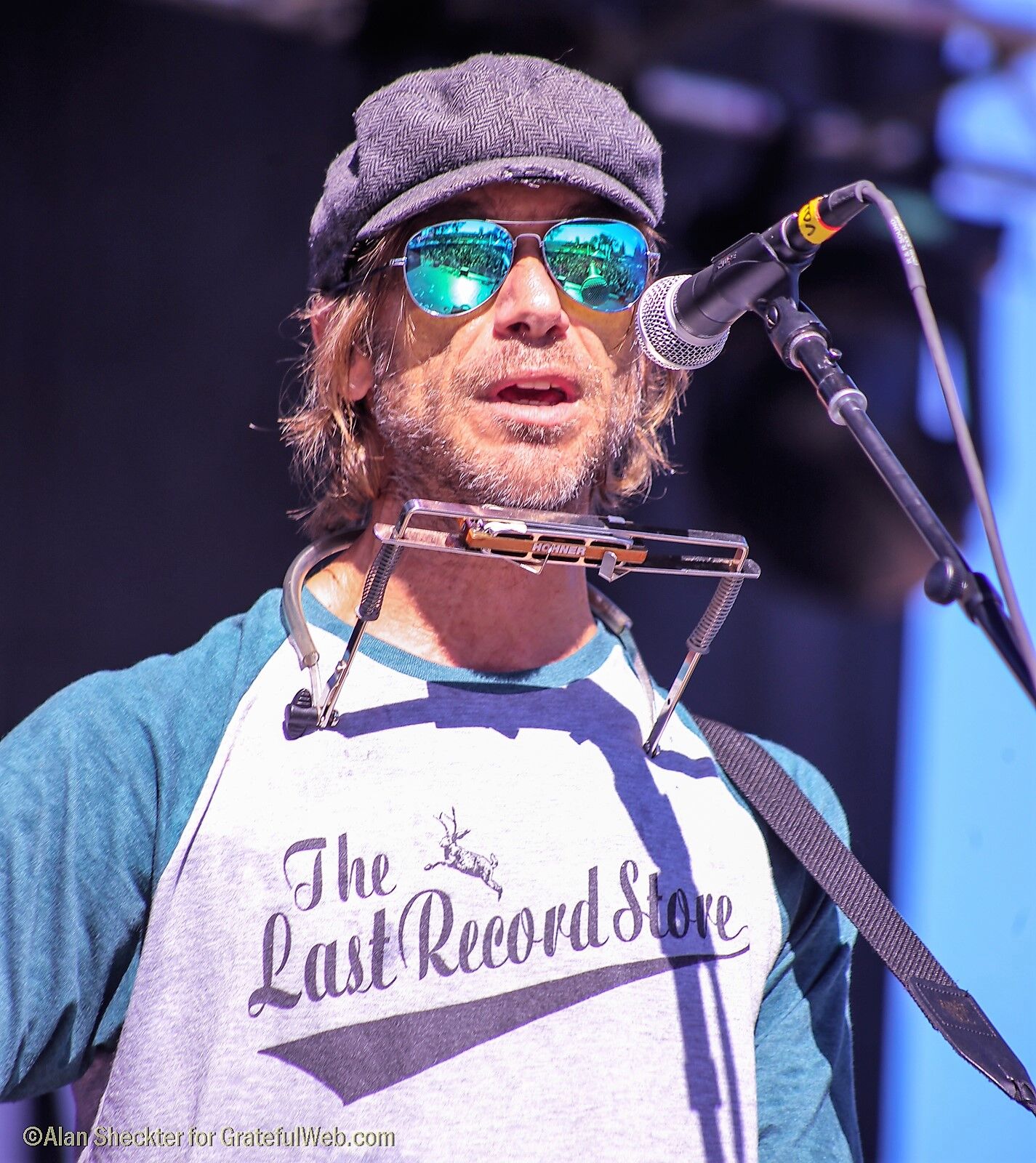 Todd Snider's engaging comedic slacker persona was on full display early Sunday, with astute between-song societal observations almost as clever as his live renderings of the witticisms contained within his self-penned folk ballads.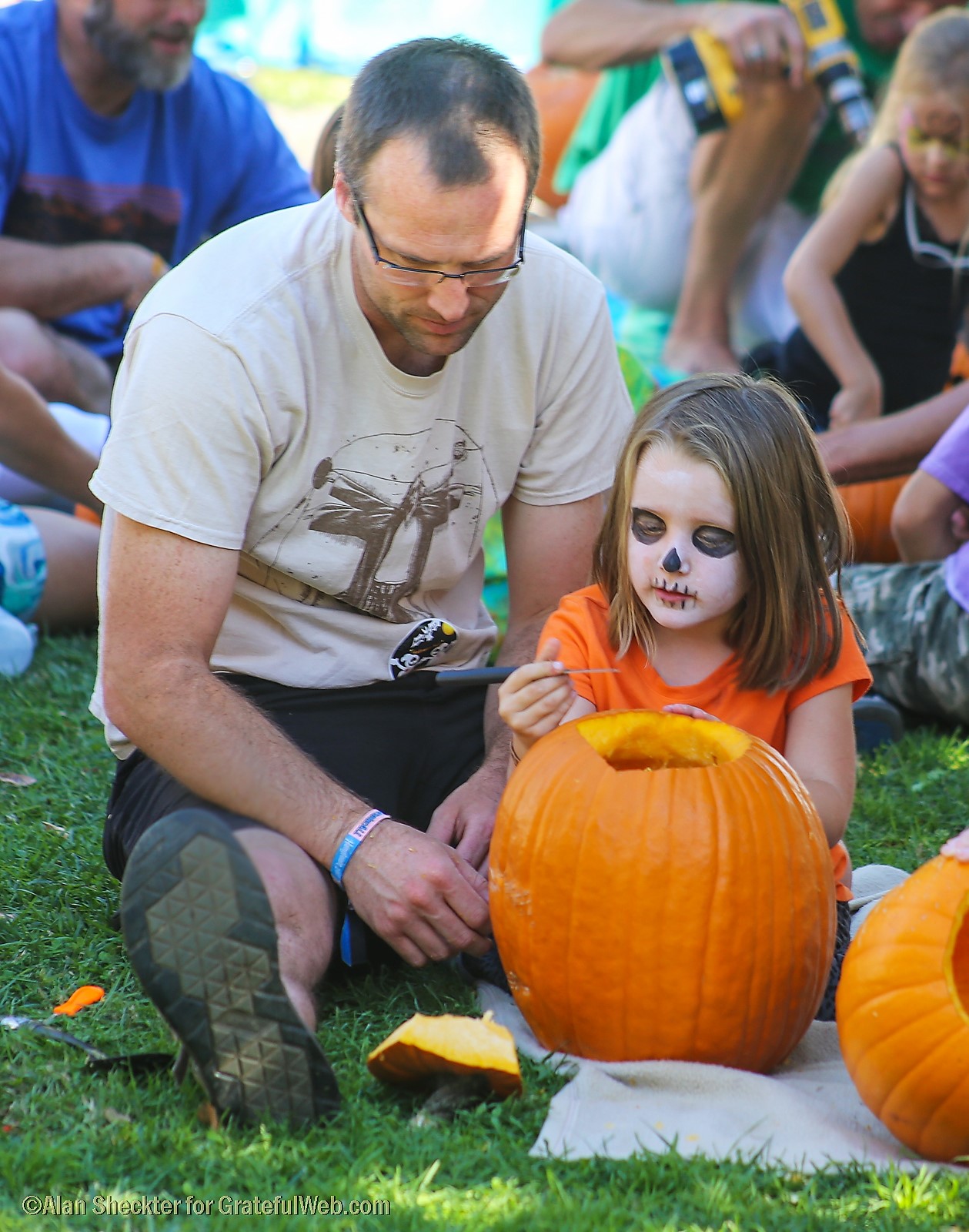 Second-stage bands on Saturday the Scott Pemberton Band, March Fourth, Ideateam, Moondog Matinee, and the City of Trees Brass Band.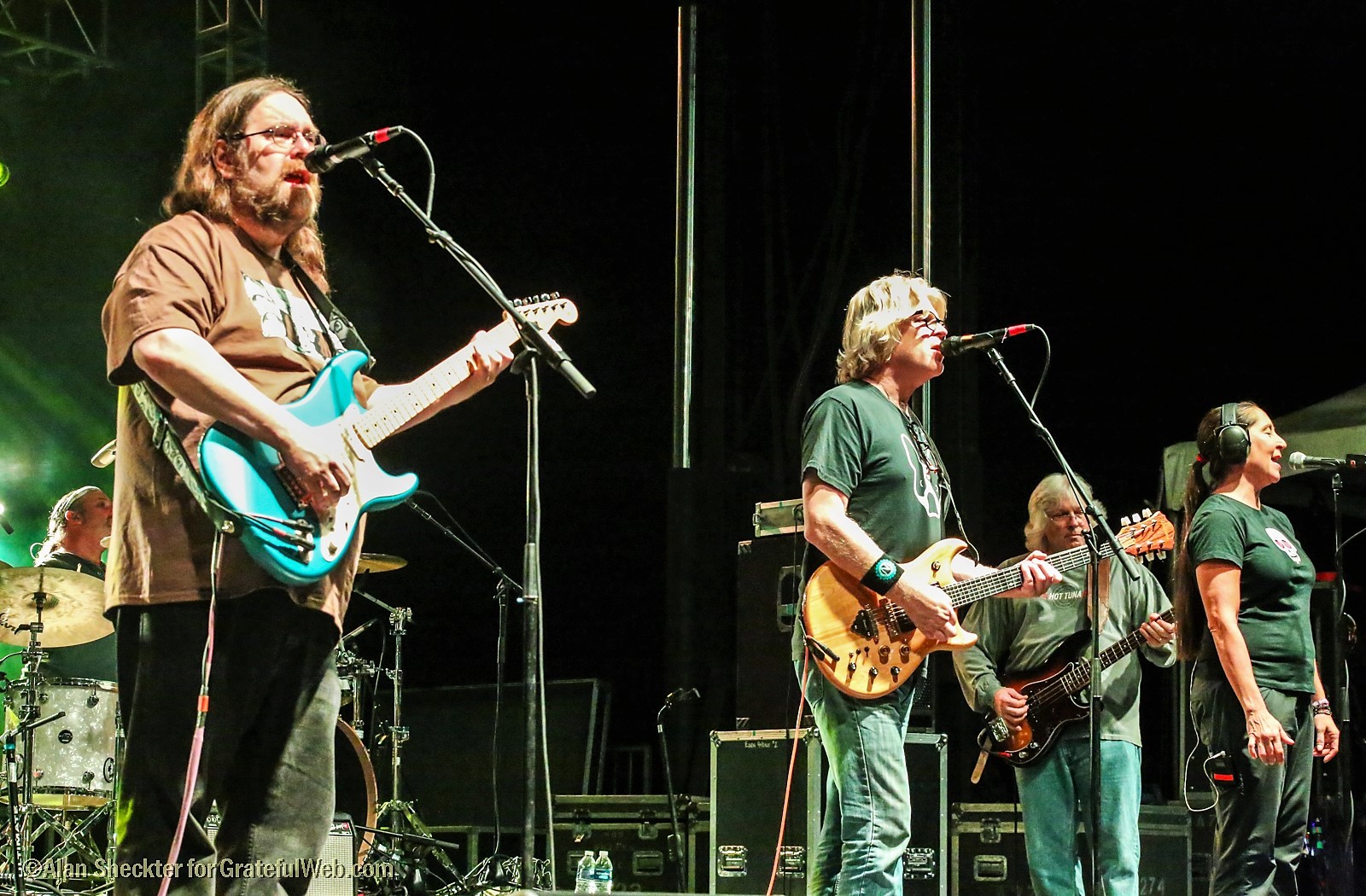 On Friday, the only Railroad Earth-less day, headliner Dark Star Orchestra, the renowned Grateful Dead tribute band that has been touring for almost 20 years, recreated a Grateful Dead show from October 29, 1977, almost 40 years to the day. That show, which took place at Northern Illinois University, contained many Dead staples and favorites, including "Jack Straw," "Bertha," "Estimated Prophet" -> "Eyes of the World," "St. Stephen," and "Sugar Magnolia." The soundtrack of Dark Star Orchestra's recreation was spot-on and had many attendees of all ages singing and dancing along. While Jeff Mattson (in the role of Jerry Garcia), Rob Eaton (as Bob Weir), Rob Baccarro (keyboards, in this case, Keith), the theatrics of duplicating another band's concert does limit the band members to predefined roles.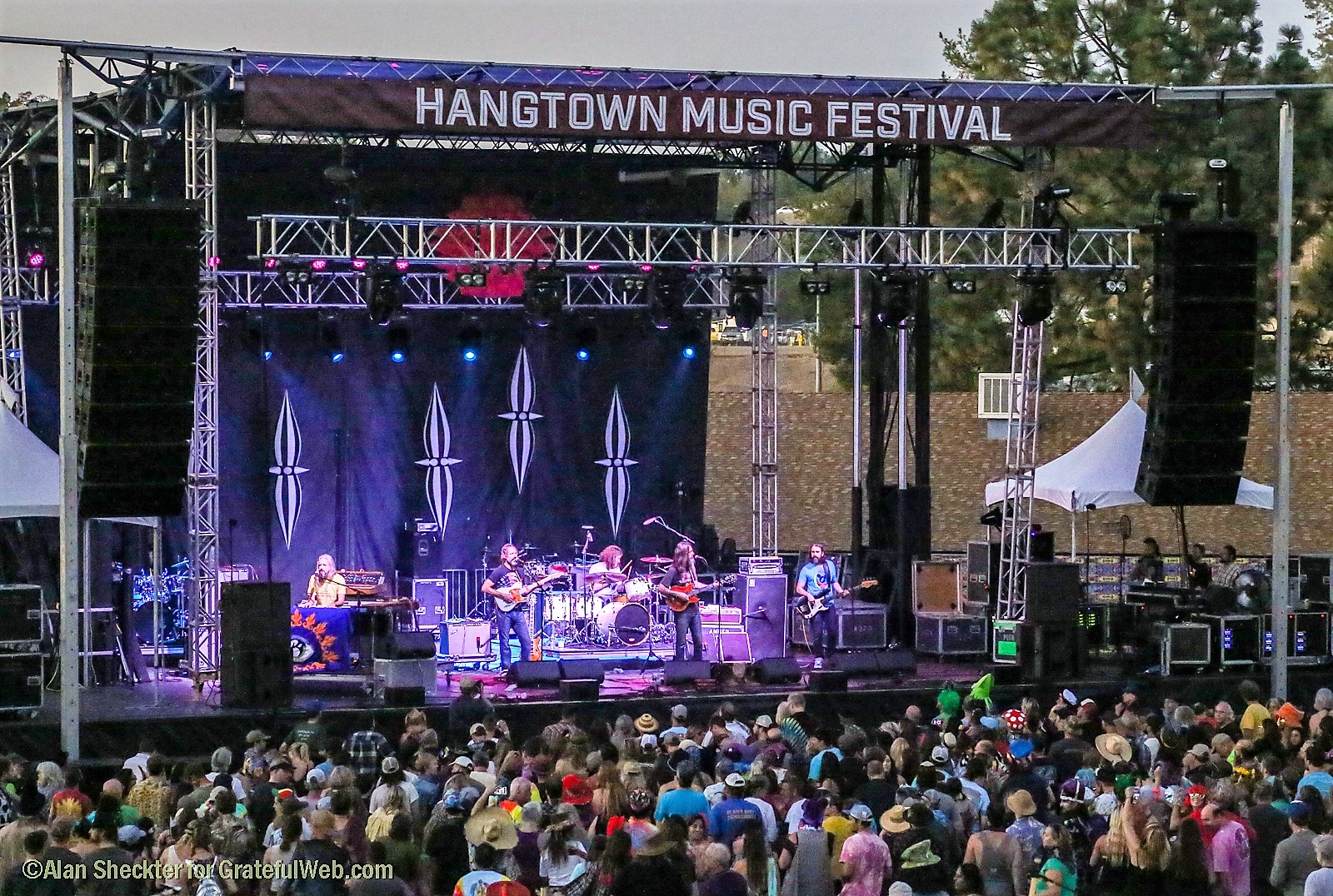 Chris Robinson Brotherhood presented his fine blend of psychedelic rock jams and grooves during a twilight set on Friday. In addition to covers of songs by such varied artists as Waylon Jennings, Nat Stuckey, and the hundred-year-old gospel song, "Bye and Bye" by Charles Albert Tindley, CRB's set included several pieces of music from their new project, "Barefoot in the Head." The set ended with their staple, "Rosalee."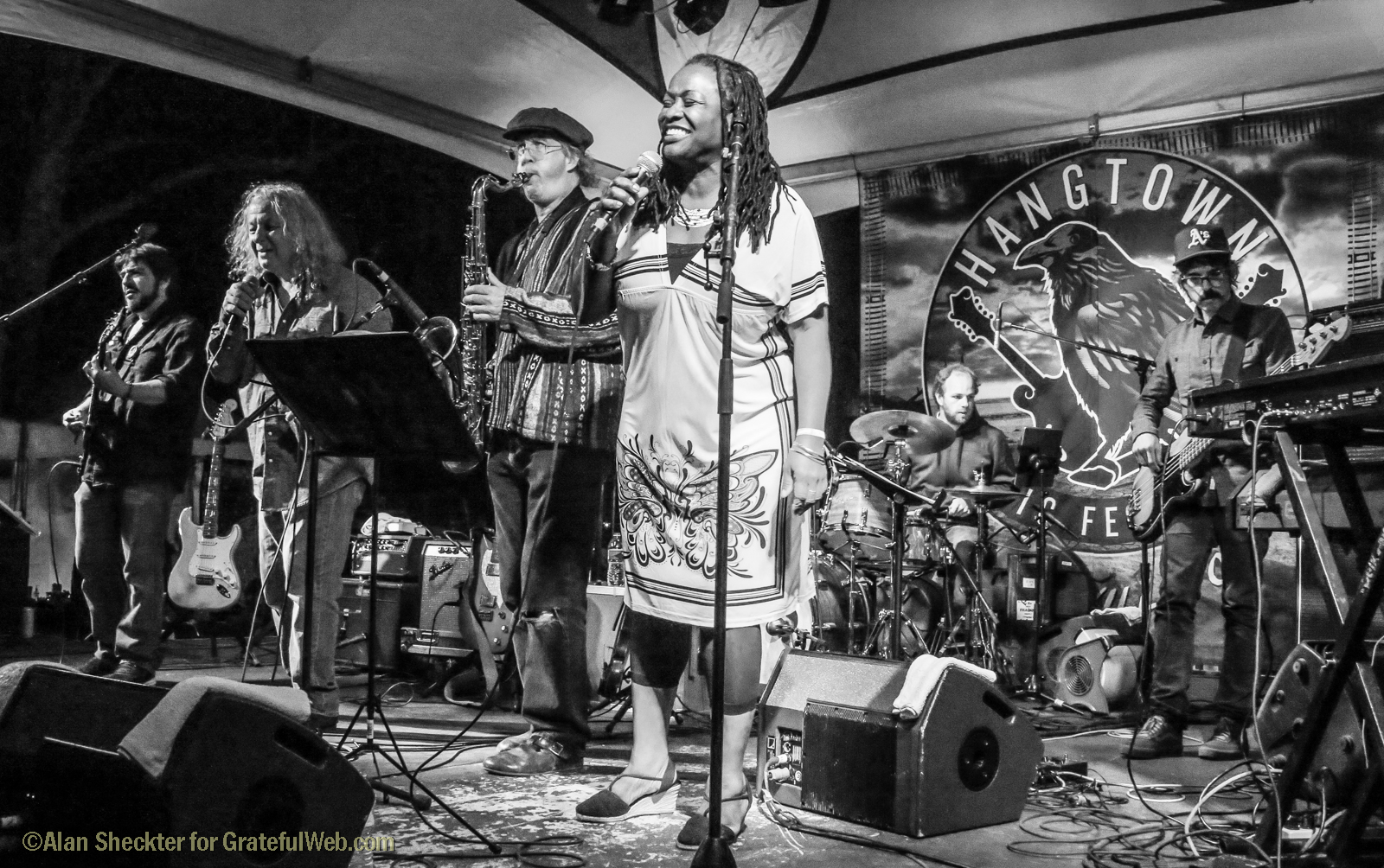 The Contribution, an intriguing band led by Railroad Earth's Tim Carbone (fiddle, guitar, and vocals), and New Monsoon front man Jeff Miller (guitar and vocals), also played on Friday delivering two sets, before and after the Chris Robinson Band. The band, which originally got out of the box in 2010, is back with renewed vigor in late 2017. The band also includes New Monsoon's Phil Ferlino (keyboards) and Sheryl Renee (vocals), who displayed standout choral treatments on "Gimme Shelter." On this day, The Contribution's bottom end was filled by Steve Adams on bass and Ezra Lipp on drums. In addition, Railroad Earth's Andy Goessling played saxophone on a couple of songs.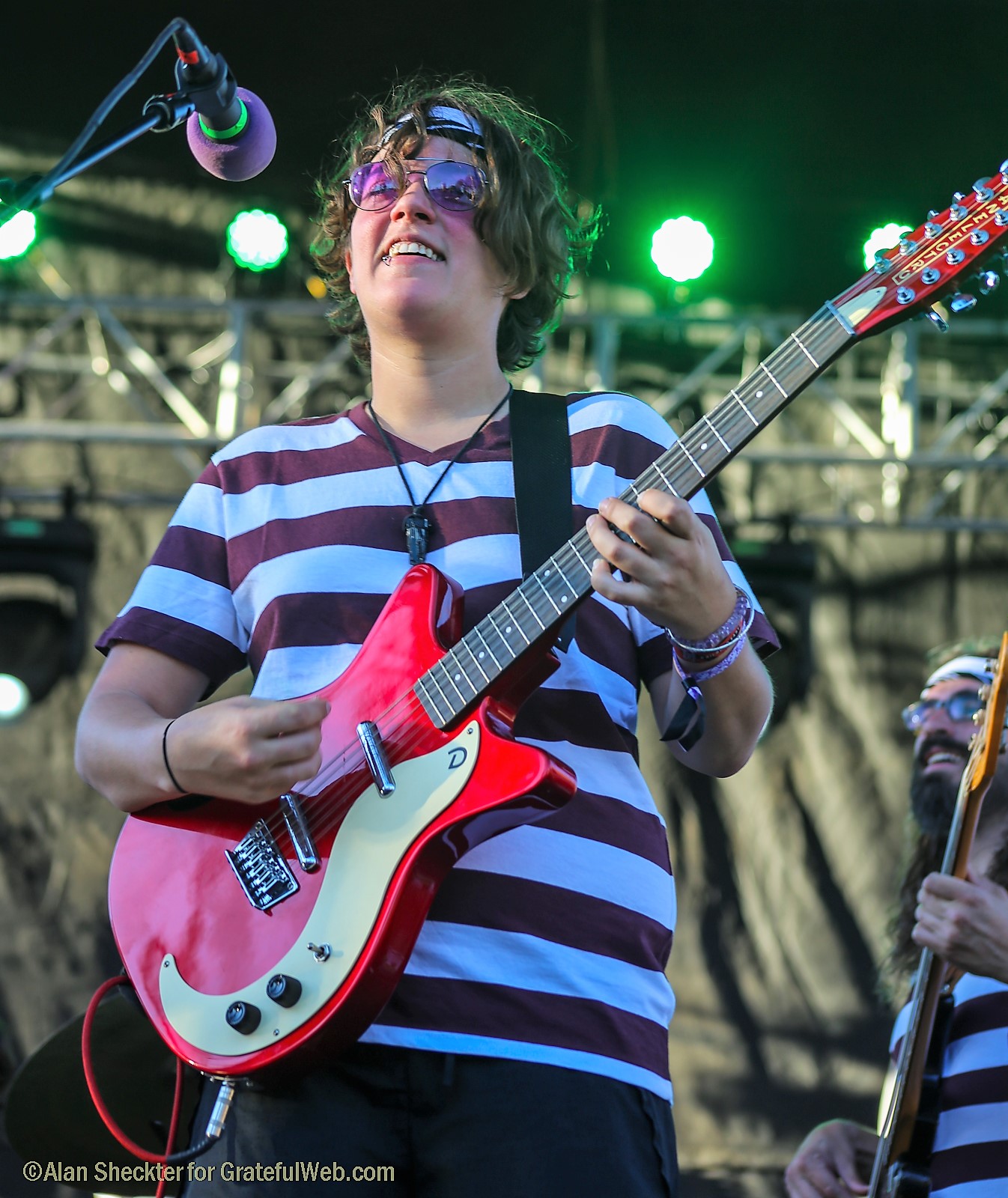 Led by three songwriting front men and women, Fruition contributed a mid-afternoon El Dorado Stage set on Saturday. The versatile Portland, Oregon-based rising-star rockers delivered a pleasing set that ended with a rousing version of Tom Petty's "American Girl."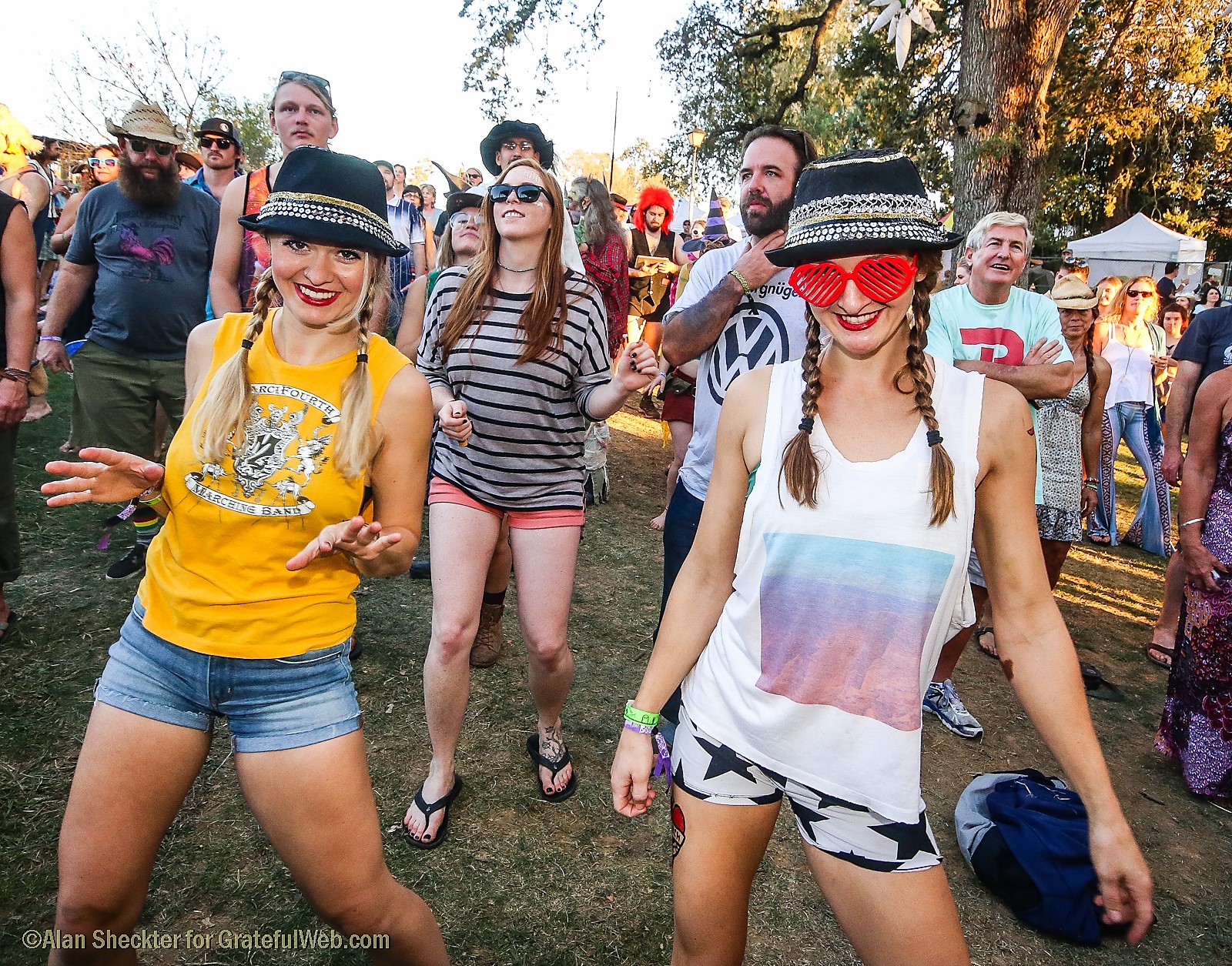 Monophoncs and the Shook Twins performed early in the day on the El Dorado Stage, while Gallows Stage performers included the aforementioned The Contribution, Mojo Green, and Ancestree.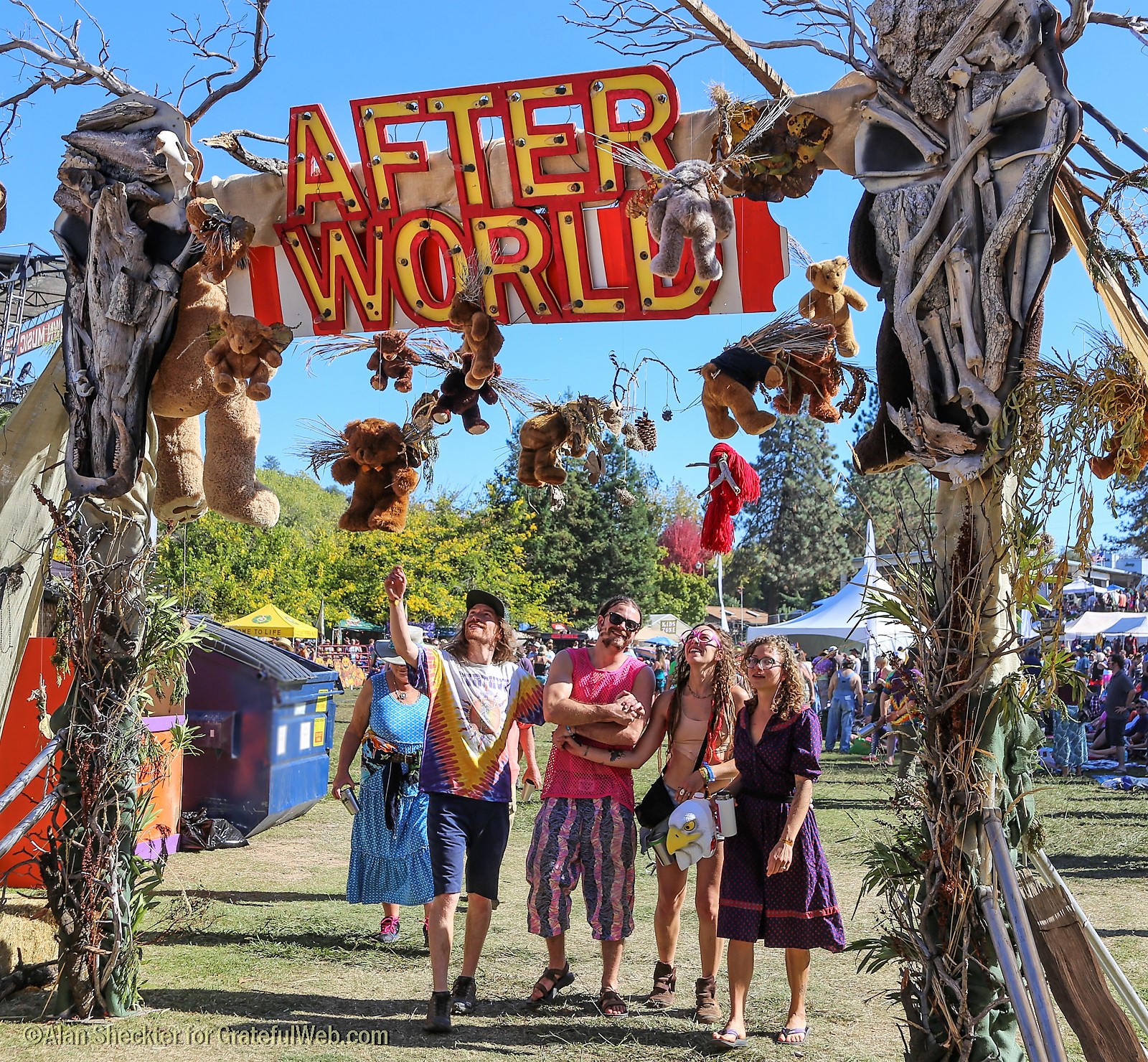 The festival began Thursday night inside Hangtown Hall, with sets by Railroad Earth, Fruition, and Achilles Wheel. Based in Nevada City, California, Achilles Wheel has been ascending up the ranks of Northern California's most popular rock 'n' jam bands, expanding their reach and relevance at festivals and other music venues, and earning unanimous praise as they go.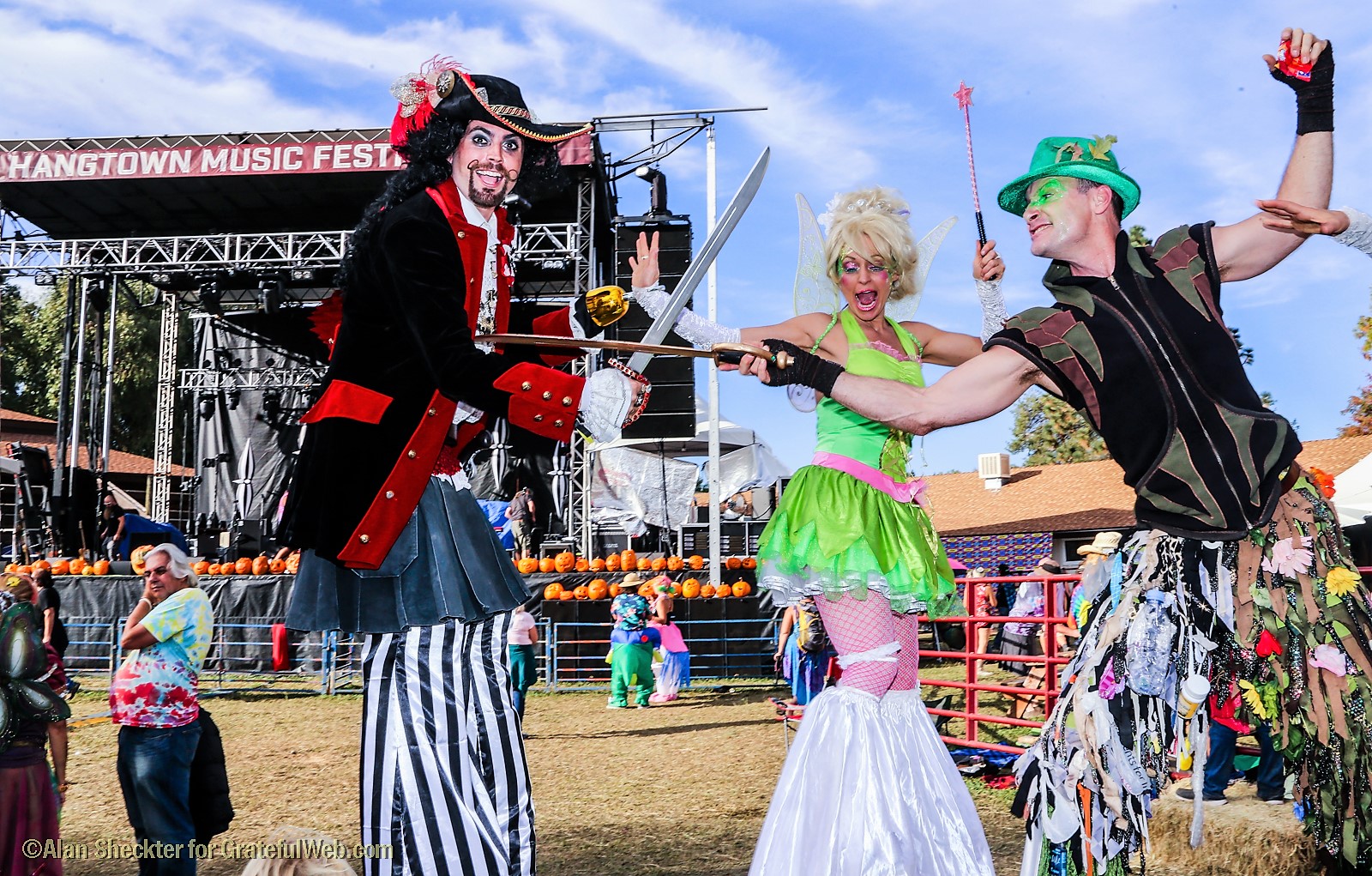 Big Fun Circus's stilt walkers added another festival dimension throughout the festival. Led by the group's circus artist "Avatar of JOY," Meghan O'Brien, the group hosted an imaginative, supervised Kids Zone of arts and crafts, a Kiddie Parade, a Stilt-Walking Peter Pan Battle, limbo, and a colorful parachute games.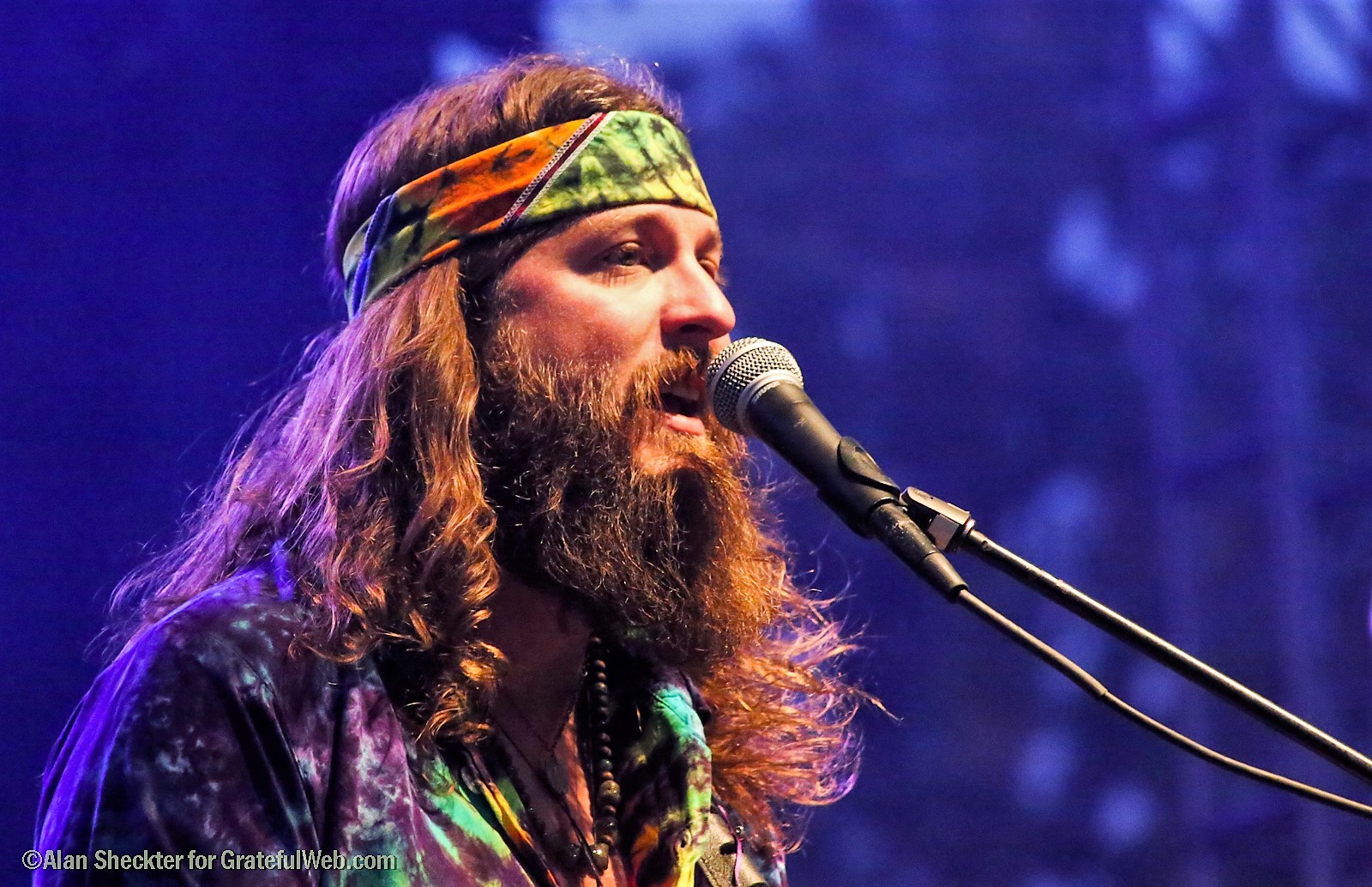 The festival's name, which was formerly the Hangtown Halloween Ball, comes from the small Sierra Nevada foothill community's original name, "Hangtown," which it held during the wild and wooly Gold Rush years of the mid-1800s to warn the citizenry of the form of justice the city handed out to the worst of the evildoers. Some 5,000 to 6,000 revelers were on the scene during the course of the fest, the most in its seven-year run, according to a festival official. Most took advantage of the onsite camping areas to enjoy clear weather that ran warm, at about 80-degrees, by day, and remained mild overnight.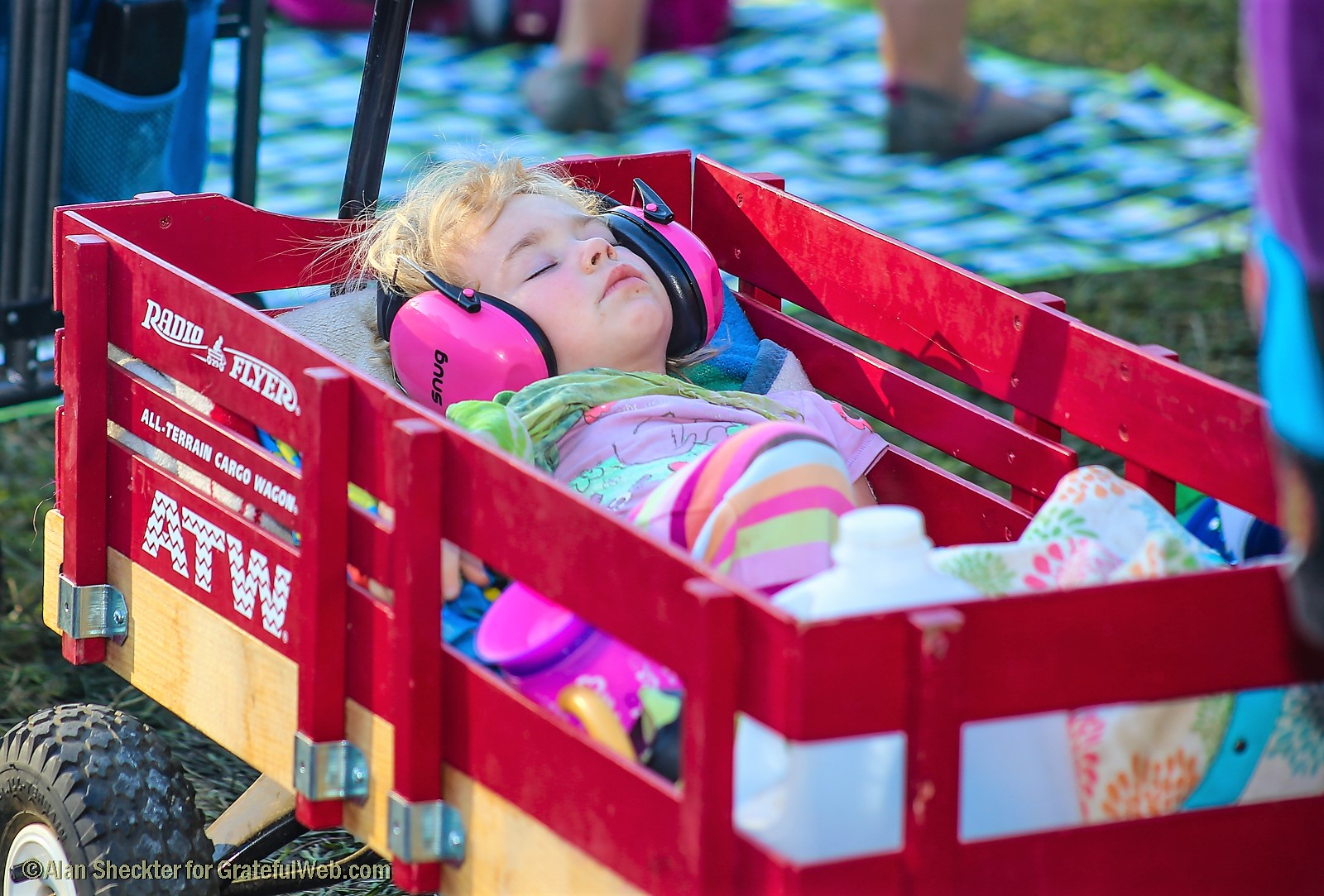 Check out more photos from Hangtown Music Festival 2017.