The sad passing on October 12 of Andy Goessling, founding member of Railroad Earth, the ongoing host band for the Hangtown Music Festival (Oct. 25-28), was a unifying thread at this year's fest, prompting outspoken love, respect, and admiration. In the end, the shared loss sparked a like-minded cause for life celebration and a shared process of moving forward amid a backdrop of fabulous music, Halloween costumes, and community.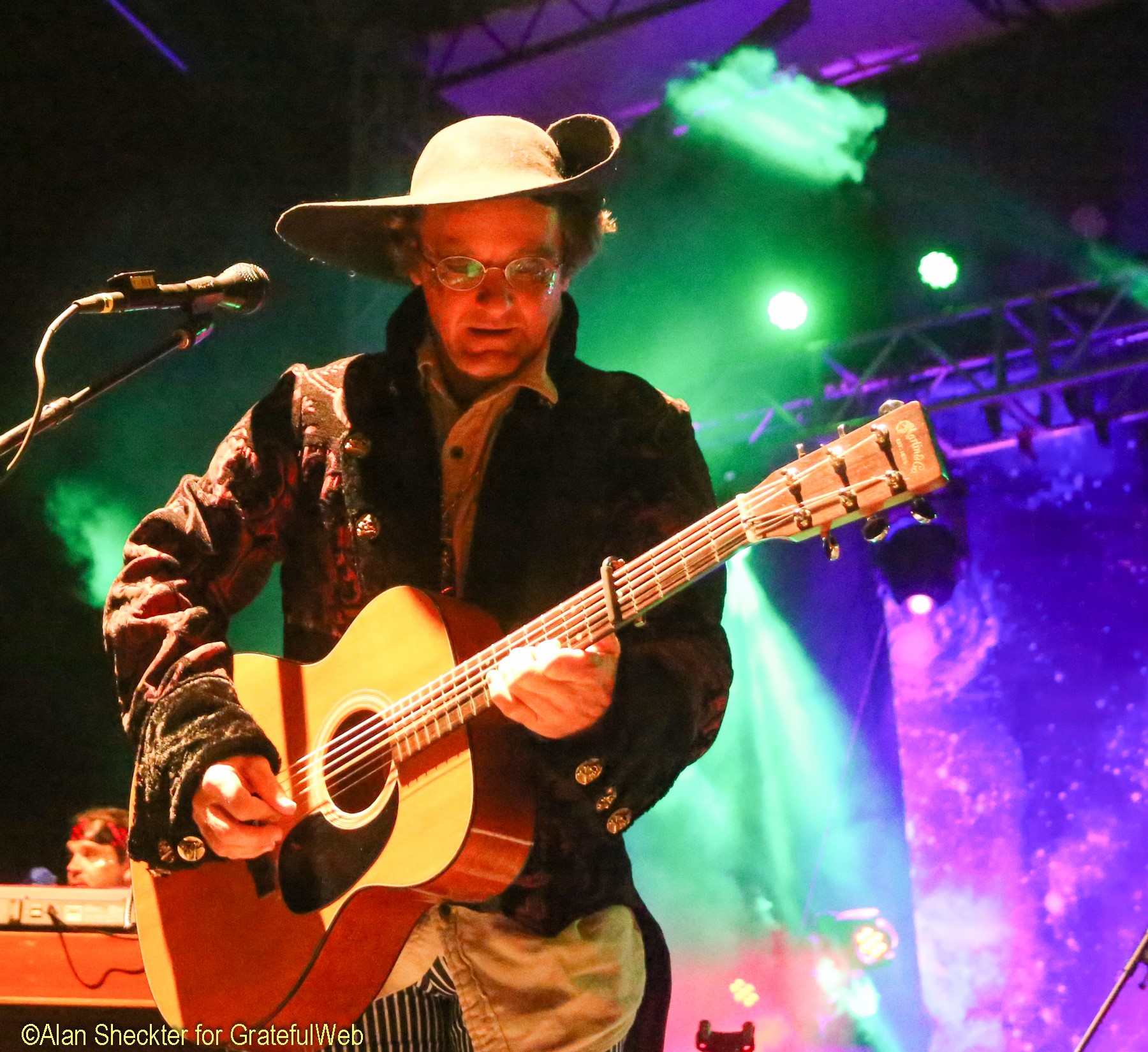 Railroad Earth frontman Todd Sheaffer on Thursday night preceded the band's first set of this, the eighth annual festival, by greeting the crowd and acknowledging the band's loss. "We hope you have a wonderful time. We're here without our brother Andy Goessling," he said "It's gonna be tough but thank you all for being here. Enjoy the music and enjoy the friendships, and have a wonderful Hangtown Ball."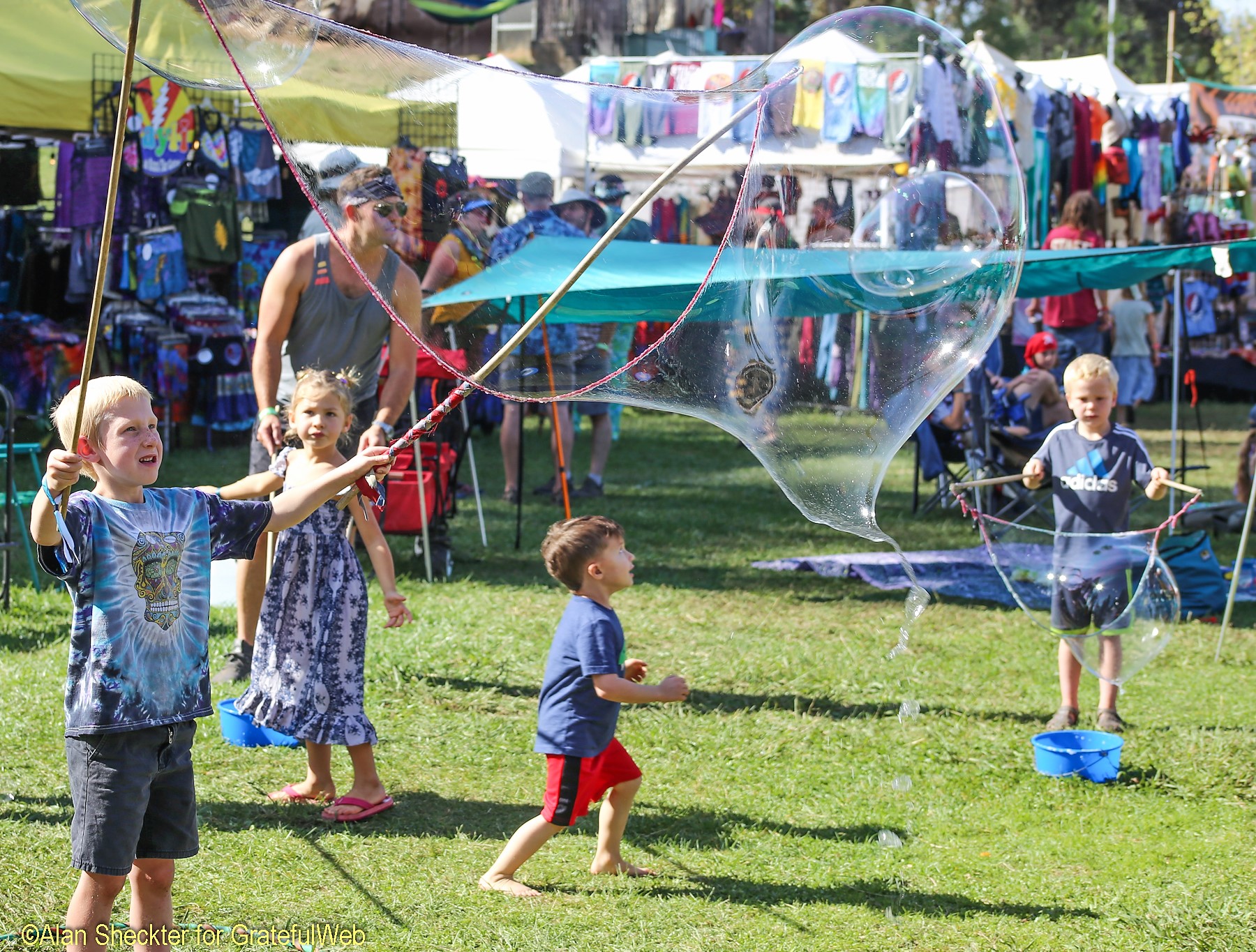 In addition to Railroad Earth, which performed on three of the festival's four evenings, headlining performers included The Claypool Lennon Delirium, Lukas Nelson & Promise of the Real, Karl Denson's Tiny Universe, Trampled By Turtles, The Infamous Stringdusters, Melvin Seals & JGB, Ghost Light, and Keller Williams.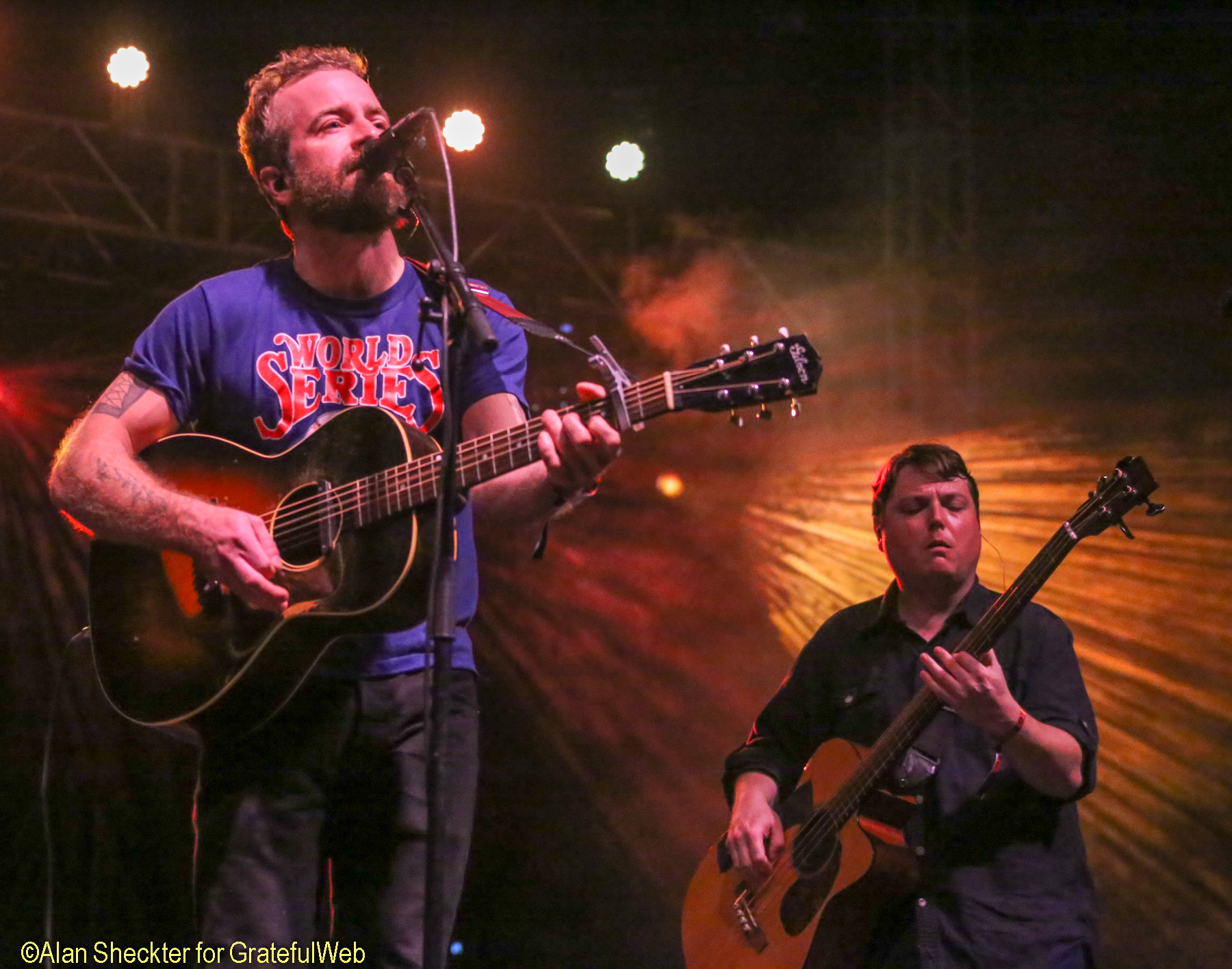 Outfitted in an autumn splendor of mild Sierra Nevada foothills weather, colorful changing leaves, and decorative Halloween-related embellishments placed all around the campgrounds and performance areas by staff and attendees, the El Dorado County Fairgrounds in Placerville, California, provided a beautiful "costumed" location. High-quality food and artisan/craft vendors outlined several fairground areas. Other activities included a Kids Zone, a gazebo-covered memorial space to pay tribute to Goessling, Sunday morning yoga with Tim Carbone, and pumpkin carving that took place in the Zen Garden area, while the Achilles Wheel Trio – and friends - regaled the kids and their accompanying grown-ups with classic folk songs.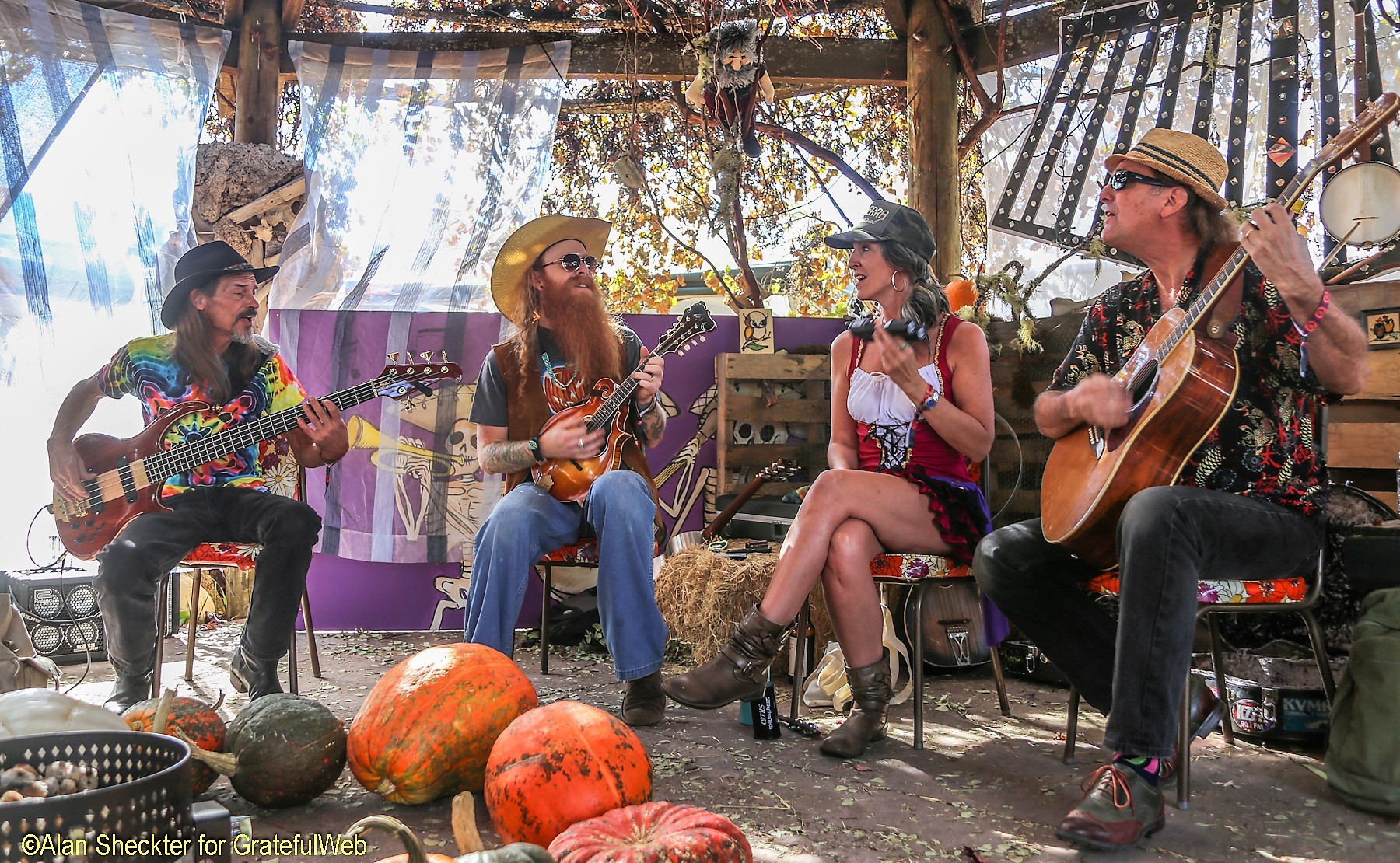 Performances were offered in alternating fashion on two stages, which was a nice process that enabled festivalgoers to catch every act if they so chose. The main, El Dorado Stage performances that ranged from 75 minutes to two hours were separated by 45-minute performances at the intimate Gallows Stage, which offered a nicely sloped grassy spectator (and dancing) area. Late-night shows took place indoors in a large fairground building dubbed "Hangin' Hall," with shows going till almost 4 a.m. on Friday and Saturday nights, by bands that also played during conventional hours.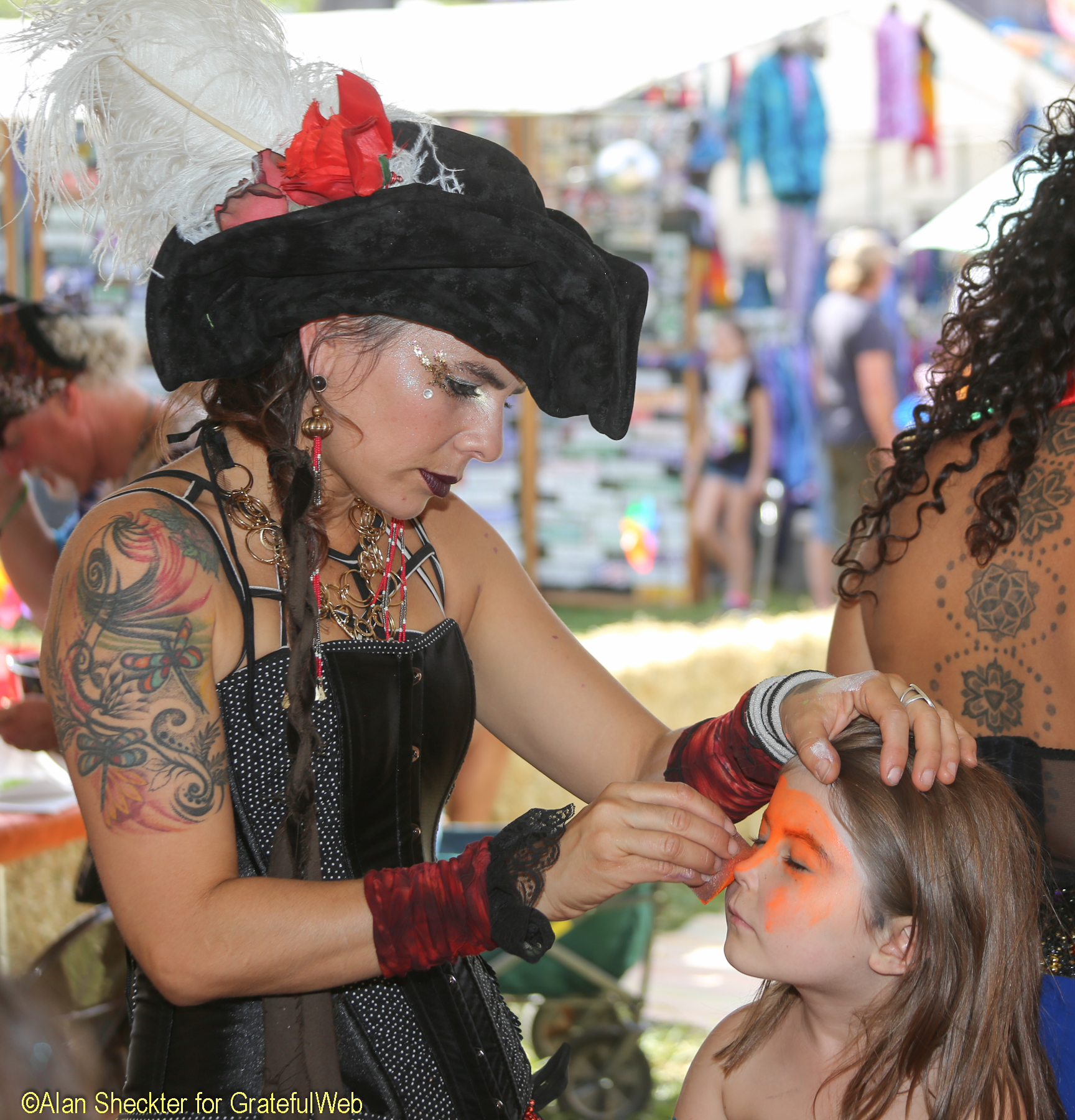 As they have since the beginning, Railroad Earth played the role of house band, with the rootsy, folky, bluegrass outfit performing three headlining performances (without repeating a song) on Thursday, Saturday, and Sunday. The band sported different costumes nightly and weaved songs, jigs, and jams that prompted ubiquitous head-nodding and waves of freeform dance. On Saturday, the band delivered "Hangtown Ball," their location-fitting ode to lawbreakers whose fates ended with their heads in a noose. The small town of Placerville was once named Hangtown during the Gold Rush era.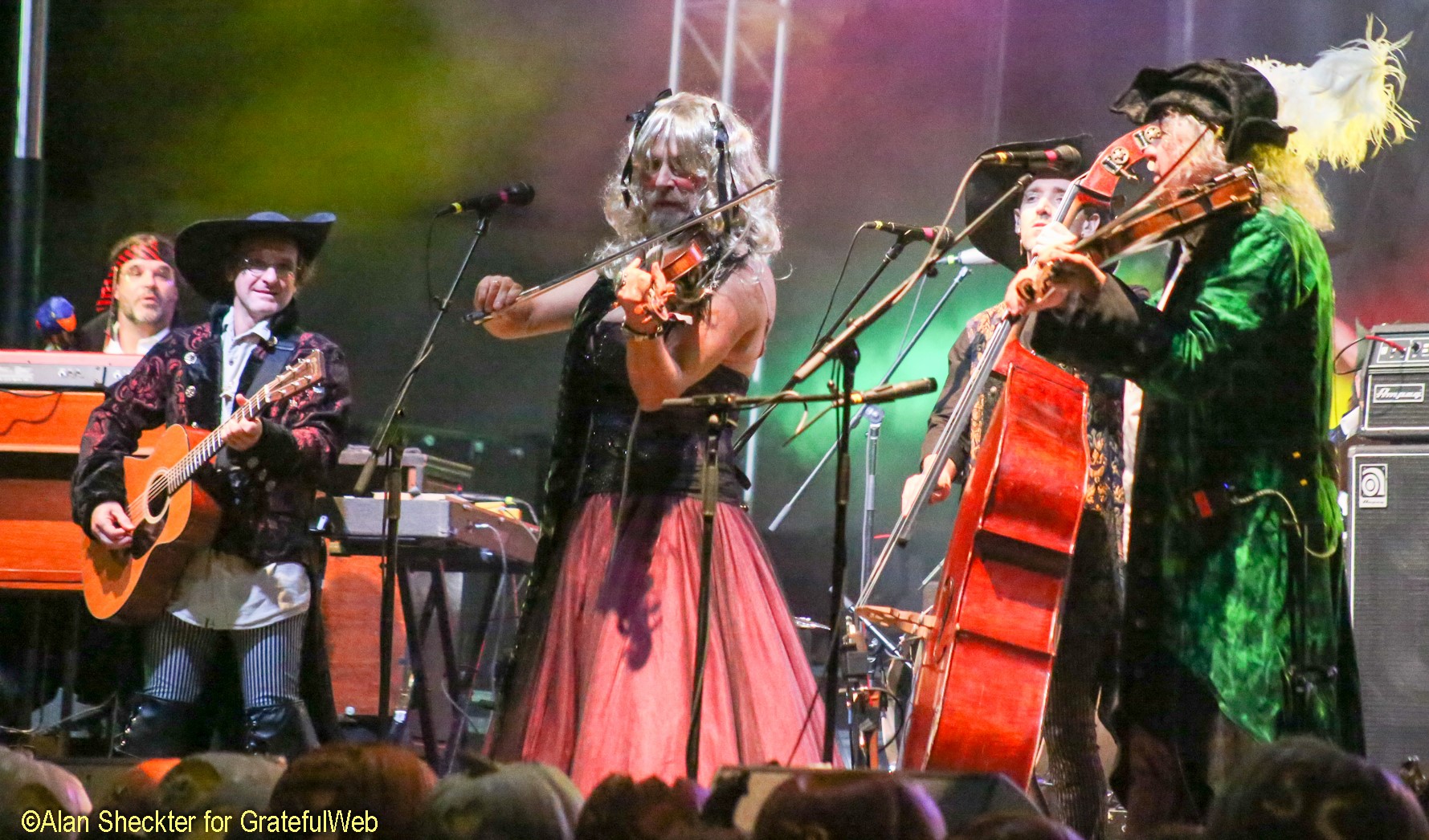 An emotional moment, easily the weekend's most poignant came before Railroad Earth's headlining set on Saturday. Joe Craven, whose musical pedigree includes a stint with Jerry Garcia and David Grisman, as well as decades of performing on the fiddle, mandolin, and any percussion instrument one can think of, and a former Hangtown weekend emcee, appeared unannounced onstage to read a lovely self-written tribute to Goessling that also served as a band introduction. The six-minute statement included the following: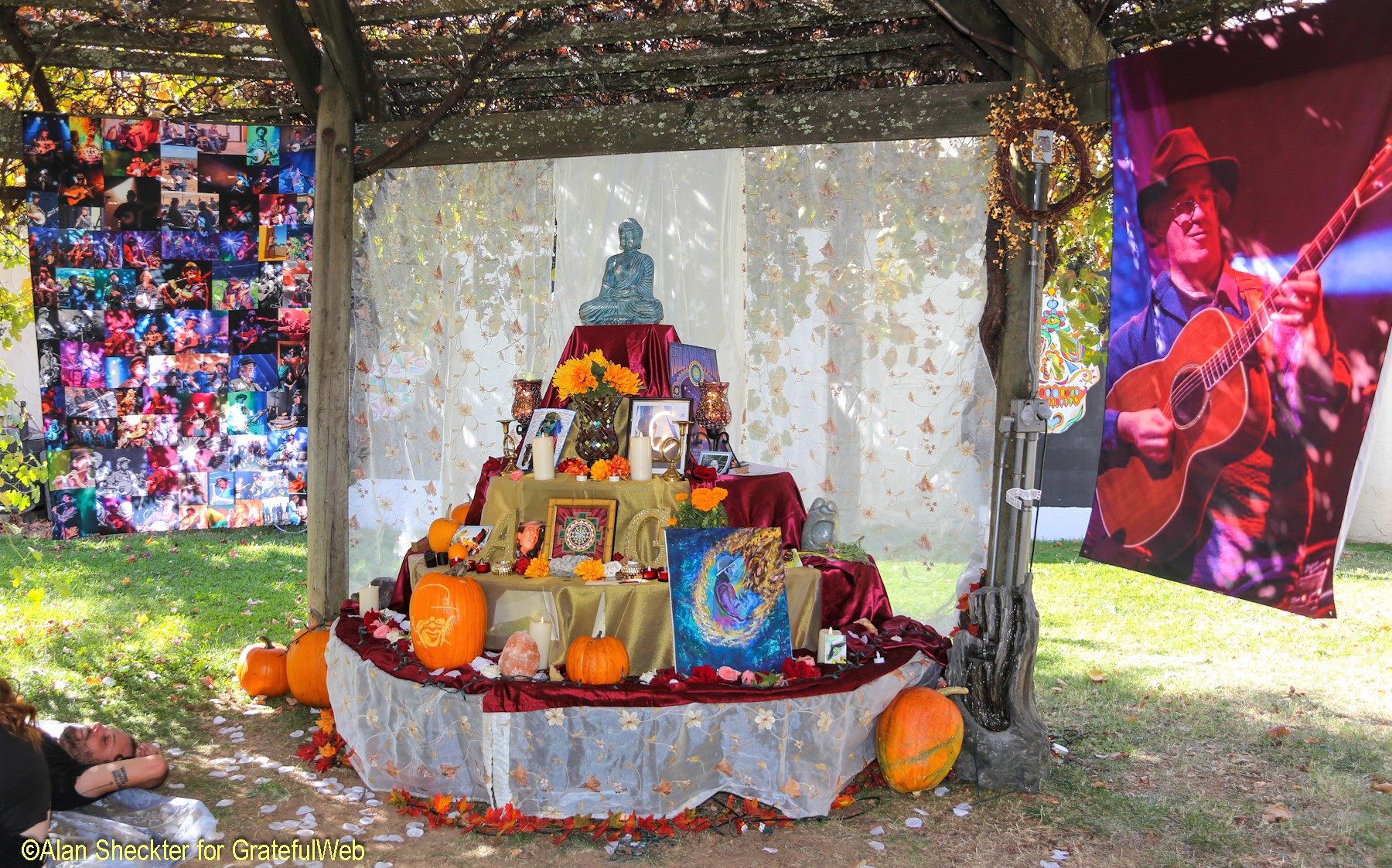 "As Tabitha Clancy put it, 'One of our own has traded his ticket for a seat on the locomotive ghost.' These are some words dedicated to Andy Goessling. Inside of Andy's cupboard holds pieces of wondrous sinful pleasure. The old, the odd, the antique <musical instruments> he would seek. … Musical expression at night and a labor of curiosity by day. He was an orphanage for the homeless, often historical, musical instruments. Often deemed obsolete, broken, or unloved. It was fun; for when you could play an instrument like Andy, why only have one? And I can still hear him say that 'I got on the bus in fourth grade with my clarinet and I never got off.' All of this music, and Railroad Earth was, and is, Andy. In celebration of all the Hangtown Nation, common ground of peace, dignity, intelligence compassion – and some really great costumes. They are the pirate hosts of the grand order of hobo … This is Railroad Earth!!"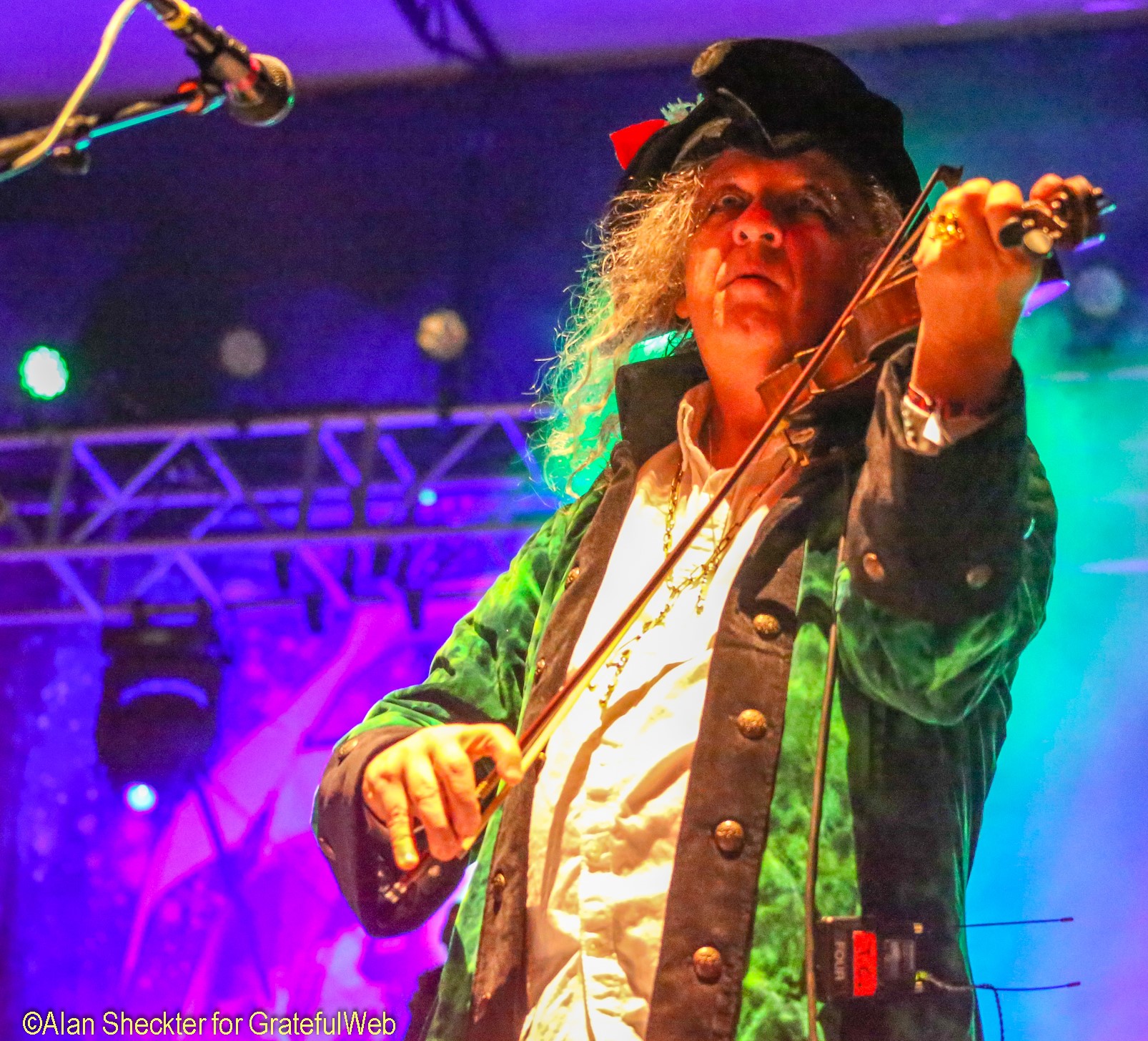 Next, a costumed Railroad Earth performed a compelling set amid the glow from a row of freshly carved jack-o'-lanterns created earlier in the day by festivalgoers and set at the edge of the main stage. Craven returned late in the set to lend service on the fiddle and vocals on "Fisherman's Blues" as well as the unlikely "What Do You Do With a Drunken Sailor." Other players joining in with the band over the weekend include Hot Buttered Rum's Erik Yates on banjo and flute, and Lindsay Pruett on violin (Thursday) and Infamous Stringdusters' Andy Falco on guitar and Chris Pandolfi on banjo (Sunday).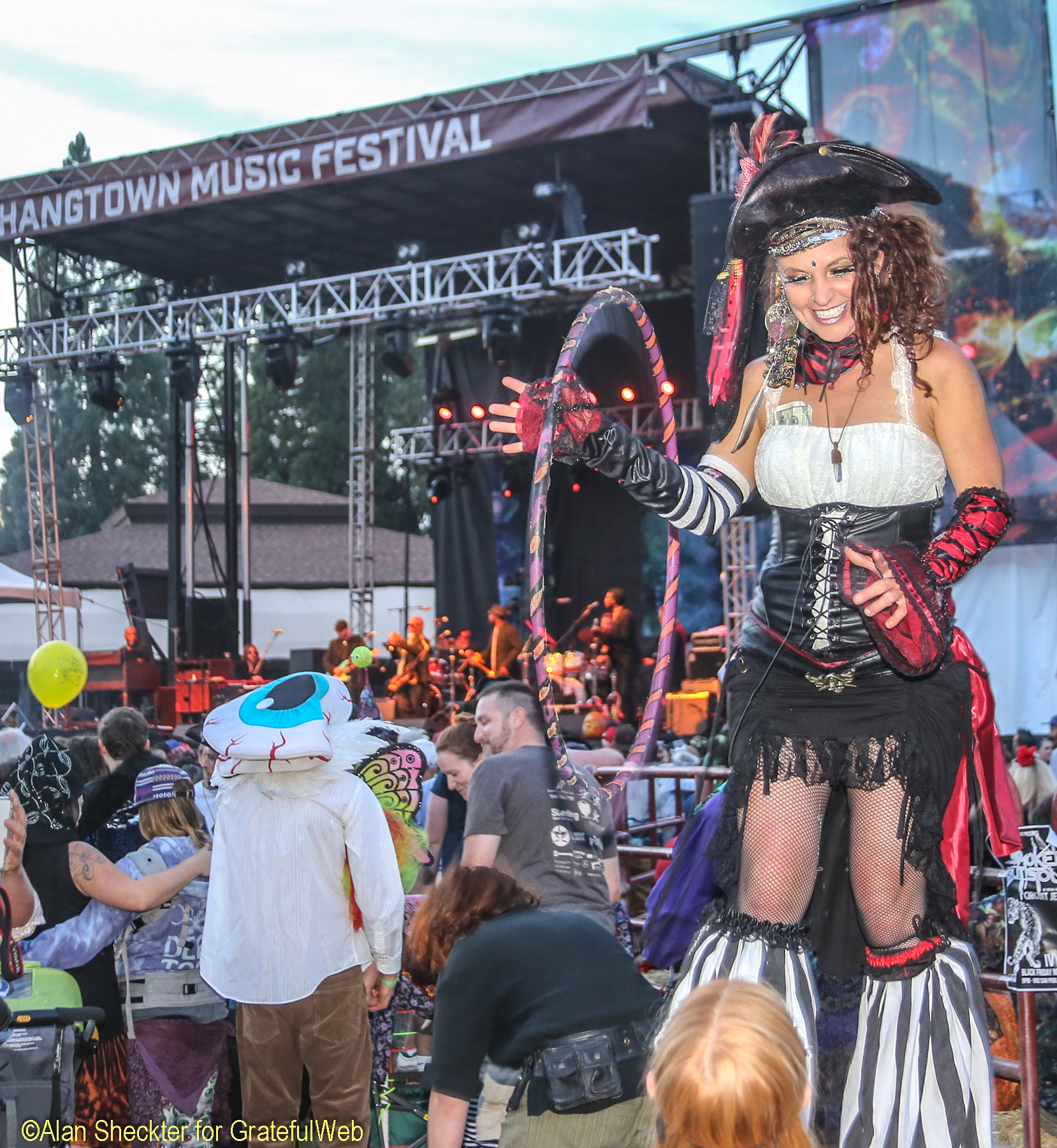 Trampled by Turtles appeared immediately before Railroad Earth on Saturday night, kicking out a stimulating set of fast, sometimes frenetically paced bluegrass material. Led by Dave Simonett (guitar/lead vocals), the veteran Minnesota-based string ensemble leaned heavily on their new album, performing nine of 12 tracks from their current release, "Life is Good on the Open Road." The six-piece (mandolin, fiddle, two guitars, banjo, double bass) performed 20 songs in all, which unlike many jam bands, clocked in at between three and five minutes each.
Bandleader Karl Denson and his nine-piece Tiny Universe left the audience in awe with an "Eat a Bunch of Peaches" set that consisted of anthemic Allman Brothers Band songs, as epic and fabulous as those originally dished out on the Allman Brothers' early 1970's works, "Eat a Peach" and "Live at the Fillmore East."  DJ Williams and Seth Freeman were fabulous reinterpreting Duane Allman's and Dickey Betts dual lead guitar parts. The set included a couple of songs from later in the Allman Brothers' career, but most of the performance was dedicated to the band's big, old classics, including an astounding closing sequence of "Ain't Wastin' Time No More," "One Way Out," "Whipping Post," and "Jessica."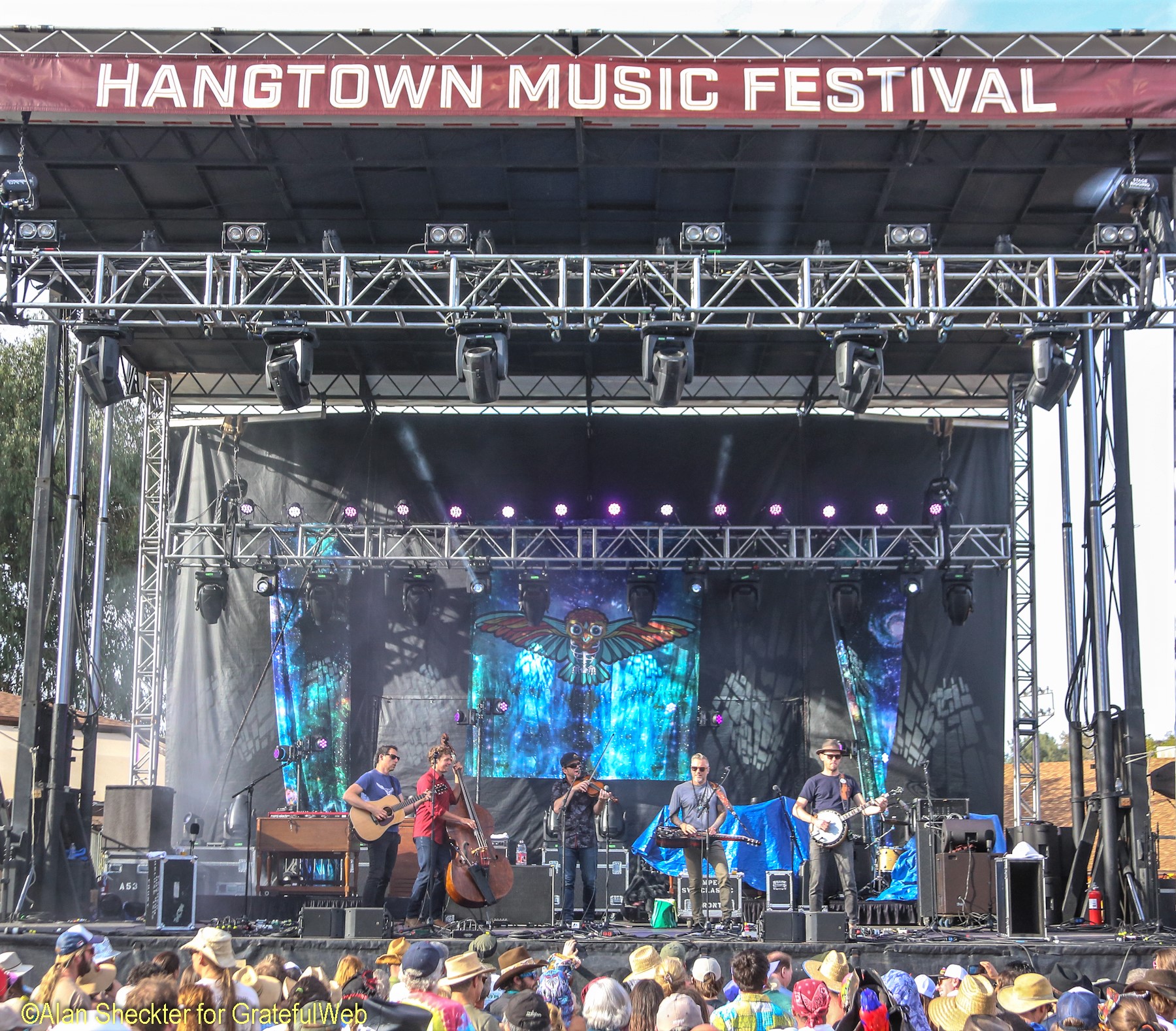 Prior to Denson and company's performance, The Infamous Stringdusters serenaded the audience with an awesome set of contemporary bluegrass music. Led by Andy Hall's supreme dobro work, The Stringdusters, who captured the 2018 Grammy Award for Best Bluegrass Album for "Laws of Gravity" (which tied with Rhonda Vincent And The Rage's album for a share of the award), output a sound akin to the old bluegrass masters with a discernable modern-day jam band essence.
The Stringdusters performed "Vertigo," "Let Me know," and "This Ol' Building" from "Laws of Gravity," and their set also included a pairing of songs that were associated with The Grateful Dead, though neither were actually "Grateful Dead songs." A sweet version of "The Hobo Song," a Jack Bonus-penned dirge that appeared on the venerable "Old & In The Way," on which Jerry Garcia was a feature player, segued into an amazing hootenanny version of Buddy Holly's "Not Fade Away," which was part of The Grateful Dead canon for decades.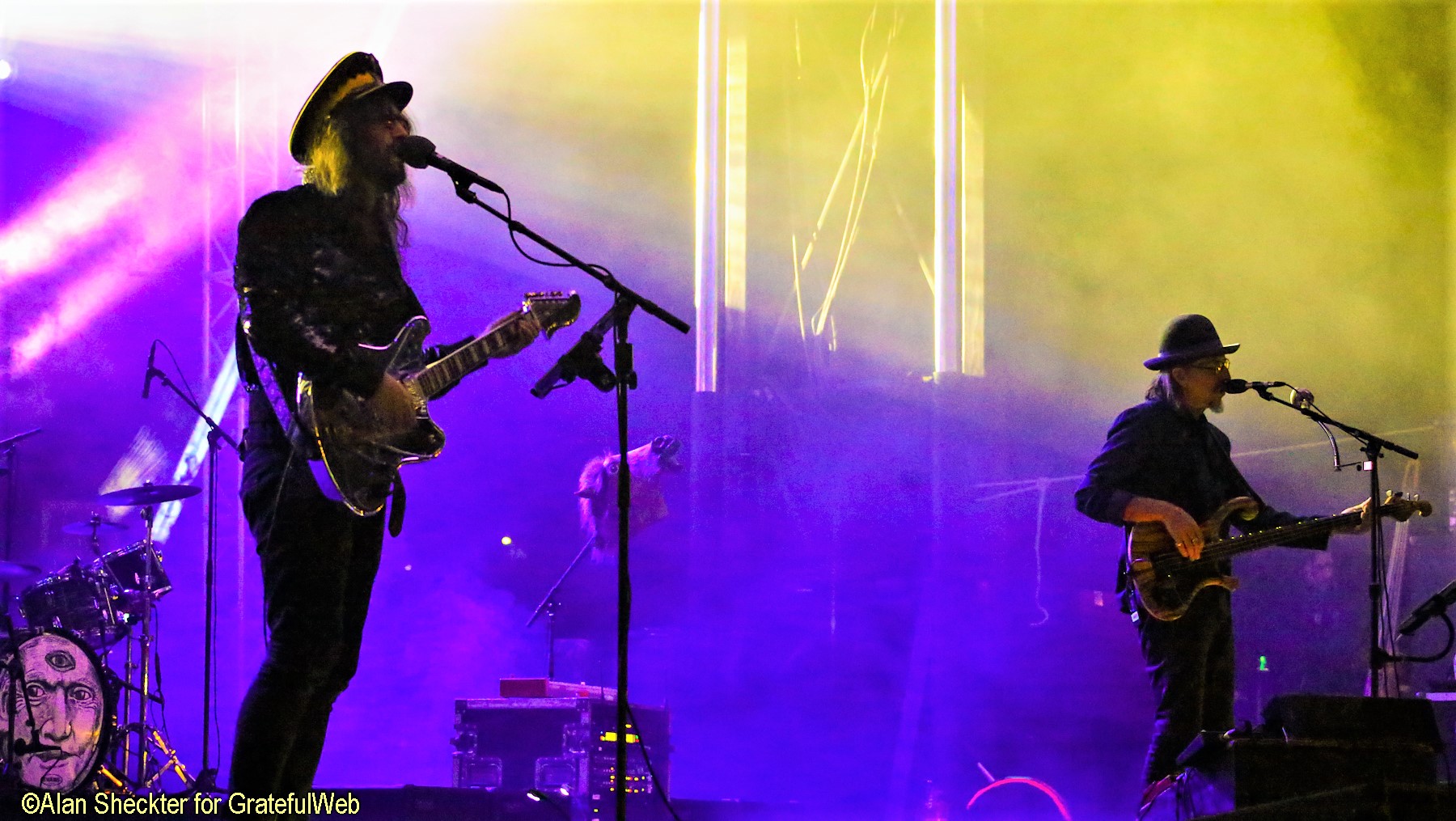 Friday night's much-anticipated headliner, the Claypool-Lennon Delirium, gave most attendees on hand their first glimpse of a live performance by a Lennon. Playing in almost total darkness, fans s. But the duo, accompanied by Mark "Money Mark" Ramos Nishita (Beastie Boys) on keyboards and Paul Baldi (Cake) on drums put forth a fascinating and compelling sequence of music that spotlighted Claypool's bold and mischievous bass and Lennon's Beatles-reminiscent voice and guitar. The trio performed several originals and tackled ambitious pieces of music from the way back machine, including a jaw-dropping opener of Pink Floyd's, Syd Barrett-era "Astronomy Domine," a full-force version of King Crimson's classic, "Court of the Crimson King," and The Who's amusing, bass-laden "Boris The Spider." The set ended with a psychedelic-fitting cover of The Beatles "Tomorrow Never Knows," penned mostly by Sean Lennon's father, John. The band's second album is due in February.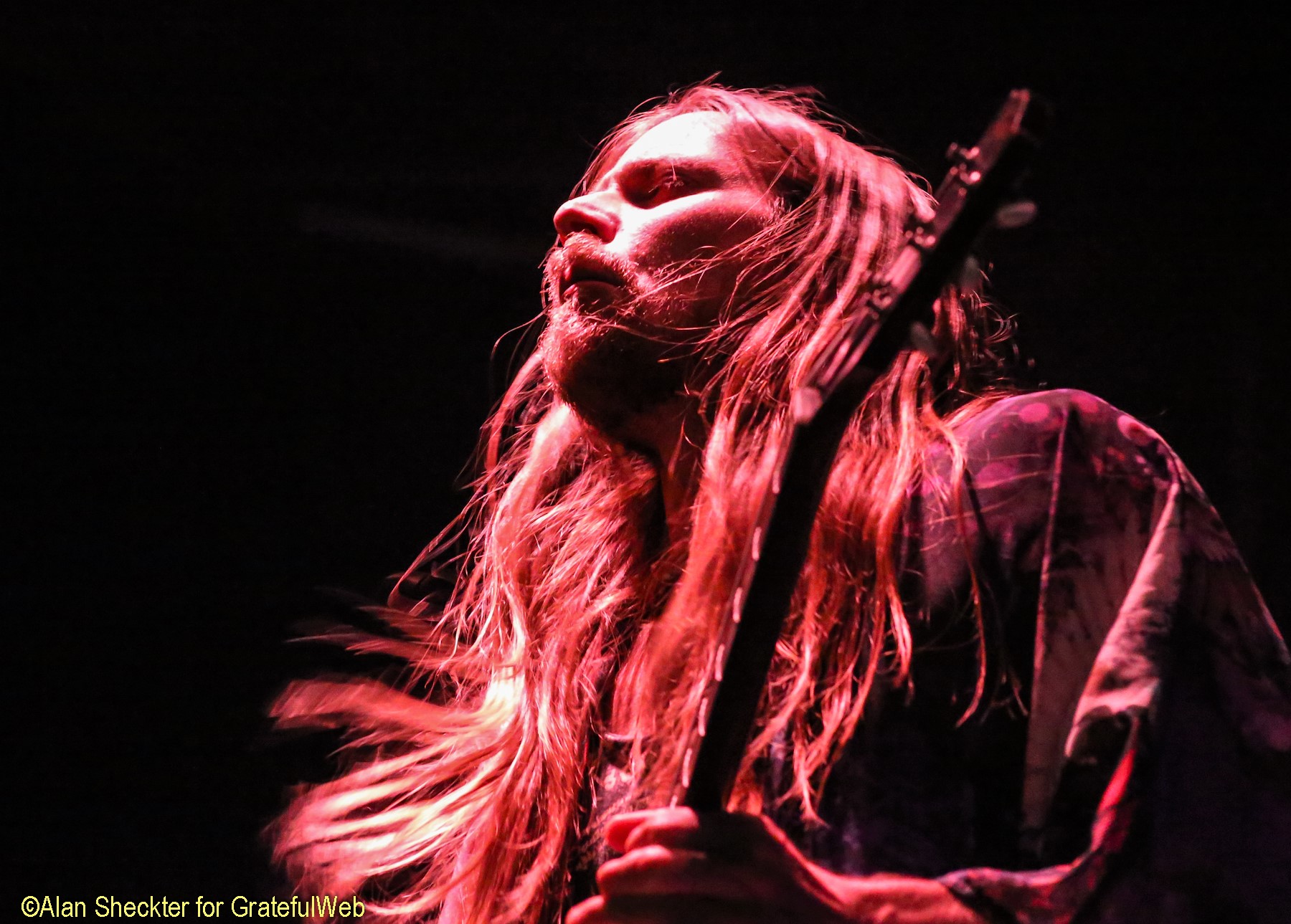 In the penultimate headlining set on Saturday Lukas Nelson and his band, Promise of the Real, returned to the scene that last year seemed to create the fest's biggest buzz. This year's performance of blues, rock, and ballads again visibly thrilled the audience, including first-timers as well as those who'd previously experienced his show. Still not quite 30, Nelson, an excellent songwriter, and lead guitarist, long ago established himself a compelling performer unchained to the fame and country music of his father, Willie. And Nelson's stock rose sharply higher in 2018 thanks to his work with Bradley Cooper and Lady Gaga in the remake of "A Star is Born." Nelson co-wrote several songs on the movie soundtrack and appeared as a musician in the film. At Hangtown, Nelson's wide-ranging set included popular POTR tunes, "Find Yourself," and "Fool Me Once," a solo acoustic version of "Just Outside of Austin" (a video for which he recently recorded with his dad, Willie), rocker "Something Real," a passionate version of Tom Petty's "Breakdown," "Forget About Georgia," (an alternative to his father's "Georgia on My Mind"), and Paul Simon's "Diamonds on the Soles of Her Shoes."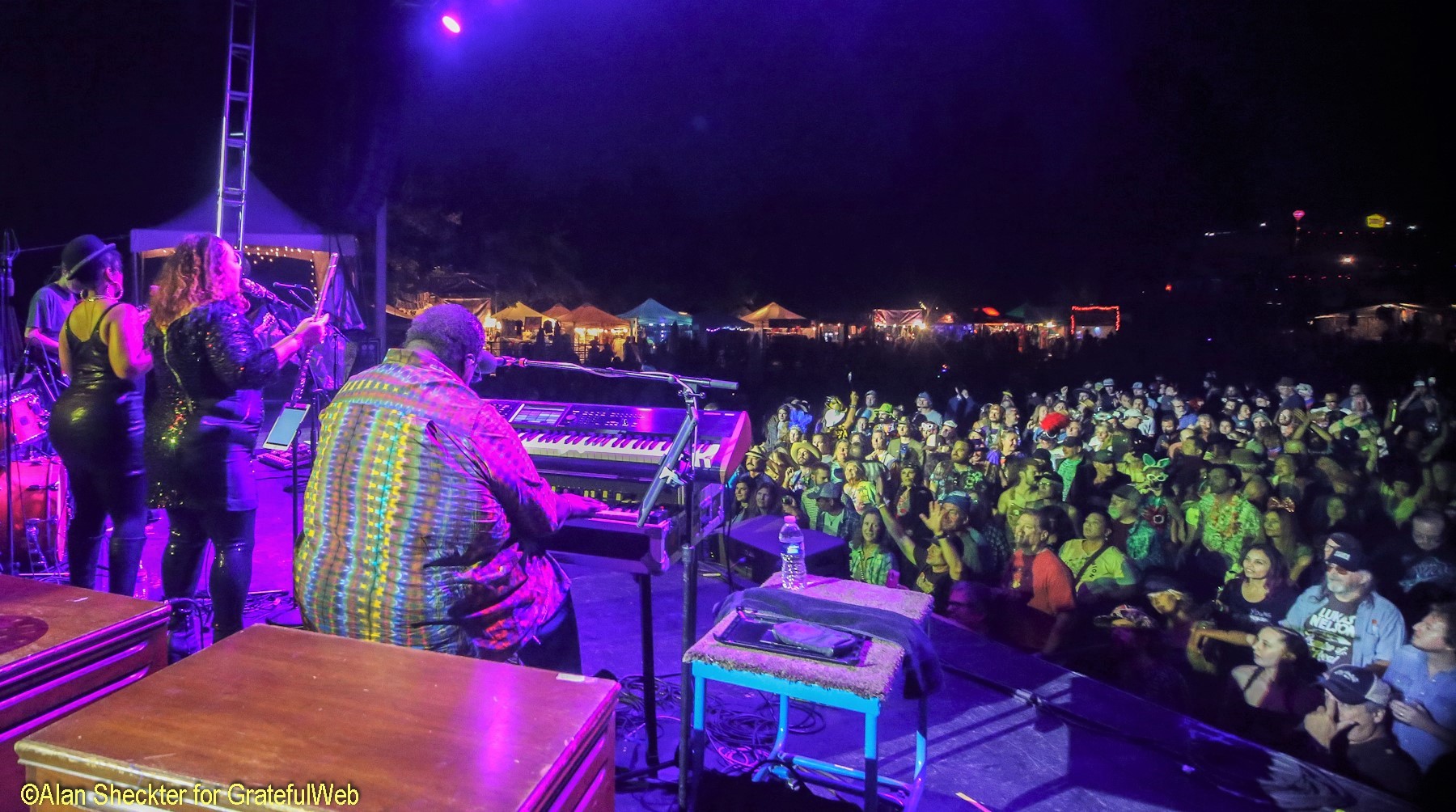 Preceding Lukas and his team were Melvin Seals & JGB. From its beginning in the early 1970s, the Jerry Garcia Band, a definite departure from The Grateful Dead, exhibited multidimensional material, bringing crafty and jam-filled arrangements to a bevy of Motown, reggae, rock, ballads, and other contemporary music classics to the stage. In 1980 Melvin Seals joined the band and meshed perfectly with a heavy, swirling, Hammond B-3 organ that was seamlessly interlaced with Garcia's improvisational stretches. More than 35 years later, and 23 years after Garcia's passing, Seals is still at it, relying on the vast catalog of material that Garcia delivered from the stage, keeping the band's flame burning brightly with a relevance that doesn't feel like a contrived imitation.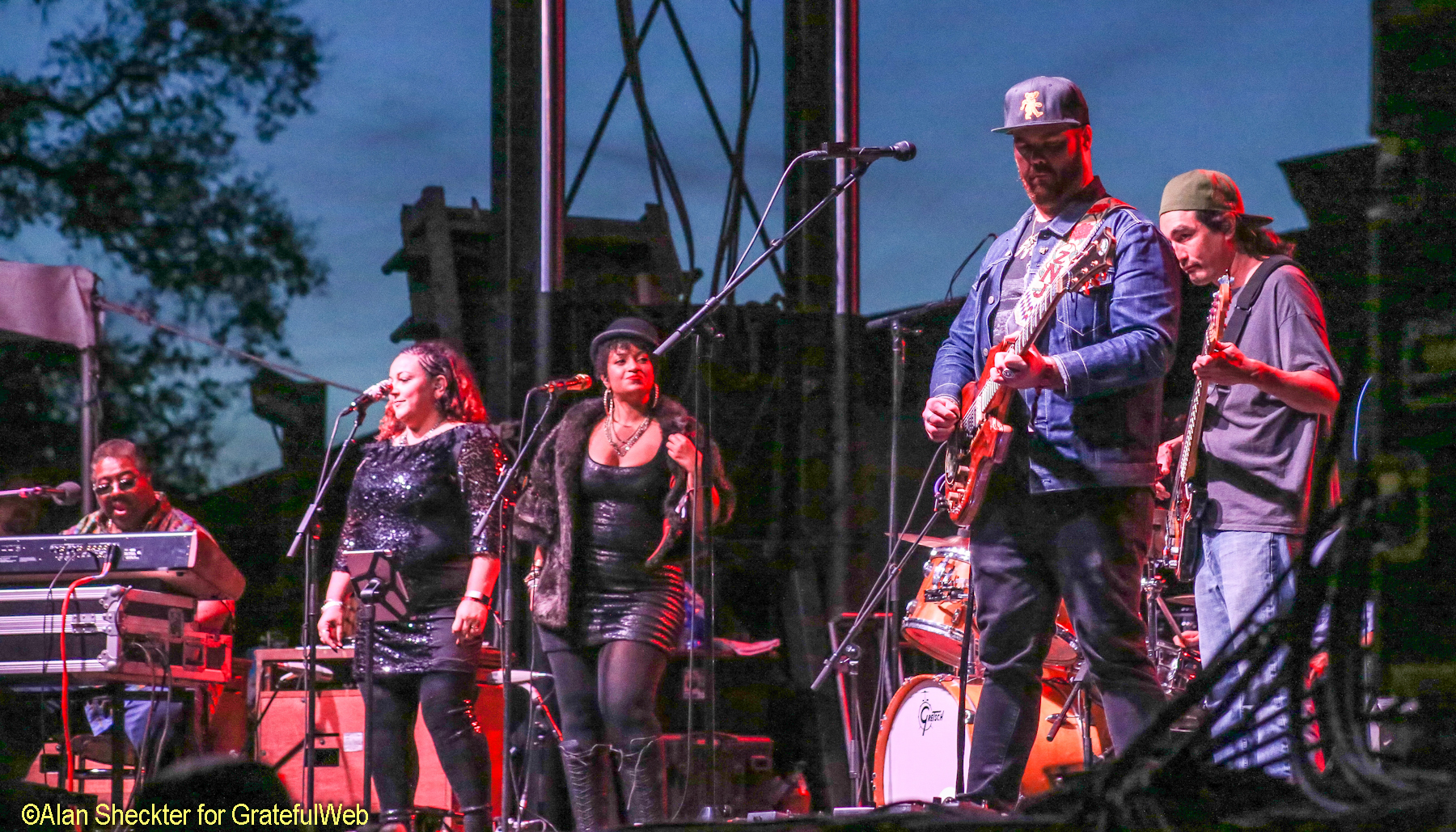 Seals, along with the current lineup of Zach Nugent (guitar and vocals), John-Paul McLean (bass), Peter Lavezzoli (drums),  Sunshine Becker (vocals), and Lady Chi (vocals), presented a crowd-pleasing performance of songs from the original Jerry Garcia Band's live repertoire, including "Cats Under The Stars," "The Harder They Come," "Run For The Roses," "Tore Up Over You," "Dear Prudence," "Sisters & Brothers" and "Throw Out The Lifeline." The current lineup also includes pieces of music that The Grateful Dead used to perform, including on this night, "Eyes of the World" and "Dancing in the Street."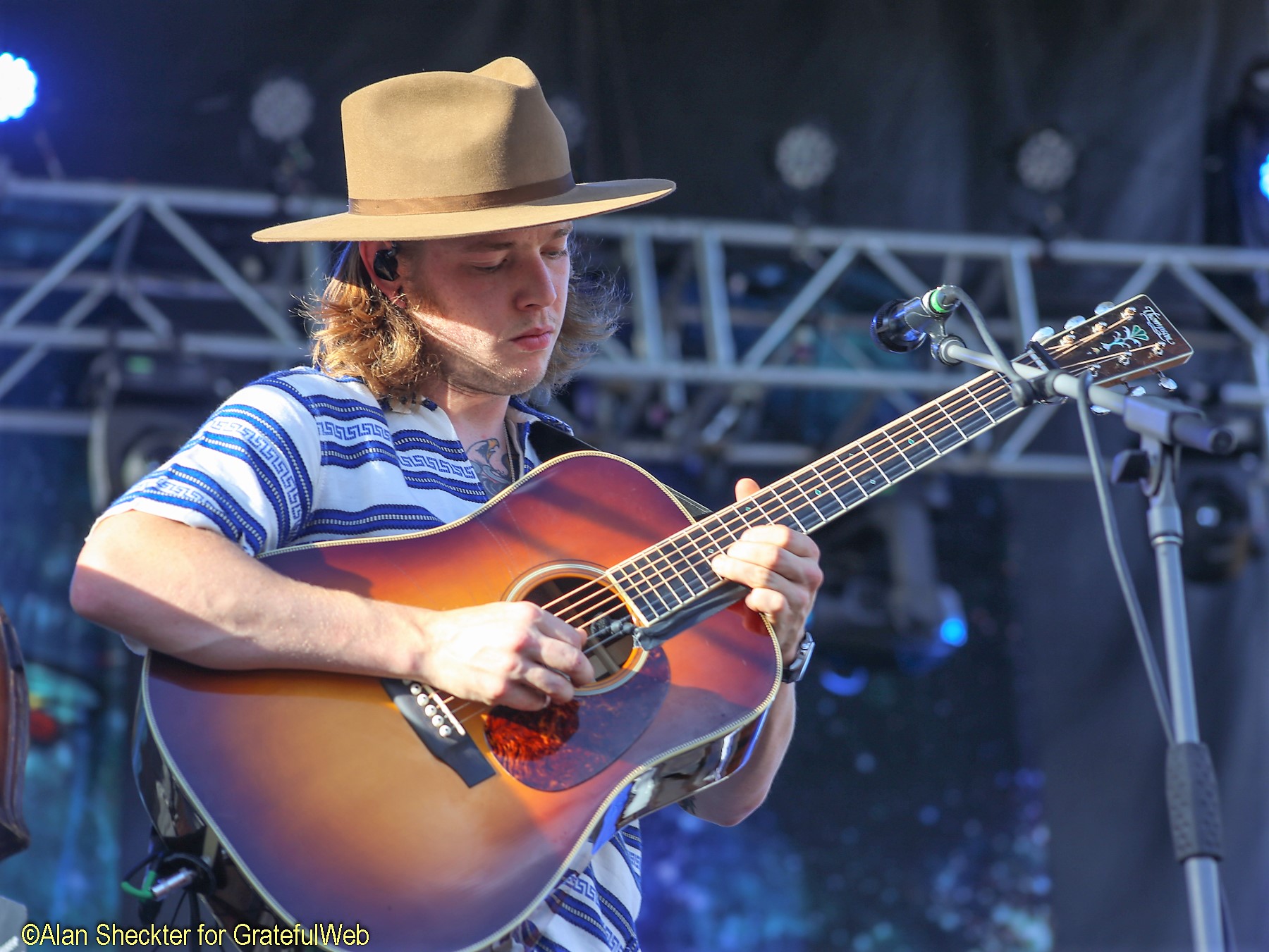 Billy Strings, dubbed "one of the Top Ten New Country Artists to Know in 2017" by "Rolling Stone," dished out a well-received set late afternoon on Friday. The Michigan native and his bluegrass band performed a few originals along with plenty of covers including opener "Lonesome L.A. Cowboy" (New Riders of the Purple Sage), "Along the Road" (Dan Fogelberg), "Train 45" (Ralph Stanley), "China Doll" (The Grateful Dead), "This Old Home Place" and "Ernest T. Grass" (both by The Dillards), and closer "Little Maggie" (Bill Monroe). John Stickley, who performed with his trio earlier in the day, performed with Strings during the latter part of the set.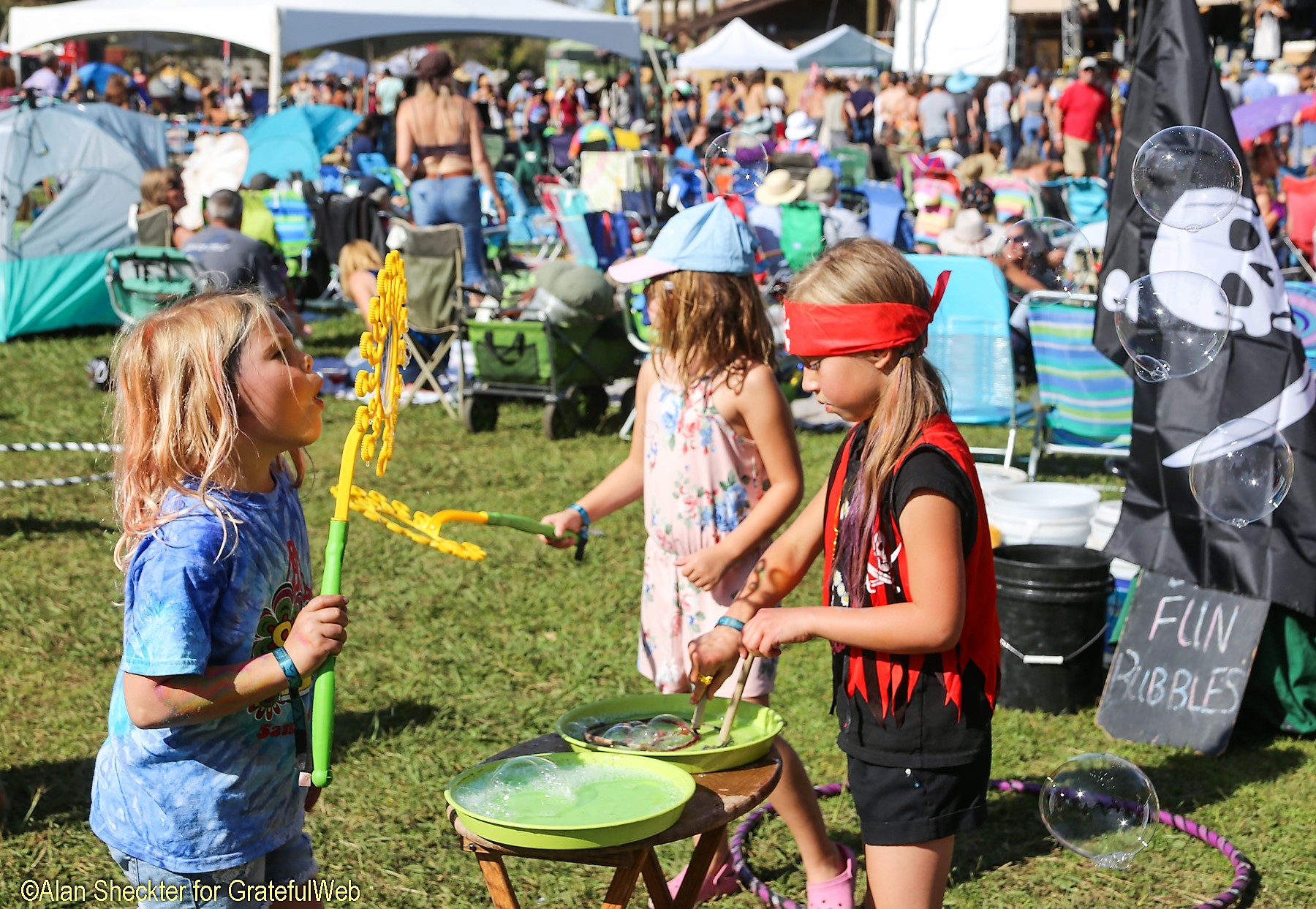 Popular northern California jammers Achilles Wheel performed early on Friday and then appeared as a trio Saturday afternoon in the Zen Garden area, accompanying pumpkin carvers of all ages. There, Jonny "Mojo" Flores (mandolin/vocals), Paul Kamm (guitar/vocals), and Shelby Snow (bass) played an unplugged and seated set of old-timey numbers, and musical friends joined in as well including Ilan Macadam-Somer (cello), Paige Clem (vocals)  and Dave Welsh (percussion).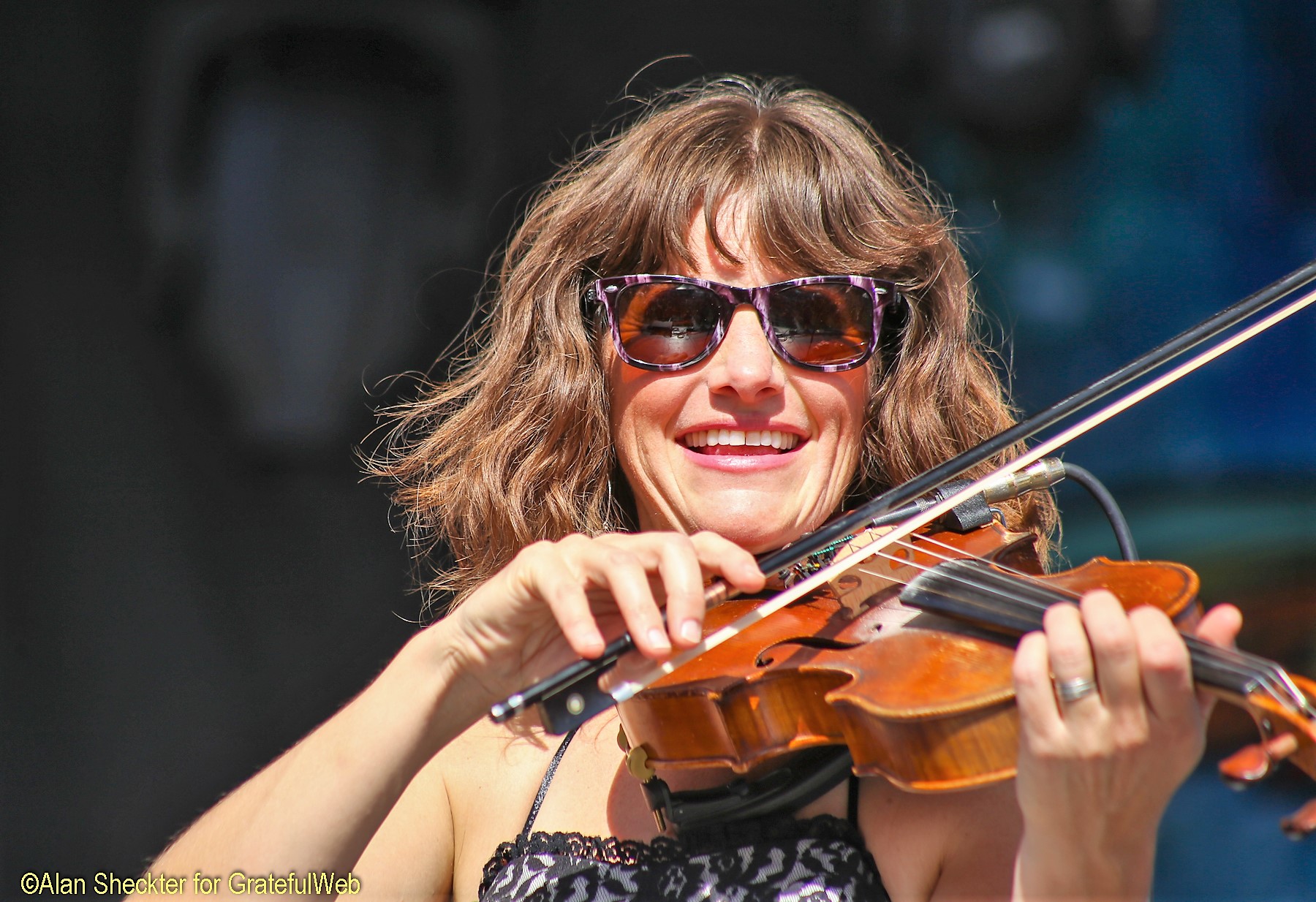 Hailing from Lake Tahoe, Calif., Hangtown festival staple Dead Winter Carpenters, fronted by the charismatic duo of Jenni Charles (fiddle, vocals) and Jesse Dunn (guitar/vocals) delivered a humdinger of a joyous, fiddle-infused package of bluegrass, classic country, and Americana offerings on the main stage Saturday afternoon.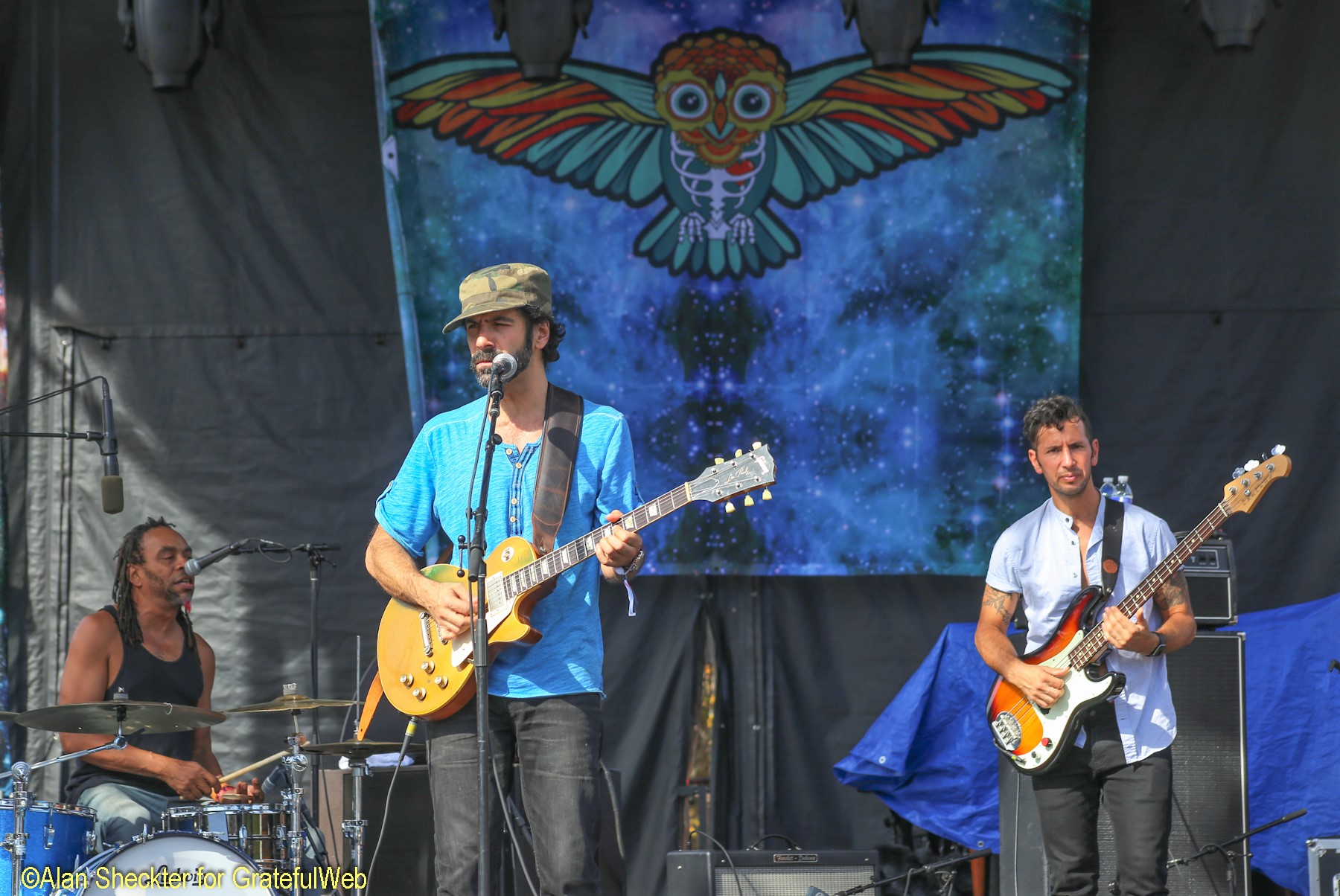 Led by Brian Jay (lead vocals/guitar) and Mayteana Morales (percussion/vocals), Brooklyn, N.Y.'s Pimps of Joytime, with a new lineup that also included Davis Bailis (bass),Takuya Nakamura (keyboards), and Anthony Cole (drums), performed a happy-danceable set of funk 'n' groove 'n' jazz sounds, including "Keep That Music Playin'," "Freedom Dancer," and "Body Party."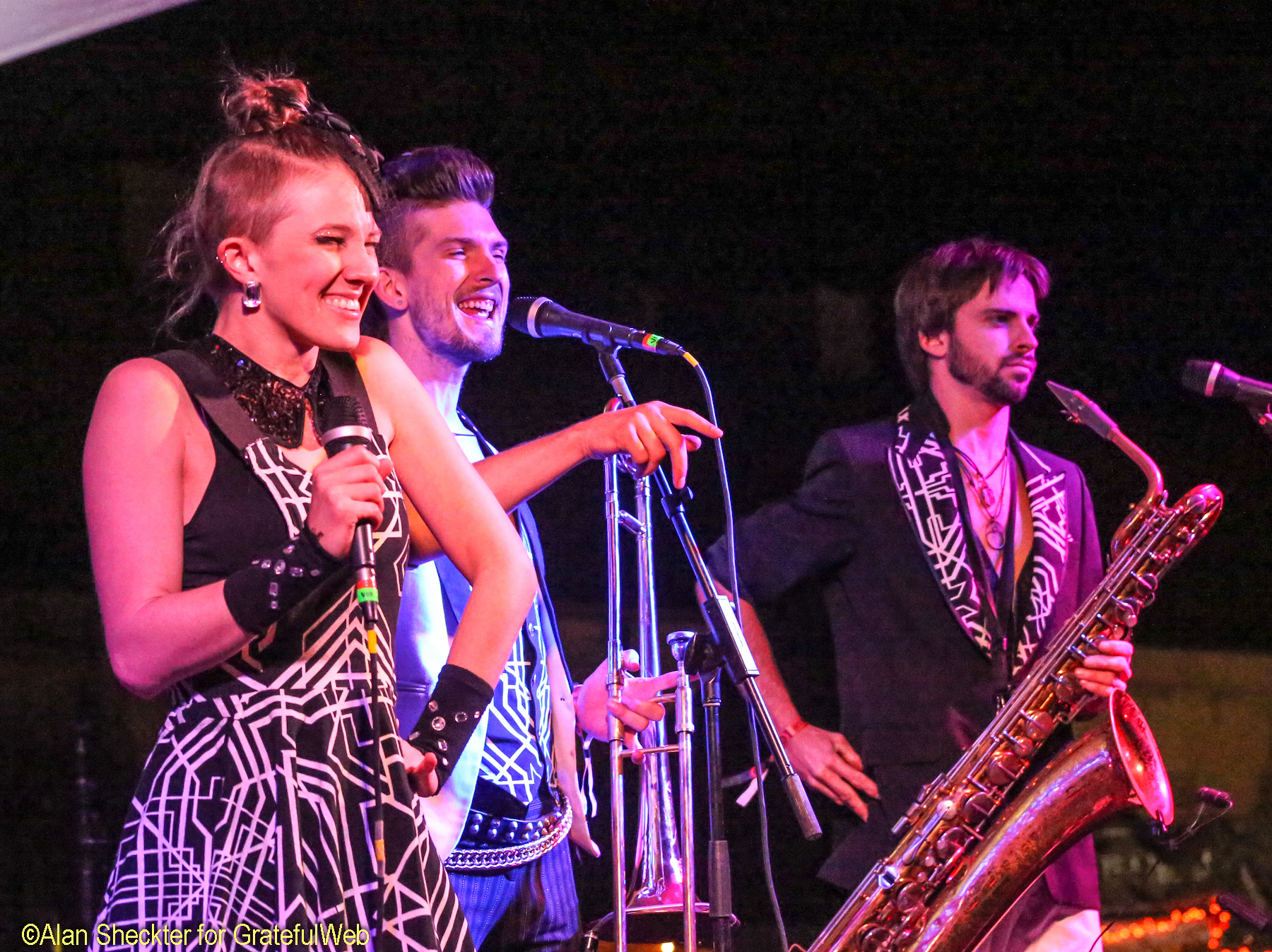 Gallows Stage performances through the weekend included fun and varied sets by such impressive acts as Sepiatonic, Roy Artis II and The Truth, Achilles Wheel, Kung Fu (who also played the main stage at midday on Sunday), Midtown Social, Jelly Bread, Five Alarm Funk, and Old Salt Union. Grateful Web was not on site on Sunday, when in addition to Railroad Earth, Ghost Light and Keller Williams "PettyGrass" featuring the Hillbenders, performed reportedly notable main-stage sets.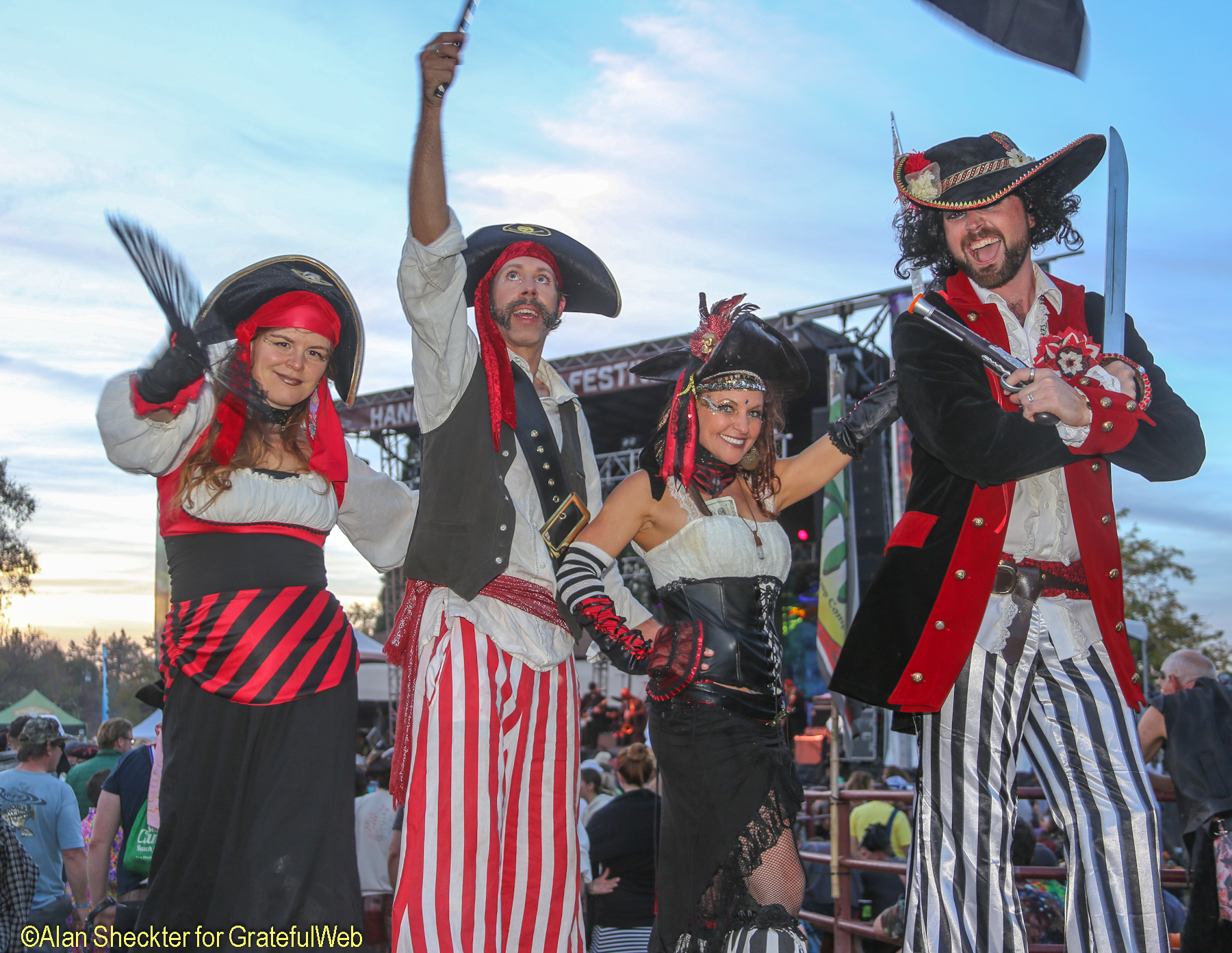 Big Fun Circus, which did double-duty as Kids Zone staff and stilt-walker performance artists, added another festival dimension. Led by the group's circus artist "Avatar of JOY," Meghan O'Brien, the group hosted an imaginative Kids Zone where arts and crafts, giant bubble-making, a giant parachute, and face-painting activities ruled the day, as well as took part in a costumed Stilt-Walking Pirate Battle.
Railroad Earth setlists (Thanks to Stacy Neilson Kalstrom)
Thursday, October 25, Hangin' Hall: Old Dangerfield, Happy Song, Head, RV, Farewell to Isinglass -->
The Hunting Song -->Raven's Child, When the Sun Gets in Your Blood, Bread, and Water, Birds of America (*) --> Like a Buddha (*), Grandfather Mountain, Elko. Encore: Wayfaring Stranger. (w/Erik Yates on banjo and flute throughout, (*) w/Lindsay Pruett on violin.)
Saturday, October 27, El Dorado Stage: Walk Beside Me, Lordy Lordy, Bird in a House, Blazin' a Trail, Potter's Field -->Lone Croft Farewell, Hangtown Ball -->12 Wolves, Captain Nowhere, (*) Drunken Sailor, (*) Fisherman's Blues, The Berkeley Flash -->Mighty River. Encore: All That's Dead May Live Again. ( (*) w/Joe Craven on violin and vocals.)
Sunday, October 28, 2018, El Dorado Stage: Saddle of the Sun --> (*) Seven Story Mountain, (*) Dandelion Wine, Only by the Light -->Addin' My Voice -->Old Man and the Land, Butterfly and the Tree, Mourning Flies, The Jupiter and the 119, (**) Chasin' a Rainbow. Encore: (**) Give That Boy a Hand. ( (*) w/Andy Falco on acoustic guitar; (**) w/Chris Pandolfi on banjo.)