"We Rainbow Girls are normally at festivals because we are scheduled to play them," said multi-instrumentalist Caitlin Gowdey, 27, "but High Sierra is the only festival I will always go to even if I have to pay for my ticket."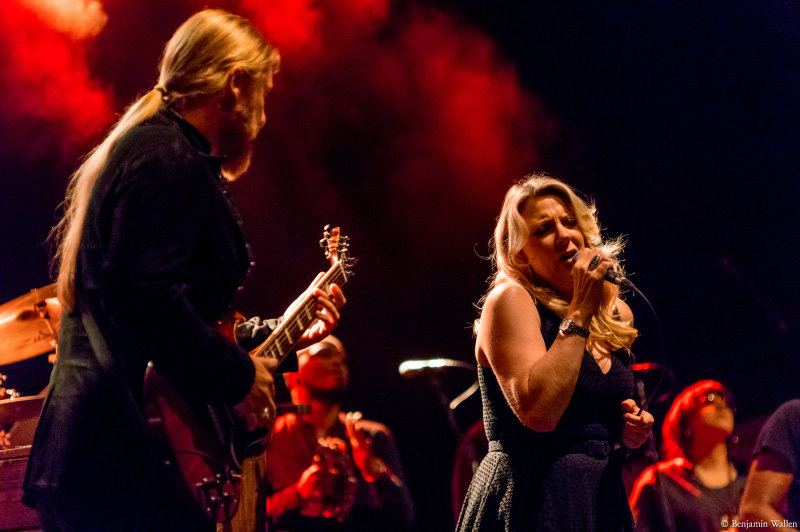 Indeed for many, the 26th annual four-day music and camping adventure at California's Plumas-Sierra County Fairgrounds cemented its reputation as a prime, rejuvenating festie destination.  Held in a mountain town they call Quincy, where the elevation far surpasses the population – except for festival weekend – the big music jamboree once again satisfied the bohemian itch of revelers of all ages over the Fourth of July weekend.  Diverse headliners included Ben Harper & the Innocent Criminals, Thievery Corporation, the Tedeschi Trucks Band, and Joe Russo's Almost Dead. Paige Clem, Director of Marketing and Festival Programs confirmed that approximately 9,000 people attended this year's festival over the course of the weekend.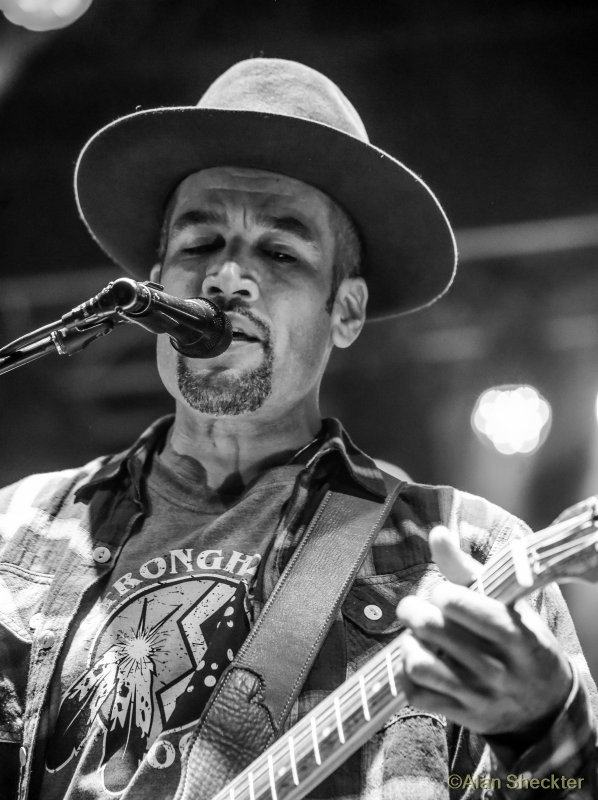 "Anything goes … everything works," said Pam Mitchell, 67, of Bishop, California, summing up the High Sierra Music Festival proceedings. "All of the different kinds of people, thousands of us camping together for four days and no hassles. It's because of the power of music."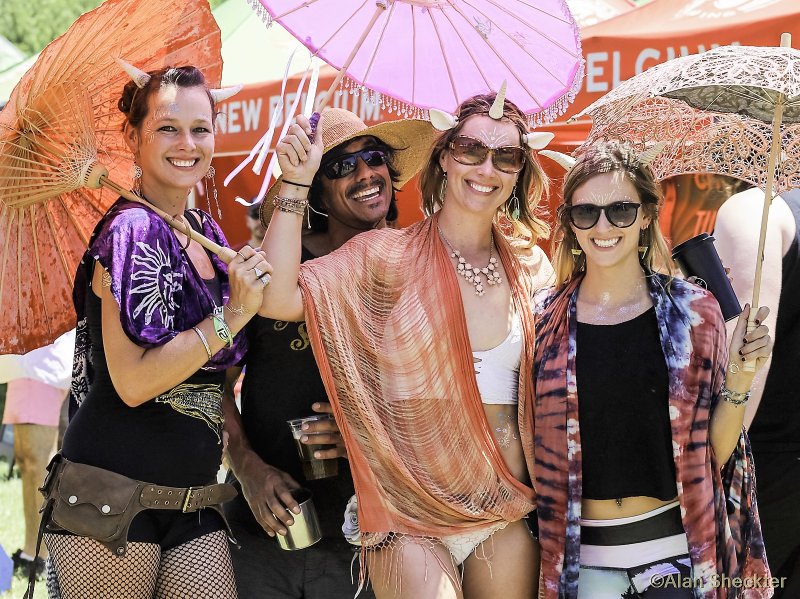 Erin Chapin, 27, also one of the Rainbow Girls, described an "anything goes" moment. We played at the 'Unstable Camp' on Thursday night … and they were "demanding originals including our infamous number, 'The Naked Song' so they could all get naked. We definitely had the best seat in the house for the next 10 minutes with 20 to 30 naked bodies moving and shaking all around us."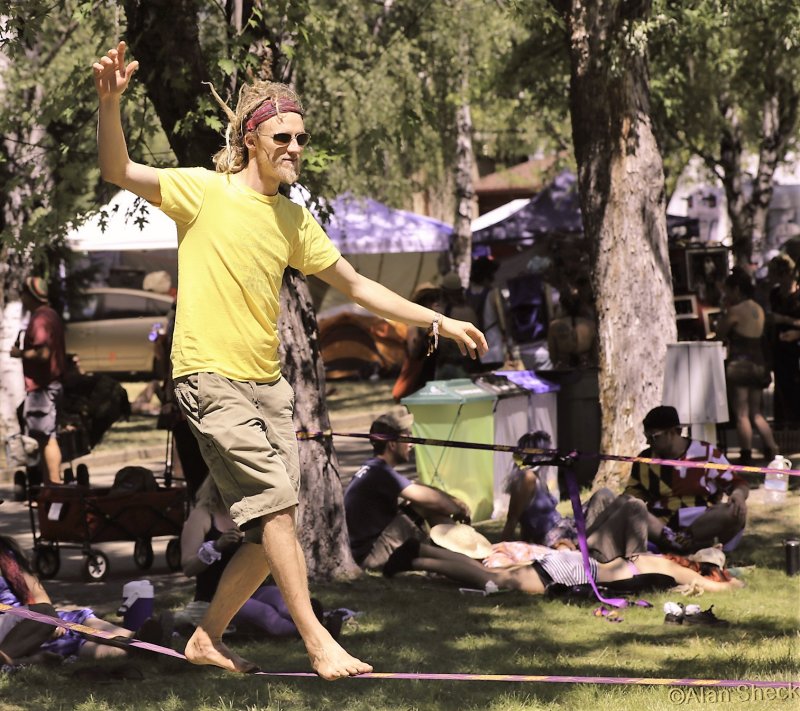 The fairgrounds were suitably fashioned into a Neverland for free-spirits, buoyed by such activities as parades, playshops, and plenty of visuals. The fest's ubiquitous handmade wooden signs with their witty messages, like "Music is the strongest form of magic" and "Art is just a pigment of your imagination," were among these welcoming sights. A festival Facebook page survey of long-timers, who were asked to describe High Sierra with one word, yielded these top two answers: "home" and "family," Clem said.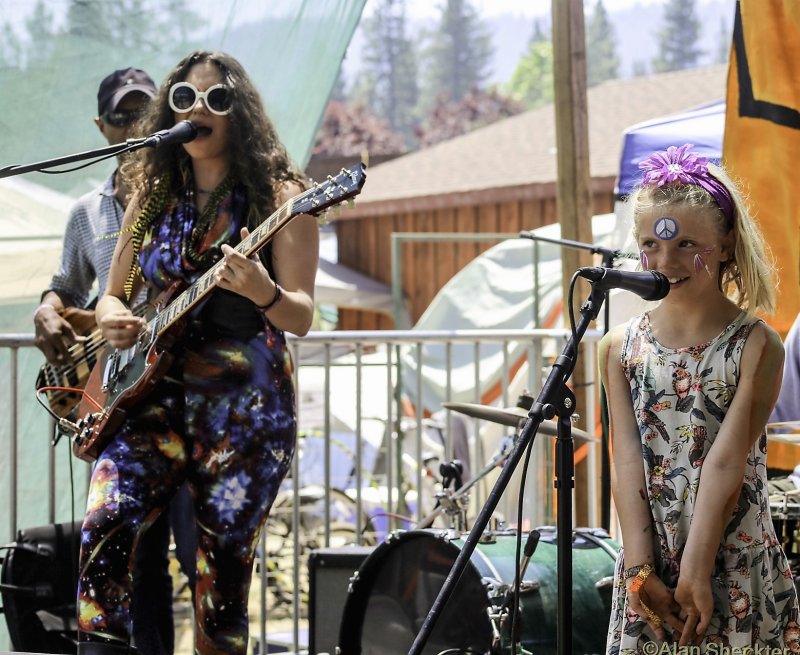 Boredom at High Sierra is not an option. In addition to the fine and varied musical fare offered day and night by more than 50 artists on the three main stages, there was, as always, plenty to see and do. Daytime playshops offered in the big-barn-like High Sierra Music Hall, offered attendees to so their favorite artists in an offbeat way, in one-of-a-kind collaborations with other musicians as they performed to themes like "Allen Toussaint Tribute," "Digging Into the Roots of Hot Tuna," and "Funkify Your Life."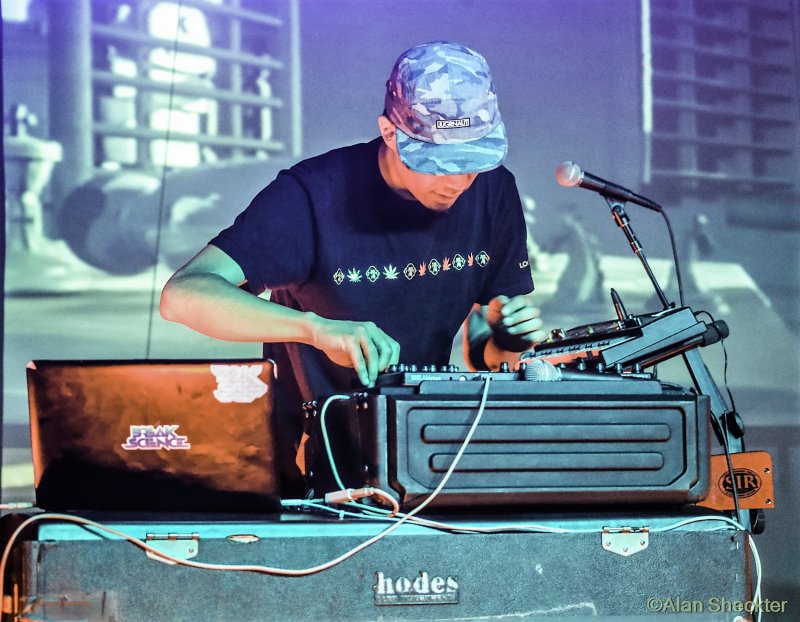 And of course there were High Sierra's famed late-night doings, which require separate tickets but always draw hundreds of frenzied merrymakers who love the chance to jump and dance from midnight to 4 a.m. Such events this year included double bills that included such performers as Lettuce, Break Science, and the North Mississippi Allstars, the latter of which did a double set as the band Twiddle were not able to make it do to a string of travel snafus.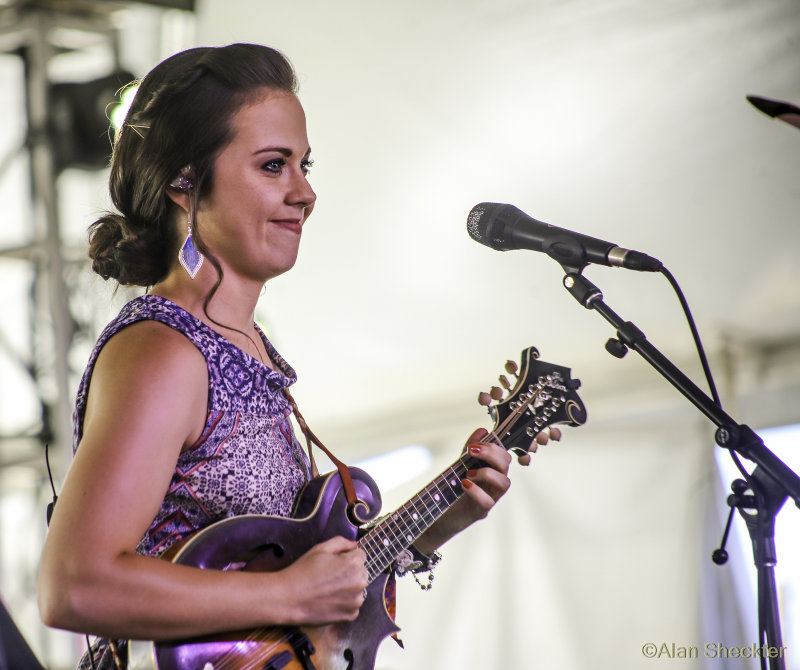 For those who chose not to continue to rage late at night but sought out quieter digs, special intimate 11:30 p.m. Troubadour Sessions that included unplugged and seated solo and collaborative pieces of music, were the perfect medicine. Sessions included such cool collaborations as Dan "Lebo" Lebowitz, Scott Law, Lesley Grant, and Kimon Kirk on Friday night, and Luther Dickenson, Steve Poltz, Sierra Hull, and Eric McFadden on Saturday night.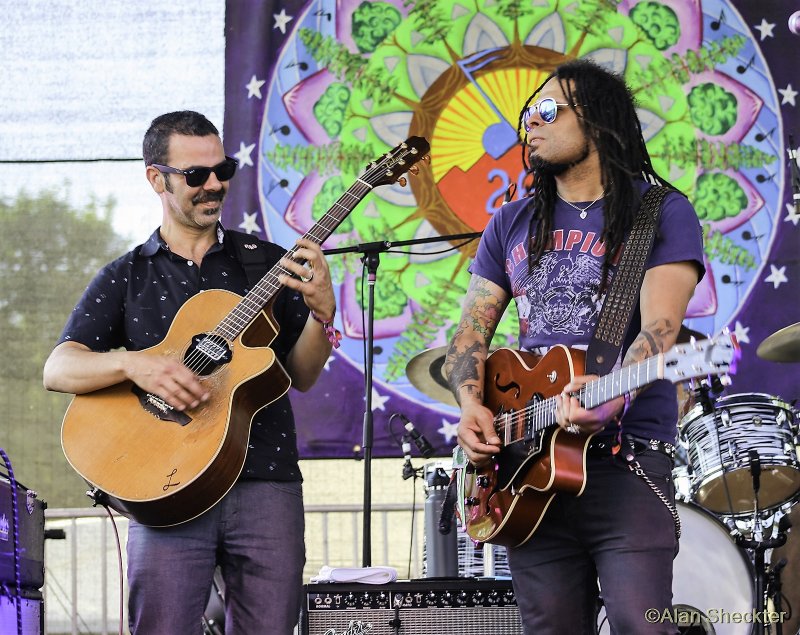 While many things were reliably familiar, the roster of performers was especially fresh, with many making their High Sierra debut.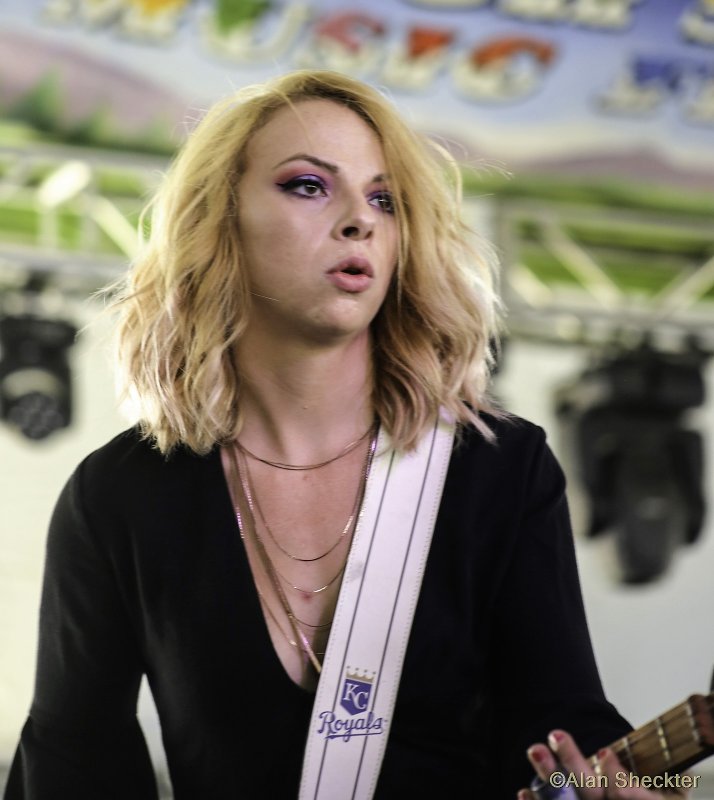 "The musical mix was great this year with almost half of our artists new to High Sierra for the first time," said Clem. "There was a lot of buzz about newcomers Samantha Fish, The Record Company, The Accidentals and more and big shout outs to sets from Anders Osborne, Greensky Bluegrass, Xavier Rudd and The Motet."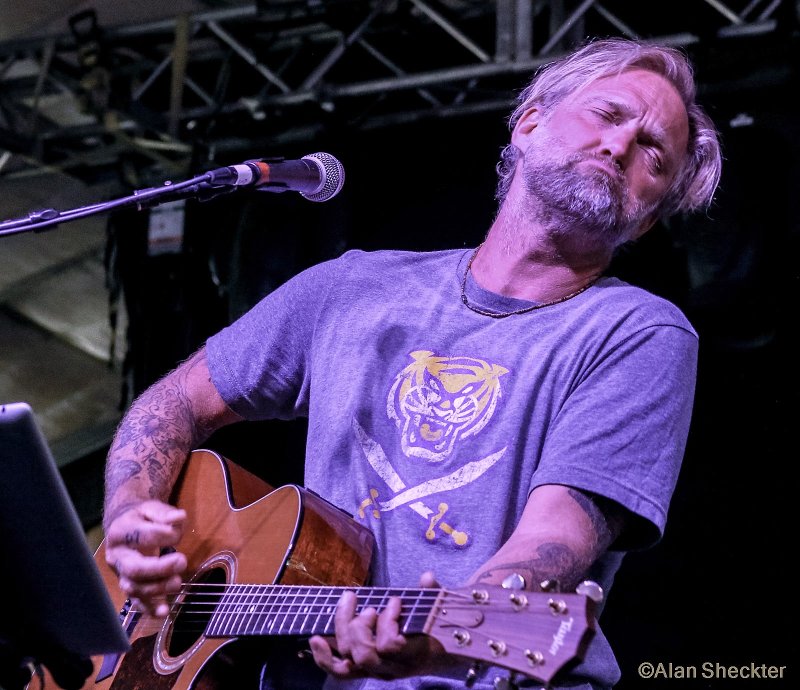 Also new this year, Clem pointed out, was a new parade team who presented a special "Saturday night glowing parade," and she gave props to fest sponsor Kleen Kanteen, which "donated water filtration systems in multiple locations to help reduce waste and keep folks hydrated."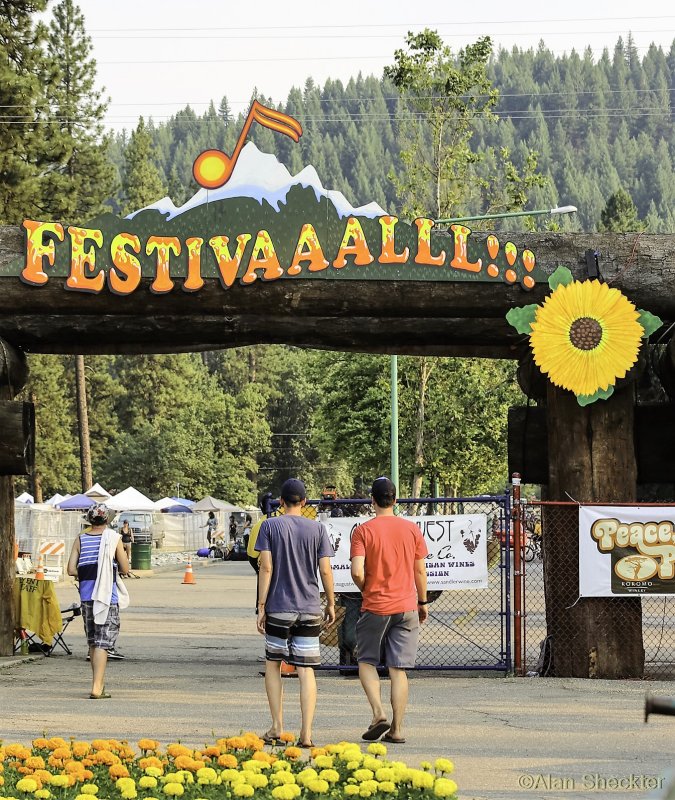 Everyone had their own favorites and unique observations. Bettina, from San Rafael and who has attended about five High Sierras dating back many years, worked the late-night box office. "People getting tickets were funny, entertaining," she said, "Certainly great people-watching at High Sierra…. What's really great about High Sierra is the community that attends High Sierra."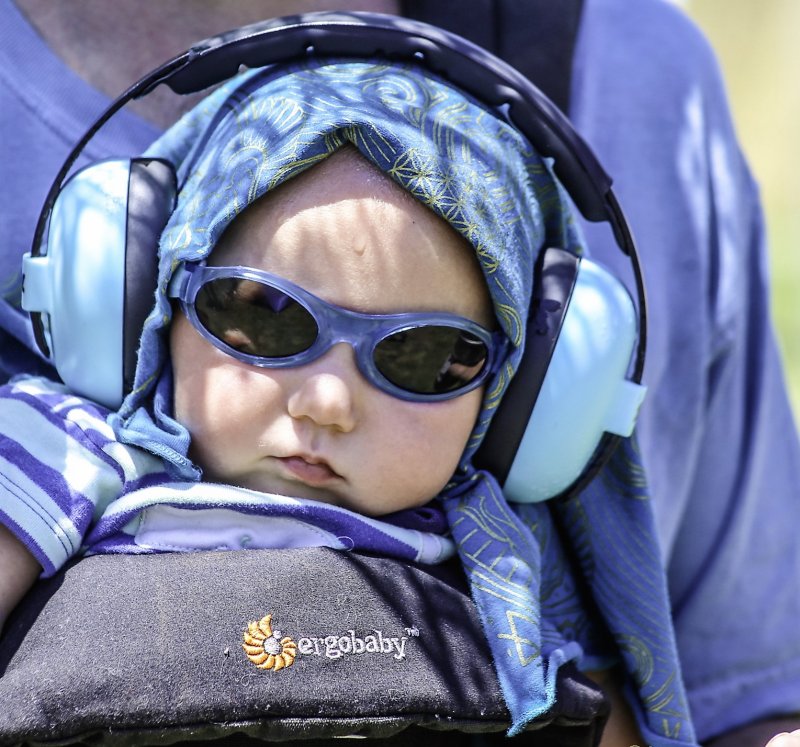 David Vert, 57, from Chico, Calif., called the fest "the happiest place on Earth for four days." This was the 17th consecutive year that was a festival volunteer. "What's good about High Sierra? All the loving people, all the music lovers, and the noncompetitive vibe," Vert said. "Which leads me to my only gripe, which is when rogue camps bring P.A. gear and crank Michael Jackson's "Thriller" at 5 a.m. before they go to the <traditional early-morning> kick-ball game."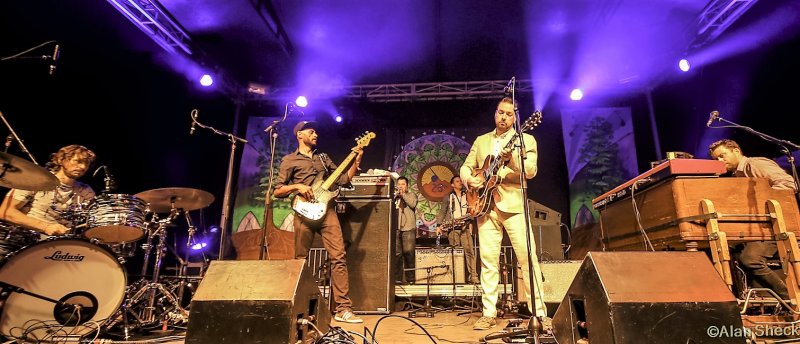 In addition to the Motet's salute to 1977 set, Dawn Stevenson, 47, of Grass Valley, Calif., who has attended "approximately 14" High Sierras, especially enjoyed New Mastersounds' daytime set. "I love to watch Mr. Roberts play guitar and dig jazzy tunes," she said. The acoustic Troubadour sessions also resonated with her sensibilities. "The chill vibe was a nice change as were the focused fans listening respectfully top awesome singer/songwriter," she said.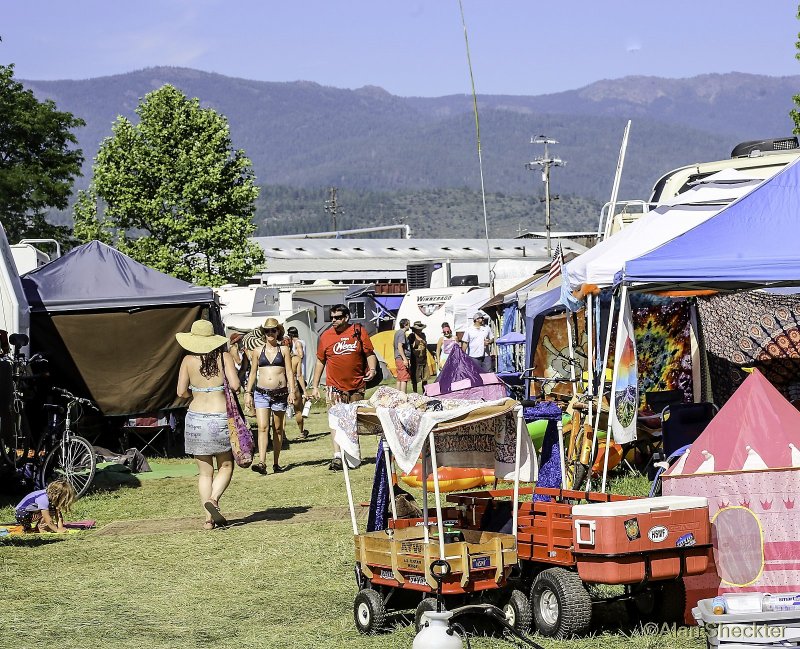 Campgrounds, which usurp several different patches of ground around the fairgrounds, provided comfortable, if compact, residences for friends to rest, share food and drink, and otherwise share in the weekend's adventures.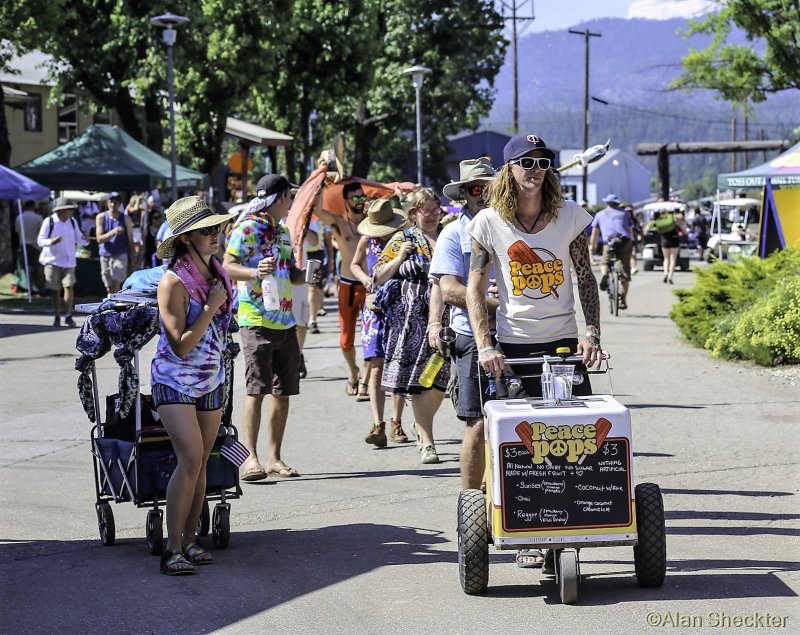 And then there are the attendees themselves, bonding with friends old and new. In addition to planned get-togethers with established friends from near and far who gathered at the fairgrounds, the old Grateful Dead adage, "Strangers stopping strangers just to shake their hand," was never more relevant.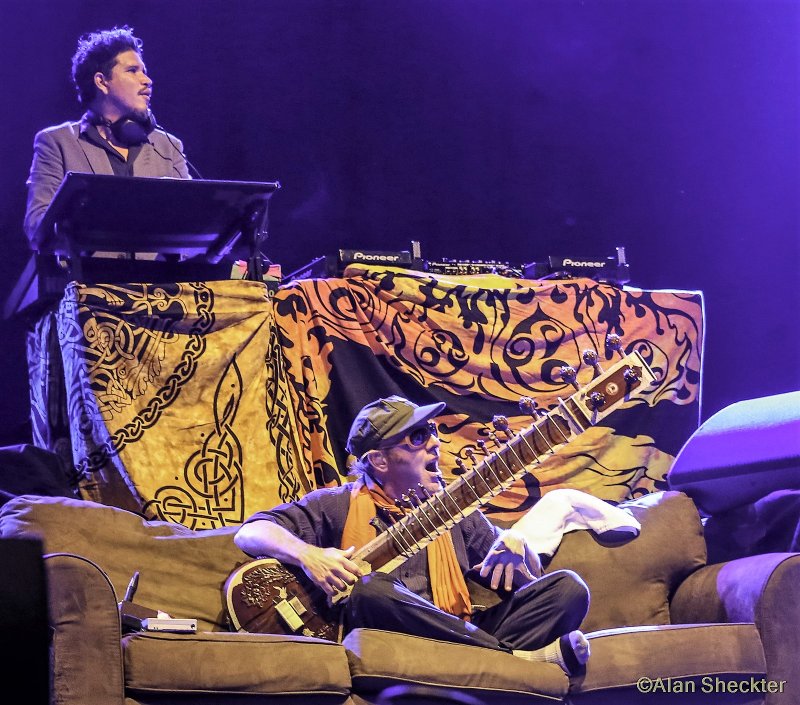 Speaking of The Grateful Dead, their spirit was still quite vibrant at High Sierra in 2016, despite fact that the band's patriarch, Jerry Garcia," passed away 21 years ago, In addition to Joe Russo's Almost Dead, which offered two sets of material of The Dead's catalog, and Scott Law & Ross James' Cosmic Twang, which also leans on the band's repertoire, The Grateful Dead's undeniable legacy could be heard all over the place, like Thievery Corporation's reggae version of "Fire on the Mountain," Lebo and Friends' version of "China Cat," and Steve Poltz's "Casey Jones." And oh, that Steve Poltz! His irresistible sing-along style – not to mention his penchant for crowd-surfing – was in fine form. "It goes without saying that Steve Poltz endears himself to every person he encounters," said Clem. "<He> had folks laughing and crying at his Sunday Grandstand set, as The Fruity Salmons with last minute sit-ins from Leftover's Vince Herman and Fruition's Tyler Thompson. And people are still talking about his 'Steal Your Poltz' organic renditions of Dead tunes alongside a cast of friends."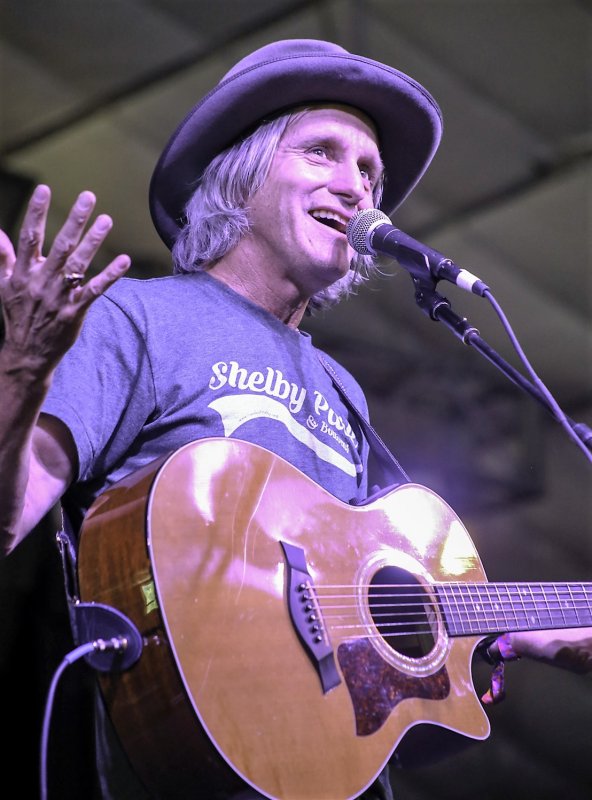 Music was delivered from stages small to massive, and the staff, volunteers, and the facility itself nicely accommodated all the merriment that was thrown at it, which was considerable. The enormous on-site campgrounds were their own major festie ingredient. Dotted with simple tents to RV sites rigged with lights and sound systems, all sorts of musical fun and games went on, including some big unofficial events like the California Honeydrops serenading a crowd of perhaps 100 revelers with a full set at "Kamp Bitchin' Kitchen" while a monster crab feed was being prepared, and New Mastersounds and Big Sticky Mess getting down at "Camp Happiness."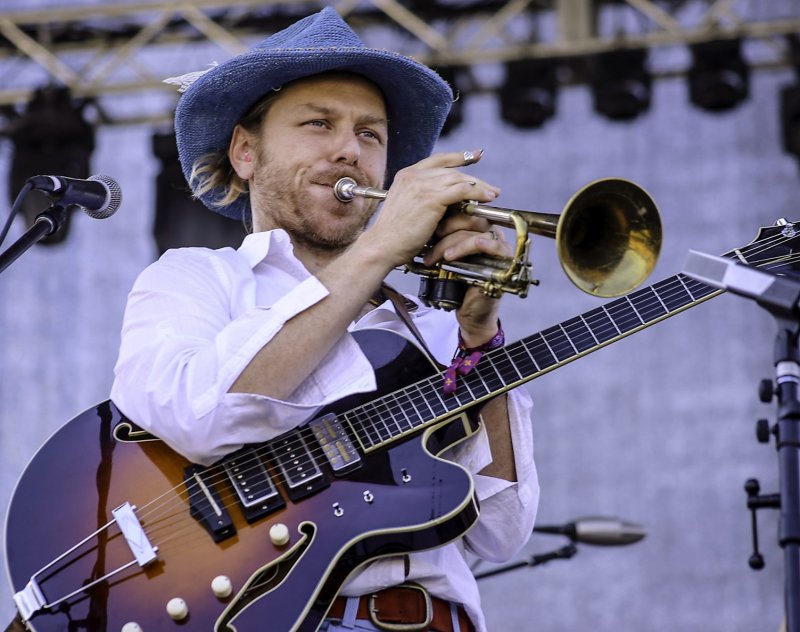 A diverse set of food vendors and were abundant and kept late hours, portable toilets were kept clean, free water was plentiful, and self-contained portable sink trailers and showers helped keep it all civilized. Although, when it came to showers, some opted for Dr. Bronner's clothing-optional community Magical Foam Tub – which was a more, uh, "natural" kind of "civilized." The presence of many nonprofit awareness stations were also good for the soul.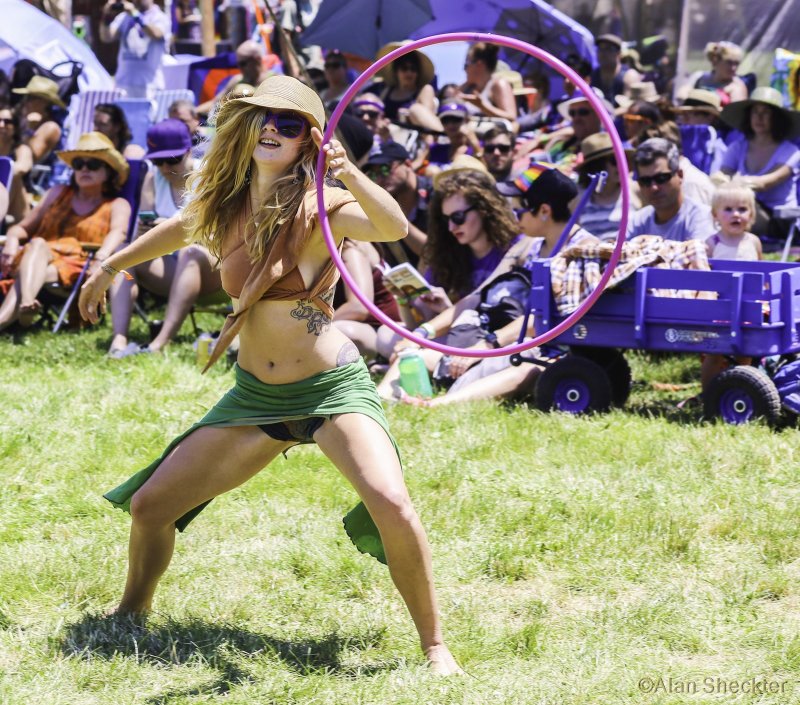 Other layers of the fest that allowed festivalgoers to mold their weekends in a variety of ways took place on "The Lawn." These happenings included tight-rope walking, acro yoga, poi spinning, and fire dancing.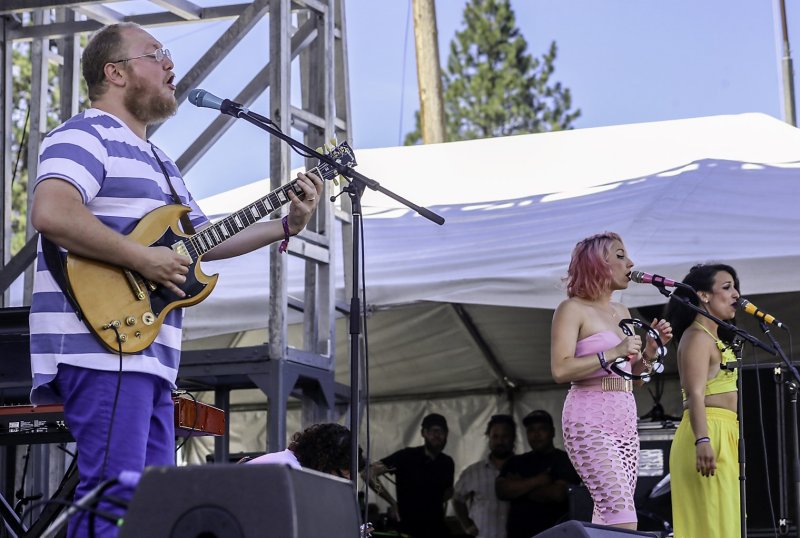 Aside from those that received top billing, dozens of jam band types and several cross-genre acts filled the days and nights. Each one had its own nuances of electronica, funk, reggae, world fusion, and/or bluegrass. Some of the biggest fun was found "discovering" a performer that had not before been on one's radar.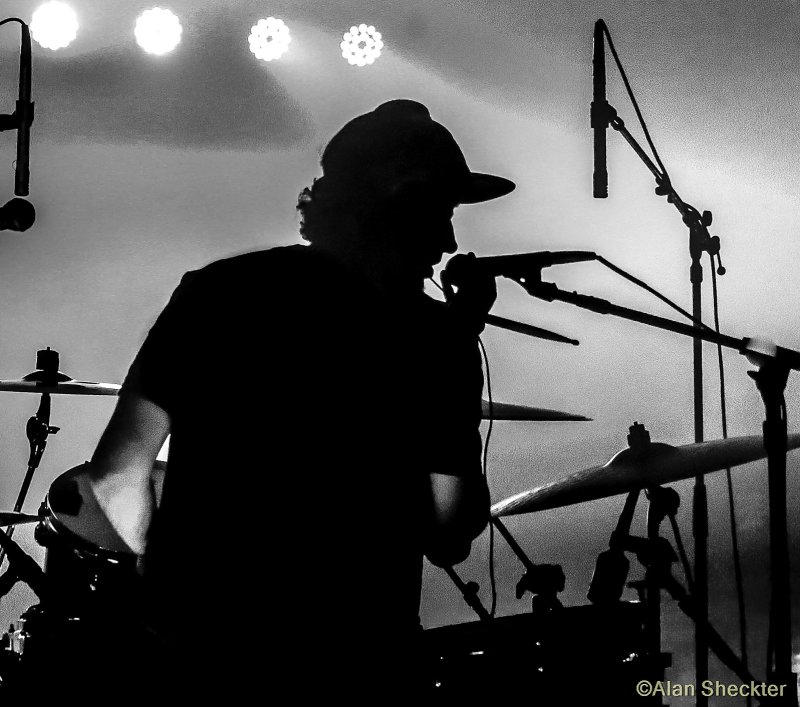 Musicians making a special amount of buzz included psychedelic/jazz jammers DRKWAV (featuring John Medeski, Skerik, and Adam Dietch), Xavier Rudd's electric didgeridoo, Greensky Bluegrass's tender bluegrass version of Prince's "1999" delivered at 2 a.m. And there was New Orleans vocalist Margie Perez, who performed on two stages at the same time on Saturday – going back and forth between the California Honeydrops' set in the Music Hall and with Papa Mali on the Vaudeville Stage.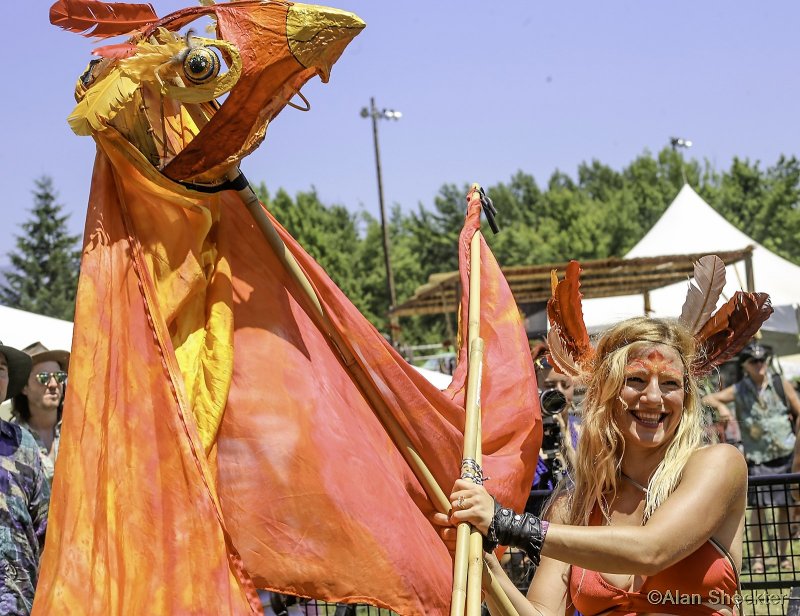 The Family Village had a full schedule of colorful kid-friendly activities and music, including the Banana Slug String Band, the Lebo/Bo Carper-led Bumpity Bumps, and Pamela Parkers' Little Bear playshops.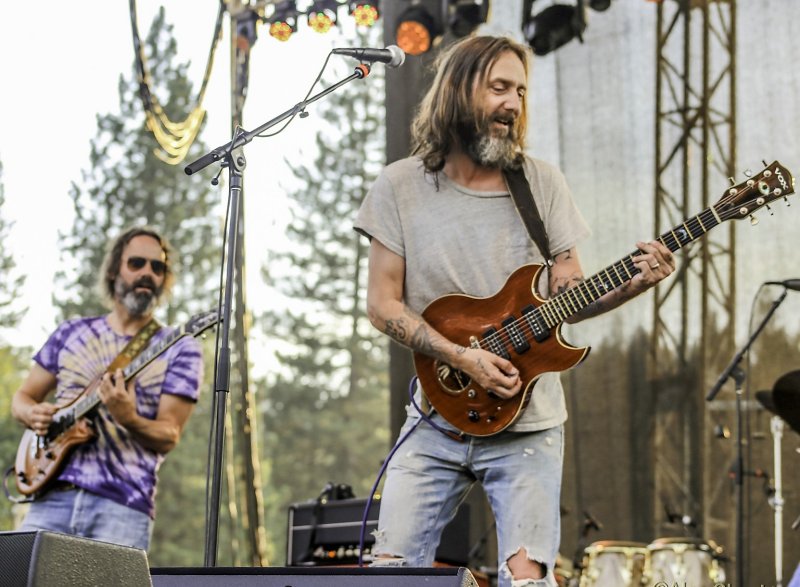 Headliners naturally performed on the fairgrounds' Grandstand Meadow Stage, as did most of the other largest acts, such as Chris Robinson's Brotherhood, Leftover Salmon, Dr. Dog, Greensky Bluegrass, and Elephant Revival.

Artists at-large Lebo, Scott Law, and Eric McFadden were seemingly everywhere, always happy to collaborate with others.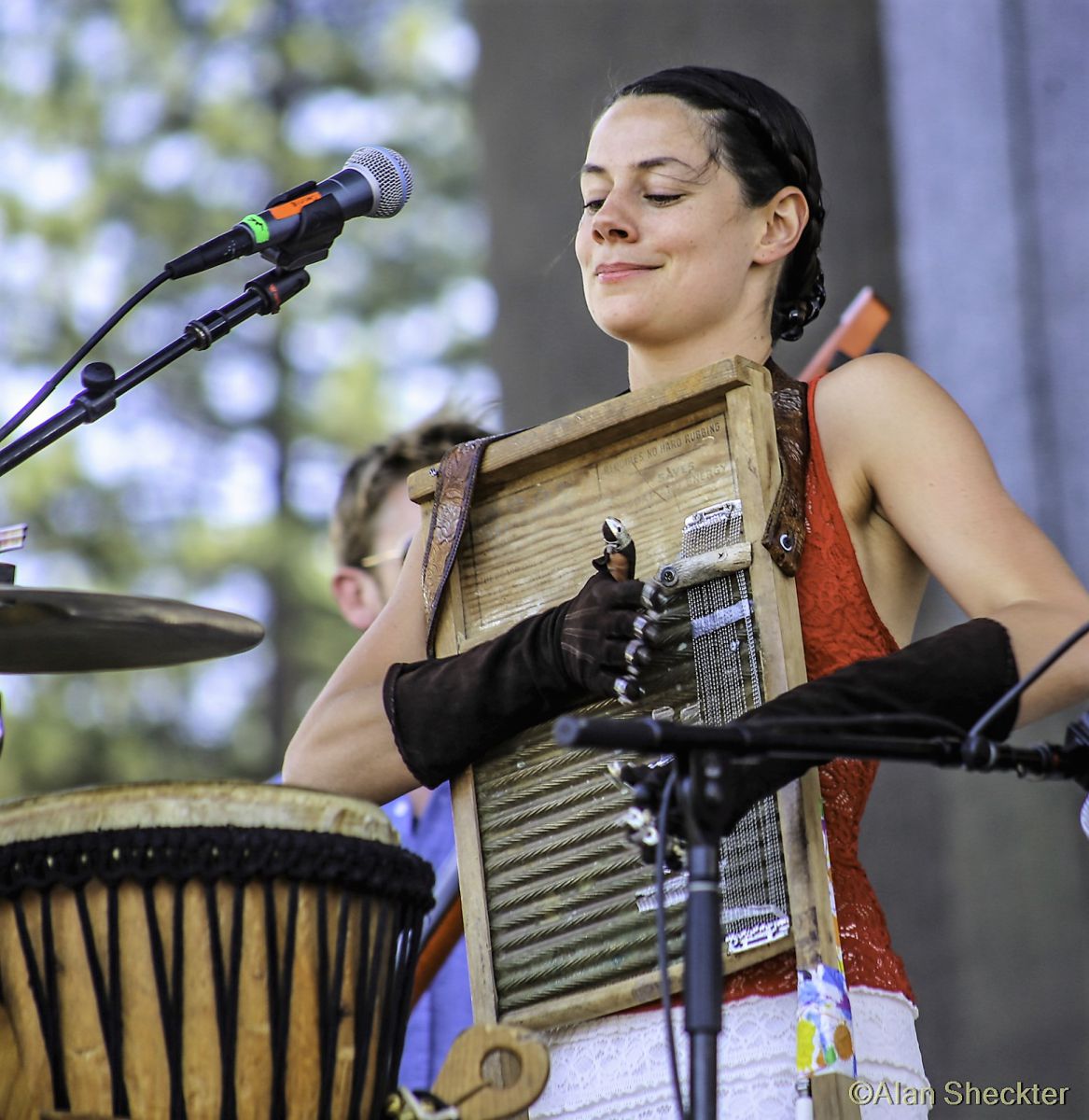 Elephant Revival, featuring the dreamlike vocals of Bonnie Payne who also plays washboard, djembe, and saw, played several sets over the weekend, drawing in more and more fans with each of their captivating performances. Perhaps more than any other act, they had gone through the most drama to get to High Sierra. Band multi-instrumentalist Charlie Rose (banjo, pedal steel, guitar, horns, cello, double bass) voiced how the band has made it through what has been a challenging summer. On June 17, while parked at a gig in North Carolina, the band's large bus caught fire, with several unique handmade instruments caught up in the blaze. Still, they carried on. "The charred carcass of the bus was out there while we were playing," Rose said of that fateful night in Hickory, N.C. "The outpouring of support just makes us feel thankful," Rose said. "The band and crew are OK and we're moving forward with the music – and I think that's coming through in the music."