Music-fan tribes of all stripes gathered for the Independence Day weekend to luxuriate in the 29th annual High Sierra Music Festival in tiny Quincy, California, basking in the music, vibes, joy, and friendships old and new. Over the four-day celebration, among the beautiful clear-aired mountainous sky and mountains, fun oozed everywhere, from the scheduled and numerous unscheduled live performances and collaborations to the often luxurious and nicely appointed home bases set up in the campgrounds.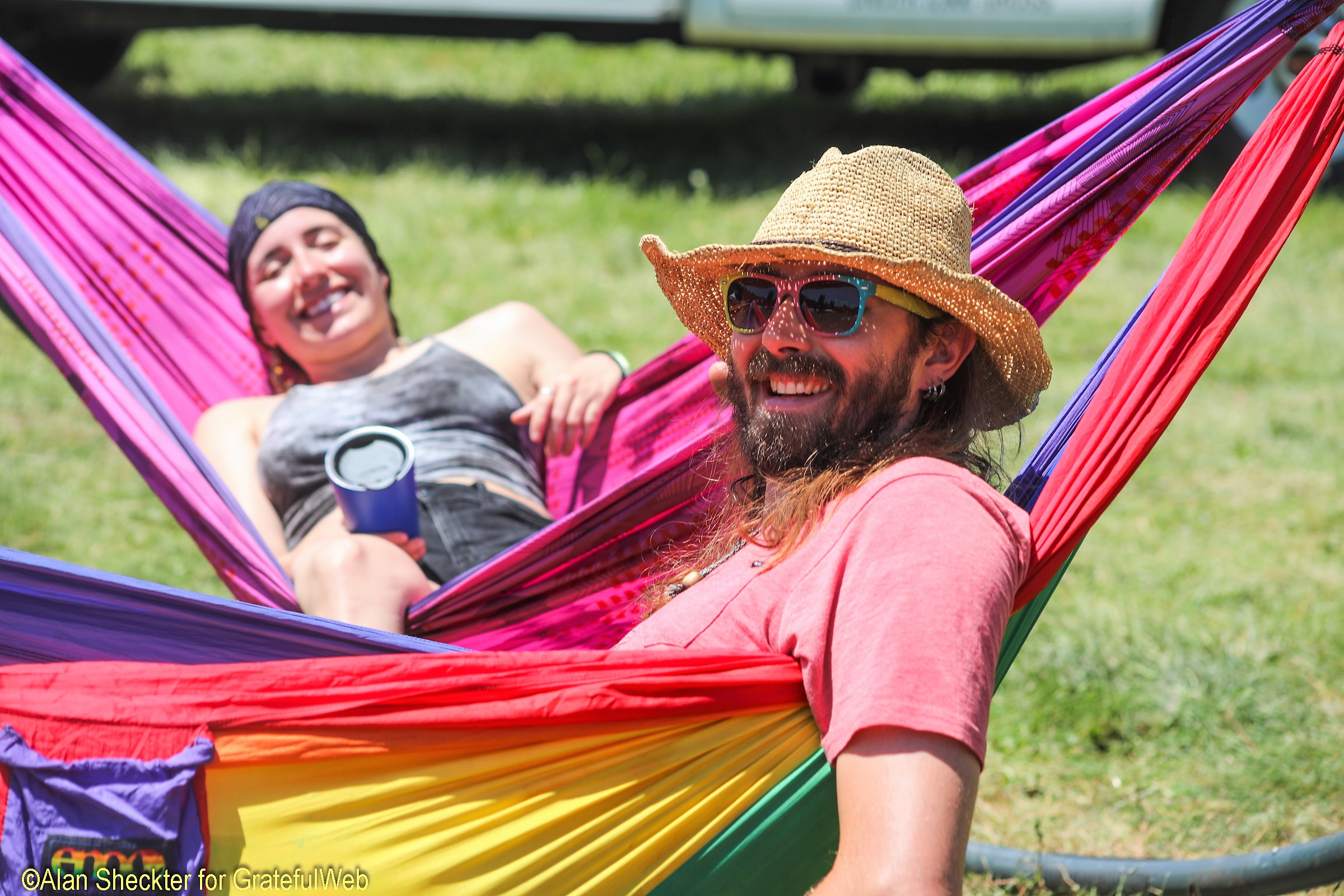 One of the biggest, most recognized music festivals in Northern California, the goings-on were rousing and dazzling, with its wide array of improvisational funk, rock, bluegrass, roots (and more) acts playing to a particularly colorful, free-spirited audience of several thousand each day. As usual, unscripted sideshows and surprise moments containing all sorts of artistic self-expression broke out constantly as the audience is just as big a part of the festivals as the bands themselves.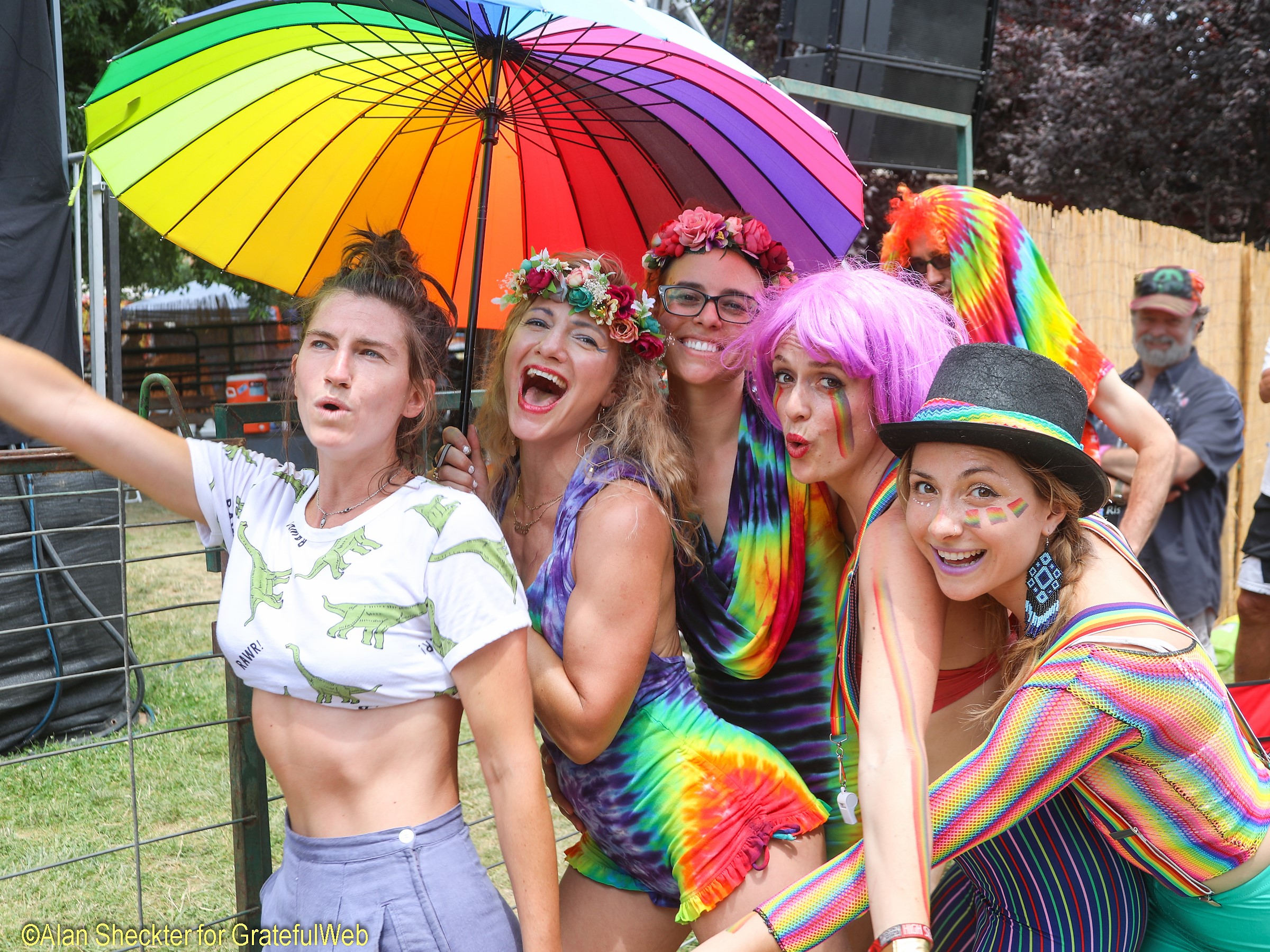 For the record, headlining acts included Dispatch (Saturday), Umphrey's McGee (Friday), Greensky Bluegrass (Sunday), and Pigeons Playing Ping Pong (Thursday). Special participation awards should go to the fest's official "at-large" musicians, who popped up all over the place: Jennifer Hartswick, Natalie Cressman, Skerik, and Maxwell Friedman. The MVP though had to be Dan "Lebo" Lebowitz; the ALO co-front man, ace guitarist, songwriter, and bandleader, who by his account performed during 17 sets over the weekend.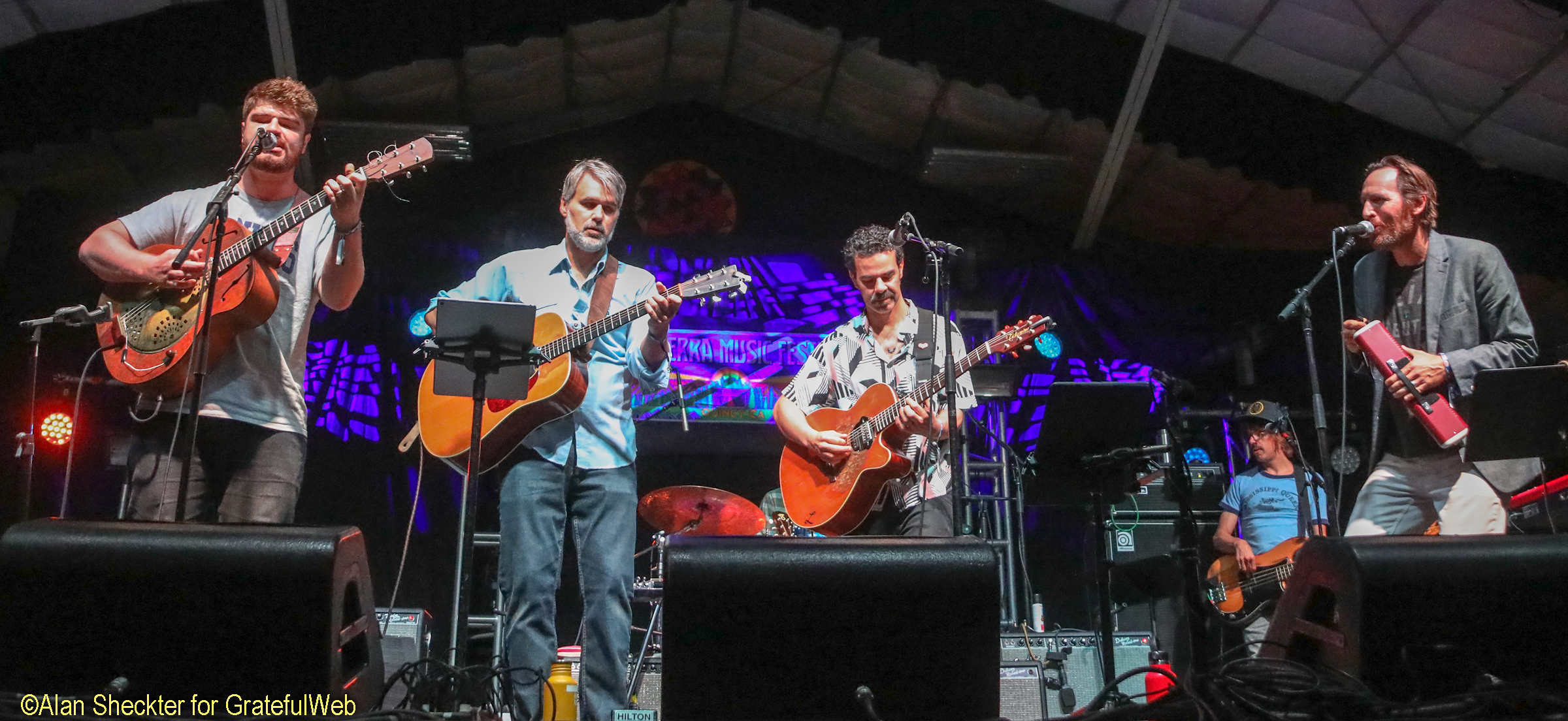 Boredom at High Sierra is not an option. In addition to the admirable and diverse musical fare offered up by more than 50 artists on the three main stages, there was, as always, plenty to see and do. "The Lawn" offered an array of activities, including yoga, slackline balancing, Hula Hooping, and the famed 5:30 a.m. kickball battles. The Family Village housed a colorful array of music, storytelling, crafts, and puppetry aimed at the younger humans in attendance. Gourmet food options, high-quality handmade crafts, and consciousness-raising tables also dotted the landscape.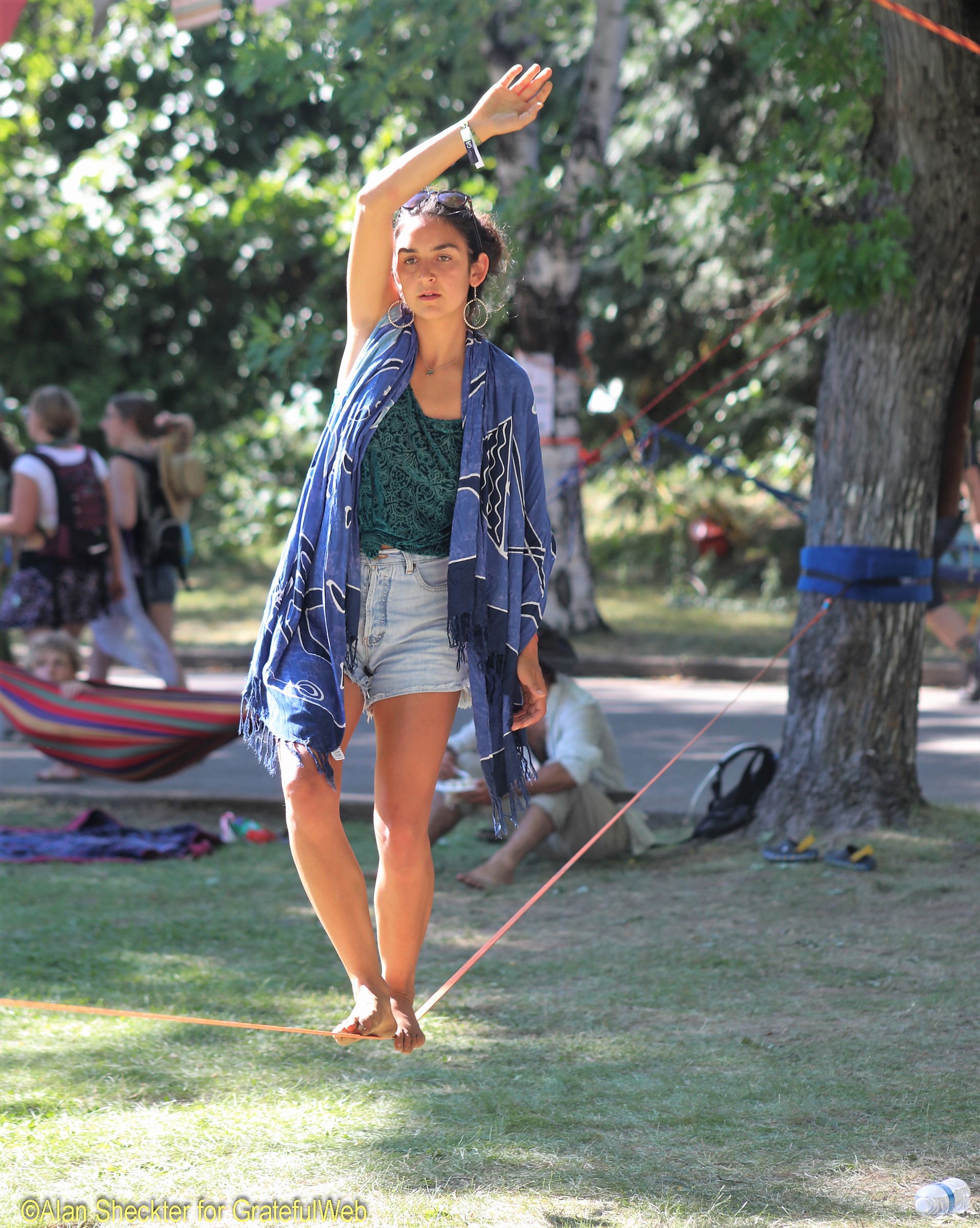 Frenzied merrymakers and their more mellow music aficionado counterparts helped High Sierra confirm its reputation for physically and spiritually satisfying the desires of carefree revelers of all ages, both local and from afar. All in all, music ran until 1:30 am. On Thursday, Friday, and Saturday nights, not counting the separately tickets late-night shows that carried on until about 3 a.m.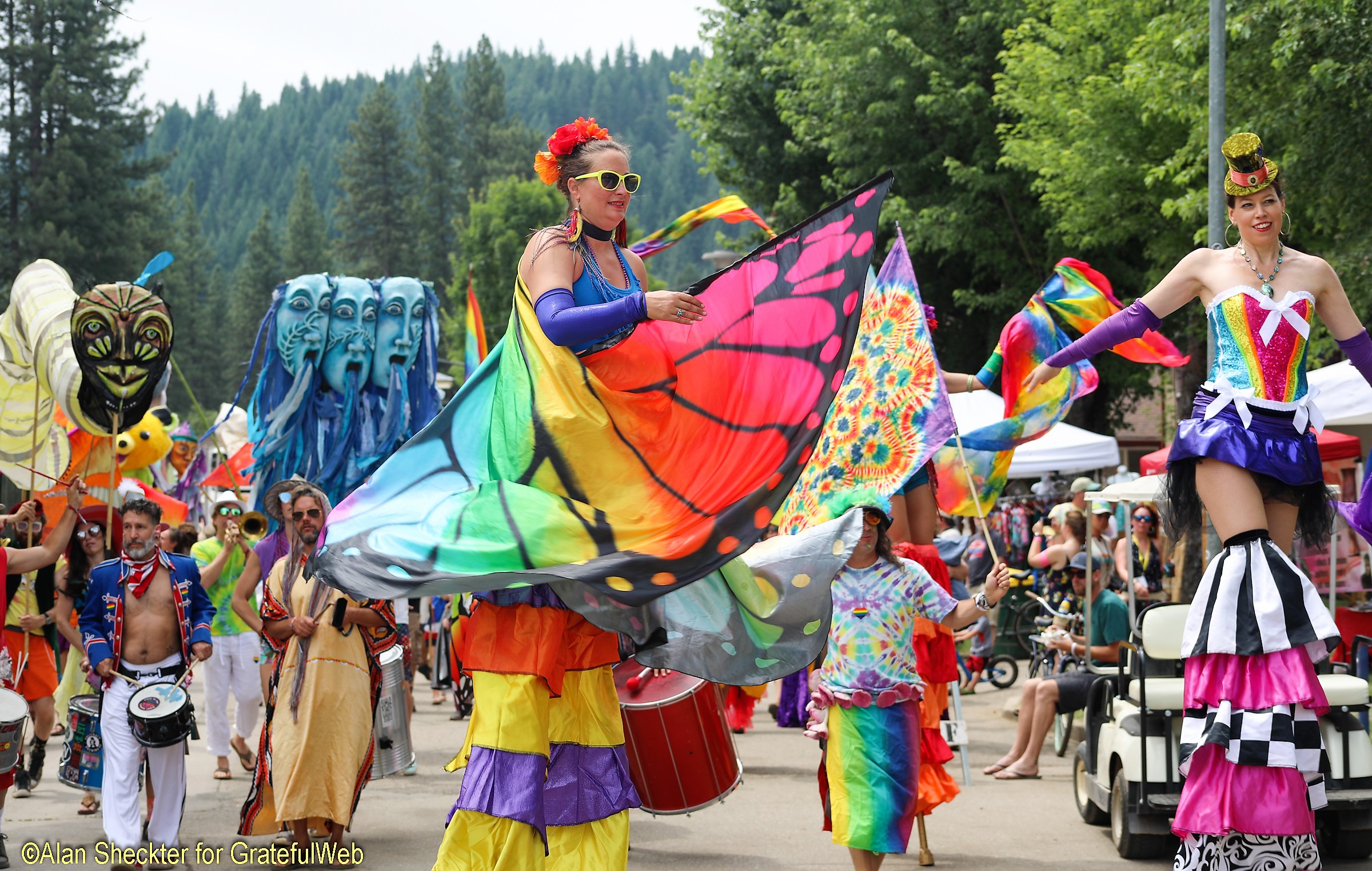 Another distinct part of the charm in addition to the pleasing landscapes, both mountainous and musical, was the ambiance, as well as production-team proficiency of all festival details. In addition to the three main outdoors stages, the festival utilizes permanent fairground buildings for additional themed musical "playshops."  Daytime playshops offered in the big-barn-like High Sierra Music Hall, allowed attendees to see their favorite artists in an offbeat way, in one-of-a-kind collaborations with other musicians as they performed to themes like "By the Time We Got to Woodstock," "Classic Album Hour: The Rolling Stones 'Let it Bleed'," and "Soul Queen Sunday: A Tribute to Aretha Franklin and Other Ladies of Soul." Fairground buildings were also suitable settings for late-night shows, both acoustic and amplified. Pop-up performances at places like Camp Bitchin' Kitchen, Camp Happiness, and Camp Zesty.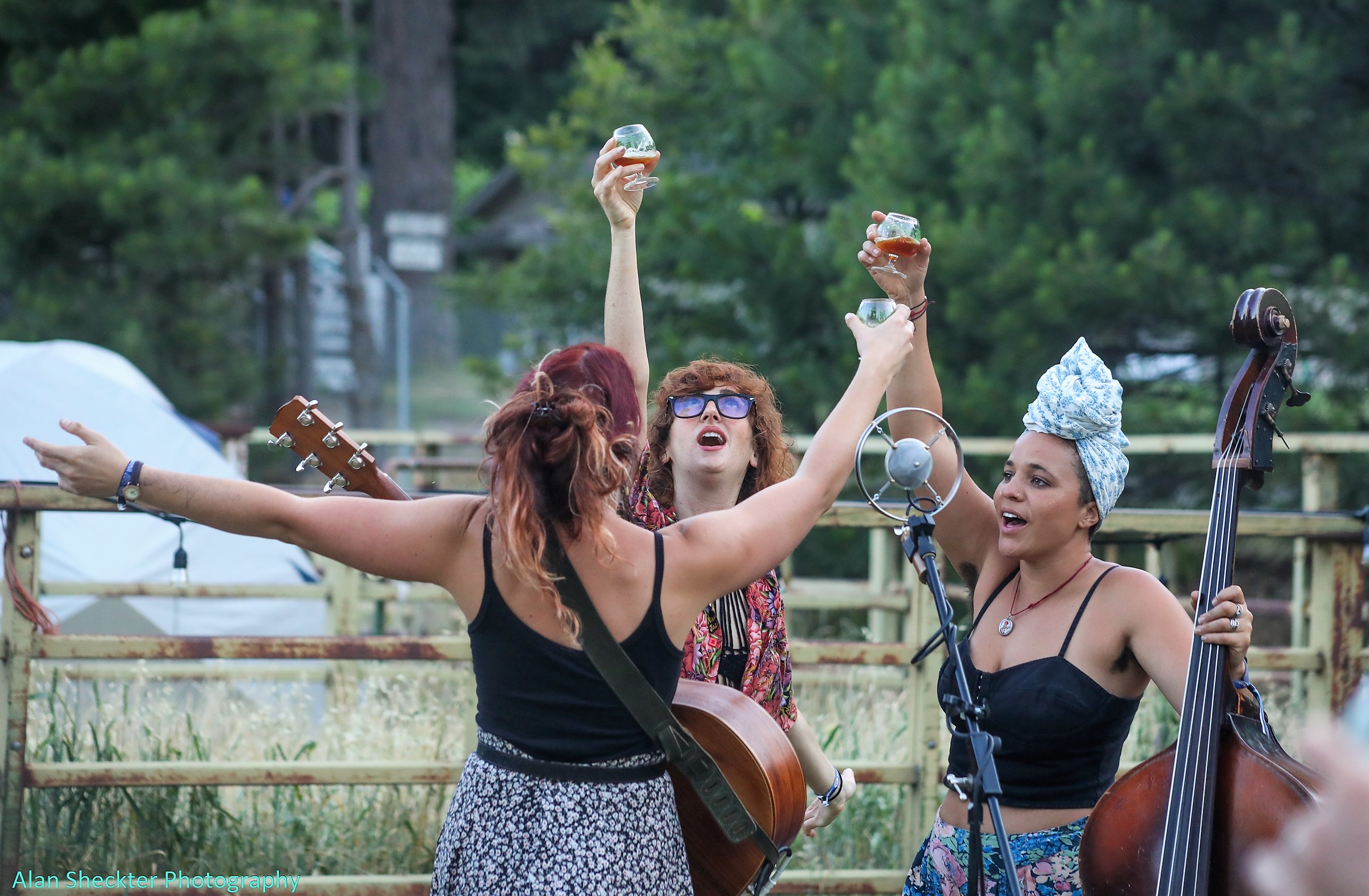 The wide acreage of campgrounds, at which musical performances could be piped in courtesy of Grizzly Radio broadcasts, were again host to lots of colorful home sites, some minimalist, some decorated and stocked to the highest degree. High Sierra also hosted a Shabbat tent, a giant community "Magic Foam" tub, and Family Village for all things kids-related, and several social justice information tables. Food, artisan booths, and a wide selection of craft beers were plentiful along the outdoor food court, the lawn, and in a ring around the main stage's meadow.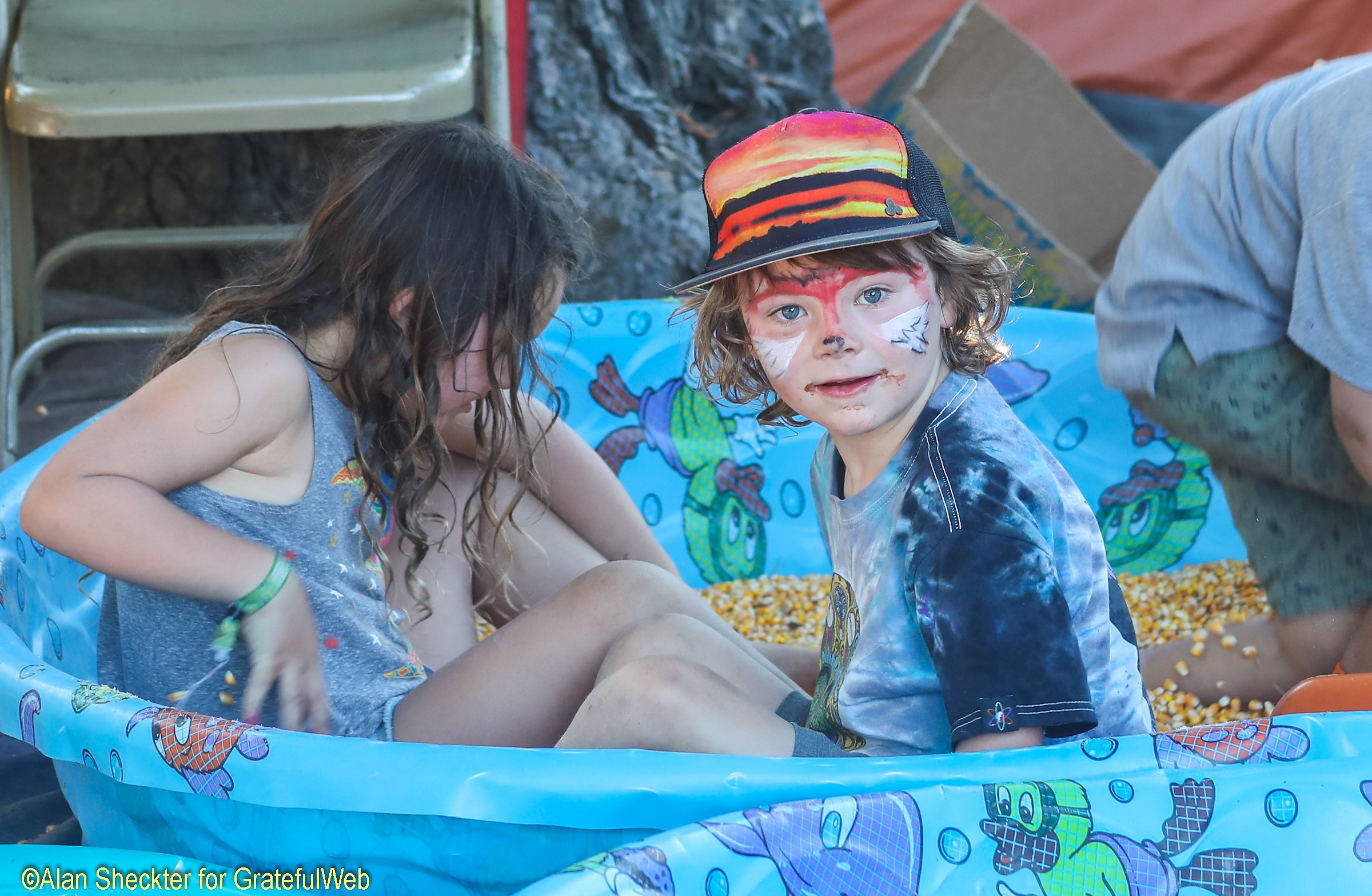 Grateful Web took in the action on Friday and big chunks of Saturday and Sunday, represented below in photos: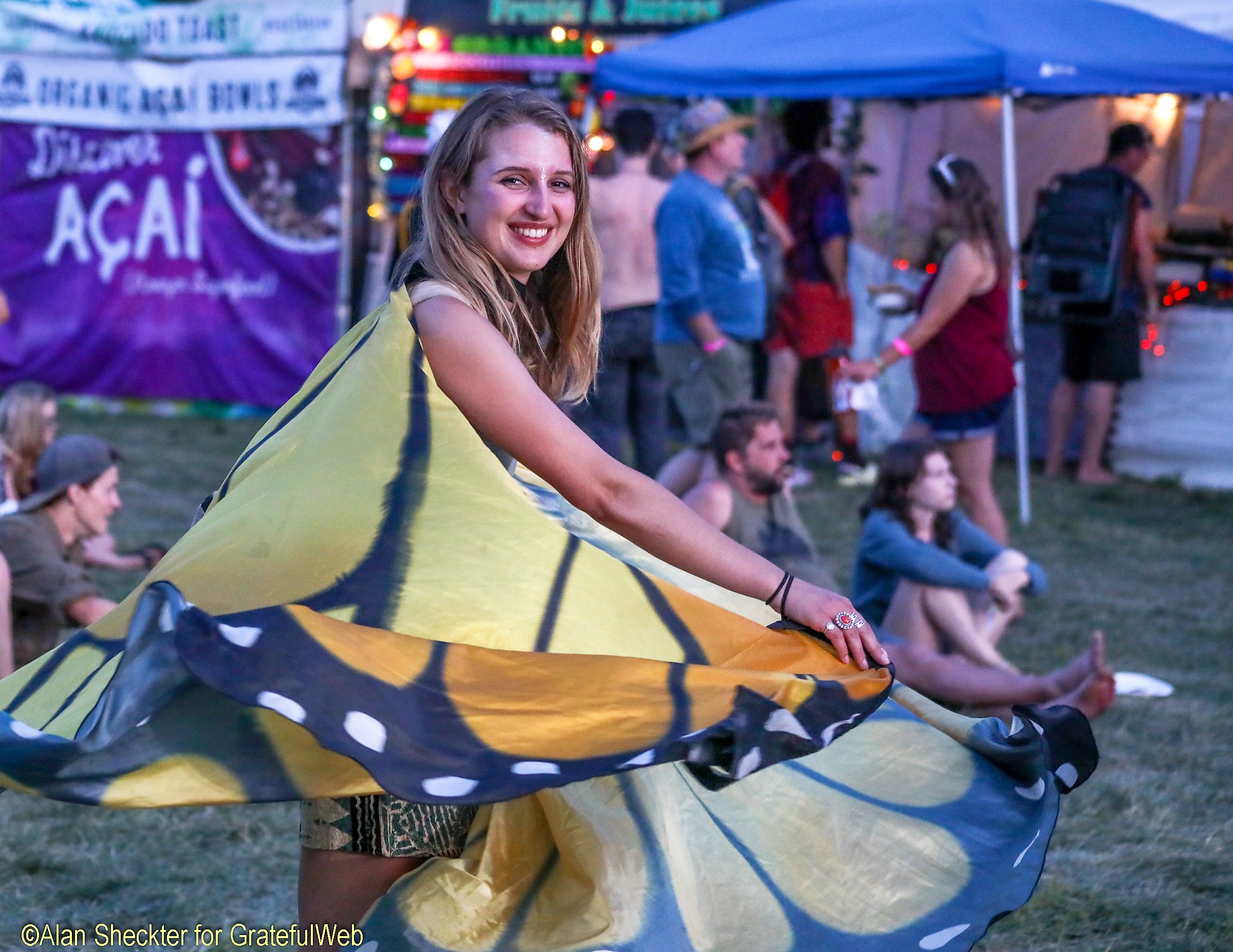 Led by Chad Stokes Saturday night headliner Dispatch, one of the most successful indie bands ever, and who are also known for their humanitarian advocacy, made an indelible rocking impression. A band shout-out to bass player Pete Francis and in general to reduce stigma regarding depression and other mental health difficulties segued into a pleasing acoustic version of "Uncle John's Band."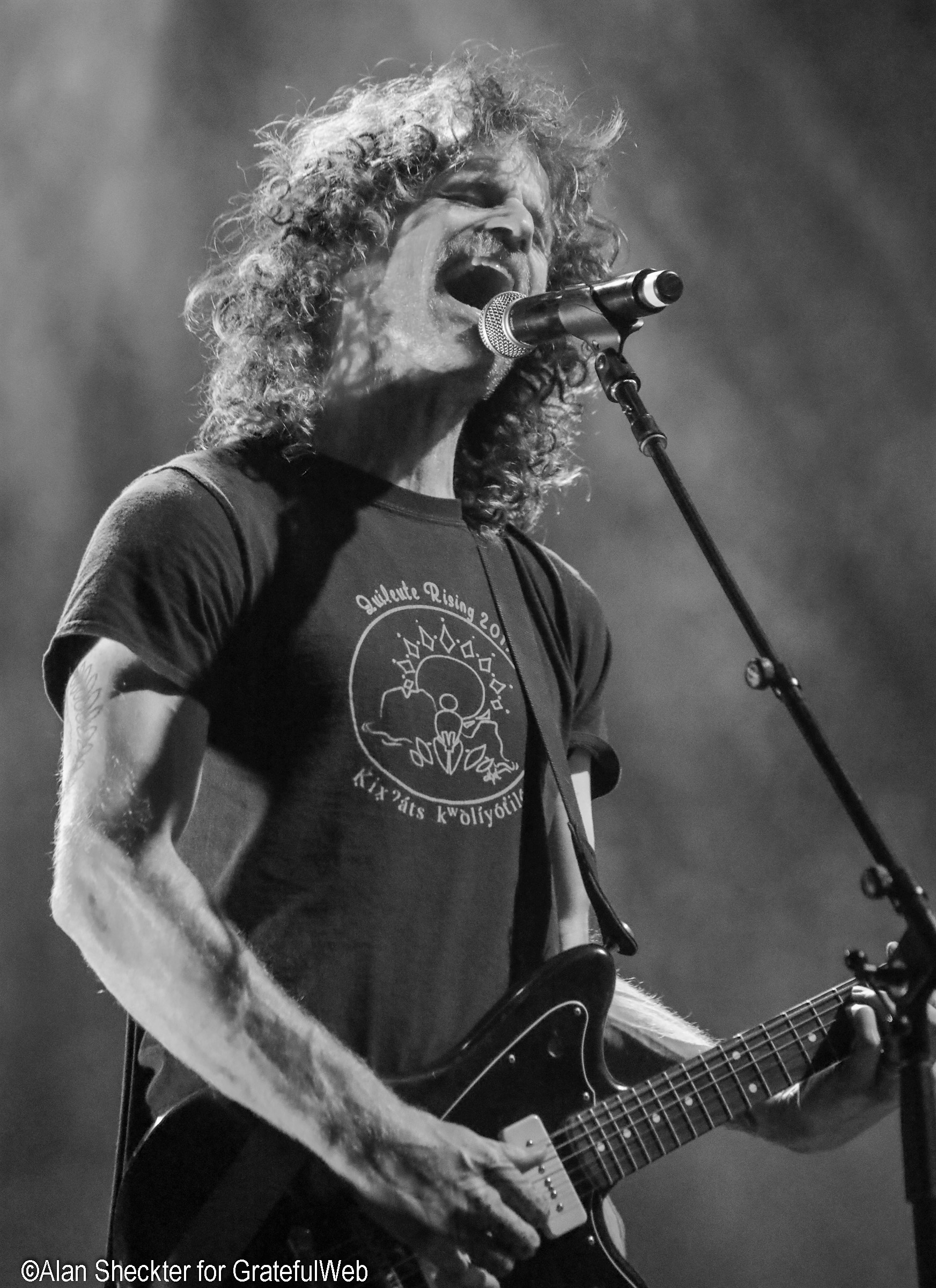 Flamboyant vocalist Paul Janeway on Friday led the large Alabama-based St. Paul & the Broken Bones ensemble in an emotional, horn-enhanced rock 'n' soul throwback session on the Grandstand Stage.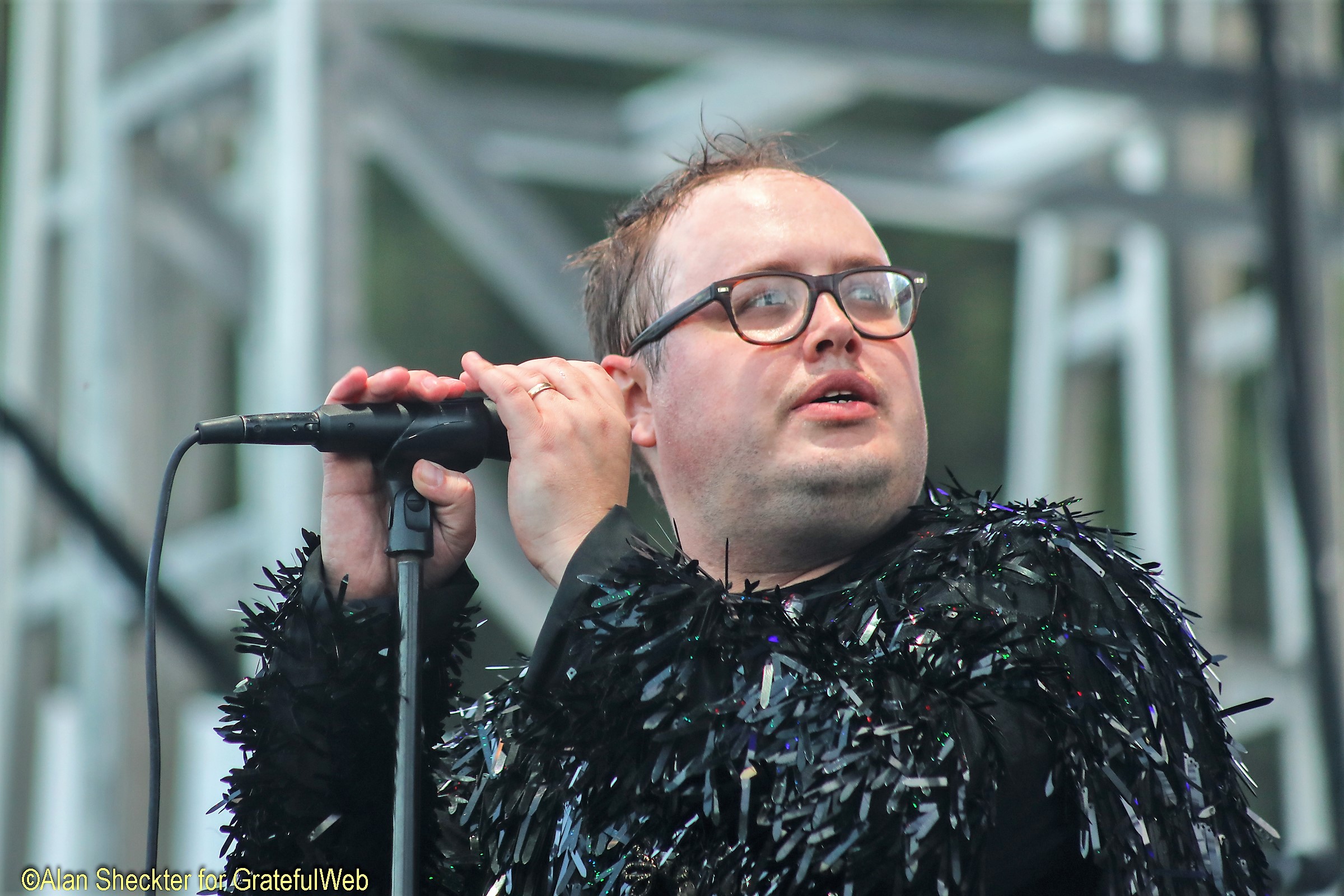 The dynamic Rainbow Girls – Erin Chapin, Vanessa May, and Caitlin Gowdy – sang and strummed from their hearts, with plenty of humor mixed in, during several appearances over the weekend.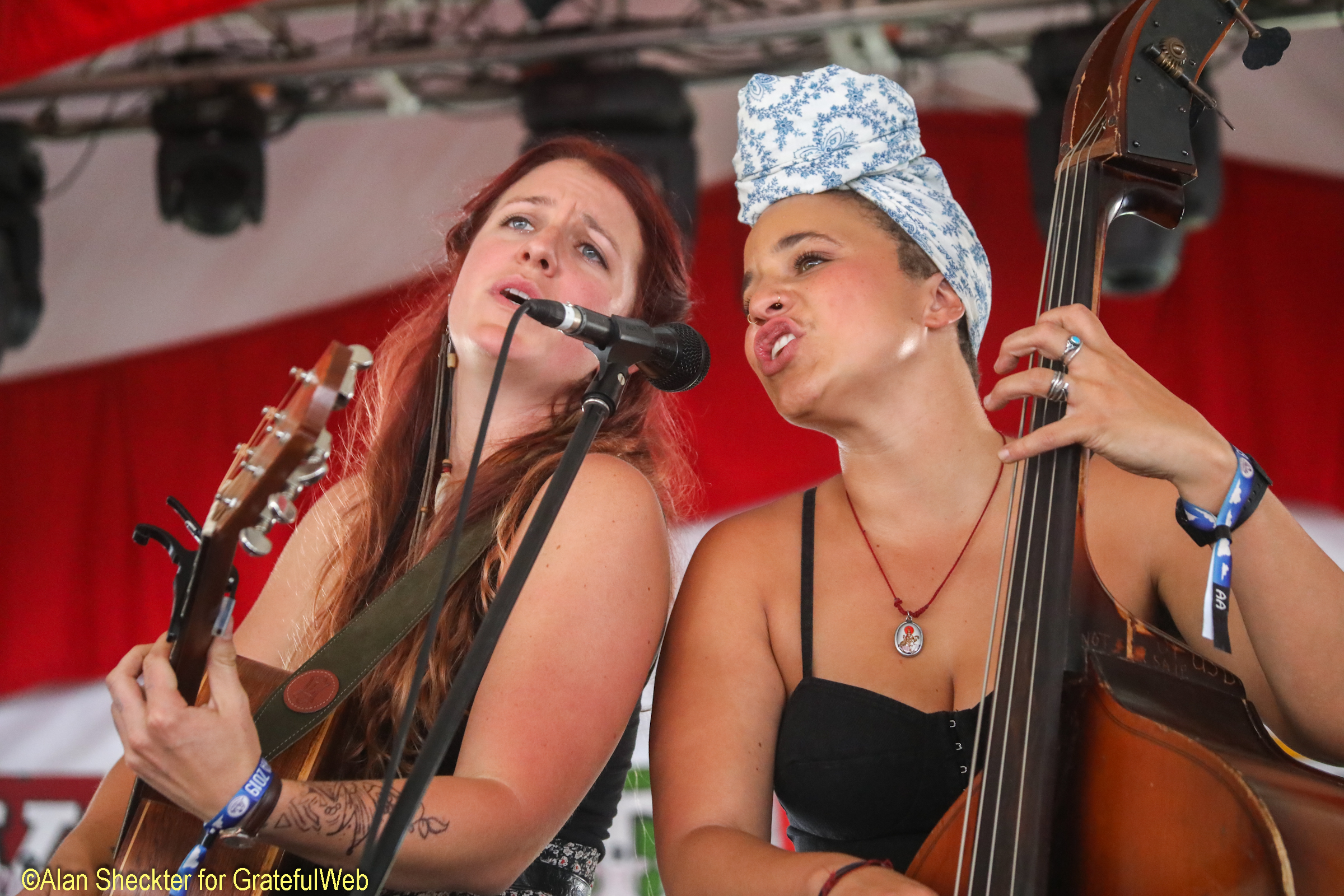 Dishing out some of the most unusual instrumental sounds, from a trio of baritone saxophone, trumpet, and drums, New York-based Too Many Zooz frontman Leo Pellegrino led the buskers-turned-stars in a couple of High Sierra performances. The band gained plenty of notoriety by backing Beyoncé and The Dixie Chicks at the Country Music Awards in 2016.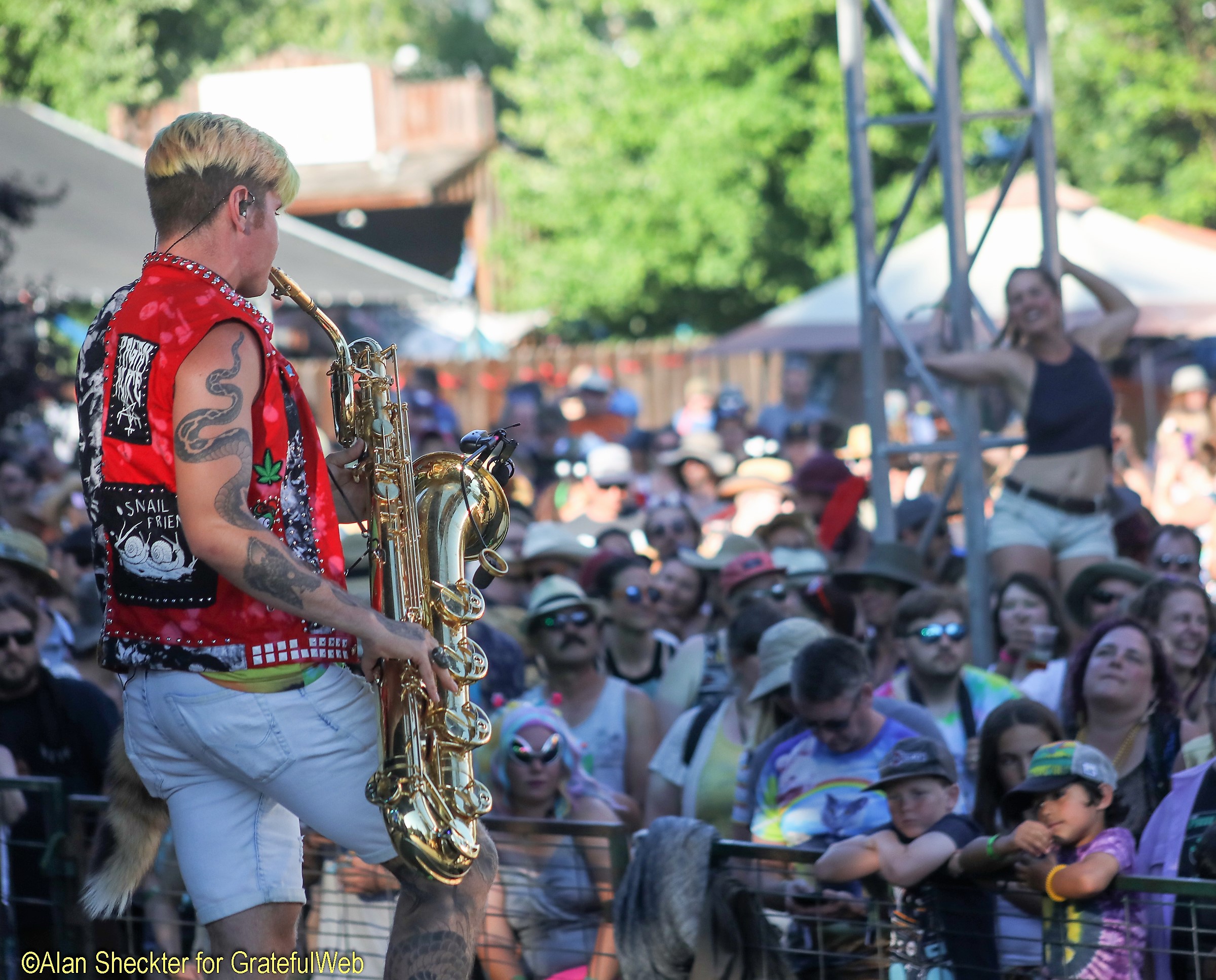 Jennifer Hartswick performed several times over the weekend, with Trey Anastasio band team member Natalie Cressman at her side. When she wasn't playing trumpet,  Hartswick unleashed her bawdy vocal talents on such big numbers as Chaka Khan's "Ain't Nobody."
Alt-country, roots, and Americana music singer/songwriter Cris Jacobs, pictured below during his band's set on Friday at the Big Meadow Stage, also appeared several times over the weekend, including a raucous Creedence Clearwater Revival tribute set with his band earlier in the afternoon.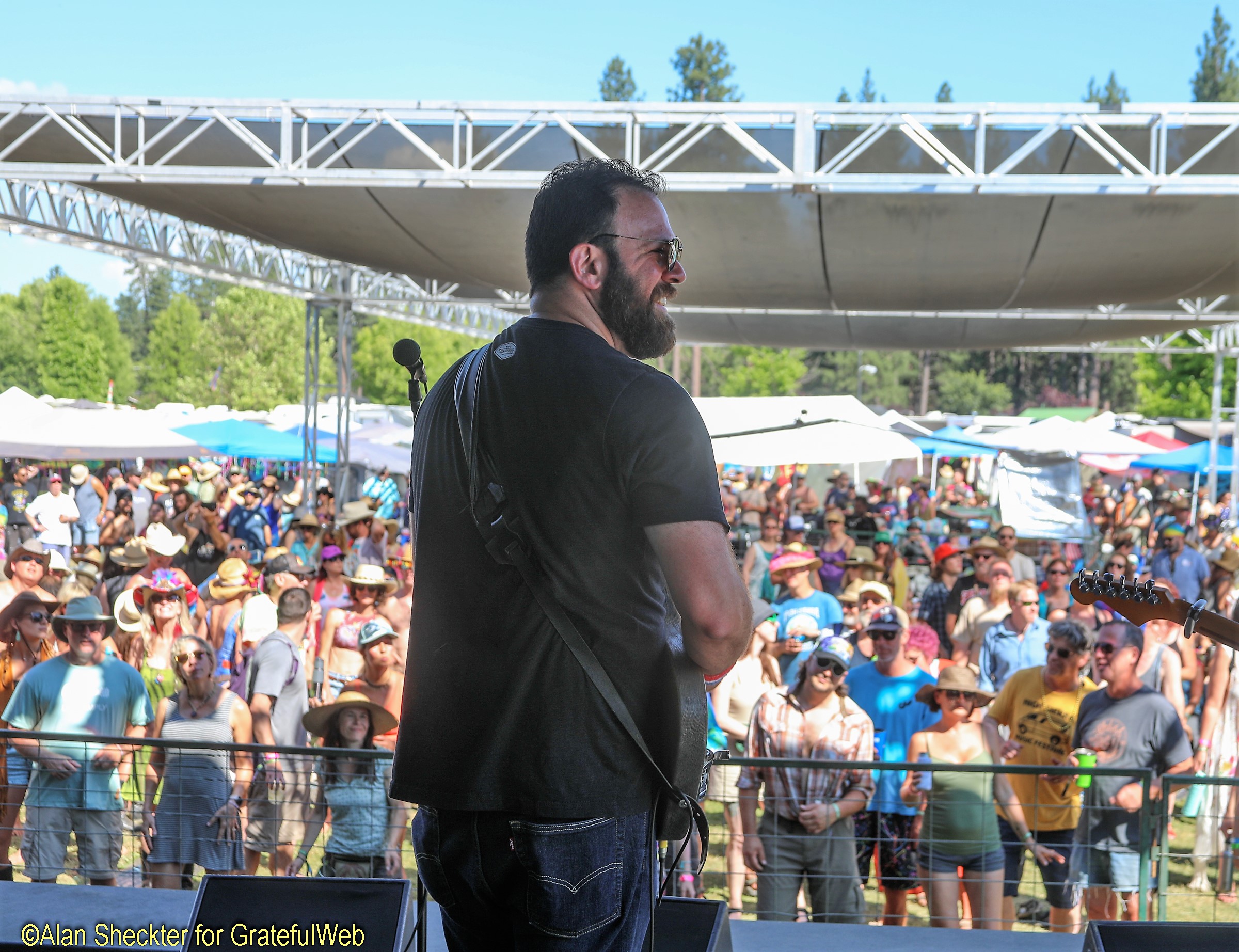 Los Angeles-based Dawes performed a fine set of unpretentious mid-tempo-rock on the Grandstand Stage early Friday evening.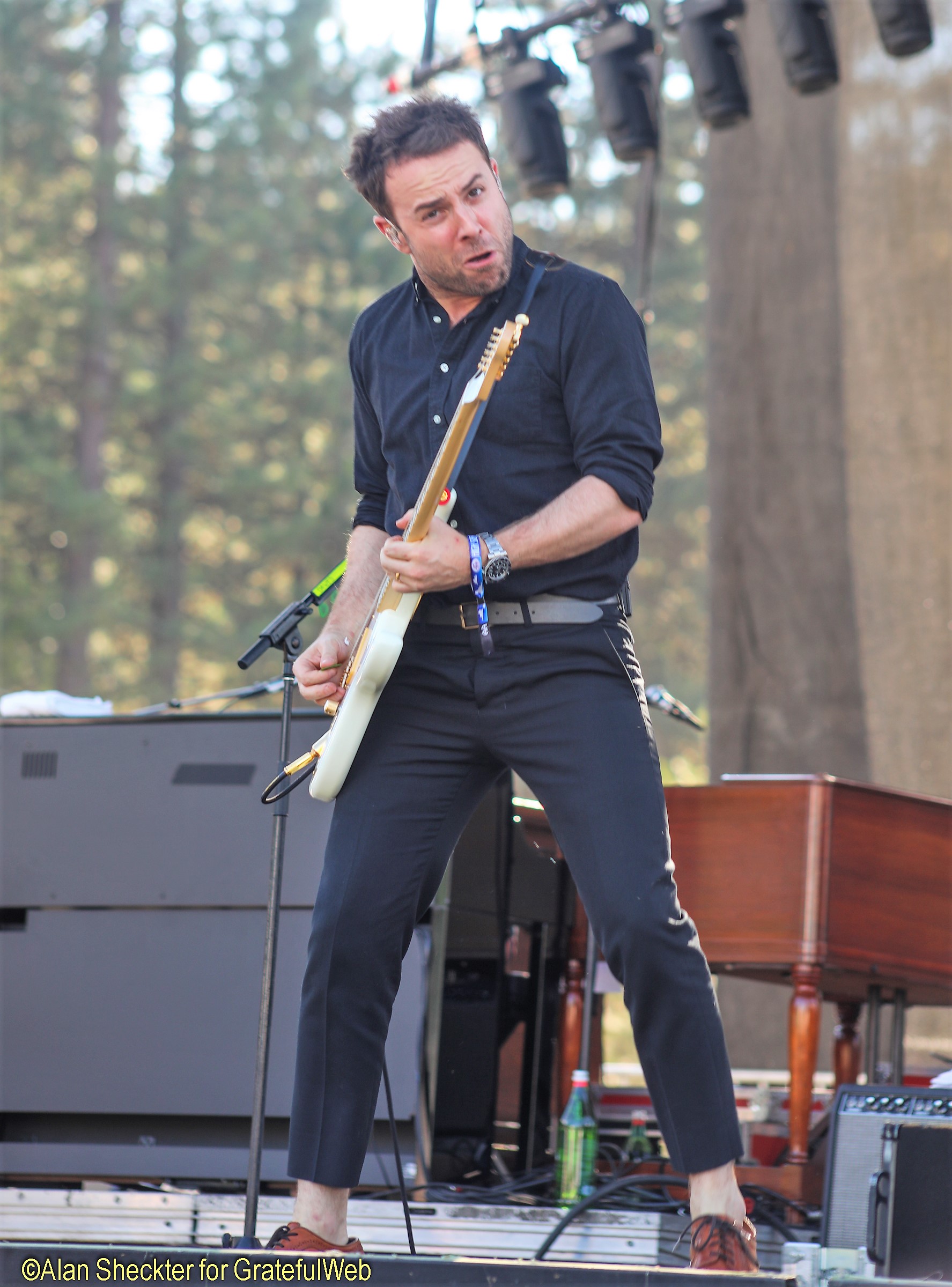 Eddie Roberts fronted British funk/soul/jazz outfit New Mastersounds as they delivered a clever, classy, and upbeat set at the Grandstand Stage on Friday.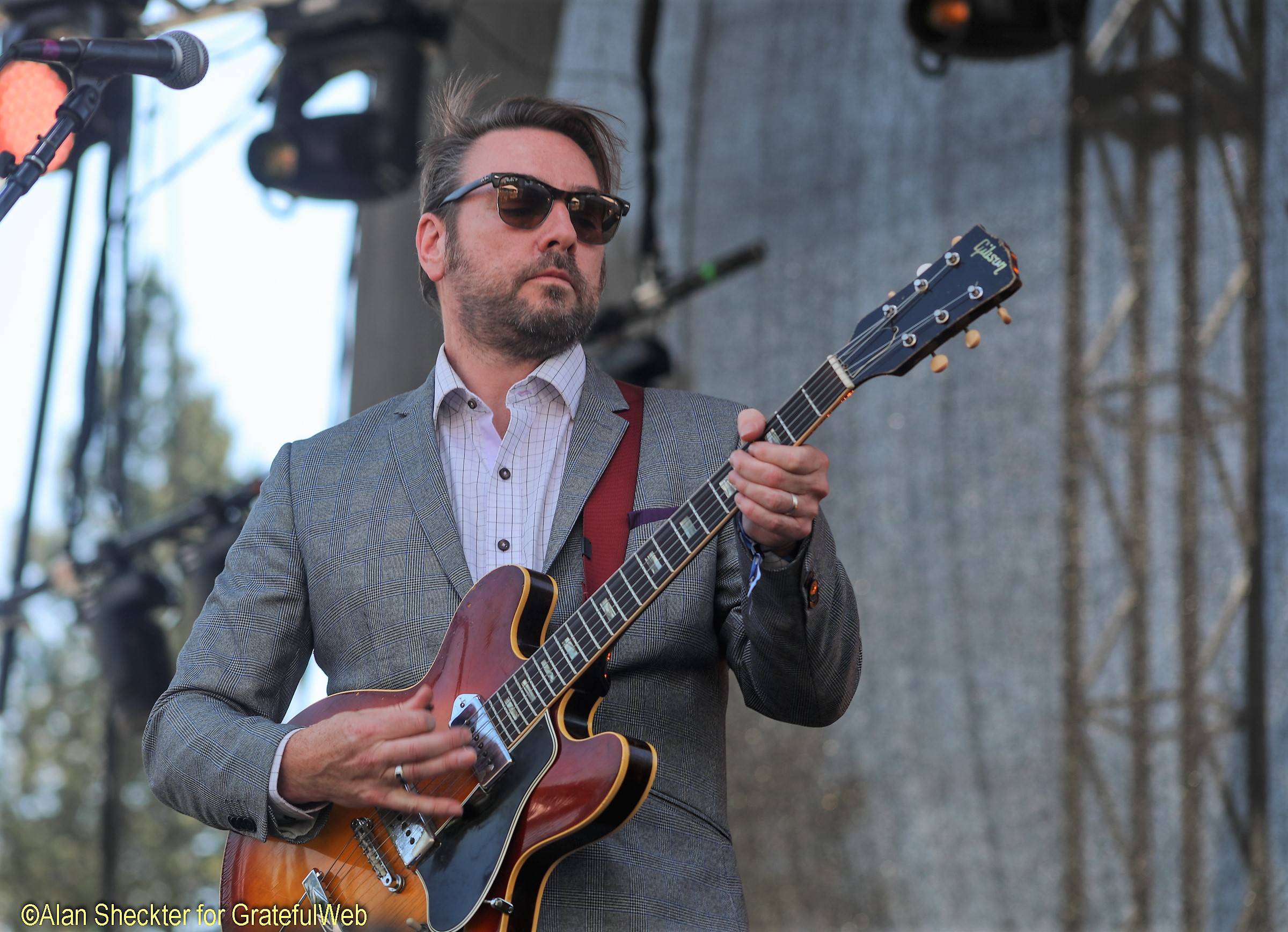 Star Kitchen, a new funk-soul outfit featuring bassist Marc Brownstein of the Disco Biscuits as well as bandmates from the Eric Krasno Band, Matisyahu, and John Legend, rocked the Big Meadow Stage on Friday.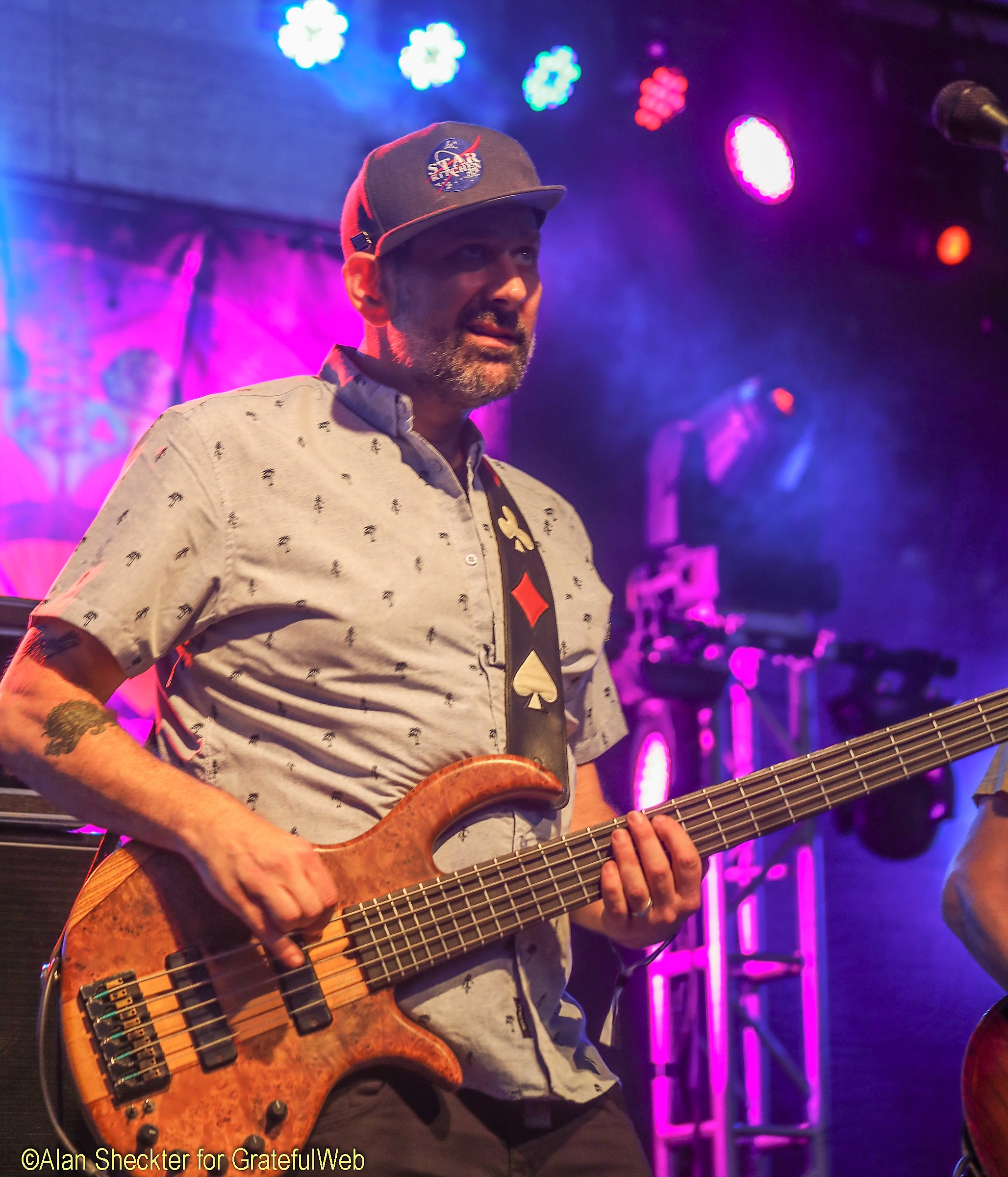 Soul, funk, jazz, and gospel ensemble The Nth Power, along with guest horns, delivered a bold, reverential New Orleans-flavored tribute to Marvin Gaye late on Friday.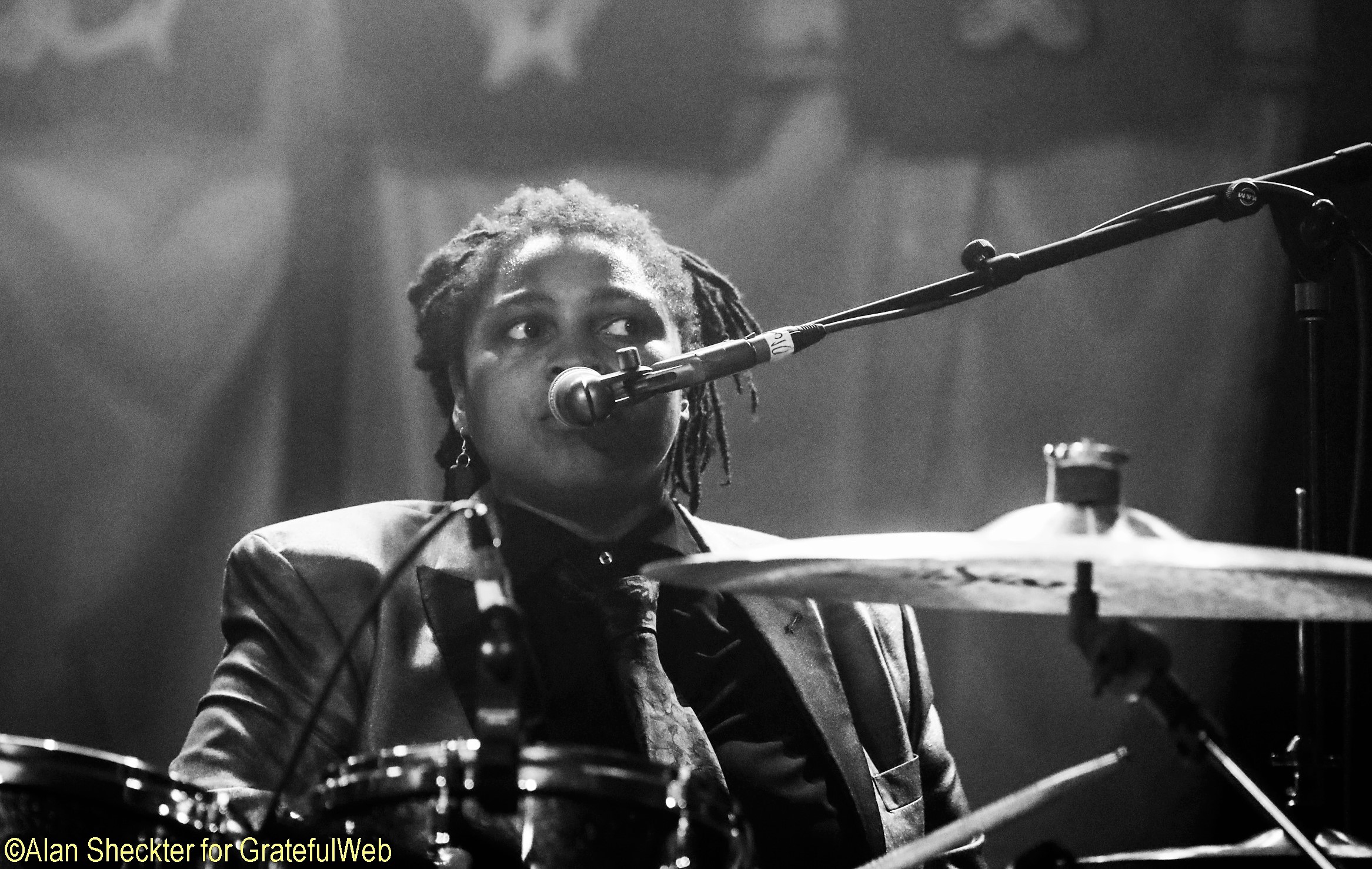 Friday's midnight Troubadour session, always an intimate event with musicians on folding chairs trading off songs one by one to a small audience, included Reid Genauer, and Cris Jacobs, as well as Lebo and Zach Gill from ALO.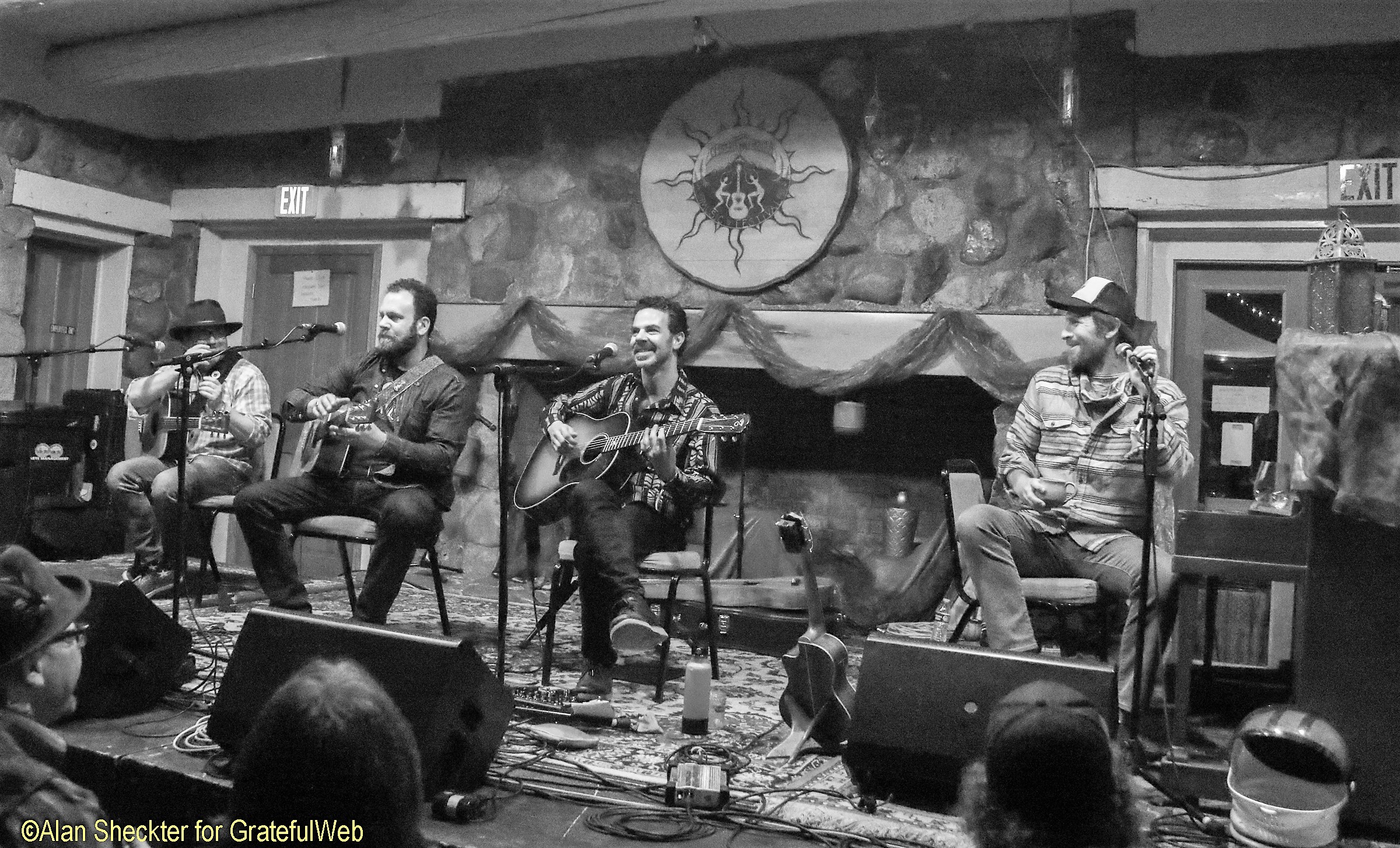 Out on their Wax On, Wax Off Tour, Umphrey's McGee, one of the preeminent jam-rock bands in the land, immersed the Grandstand stage in spontaneous psychedelic improvisations.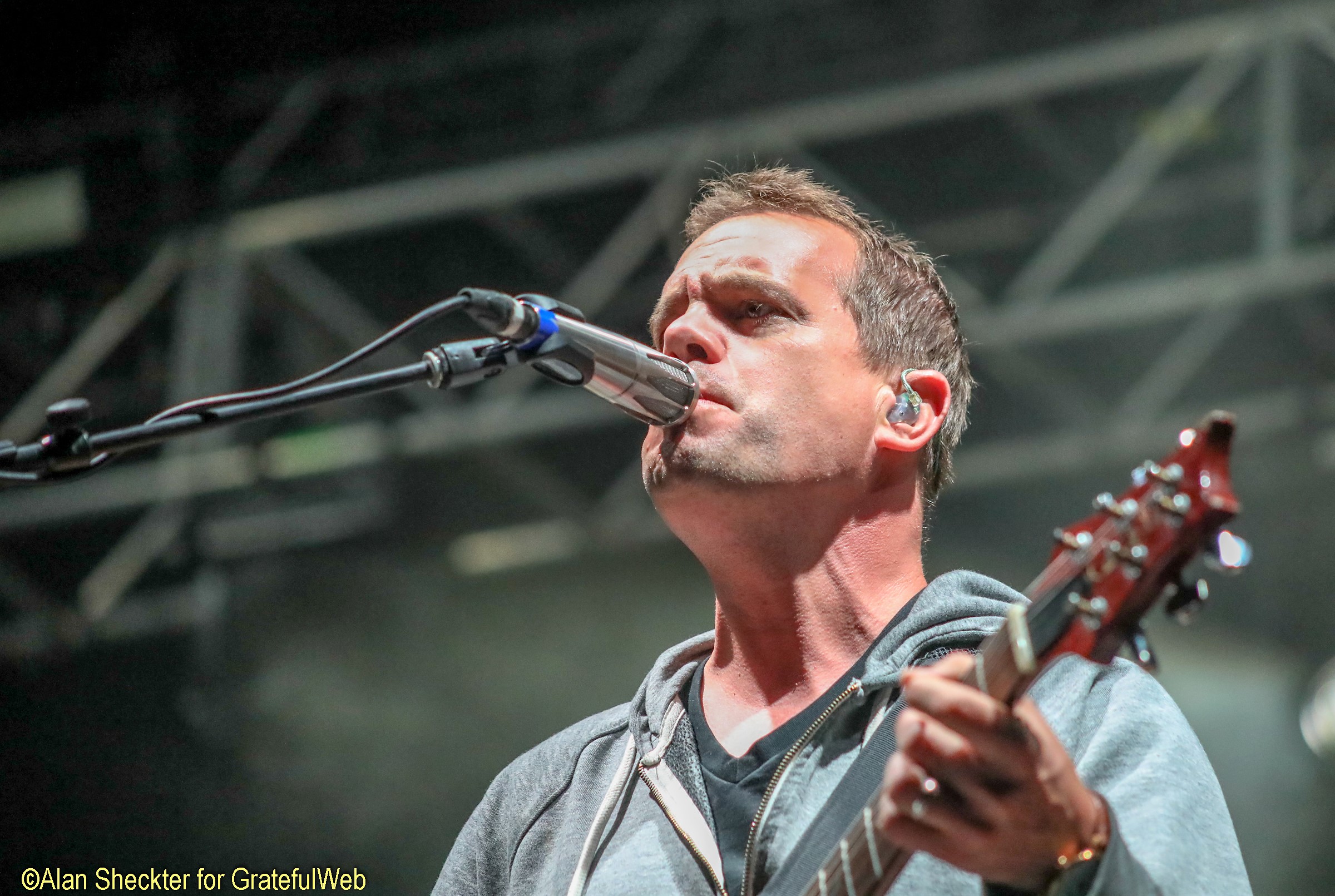 Jim James, he of My Morning Jacket fame, and his band (and members of Amo Amo) dazzled onlookers during their Grandstand Stage performance on Saturday night with soaring emotional vocals over compelling acoustic guitar passages.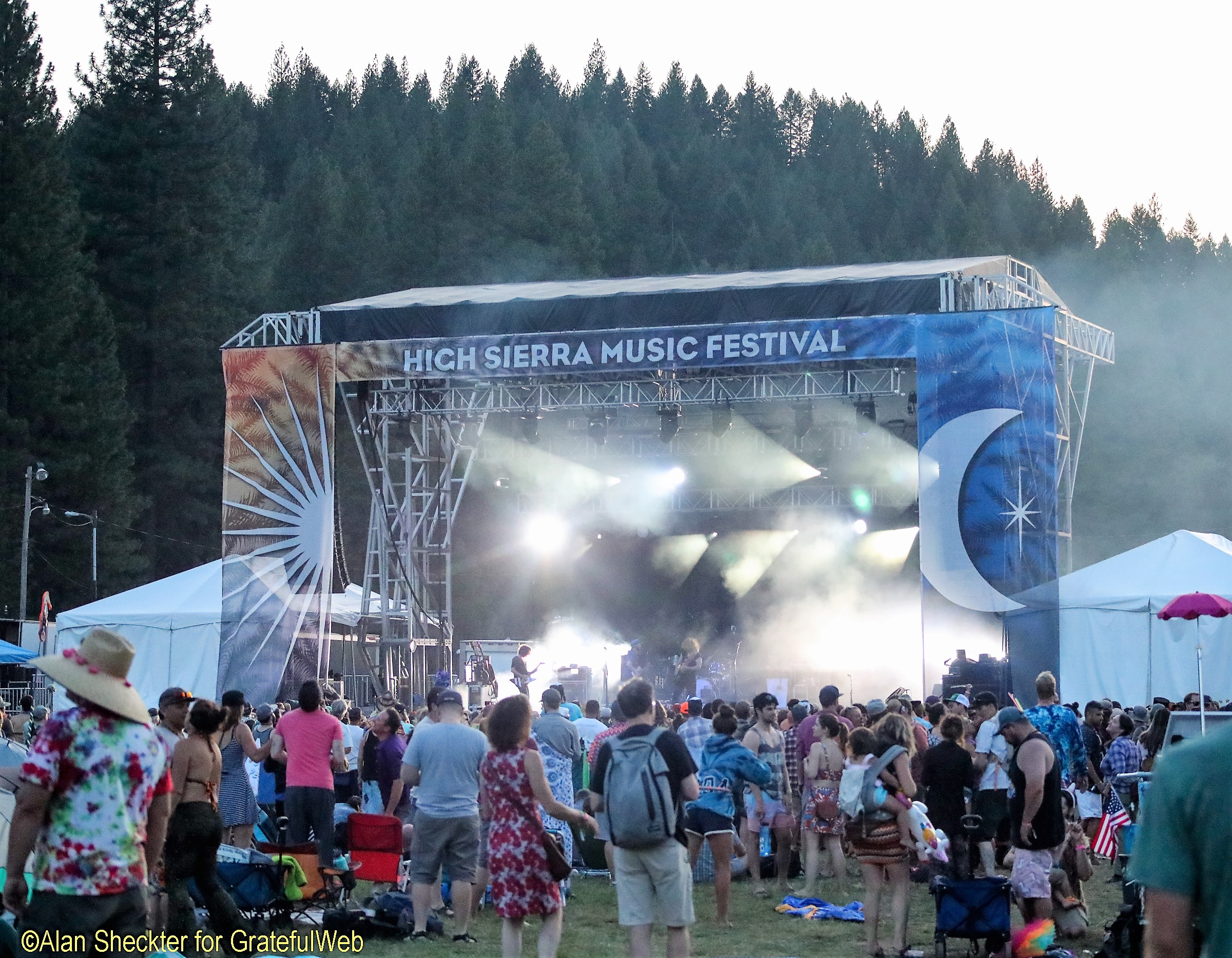 In ultimate ALO form, and in the midst of a psychedelic-tinged environment that stretched from the colorful audience to the stage, the jammy, jazzy, funky, poppy, electronica four-piece displayed its lively catalog of distinction in the most excellent of venues – after midnight on the Vaudeville Stage, with guests that included John Clark (Tea Leaf Green) and Maxwell Friedman.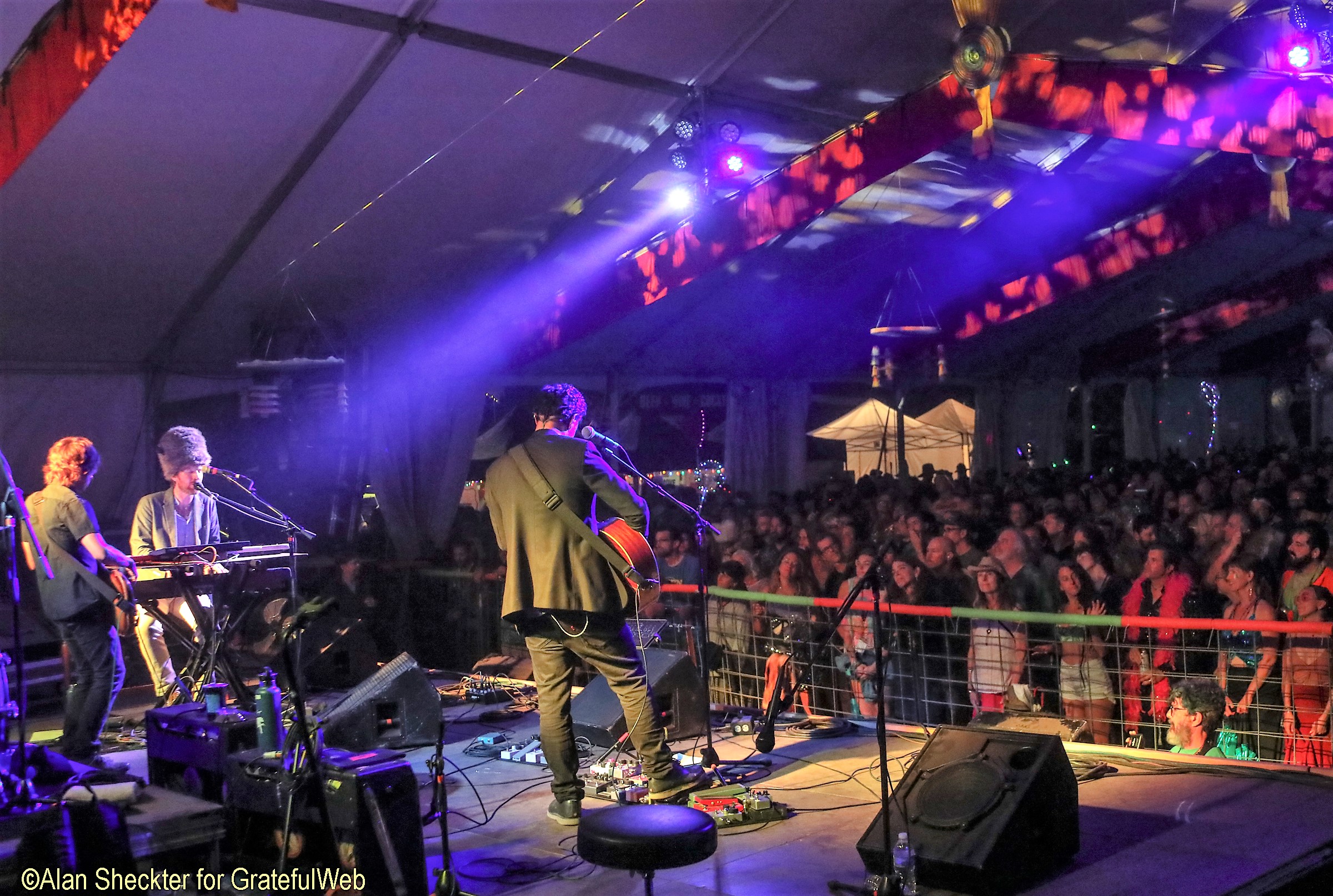 Led by quick-strumming mandolinist/vocalist Ronnie McCoury and with banjo player Rob McCoury in the mix, the traditional bluegrass-pedigreed and Nashville-based Travelin' McCourys, who won the 2019 Grammy for Best Bluegrass Album, kept it simultaneously old-school and innovative on the Big Meadow Stage on Saturday night.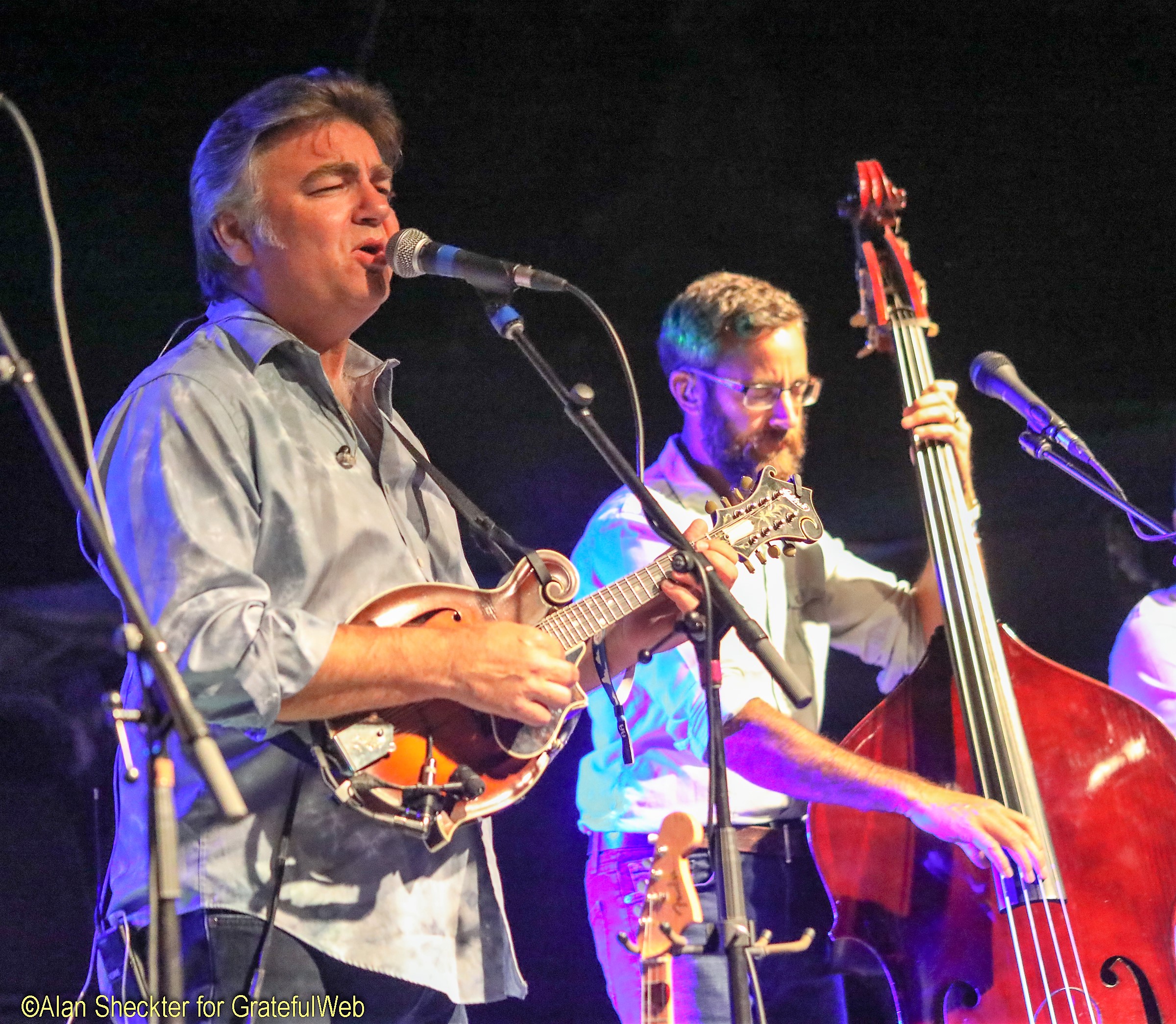 Sliding a bit east from their Bay Area homesteads, and led by Elliott Peck and Grahame Lesh, Midnight North played a couple of sets, including a proper rock-out on the Vaudeville Stage on Saturday night.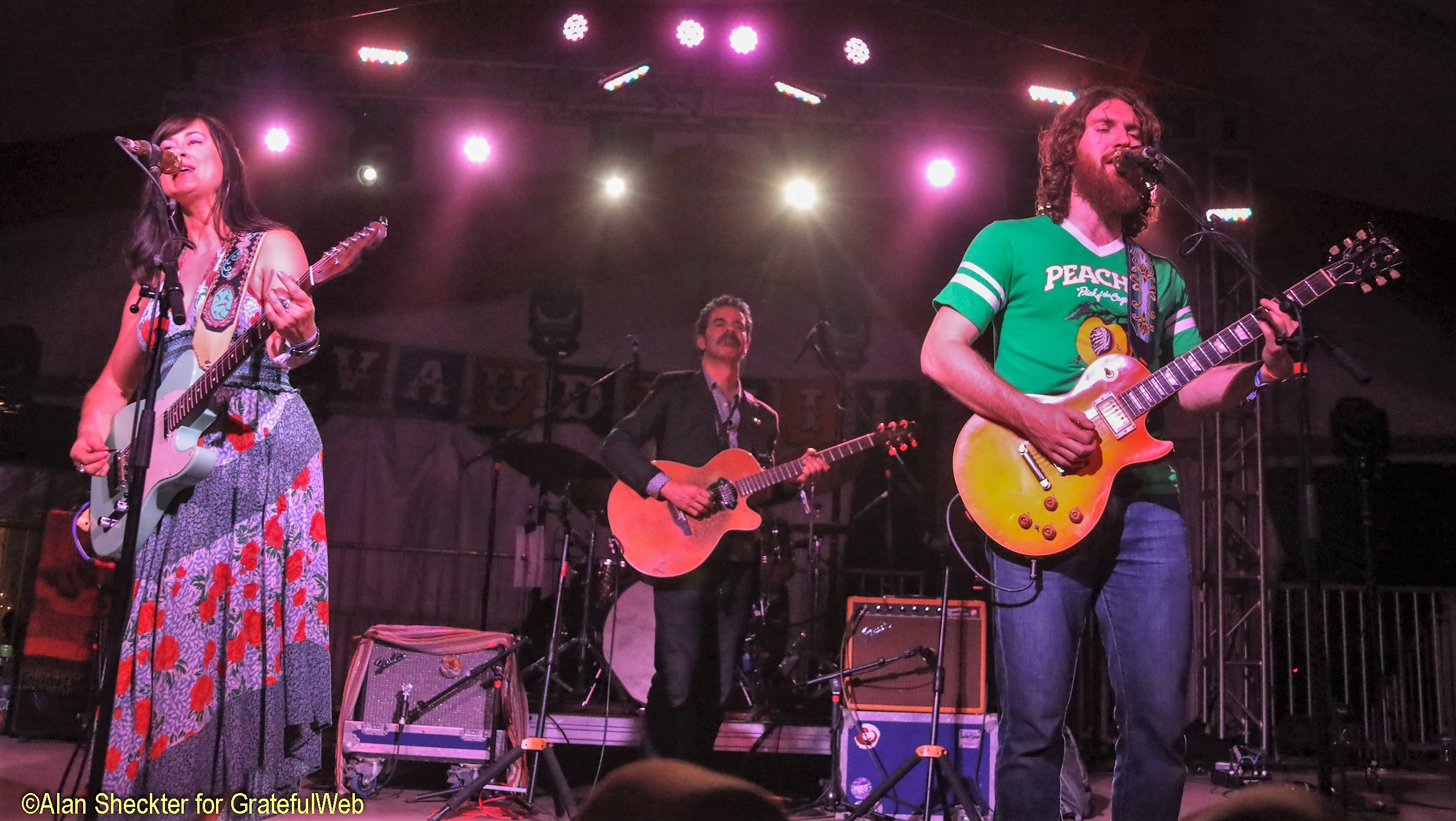 With one foot firmly planted in traditional bluegrass and the other taking newgrass jamming to innovative places, Montana's Lil' Smokies dished out a mighty set on the Big Meadow Stage on Saturday night.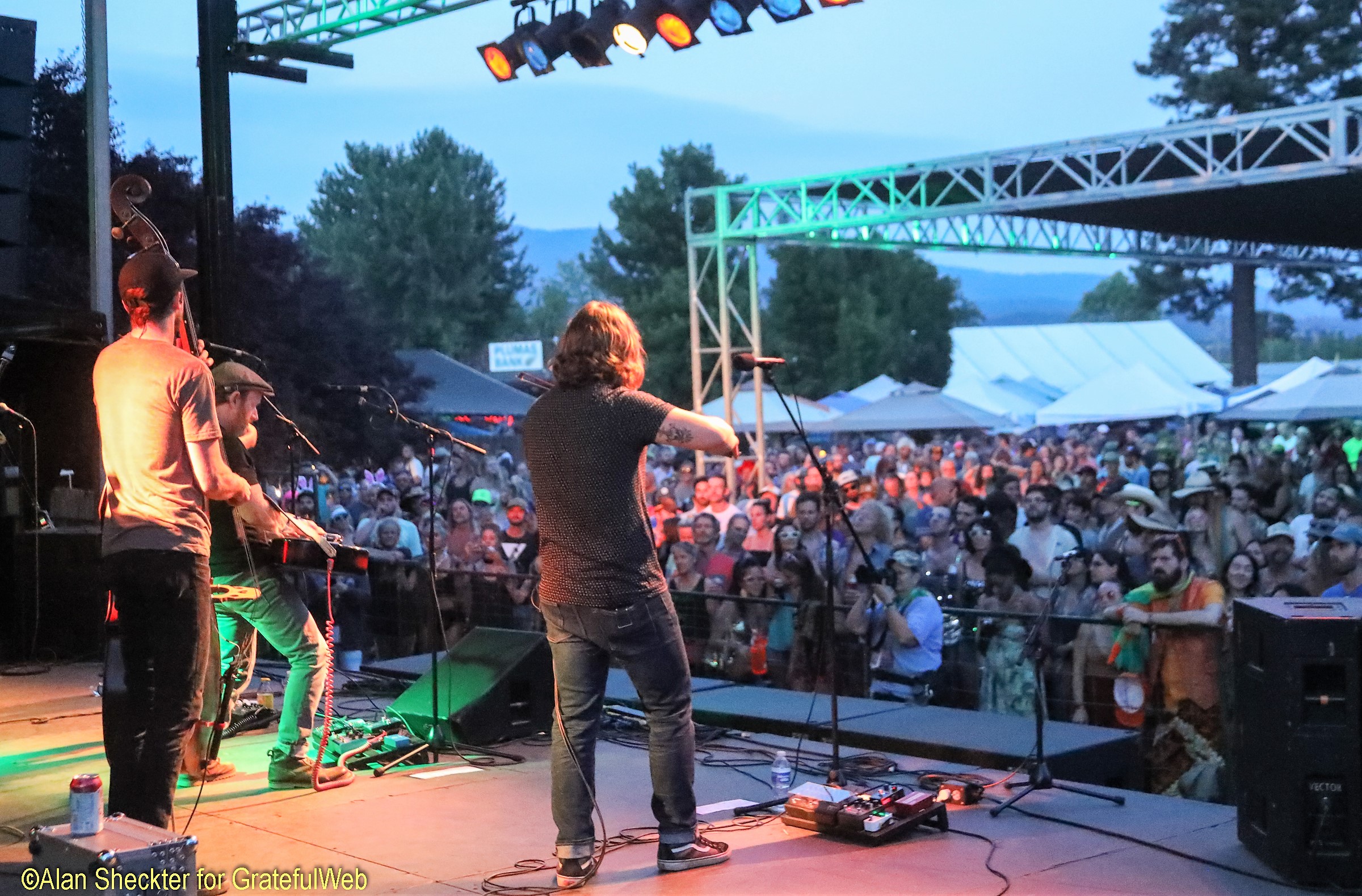 Former Further and Dark Star Orchestra lead guitarist/vocalist John Kadlecik – along with Jay Lane, (drums), Reed Mathis (bass and vocals), and Todd Stoops (keyboards) – led his Fellowship of the Wing in an inspired set on the Vaudeville Stage on Saturday night.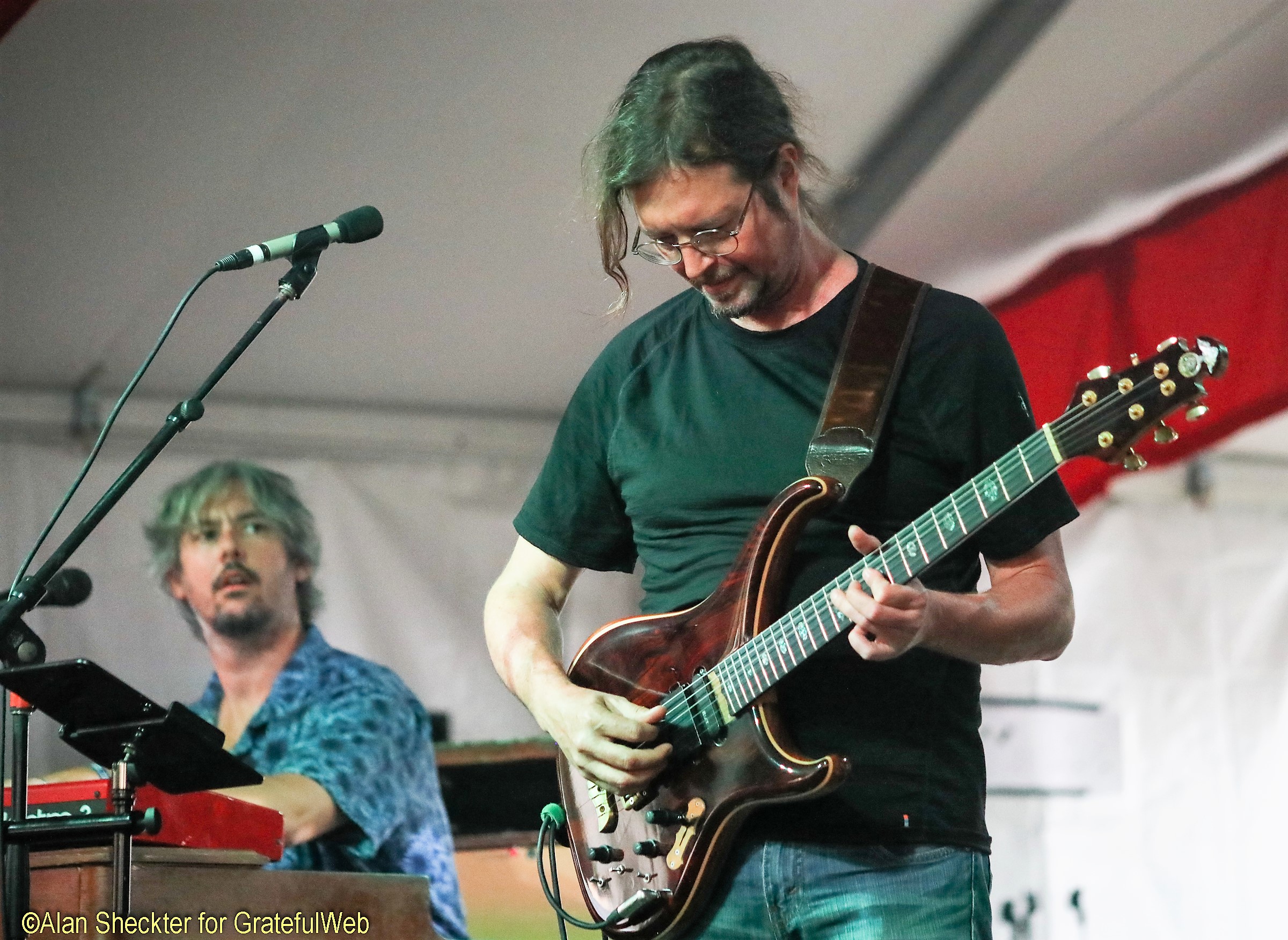 Saturday night's midnight Troubadour Session, inside the tiny Mineral Building, featured a round-robin of acoustic songs by Grahame Lesh, John Kadlecik, Elliott Peck, and Matt Reiger.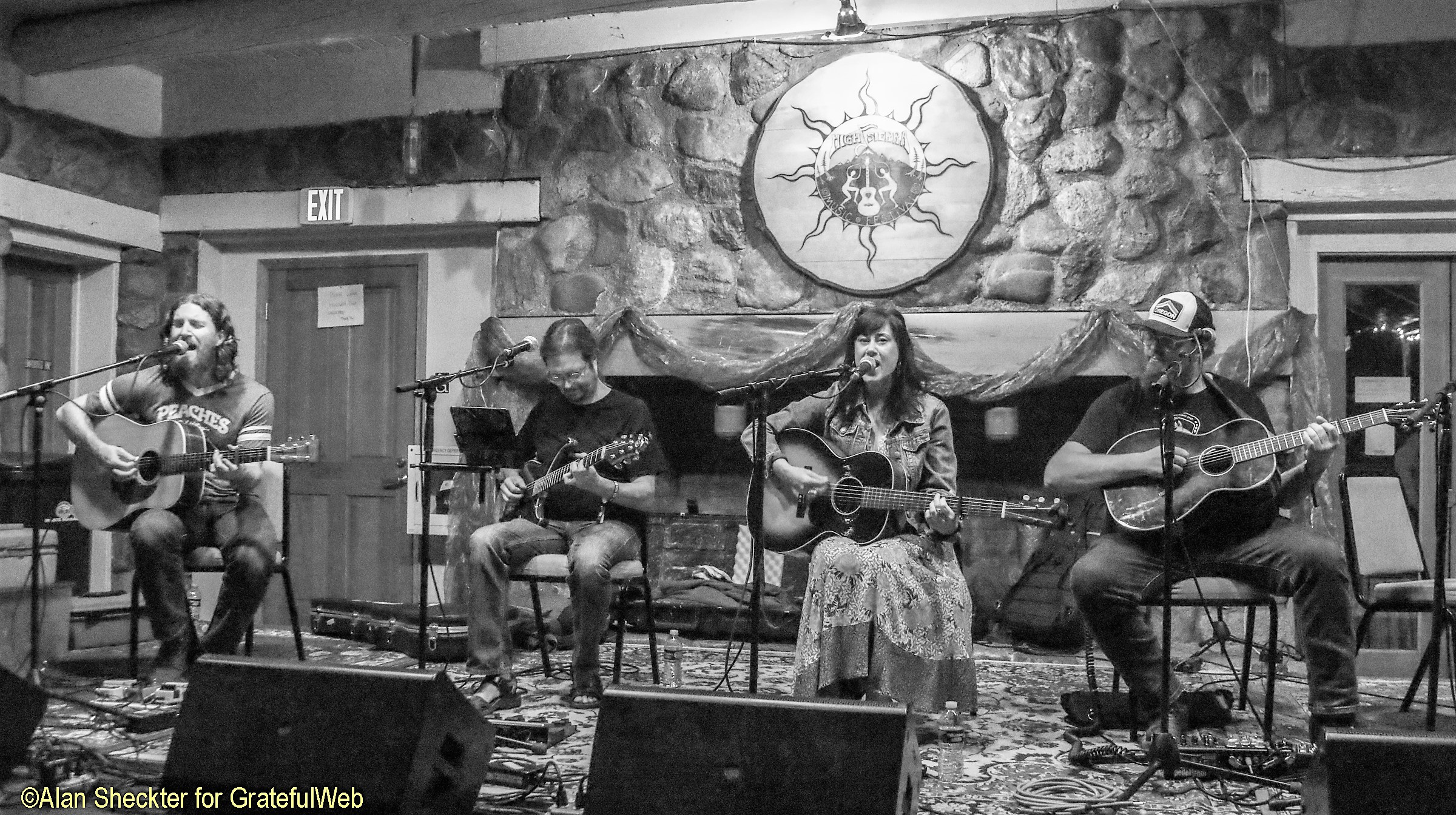 Led by band co-founder David Hinds, Steel Pulse dazzled at the Grandstand Stage on Sunday afternoon. With their typical inclusiveness and human unification advocacy, the British band, which has been a force in the reggae music scene for more than 40 years, delivered their musical messages to the crowd and seemingly, the world.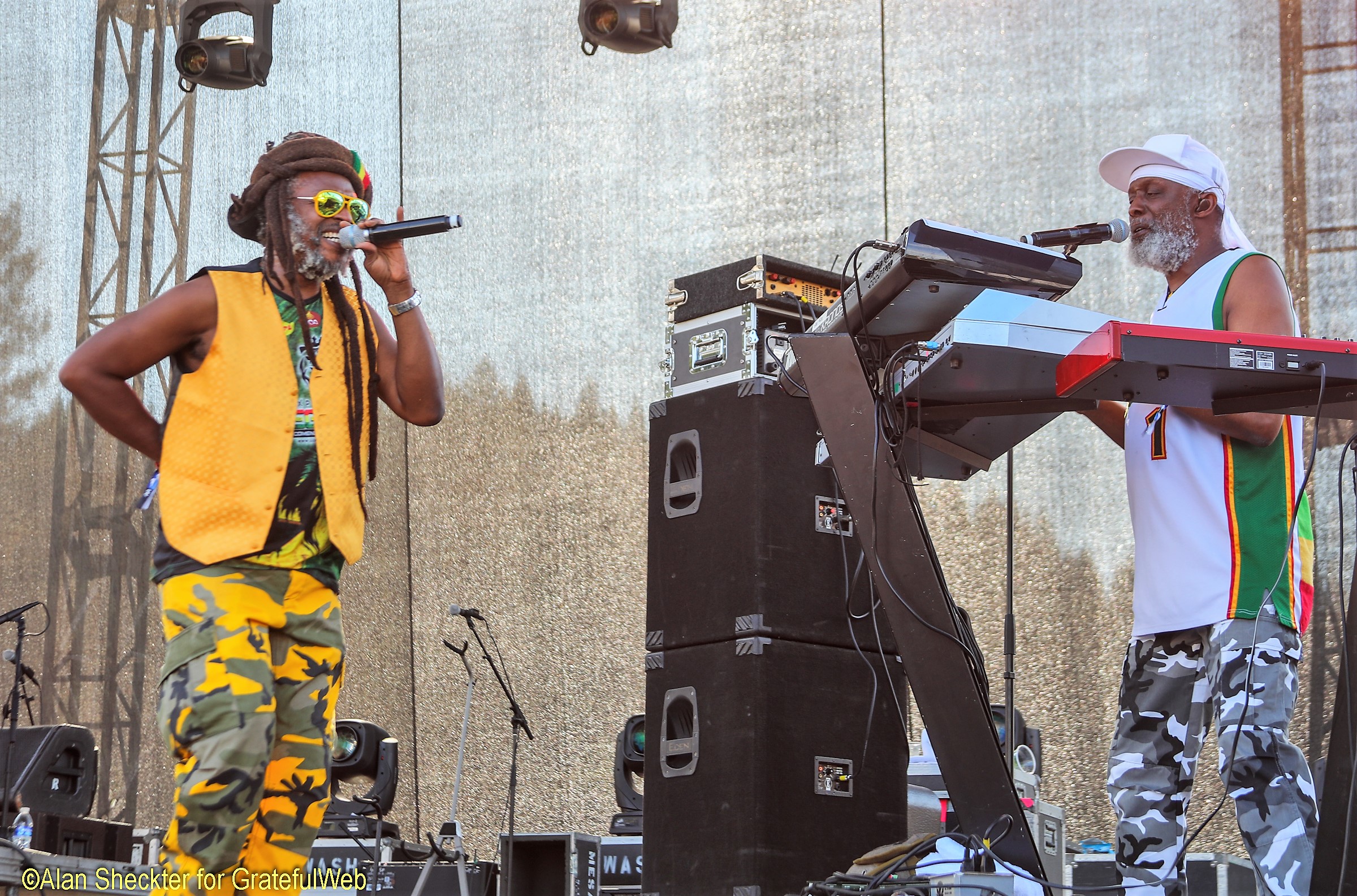 Heretofore unknown by many in attendance, New Orleans-based Cha Wa unique sounds and bold attire were one of the festival's big "new finds." As their website aptly states, "New Orleans brass band-meets-Mardi Gras Indian outfit Cha Wa radiates the fiery energy of the best features of the city's street culture."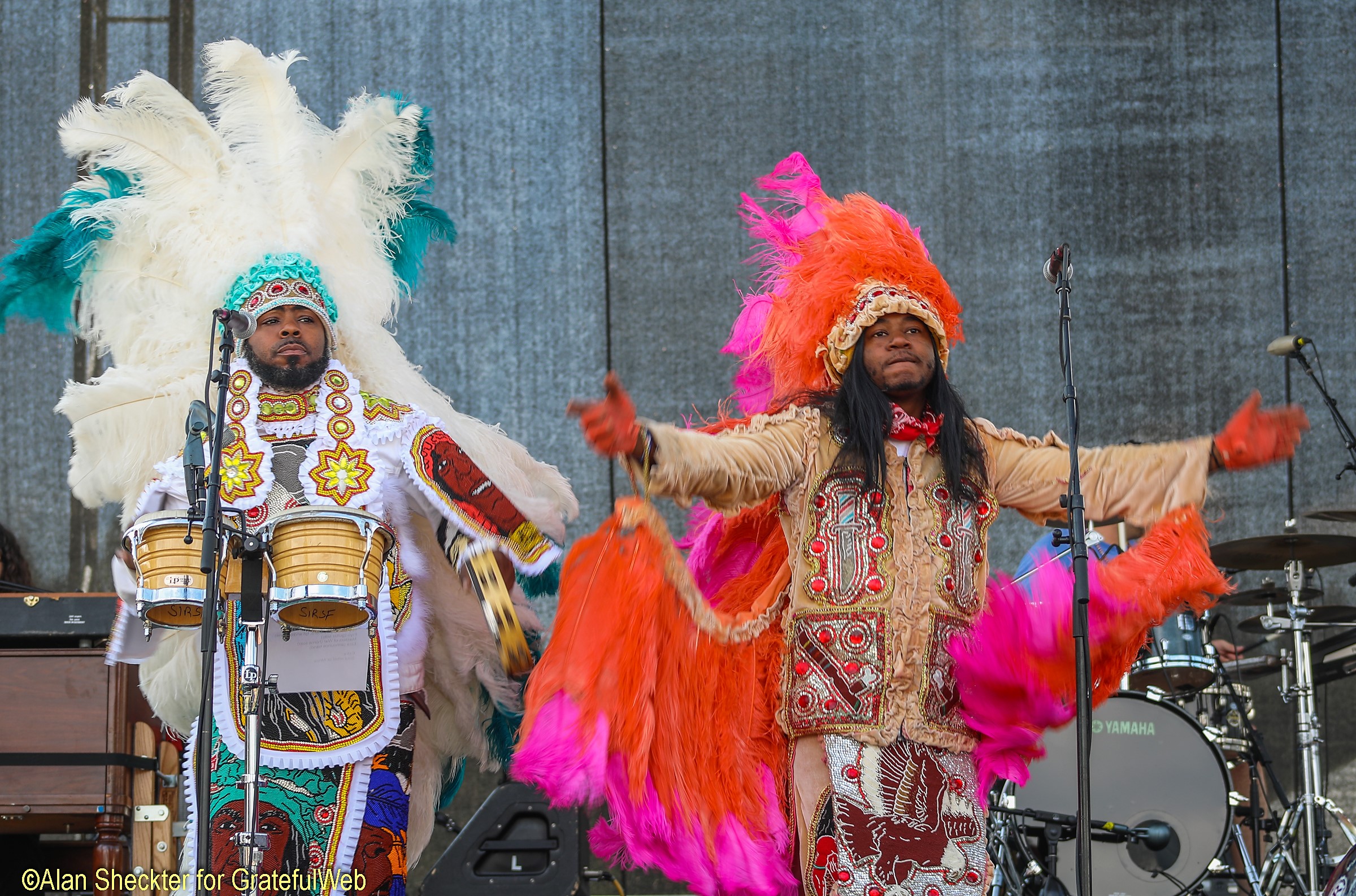 Leaning quite a bit on their recent album, "Garcia Songbook," Joe Craven and the Sometimers dished out a might fine set on Sunday afternoon that included "I Know You Rider," China Doll," "Franklin's Tower," and "Scarlet Begonias." During part of Craven's illustrious career, the multi-instrumentalist played/recorded with Jerry Garcia and David Grisman.

The eclectic folk-poppy Shook Twins – Laurie and Katelyn Shook and their band of five, as well as guests including John Craigie, The Rainbow Girls, and Marty O'Reilly, as well as their signature Golden Egg, weaved a whimsical and beautiful set of songs on the Big Meadow Stage on Sunday afternoon.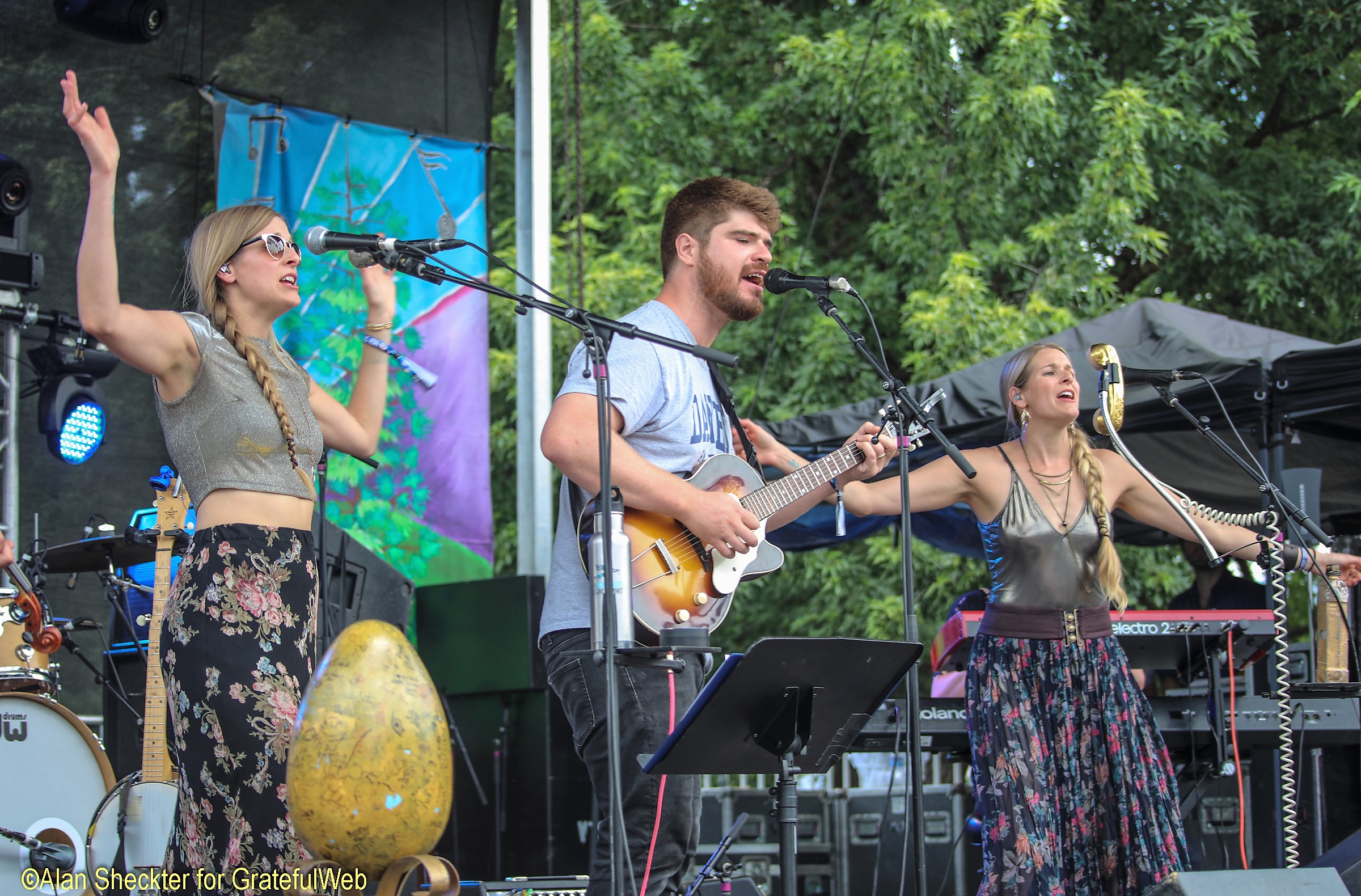 During a "Masters of Slide" playshop in High Sierra Music Hall on Sunday that featured several fine performances, ALO's Lebo, alongside New Monsoon's Bo Carper, played and talked about a rare, antique Weissenborn lap-slide guitar.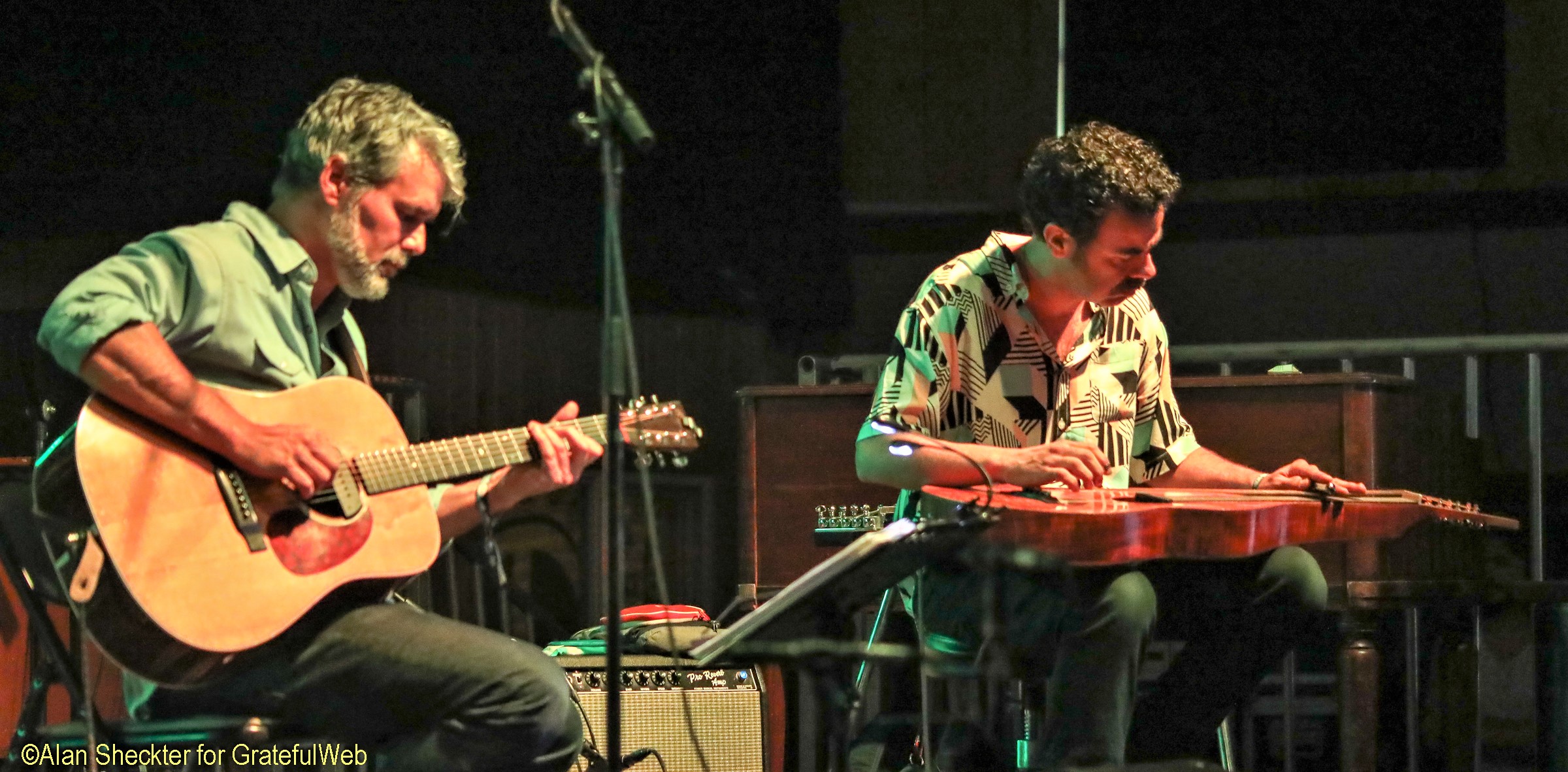 Luther Dickinson of the North Mississippi Allstars played with the all-female Sisters of the Strawberry Moon, in an impressive performance on Sunday at the Big Meadow Stage.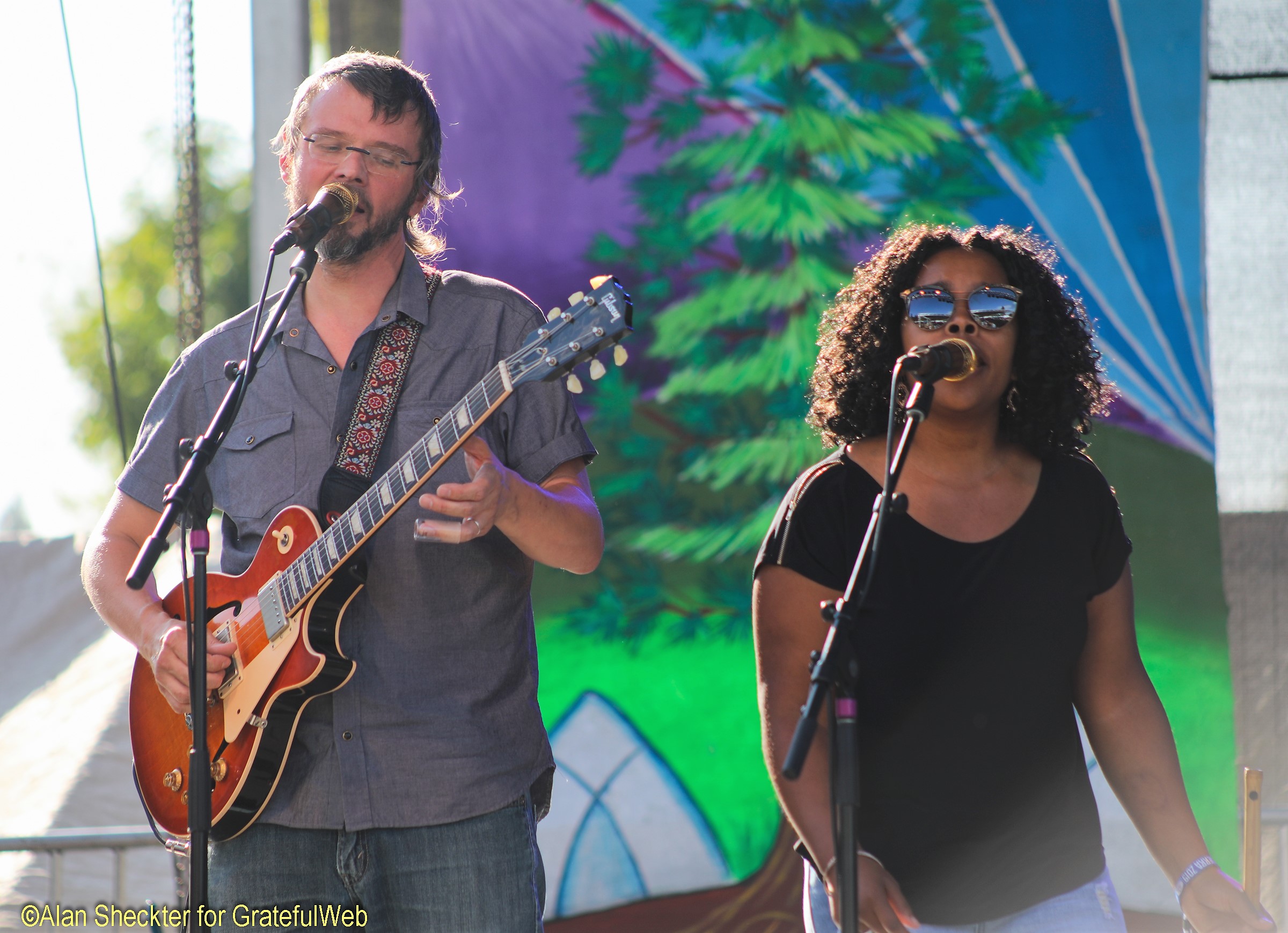 Los Angeles-based dream-pop band, Amo Amo, members of which performed during Jim James set (James produced the band's inaugural CD), delivered their own performance on Sunday in the Vaudeville Tent.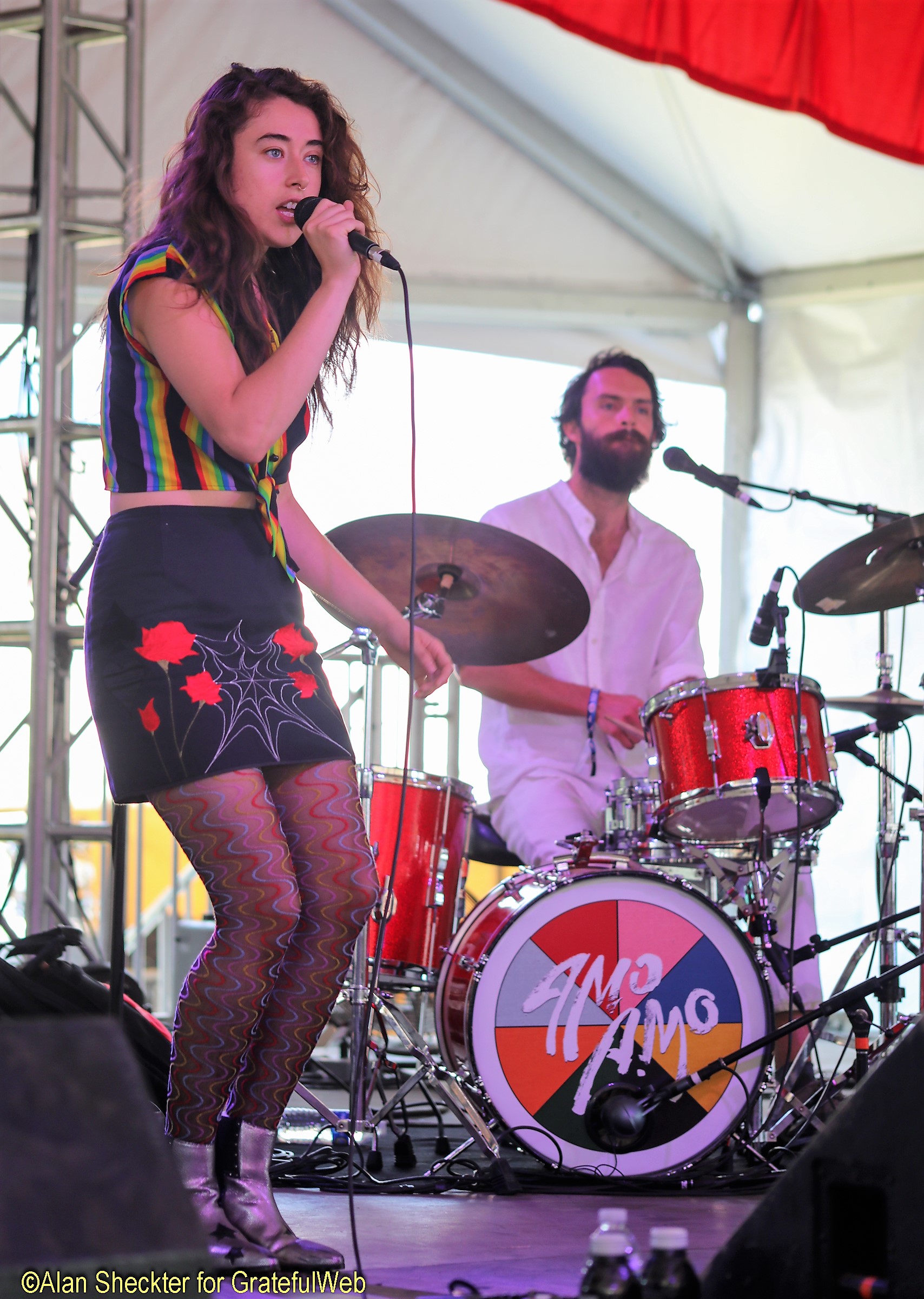 Stay "tuned." Next year will be High Sierra Music Fest's 30th incarnation.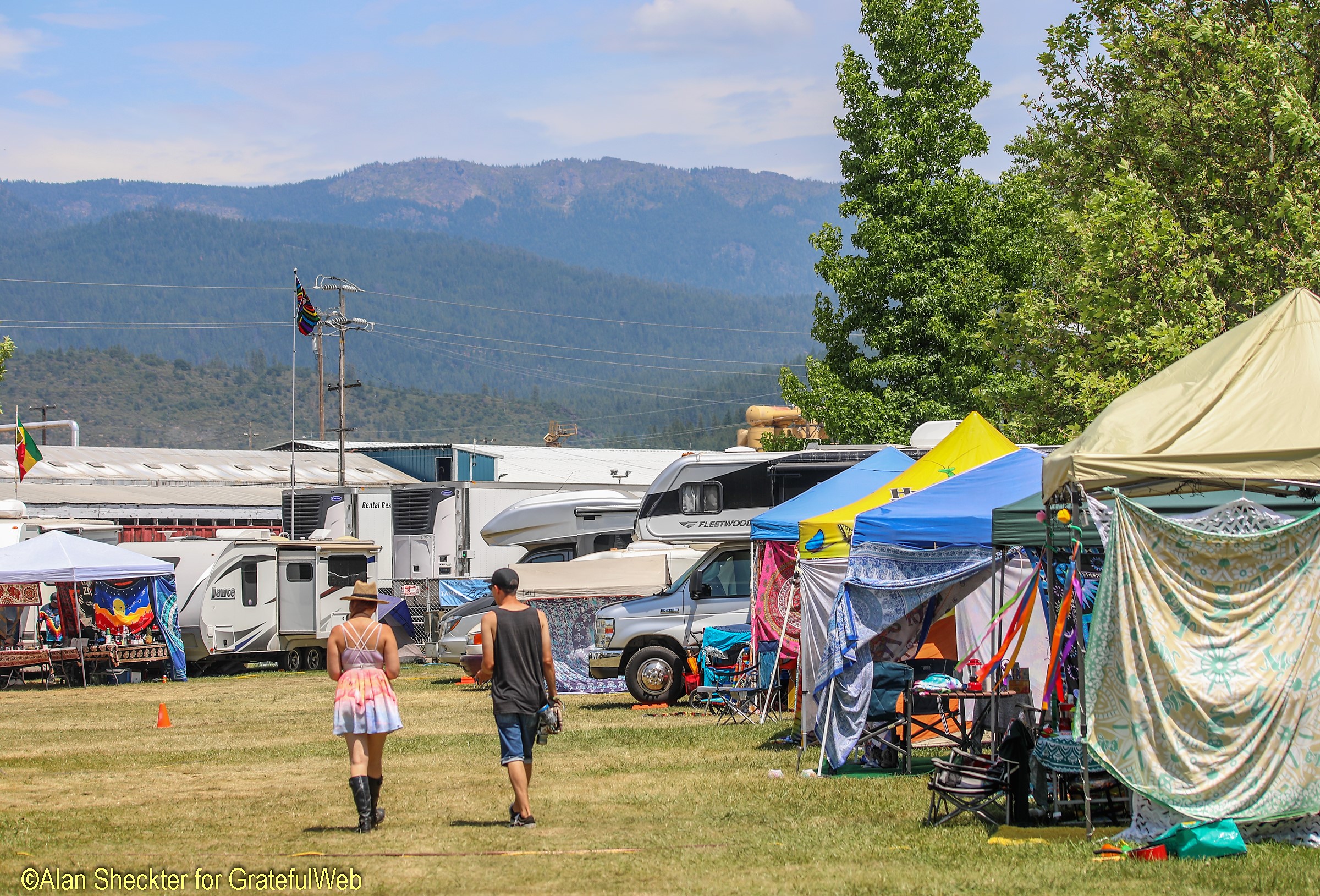 Check out more photos from High Sierra Music Festival 2019.