The spooky vibes returned for Day Two at Hulaween in the Spirit of Suwannee Music Park on Friday, October 27, 2023. This day's headliners included three forces to be reckoned with in the jam rock world: The Trey Anastasio Band, Goose, and of course, our Hulaween hosts, The String Cheese Incident. The latter two collaborated for a surprise opening during the String Cheese Incident's second set.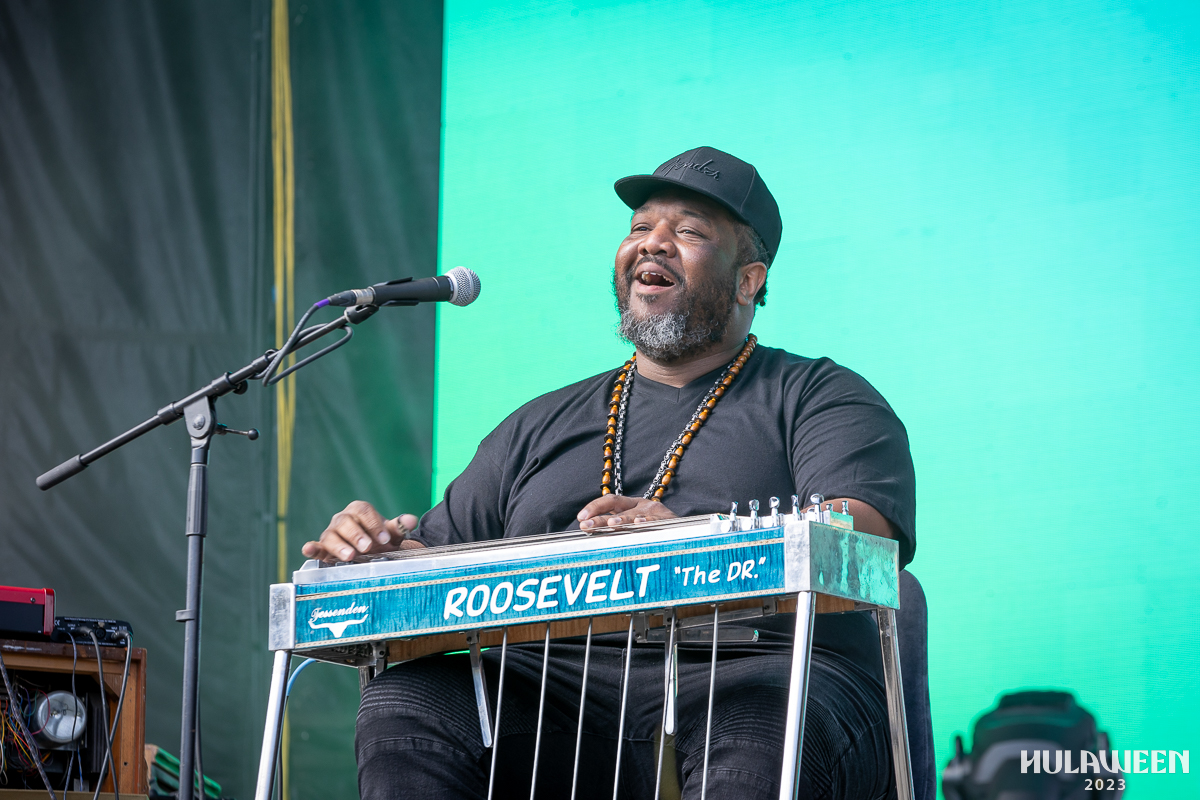 Roosevelt Collier and his band, the Roosevelt Collier Band, took the early afternoon slot on the Meadow Stage with almost unobstructed sunlight. They responded with a fun set of bluesy rock along with well-placed slide guitar care of Collier. This band certainly had a lot of fun on stage despite the heat.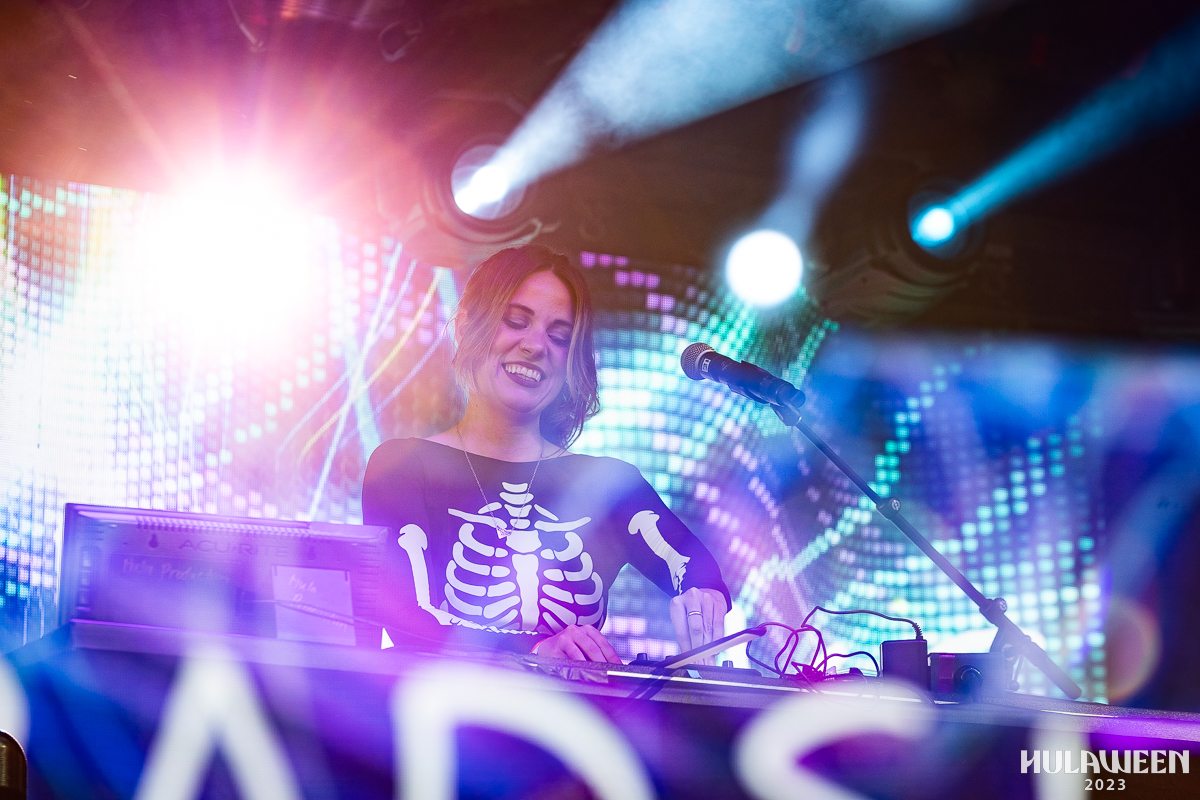 The California-based producer Bad Snacks delivered chill downtempo beats on the Amphitheater Stage. She also layered in live violin for a delightful afternoon set under the canopy of trees.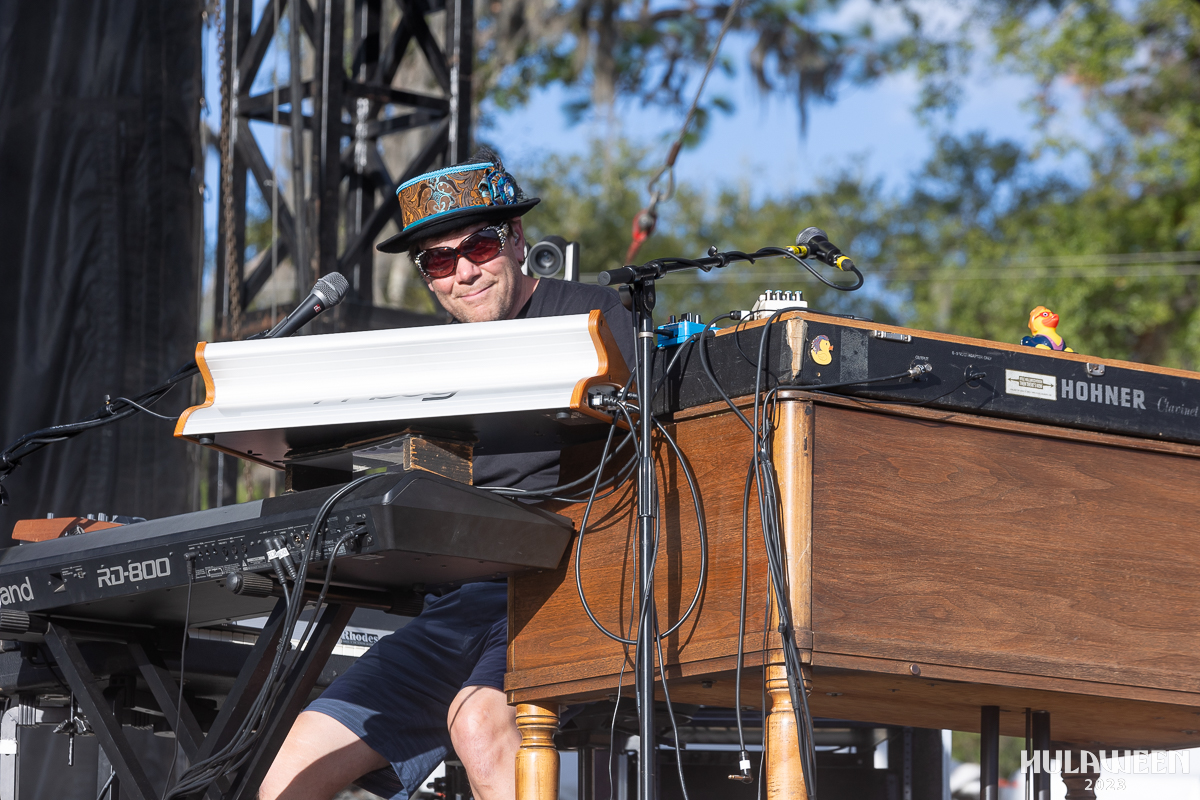 As the afternoon rolled on, String Cheese Incident began their first of two sets. They dropped a monster "Search" > "Can't Stop Now" during set one, which got the crowd moving. Roosevelt Collier sat in on the slide guitar for a raging "Hot Lanta" > "Outside Inside."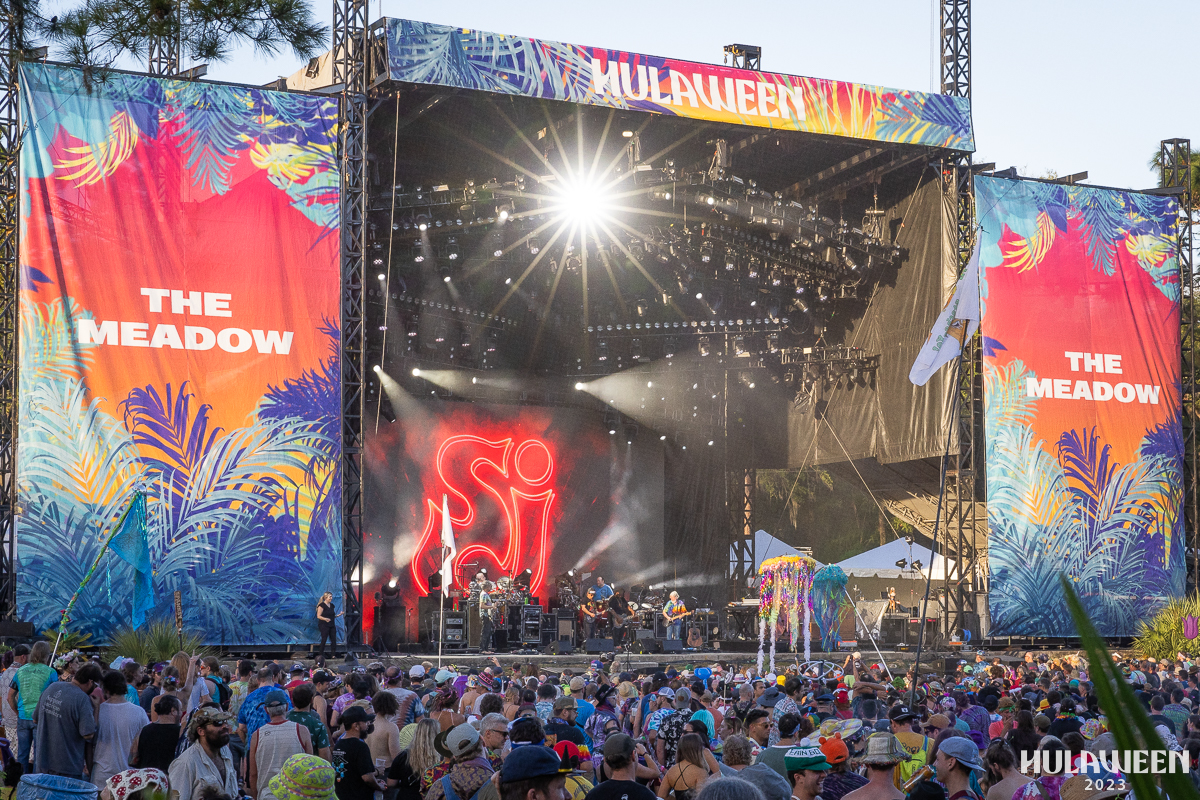 String Cheese returned for set two, and decided to bring four-fifths of Goose with them. Guitarist Rick Mitarotonda, multi-instrumentalist Peter Anspach, drummer Ben Atkind, and Percussionist Jeff Arevalo marched out on stage, and the collective group launched into "Animal" by Goose. Multi-instrumentalist Michael Kang sang part of the lyrics, along with Mitarotonda. Plenty of face-melting was ensured during this jam. Goose stayed on stage for one more tune, the quintessential "Texas" by SCI. This time, Mitarotonda sang part of the lyrics, along with guitarist Billy Nershi. This was undoubtedly a heart-warming set opening for anyone in the crowd who is a fan of both bands.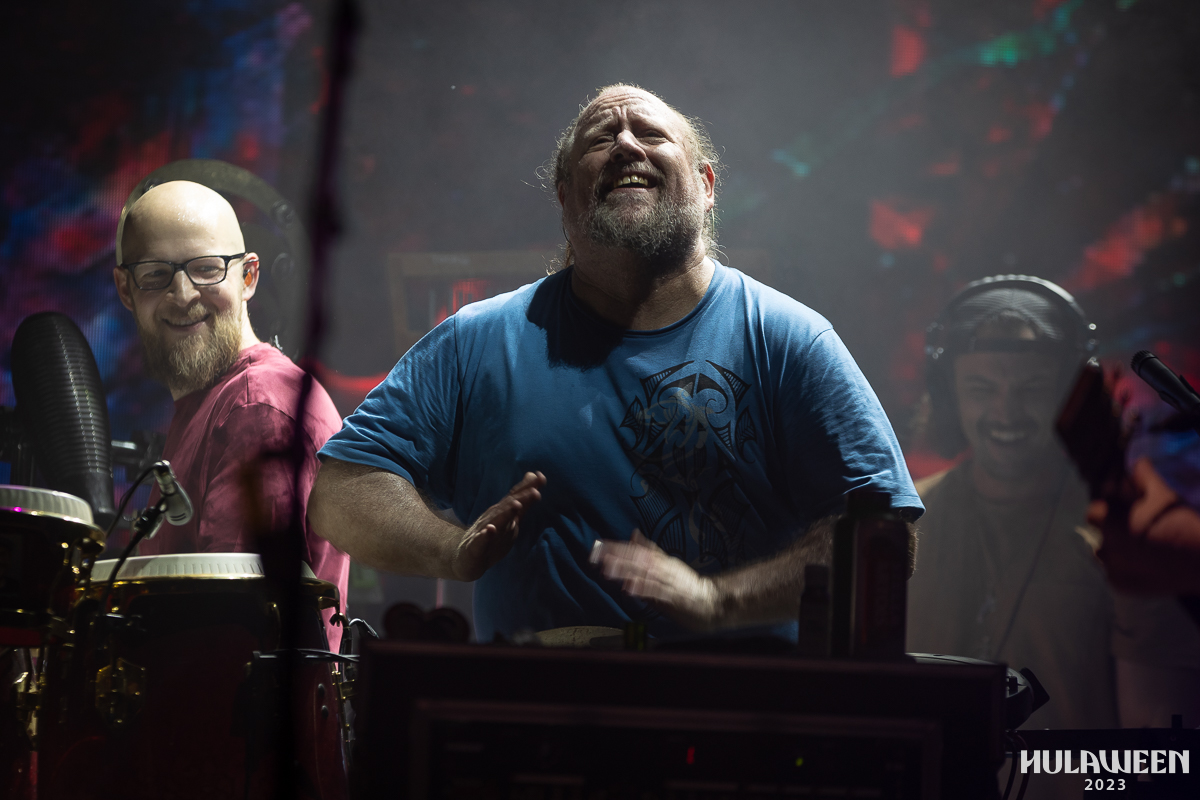 The remainder of String Cheese's set was no slouch, as they channeled the EDM vibes in a dark "Valley of the Jig." A high-energy "It Is What It Is" flowed nicely into a dance inducing "Rosie" to close out this exciting set.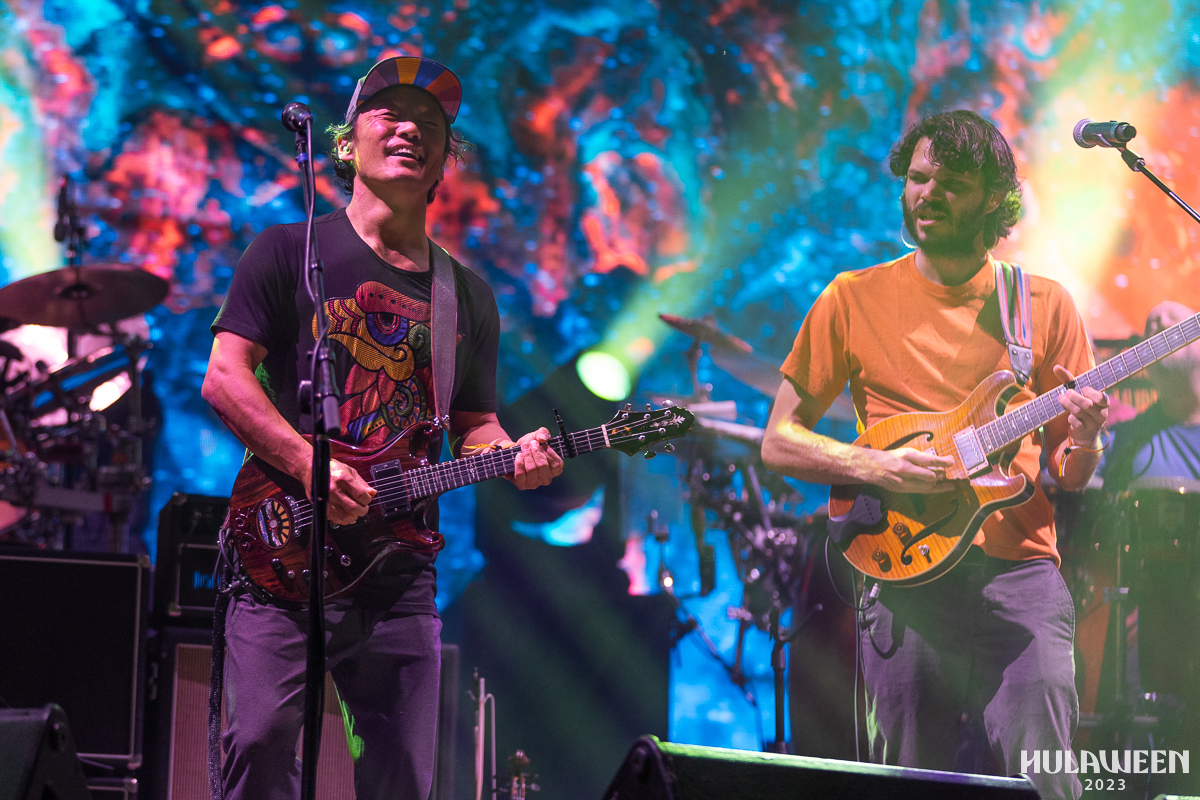 Trey Anastasio, the guitarist for Phish, brought his horn fueled band, The Trey Anastasio Band, to the Meadow stage next. This jam rock patriarch delivered a high energy set that brought many smiles to those in the crowd. Highlights from this set included "Set Your Soul Free," "Ghost," "Everything's Right", and "First Tube."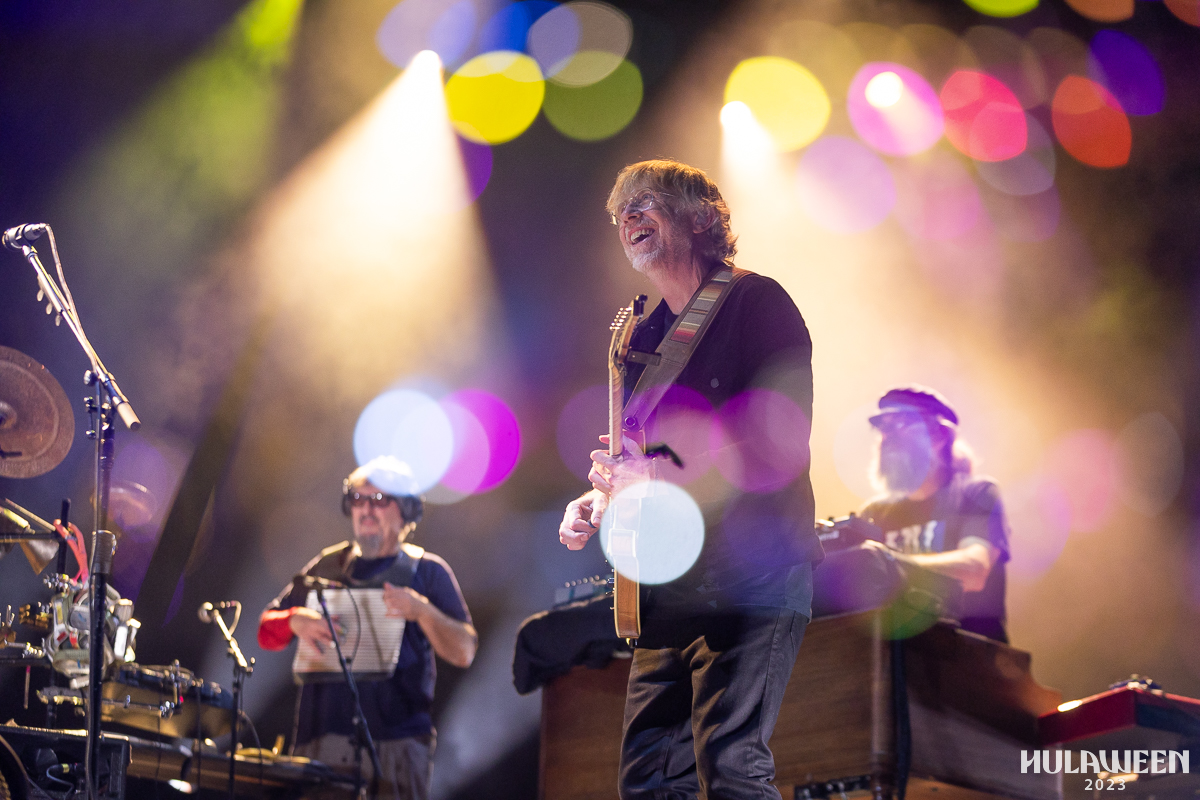 Goose followed this exciting performance on the Hallows Stage with more raging music, starting with "Hungersite" > "Cantaloupe Island." The latter is a cover by Herbie Hancock, last played on April 19, 2023 in Bozeman, Montana. This bird band then finished "Animal" from their sit in with String Cheese Incident. "Creatures" > "Same Old Shenanigans" was perhaps the highlight of their set, as Mitarotonda took the crowd into the stratosphere.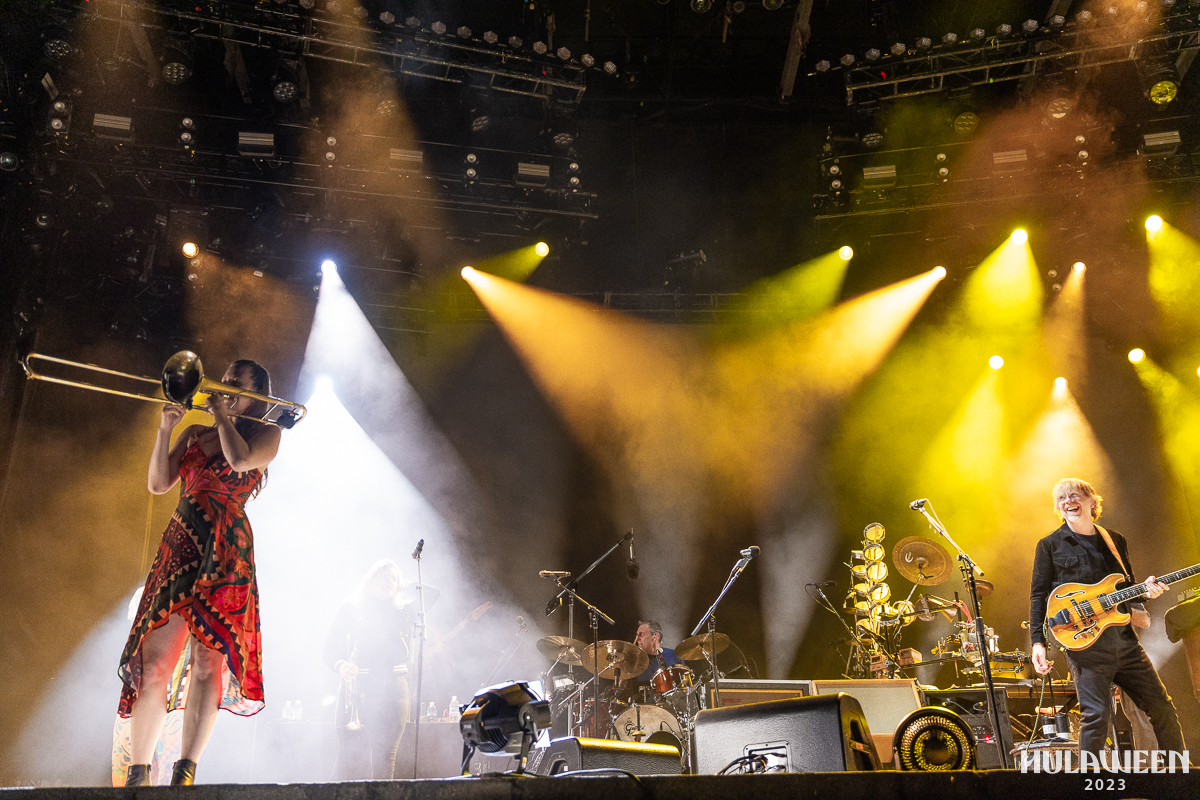 The set continued to bring heat with another cover, "Fish in the Sea" by Fat Freddy's Drop, followed by "Pancakes." The raging bluesy jam rock "Thatch" proceeded, and included teases from String Cheese Incident's "Texas." The set ended on a high note with "Arcadia."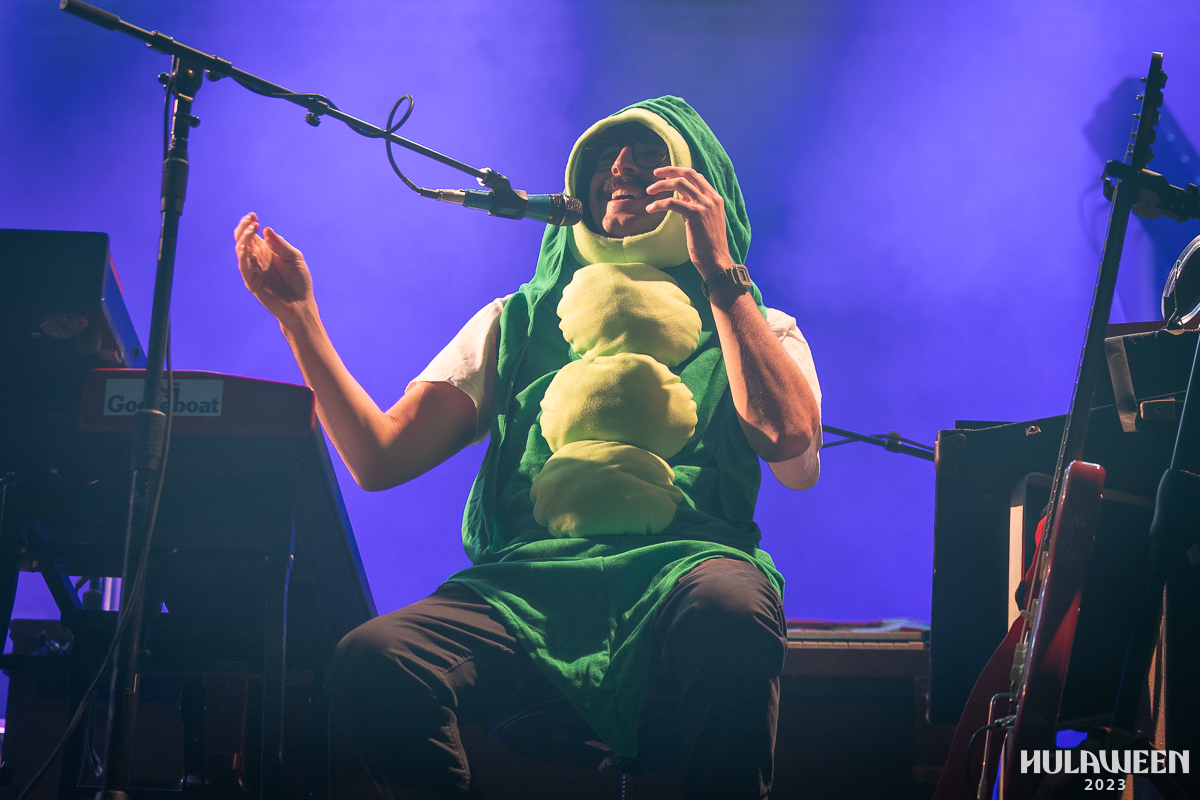 The heavy future groove trio Lespecial ended this fiery night of music at Spirit Lake, which end well into the early morning hours.
Check out more photos from Day Two at Hulaween. Also, view our prior coverage of Day One.