Jim Irsay, owner & CEO of the NFL's Indianapolis Colts, is bringing items from The Jim Irsay Collection – his renowned assemblage of historic and iconic artifacts from rock music, American history and pop culture – to Austin for a one-of-a-kind, invite-only reception showcasing Irsay's passion for preserving culturally-significant artifacts to share with the world. For photos of the collection, see HERE (photos courtesy of the Indianapolis Colts). For a video overview of the collection, see HERE.
The collection is highlighted by musical instruments and items owned and used by some of the greatest artists in music history, including Bob Dylan, The Beatles, Prince, Eric Clapton, Elton John, The Grateful Dead's Jerry Garcia, Les Paul, Pink Floyd's David Gilmour, The Doors' Jim Morrisonand other music icons, as well as autographed photos, handwritten lyrics and other historical music memorabilia.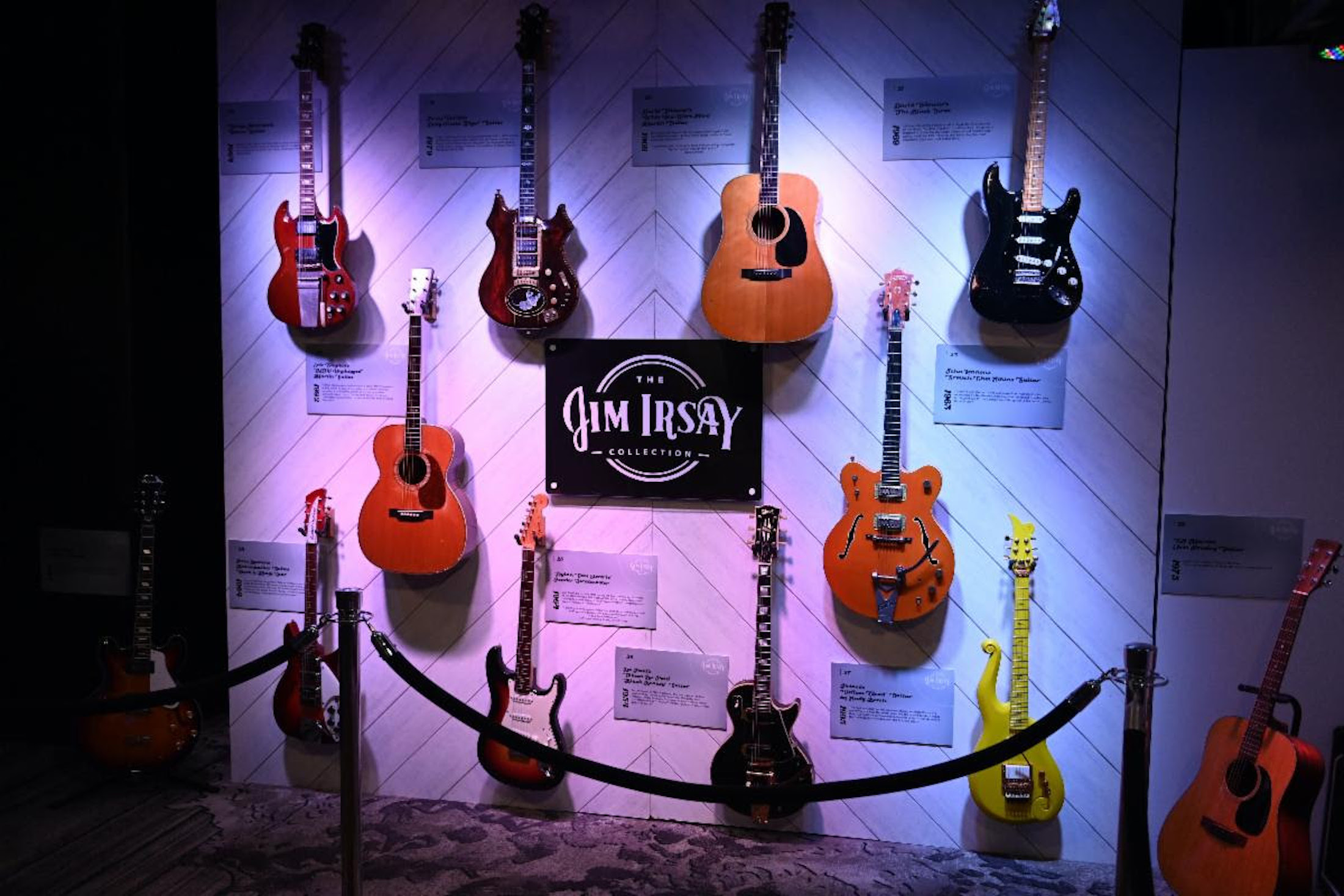 Outside of music, the collection includes Presidential artifacts, original documents from American history, original manuscripts, sports memorabilia and much more. Items from the collection have been displayed at the U.S.'s Rock & Roll Hall of Fame, The Metropolitan Museum of Art (The Met) and the Indiana State Museum; as well as at The Centre Pompidou (Paris), the British Library (London), Auditorium Parco della Musica (Rome) and other locations around the world.
"I began this collection to preserve, protect and share historic items with others in hopes of inspiring people to dream big and do great things in life," said Irsay. "We're excited to come to the heart of Austin's vibrant musical and cultural scene and display instruments from some of the greatest musicians in history, as well as other special pieces that tell the stories of our shared past and culture." 
Irsay is currently considering locations for a permanent "bricks-and-mortar" museum to display the collection for all to enjoy. He recently has brought items to a star-studded event in Nashville, Tenn. where guitar legends Kenny Wayne Shepherd, Mike Wanchic (John Mellencamp), Tom Bukovac and Mike Mills (formerly of R.E.M.) surprised the crowd with a performance with instruments from the collection.
This event is by invitation only.
WHEN:
Thursday, Dec. 9
6 - 9 p.m.
WHERE:
The Four Seasons Hotel, 98 San Jacinto Blvd., Austin