Jeff Tweedy, best known as the founder of the pioneering Chicago rock band Wilco, will release a new album Sept. 16 through his own dBpm Records. The album, Sukierae (sue-key-ray), is not quite a solo effort. It is the debut release by the aptly-monikered duo, Tweedy, which features 20 new Jeff Tweedy-written songs, performed by Jeff in a musical collaboration with his 18-year-old son and drummer Spencer Tweedy.
"When I set out to make this record, I imagined it being a solo thing, but not in the sense of one guy strumming an acoustic guitar and singing," Jeff said. "Solo to me meant that I would do everything – write the songs, play all the instruments and sing. But Spencer's been with me from the very beginning demo sessions, playing drums and helping the songs take shape. In that sense, the record is kind of like a solo album performed by a duo."
With Spencer on drums, Jeff handles his usual guitars and vocals, as well as bass and keyboards. Backing vocals on Sukierae come courtesy of Jess Wolfe and Holly Laessig of the Brooklyn-band Lucius. All can be heard here on the album's first streaming track "I'll Sing It" and on wilcoworld.net.
Musician Scott McCaughey (R.E.M., The Minus Five, The Baseball Project) lends additional keyboard support on Sukierae.
Jeff embarks on a summer of North American touring this week in Detroit, backed by a new band that includes Spencer plus bassist Darin Grey, guitarist Jim Elkington and keyboardist Liam Cunningham. Jeff and his newly-formed band will tape an episode of Austin City Limits on June 20 as part of the acclaimed PBS series' 40th anniversary season and be guests of Jimmy Fallon on The Tonight Show on July 24.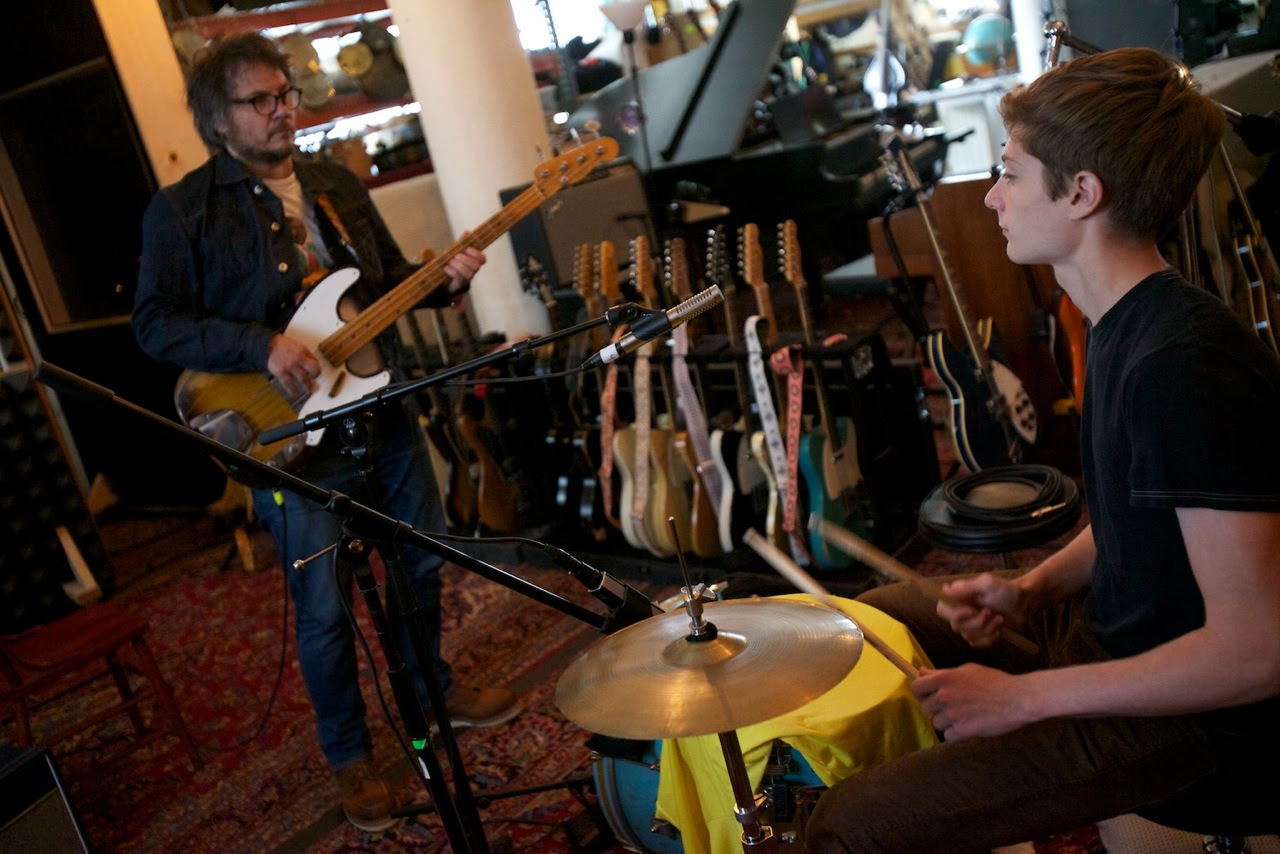 Jeff Tweedy is a Grammy Award-winning singer, songwriter and producer. Spencer Tweedy, despite his young age, is a longtime member of the Chicago band The Blisters and handled drum duties on the latest album by soul and gospel legend Mavis Staples.
JEFF TWEEDY TOUR DATES
| | | |
| --- | --- | --- |
| June 5 | Masonic Temple | Detroit, MI |
| June 6 | Three Rivers Arts Festival | Pittsburgh, PA |
| June 7 | Mountain Jam | Hunter Mtn, NY |
| June 9 | Meyerhoff Symphony Hall | Baltimore, MD |
| June 10 | Lincoln Theatre | Washington, D.C. |
| June 11 | The Brown Theatre on Broadway | Louisville, KY |
| June 16 | The Pabst Theater | Milwaukee, WI |
| June 17 | Missouri Theatre | Columbia, MO |
| June 18 | Cain's Ballroom | Tulsa, OK |
| June 21 | Texas Union Ballroom | Austin, TX |
| June 22 | Majestic Theatre | Dallas, TX |
| June 24 | Ryman Auditorium | Nashville, TN |
| July 4 | Ottawa Bluesfest | Ottawa, ON |
| July 6 | Toronto Urban Roots Fest | Toronto, ON |
| July 12 | Taste of Chicago | Chicago, IL |
| July 25 | The Music Hall | Portsmouth, NH |
| July 26 | L.L. Bean Summer Concert Series | Freeport, ME |
| July 27 | Newport Folk Festival | Newport, RI |
| Sept 20 | Bristol Rhythm & Roots Reunion | Bristol, TN |