What happens when the world's two leading bands carrying the torch of the Jerry Garcia Band experience unite into one unstoppable force? This was the scene at the Solano County Fairgrounds in Vallejo, California as Garcia Band alum and current JGB frontman Melvin Seals joined California's own Jerry's Middle Finger for a sold-out Saturday evening Drive-in concert on November 14. Jerry's Middle Finger both opened and closed Greg Keidan's Mr. Hat Presents 2020 run of "Cruise-In" shows with sold-out performances that continue to highlight both the unstoppable appeal and incredible musicianship of JMF.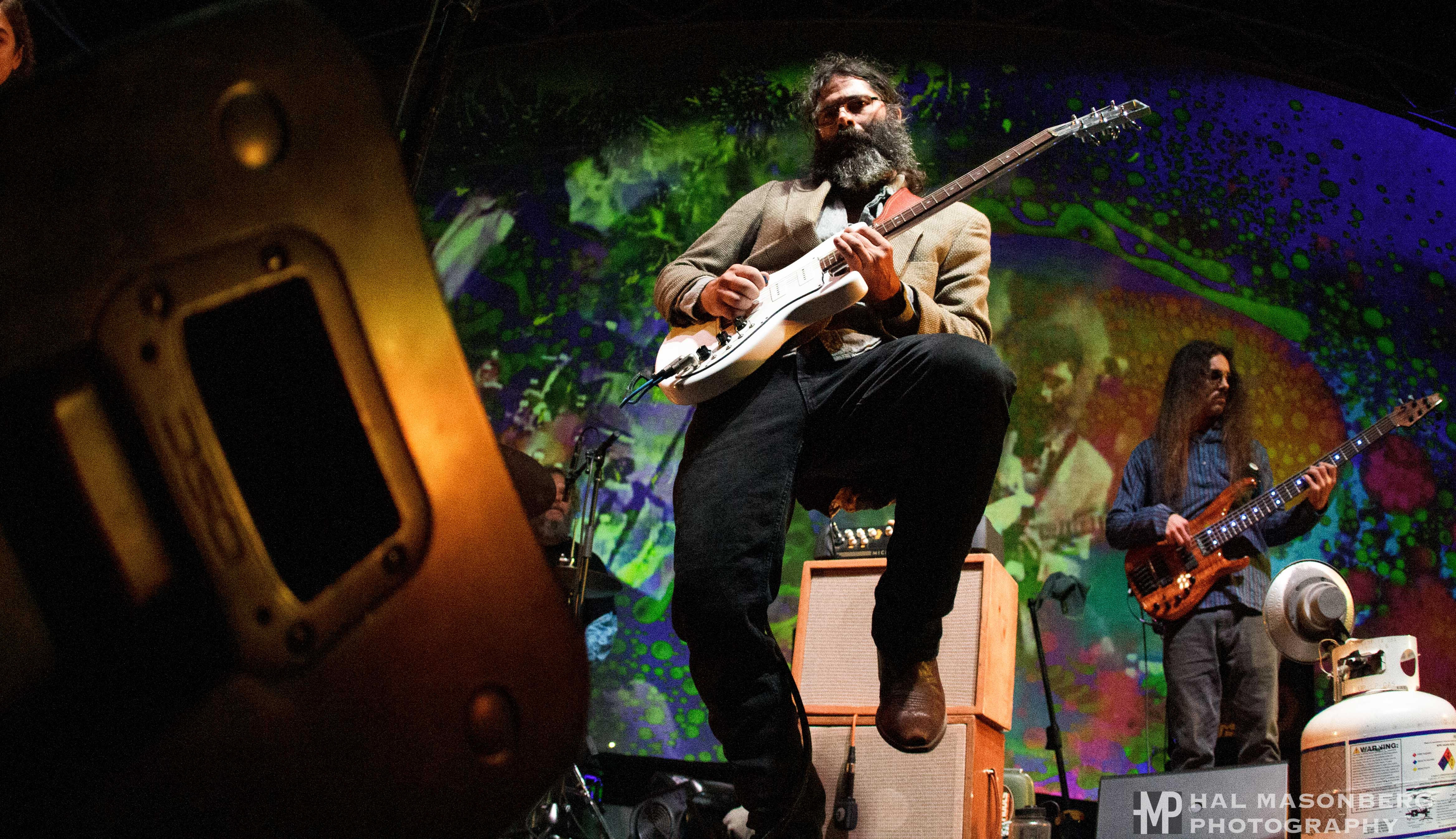 Cars were lined up hours in advance stretching a good mile down the road to the Fairgrounds. Upon admission, each vehicle was guided to their own outlined space allowing a safe distance not only between cars but between masked occupants who danced enthusiastically just outside (and sometimes on top of) their vehicles. The first set was a JMF-only affair with Melvin's B3 organ waiting patiently in the wings and hinting at the magic yet to come. Backed by the psychedelic visuals of Mad Alchemy's always stunning Liquid Lightshow and a brisk November air, lead singer and guitarist Garrett Deloian led the band through a stunning tapestry of Jerry Garcia Band songs that included Garcia originals as well as favorites from Jimmy Cliff, Chuck Berry, McDill/Reynolds and Bramlett/Russell. The set culminated with the Jagger/Richards tune "Let's Spend The Night Together" which gloriously foreshadowed the musical pairing yet to come.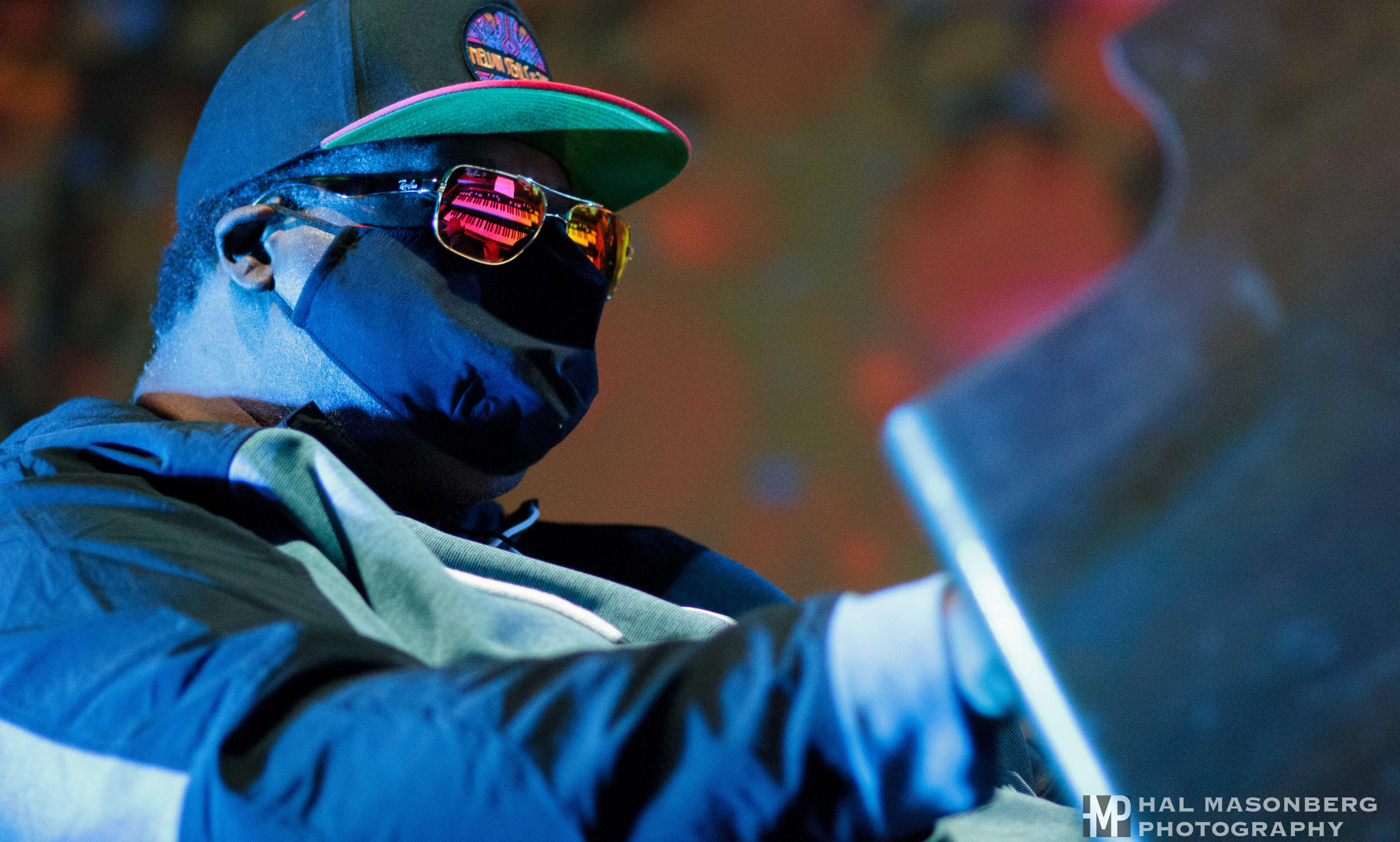 Car horns honked and the crowd cheered as a masked Melvin Seals took the stage for Set 2 of what would be the first-ever pairing of these musicians, the keepers of the Garcia Band flame. With a large screen projection of the band melting in with the hallucinatory light show, the band opened with the Garcia original "Cats Under The Stars." This was followed by classic Seals/Garcia repertoire favorites from a wide array of songwriters including Hank Ballard, Nix/Penn, Jesse Stone, The Beatles, and Peter Rowan. For JMF keyboardist Jon Gold, the experience was both a validation and an initiation from his longtime mentor and inspiration, Melvin Seals. "I feel like I graduated to peerdom," Gold said with a wide grin. "Like [Melvin] was ushering me to that next level." Sharing the stage with Seals also required Gold to alter his approach to the music. "I changed instrumentation to play supportively for him. Usually, I'm playing my interpretation of his parts. It was like playing a fresh new instrument."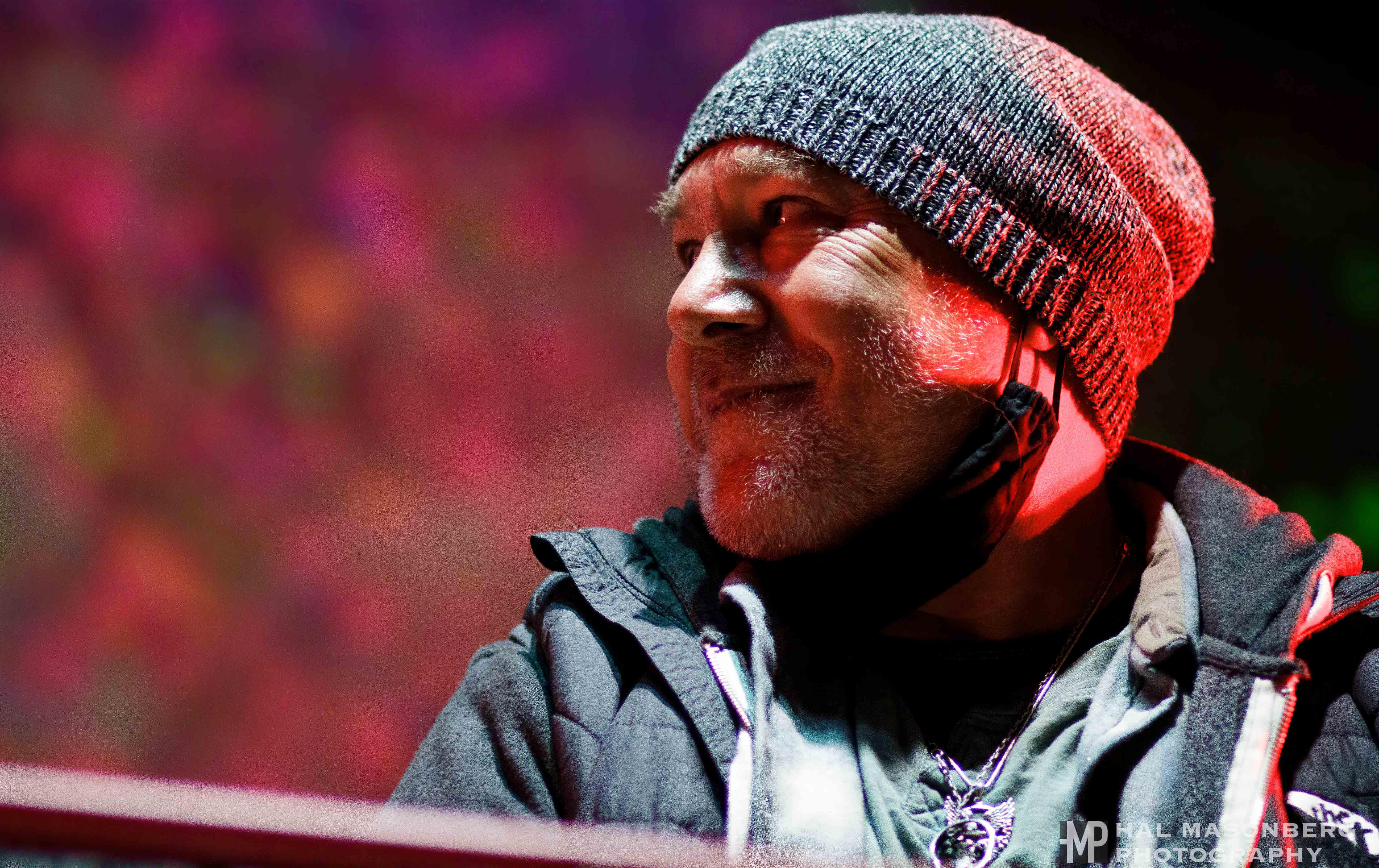 Book-ending the stage, Seals and Gold were connected throughout, both clearly inspired by the other. There was lots of eye-contact and musical call and response. After "landing the spaceship" with Seals on the Smith/Gillespie song "Lucky Old Sun," Gold stood, bowed and pointed a loving finger at his mentor turned peer. In response, Seals bowed and pointed back. What was the experience like for Jon Gold? "My feet still haven't touched the ground."
The historic evening ended with a double encore of McCracklin/Robey's "Think" followed by a tune that perfectly summed up this musical pairing and the entire evening itself, Jerry Lynn Williams and Eric Clapton's "See What Love Can Do" whose title refrain lilted wistfully into the night air on the soulful harmonies of singers Halina Janusz and Lisa Malsberger and the ever-grooving deep bass riffs of Burt Lewis.
"Playing on stage with Melvin truly reminded me of what a unique and genuine player he is," Garrett Deloian shared. "I kept thinking, 'no wonder Jerry loved this guy so much!' His interplay and punctuation were truly magical and, as a player, allowed me more freedom to sit back in the overall sound and try to color off of the pallet that he was painting. It was one of the highest moments of my musical career."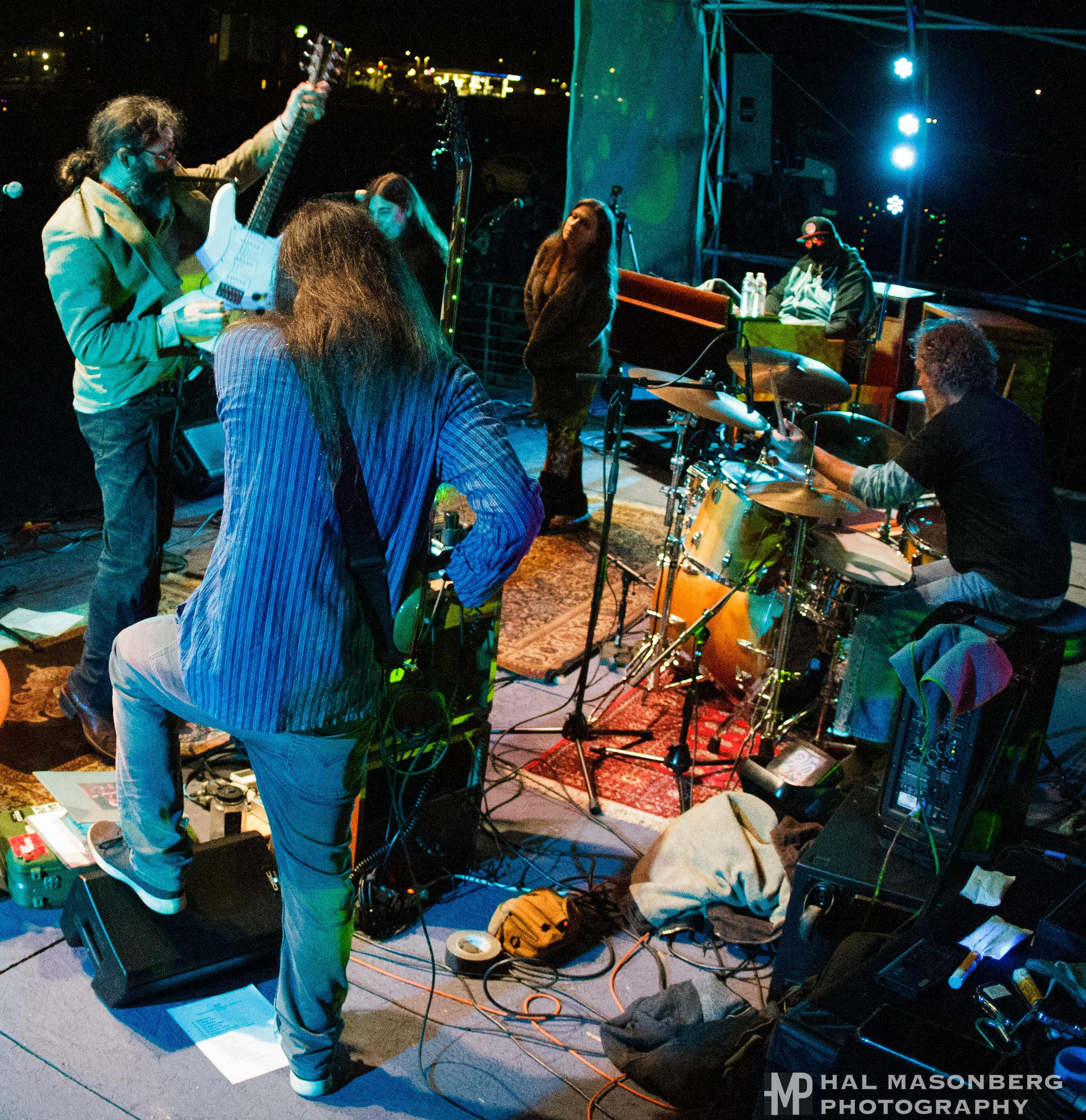 Even in the age of COVID, the magic continues to happen. Jerry's Middle Finger's popularity continues to rise as new fans discover their unstoppable energy and unique interpretation of Garcia Band songs. It is a most articulate and impassioned conversation between a very special group of musicians. Adding Melvin Seals' voice to that conversation made it downright ravishing and wholly irresistible. A dream come true for so many, both on stage and off. In the words of drummer and founding JMF member, Rodney Newman, "The energy and magic the members of JMF share is undeniable, but performing that set with Melvin was truly other-worldly. Having seen him countless times with Jerry, I am familiar with his ability to control, manipulate and elevate these songs... but looking over and seeing Melvin lower those sunglasses and nod to me as he took a deep dive into an unrelenting solo was one of the most precious musical moments of my life."
I think everyone who shared in that evening would enthusiastically agree.
Set 1:
Rhapsody in Red
Catfish John
The Maker
Struggling Man
You Never Can Tell
Sitting in Limbo
Lonesome & A Long Way From Home
Let's Spend the Night Together
Set 2: [w/ Melvin Seals]
Cats Under the Stars
Like a Road Leading Home
Tore Up Over You
They Love Each Other
That Lucky Old Sun
Money Honey
Dear Prudence
Midnight Moonlight
E:
Think
See What Love Can Do