Jerry's Middle Finger and special guest Sunshine Becker (Furthur) tore up their first live audience performance in 235 days to a sold-out drive-in crowd of nearly 1,000 hungry fans amongst 200+ socially-distanced cars at the Solano County Fairgrounds on Saturday night.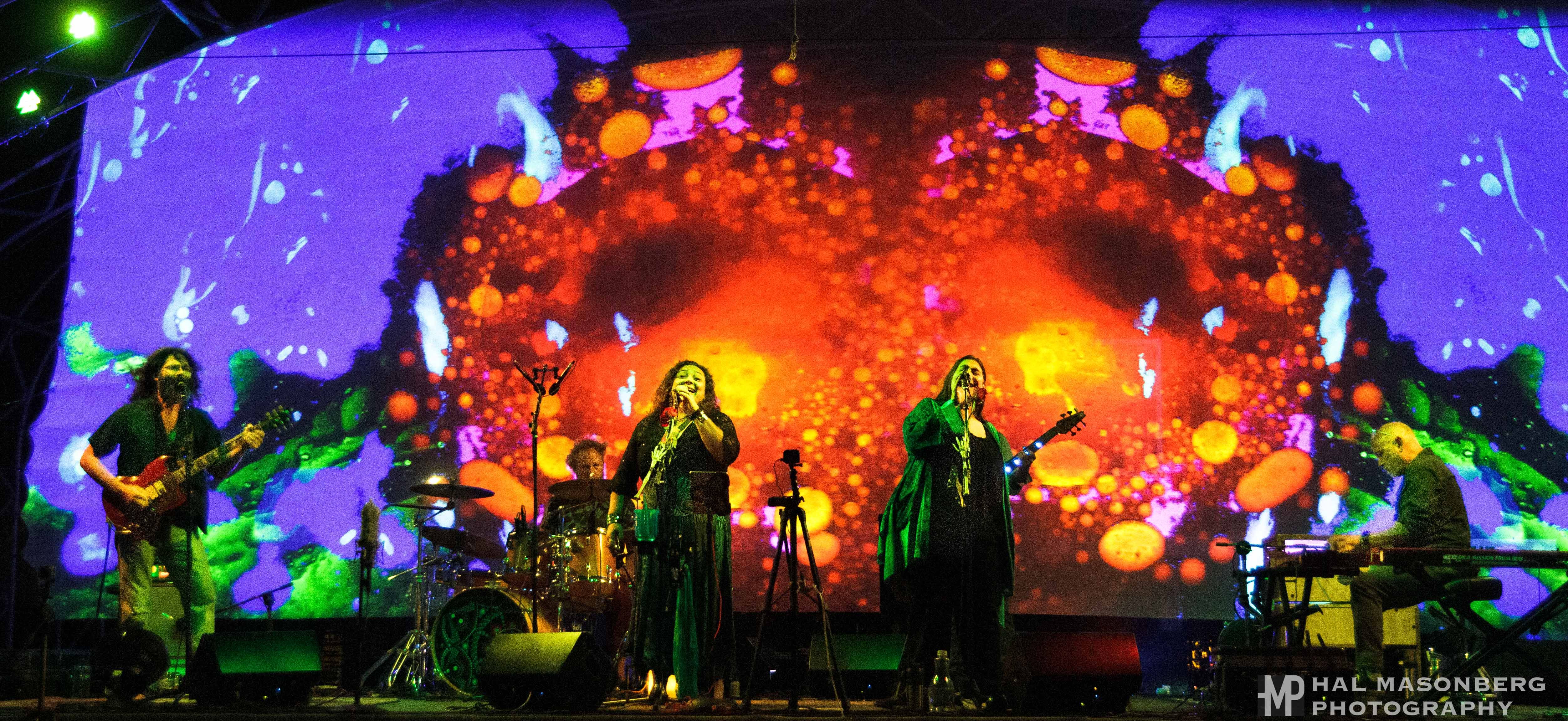 Saturday's celebration was the first drive-in concert in Northern California and the first jam band drive-in on the West Coast. Presented by Mr. Hat Presents and featuring the uber-psychedelic Mad Alchemy Liquid Lights show, atop the colorful stage was a simple glowing message to attendees exhausted by recent fires and pandemic: UPLIFT. The energized musical gathering was described by many in attendance as capturing the aura and magic of the Grateful Dead parking lot scene, with JMF belting out classic Jerry Garcia Band favorites.
The infamous JGB-tribute sextet, led by Garrett Deloian, kicked off a beautiful crisp night with the Garcia originals "Cats Under the Stars" and "Sugaree," with Becker joining JMF's Halina Janusz on harmonies. A classic run of covers from JGB's repertoire followed: "Stop That Train," "I Second That Emotion," and Lee Dorsey's "Get Out of My Life Woman".

The first set wrapped with a high-tempo "Lay Down Sally" segued into a wildly energetic rendition of Bob Dylan's "Tangled Up In Blue," that had some masked fans dancing on the hood of their cars. The interplay between JMF founders Rodney Newman on drums and Deloian's lead was much-needed music for the soul of the attendees.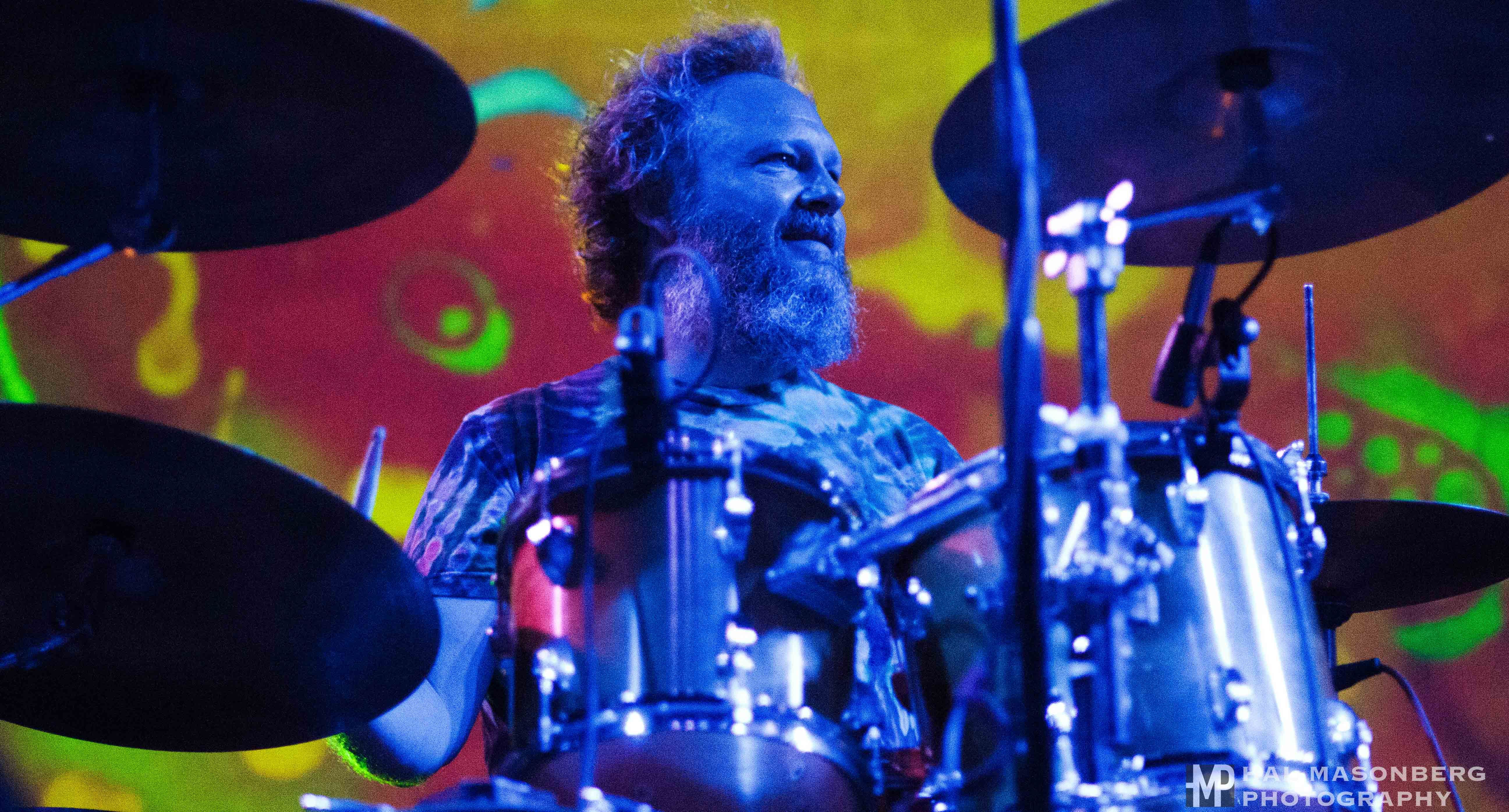 After a quick break, JMF kicked off set 2 with "Finders Keepers," a Garcia/Saunders band classic, with bassist Burt Lewis showing off both his new rig and exceptional talent riffing back and forth with Deloian. Next up were "Tore Up Over You," "Like a Road," Jimmy Cliff's "The Harder They Come," before "(I'm a) Road Runner." Set two closed with Garcia masterpieces "Gomorrah" and "Think" leading to a monstrous "Deal" finale, featuring extra crisp piano from JMF keyboardist Jon Gold amongst Deloian's powerhouse solos.
After an encore of Marvin Gaye's "How Sweet It Is (To Be Loved By You)," the show closed with Garcia's "My Sisters and Brothers," leaving attendees with Jerry's positive message to "keep the faith" and "love one another."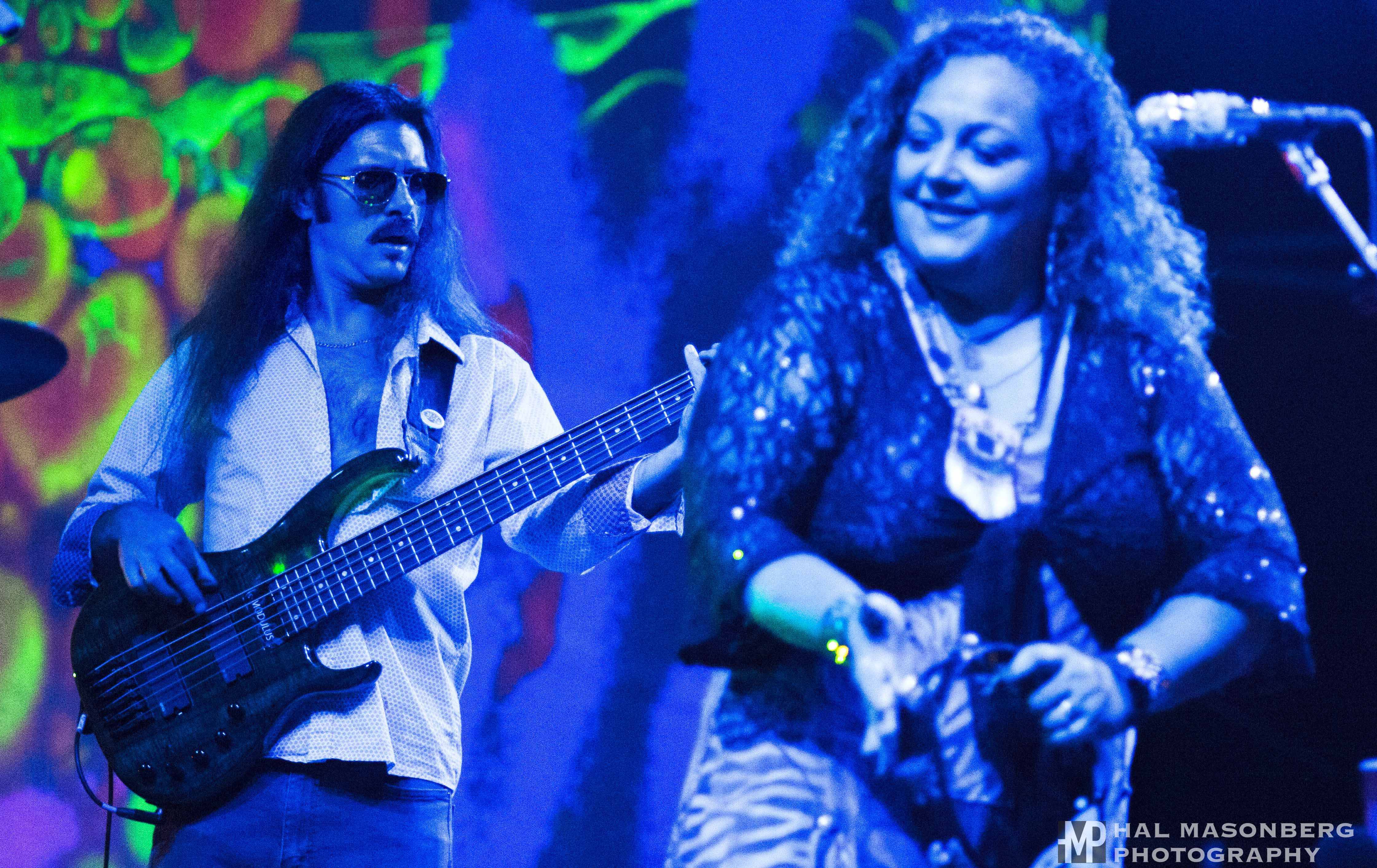 JMF's passionate fans — or "Fingerheads" as they're known from coast to coast — honked their horns in unison, thankful for music and community. A night of uplift indeed; mission accomplished.
"Got a dent on top of my new car from dancing," said fan Ryan Polsky, before adding: "But so worth it!"