On Thursday, Oct 4, the 13th Annual Fall Joshua Tree Music Festival descended on the Joshua Tree Lake RV & Campground, bringing with it all of the positive vibes, beautiful artwork, healers, instructors and of course musicians that the festival is known for.  Artists from all around the world come to the mystical high-desert location, where Founder Barnett English and his dedicated support team put in months of preparation leading up to each festival.  Something about the festival felt a bit different this time, whether it was a result of the current social environment and current events or just a collection of weight everyone was carrying, but this festival felt more than ever like a relief for all of the participants; a safe place to go where the attendees can all put their differences, troubles, and worries aside and enjoy this magical environment and immerse in this beautiful community.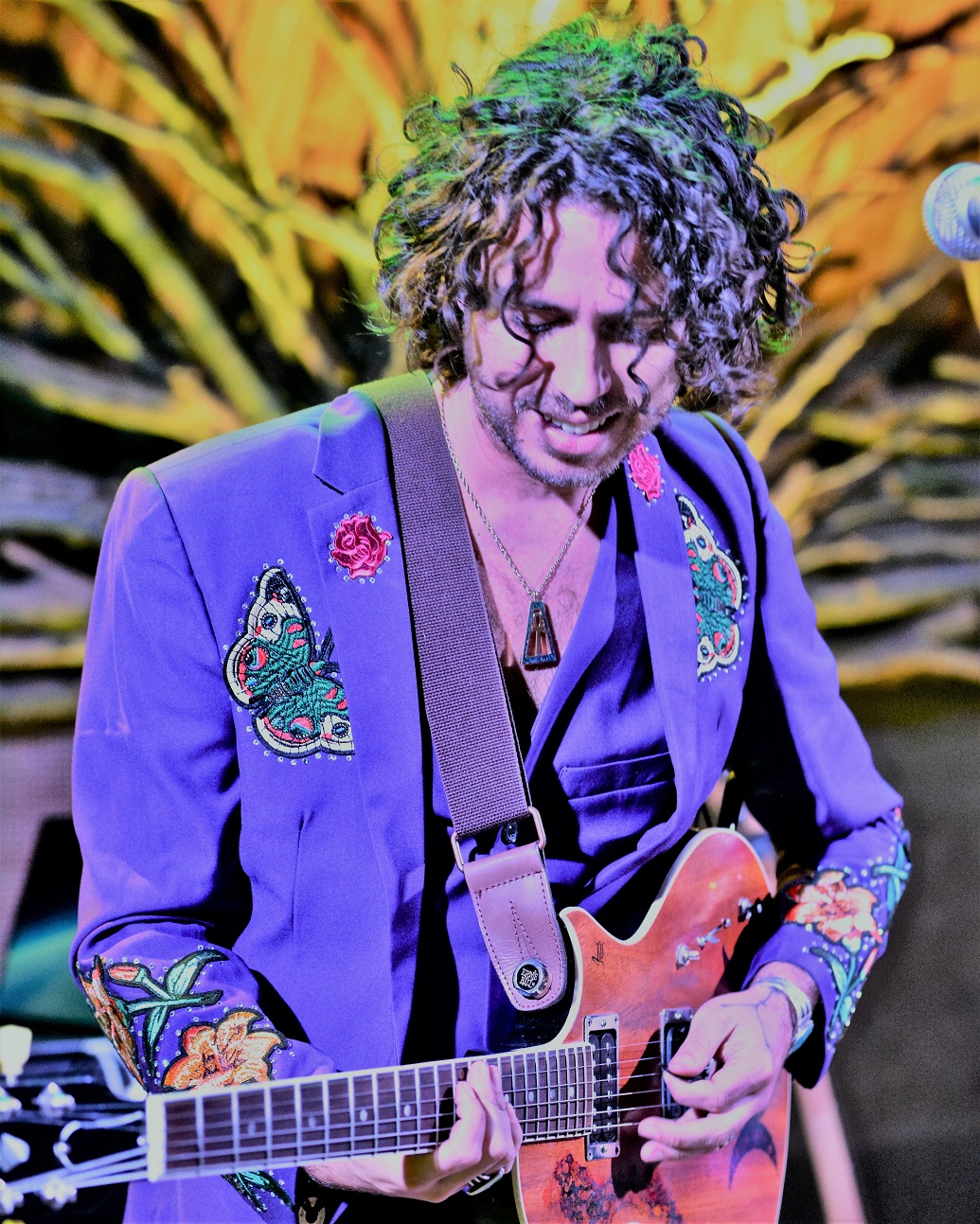 Thursday always has a balance of excitement and respite for those able to get there early, a smaller more intimate crowd getting themselves acclimated to the surroundings and looking forward to a weekend of music, dancing, and interaction with like-minds from all over.  All of the artists performing Thursday were located on the Boogaloo Stage, an open-air hippie disco complete with areas to lounge, dance, or go above the stage and take in the spanning desert vistas with the music down below.  Local favorite Gene Evaro Jr. and his band got things kicked off with their own brand of desert soul spiced with rock, funk, and spiritual energy.  Raul del Moral was spinning his contagious grooves and break-beats while Mustafa Akbar of Fort Knox Five fame, among many other projects, layered his vocals on top.  Bay Area funksters Afrolicious then took the stage and raised the energy bar with their fusion of African beats, Latin rhythms, funky grooves, and electronic breaks.  Afrolicious had Will Magid (Balkan Bump) on trumpet join them for the whole set, then were joined by Mustafa Akbar for a collection of tunes including a segued jam on Stevie Wonder's "I Wish" and the debut of their collaborative piece "Power to the People"; an underlying a theme throughout the weekend.  Raul and Mustafa closed out the evening with another set, as festivarians retreated back to their campsites in preparation for the long weekend to come.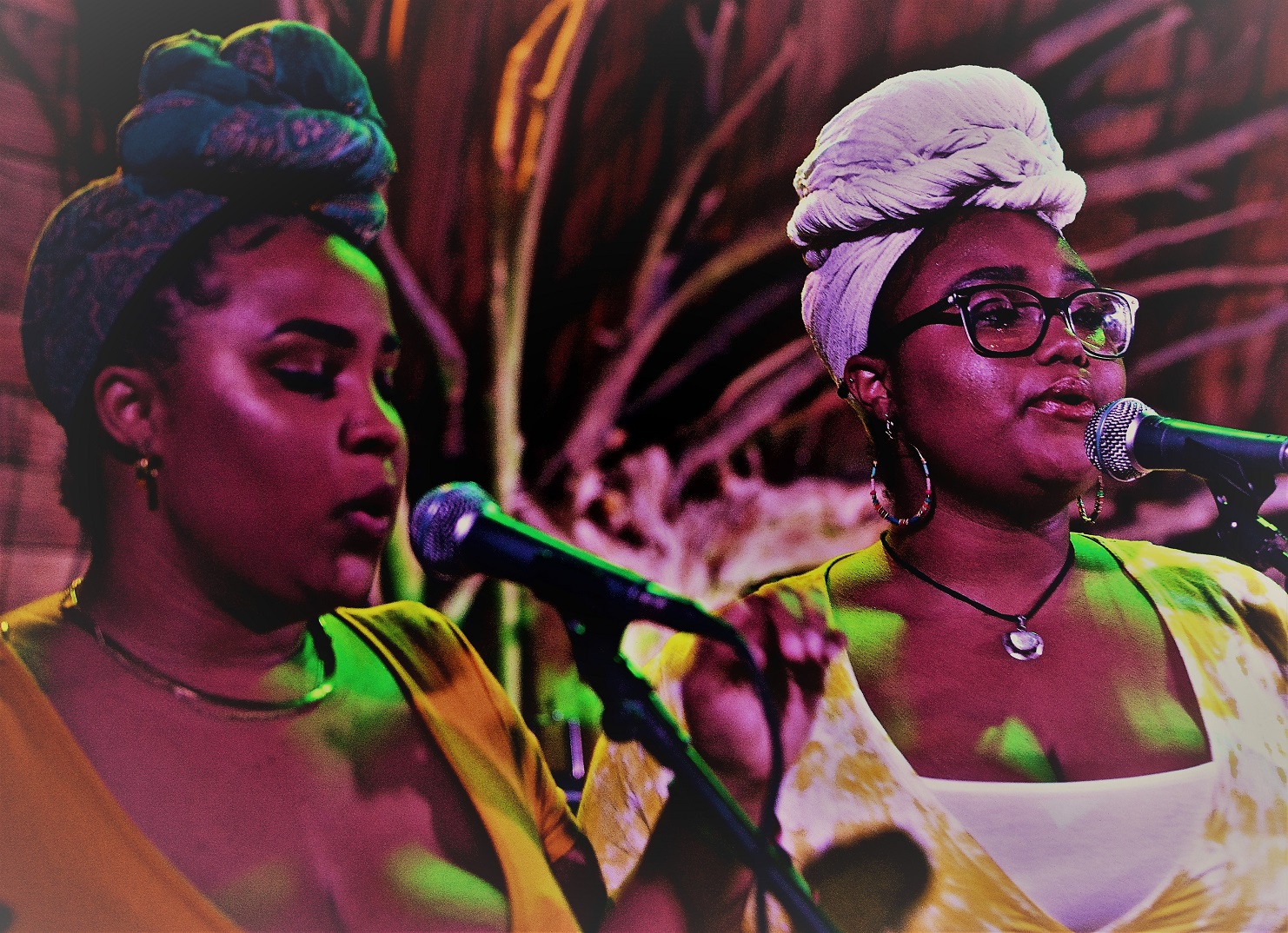 Friday morning greeted the attendees with a little breeze and beautiful weather of 80 degrees.  One of the notable differences between the Fall and Spring Joshua Tree Music Festivals is the weather.  Where the spring is typically very warm during the days and moderate at night, the fall weather can be extremely variable from year to year, or even day to day.  This year the weather was very cooperative for the most part, offering warm sunny days and chilly evenings though there were a few bouts of wind that made things interesting in the campgrounds.  Sunny War got the day started on the Java GoGo Café Stage with her brand of Robert Johnson meets Bad Brains, before Edith Crash from France got the day started on the Indian Cove Stage.  Tim Easton, a Nashville/Joshua Tree resident, entertained with his folk/storytelling on the Copper Mountain Stage that included a tribute to John Prine and a "children's song" that had smiles on everyone's faces.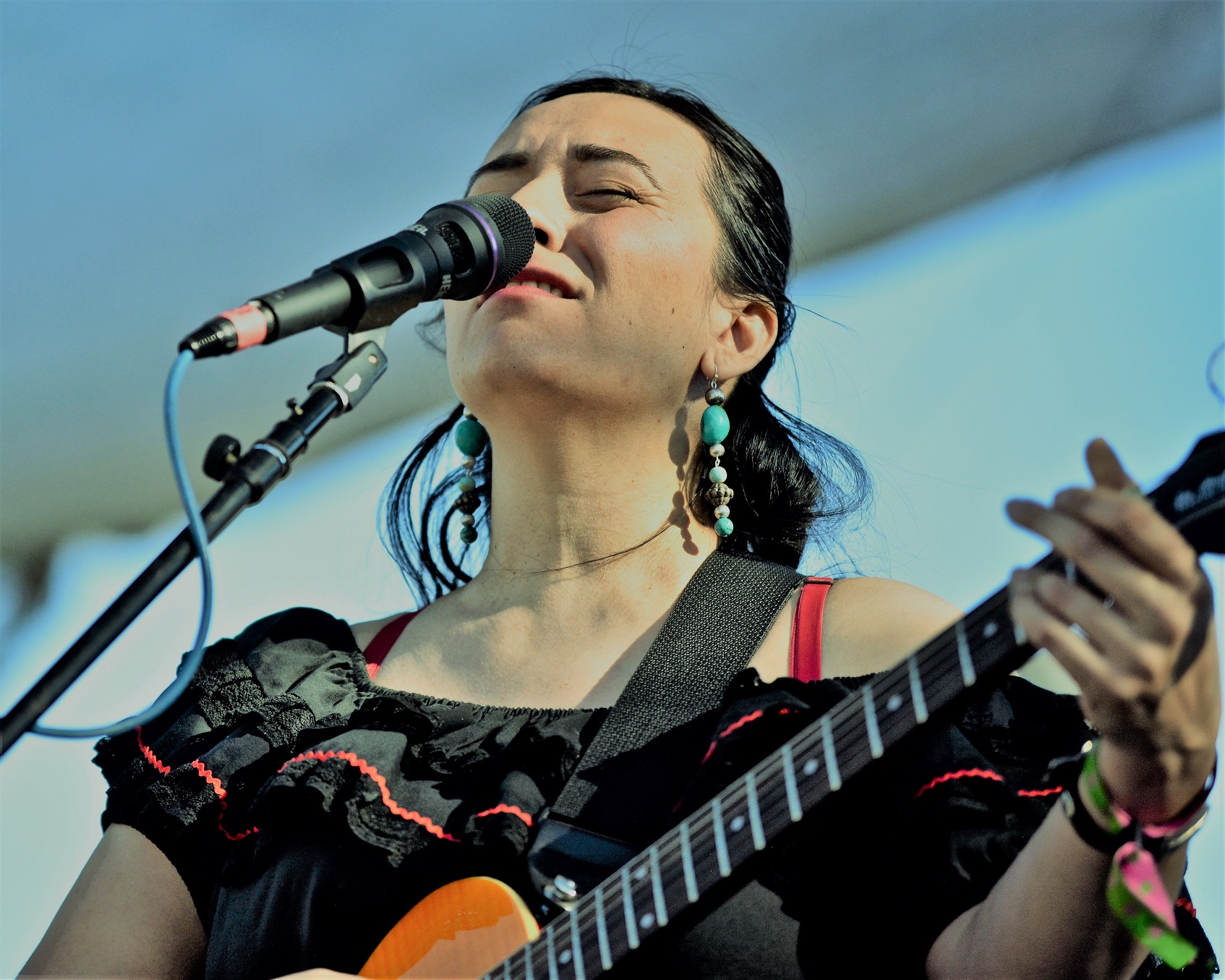 Next up was local star Gisele Woo & the Night Owls, fresh off their Tachevah Music Showcase victory, and their brand of fusion desert rock.  Lead guitarist Christian Colin would be busy for the next few hours as he jumped right from his set with the Night Owls to guest with another local favorite Desert Rhythm Project.  Michael Reyes and company are well known at JTMF for their energy and musicianship, and this year's performance was no different.  Local MC Wildebeest came out to join them for a few songs, one of which had a little jam on the Beatles "I Want You (She's So Heavy)" segued in.  Los Angeles Afro-beat dance mavens Earth Arrow continued the weekend's theme of unity, compassion, and love while sharing an incredible amount of energy in their hip-hop/funk/afro fusion.  The San Francisco soul-stars Monophonics brought their folky, funky, Sly Stone meets JJ Grey style and included a shout out to Bay Area regular Neil Young with their take on "Southern Man."  The main stage action was closed out with Colorado electronic rock trio Evanoff, as they laid out their "Dream Rock" for the crowd and really got the people moving with their version of Pink Floyd's "Another Brick in the Wall (Part II)."  The only time during the festival that sets are overlapping is during the late-night sets depending on your mood.  Jesika Von Rabbit, the ultimate postmodern intergalactic pop provocateur, took the Café Stage and transformed the stage into a psychedelic amalgamation of lights, projections, sounds, and dancers that appealed to all senses.  Over on the Boogaloo stage trumpeter Will Magid and his project Balkan Bump were dropping beats and layering brass and woodwinds throughout.  Some highlights included the guest appearance of "DJ Smooth" and his brief interlude of sax-aerobics and a creative instrumental segue of the Wizard of Oz classic "Somewhere Over the Rainbow" >  Stevie Wonder's "Isn't She Lovely" > a heavy dub-step version of The Champs' "Tequila."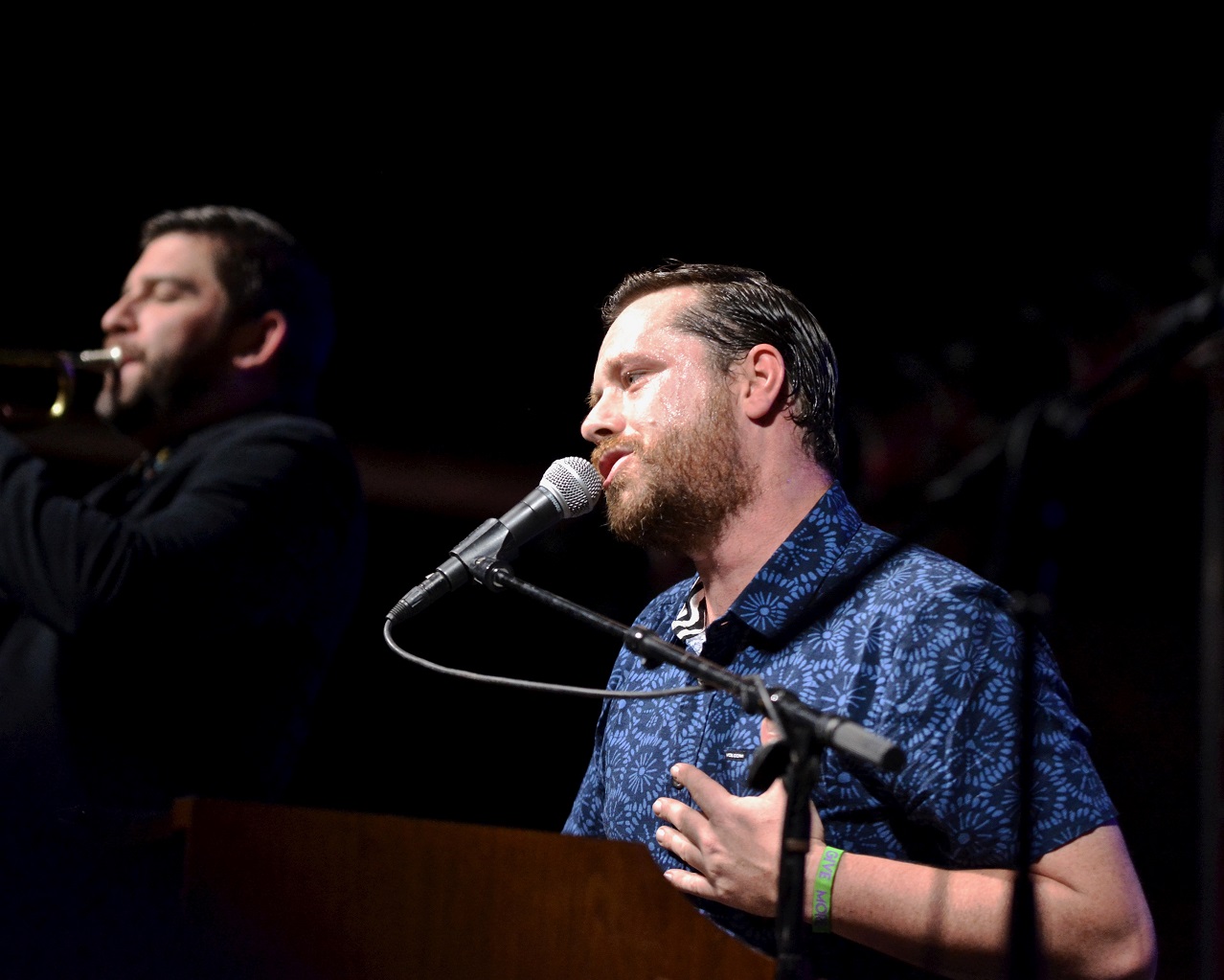 Trevor Green opened things up on Saturday on the Café Stage with his multi-instrument solo performance and got the crow stomping with his take on "Another Brick in the Wall (Part II)."   Bells Atlas and their brand of R&B/Pop/Jazz fusion in the vain of Alabama Shakes got things going back on the main stages, and Selah Poitier kept things jazzy with her hip-hop/jazz/funk blend.  Oakland rockers Whiskerman returned to JTMF, this time with an afternoon set, and welcomed Chris Hoog on sax for his third appearance in the festival, after his joining Afrolicious on Thursday and Balkan Bump on Friday.  The much-anticipated set for Fatoumata Diawara followed on the Indian Cove stage and she did not disappoint.  The international musician, actress, and Women's Rights Activist took the festival by storm with her intense energy and musicianship, spending the first half of the set primarily on vocals until she strapped on the Gibson SG demonstrated some impressive chops on the six-string.  She kept the Stevie Wonder theme going for the weekend with her performance of "Higher Ground" before closing the set out with a poignant original "Ultimate."  UK Electronic pioneers The Egg returned to JTMF after their memorable performance in 2013 and had the crowd grooving with their livetronica sound and were complemented by a live artist painting a mural in the background.  The main stage action was closed out by the headliner, funk supergroup Matador! Soul Sounds.  Comprised of Alan Evans (Soulive), Eddie Roberts (New Mastersounds), Chris Spies (Honey Island Swamp Band), Kevin Scott (Jimmy Herring), Adryon de Leon (Orgone), and Kimberly Dawson (Pimps of Joytime), Matador! represents the who's who of super tight funk bands from around the globe.  The supergroup lived up to the billing and closed out the main stage music in style with a tight, cohesive funkdafied set.   Late night sets included the Desert Rhythm Project doing their hip-hop side project Beats & Rhymes on the Café Stage, where DJ Odyssey, Bryanna Evaro (bass) and Tyler Saraca (drums) provided the beats and Michael Reyes and Wildebeest provided the rhymes.  EVeryman was holding down the Boogaloo Stage with their infectious beats and acute lyrics.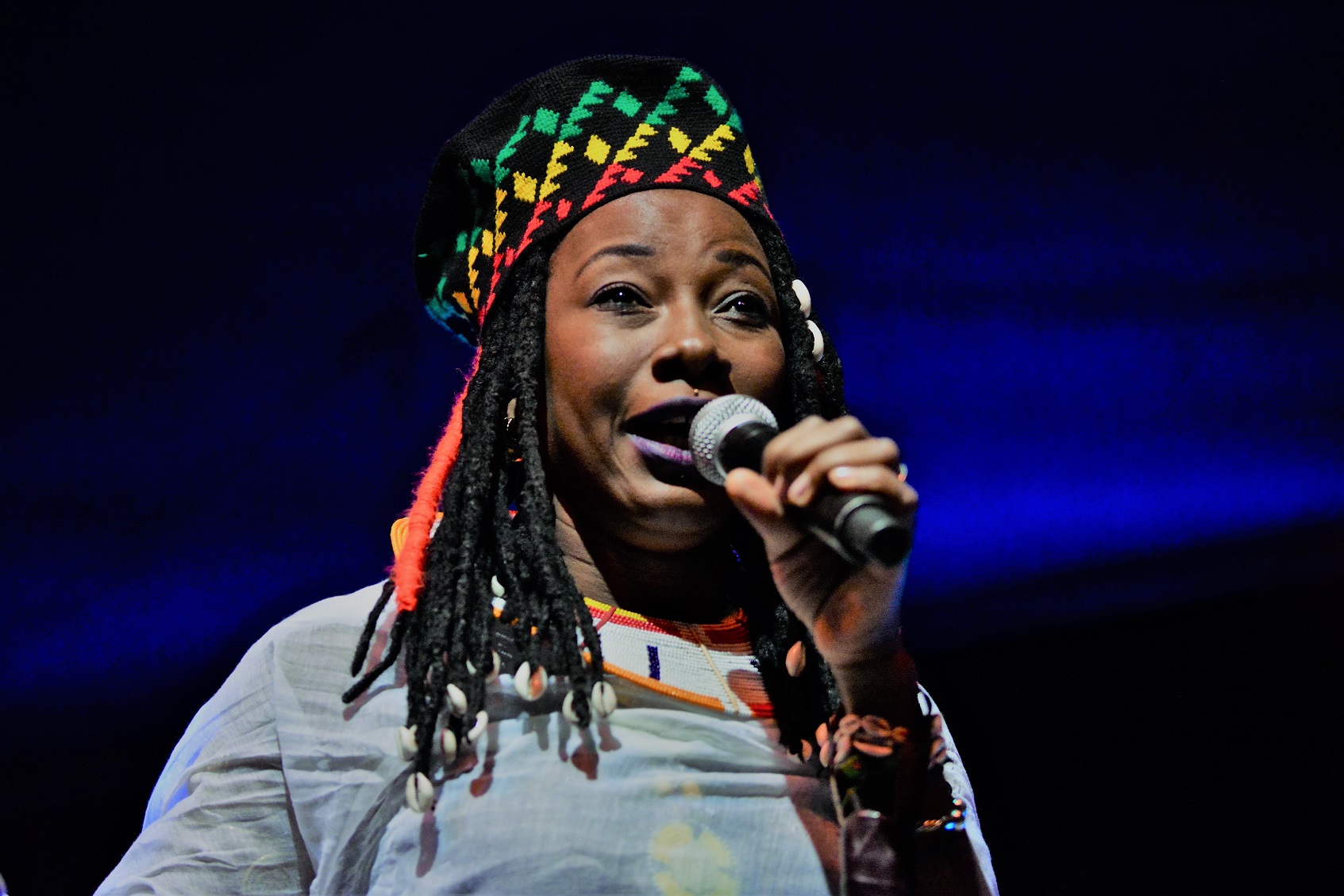 Sunday's artists that helped close out the festival included the third member of the Evaro family Gabriella Evaro, Joshua Tree local Myshkin Warbler, Carribean/Delta Blues outfit Delgres, LA duo Kolars, and JTMF regulars House of Hamsa and DJ Vir closed out the festivities.  Once again it was a weekend of memorable music, positive vibes, unity, and collaboration presented by Barnett English and company that attendees will not soon forget.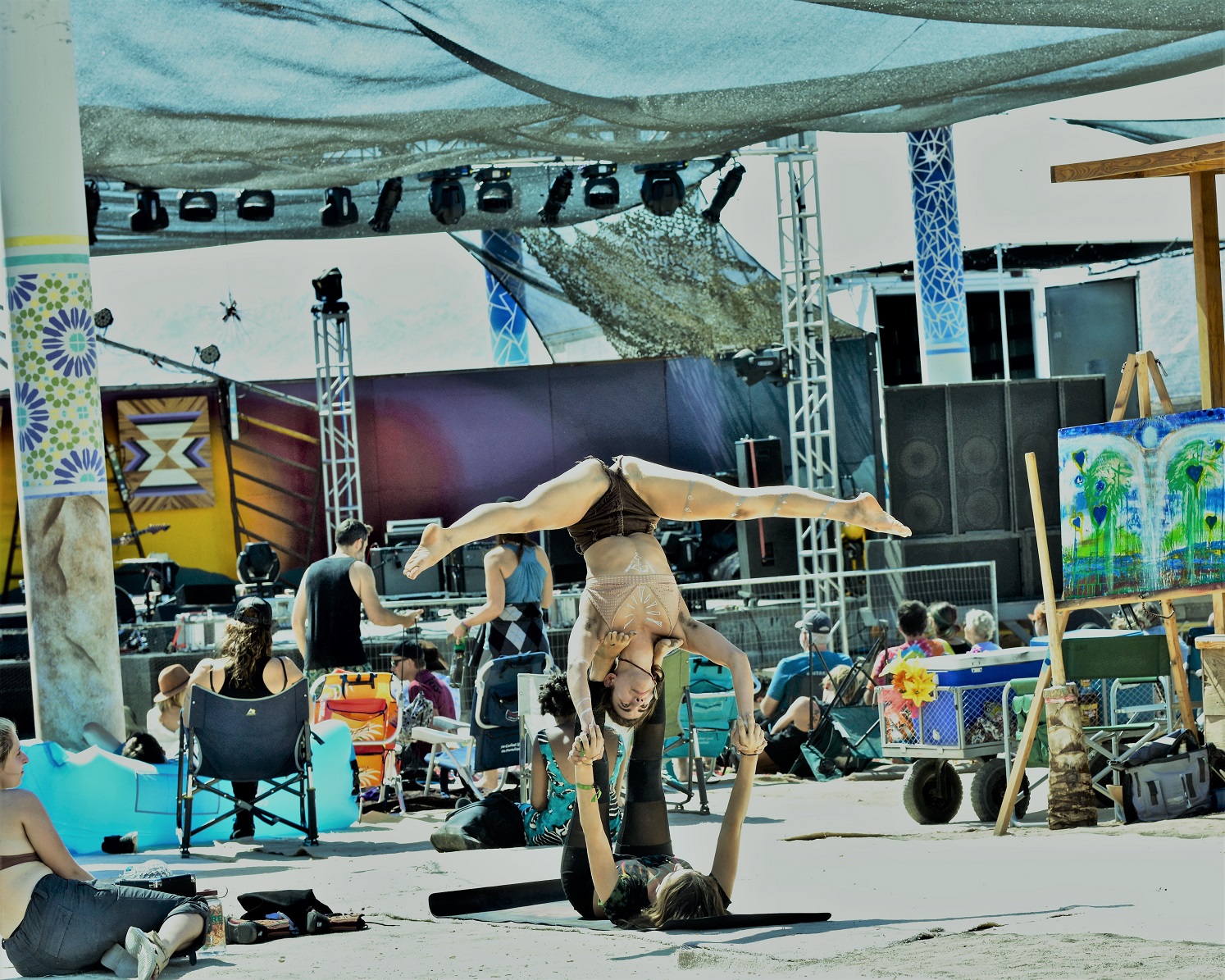 Check out more photos from the autumn Joshua Tree Music Festival.