Until 1995, back when The Grateful Dead roamed the Earth, Bob Weir developed some engaging onstage phrases that he'd utter from time to time, including "tuned just like a Swiss watch" when he muffed a lyric, or introduce "the family fun game, Take A Step Back," when urging fans to back away from the stage. He also sometimes stated, "We're trying to get everything Just Exactly Perfect," when fans got a little antsy during particularly long between-song tune-ups.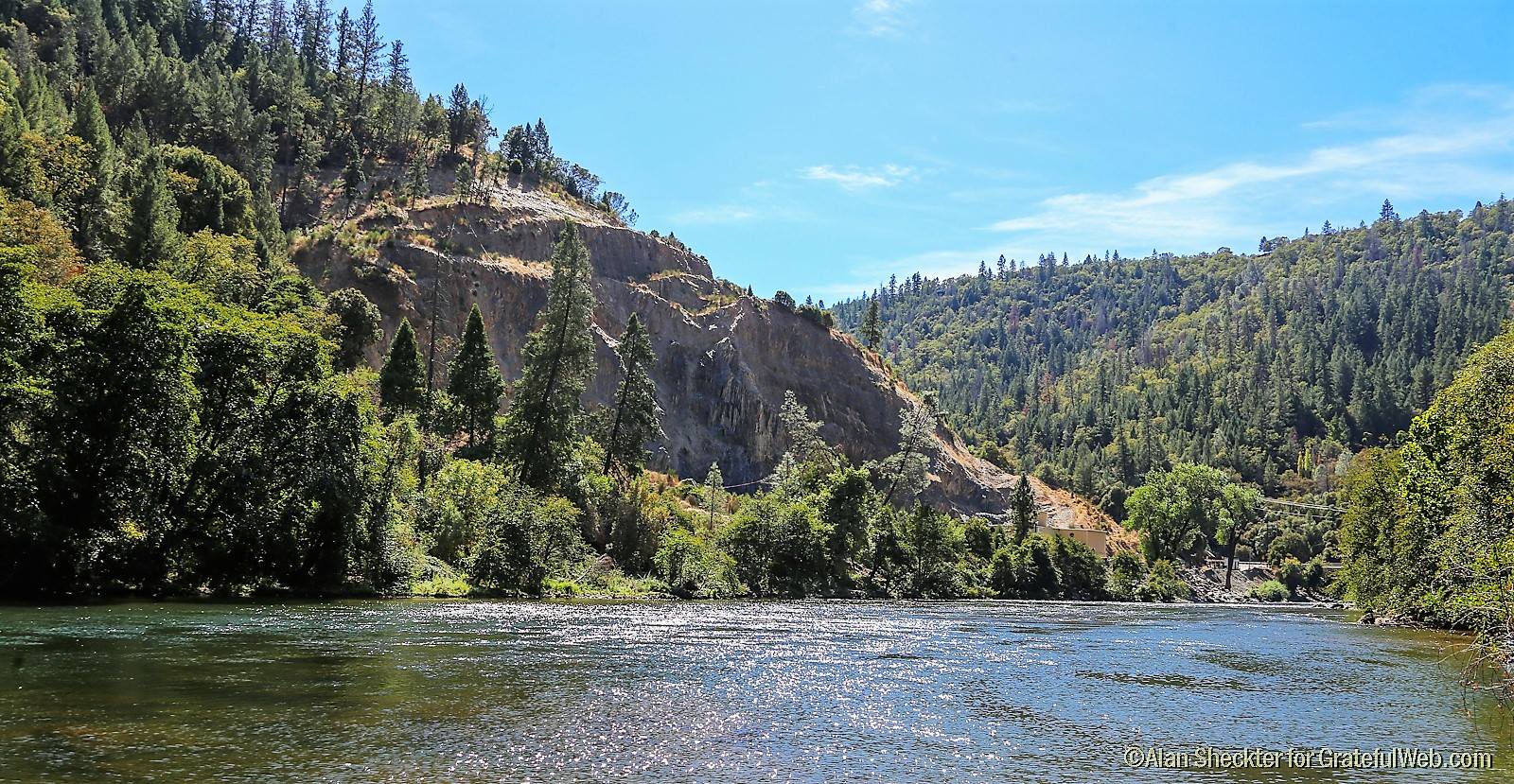 Segue to September 22-24 2017, and Teie One On Productions presented the inaugural Just Exactly Perfect Festival, a sold-out gathering near the town of Placerville, Calif., which featured regionally renowned musicians including Stu Allen, Achilles Wheel, Grateful Bluegrass Boys, Jennifer Mydland, Shakey Zimmerman, and Red Dirt Ruckus. Set in a Gold Rush-area campground called Nugget, alongside the South Fork of a river they call The American, the intimate boutique fest hit all the right places for those who appreciate such Bohemian music gatherings. All performers packed their own unique music punch, while several bands found common ground touching on songs and improvisational folk and blues stylings of The Grateful Dead and the indelible mark they made as an important player in the shaping of American music during the second half of the 20th century.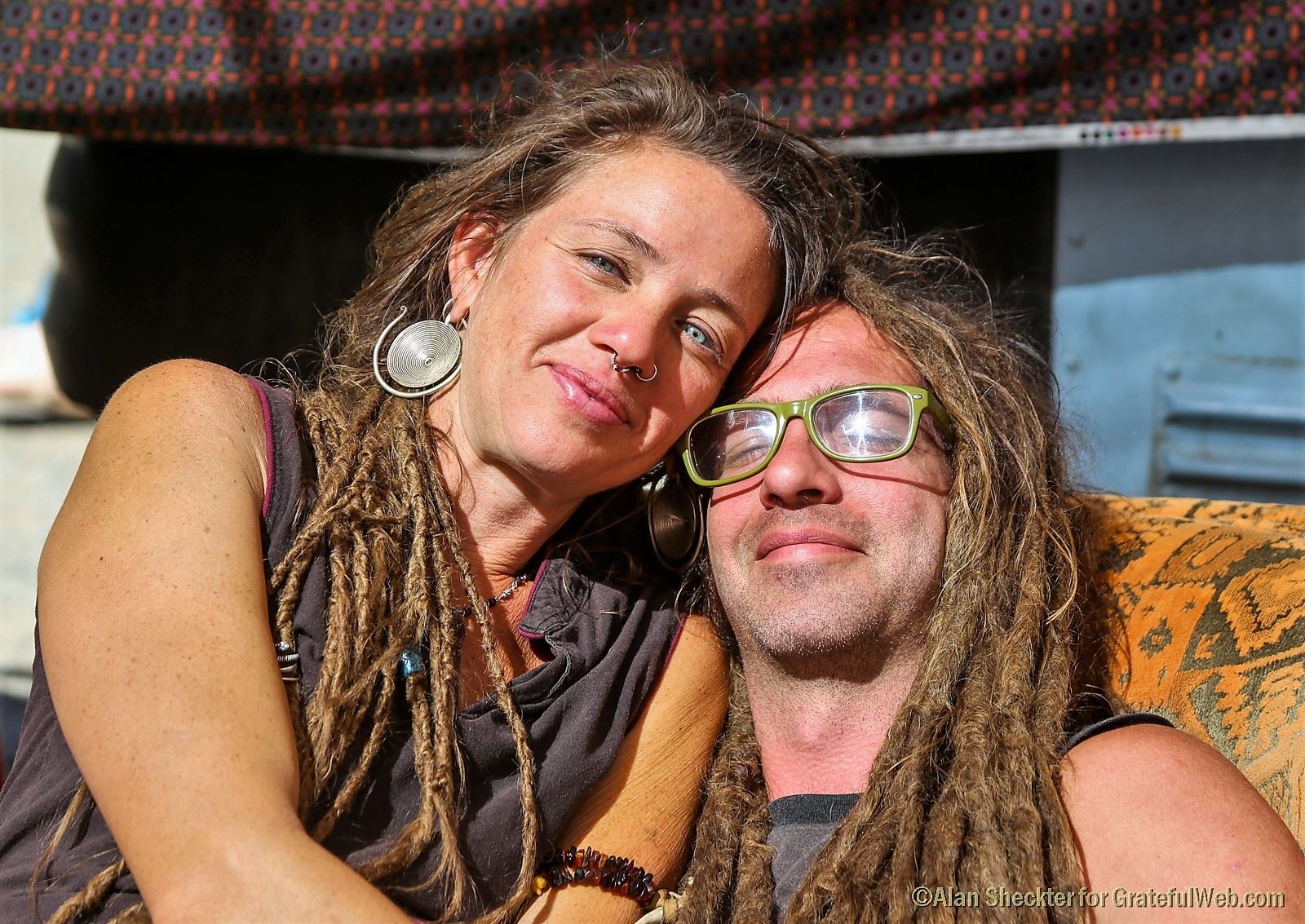 "The overall vision is to bring our tribe together to experience live music while giving back and supporting our communities," said festival producer Jennifer Teie. "We aim to keep the Just Exactly Perfect Fest intimate (under 500 attendees) in order to provide our best hospitality guests and artists." A portion of proceeds were to go to the El Dorado County (Calif.) Habitat for Humanity.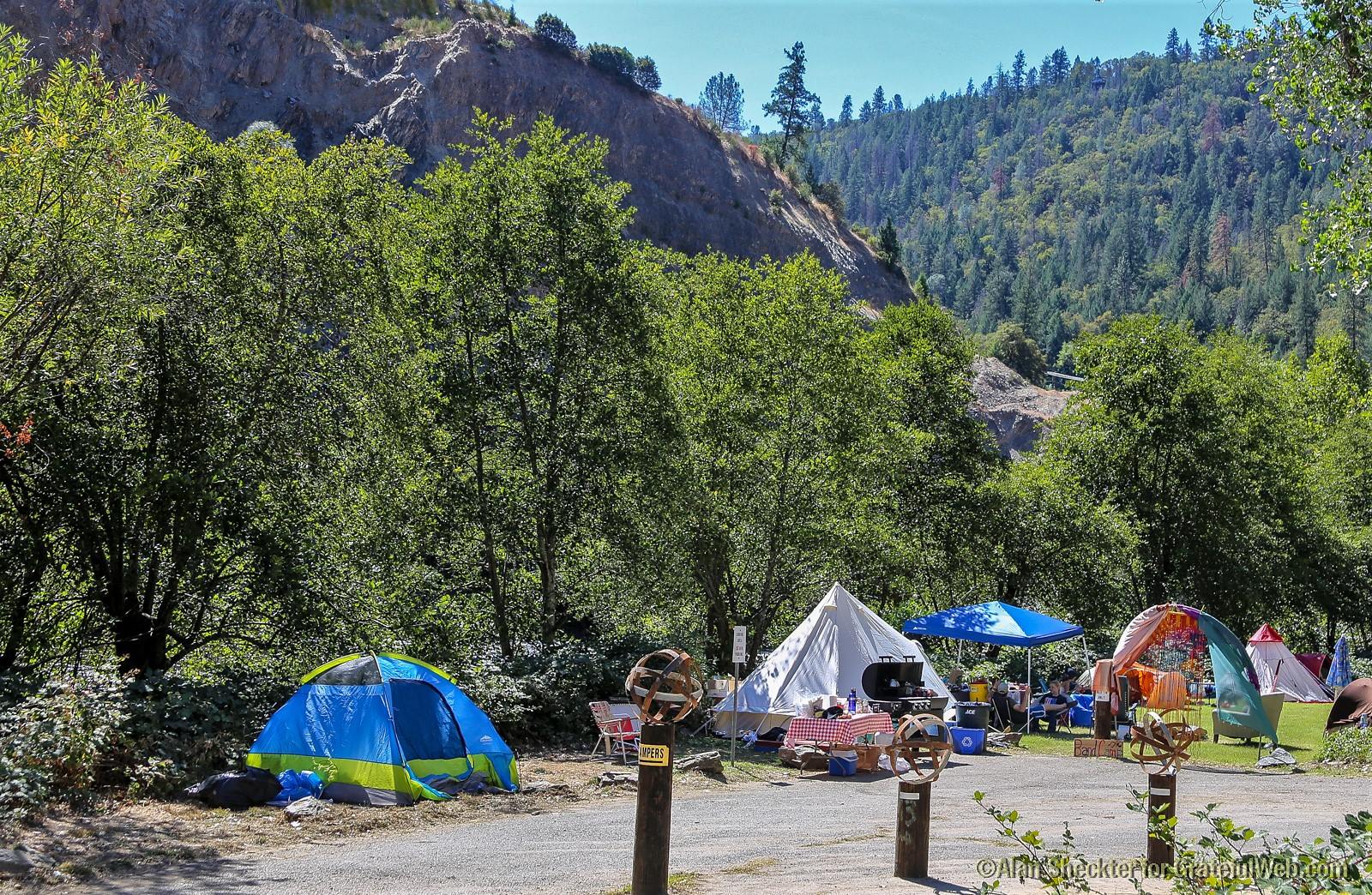 A glorious locale in foothills of the Sierra Nevada, the festy site was surrounded by steep canyon walls cut by the aforementioned river. Warm days and cool nights, flickering tree shadows, glistening burbling water, and general pastoral splendor helped define the non-musical essence of the festival.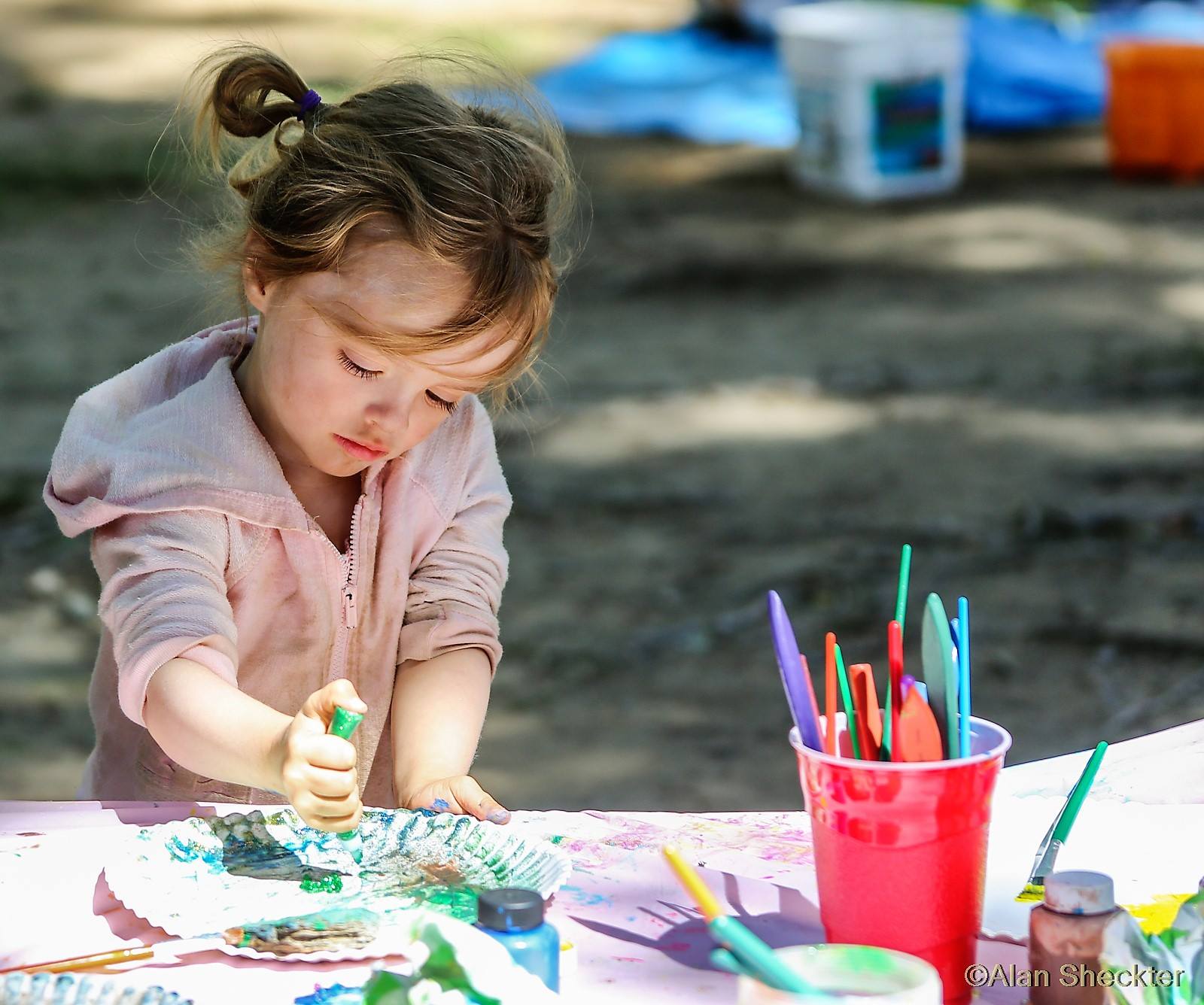 Scheduled jammy rock, blues, and bluegrass performances were supplemented by yoga, meditation, a learning-embracing kid's zone, craft tents (Good Earth Movement), healthy food and beverage offerings (i.e. Totem Coffee, Rise & Shine Bagels, Big Sexy Brewing Company), as well as showers and fully operating bathrooms added to the festival's vitality. A unique drive-through drop-off process of camping equipment that allowed for easy setup for the colorful campsites that dotted the riverside landscape was a sweet feature. And a campfire ring surrounded by straw-bale seating proved to be a fine place for late-night performances and singalongs.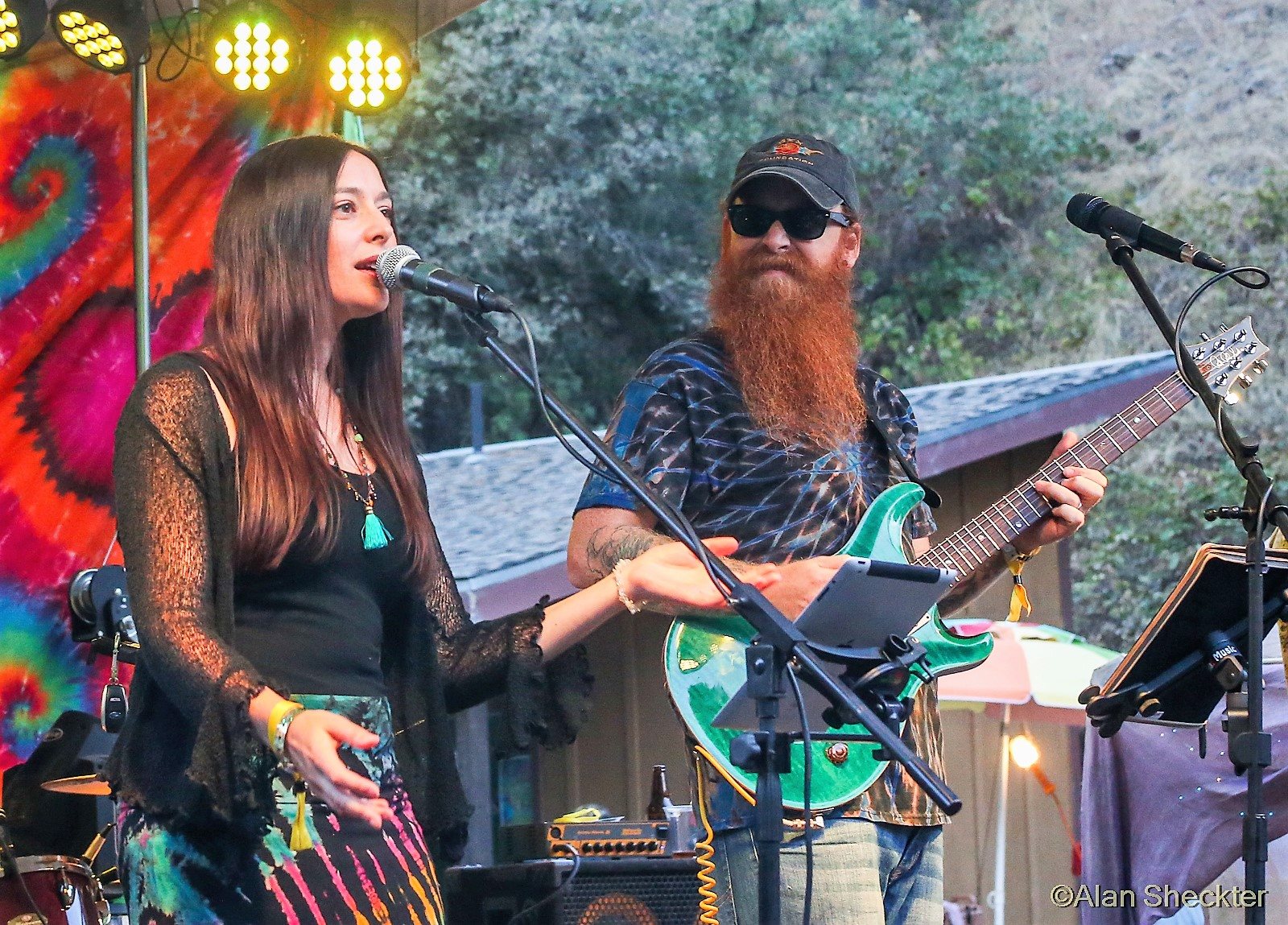 Grateful Web attended Sunday's proceedings, which culminated in a full two-set sunset performance by A Band Beyond Description, a conglomerate of fine players from Achilles Wheel (guitarist/vocalist Jonny "Mojo" Flores and drummer Mark McCartney), Saints of Circumstance (guitarist/vocalist Todd Gardner and bassist Mike Meagher) and friends, which on this night included Jordan Feinstein (keyboards), Neil Campisano (drums), and Jeannette Ferber (vocals), the latter of whom also performed over the weekend with Achilles Wheel/Stu Allen and the Grateful Bluegrass Boys.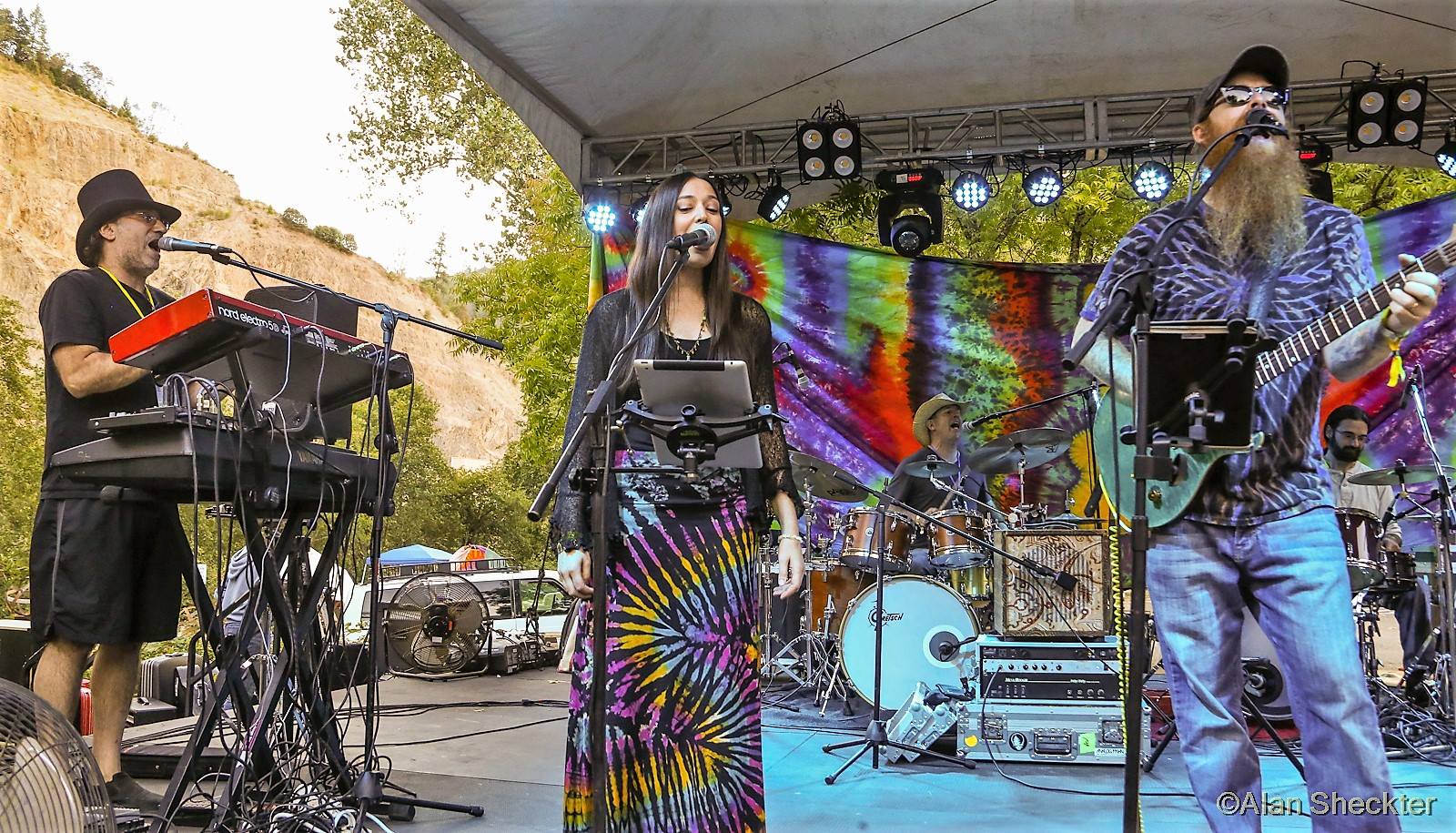 After A Band Beyond Description's masterful and epic first set of "China Cat" -> "I Know You Rider," "Estimated Prophet" -> "Eyes of the World," "Black Peter," "Throwin' Stones," and "Deal," the band returned for a second set that embodied all of The Dead's "Live Dead" LP, plus a couple of numbers: "Dark Star" -> "St. Stephen" -> "The Eleven" -> "Turn on Your Lovelight" -> "Death Don't Have No Mercy" -> "Feedback" -> "Not Fade Away" -> "Goin' Down the Road Feeling Bad" -> "We Bid You Goodnight."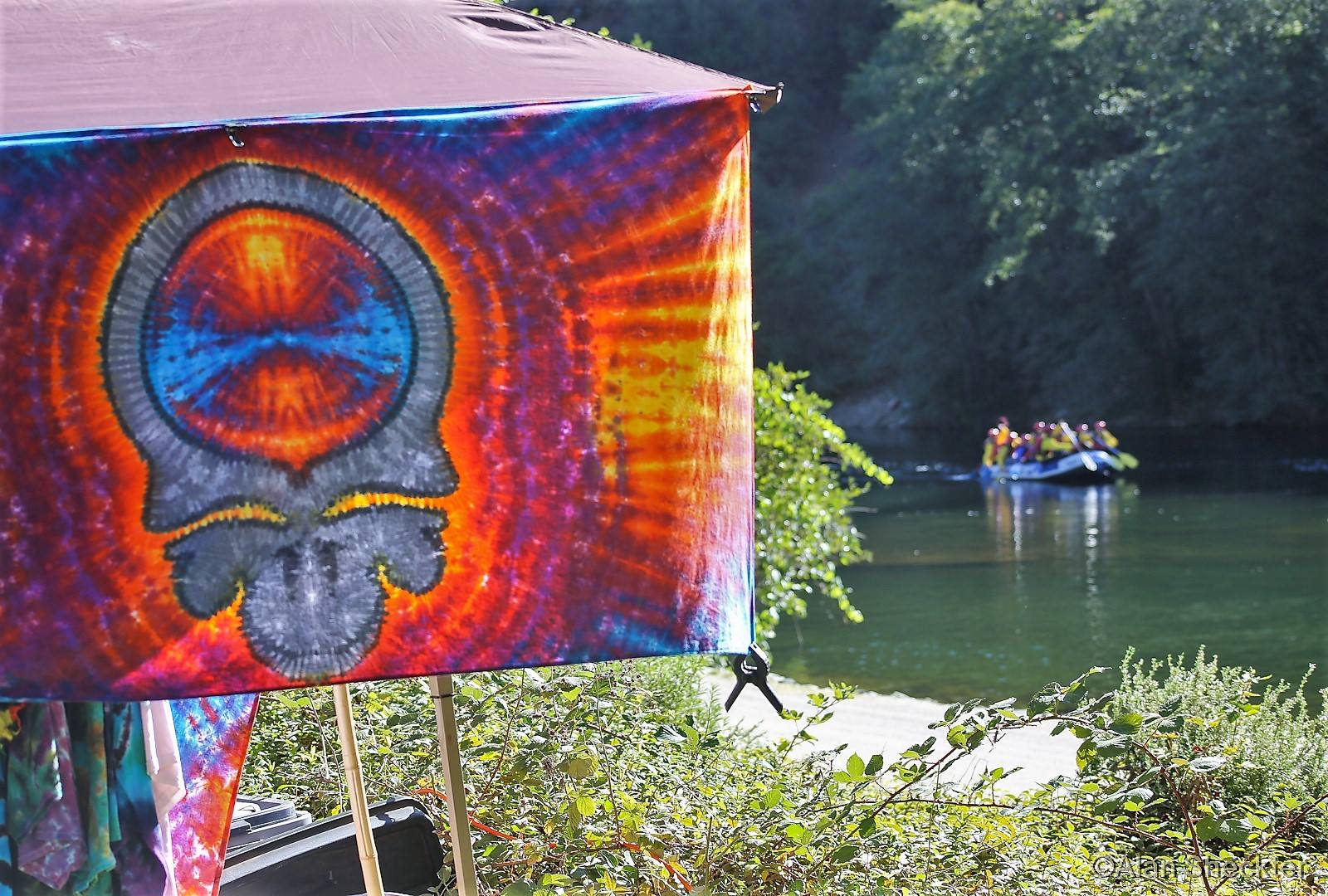 Earlier in the day, Jennifer Mydland (daughter of The Grateful Dead's Brent Mydland) continued to prove herself as a performer, delivering a short but sweet set singing and strumming an acoustic guitar backed only by Bay Area stalwart guitarist Pat Nevins. Mydland's set included Ingrid Michaelson's "You and I," Mumford & Son's "Little Island Man," Amy Winehouse's "Valerie," and Nathaniel Ratliff's "I've Been Falling."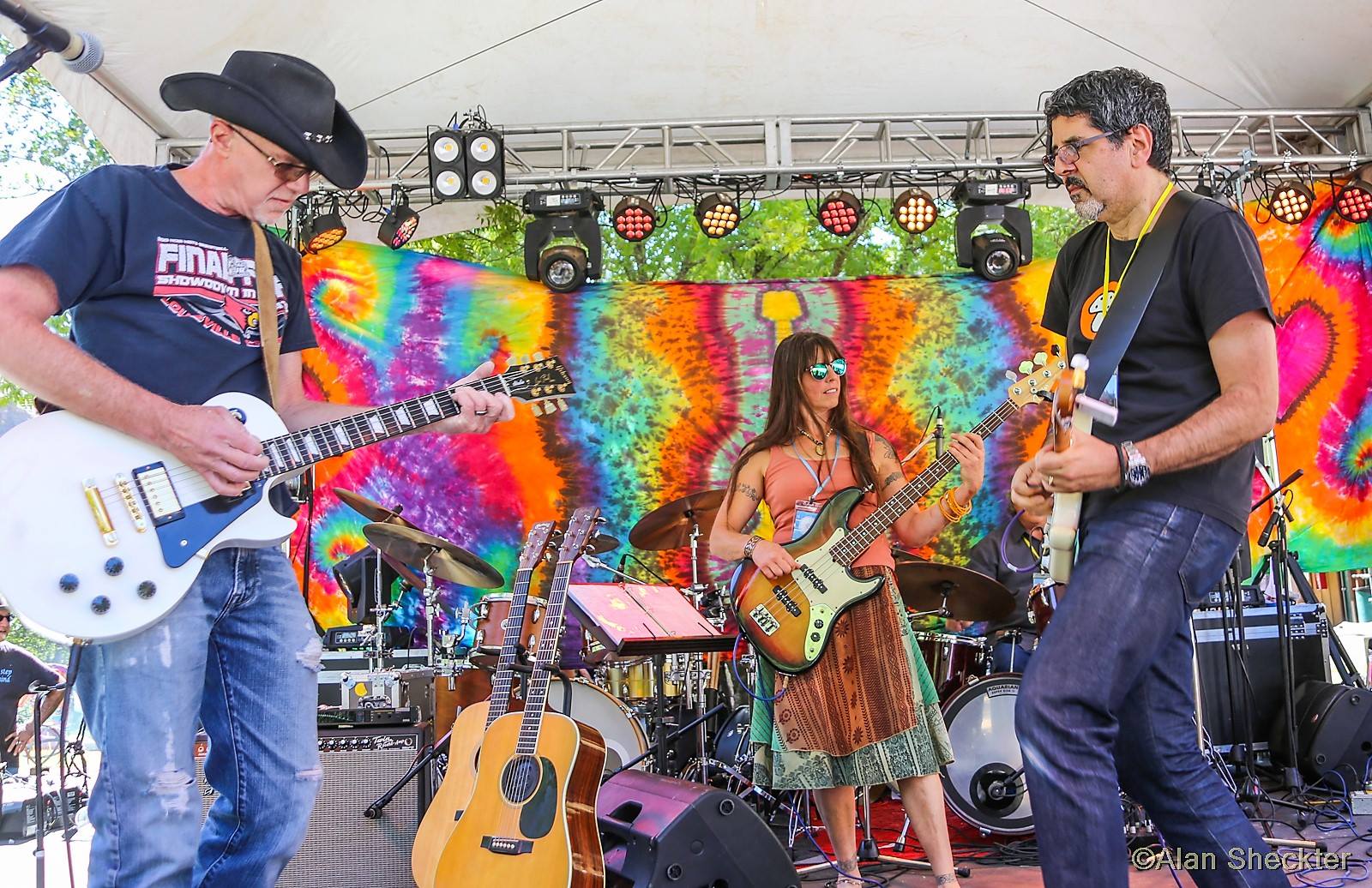 Nevis stayed on stage for a set by Shakey Zimmerman, a Neil Young/Bob Dylan cover band extraordinaire (Shakey has been a Young pseudonym, and Zimmerman, of course, is Dylan's real last name). The band's impressive appeal is a righteous combination of guitarist/vocalist Nevins' uncanny ability to channel Young's and Dylan's vocals, lead guitar passages from expertly schooled Jody Salino, along with right-on-time bottom end offerings from bass player Jen Rund and drummer Mike Eaves.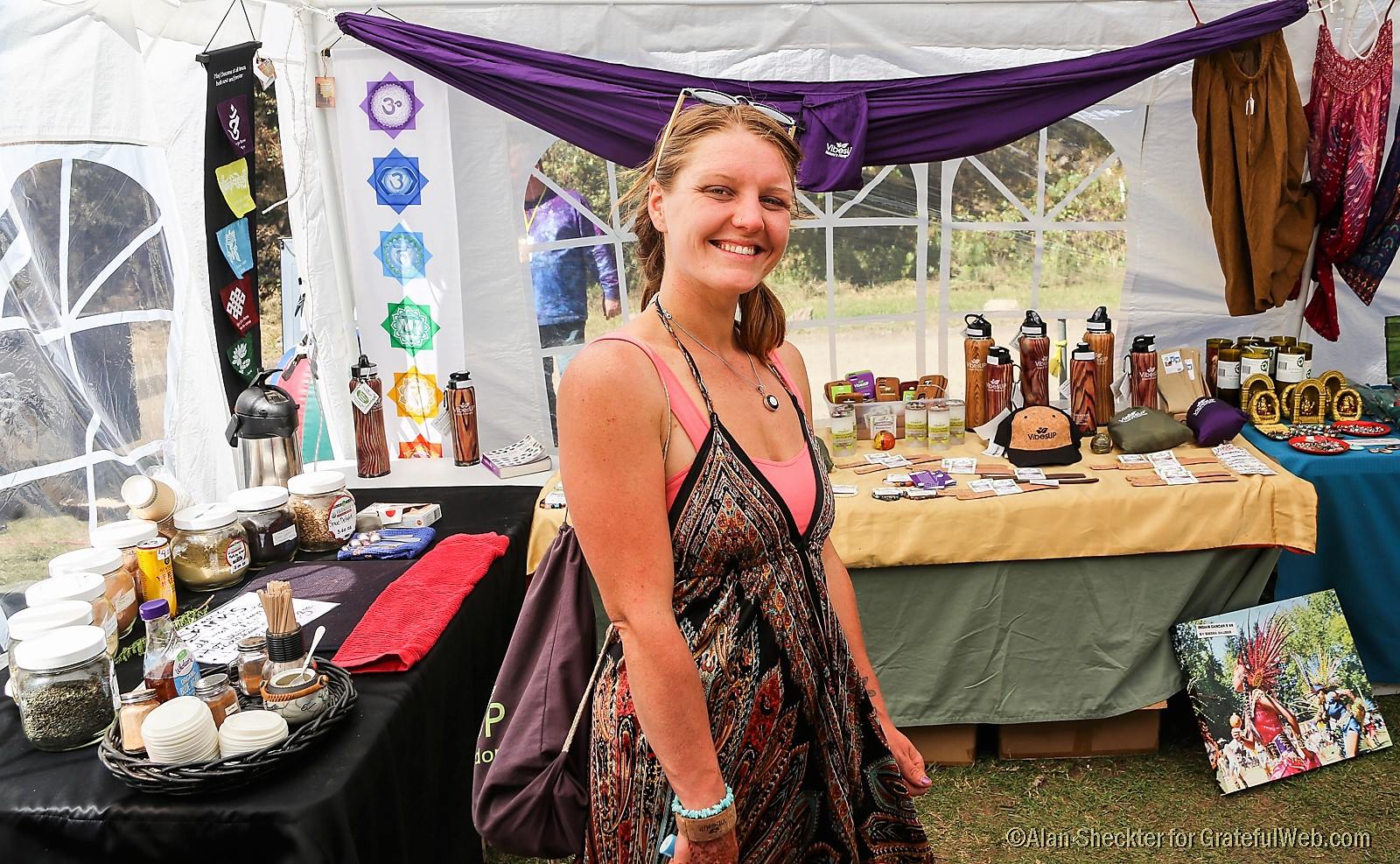 Dylan songs included "Lay Lady Lay," "Just Like a Woman," "Slow Train Coming," "One More Cup of Coffee," and set-closing number, "Tangled up in Blue." Young tunes included raucous opener "Powderfinger," as well as "On the Beach," "Throw Your Hatred Down," and "Love to Burn."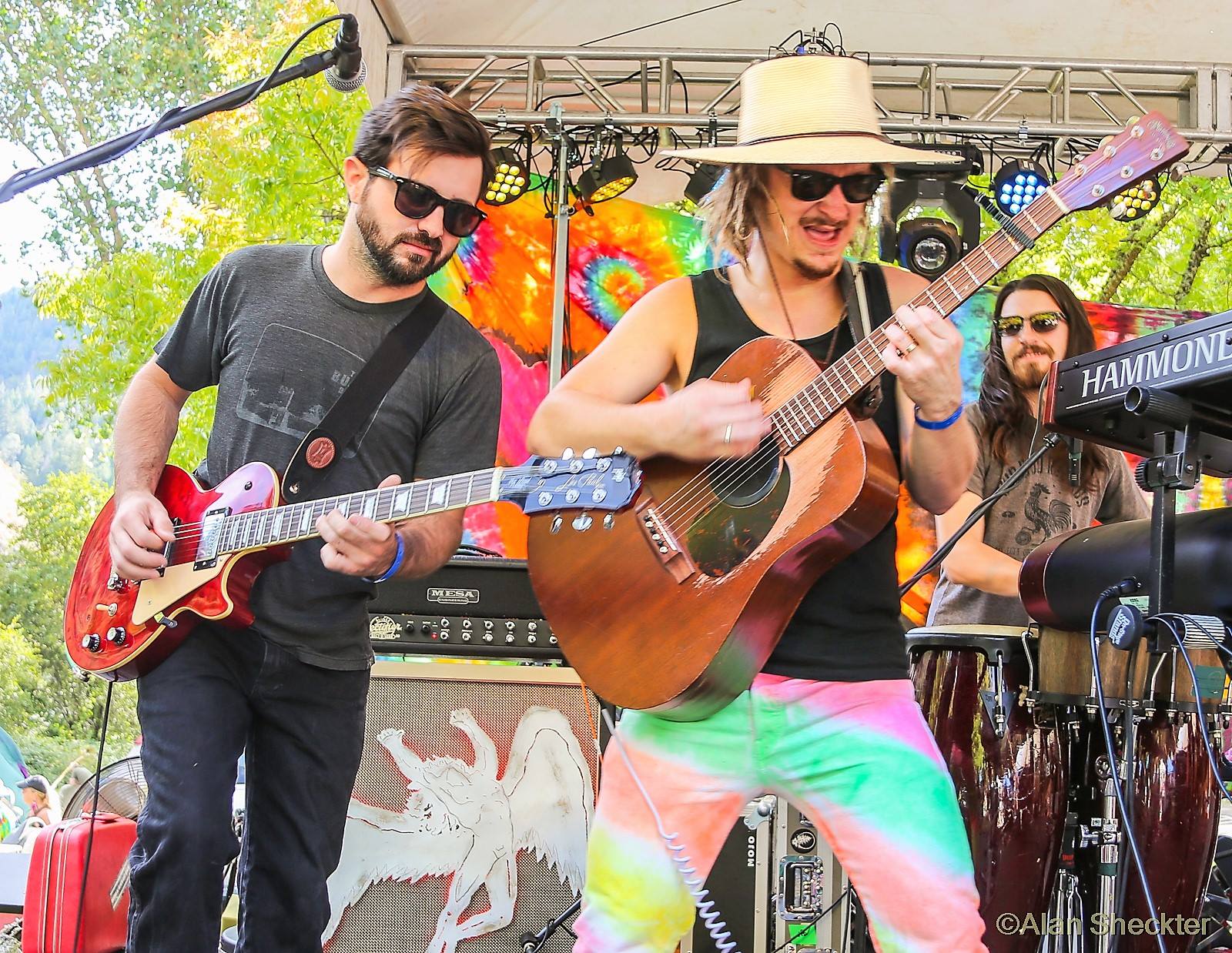 Island of Black and White preceded Band Beyond Description with a super set of originals and covers. The charismatic veteran local band was led by multitalented and bigger-than-life personality and unicyclist Chris Haislet (Hammond keyboards, guitar, accordion, vocals), drummer Nawal Al Wareeth, and brothers Timmy Picchi (lead guitar) & Patrick Picchi (percussion), who have also been stalwart members of Walking Spanish.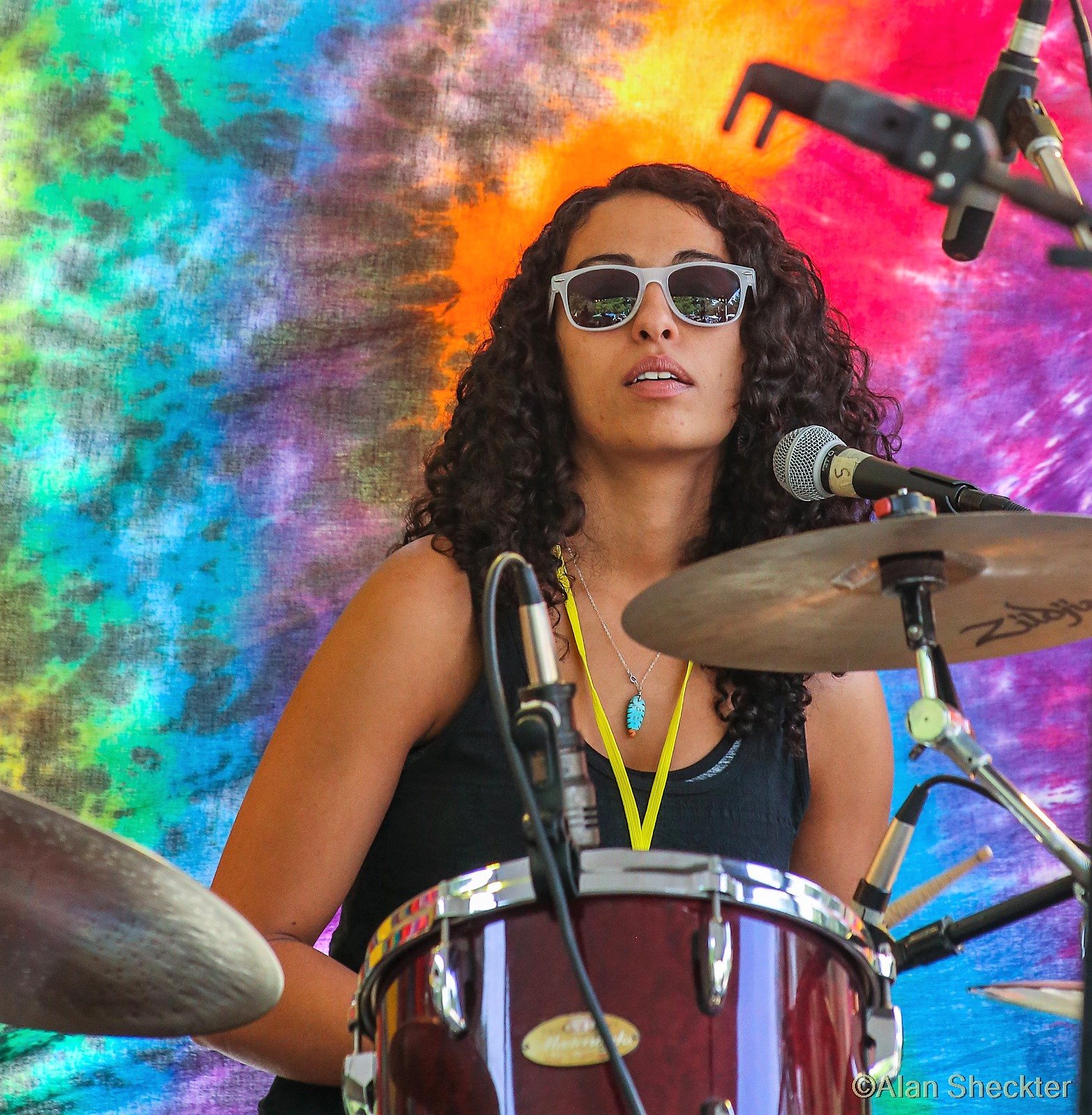 In addition their own tunes, "Weather" and "Como Sofia," their set included captivating powerful versions of Booker T. & the M.G.'s "Green Onion," Spencer Davis' "Gimme Some Lovin'," Otis Redding's "Hard to Handle," as well as a double shot of surf songs, the Surfari's "Wipeout" and The Shadows' "Apache."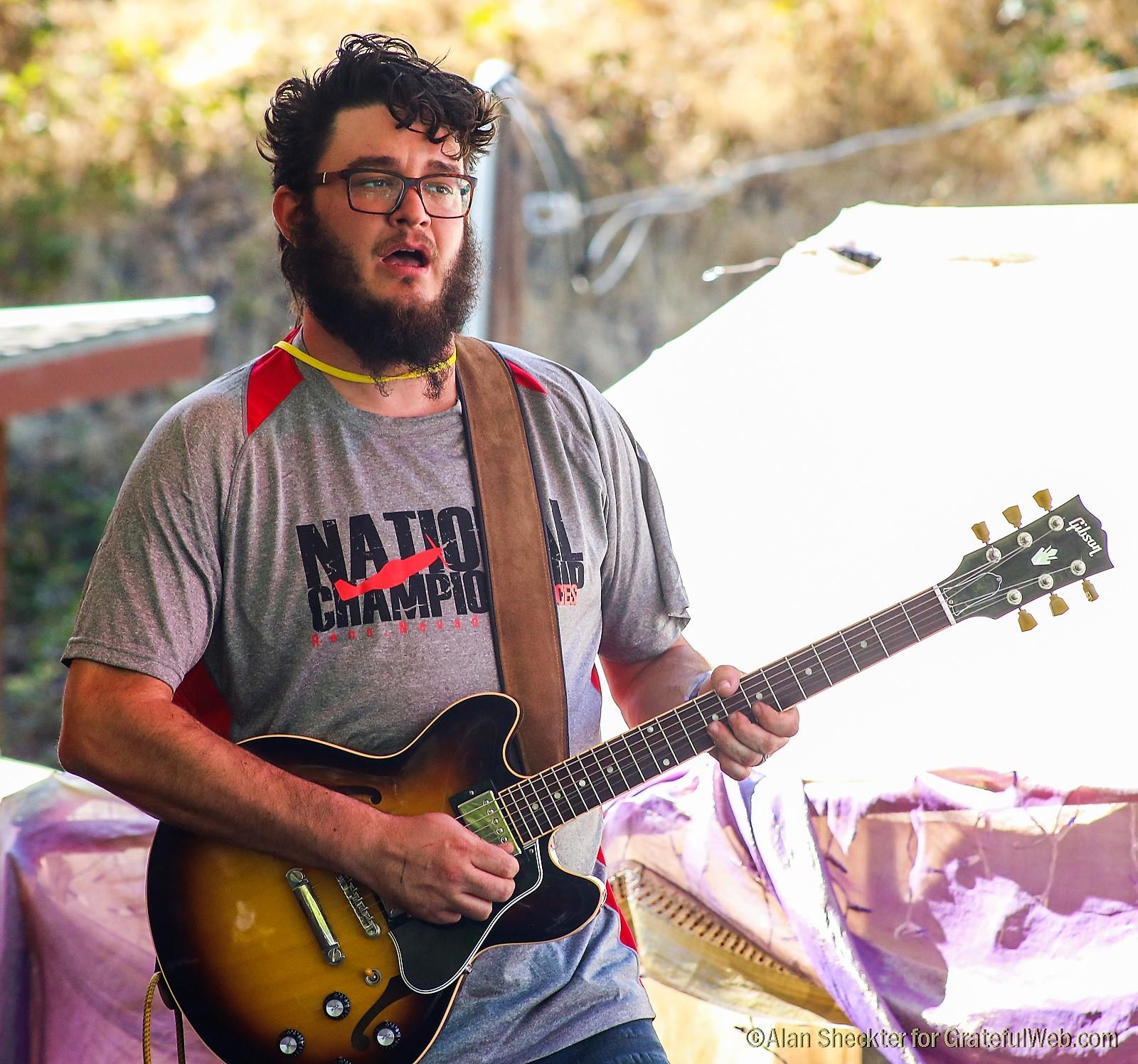 The day also featured a set by power trio Knuf, with Matt Tzolkeen Gillies leading jams that included medleys such as their own "The Peak" -> David Bowie's "Fame" -> "The Grateful Dead's "Slipknot."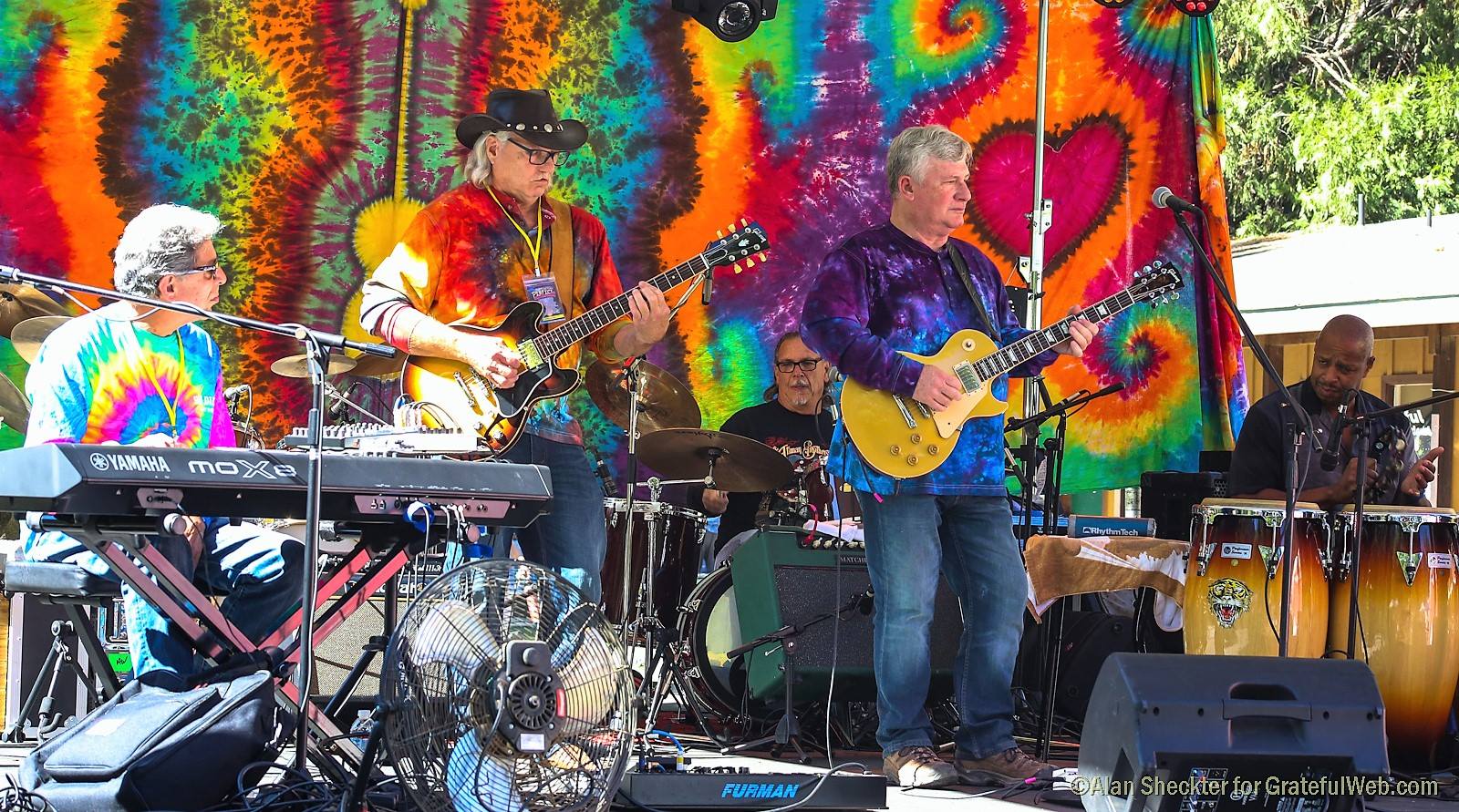 The day's musical offerings began with Second Time Around's set of Allman Brothers Band tributes, including "Jessica," "One Way Out," "Ain't Wastin' Time No More," and "Whipping Post."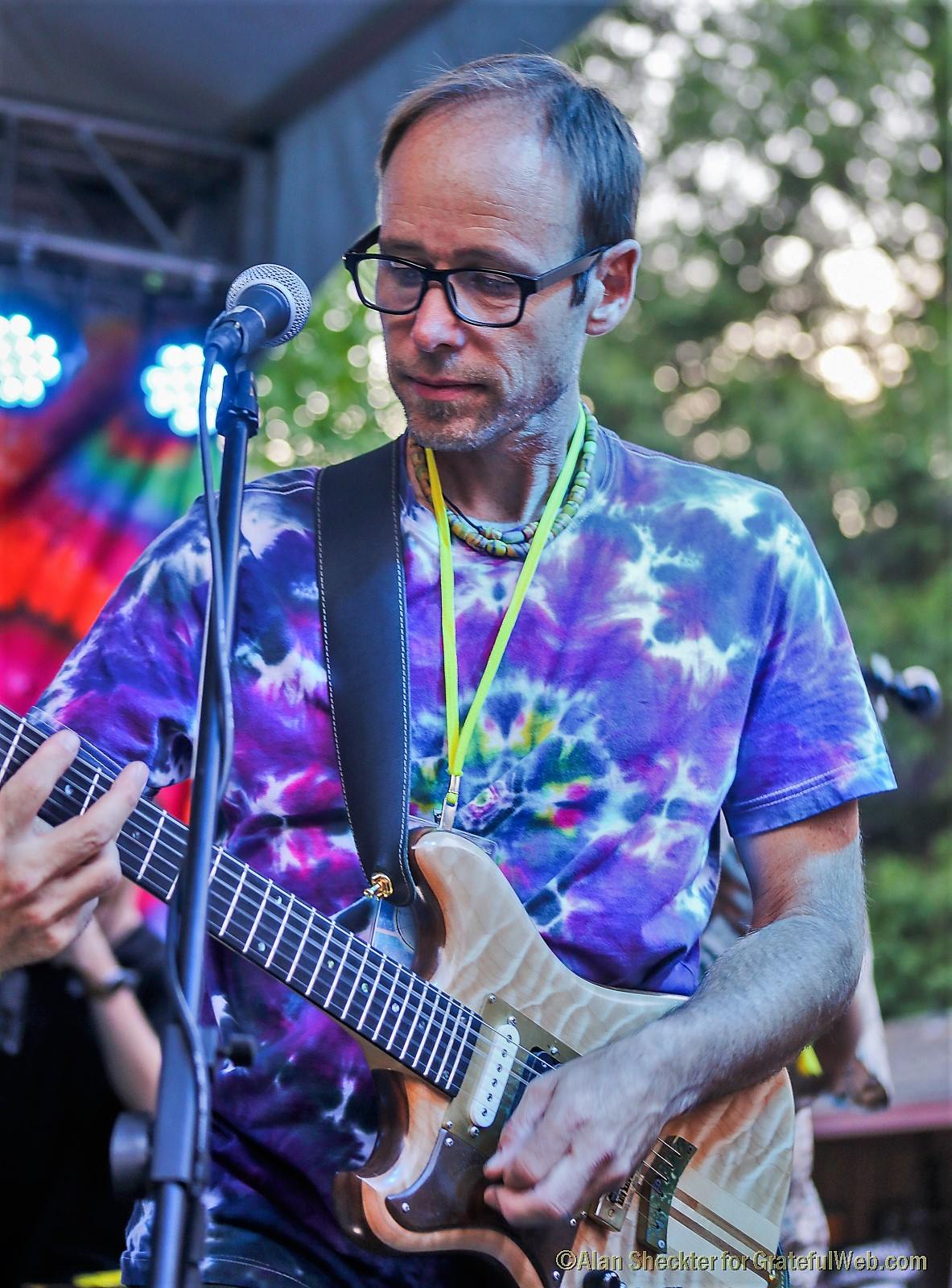 Other acts over the weekend included Achilles Wheel (improvisational "rockadelia"), Matt Rainey and Dippin' Sauce (blues-rocking jam band), No Simple Highway, Saints of Circumstance (performing a Jerry Garcia Band tribute) Grateful Bluegrass Boys (traditional bluegrass versions of classic rock songs), Red Dirt Ruckus ("Foothill Rudegrass" featuring high-energy string arrangements, harmonies, and an eclectic mix of originals and familiar favorites, Late for Dinner ("high vibe" fusion of Caribbean Pop, and Reggae rhythm, rock, and blues), Loose With The Truth (Bay Area Band performing in the spirit of The Grateful Dead, and The Vintage Find.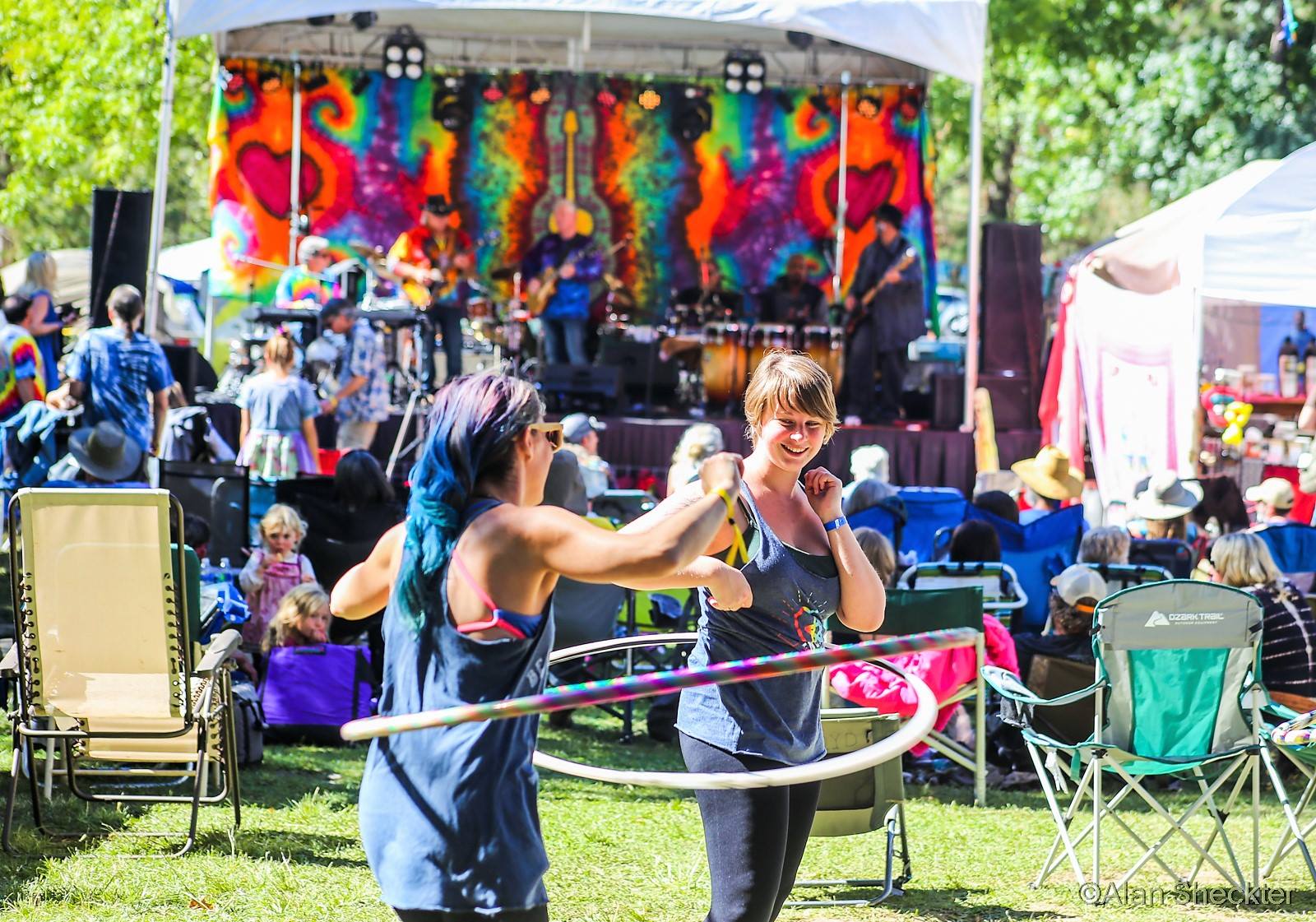 Teie One On Productions, Jennifer Teie said, "is actively pursuing the opportunity to continue producing live music events and festivals. We intend to purchase and develop a larger property on the river to be a premier live music stay-and-play destination."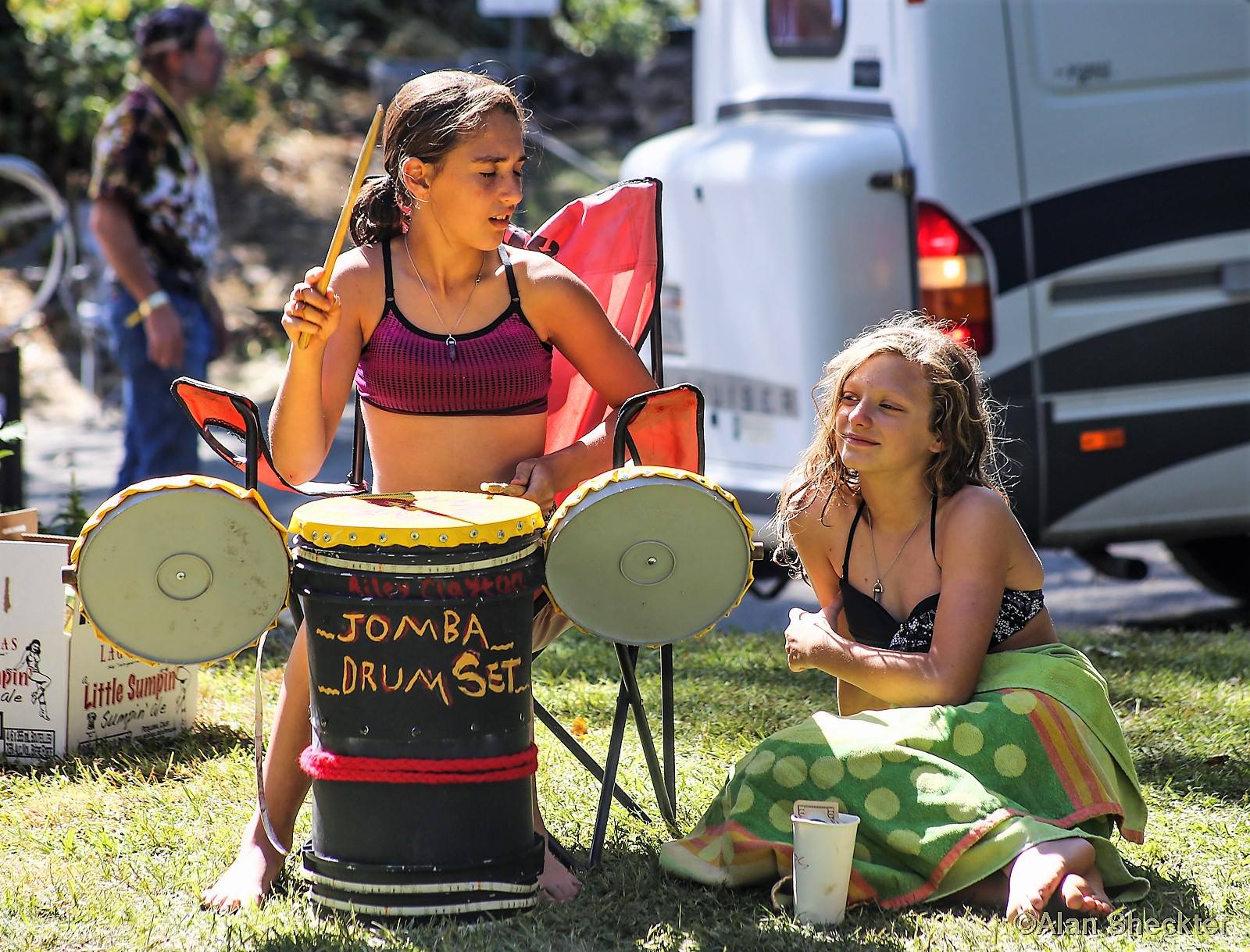 Check out more photos from Just Exactly Perfect Festival.