Returning to the scenic banks of the American River in Northern California on the last week in September, devotees of jam band/Americana music, nature, surprises, and bohemian goings-on – an environment one might call "Just Exactly Perfect" – will reconvene at the second annual gathering, dubbed the Just Exactly Perfect Festival.
The "Just exactly perfect" phrase, Grateful Dead concertgoers will remember, was frequently voiced over the years by Bob Weir, i.e., "We're trying to get everything just exactly perfect," during particularly lengthy between-song tunings. With the production team's attention to detail and comfort, it became an appropriate moniker for the boutique festival.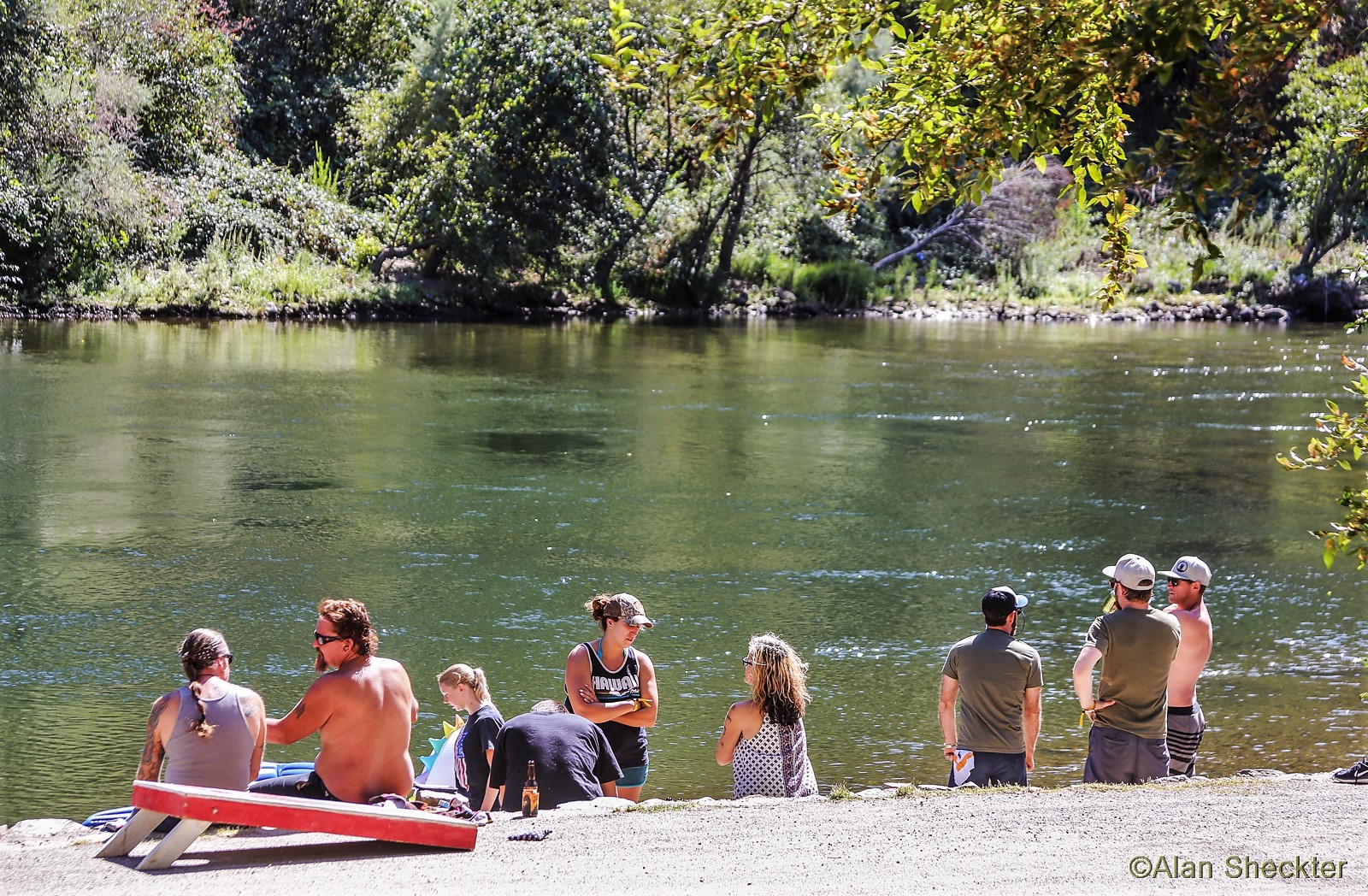 Presented by the burgeoning Teie One On Productions, the idyllic festival village is set specifically at the Nugget Campground at Chili Bar on the South Fork of the American River, in a place that was once a former settlement and mining camp. These days, outside of festival weekend, Chili Bar is a popular whitewater rafting locale, deep in the Sierra Nevada foothills, a few miles north of Placerville, California.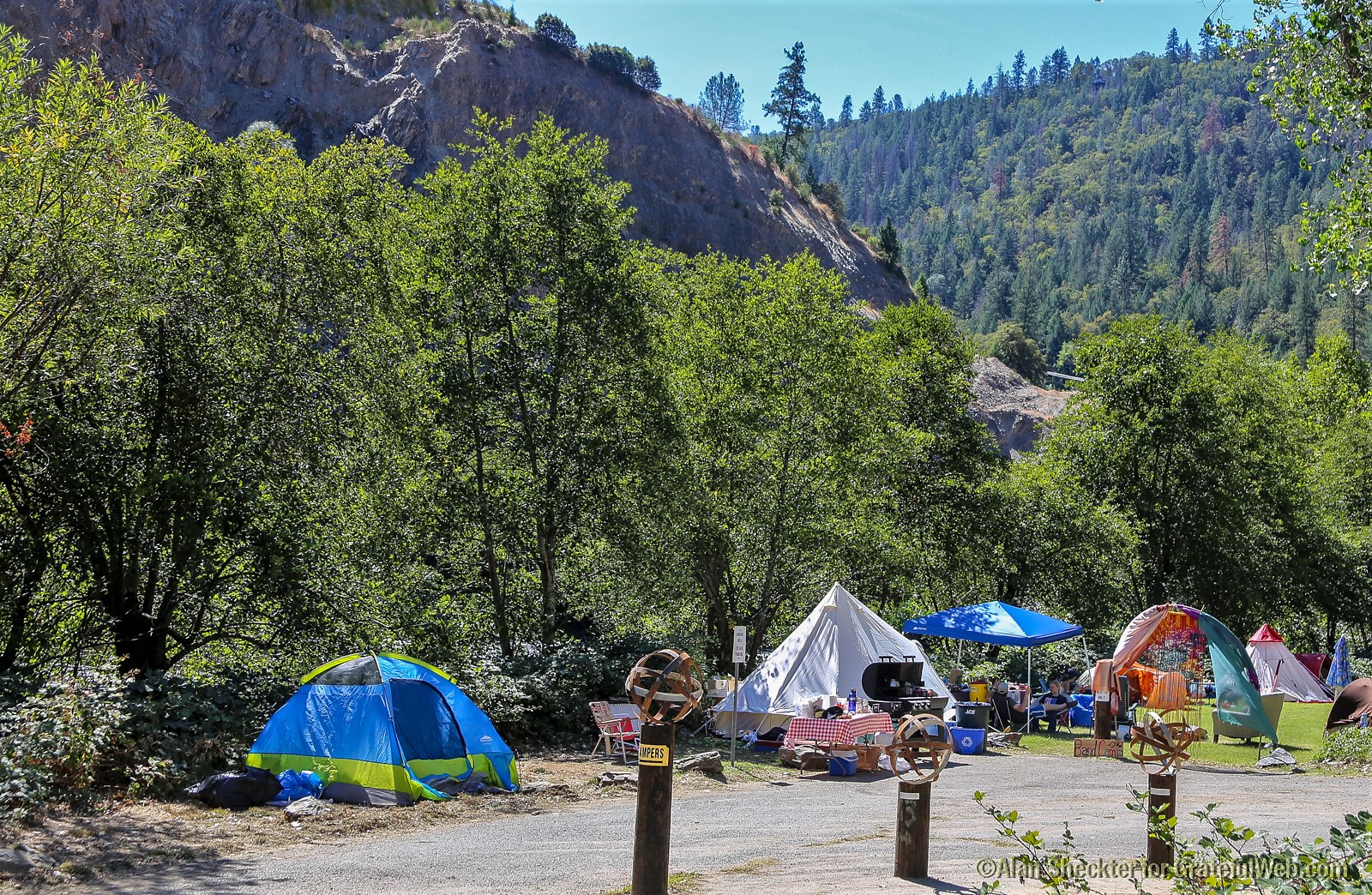 Once attendees make their way down the dirt road to the riverside and campground, they will share the weekend with renowned exploratory performers such as Stu Allen & Mars Hotel, Katie & the (California) Kind, Achilles Wheel, Stephen Inglis with David Gans, Joe Craven & the Sometimers, Jerry's Middle Finger, Jessica Malone Band, Red Dirt Ruckus, and more.
All performers will deliver their own unique interpretive musical masterpieces, while several bands will likely share common ground on the repertoire and stylings of The Grateful Dead and the important mark they made in American music history.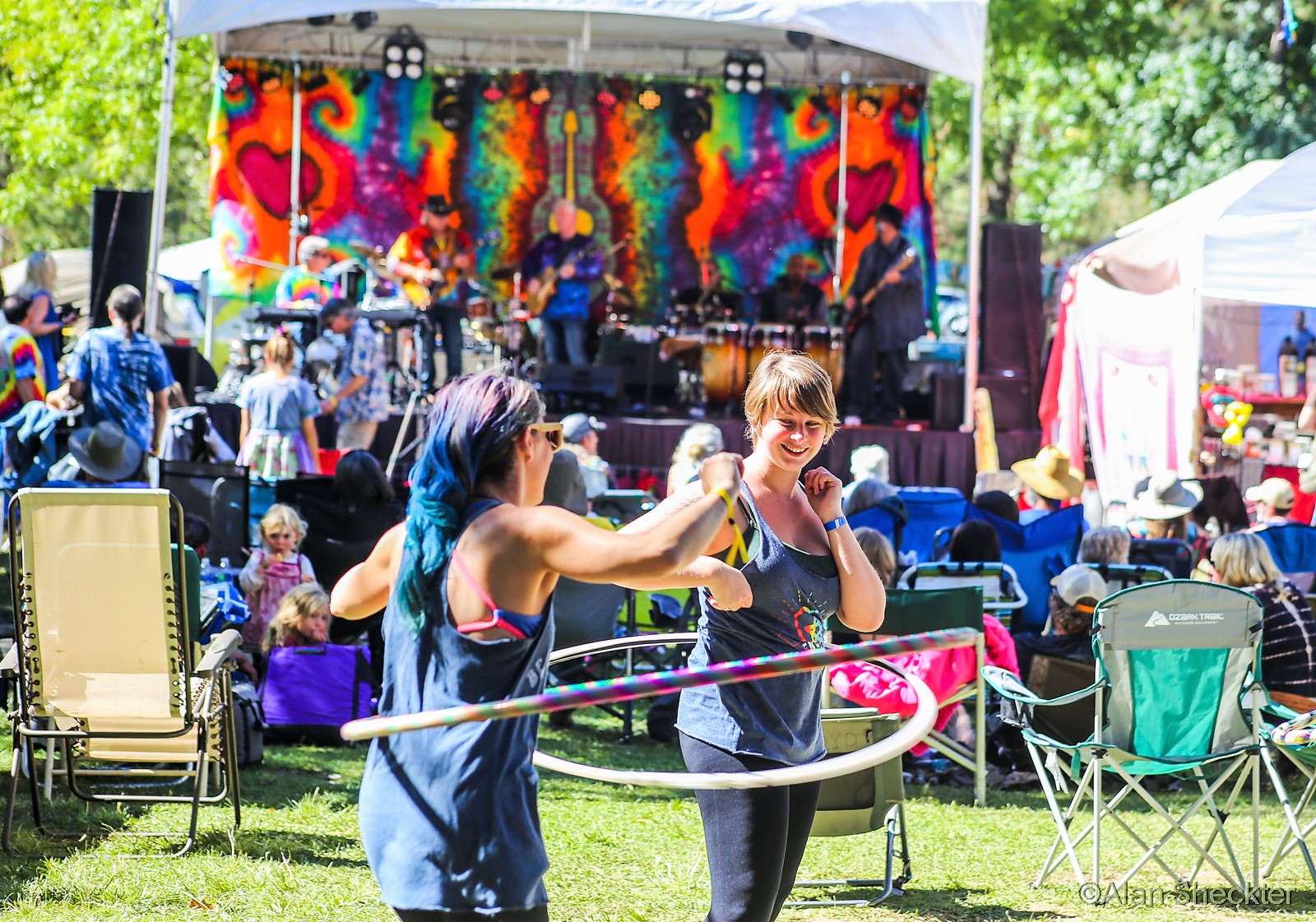 The festival team will adorn the tranquil waterside locale with a fine main stage, picturesque riverside campground, a bounty of craft and food vendors (and craft beer and coffee), and kids' activities area. The festie site also boasts hot showers and full bathrooms, and a very large campfire and surrounding seating area that are perfect for acoustic "campground jams" that take place after 10 p.m., and go late into the night, when the no-amplified-music rule take over. The historical average temperatures for these early autumn calendar dates are a high of 81 and a low of 58, which is to say, just exactly perfect.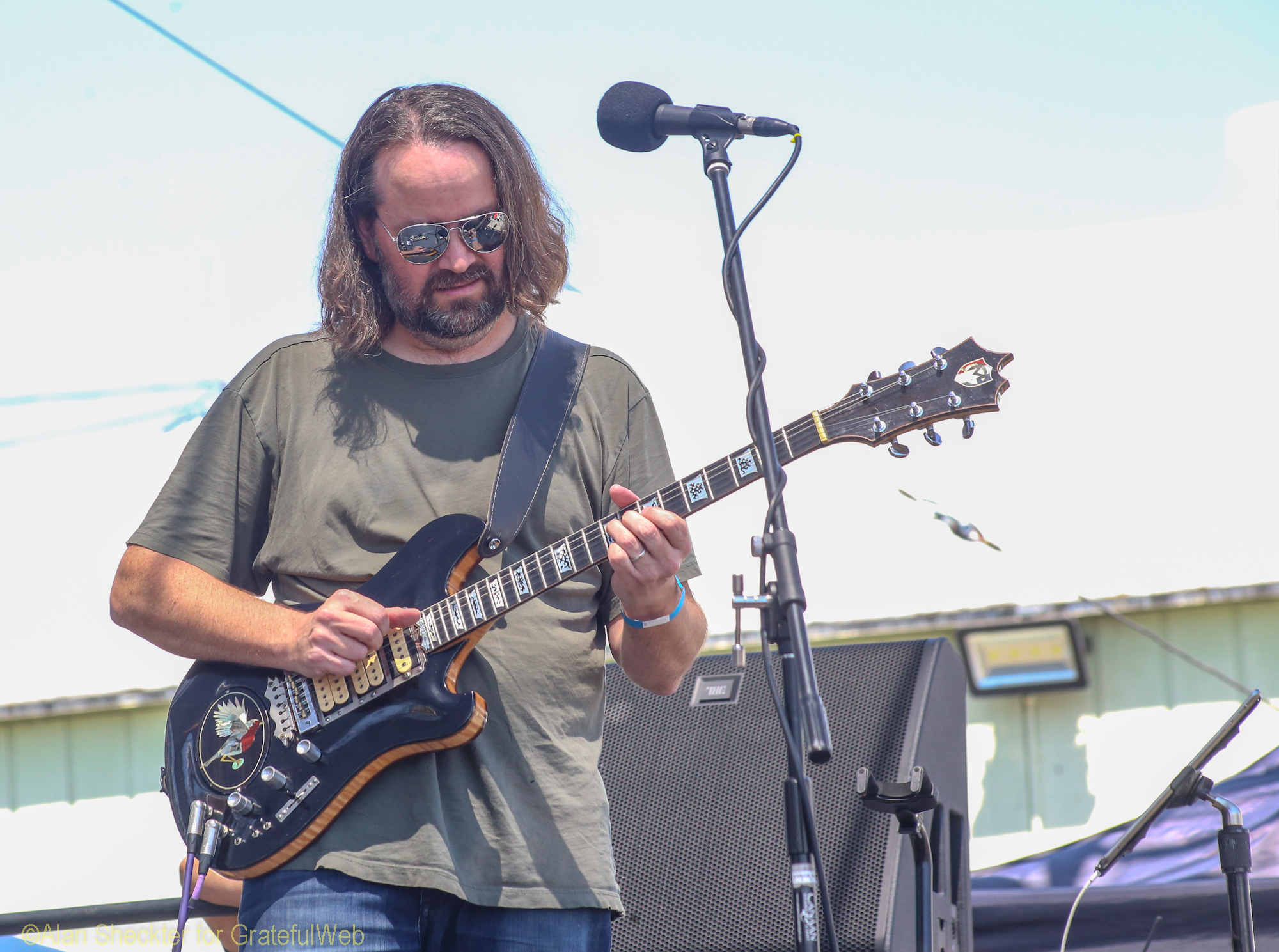 For those who haven't yet had the pleasure, Stu Allen, the festival headliner whose is a top-notch Grateful Dead tribute specialist, is frequently included in discussions about "Who else could Dead & Company have picked for vocalist/lead guitarist?" Allen has toured with Phil & Friends, Melvin Seal's JGB, and Dark Star Orchestra, also for about 20 years has led weekly live shows in Berkeley, Calif., that are of local legend. Here, he will perform with his band, Mars Hotel, which includes a revolving roster of prominent musicians.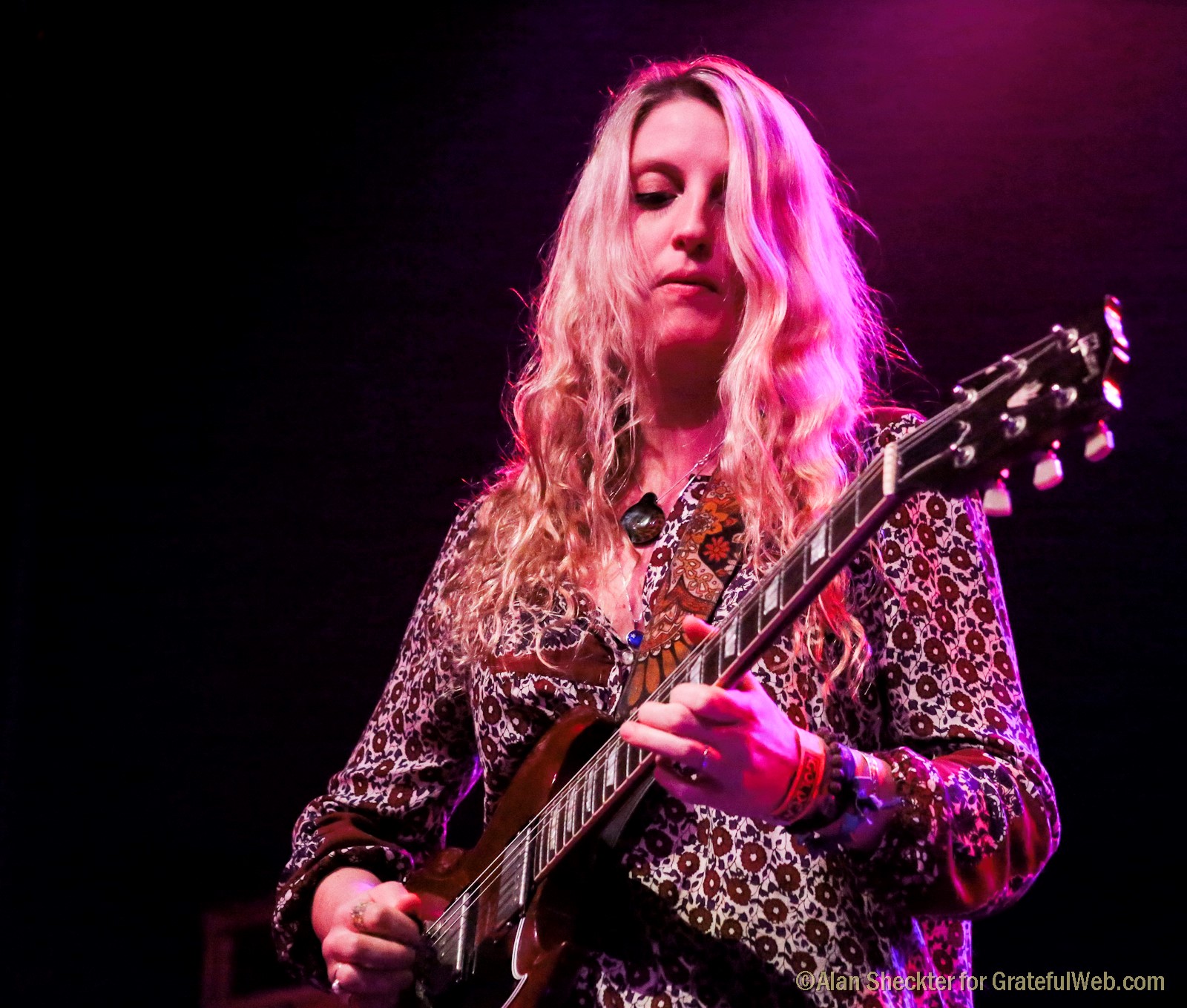 Katie & the Kind, which include singer/songwriter Katie Skene, along with Barry Sless, John Molo and Pete Sears, who are three core players in Moonalice and the David Nelson Band, are sure to dazzle with their improvisational blues-rock jams.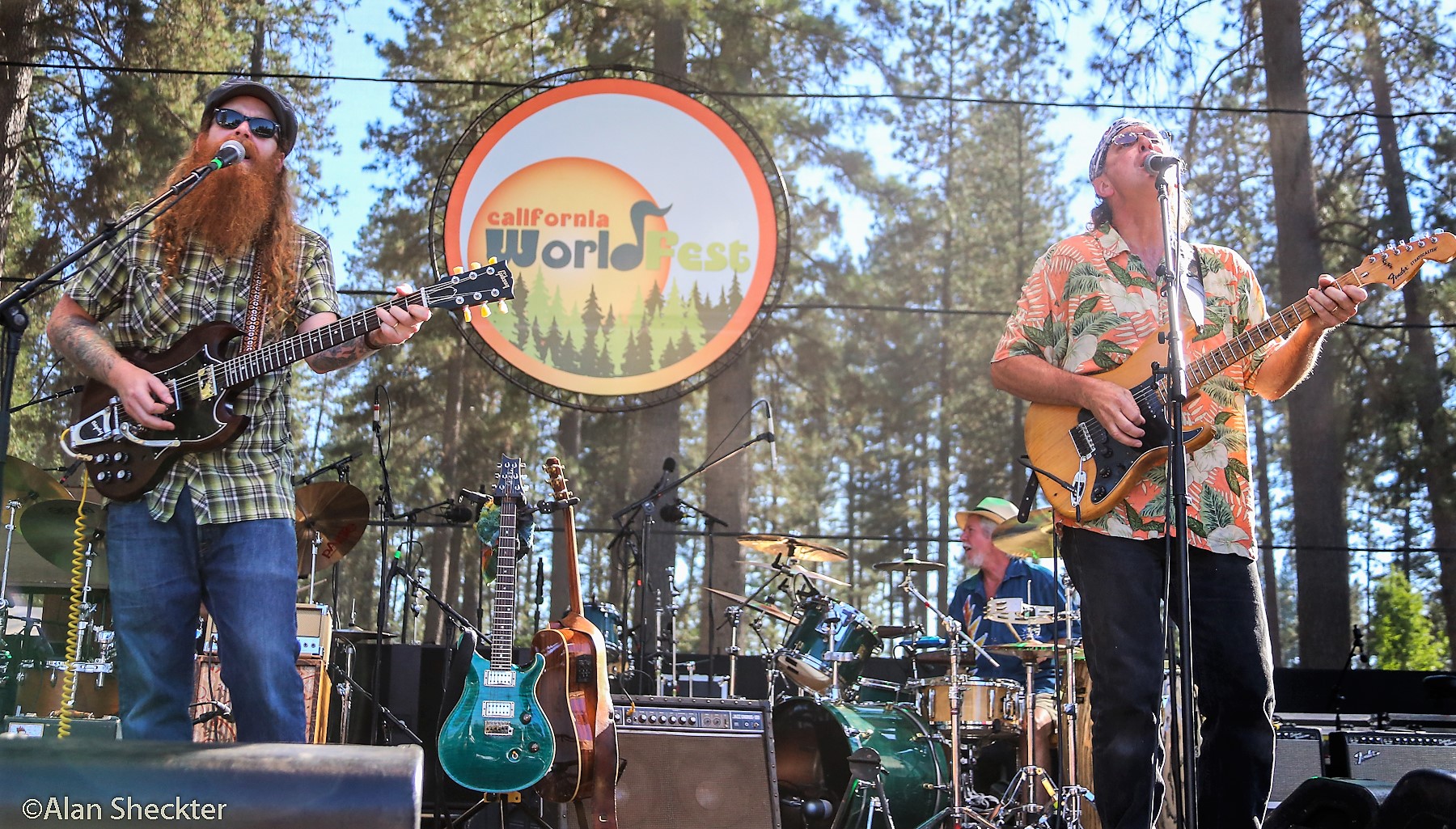 Achilles Wheel, a band of top players whose psychedlicized dance 'n' jam-rock essence is led by two extraordinary musicians, Jonny "Mojo" Flores and Paul Kamm. The band, which continues to gain more and more buzz – and headlining gigs – in the West, promises an excellent balance of well-crafted originals as well as awesome odes to some classic pieces of rock, blues, and more. Flores also leads another JEP Fest act, the Band Beyond Description, which also conjures up its own brand of Grateful Dead songbook interpretations. It's expected that Danny Eisenberg and Murph Murphy will be part of that ensemble.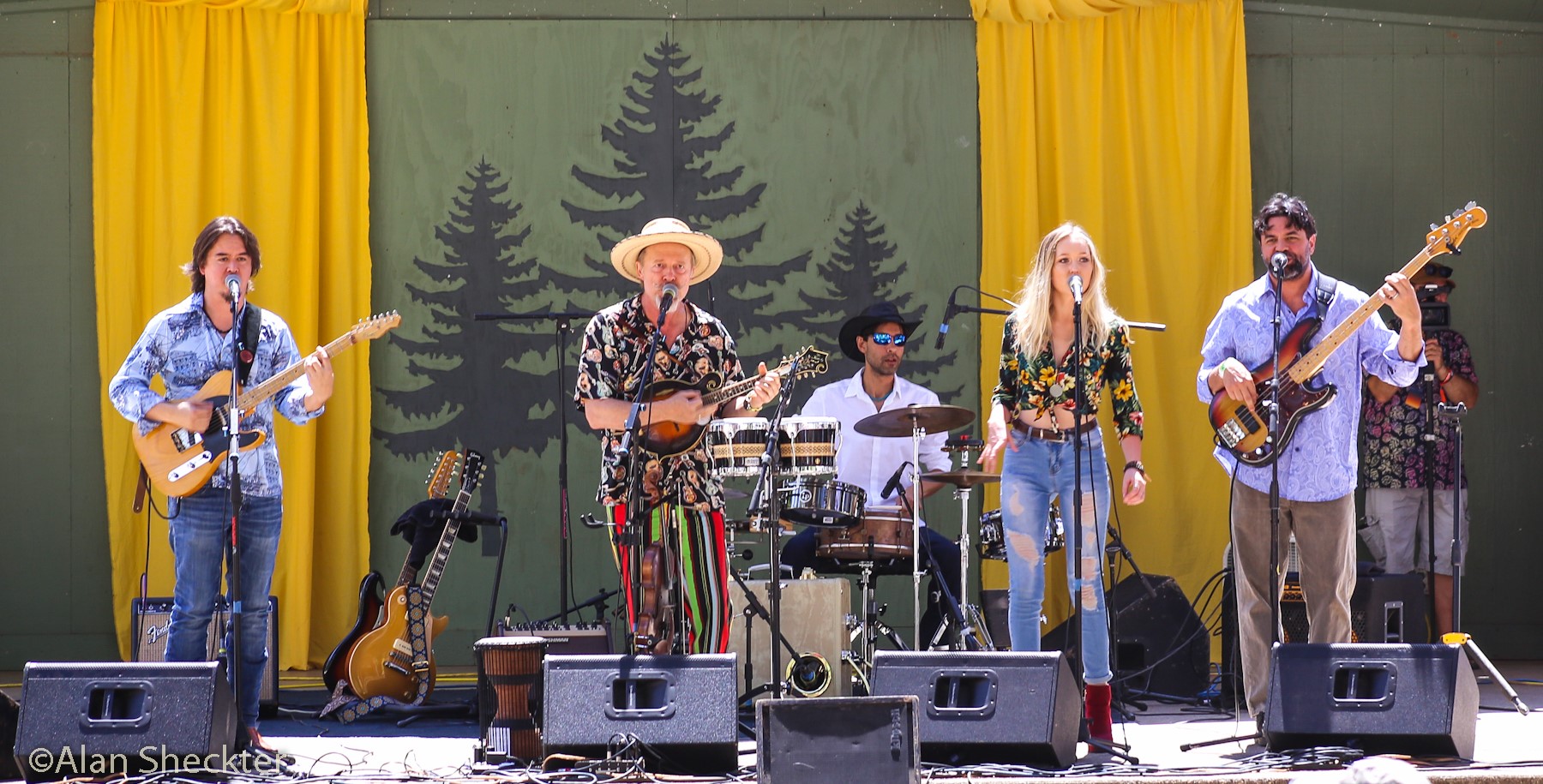 Joe Craven, a musician, storyteller, teacher, humanitarian, and more, is one of the most engaging performers once can ever hope to see. As comfortable performing solo and with legends such as David Grisman, Jerry Garcia, and Stephane Grappelli, or leading his own bands, Craven will appear with Joe Craven & the Sometimers, which features excellent hand-picked players along with vocalist Hattie Craven. One can expect to groove to live versions of songs from of their new project, "Garcia Songbook."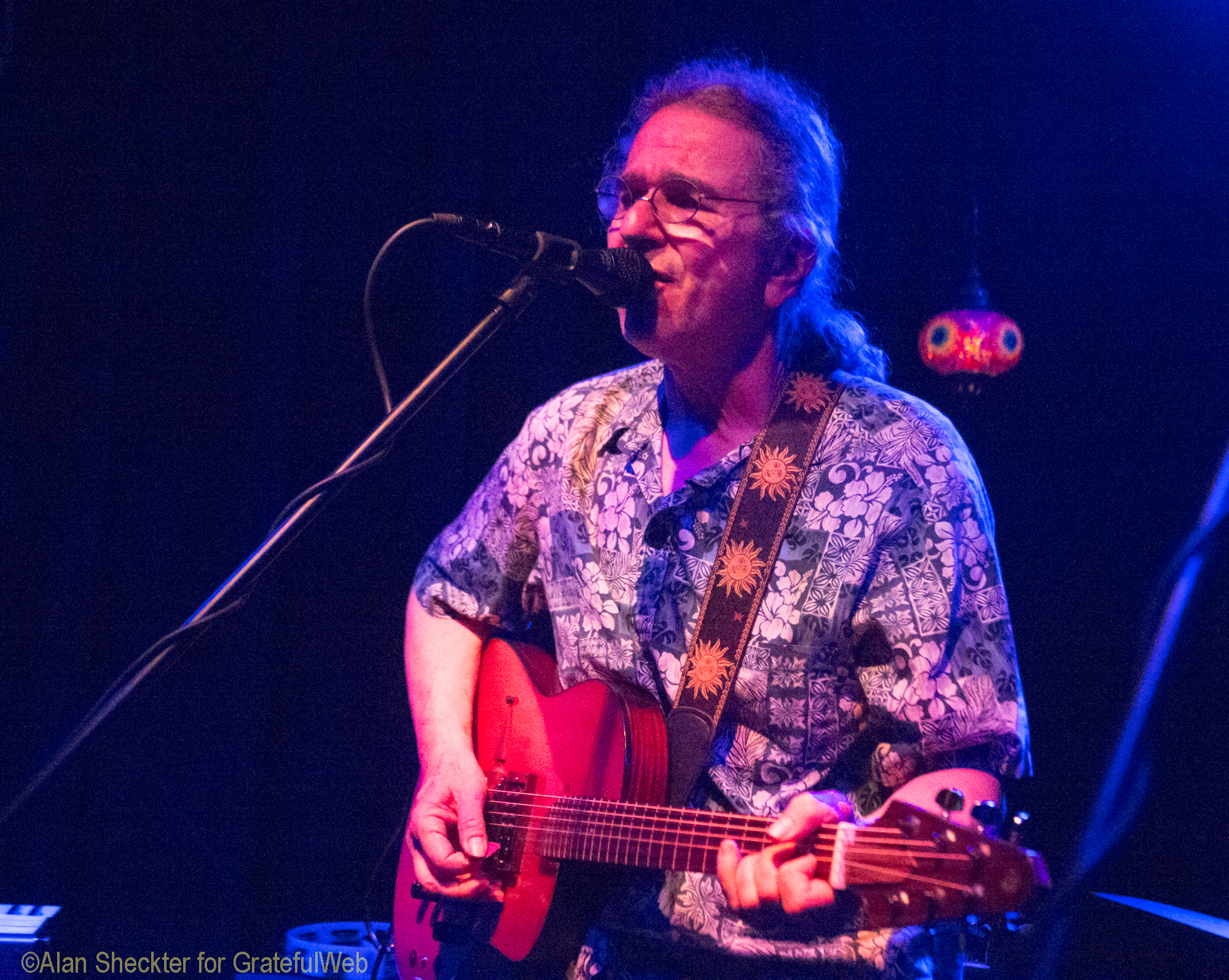 Hawaiian slack-key guitar wizard Stephen Inglis will team up with acoustic singer/songwriter and Grateful Dead scholar David Gans. The two, performing as Fragile Thunder, have turned some heads and raised some eyebrows with their engaging performances, which will likely include live selections from Inglis's recent musical project, "Cut The Dead Some Slack."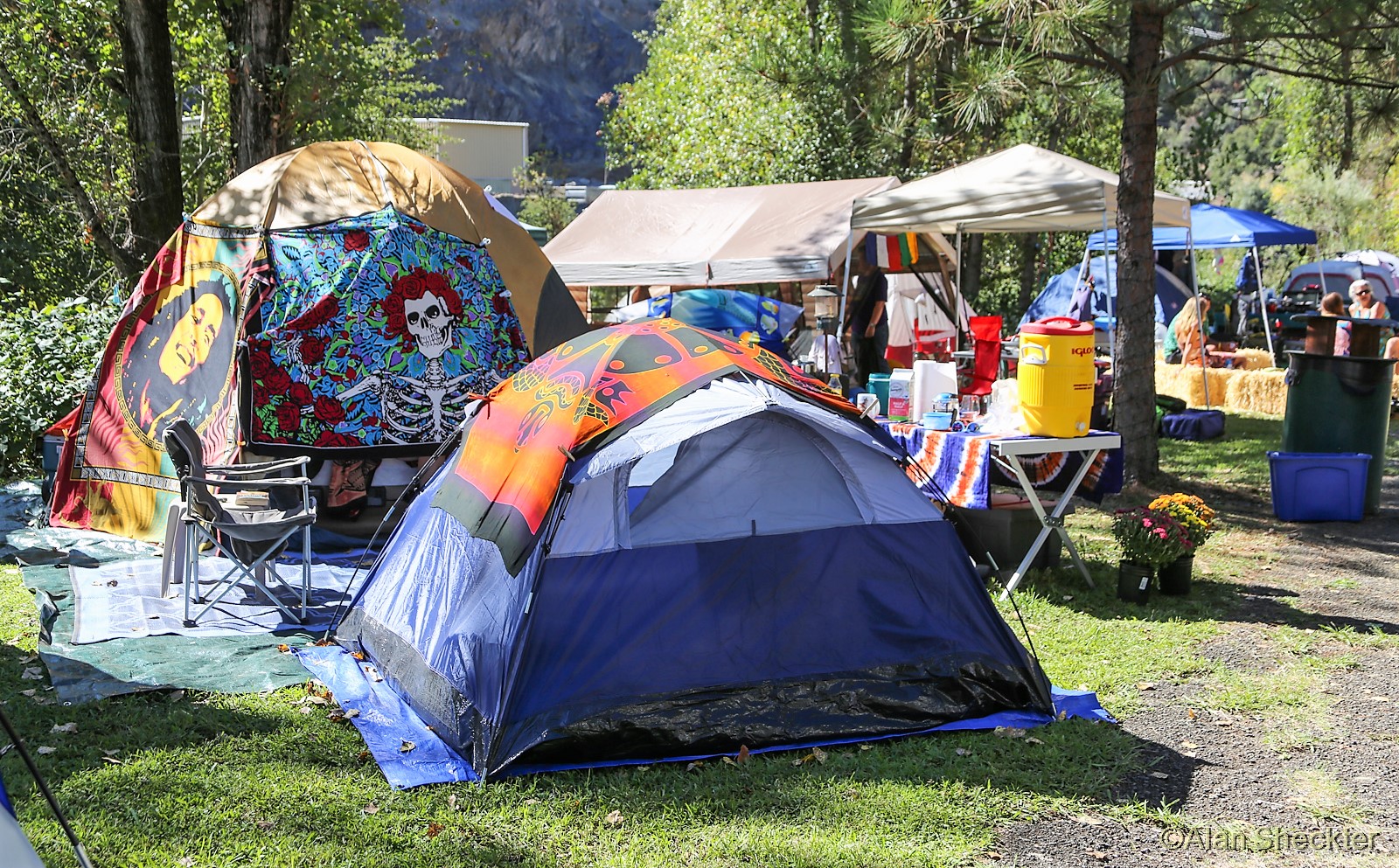 In advance of the fest, Co-Producers Jennifer Teie and Michelle Urban Mahrt are slated to be live on XM/Sirius Satellite Radio's Grateful Dead Channel (Ch. 23) during David Gans and Gary Lambert's "Tales of The Golden Road" program on Sept. 16 (the show airs 1-3 p.m. Pacific Time) to discuss being female festival producers and Dead Heads.
As of this writing, single-day and three-day camping passes are still available. For tickets and more information, check www.jepfest.com.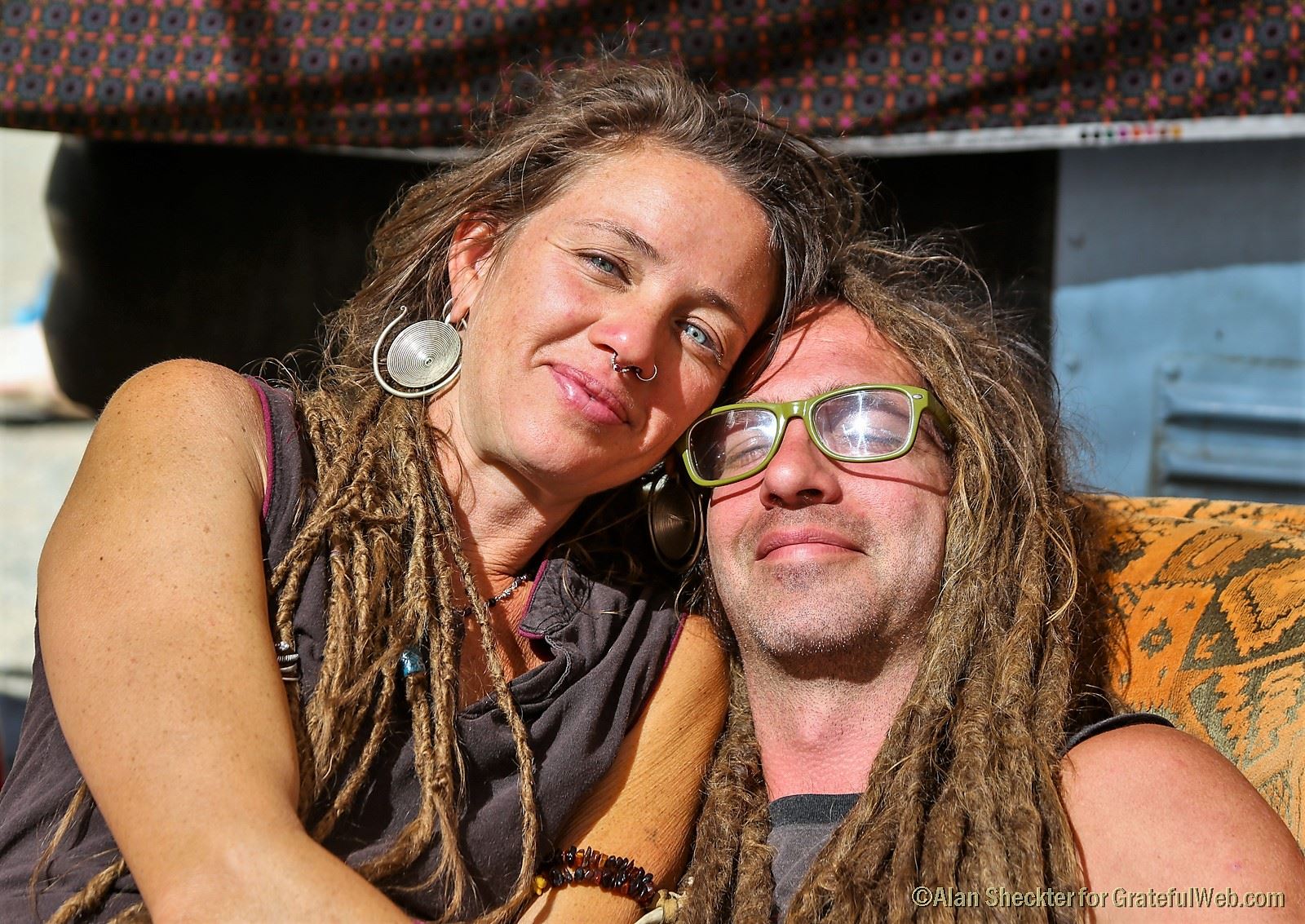 Looking ahead, Teie One On Productions may be on the verge of something big in the California foothill region between San Francisco and Lake Tahoe. "We are excited to share that planning for the development of an indoor music venue and Eco-Resort in El Dorado County is moving forward," said Jennifer Teie. "Teie One On Productions is in negotiations to secure a river front property in the Coloma-Lotus Valley. We are actively seeking partner investors passionately supportive of cultivating live music experiences. Those interested in learning more may visit www.theriverrocksresort.com."