Even if Keller Williams wasn't the one-man extravaganza in today's music industry, his stage presence would still be undeniably compelling. But to ring in the New Year, K-Dubz wasn't alone; the Travelin' McCourys joined him in funkin' up the stage with their jovial blue grass jive and sublime jam solos.
Before blissfully delving into the main event, permit me to point out the misconstrued burden on everyone's mind—one that quickly transpired into a very memorable blessing-in-disguise. Both Ticketmaster and the BB King establishment inadvertently confused Keller fans by indicating that he and the McCoury's were going to cover Dark Side of the Moon. Instead, it was a talented and stirring group of cover artists named Classic Albums Live who kicked off the evening with a haunting set of the Dark Side album. From the second Speak to Me picked up, the patrons of the classy New York landmark were instantly mesmerized. The tropical-skittle-spectrum of stage lights meshed a glimmering beam of turquoise over the female vocalist, emphasizing her devilishly sexy aura and melodic enchantment. When she grabbed her fiddle by the end of the set for Eclipse she became even more desirable.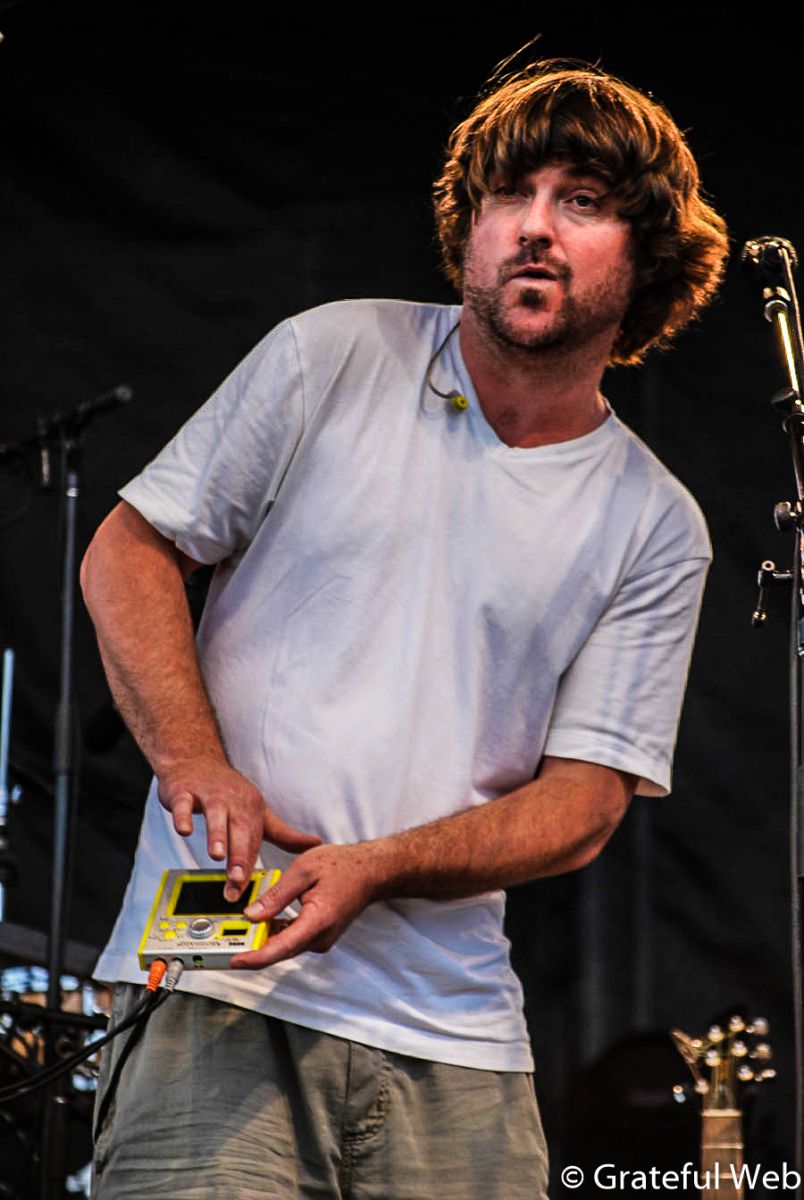 Speaking with my fellow B.B King guests, everyone was blown away after the anxious anticipation of K- Dubz performing Floyd's classic gem. CAL's lady-in-black angelically bellowed the passionate cries of Brain Damage, bearing an uncanny vocal resemblance to Waters' own soulful wailing. In addition to the familiar giggles from the Dark Side track, the entire venue felt like Floyd was there jamming in the flesh.
I must respectively note to conclude this opening overview that the group's lead and founder, Craig Martin, sounded like he had both Trey Anastasio and Waters simultaneously seizing his harmonics.
Lucky him…
When the clock's hands touched 9:30, Keller and his ensemble immediately struck their cords, waltzing gaily in front of their eager audience. Any half-sensed concert-goer can attest to this caliber of talent needing no introduction. After all, Keller's deep duck-diving into inimitable sound is all the pleasantry the crowd needs. After warming up with a zesty cover of Wharf Rat, Williams leered over the crowd with a wide grin and genuine nod, his hands roaming passionately over his acoustic. He then promised us that his "altered state of consciousness" due to his backstage viewing of the dazzling opener, was going to "possess him" throughout the duration of the show. And did it… His topsy-turvy calling card of loose swaying and guitar lean-backs were ludicrously spruced compared to his shows I've attended over ten years ago.
The versatile man of covering only the best (including funky hip-hop and contemporary pop numbers) and owning it, turned our focus of attention over to "Fiddler of the Year." Still intoxicated from his hit of the Floyd tribute, the Dr. Frankenstein of jamming, as he has done throughout his career, presented the night with a debut cover—this one being Flown On by Modest Mouse which was garnished with a verse from
Come on Eileen. From there, he and the McCourys spiced up the soothing Irish lullaby Tura, Tura, Tura followed by Messed Up, a Keller and McCoury's original off their debut LP, Pick, bringing the audience to instantaneously stamp their feet and vigorously nod their heads to the catchy bass and impressive mandarin finger-work.
With charming blue grass and country fusion, K-Dubz and the crew overall hypnotized us into swaying in our seats and all along the thick, hardwood bar-top…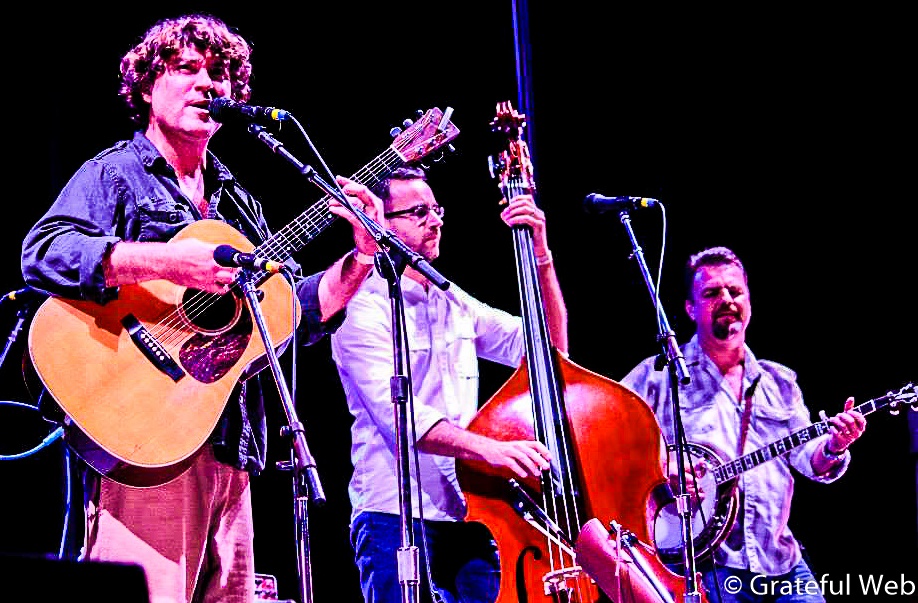 As the night began to wind down, Keller still wound us up, making us loathe time. The quartet and their leading man strung the movement of the venue during Candyland, going back and forth from heavier and heavier footwork to slow nods and sways. To complete this heady rodeo, our Southern bloods performed a fast-paced version of Keller's Freeker by the Speaker with a twist of Skynyrd (indeed it was a pleasing meld of Free Bird" and That Smell). And yes, unfortunately, since time was not on our side, K-Dubz and his merry band of strings bid their thanks and farewells.
They proceeded toward the stage before stopping dead in their tracks, smirking mischievously as they slowly turned their heads back. The good ol' boys picked up their musical artillery, spraying us with one of Keller's favorites to cover: Pumped Up Kids (we were wondering when you were gonna spring that one us, K-Dubz).
It's both refreshing and comforting to know that in an age where pop music dominates the industry and the media, Keller can transform generic radio from a ghastly freak show into the Cirque Du Soleil of music. Come on, you know you love it when Keller concedes JT and Brit. Is he mocking them with sass from the strings? Hopefully. Either way…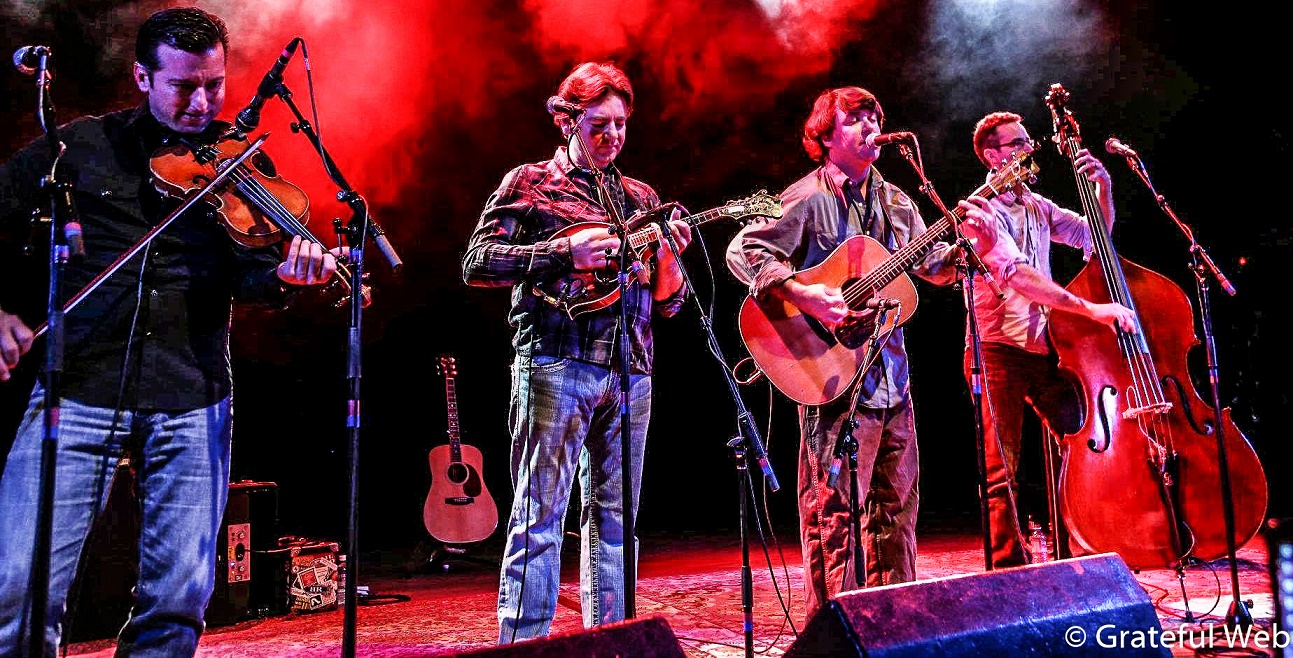 Still, the cherry on top for my friend and me was enjoying a much-privileged lick of Jame-O with Keller's music agent, who approached us as I digitally scribbled this review in a self-addressed email. He explained that he signed the McCoury's (thanks to K-Dubz) to the Georgia label, and proudly informed us that they will be headlining with Yonder Mountain String Band for the Del Fest along with Bela Fleck and other exciting players.
With that, we should do ourselves a favor and keep are lids peeled for upcoming spring and summer festivals.