Virginia's breakout garage-rock improvisers Kendall Street Company return today with a new song and visualizer, "Say Hey!" ahead of their September 24 album release, Inertia from the double LP The Year the Earth Stood Still. A single-cut of the album track, "Say Hey!" speaks to the stagnant nature of life under lockdown and the psychological effects of social isolation. Written during a series of experimental recording sessions for the band's most recent album project, "Say Hey!" leads the charge with a driving singalong that voices a universal sentiment.
"On day three in the studio, we started exploring a more positive harmonic rhythm to act as a palate cleanser from the dense instrumental tracks that made up Ninurta," shares KSC bass player and lead vocalist Brian Roy. "Before heading back to our instruments to ink it, Ben [Laderberg: lead guitar/vox] added, 'I feel like there should be words right here.' Drawing inspiration from that line, I threw together a couple of verses about how I'd been feeling while stuck inside during the peak of the pandemic, starved of social interaction. Despite the heavy subject matter, the tongue-in-cheek tone of the song allowed us to capture the experience from a humorous lens."
The decision to re-record the track as a single came upon further reflection. "Once we had left the studio and were listening back to our final takes, 'Say Hey!' stood out among a sea of more esoteric tracks from the session. We felt like we could be a bit more clear with the messaging of the song if we embraced its pop-influenced style, which led us back to the studio to track a new version. By the time we re-recorded it, we were beginning to see a glimmer of light at the end of the COVID tunnel, which certainly comes through when contrasting both versions."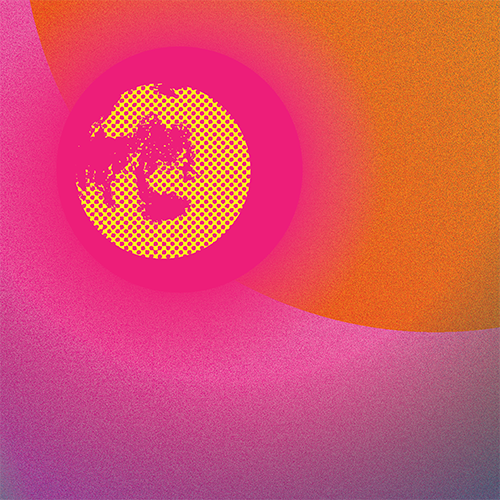 With "Say Hey!," Kendall Street Company hopes to memorialize the absurdity of the last year with a bright, infectious anthem that any touring musician can relate to. A thoughtful interplay of tension and release that crescendos with a thunderous battle chant, the arrangement perfectly echoes the collective exasperation of humanity under confinement.
"Say Hey!" hits digital streaming platforms today, July 9, 2021. To listen and download the single, click here. Inertia, the companion album to Kendall Street Company's June 11 release [Ninurta], and Part II of the double LP The Year the Earth Stood Still is set for distribution on Friday, September 24.
For more information on Kendall Street Company, visit kendallstreetcompany.com. A complete list of 2021 tour dates is below.
Kendall Street Company 2021 Tour Dates
07/09 -  Lenny Boy Brewing - Charlotte, NC
07/10 - Salvage Station - Asheville, NC
07/23 - Bear Legacy Music Festival - Bel Air, MD
07/24 - Bear Legacy Music Festival - Bel Air MD
07/29 - The Pour House Music Hall - Raleigh, NC
07/30 - The Palm Room - Wrightsville Beach, NC
07/31 - The Palm Room - Wrightsville Beach, NC
08/03 - The Pour House - Charleston, SC
08/05 - The Basement East - Nashville, TN
08/06 - Smith's Olde Bar - Atlanta, GA
08/07 - Steppin' Out Festival - Blacksburg, VA
08/13 - The Broadberry - Richmond, VA
08/26 - North Street Press Club - Farmville, VA
08/27 - North Street Press Club - Farmville, VA
09/1 - Innsbrook Pavilion - Glen Allen, VA
09/02 - Georgia Theater - Athens, GA
09/03 - The Windjammer - Isle of Palms, SC
09/16 - Resonance Music and Arts Festival - Masontown, VA
09/24 - Milkboy - Philadelphia, PA
09/25 - Union Stage - Washington, DC
09/26 - Union Stage - Washington, DC
09/29 - Wonder Bar - Asbury Park, NJ
09/30 - Brooklyn Bowl - Brooklyn, NY
10/01 - BRYAC - Bridgeport, CT
10/02 - Appalachian Brewing Company - Harrisburg, PA
10/08 - Rooster Walk Reunion - Martinsville, VA
10/13 - The Black Sheep - Colorado Springs, CO
10/14 - Chipper's Lanes - Fort Collins, CO
10/15 - Cervantes' Other Side - Denver, CO
10/16 - Cervantes' Other Side - Denver, CO
10/17  - Olde Town Pub - Steamboat Springs, CO
10/20 - Gabe's - Iowa City, IA
10/21 - The Point - Chicago, IL
10/22 - The Summit - Columbus, OH
10/30 - Green Life Family Farms - Concord, NC