Kyle Hollingsworth is well known as the keyboard player for The String Cheese Incident, but over the years he's become just as recognizable by his insatiable thirst for craft brews of all sorts. Those worlds collided Saturday evening at The Fillmore in Denver as Kyle Hollingsworth's Hoppy Holidays paired a thirty brewery collective with a live band soundtrack featuring John Brown's Body, Kyle Hollingsworth Band featuring Jennifer Hartswick, and headliner Anders Osborne. There was revelry in the air at the Conscious Alliance benefit, resonating with malts and music. Though still early in December, the holiday spirit surrounding Colorado's love of live music and craft beer was hopping.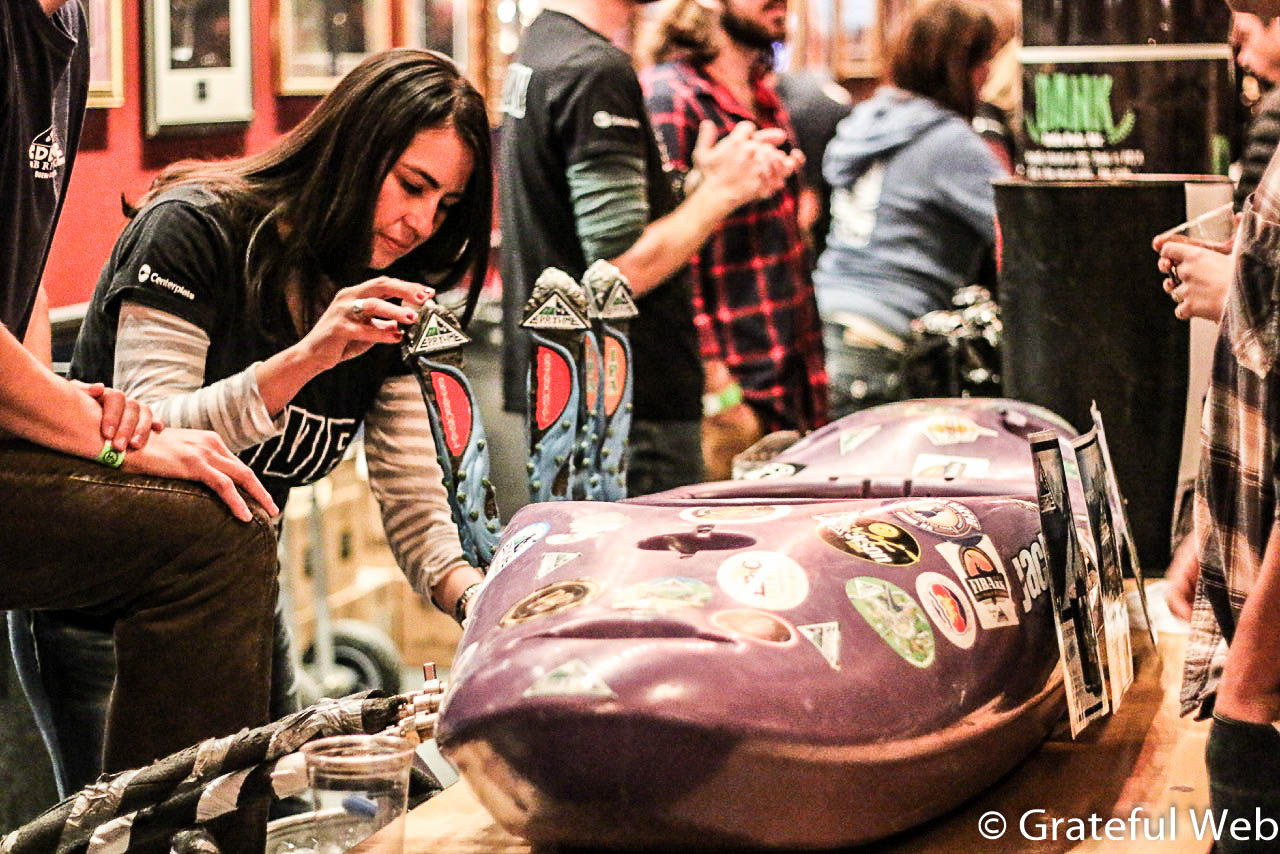 From the moment doors opened to the old Mammoth Roller Skating Rink, tap handles were in motion and beer was flowing from the booths gathered together on the dance floor and along the upper gallery. Longtime local breweries such as Avery, Boulder Beer, New Belgium, Left Hand and Oskar Blues joined relative newcomers Wibby, Crooked Stave, Fate and numerous others. While focusing on the craft brews of Colorado, there were exceptions, including Lagunitas of Petaluma, CA, and one of my personal favorites, Destihl. And if you wanted a sweeter change of pace, Redstone Meadery was doling out their honey wines.
While Destihl out of Illinois had me making multiple trips to continue sampling their Wild Sour Series: Flanders Red, the votes favored locally based Crystal Springs Brewing Co., a fantastic joint in Louisville, Colorado. With so many selections to choose from, it was difficult to recall them all when it came time to vote, but it seems like my taste buds were aligned with most of the others in attendance. Lost Highway Brewing Company was a close second place, and can be found just down the street from The Fillmore for delicious Belgian styled brews and snacks along Colfax Avenue.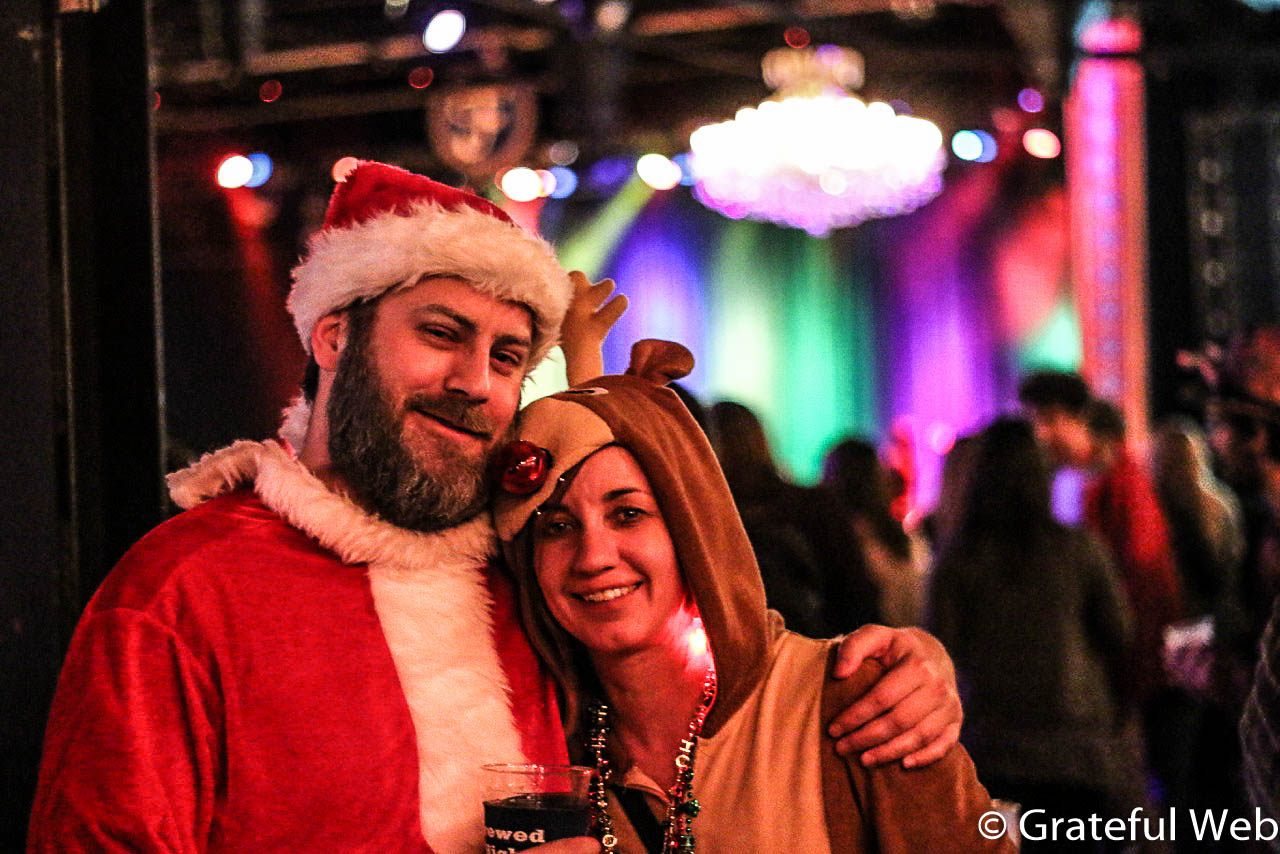 With the sampling going until 8:30, there was more than enough time to chitchat with those in attendance. Whether they were here for the bands, the booze or both, everybody was feeling festive and looking jolly. Some were lingering around televisions showcasing college football conference championship games. Others were still shuffling booth to booth, but a decent few made their way to the front of the dance floor to get their thinned blood shaking to the grooves of DJ Russo, a well-known fixture in Boulder and Denver.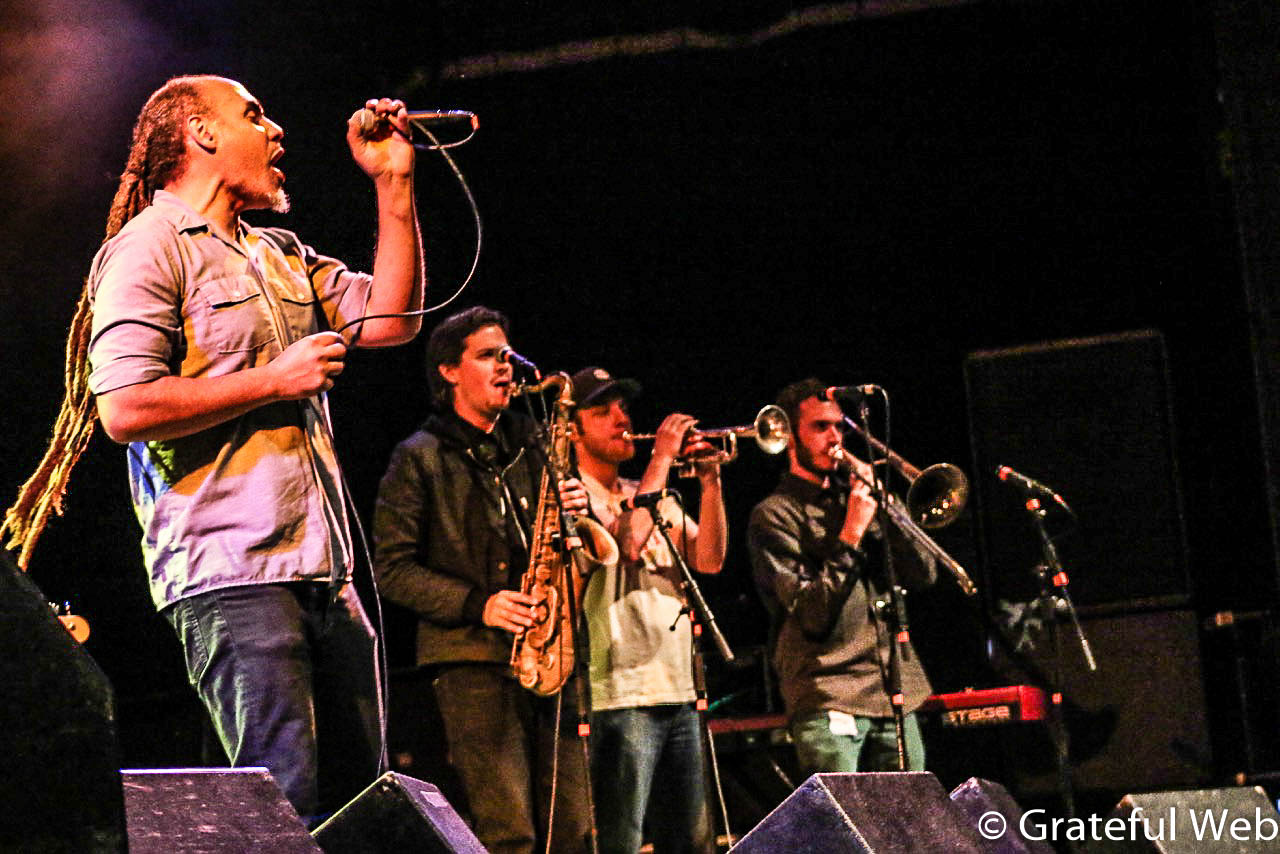 As the beer sampling slowed, John Brown's Body took the stage and reminded us that we were, in fact, at a concert. Front man and lead vocalist Elliot Martin paraded the stage with his long dreadlocks whipping from his receding hairline, pumping out energy we had yet to feel in the cavernous hall. JBB has been touring for ages, and were even the first band I saw after moving to Colorado in 2006. While lineup changes have altered the band and their sound, the message is still clear and pours forth with each appearance. They've evolved beyond the roots reggae band that started out on the east coast, developing a louder, funkier sound with the three-piece horn section igniting them. Their swagger brings the crowd into their inner sanctum, and at the end of their set the event had clearly transitioned into a concert setting over beer festival. John Brown's Body's lively Colorado shows are always crowd pleasing and had the jovial hordes guffawing while waiting on Kyle to take the stage.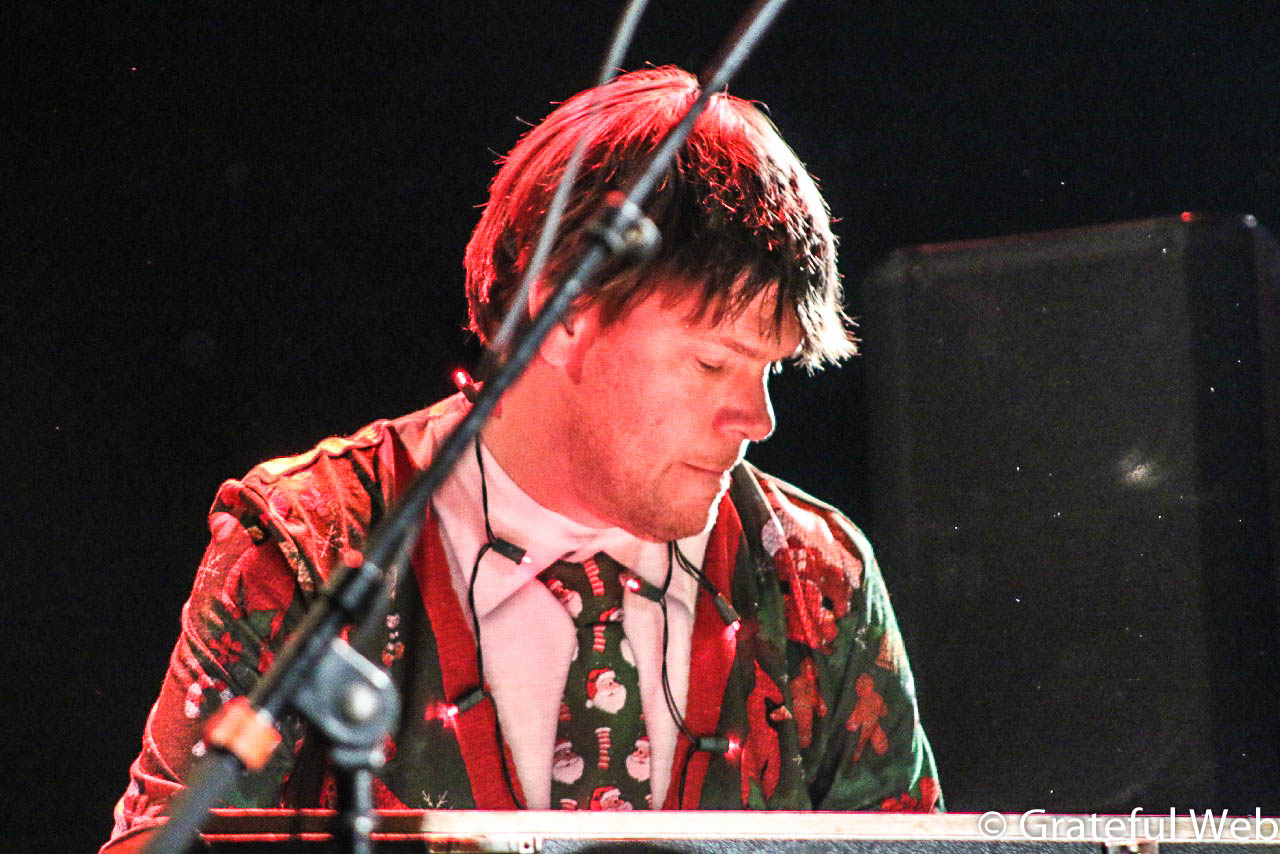 With the crowd now ready for the show, The Kyle Hollingsworth Band came out with energy louder than Kyle's ugly Christmas sweater. A funky "You've Got the World" off of Speed of Life, was one of many highlights, including SCI numbers "Let's Go Outside" and an absolutely ripping "Rosie" that went ballistic both on stage and within the crowd. The originals were throttling as the set went on, and they slayed their covers too. We were treated to tastes of Led Zeppelin's "The Ocean," and an out of the blue take on Terrapin Station. Trumpeter and vocalist Jennifer Hartswick brought the roof down with her renditions of soulfully recognizable covers. While you might know her from Trey Anastasio's band, she stepped in with Kyle and company and belted out pristine renditions of "Piece of My Heart," by Erma Franklin and popularized by Janis Joplin, and James Brown's "It's a Man's World."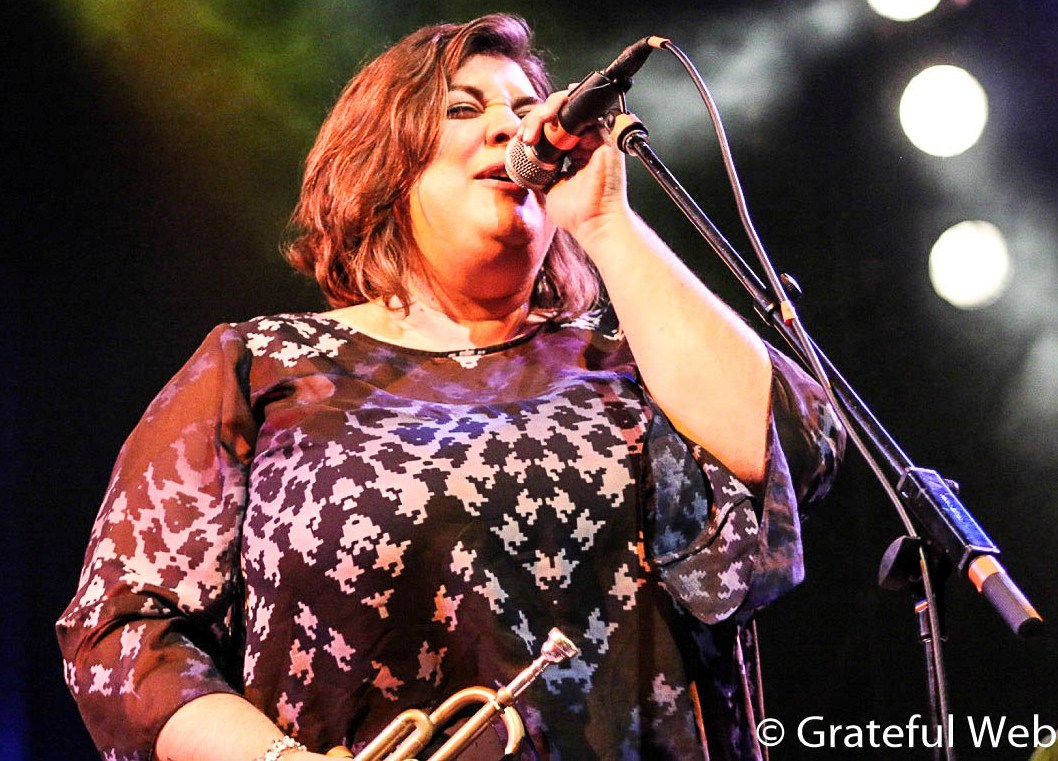 Some were surprised Kyle wasn't headlining the show, as it bore his namesake, but having the southern swede Anders Osborne close out the night with his rail splitting guitar overtures and stories of addiction gave the audience a shot in the arm. Anders wasted no time ripping through one of his autobiographical descents into darkness, "On the Road to Charlie Parker," and grooving alongside John Gros on the organ and keys. Hollingsworth sat in on keys alongside Gros for the traditional "Going Down the Road Feeling Bad," widely covered and one of the crowd pleasers of the night. Carl Dufresne's aggressive punch on bass had the whole band kicking along, and Scott Metzger and his trusty Telecaster's iron twang always fits in with Anders' style. Whether Anders is in town with Southern Soul Assembly, North Mississippi Osborne or even his own band, it's not to be missed. With such a filled to the brim lifestyle now behind him, his stories unfold in his songs and lay siege to your conscious, for better or worse.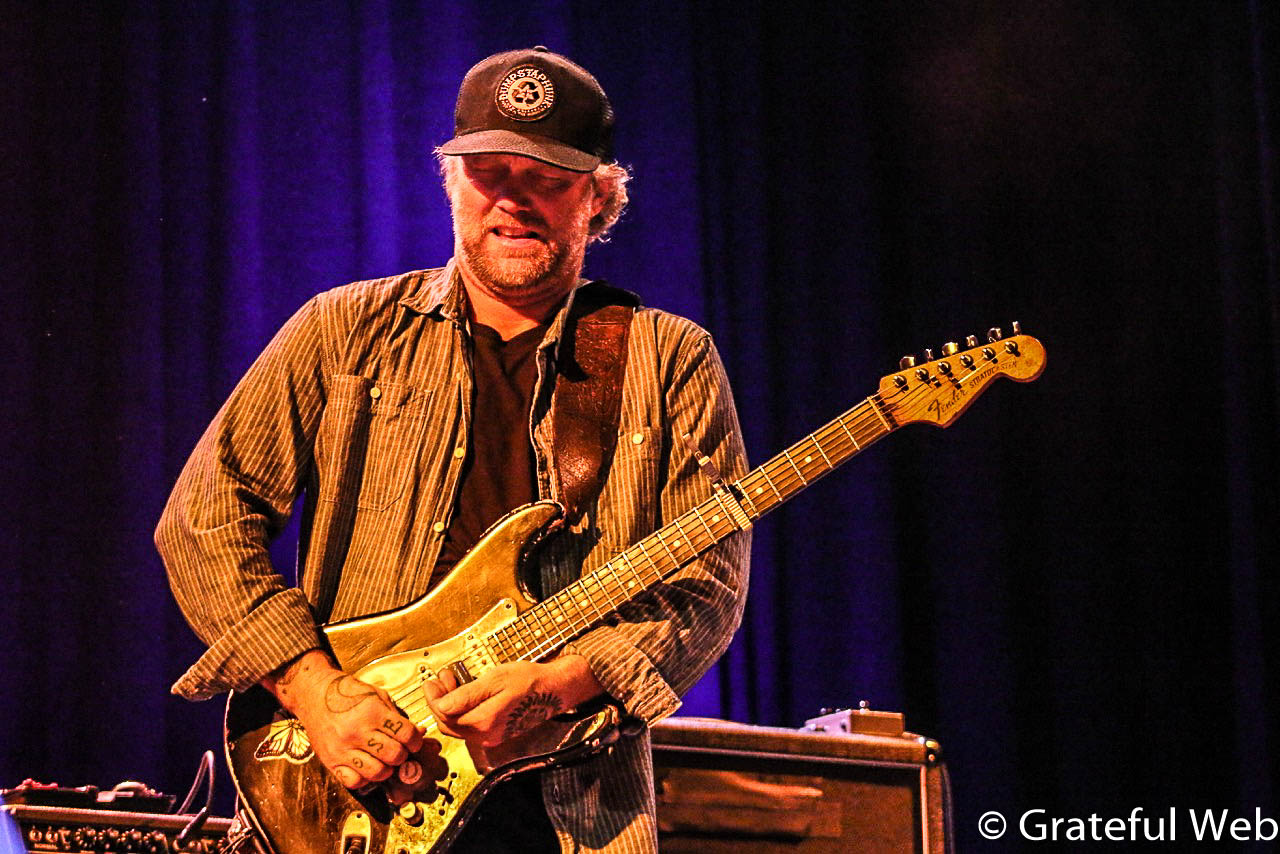 The beer goggles were out in full force as the crowd made their way into the cool Colfax night with an abundance of sloppy high fives and discombobulated motions. While some were off to bed and some off to have another beer, it was clear the event was a success, as Kyle's brew fests usually are. We can only hope to see lineups (bands and breweries) like this in the years to come, because they truly mix the best of Colorado's scenes. Hoppy Holidays to all, and to all a good brew.