There's Bright Eyes, Talking Heads, and Little Feet, The Head and the Heart, Nine Inch Nails, and Butthole Surfers. And now Hands can too be added to the list of anatomical bands.
The Los Angeles based alternative/ indie pop and dance rock group just finished their first tour this Sunday night at the Hi-Dive in Denver. The set was short, within thirty minutes the four-piece band having played most if not all six tracks off their EP, Massive Context. A surprisingly good-sized little crowd gathered though, heating up the Hi-Dive early in the night as people inched forward bit by bit and danced along. The set wasn't perfect, nor is the sound of Hands. It is a sound that holds a lot of potential nevertheless, and is one that is in the beginning stages of working well to carve out a spot for the young group among the indie drove.
It's unclear whether front-man Geoffrey Halliday was sick or not, though his voice did seem considerably strained. Be that as it may, it was the strain of Halliday's voice that in part characterized both his sound and that of the band on Massive Context and in live performance. Singing with an un-polished vocal technique that lends itself to a sense of yelling, Halliday projects a Davey Havok accent onto Hands that positions them within the alternative music genre. Moving the band more into the indie light were those moments in which Halliday's vocals worked up to crescendo in the upper register, intimating the impressive, unique vocals of The Temper Trap's Dougy Mandagi.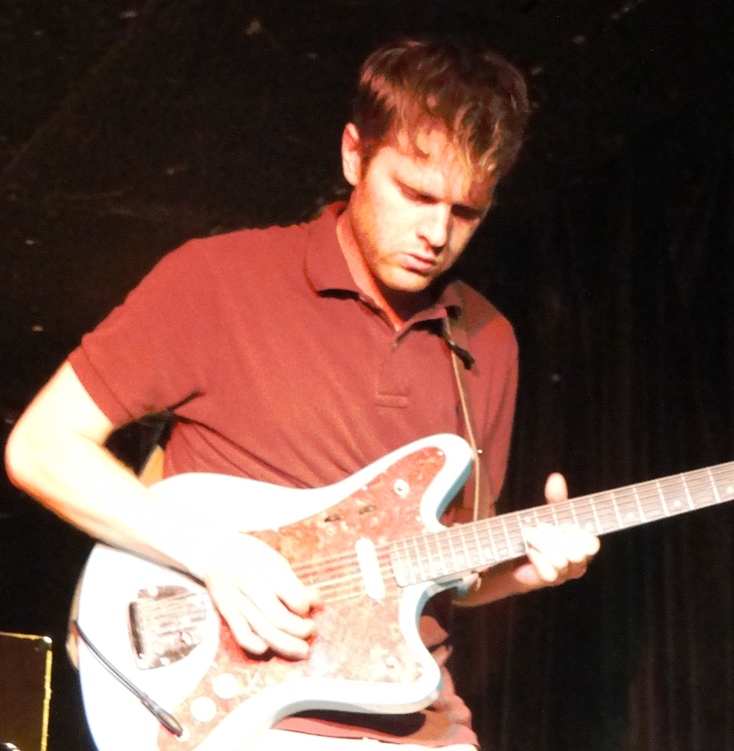 Much of Halliday's higher ranged vocals were achieved by his own doing, though other eminent vocal and musical effects brought on via technology were ultimately what lurched the melodies, and the tenor of the band overall, into the realm of indie pop/ dance rock. In hand with the high pitch vocals it was Halliday's keyboard work, sound loops, sound effects, and other technological gadgets that gave Hands that dance rock quality. Pitting claps, tings, keyboards, and other rising, peaking harmonies against a backdrop of heavy bass lines and pounding drum lent Hands a sound akin to that of the British group, Foals. Hands surfaces at a lower level next to Foals however, with fewer layers and less density alongside a more raw, DIY sound quality.
For a band on their first tour, this is meant to be anything but belittling. The un-polished nature of the band is part of the grit that makes them not only appealing but intriguing. It would be neither surprising nor disappointing to see Hands on tour again. Yet with more controlled vocals and a tighter unity among the four as a whole, the band could hold promise for making strong headway into the indie world and finding a home for themselves among such venues as the Hi-Dive and Larimer Lounge with the utmost ease.