Lauren Monroe - singer, songwriter, and healing artist - has released a new single, "Sparrow," from her forthcoming album, Messages from Aphrodite, due out on September 9, 2022. LISTEN HERE.
Like many of her songs, "Sparrow" reflects Monroe's deep empathy for others, particularly those who are dealing with grief and who have lost loved ones. "In my life experience, people who have died are still there in spirit form. We can experience their presence if we open our awareness," she explains. "Our loved ones that have left can support us and guide us, but most people doubt their presence and doubt their abilities to connect with them. The lyrics in this song remind us that our loved ones live within our moments of openness and that the natural world around us can serve as doorways to experience them."
Music and healing have always been a focal point in Monroe's life. Through performance, storytelling, and art, she creates an intimate experience for her audiences, showing them how music can impact healing and growth. Earlier this year, she was joined by her husband, the legendary drummer Rick Allen of Def Leppard, for a run of intimate East Coast club dates during which they also displayed their mixed-media art. The pieces were then auctioned online to benefit Raven Drum Foundation, an organization they founded with the mission to serve, educate and empower veterans dealing with PTSD and combat trauma, people in crisis and other at-risk individuals. And in 2021, she staged the first Big Love Benefit Concert, which featured performances by Billy Idol, Wynonna Judd, and the Allman Betts Band, among others. Proceeds from the event, which brought financial and mental health support to music-industry professionals affected by the pandemic, were donated to the Sweet Relief Musicians Fund.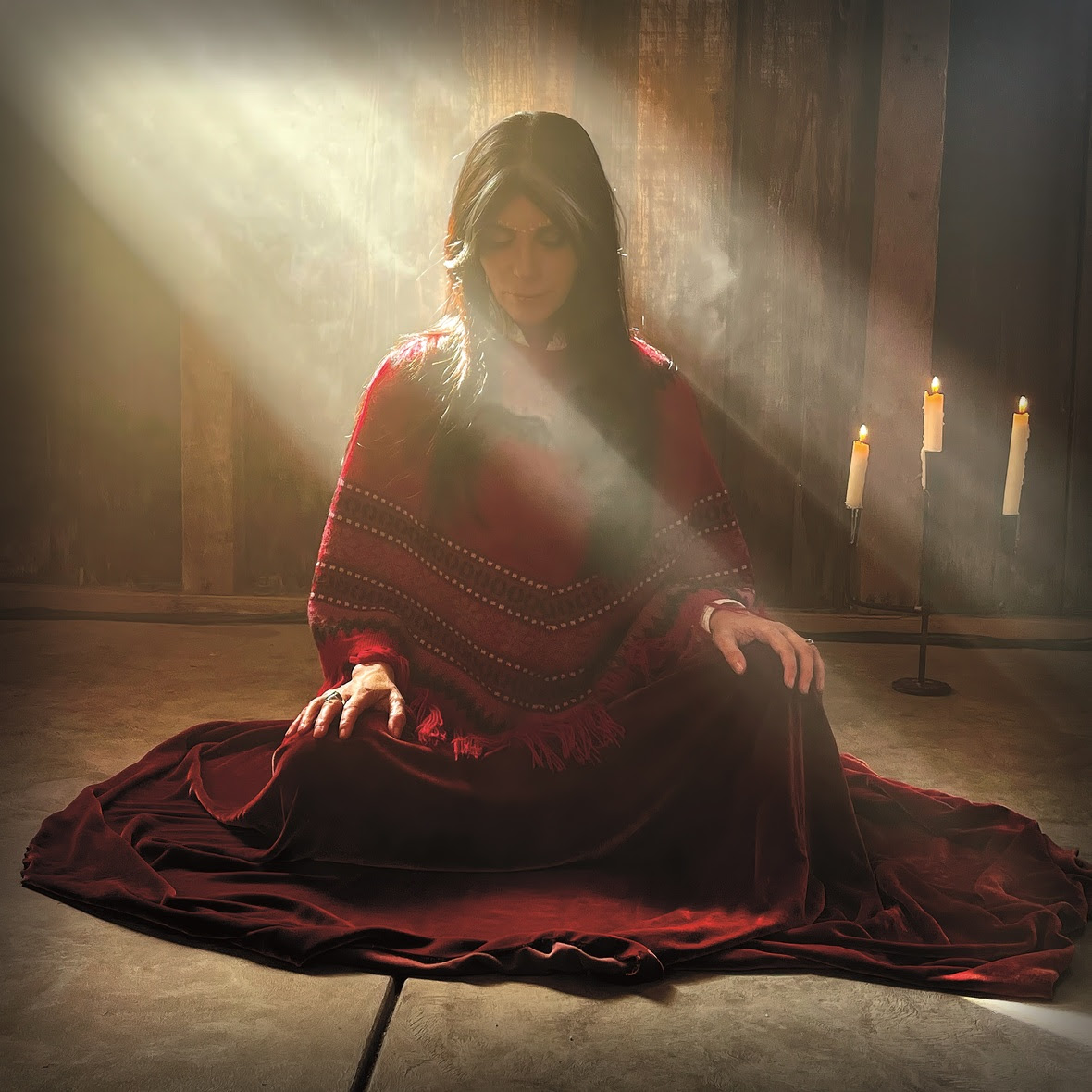 Acclaimed producer Jim Scott - who was at the helm for 2021's Under the Wolf Moon - reunited with Monroe for Messages from Aphrodite, which she co-produced. The songs are enlivened by Scott's deft sonic sculpting of song-serving performances from musical luminaries such as guitarists Greg Leisz (k.d. lang, Matthew Sweet, Bill Frisell), Tyler Bryant (Larkin Poe, Tyler Bryant and The Shakedown), Brian Whelan (Dwight Yoakam), Doug Pettibone (Lucinda Williams, Nora Jones, Keith Richards, John Mayer) and David Garza (Fiona Apple, Watkins Family Hour); bassists Bob Glaub (Jackson Browne, Linda Ronstadt, Warren Zevon), Sebastian Steinberg (Soul Coughing, Fiona Apple) and Mai Leisz (David Crosby), keyboardist John Ginty (Neal Casal, the Allman Betts Band); and backing vocalist Tammi Brown (Bobby McFerrin, Quincy Jones). In addition to Allen, the Heartbreakers' Steve Ferrone and young dynamo Beth Goodfellow (Iron and Wine, Allison Russell) anchor the proceedings from behind their drumkits.
A video for "Sparrow," is slated for release on July 13th. Monroe plans to hit the road this fall in support of Messages from Aphrodite, and dates will be announced soon via her website and social media.