Leftover Salmon got the band back together for a very special weekend for the Fall Maskerade 2020, as their last show of 2020. For three sold out nights, Leftover Salmon played live in Buena Vista, CO at the Surf Hotel's newest outdoor venue, The LAWN Friday-Sunday, October 23, 24, 25.  The band also teamed up with Nugs.tv to stream all 3 shows.
"Buena Vista's Surf Hotel was the perfect setting for a much needed socially distanced mini festival!" Vince Herman says, "The weather was Coloradoish. Sunny and warm and dumping snow too! It was a great collection of friends, kids, and dogs having music for the soul. Such fun! Now it's time to crawl back into the Covid bubble and stay safe. See ya next year!"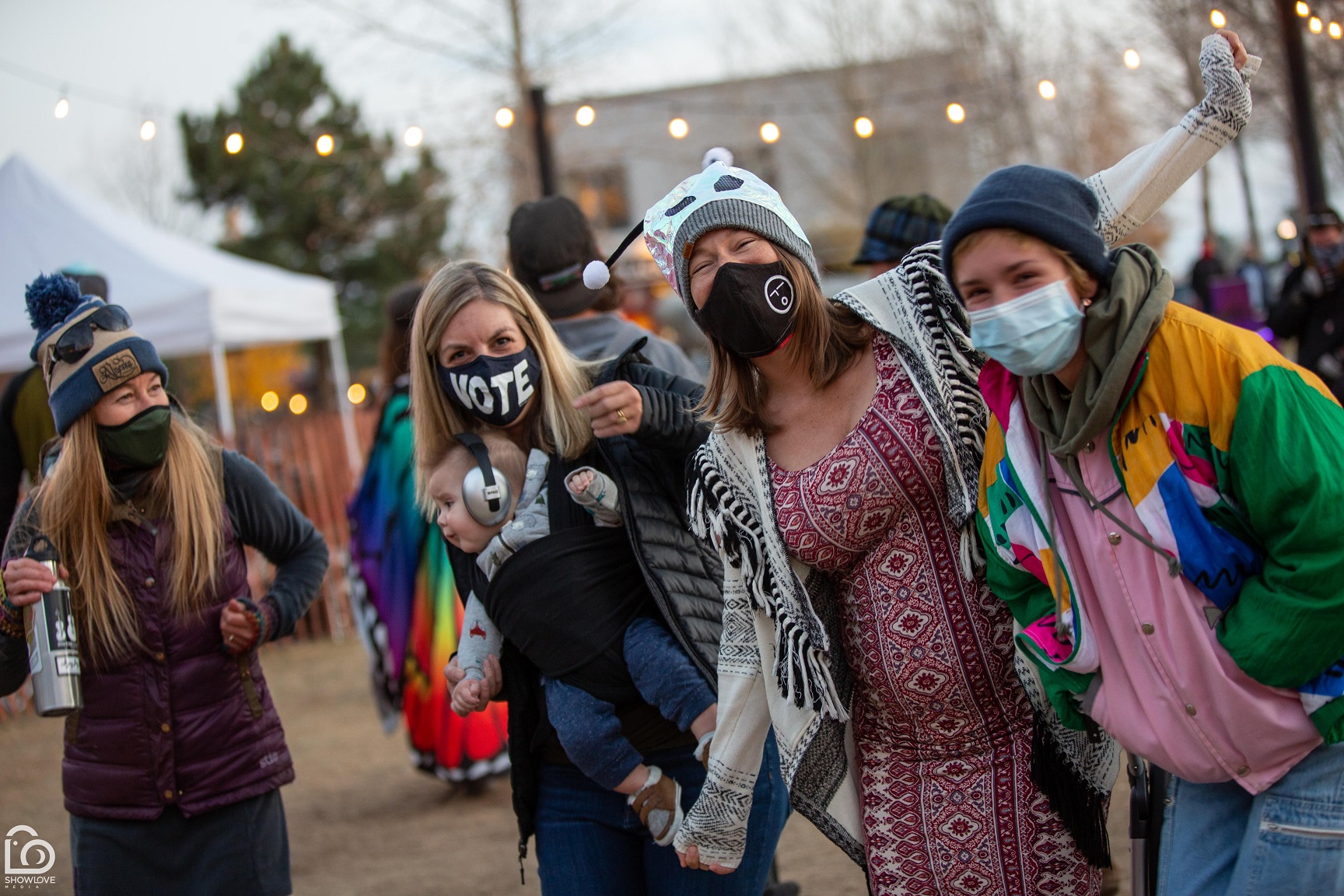 With two sets each night, there were so many memorable moments! This small gathering of friends and family coming back together, along with everyone that tuned in online, was a great reminder how special this festival community is. Folks at home could feel the magical energy of the experience.
Friday night Leftover Salmon performed a number of songs for the first time live including, "Best Day Ever," "Cloud City," "Morning Dew," and "We'll Get By." They went deep with a funky "Muddy Water Home" and Drew busted out the electric mandolin on "Fireline." Tyler Grant joined in on "Breakin' Thru" and "Mr. Charlie."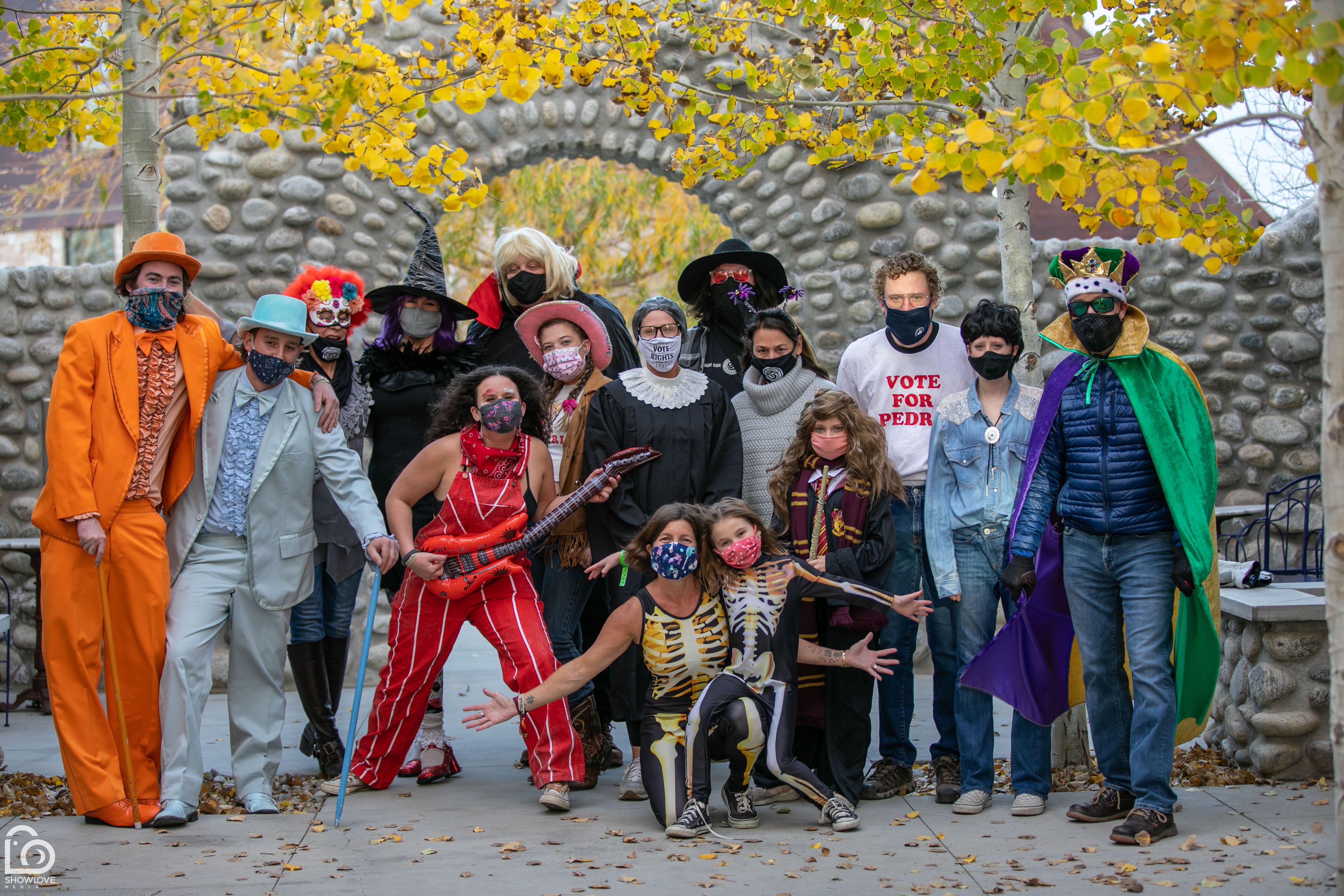 Saturday Night was a total costume party on site-- with fans dressed up to the max. Calls were made from stage to "Vote for Pedro", the bands was on fire
Coleman Smith (of Rapidgrass) on fiddle joined the band on "Bird Call" and Jerry Jeff Walker's  "Derby Day." The opening set closer, "Reuben's Train" features some chicken foot antics and teased "Dinner And A Movie," "Once In A Lifetime," and "Moose's Lucky Day." They performed "Black Peter" for the first time live and hosted a crowd Maskerade during "Show Me Something Higher."
#ICYMI- Leftover Salmon Acoustic Tribute to Jerry Jeff Walker backstage Saturday night performing JJW's "Derby Day." You can watch it on Facebook here.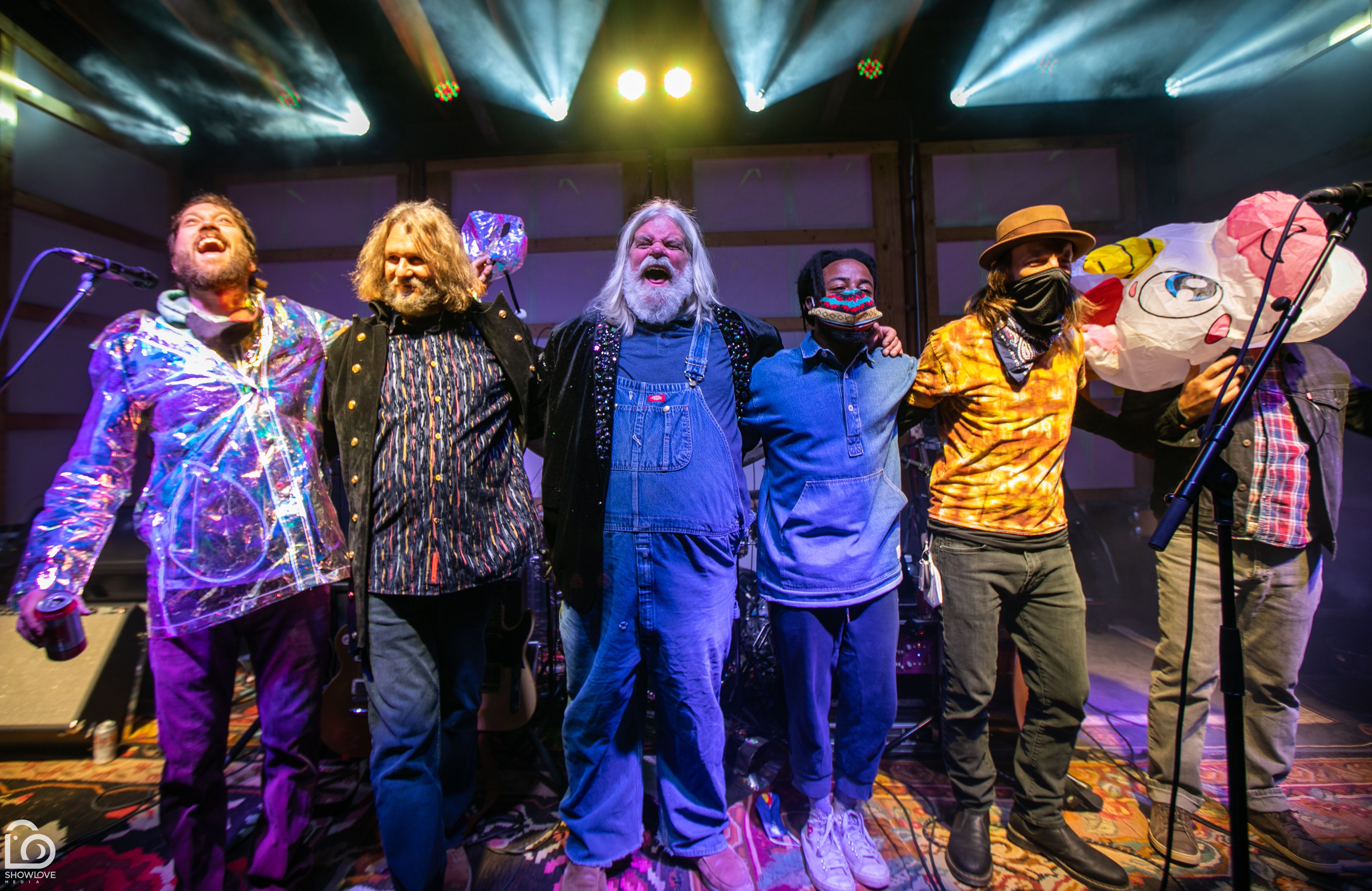 Sunday took place during a snowstorm, adding to the magic of the day. They, once again, played a handful of songs for the first time ever on stage including JJW's "Mr. Bojangles," "Sunday," and "Bringing It On Home To Me." Coleman Smith joined the band on fiddle for the entire second set and there was some triple fiddle action with Andy, Drew, and Coleman on "Bringing It On Home To Me."
"This Is The Time" was the last song of the Los Fall Makerade (and the 2nd in that night's encore) was extra special. The lyrics: "This isn't a time for giving up. This is the time to be strong…. I know life is never easy, when you're holding out so long… I know that we can make it, with a little bit of faith to get us by…. This isn't the time or faking. This is the time for us to fly…
This isn't the time for losing hope. This is the time to lean… Well I know we can find our way if you're ready to receive…. There's always so much to learn, as you wander through this life…. And timing is everything. This is the time, the night…"