The biggest sham perpetuated by mainstream rock and pop music magazines is the narrow "greatest guitarists of all time" annual issue. In the editor's defense, it's probably a dreaded task. Most of these sorts of publications (none specific come to mind, of course) tend to focus their top picks on the straightforward rock guitar heroes. Hendrix, Jimmy Page, Duane Allman. Obviously all great guitarists, but safe choices. It would be too washy for them to branch out of the confines of the enormous "rock" category toward more eclectic or fusion style players. For instance, the jazz guitar greats would never be considered by the likes of these polls, setting aside their mastery of the instrument as not categorically definable, therefore not relevant to consider. Most independently thinking individuals could take these opinions in stride, but its important to understand the desire to categorize.
One of the finest guitar players of the last fifty years has always kept his profile relatively independent and under the radar. Completely unexplainable, Leo Kottke breaks all predispositions on what it means to master a string instrument. Those who have seen Kottke perform solo or accompanied will know exactly what I mean. His polyphonic melodies channel every instrumental function simultaneously and seamlessly. Style or genre wise, Kottke has explored the bounds of most classical, jazz, and roots music in his own unique approach. His fifty-year career has produced dozens of albums and notable collaborations. Debatably Kottke is at his best solo. He totes two acoustic axes. A six and a twelve-string. Throughout a performance he will interject his dryly-charming humor and personal ramblings as part of the musicality. He truly is the creator of his style.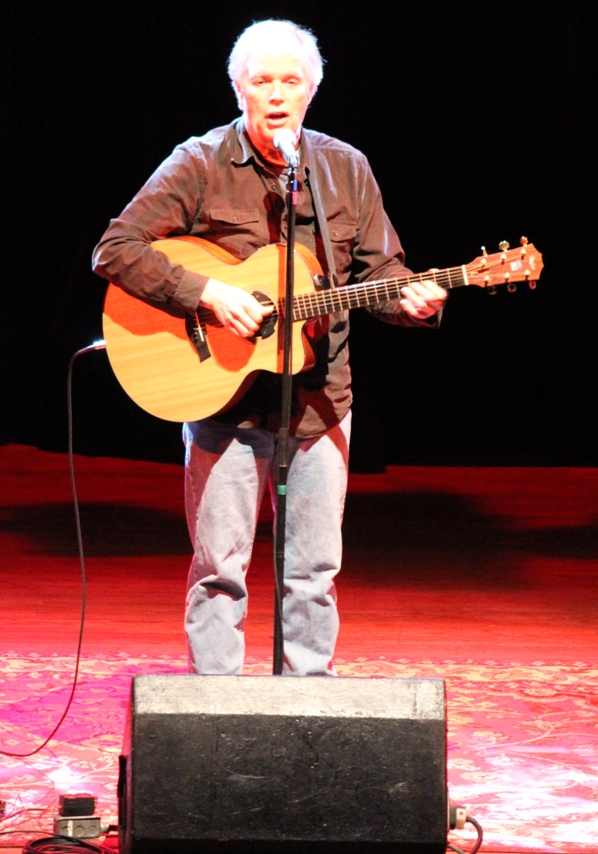 Many contemporarily know Kottke from his two albums with bassist Mike Gordon, most notably the successful Sixty Six Steps from 2004. My parent's generation knows him as a cult legend, playing quiet clubs and venues to the finest acoustic festivals.  He has managed to never compromise his style for any commercially driven reasons, and to keep displaying his amazingly virtuosity through interesting new means. Having been a fan of Kottke's since his collaboration with Gordon, I knew I needed to feast my eyes on this "guitar god" when he announced a solo "evening with" performance at Boulder Theatre in beautiful downtown Boulder. The show sold out about a week before and Grateful Web was kind enough to hook up a pass for this all seated performance.
Boulder Theater has been instrumental in bringing top players from all over the map to their intimate historic venue space. Anything from Ladysmith Black Mamboza to B.B. King. Not to mention the five-day runs from the likes of popular tour mainstays such as Sound Tribe Sector Nine, Yonder Mountain String Band, or String Cheese Incident. Generally put, the Boulder Theater brings it. When I showed up that night the crowd had a surprising age variety. The slight majority seemed over forty, while I noticed a fair amount of younger people scattered about as well. All are seated and chattering awaiting Kottke's solo performance. The stage has a simple lighting setup, a chair and Leo's two trademark acoustic guitars. When the houselights dimmed the crowd cheered the guitar man on stage. It was clearmany folks there that night had been devoted fans for decades.
My only regret is that I didn't do more homework on the Kottke catalogue previous, so a set list or best songs played that night will not be a focus for this article. As he walked onstage Kottke picked up his twelve-string guitar and without a word began to play. It was as if he picked up in the middle of a musical phrase that never began and would never end. He has a jazzy power-strum quality that simply needs to be witnessed and or at least heard to be understood. Kottke has the ability to play bass strings and lead guitar melodies simultaneously as if two skilled players were performing it at once. Astonishing. His styling was imaginative and evoked a sense of thorough understanding of all musical textures and possibilities. I have never witnessed anybody playing this way before.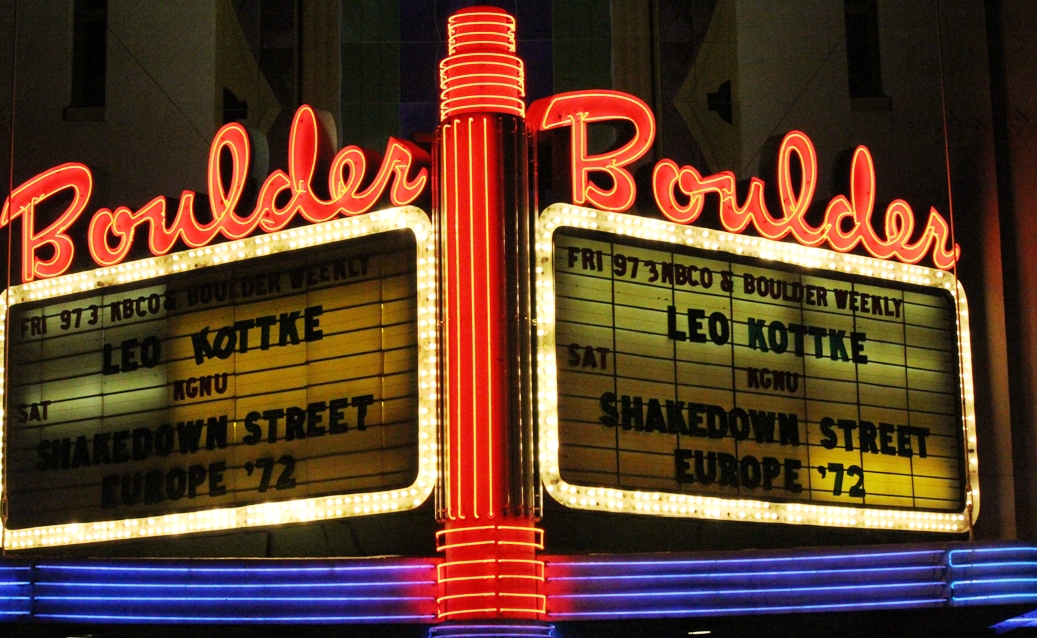 After picking away on a few tunes ferociously he began to banter with the audience, almost channeling a warm "Prairie Home Companion" parody with his fearlessly deadpan approach at wrapping with the crowd. His rants, which would often interrupt guitar phrases and seemingly false-starts guised themselves as incoherence but really functioned as a contribution to his quirky approach at singer/songwriter/musician identity.
The one-man performance clocked in at an hour and forty minutes with an enthusiastically demanded encore. From the cheers in the audience I assume he played many of his classics and some newer material as well. For me a recognizable moment was his performance of Duane Allman's "Little Martha" which he nuanced beautifully.  I cannot wait to discover more of Kottke's illustrious musical career in recordings. He is one of the nation's treasured guitar virtuosos and while Rolling Stone Magazine may never put him on the top ten list, he never cared and neither do we. To limit Kottke to the non-genre of "rock 'n' roll" would be foolish to begin with. Follow my lead catch Leo Kottke who is continually performing into his sixties with agility and charisma of a virtuoso in his prime.