BTTRFLY Quintet hails the coming-together of a number of high-profile touring funk, jazz, soul and electronic musicians and producers from Denver, Colorado.
Comprised of Grammy-winning Lettuce trumpeter Eric "Benny" Bloom, Grammy-nominated Lettuce drummer Adam Deitch, Pretty Lights and Break Science collaborator Borahm Lee, Big Gigantic producer and saxophonist Dominc Lalli, and Break Science bassist/visual artist Hunter Roberts, the supergroup began by playing for thirty-seven people in a COVID restricted Cervantes Ballroom, and has since fledged its wings with performances at Florida's Branquility Festival and Denver's art experience space Meow Wolf.
Now, the supergroup releases their anticipated debut record, Coast, via Mocean Records - a ten-track package that satisfies the group's collective love for adventurous, improvisational, futuristic soul-jazz.
Featuring warm, raw production and a rich world of affected instrumental timbres, the record's sound sits between being reminiscent of classic funk/soul records of the 1970's as well as something undeniably, excitingly modern.
Fans got their first taste of Coast with the album's self-titled lead single. With playful, subtle musicianship in the spotlight, the song perfectly captures the feel and energy of witnessing an air-tight rhythm section in a live setting. Next was "Buried Treasure," yet another showcase of the group's lavish, genre-fusing, instrumental mastery. With dark, looming synth tones and complex, syncopated drum patterns bleeding into vibrant horn and organ playing, the song evocatively establishes a mysterious mood.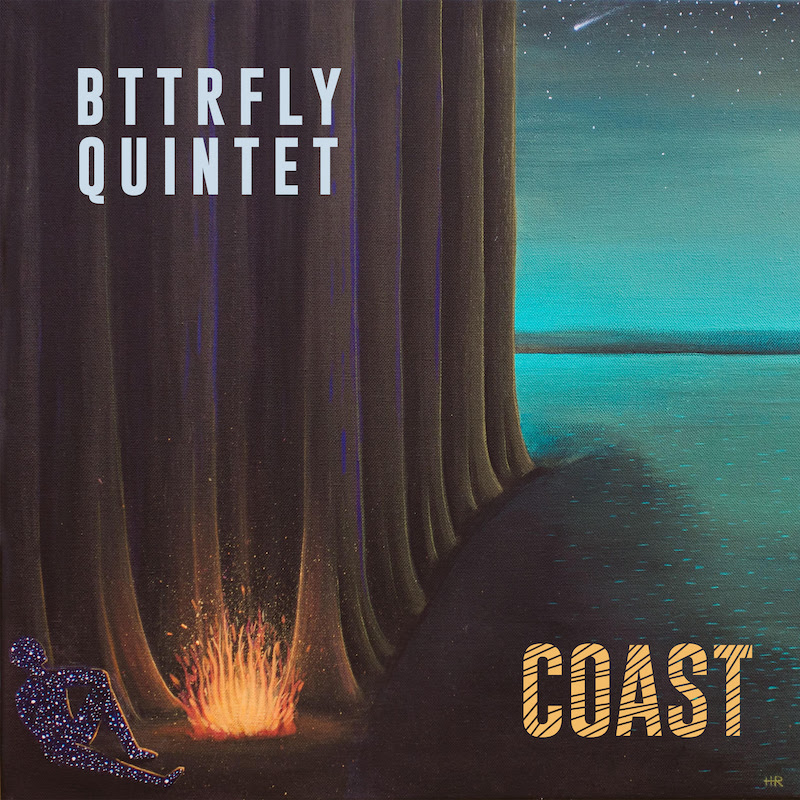 The rest of the Coast tracklist is similarly expressive. Melodic horn lines, rich harmony, experienced funk songwriting, and immersive improvisations take the listener on a dynamic and well-crafted journey, shepherded along by a wealth of satisfying, danceable grooves.
While this may be the first time the world has heard from BTTRFLY Quintet, many will be familiar with the output of its five prolific members. Alongside their main projects, the group boasts an impressive collective CV of Grammy wins and nominations as well as credits with everyone from New Orleans piano legend Jon Clearly, Derek Trucks' Tedeschi Trucks Band and global superstars such as John Scofield, Kool & The Gang, Solange, Average White Band, Run DMC, Lee "Scratch" Perry, Dave Matthews Band and Lauryn Hill.
BTTRFLY Quintet will showcase their elegant musical colors at their Coast Album Release Party on Friday, November 4 at Denver's Ophelia's Electric Soapbox. Tickets on sale now.