It was a summer New England weekend at the site of the Marshfield Fairgrounds in Marshfield, MA. The 7th Levitate Music & Arts Festival was underway with some big names in rock, reggae, blues, and jam music. Not only does it bring great music, but it also brings great philanthropy and a homegrown vibe.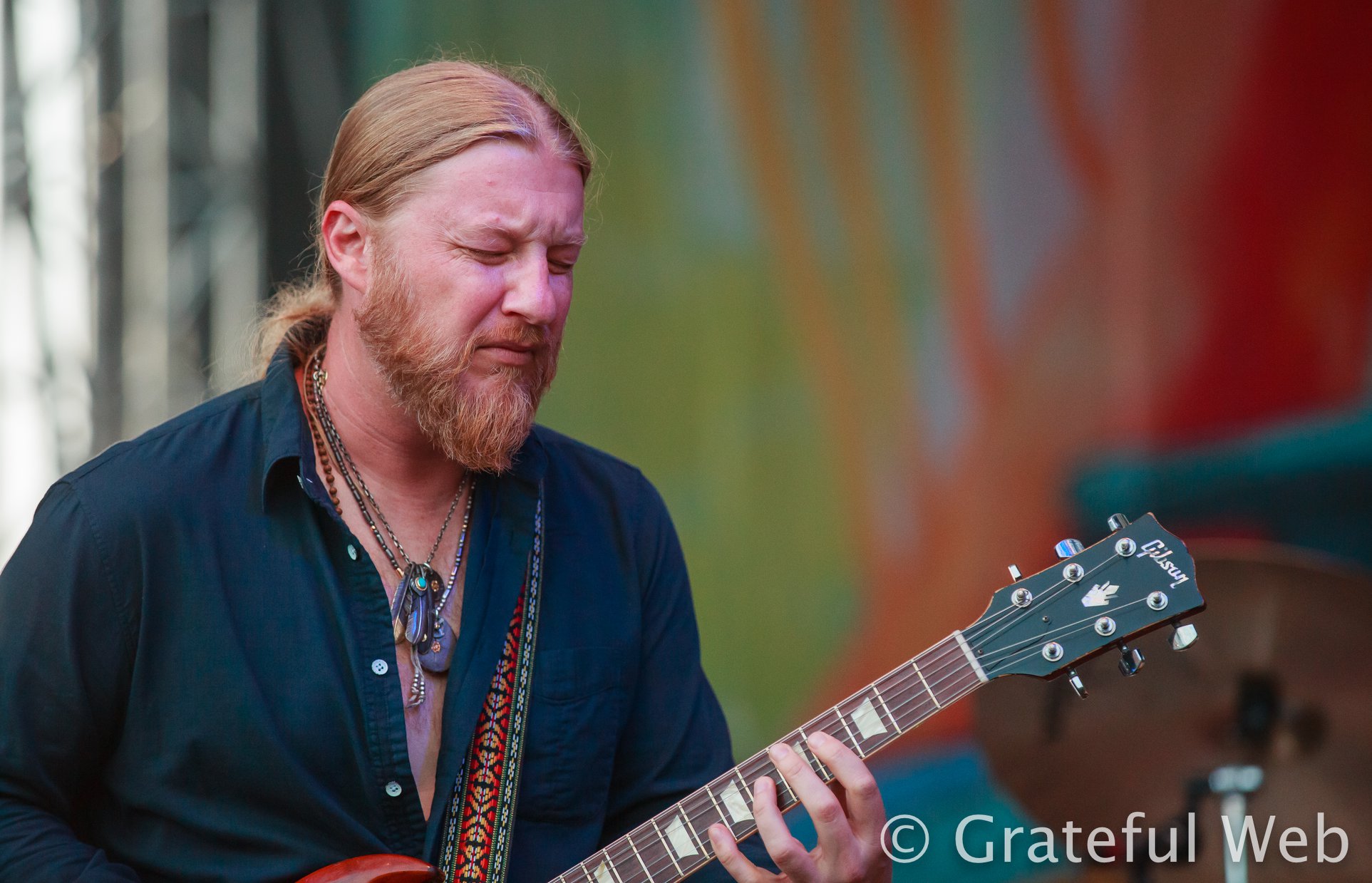 Friday night, the Tedeschi Trucks Band led by the amazing Derek Trucks and his wife Susan Tedeschi. The chemistry they have is amazing and the rest of the band is fantastic. They blend blues with rock and roll. Accompanied by a horn section and great backup singers, it's always a treat to catch them at a show.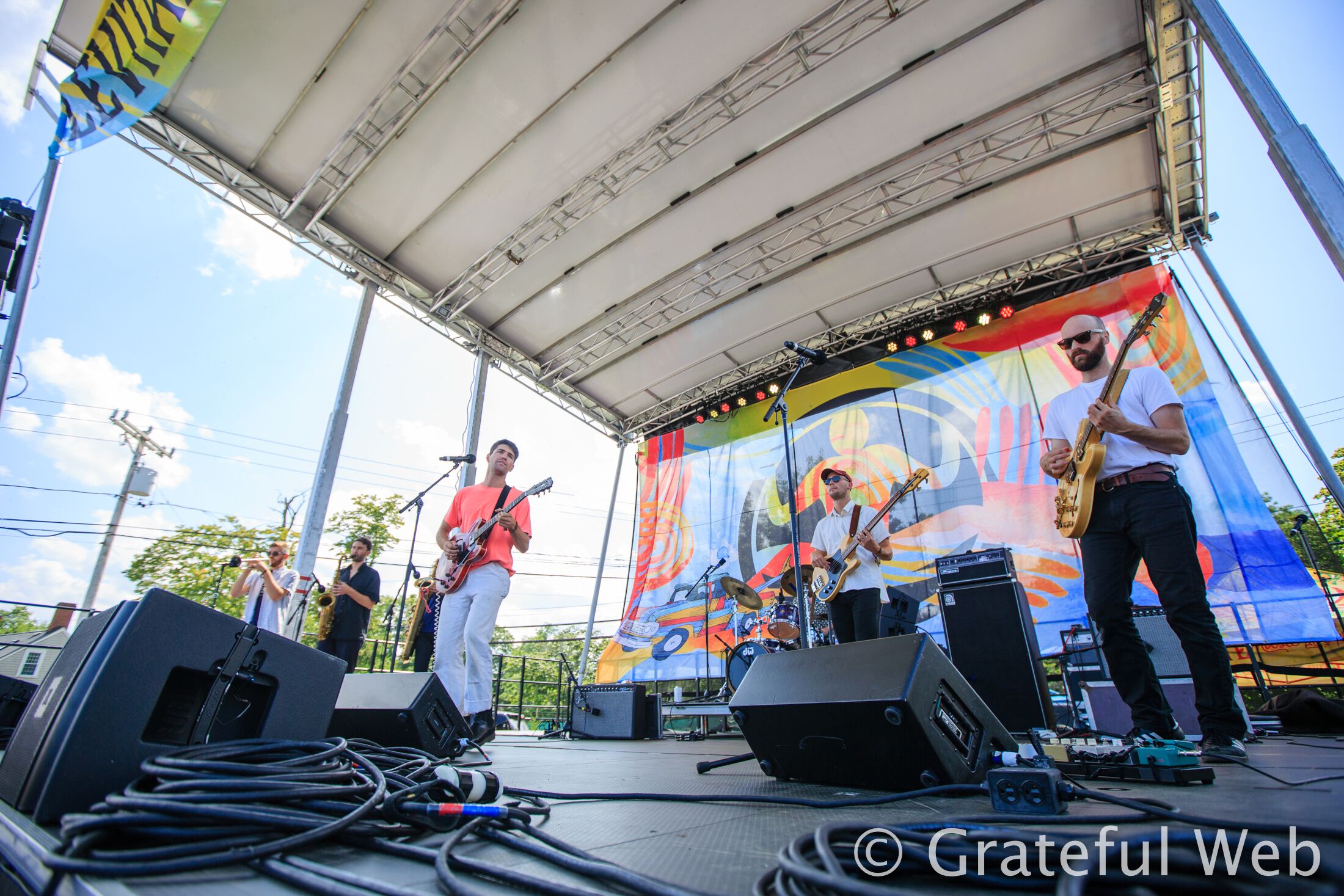 Saturday afternoon started off with a 7-piece soul/funk/rock outfit from Seattle, WA. They are currently on tour all summer and are celebrating their album The Dip Delivers released early this year. They were a perfect mix of pop-rock and soul, a perfect sound for a summer afternoon.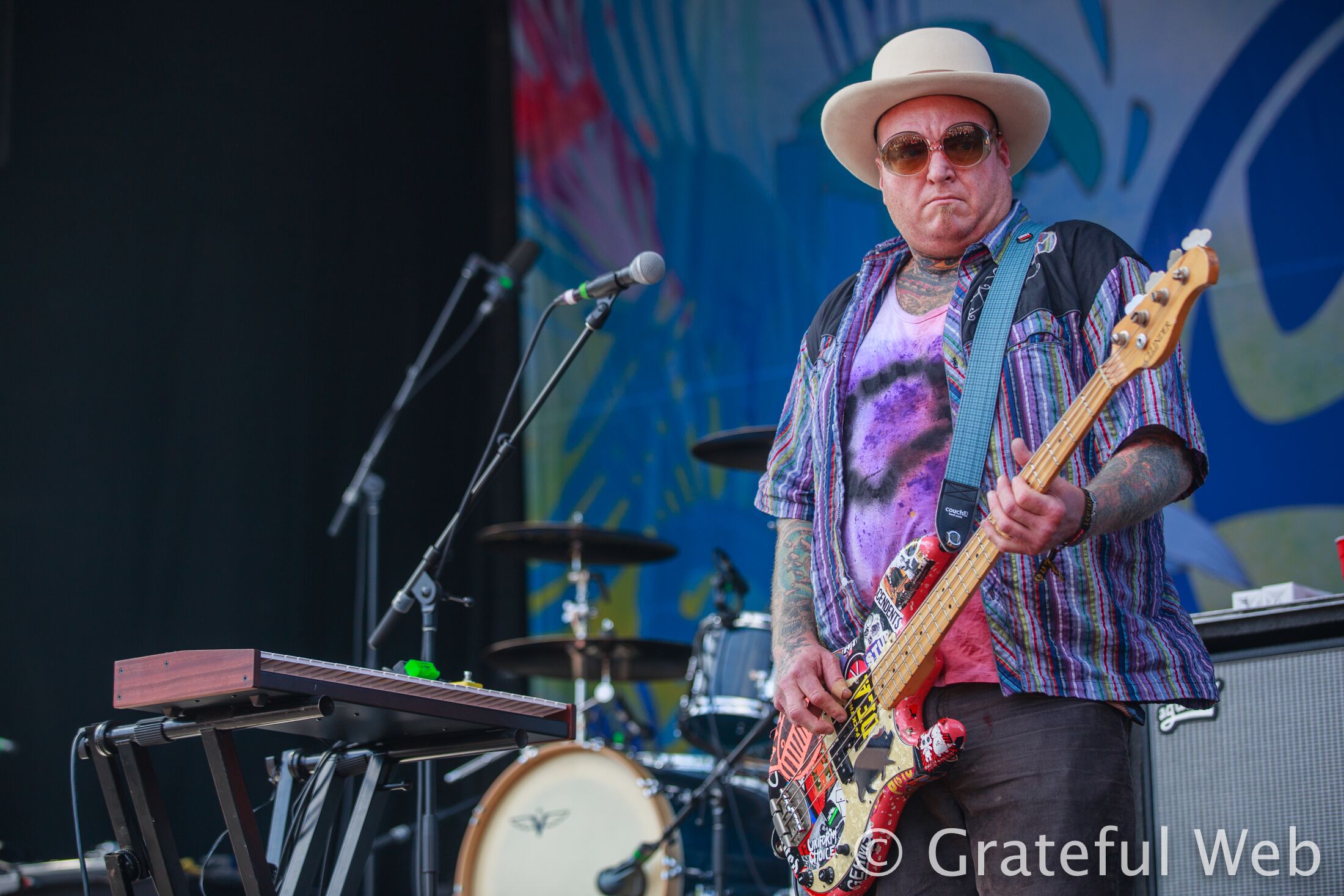 Next up were ska/rock giants Sublime with Rome. After finding singer Rome Ramirez back in 2009 after original frontman Bradley Nowell had died of a heroin overdose right before their major-label debut had come out, the band has been touring back since. With founding member Eric Wilson on bass, the crowds certainly came out for this band. I think they could have handled playing on the mainstage, as they practically overwhelmed the 2nd stage. It was pretty cool to see them on somewhat of a secondary stage environment. Ramirez plays the original sublime songs well and his live singing is great. He isn't a replacement for Nowell, as no one could replace him, but it was cool to hear some of the old sublime hits like "What I got," "Smoke Two Joints," and "Bad Fish."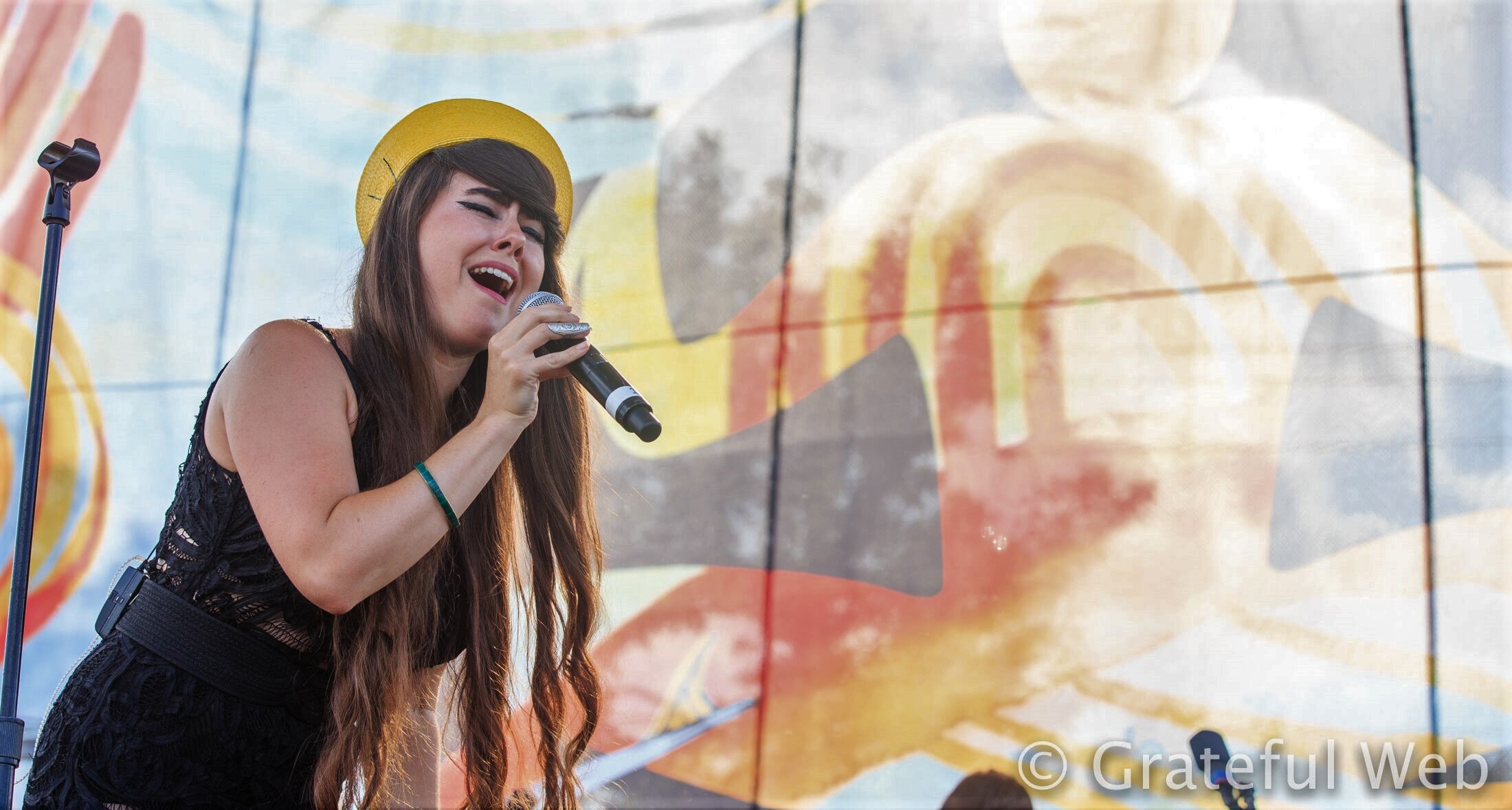 Kat Wright played the small soul stage immediately following Sublime with Rome. Her style was similar to Amy Winehouse with a reggae vibe. On the main stage, Alabama's St. Paul and the Broken Bones were performing. Not sure how, but frontman Paul Janeway was dressed in a black suit with a feathered outfit over it. He must have been hot, however, he put on the most entertaining show. He didn't scoff at the heat or miss a soulful beat of leading the band. One of the definite highlights of the weekend.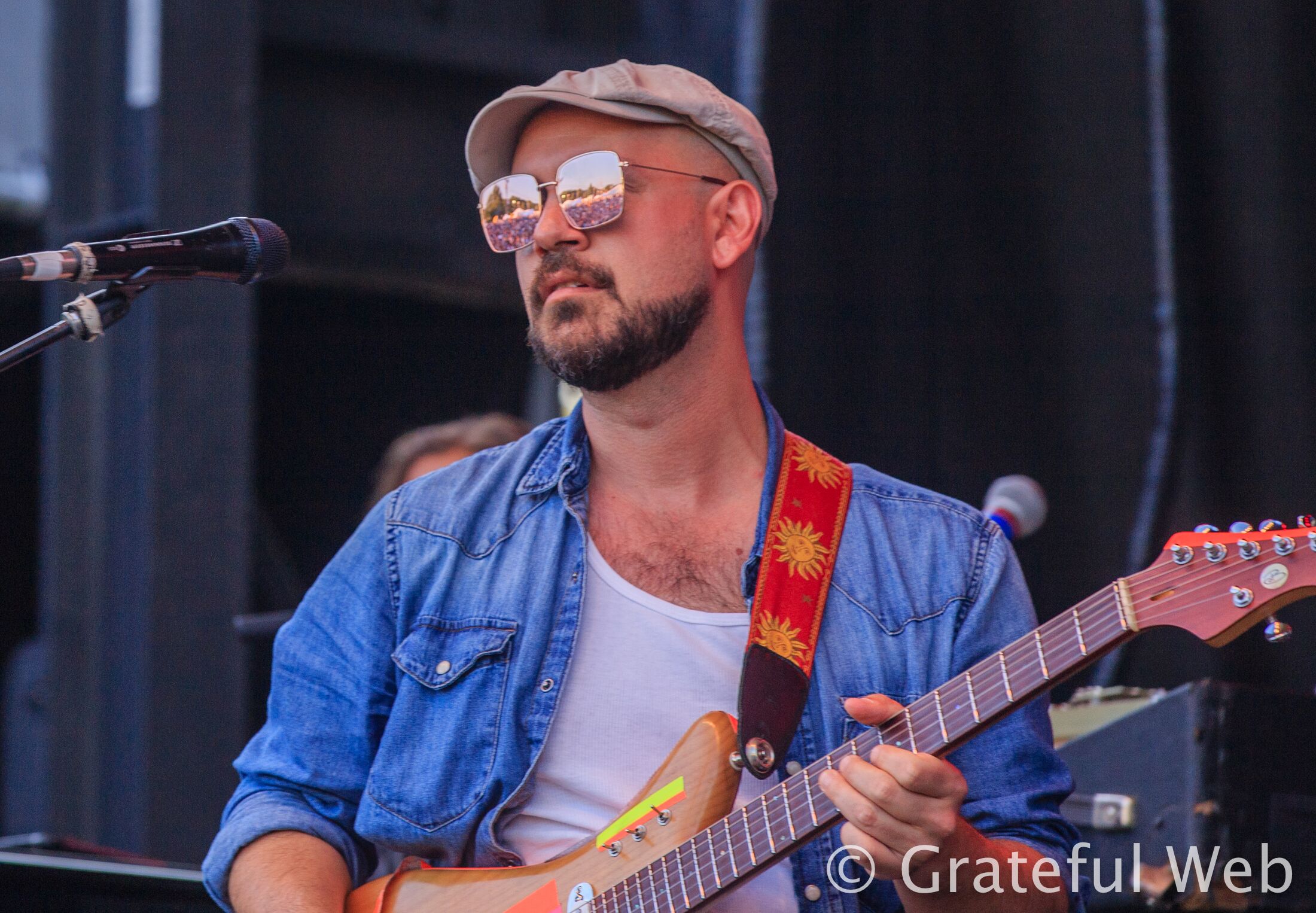 After them was Joe Russo's Almost Dead, on the style stage, similar to Sublime with Rome, JRAD pulled a big crowd. It also helped them that no one was playing at the same time. They played Grateful Dead covers as well as they do, and it was a very tight set.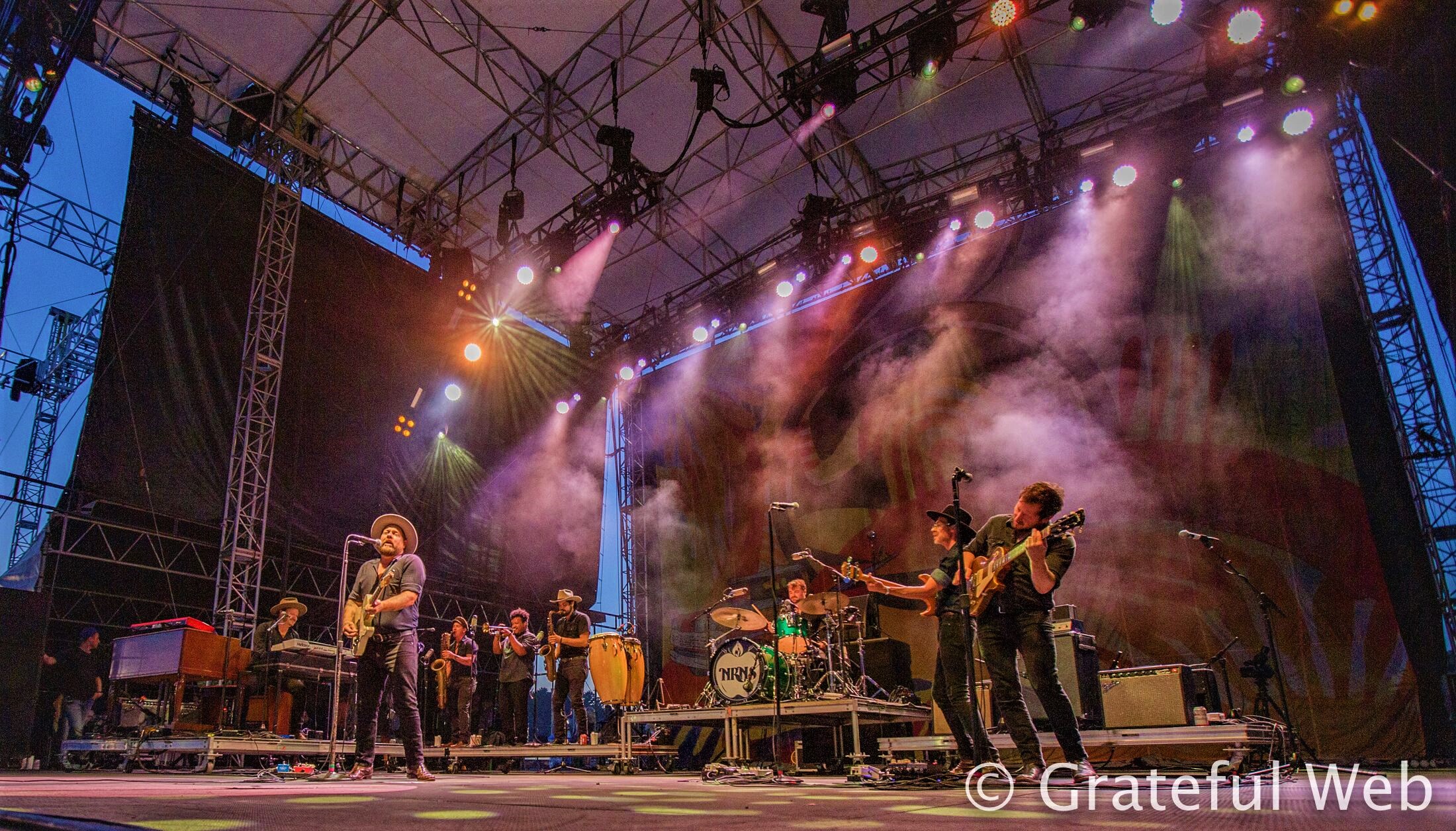 Nathaniel Rateliff and the Night Sweats headlined on Saturday. After seeing them playing a support-like set at a Festival year prior. It was very fun to catch a headlining show by these guys. They stepped it up and sounded great as a headliner.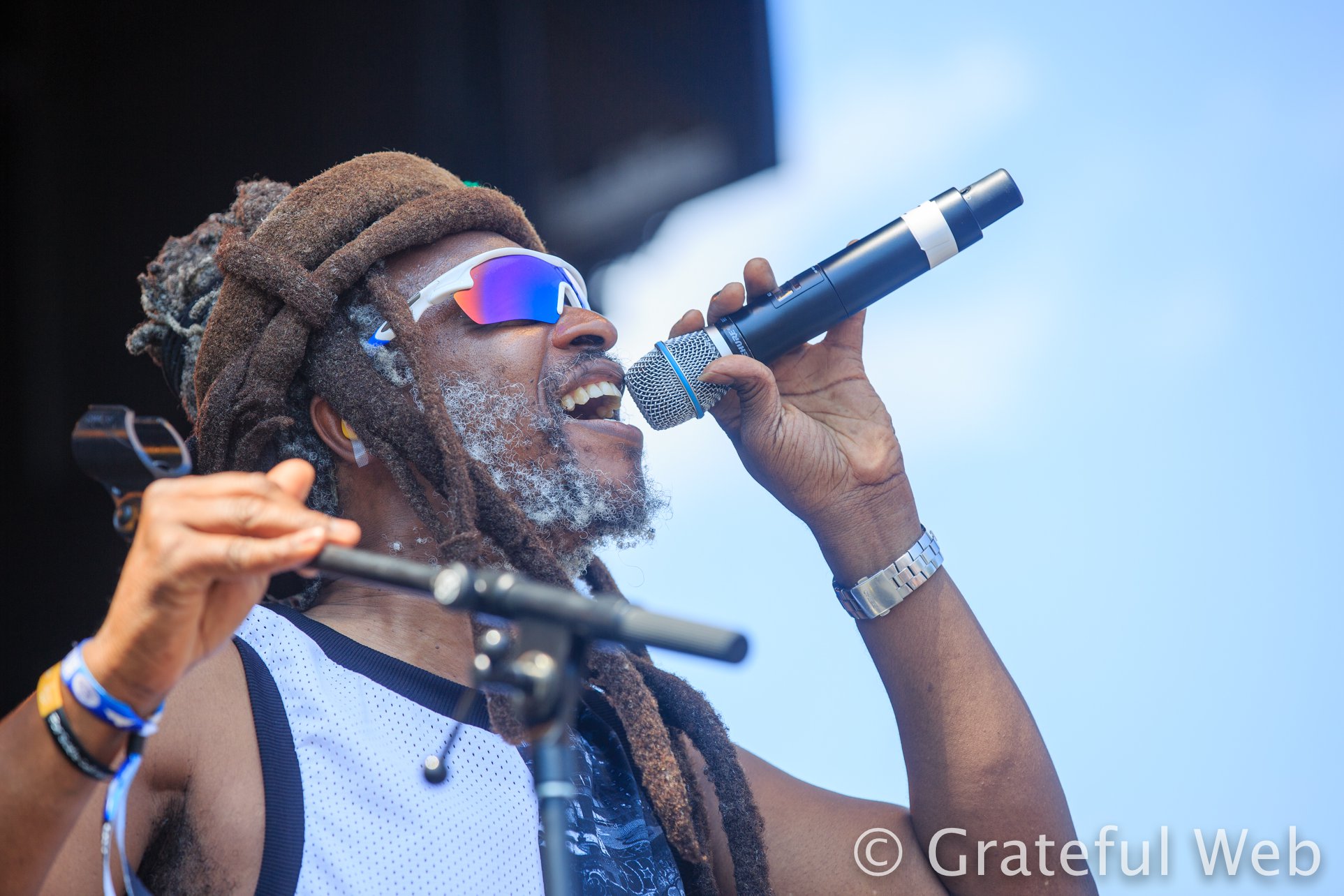 On Sunday, the day began for me on the stoke main stage with the Mihali & Friends community jam. They were a group of fantastic musicians doing great covers like Sublime. It was a good way to start the afternoon. After that, Grateful Web caught the legendary reggae band Steel Pulse, who put on a fun and engaging set.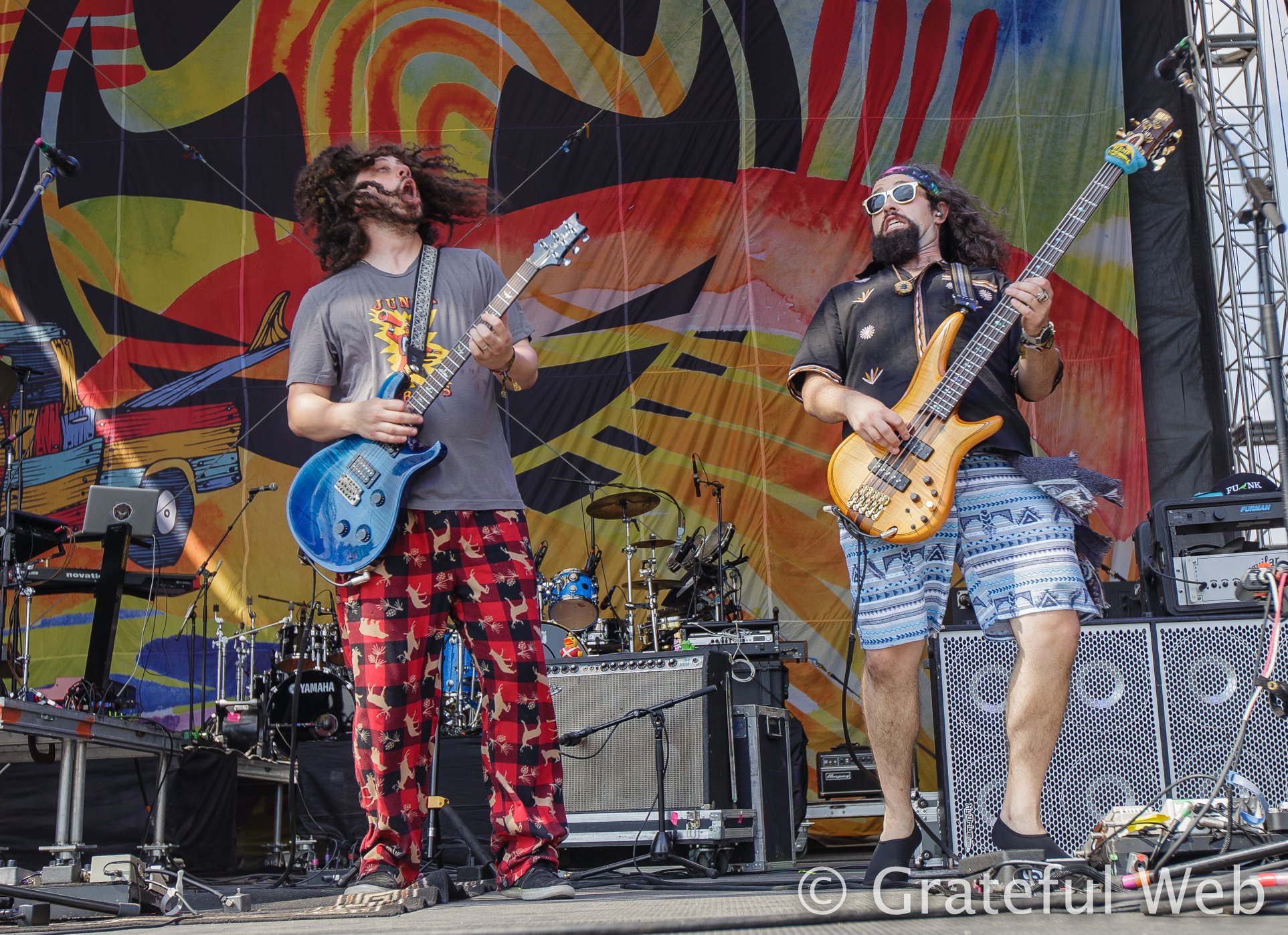 Next up, Baltimore Maryland jam band rockers Pigeons Playing Ping Pong took the main stage and showcased their talents. Their show is arguably better at night with a fantastic light show however seeing them during the day was fun and a change from the usual club darkness. You could see the singer's expressions perfectly.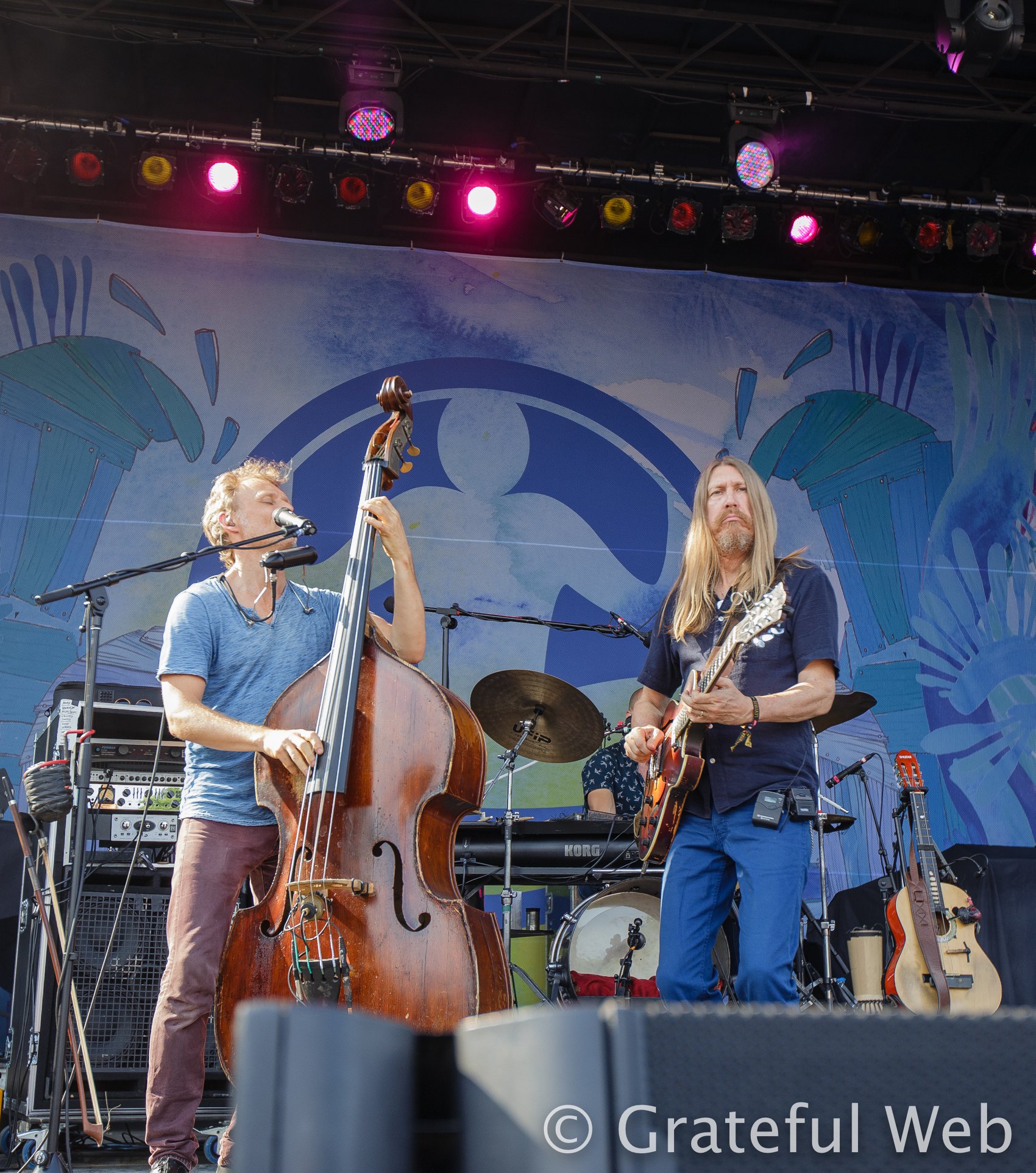 The Wood Brothers, Oliver, and Chris played after on the other side of the fairgrounds. Their Americana folk style was a little slower tempo but it fit in nicely with the whole weekend. A band can rarely go wrong with an upright bass.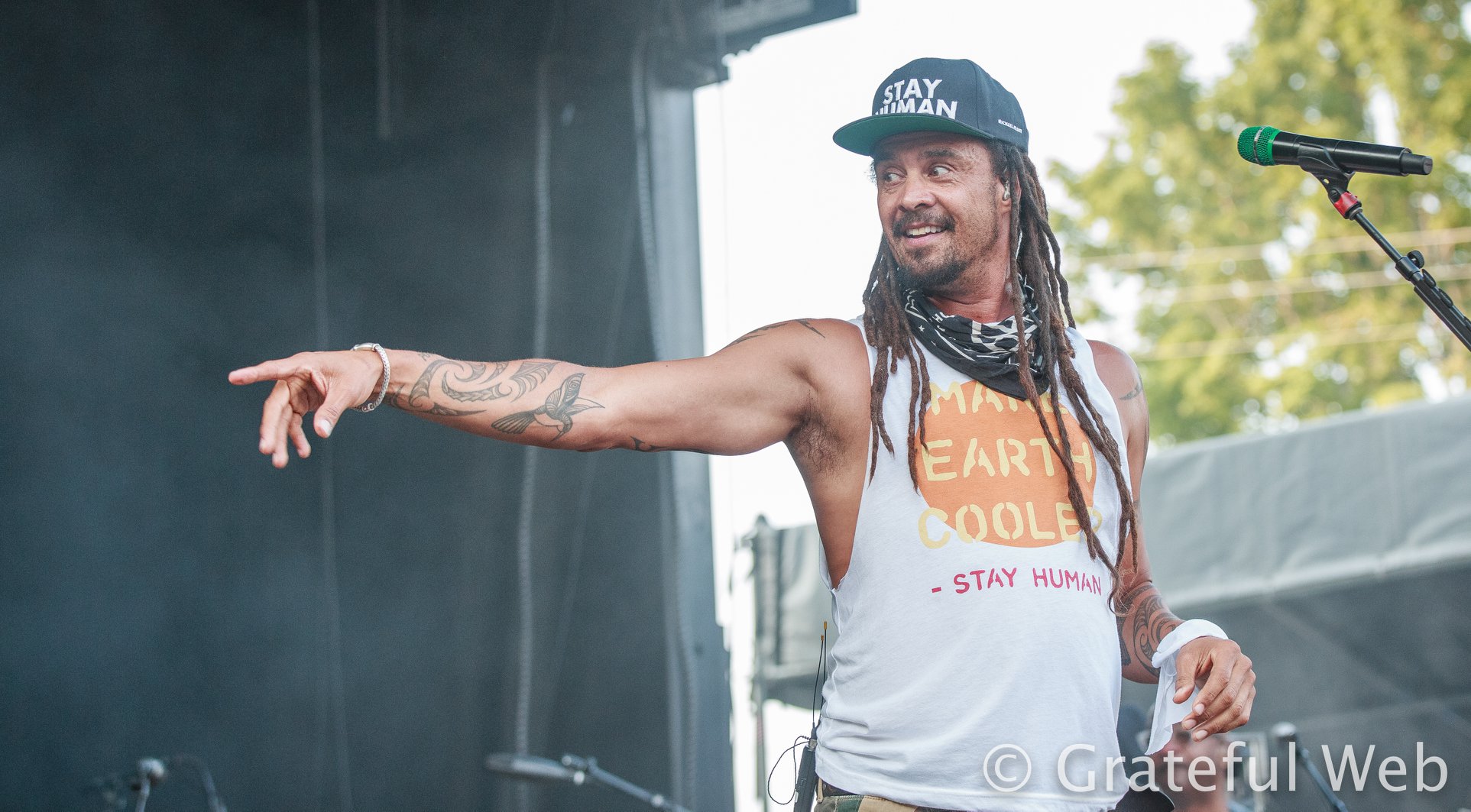 Over on the other side of the fairgrounds, Michael Franti and Spearhead were next I had never seen them before and from the beginning montage film being played before they took the stage, I was all in. Franti is all about peace love and humanity. He wants a better world for his son and he expresses that through his music. He had full crowd interacting tunes and he was amazingly fun to photograph. I am looking forward to seeing him again. He was one of my favorite sets over the whole weekend.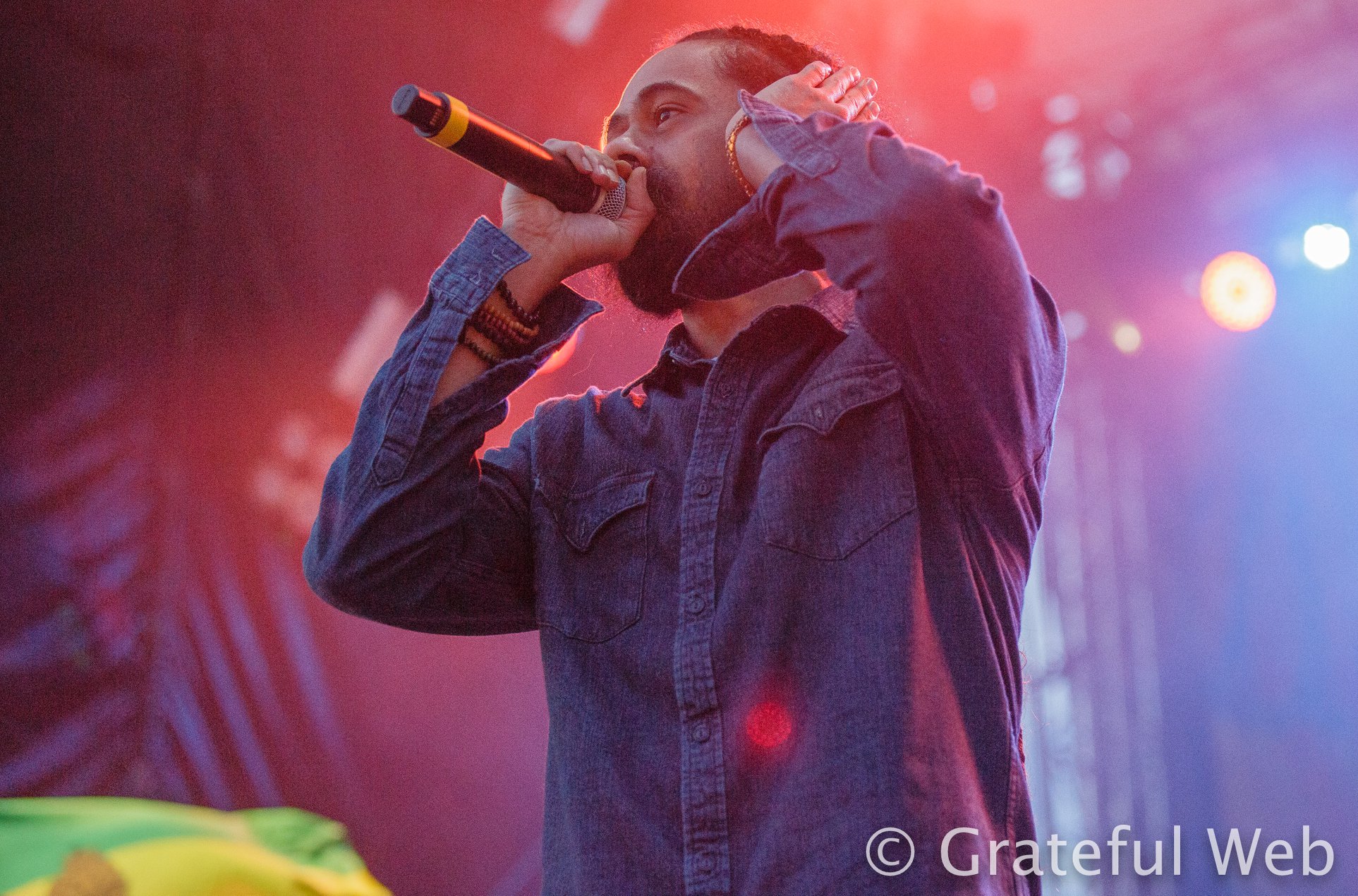 The grand finale for the festival was Bob Marley's youngest son Damian. There was built up anticipation of his set and he put on a tremendous show. Filled with lights, and his full reggae band. Also, a guy running on stage waving the Rastafarian flag. Marley had a grand presence on the stage with dreadlocks nearly down to his ankles, with great reggae beats and great vocal talents he showed he was fit to headline the Levitate Music and Arts Festival 2019. My biggest suggestion would be, switch a few bands to the main stoke stage as the popularity of artists playing cramped up the Style Stage, but other than that it was a fantastic weekend full of great music.