Record Store Day Black Friday is scheduled for Friday, November 27, 2020, the day after Thanksgiving, at a brick-and-mortar record store near you. Omnivore Recordings will be making two titles available that day: Little Richard's Southern Child album and Brian Wilson & Van Dyke Parks' Orange Crate Instrumentals.
Following 1971's King of Rock and Roll, Little Richard did something no one would have expected — he allowed his up-'til-then unrecognized country-rock leaning to emerge. Further, unlike the songs on its predecessor, all 14 tracks on Southern Child were written or co-written by Richard. While there is the funk, rock and soul one would expect during this period, Southern Child was a predominantly country-rock affair. And while Little Richard had proven he could master any genre, the label decided to shelve the album, leaving it unissued until the tracks appeared on a long-out-of-print label retrospective in 2005.
Recorded in the spring of 1972 in Los Angeles, the album was mixed, mastered and handed into the label. It was given a catalog number and cover art was designed, but Reprise opted instead to release The Second Coming in its place. Both albums were recorded at around the same time, with Bumps Blackwell in the producer chair, but the reasons Southern Child was left behind are lost to time. Perhaps the label felt Little Richard's audience wouldn't follow him into unfamiliar musical territory.
Now, finally, Southern Child appears for the first time the way Little Richard intended it. The LP — on yellow vinyl — becomes available on November 27; and the CD version, augmented by four bonus tracks, is due December 4.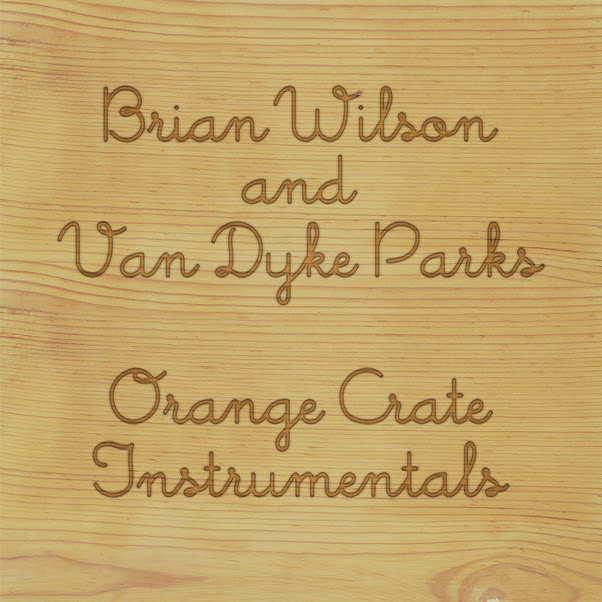 In 1966, when Brian Wilson prepared the follow-up to the Beach Boys' masterpiece, Pet Sounds, he employed Mississippi-born, L.A.-based multifaceted musician Van Dyke Parks as lyricist. This experimental new effort, SMiLE, became the most famous unreleased album in rock history — its "completion" not seeing daylight until a Grammy®-award-winning box set in 2012.
After SMiLE, Brian and Van Dyke went their separate musical ways, only to reunite briefly in 1972 for the Beach Boys' classic single "Sail on Sailor." So it was perhaps with great apprehension and excitement that these two musical giants came together beginning in 1992 for another mission that, this time, would be completed: Orange Crate Art, a pean to California, would be released in 1995. In May of this year, Omnivore Recordings issued a 25th-anniversary special edition as a 2-CD set, with the original album (plus three bonus tracks) on vinyl. The deluxe CD package also contained instrumental track versions of 11 of the album's songs. For Record Store Day Black Friday, Omnivore presents those tracks on vinyl in a limited edition pressing, titled Orange Crate Art Instrumentals. Pressed on orange vinyl with new artwork, it's the perfect companion to the 2-LP version of the vocal tracks.