Photographer Jay Blakesberg brought his acclaimed live rock and roll presentation, "Between The Dark and Light," to a sold-out audience at the Alcazar Theater in Carpinteria. The show was the first live event at the theater since the pandemic shut down more than a year ago. Formerly known as the Carpinteria Plaza Playhouse theater, the gem of a venue with accidental perfect acoustics has returned to its original name. The 200 seat theater was initially opened in 1928 by Oliver Prickett and became a popular getaway destination for the Hollywood elite. In recent years, the theater had become a community treasure featuring independent and feature films. The venue has also featured some of the most prominent musicians who call Santa Barbara County home with unique live performances.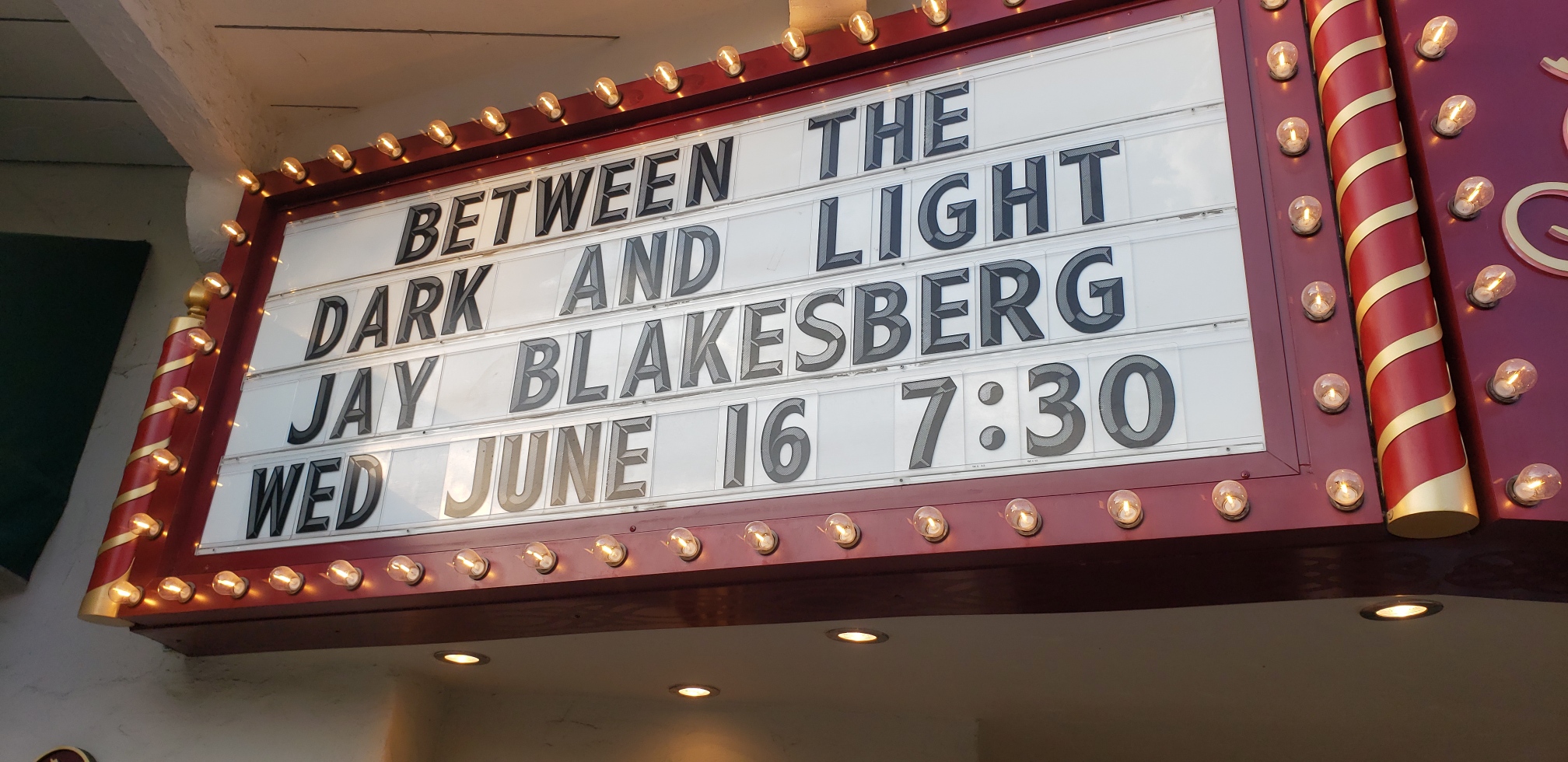 The show by Blakesberg was a welcome return to live entertainment. This concert photographer's rock and roll imagery centers around his love for the Grateful Dead, and most of the audience were fellow Dead Heads, at least in spirit. Blakesberg exhibits two distinctive talents with his self-described fast paced slideshow/storytelling presentation. First is the manifestation of some fascinating photographs from his 40-year catalog of rock concerts and rock band photoshoots. Secondly is his innate ability to share stories from his life experiences. Fueled partly by a long history of psychotropic drug use and partly by an East Coast fast-talking city environment, the artist has developed a fascinating storytelling technique. The sold-out crowd at the Alcazar roared their approval time and again during the nearly three-hour presentation.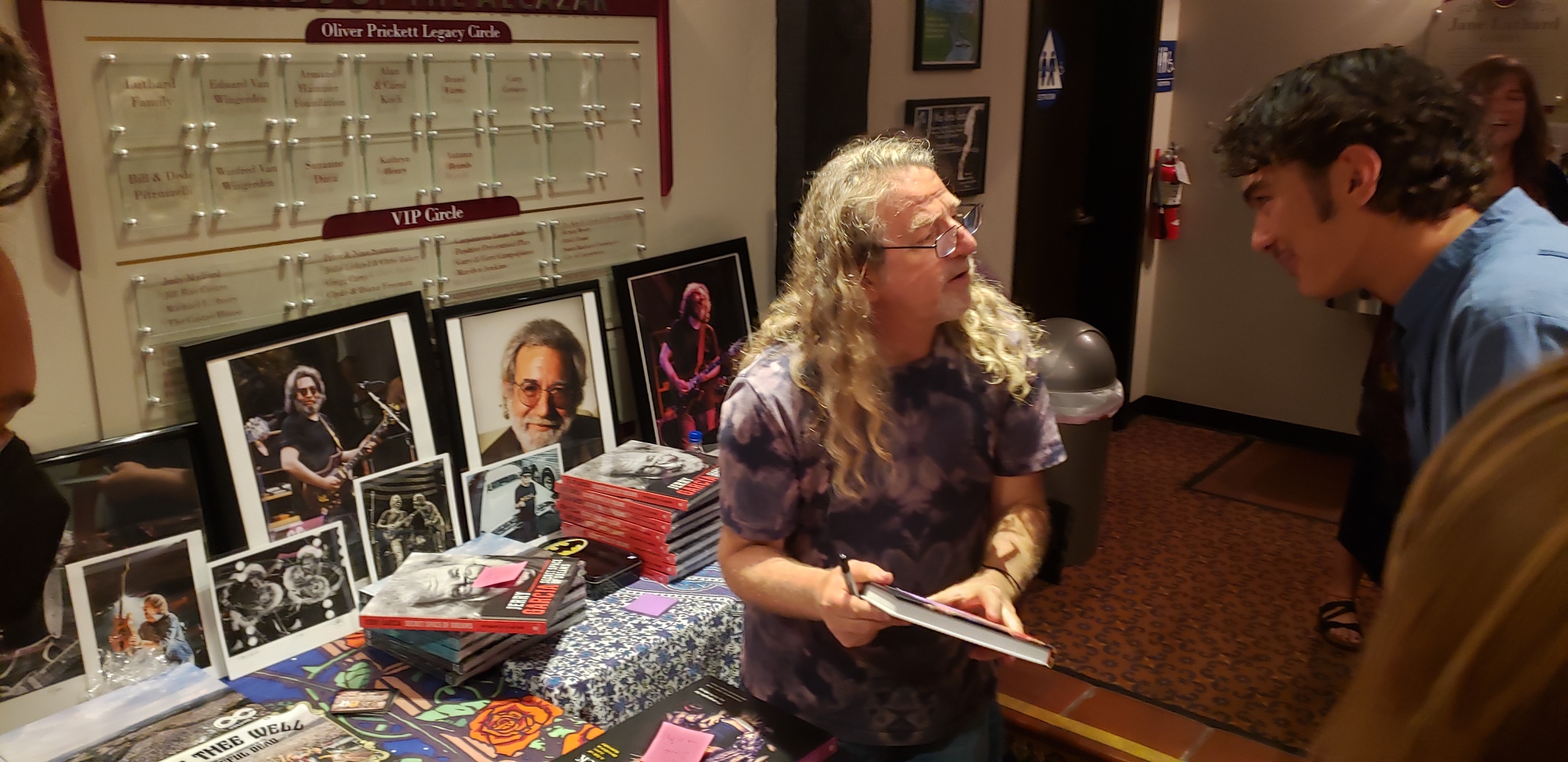 "Between The Dark and Light" featured a slideshow and storytelling session about what motivated Blakesberg to become a photographer. A colorful journey from a high school student obsessed with Grateful Dead concerts and LSD led to a storied career as one of the top photographers in the music industry. The impressive slide show featured images beginning with Grateful Dead photographs from a late 70s concert taken with his father's old Pentax camera evolving to cover photos of Vanity Fair, Esquire, and Relix magazines. Like any good story, the presentation explores the artist's up and downs in life, from comedic moments to tragic events like being imprisoned for drugs. But ultimately, his combined experiences were all part of a journey to realize his dreams culminating in being the only photographer allowed onstage to shoot the final Grateful Dead's 50th anniversary "Fare Thee Well" concerts that took place in 2015.
Long after the lengthy presentation, Blakesberg lingered in the lobby to sign copies of some of his numerous books and answer questions from the faithful until late into the night.