Marble Eyes, the promising rock collective that's been dubbed "Rock & Roll for the Soul," is set to release "Truth," a brand new single from their forthcoming sophomore studio album, Hunting with Comets. This latest offering is slated to arrive on August 25th, providing fans a taste of what's to come in November.
Born in the crucible of the pandemic, Marble Eyes is an ensemble of talent that hails from renowned touring acts such as Pink Talking Fish, Twiddle, Kung Fu, Particle, and The Indobox, among others. Although the band was formed during a global standstill, it became a vibrant beacon of creativity, a testament to the indomitable spirit of music and its power to connect souls even in the most challenging times.
"Truth" is more than a single; it is an affirmation of the band's journey thus far, and a glimpse into the evolution of their sound. Showcasing the quartet's soulful harmonies and larger-than-life energy, the single incorporates the complex harmonies of Boston and Yes, distortion-driven arena rock guitars, and blistering instrumentation into a cogent earworm sure to shake the ground at any venue.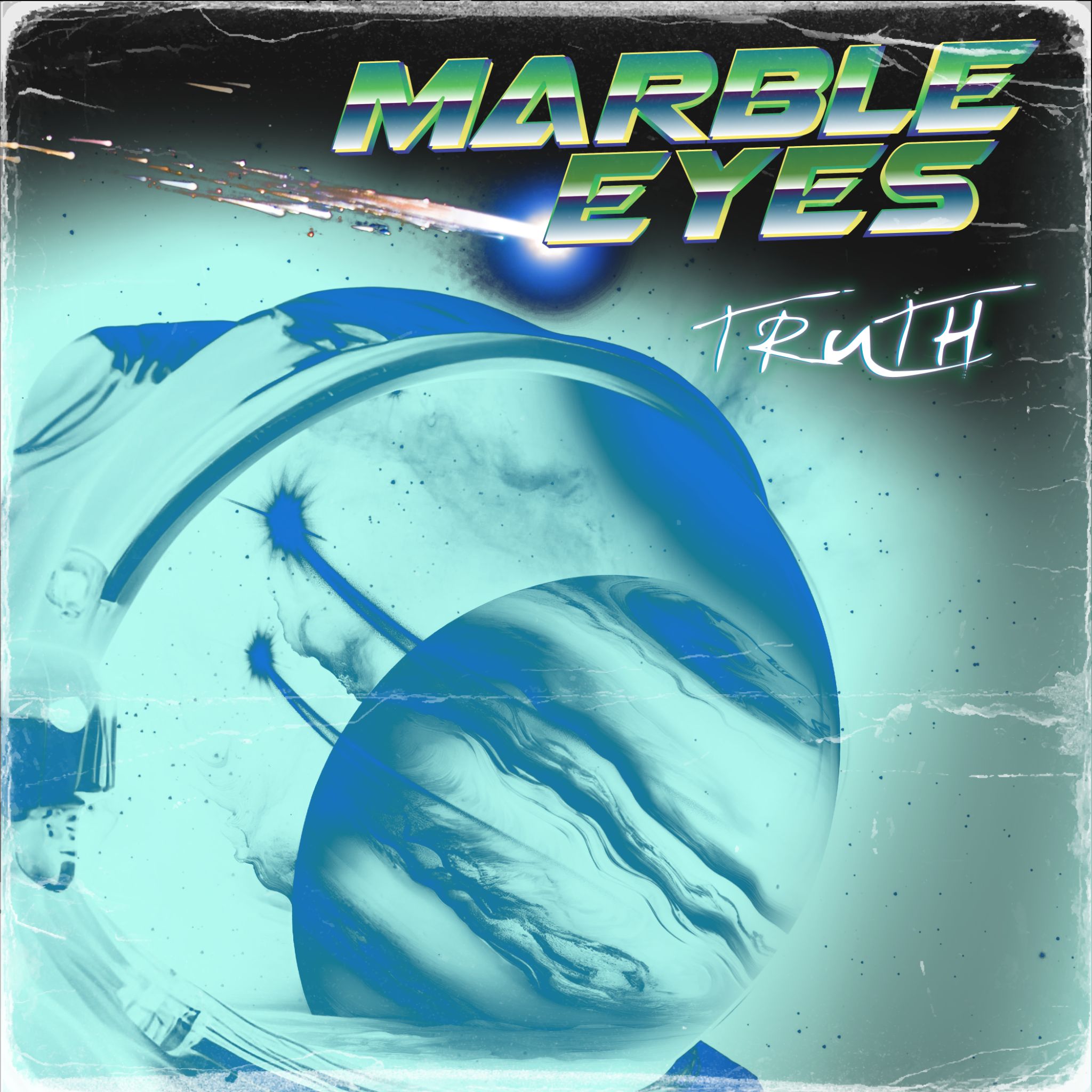 The release also marks the beginning of a new chapter for the band - it is the first single off their eagerly anticipated album Hunting with Comets, which is largely the fruit of a virtual residency held by the band during the pandemic. Months of isolation bred a wellspring of creativity, and the band penned over 70 songs together. The upcoming album is a testament to their collective prowess and the unique contribution of each band member. It's an exploration of song craft, showcasing their ability to create compelling narratives through music while still leaving room for their signature improvisations. Hunting with Comets arrives on Friday, October 20th, 2023.
"A really cool piece about this is, we wrote all of these songs in 2021 during the Marble Eyes Mondays live stream series," said Eric Gould (bass, vocals). "We put on a two hour plus show every other Monday, January through April. It was basically our house for the season. We decided to have every song on this album be from that series."
Fans can look forward to experiencing the new single and more live, as Marble Eyes embarks on a fall tour this October and November. The tour will see the band gracing stages in Burlington, Ardmore, Portsmouth, Bridgeport, Denver, and more cities yet to be announced.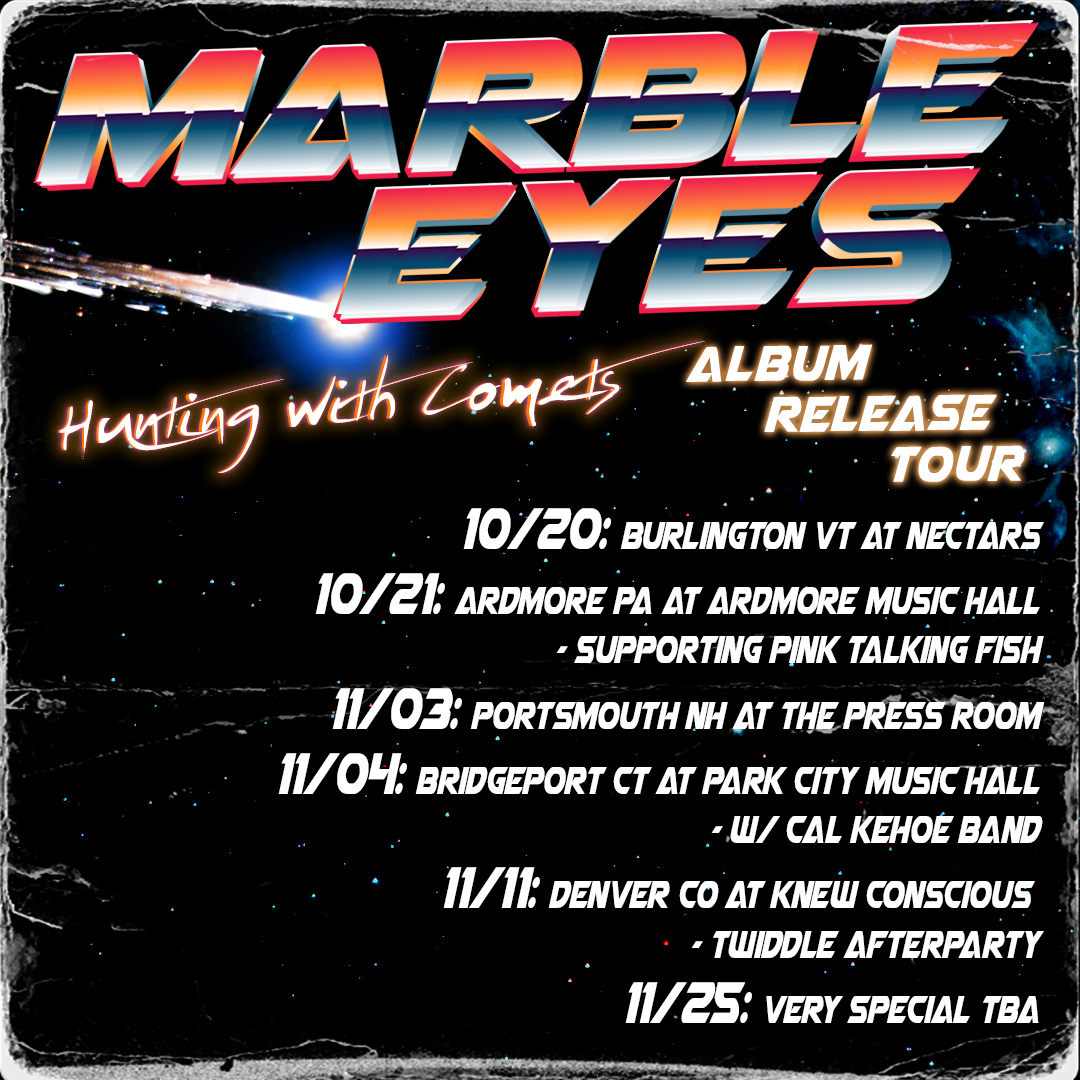 Marble Eyes is: Eric Gould (bass, vocals), Mike Carter (guitar, vocals), Adrian Tramontano (drums), Max Chase (keys, vocals).