MarchFourth is a genre-breaking force of entertainment. This explosion of brassy funk, rock, and jazz emanates from fifteen or so performers: musicians, acrobats, stilters and more, touring the country year-round, stealing the festival wherever they appear, taking audiences on a joy-inducing, booty-shaking, soul-stirring journey that defies categorization. Word on the street: You have to see it to believe it!
In April 2015, MarchFourth musicians traveled to New Orleans and spent ten days recording at The Parlor Recording Studio, making their fourth studio album, MAGIC NUMBER, their first in over five years. With Producer Ben Ellman (Galactic) and Engineer/Producer Mikael "Count" Eldridge (DJ Shadow, Tycho, Galactic, Trombone Shorty) at the helm, this album is full of the captivating grooves and brassy swagger you have come to expect from M4, plus a healthy dose of New Orleans magic, with guest appearance by Trombone Shorty, Stanton Moore (drums), and Matt Perrine (sousaphone). The album was fan-funded through Kickstarter and was independently released on September 30, 2016.
"MAGIC NUMBER represents a shift in the band's musical evolution, featuring more vocals and guitar than our previous records." Founding member and band leader, John Averill, who also sings and plays electric bass says, "It is also the first record by "MarchFourth" (although we can still be found on Spotify, CD Baby and iTunes as "March Fourth Marching Band")".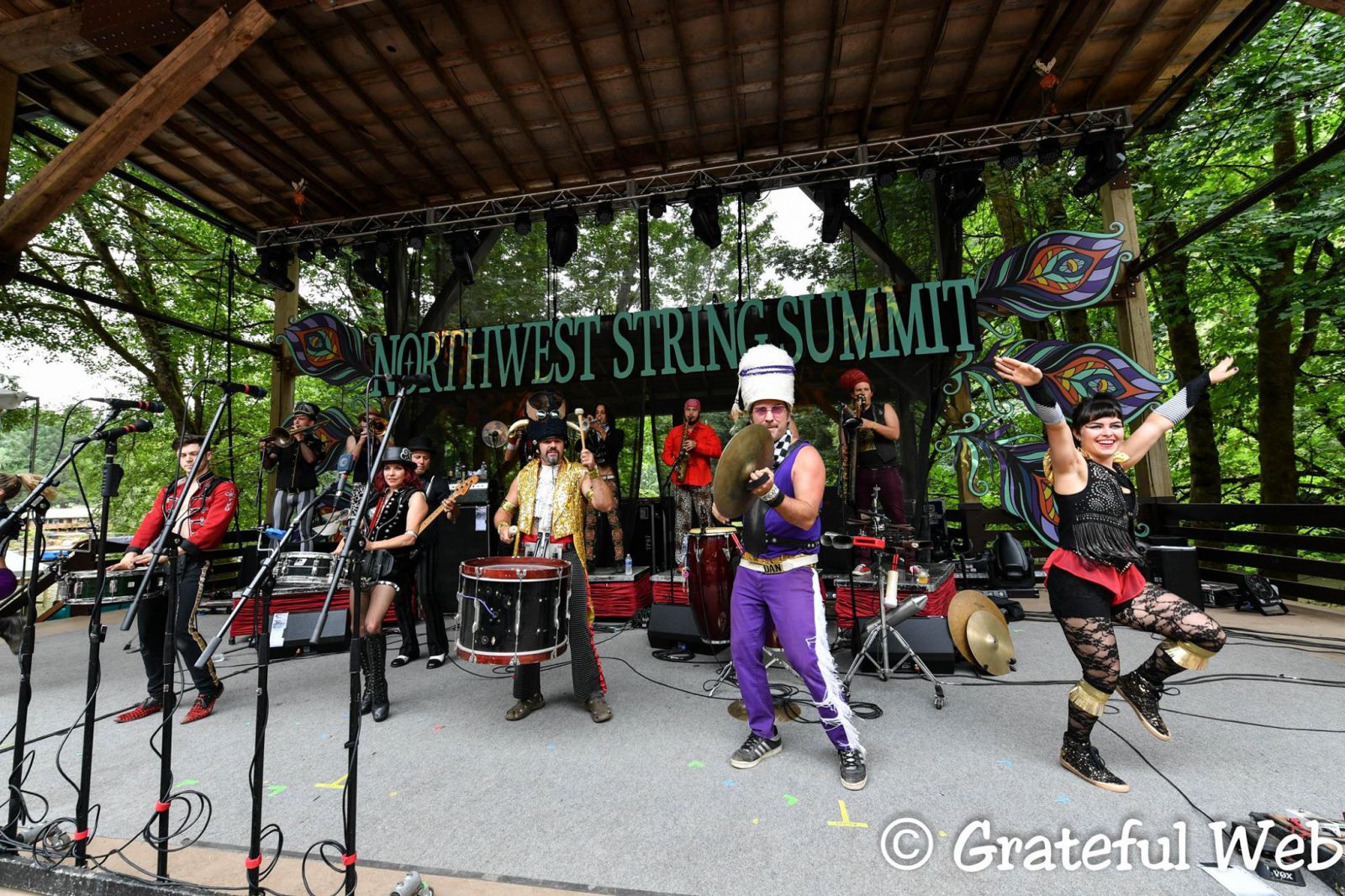 "From the first note to the last, the sound was pumping and the fun never stopped," exclaimed USA Today. "It's worth noting that there are serious musicians behind all the fun. I was a music major in college and it's obvious these guys (and gals) have had lots of training and formal practice. Talented band geeks turned rebels. When one of the horn players steps up to improvise a solo, you know it's going to be a treat."
"Working with a large group of talented songwriters and musicians in M4 made the project go really smoothly. Wherever the band goes they sort of set up camp… that led to a really creative working communal environment." Producer Ben Ellman states, "It's always exciting to work with a band that is open to experimentation and different possibilities. MarchFourth came in wanting to expand their sonic pallet from what they've done previously."
Widely recognized for the allure of their live show, MarchFourth breaks ground with their music in the forefront on MAGIC NUMBER. Catch MarchFourth at The Fox Theater in Boulder, Colorado on February 24th, 2017
MarchFourth at Fox Theatre with Pimps of Joytime