At one point during his two-plus hour concert on a pristine evening, the last day of summer, Mark Knopfler took some time to banter with the sold-out audience at the Greek Theatre in Los Angeles. "I love playing here. I've played here many times. I have often thought about retiring in recent years," the 70-year-old former lead guitarist and vocalist of Dire Straits shared with the Los Angeles crowd. As a resounding NOOOO emanated from the crowd, Knopfler continued, "But what could be better than this. Maybe I should go on until I just fall off the stool." For fans and members of his phenomenal 11-piece band, the answer came in a resounding cheer in agreement. Knopfler created hit music with the Blues-rock band Dire Straits for nearly two decades before embarking on a solos career in 1996. The master songwriter produced ten solo albums, including his latest, 2018's "Down the Road Wherever." Along the way, Knopfler gathered a group of musicians that evolved into the band The 96er's. Each of the 11 players is a master musician in his own right, bringing a multidimensional sound with a symphonic quality. Their live shows have become legendary musical interludes.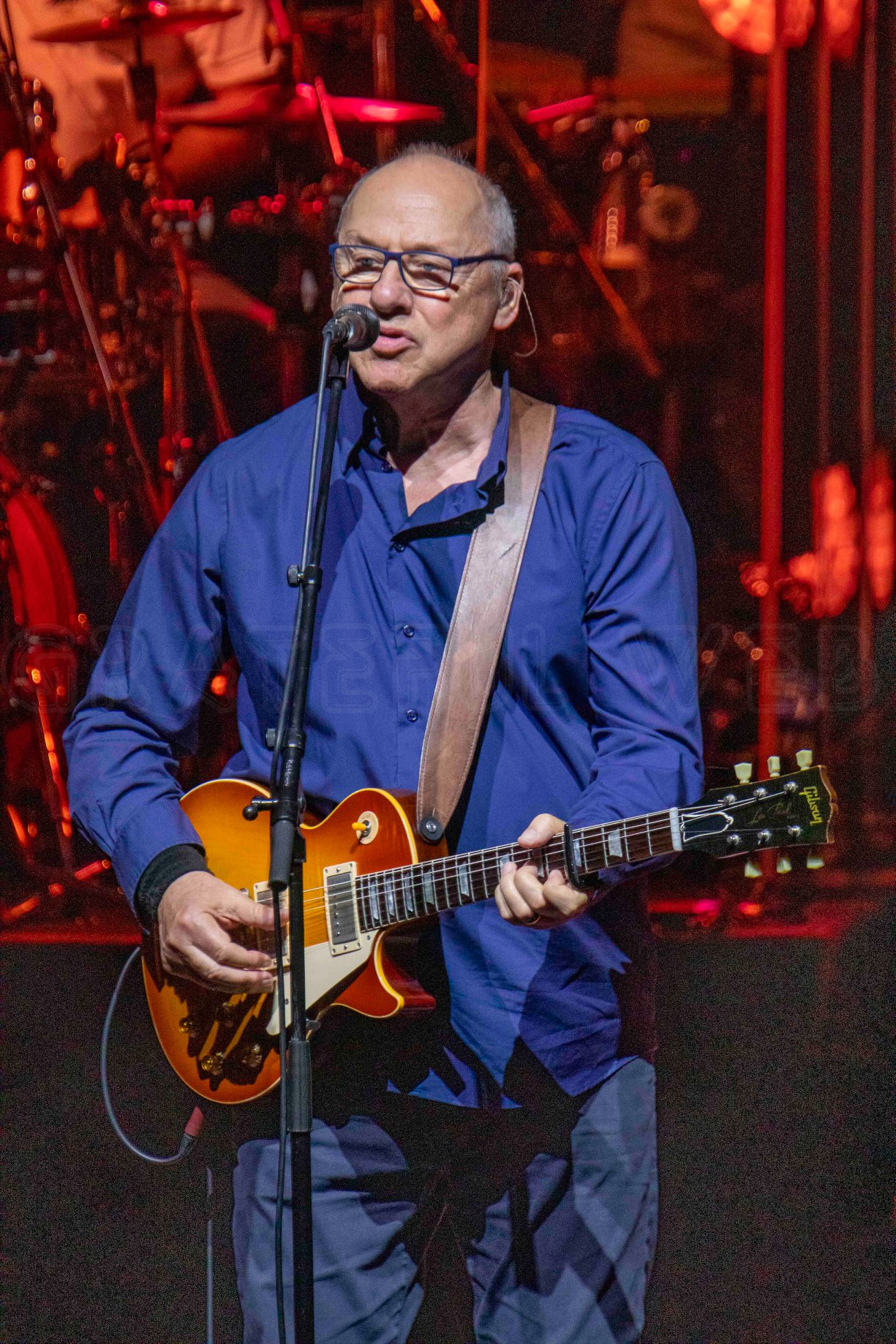 The four-time Grammy winner and 2018 inductee into the Rock and Roll Hall of Fame for his work in Dire Straits, brought a night of hits interspersed with deep cuts of personal material carefully culled from his four-decade career. The show began just after 8 PM on a clear night with bright stars sparkling in the twilight. Knopfler appeared on a brilliantly lit stage opening with several songs from his solo catalog, including "Why Aye Man," "Corned Beef City," and "Sailing to Philadelphia." The crowd responded enthusiastically throughout the set. Then the band turned their attention to Dire Strait's classics when Mike McGoldrick played the familiar opening flute notes and was joined by Tom Walsh's billowing trumpet for "Once Upon A Time In The West." The opening track from 1979's Communiqué album showcased Knopfler's distinctive guitar riffs as he blasted out the well-known tune. Next came another Dire Straits' hit "Romeo and Juliet," from the 1980 album "Making Movies." Graham Blevins played a haunting saxophone solo during the song. Knopfler then played "My Bacon Roll," a new track from his latest album.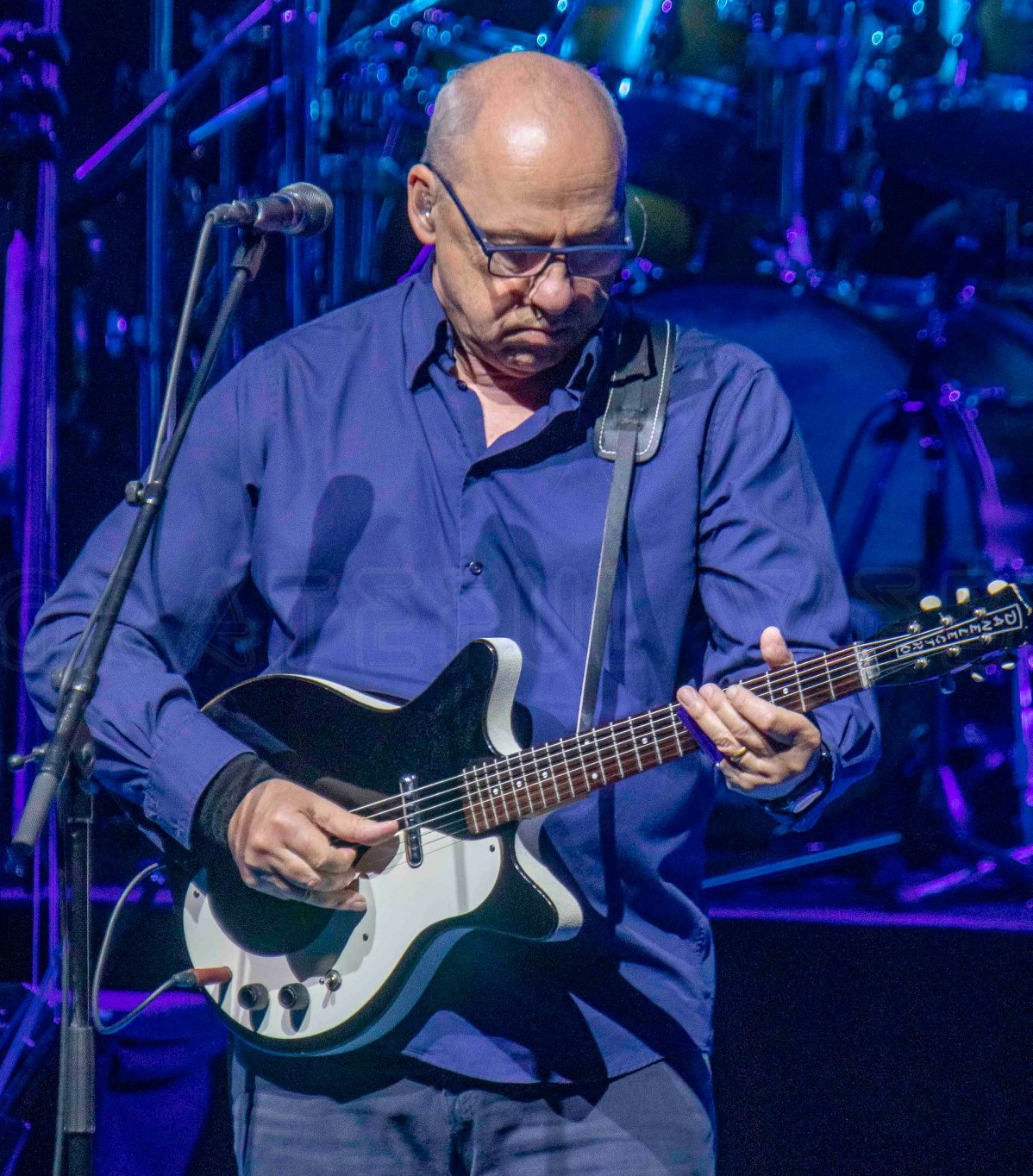 Later, Knopfler returned to Dire Straits' material playing "Your Latest Trick" from the 1985 "Brothers in Arms" album. Jim Cox's brilliant piano playing and Graeme Blevins sax solo blended perfectly with Knopfler's guitar. Walsh played a haunting trumpet solo on "Postcards From Paraguay." That was followed by Knopfler sort of rapping his way through the Dire Straits ballad "On Every Street," the title track from the 1991 album "On Every Street." The set closed with "Speedway at Nazareth," Showcasing Knopfler's guitar wizardry.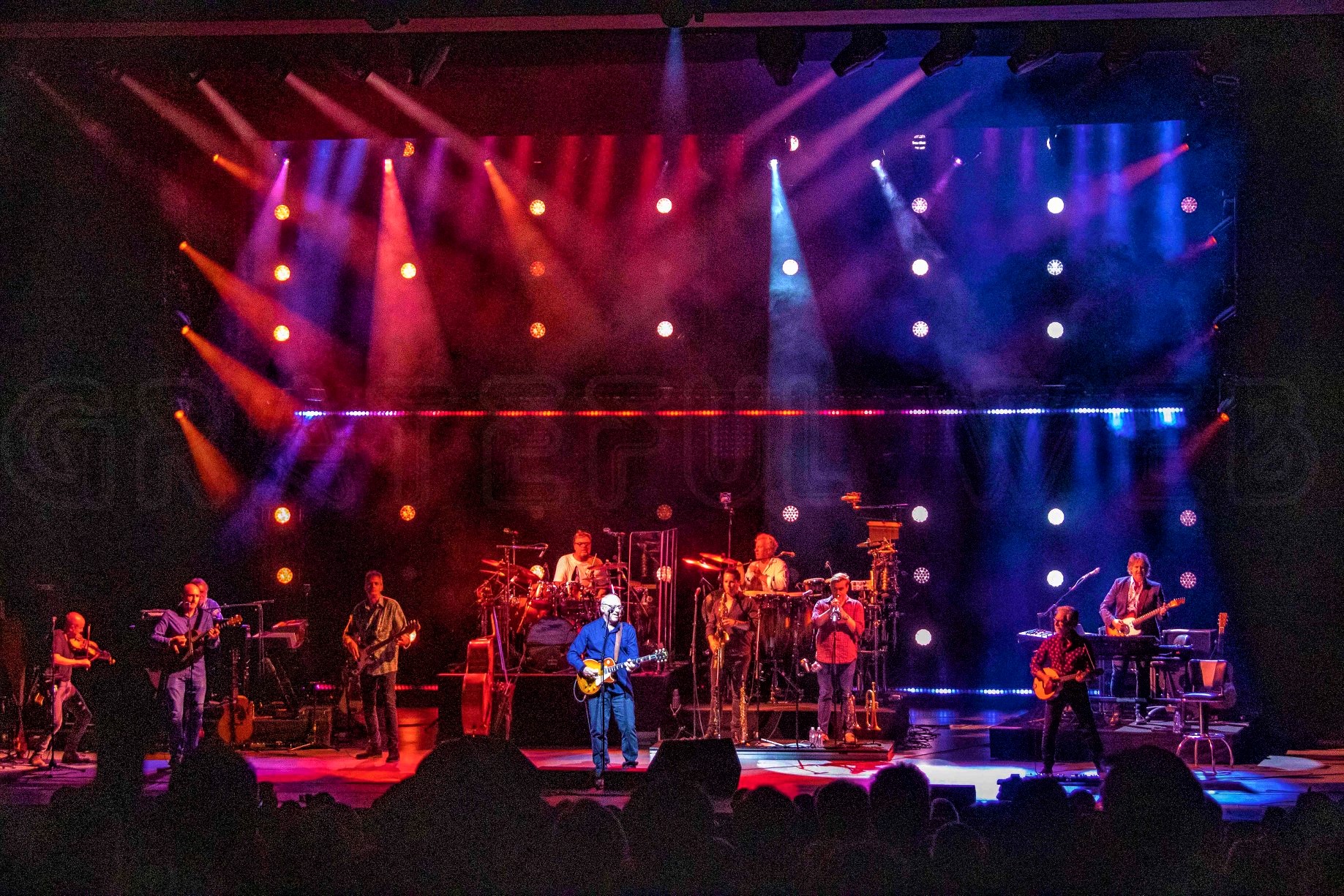 The encore began with drummer Ian Thomas, percussionist Danny Cummings, keyboardist Guy Fletcher, and pianist Cox mixing recorded clips from the epic intro to "Money For Nothing." They were eventually joined by the rest of the band members, as a bright spotlight found Knopfler wailing on his guitar, just as he broke into the well-known lyrics. After a short break, the band returned for a second encore playing an instrumental, "Going Home (Theme of the Local Hero)," from the soundtrack to "Local Hero," a 1983 comedy-drama film that was one of many films that Knopfler scored. "What could be better than the?"