Martin Sexton brought his solo Acoustic show to the Boulder landmark this past Saturday along with opening guest, Leslie Stevens.
Opener Leslie Stevens, minus her band, "the Badgers," performed easygoing and folksy songs during her set to help set the stage for the evening, and get the crowd in the mood for things to come.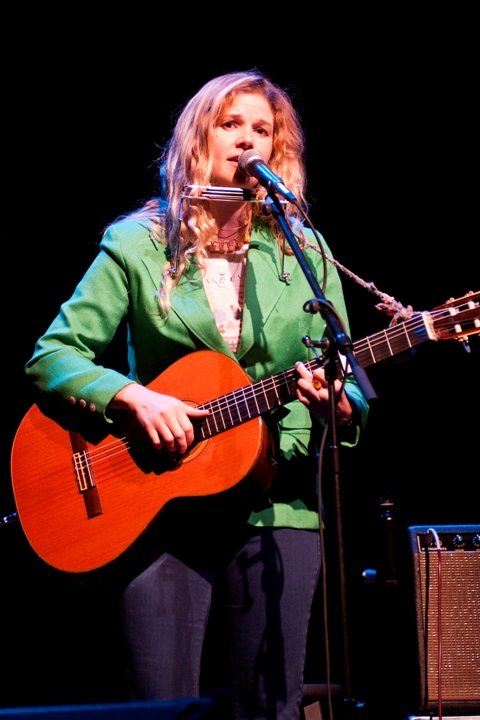 With a minimalist stage - a lava lamp and a guitar - (I think I brought more equipment to the show than he did) and no prepared set list, Martin's laid back performance was a perfect fit for the venue.
"This place is like a church" Martin stated as he began singing "Hallelujah" with the crowd joining in to sing the chorus. From crowd favorite originals to covers of "With a little help from my friends" and "Free Bird," Martin's unique voice filled the auditorium, and enchanted the faithful and energetic fans.
Switching from Acoustic guitar and voice on some songs, to scat singing guitar solos into his distortion microphone on others, you had the feeling that this was a performer who was having as much fun performing as those in attendance did watching him perform.
After a one song encore, the fans spilled out into the crisp Boulder air, wanting more, but with big smiles radiating from their faces.
Be sure to check out some previous Martin Sexton coverage, including a little chat we've had with Martin.