MerleFest, presented by Window World, has wrapped up its 30th year, closing out with a raise-the-roof acoustic performance from Zac Brown Band. Early estimates show that from its start on Thursday, April 27, to its close on Sunday, April 30, aggregate participation over the festival's four days exceeded 80,000 participants. MerleFest, held on the campus of Wilkes Community College, is the primary fundraiser for the WCC Foundation, funding scholarships, capital projects and other educational needs.
From the Watson Stage, Zac Brown talked about growing up coming to MerleFest and watching his musical idols on stage, artists he saw as almost superheroes. He spoke of what a privilege it is to be in the "Batcave" with them now, meaning the festival. He also spoke nostalgically of how he used to lie in the grass field at MerleFest listening to all the music as a young man, and how happy he was that, even though he didn't get to do that anymore, everyone else at MerleFest could still enjoy these moments at the festival.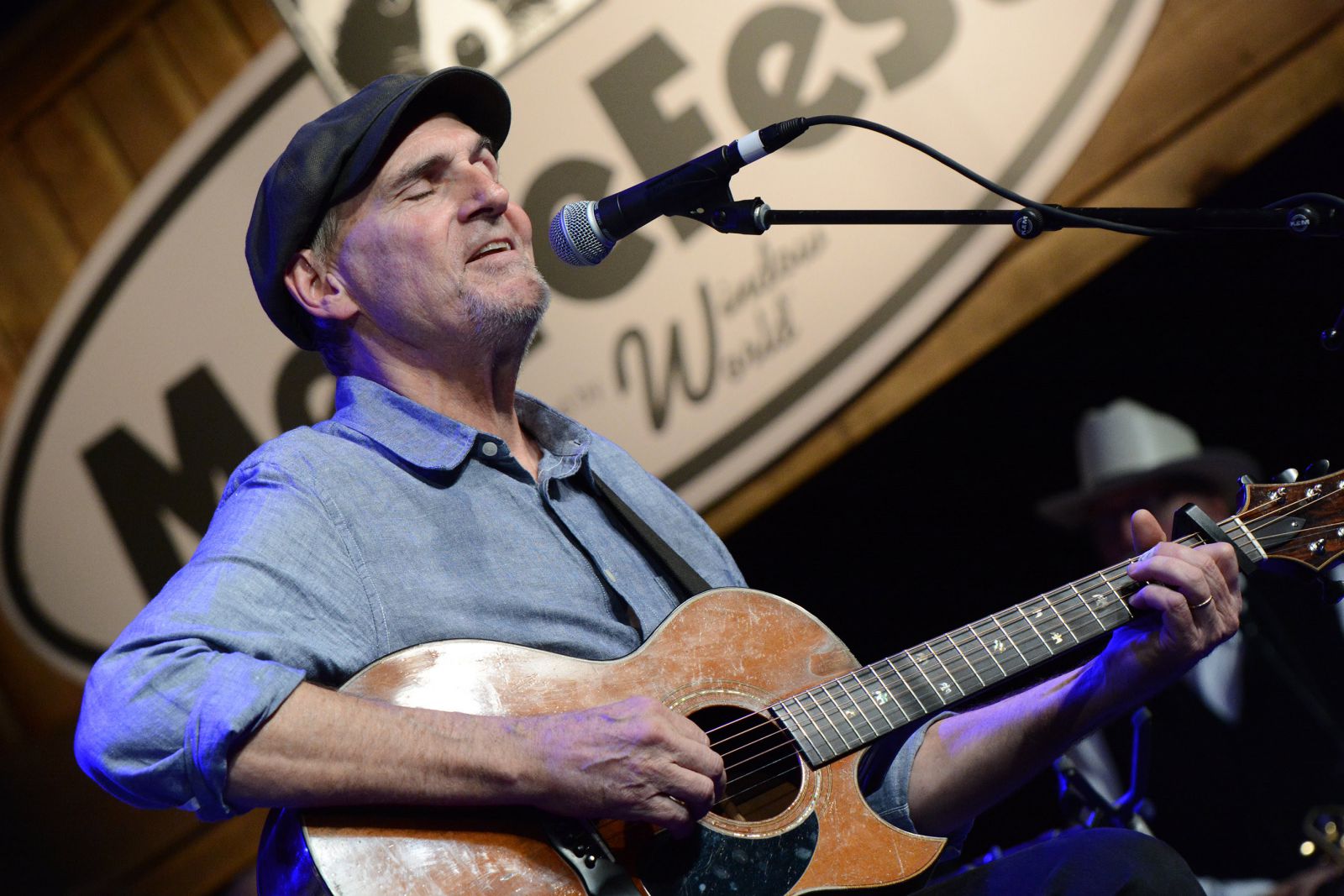 Over 100 incredible performers contributed to the success of this year's festival, nearly all of whom had performed in previous years and were invited back to be part of the 30th celebration. These artists included Zac Brown Band, Transatlantic Sessions hosted by Jerry Douglas and Aly Bain featuring James Taylor, The Avett Brothers, Béla Fleck, Marty Stuart & His Fabulous Superlatives, Del McCoury Band, Leftover Salmon, Sam Bush Band, The Earls of Leicester featuring Jerry Douglas, Peter Rowan, Steep Canyon Rangers, Natalie MacMaster and Donnell Leahy, Jorma Kaukonen, Sarah Jarosz, Jim Lauderdale and many more.
Every year, music fans experience what has become known as "MerleFest Moments" – special groupings of performances, jam sessions and events that get the whole festival talking and add to the festival's rich history.
Thursday night's MerleFest Moment came from bluegrass pioneer Del McCoury. Even though he was reportedly suffering from laryngitis and was planning not to sing, he was carried away by the emotion of the moment onstage and sang his entire set in his uniquely powerful voice. The Avett Brothers were wildly anticipated Thursday night and took the stage with an explosive performance that echoed across the grounds. Their cover of Doc Watson's "Country Blues" went from a close-quarters fiddle and banjo duet into a wonderful extended jam.
Friday afternoon, MerleFest was buzzing with excitement for folk-rock legend James Taylor, who was scheduled to perform with The Transatlantic Sessions Tour hosted by Jerry Douglas and Aly Bain. Taylor opened his set with his hit song "Carolina on my Mind," joking, "I might as well get this out of the way!" Aside from James Taylor, the Transatlantic Sessions set was an unexpected delight for many MerleFest attendees, featuring a parade of some of the best Celtic musicians in the United Kingdom. Earlier on Friday, programming ranged from Sierra Hull's quietly sublime mandolin and bass duet with bassist Ethan Jodziewicz to Wayne Henderson's blazingly fast bluegrass twang, featuring 12-year old flatpicking guitar prodigy Presley Barker.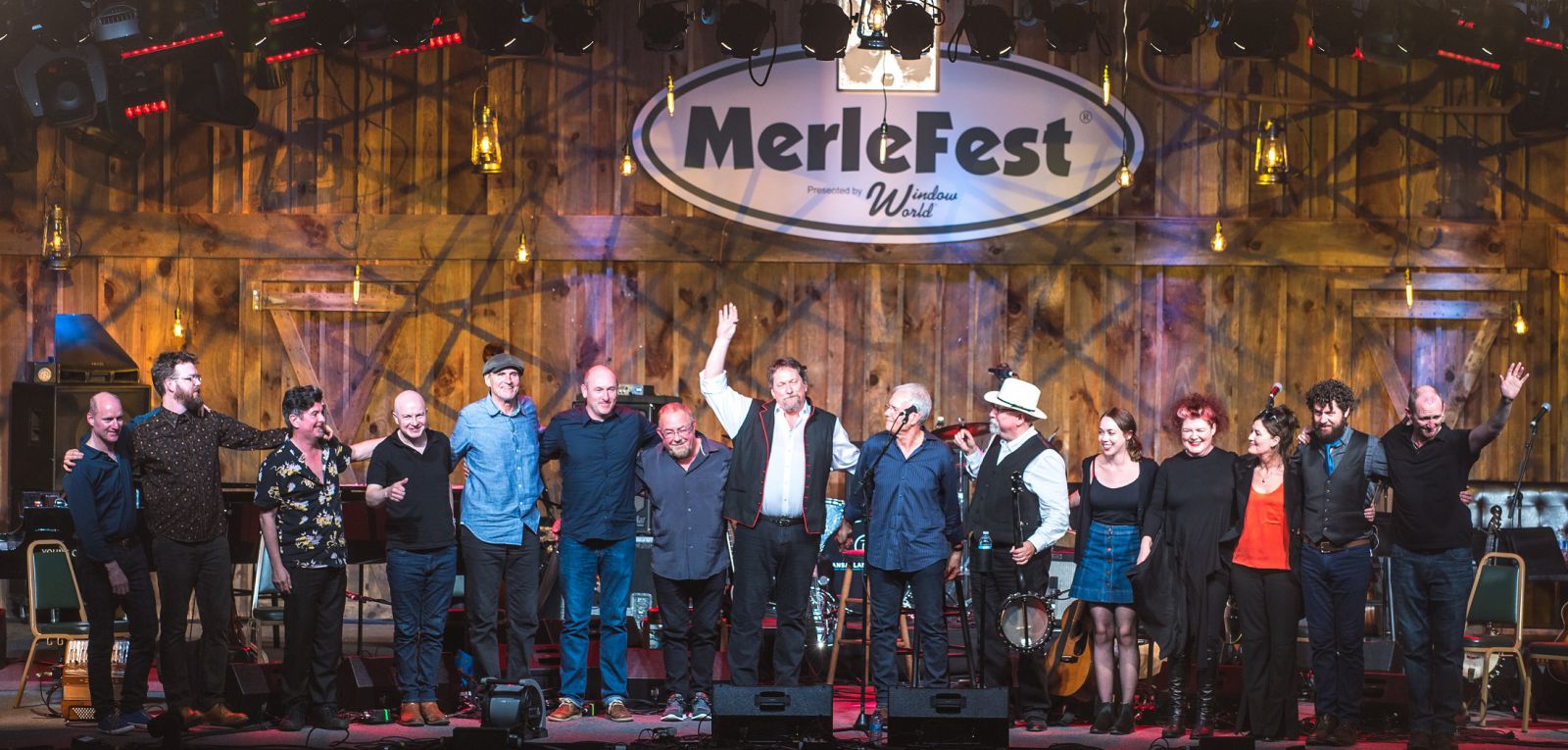 On Saturday, the Avett Brothers returned for an especially powerful set on the Hillside Stage entirely made up of songs from Doc Watson, a key influence to their music. "We feel Doc's presence here, even three years after his death, and he's everywhere in our music," said Scott Avett. The Avett Brothers invited Doc Watson's brother, David Watson, to the stage for a special introduction. "I was 15 the first time I came to MerleFest. It doesn't feel different now. The authenticity seems to stay here," said Seth Avett. Other surprises of the day included Sarah Jarosz's hard-edged cover of Prince's "When Doves Cry" complete with stunning bass solo from bassist Jeff Picker. Late in the evening, Ireland's I Draw Slow showed their love for the region with a rousing Appalachian stringband tune on the Dance Stage that had people spinning and twirling. Closing out the Watson Stage on Saturday night, Donna the Buffalo was joined by Béla Fleck, Sam Bush, and young bluegrass mandolin powerhouse Chris Henry for their all-star Saturday night jam.
Sunday at MerleFest opened to more beautiful sunny weather. Sunday's programming sponsor was Lowes Foods. On the Watson Stage, The Kruger Brothers mastered the difficult combination of bluegrass and classical music, premiering their "Roan Mountain Suite" with The Kontras Quartet, and in a virtuosic turn, brought the group together on Sting's "Fields of Gold." Natalie MacMaster & Donnell Leahy, two of Canada's best fiddlers, brought out four of their young children for a rousing round of fiddle and step-dancing that had the MerleFest crowd on their feet for their first of three standing ovations for the family. Toward the end of his set, country and roots music star Marty Stuart paused to remember Doc Watson, who he "missed with all his heart," dedicating a beautiful hymn to Doc. Closing out the evening and the festival, Zac Brown Band presented a special all-acoustic set, just guitars, bass and fiddle, including songs off his upcoming album, "Welcome Home."
MerleFest has always been known for discovering emerging talent in American roots music. From Old Crow Medicine Show to Gillian Welch and the Avett Brothers to Tift Merritt, careers blossom from breakout performances on MerleFest stages. The 2017 MerleFest lineup continues this trend, presenting breakout and up-and-coming artists like Megan Nash, Front Country, Lydia Luce, 10 String Symphony, Mountain Heart, Locust Honey, Ken Tizzard and more.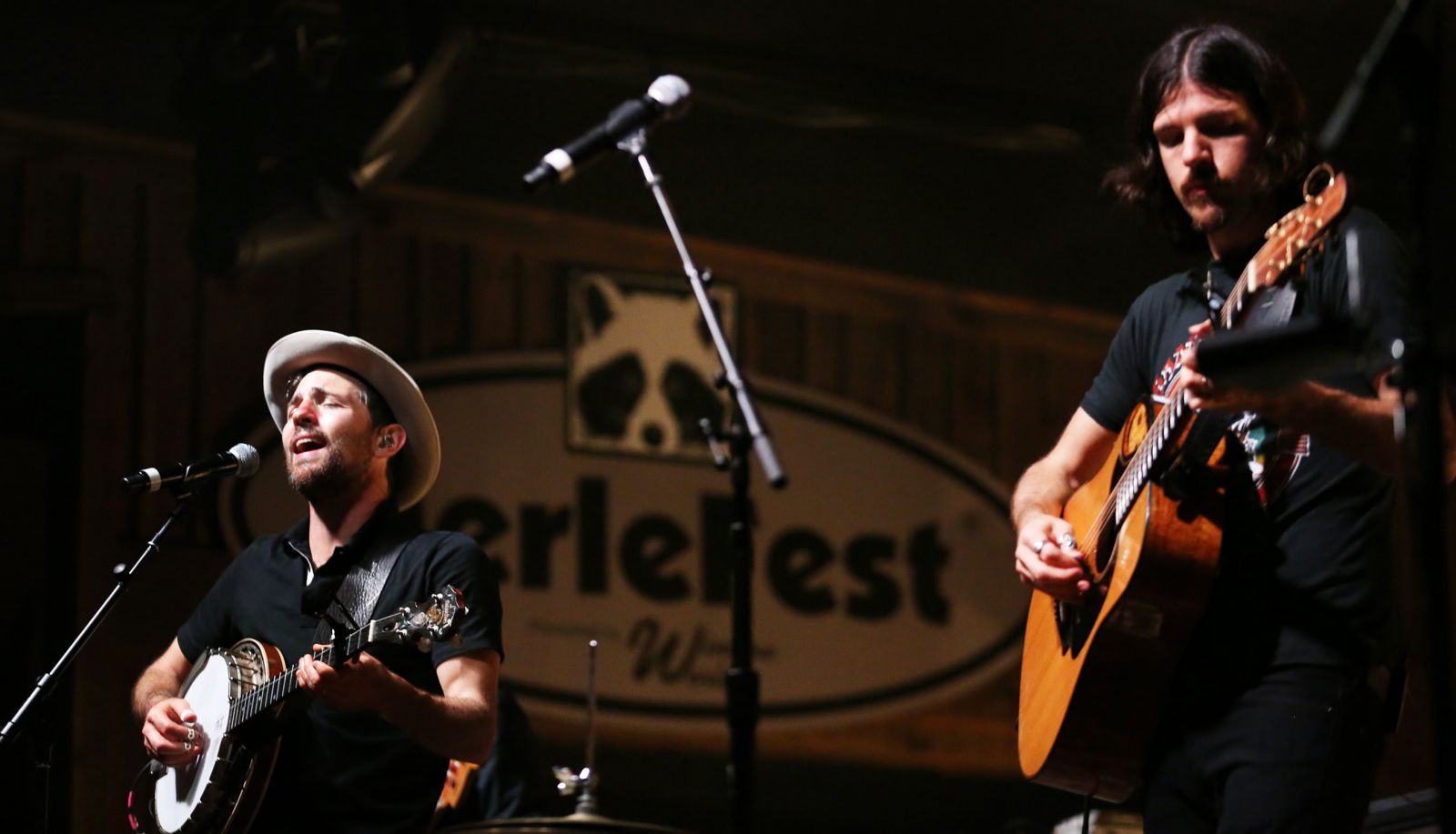 The great MerleFest tradition of The Hillside Album Hour, hosted by The Waybacks, returned with guest vocalist Celia Woodsmith (of Della Mae). MerleFest's bucolic Hillside Stage filled out with crowds for the unveiling of the classic album, "Sgt. Pepper's Lonely Heart's Club Band" by The Beatles. After the triumphant opening, Woodsmith grooved to "Getting Better," and later Sam Bush and guests joined The Waybacks for cuts like "Within or Without You" and "Lovely Rita."
The Midnight Jam, hosted by Mipso and sponsored by The Bluegrass Situation, is always a source for one-of-a-kind moments and unexpected surprises. Opening with Mipso's Americana bluegrass roots, Sierra Hull and Peter Rowan sang a beautiful duet on the classic Doc Watson song "What Does the Deep Sea Say." Jim Lauderdale put together a wonderful set of Ralph Stanley songs that compelled Peter Rowan to run back to the stage to join him on harmony vocals for the song "White Dove." Surprising the whole crowd, Mipso had invited four brass musicians to start up an impromptu parade through the crowd playing "When the Saints Come Marching In," ending in an old-time stringband jam with Sierra Hull, Mipso and Front Country.
MerleFest continues to celebrate the life and music of Doc and Merle Watson because the legacy of their music is the artistic center of the festival. Musician, composer and storyteller T. Michael Coleman joined Doc and Merle to tour the world and help create countless Grammy-nominated and Grammy-awarded recordings. Coleman has joined the festival in its mission to keep Doc and Merle at the heart of MerleFest. His popular annual Saturday "Memories of Doc & Merle" set is part of that mission.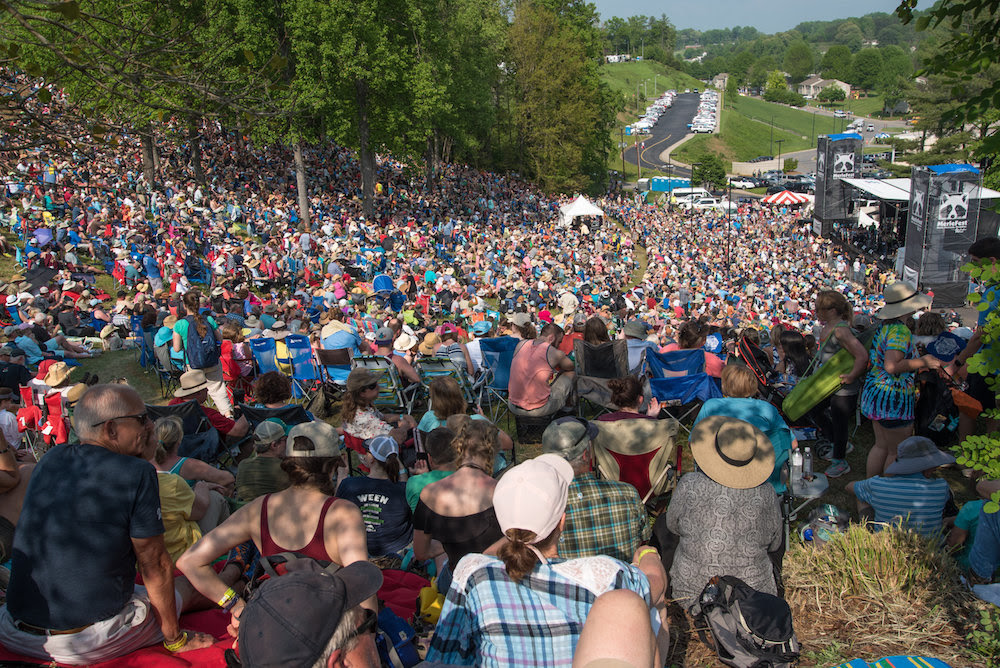 The Chris Austin Songwriting Contest on Friday, known for discovering the finest aspiring songwriters, brought a new group of talent to the festival. Winning bluegrass songwriter Linda Jean Stokley from Kentucky, Nashville country songwriter Mary Bragg, and more performed their award-winning songs on the Cabin Stage on Friday evening.
The Band Competition, another point of discovery for great new artists, brought together 12 bands of various ages and genres on Saturday at MerleFest. The Trailblazers, an emerging progressive bluegrass band from North Carolina picked up the first place prize, an honor they can add to their already accomplished career for such young pickers, including opening spots for Ricky Skaggs & Kentucky Thunder and Blue Highway.
In addition to promoting "traditional plus" music, a term coined by Doc Watson to describe the wide variety of musical genres and styles celebrated at MerleFest, the festival also featured heritage crafts demonstrations, instrument picking lessons and jam sessions, dancing, and music education workshops.
"We've had an incredible weekend!" exclaimed Festival Director Ted Hagaman. "With over 100 artists on 13 stages over the four days, we again feel we succeeded in providing a quality and successful event for all involved. Preliminary numbers show we attracted thousands of fans from all over the world. We appreciate their support. This event could not happen without the work and dedication of our 4,000-plus volunteers and the many great safety and service agencies in Northwestern North Carolina. We're already looking forward to MerleFest 2018."