Techno marching band MEUTE delivers the next brand-new single on in-house label TUMULT. Arriving on April 27th, 'PLACES' is a MEUTE rework of the same called single by French duo 'The Blaze'. Compared to previous MEUTE singles, 'PLACES' has a slightly softer touch and more of a tropical vibe. Exceptional for the band are vocals by MEUTE's bass saxophone player Philip Morton Andernach. In this setting, MEUTE again finds new ways between the characteristic live techno sound and a more receivable house vibe, ready for the next summer rave.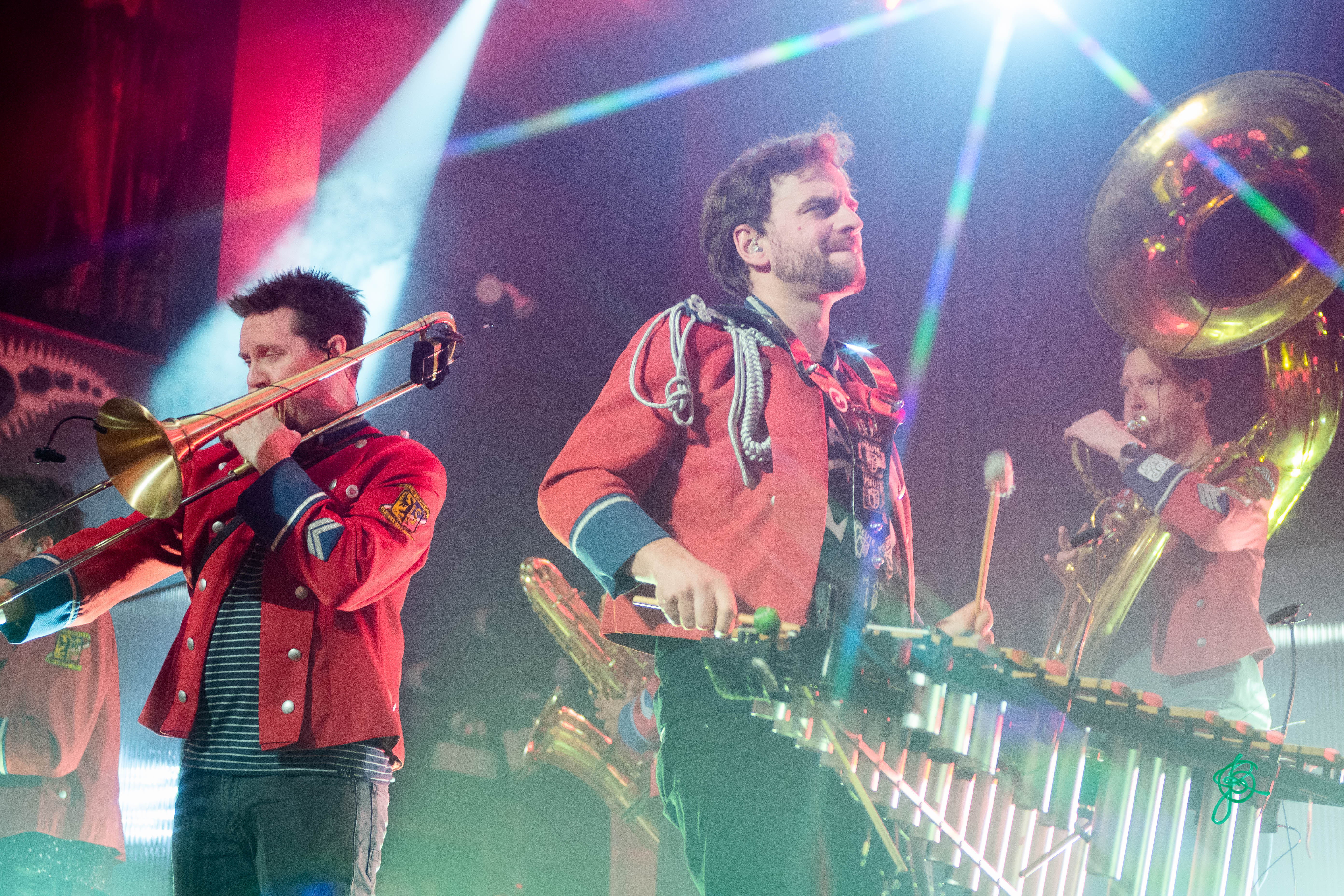 This unique band has been making worldwide waves since 2016. The 11 musicians from Hamburg wear their iconic red jackets and love to break the rules and defy boundaries. What started as a small experiment on the streets of St. Pauli quickly became a globally acclaimed phenomenon. The band revolutionizes techno and redefines the concept of a brass band using only acoustic instruments.
They have crafted viral hits, sold-out clubs, had props from Dixon, Laurent Garnier and BBC Radio 1 amongst many more, and generate real excitement every time they play. The new single shows the versatility of the upcoming album TAUMEL, out on November 18th. After finishing their second North America tour at the legendary Coachella Festival, MEUTE invites to unveil a world of electronic indulgence on Europe's Festival stages.