Kicking off their "Stay Human" tour,  Michael Franti & Spearhead had a soul shining performance at Red Rocks Amphitheater on June 1st.   The evening started off with Franti leading a yoga jam session at Red Rocks. Taking in all the beautiful views of Colorado, this put out some great vibes for the beautiful Colorado night.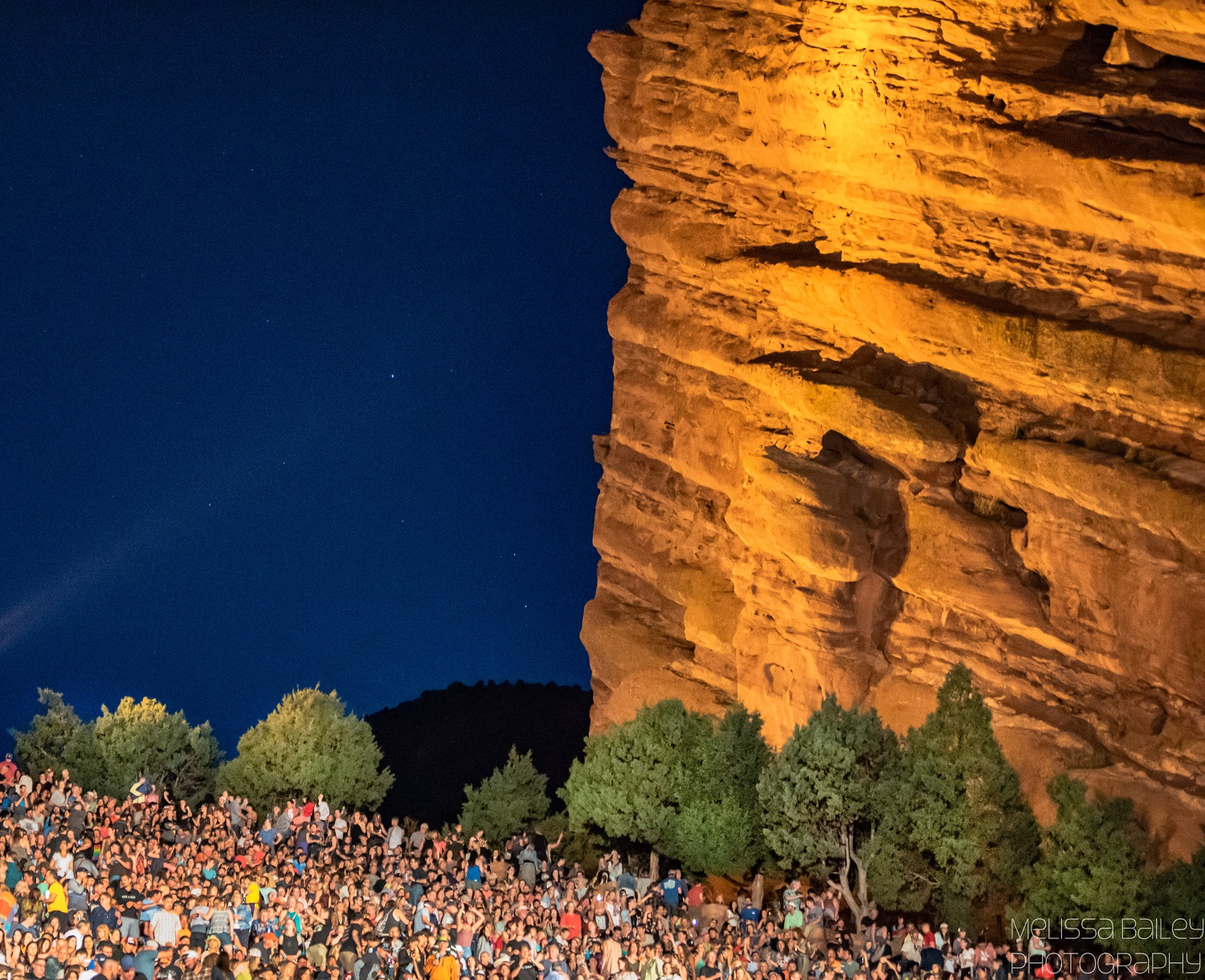 First opener, Victoria Canal, is touring with Michael Franti & Spearhead all of June and July. She is a world traveler who performs benefit concerts for causes such as SERV, AIS, and t-oigo. Her piano playing skills and voice are stunning. She even came on stage to sing with the band during the end of their performance. The crowd's phones were illuminating the night sky as they sand in breathtaking harmonies.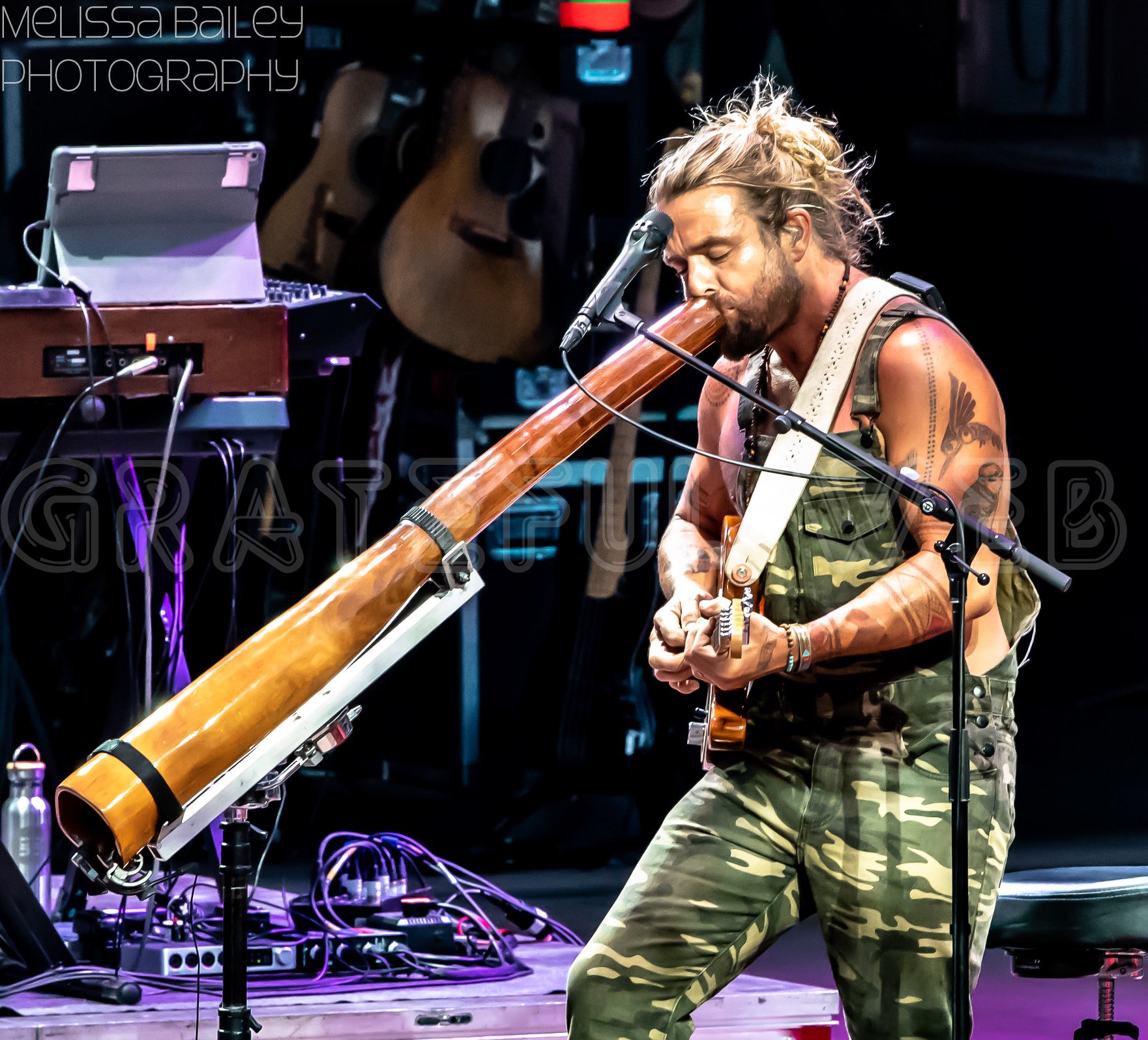 Xavier Rudd came in strong with his full band ready to rock. Rudd let it all out by showing off his several musical talents. People who did not know his music in the crowd were amazed at his talent. His performances playing the Didgeridoo are always a favorite. His performances are jaw-dropping, and I can never manage to figure out how he can multitask so many instruments at once.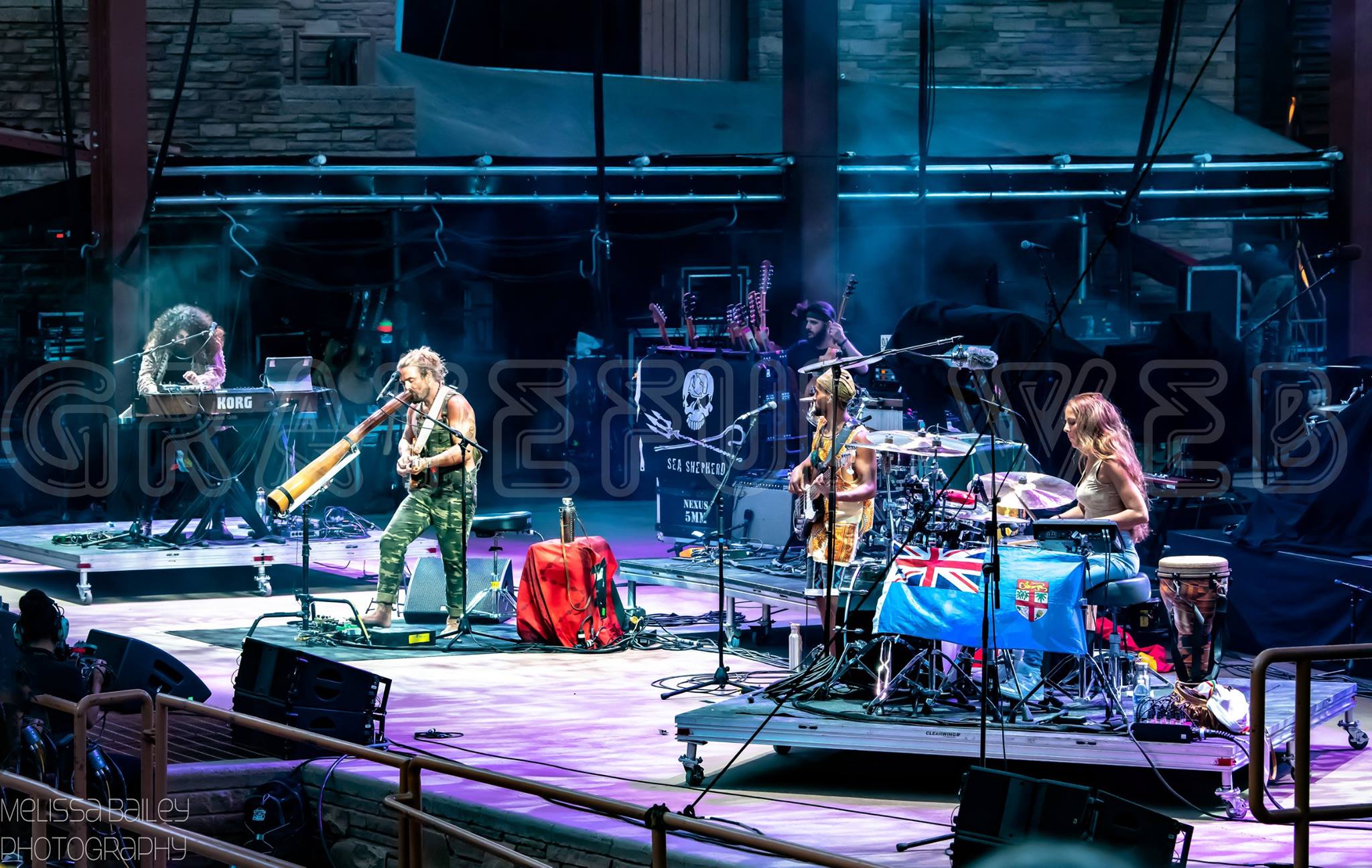 Michael Franti & Spearhead started with a compelling video on the big screen. Promoting love, equality, and acceptance, it was a beautiful piece about their message and where their musical inspiration stems from.  They had a few fans dancing on stage as they played the song "Once A Day." I have never seen so much love in one space. I was engulfed in a sea of love. It was heartwarming watching couples, families, friends, and even strangers hugging and kissing each other during this song.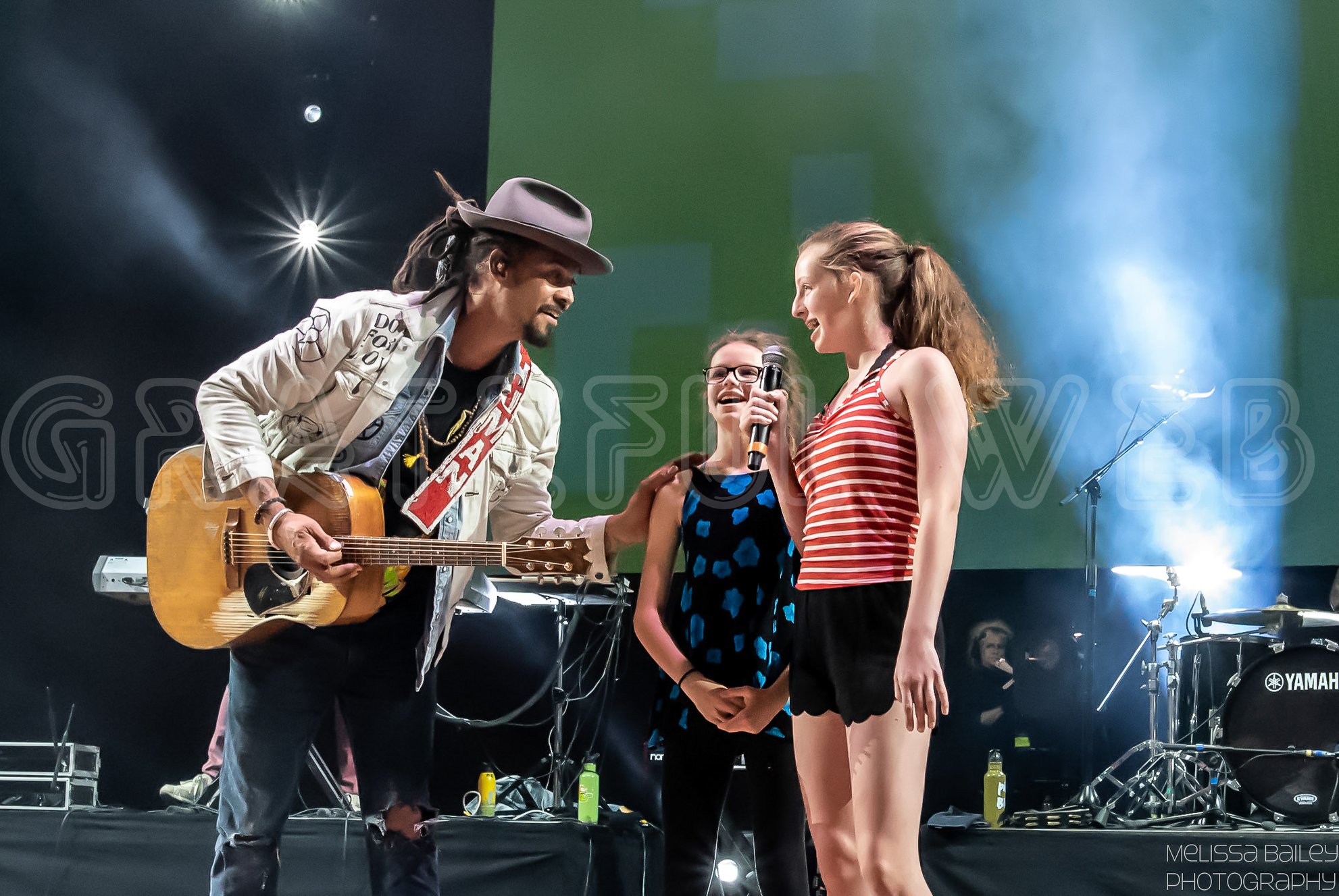 This show was full of surprises. Two young girls got to sing on stage with the band. It was a very family friendly crowd, so watching all these young souls listen to the positive words of his music was a beautiful thing to witness. Franti also always manages to make himself part of the crowd. Climbing around the audience from the front row to deep into Red Rocks, Franti managed to make everyone feel at home and included.  He knows exactly how to captivate an audience with just the power of love.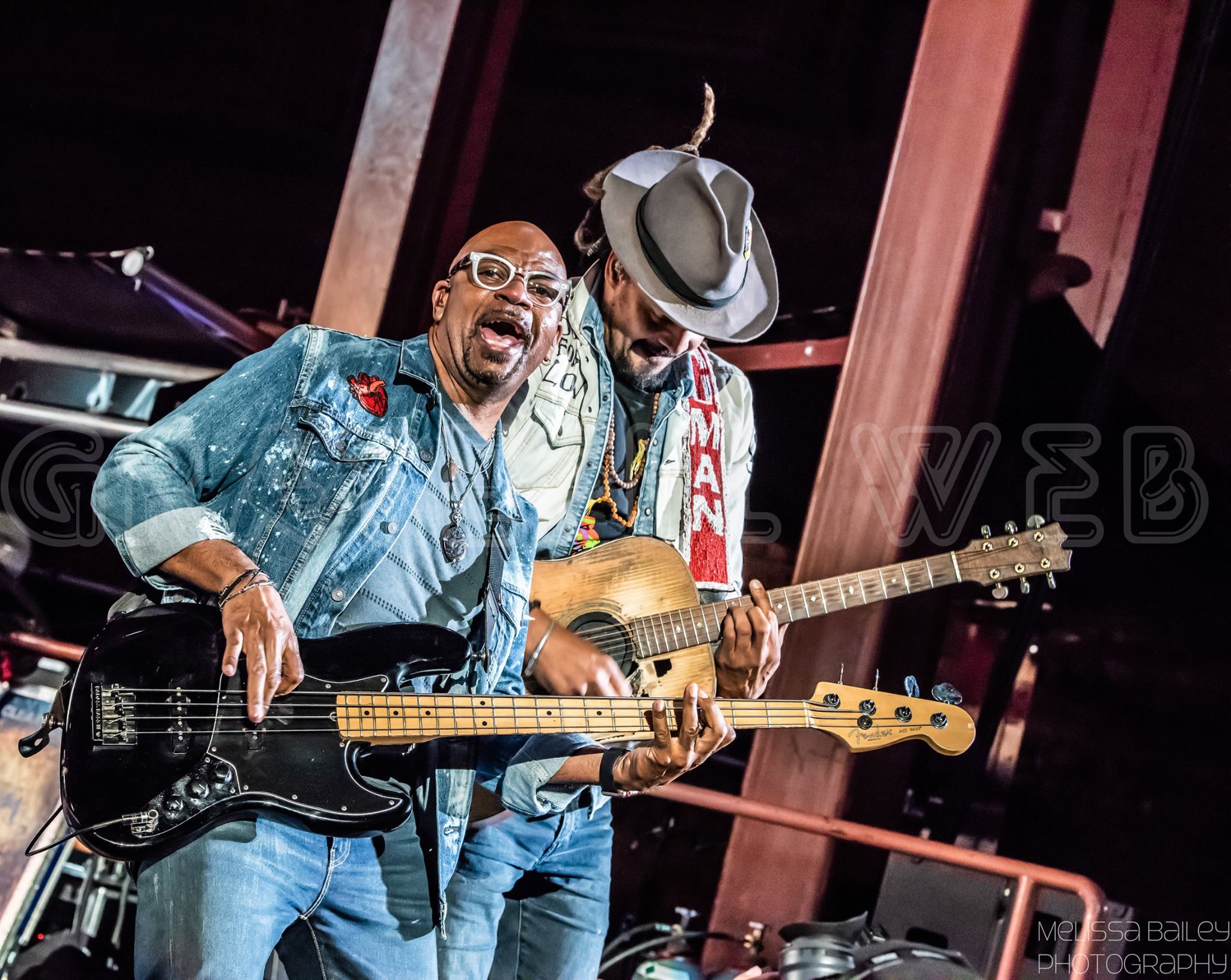 I have to say my favorite part of the show was when the band brought all their instruments to the center of the crowd and performed a few songs there. It felt like magic. One second, they were on the stage, and the next they were in the center of everyone jamming out! Beach balls flying around, and sing-a-longs, it was such a blast. The energy was beautiful. Watching the sunset in Colorado, looking at all the smiling faces in the crowd, and listening to such a powerful, beautiful message in the music made for a perfect night.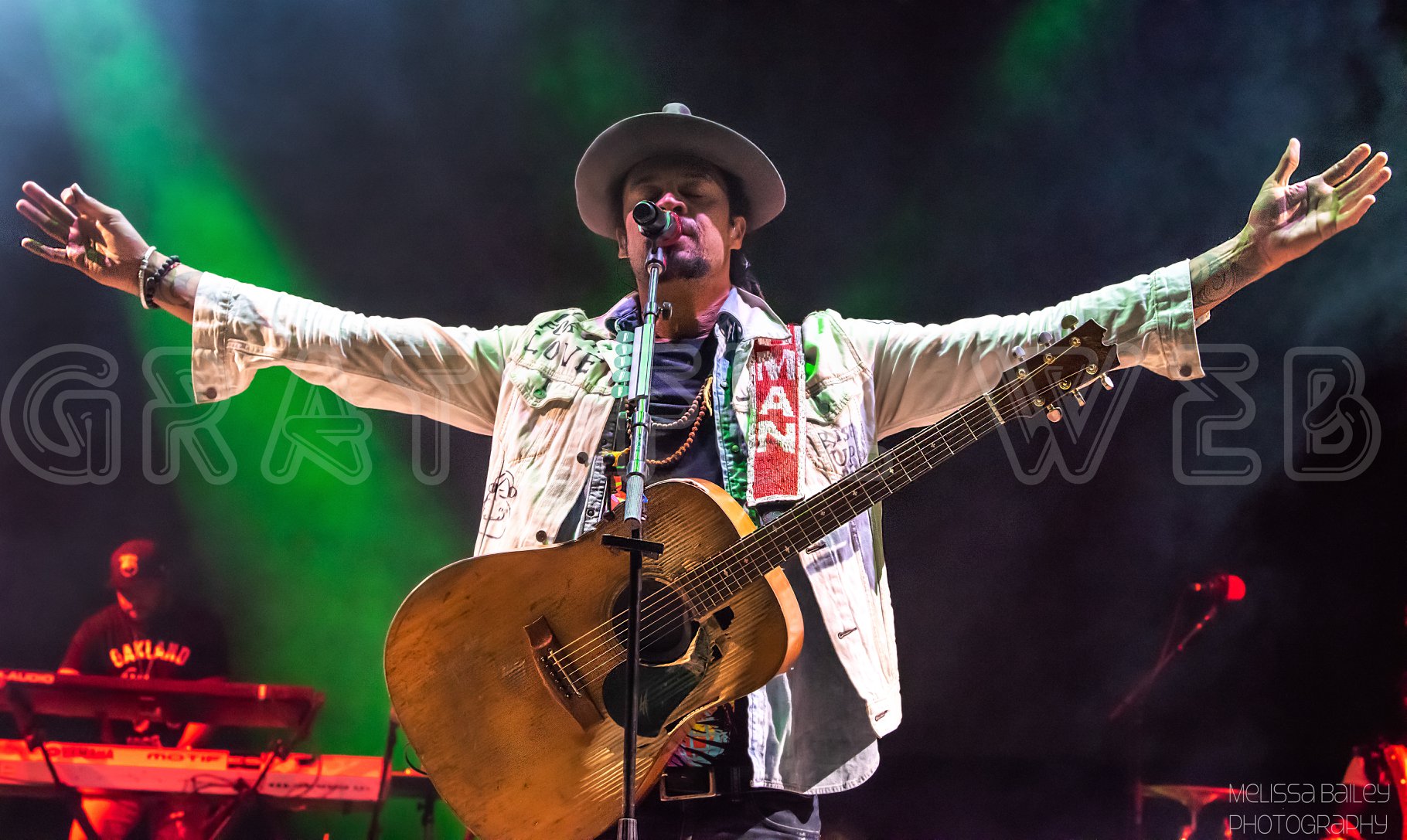 Michael Franti is set to have a new album released this month titled Stay Human 2. Titled after his 2010 album Stay Human, this album with also be the soundtrack to Franti's soon to come self-directed documentary called "Stay Human."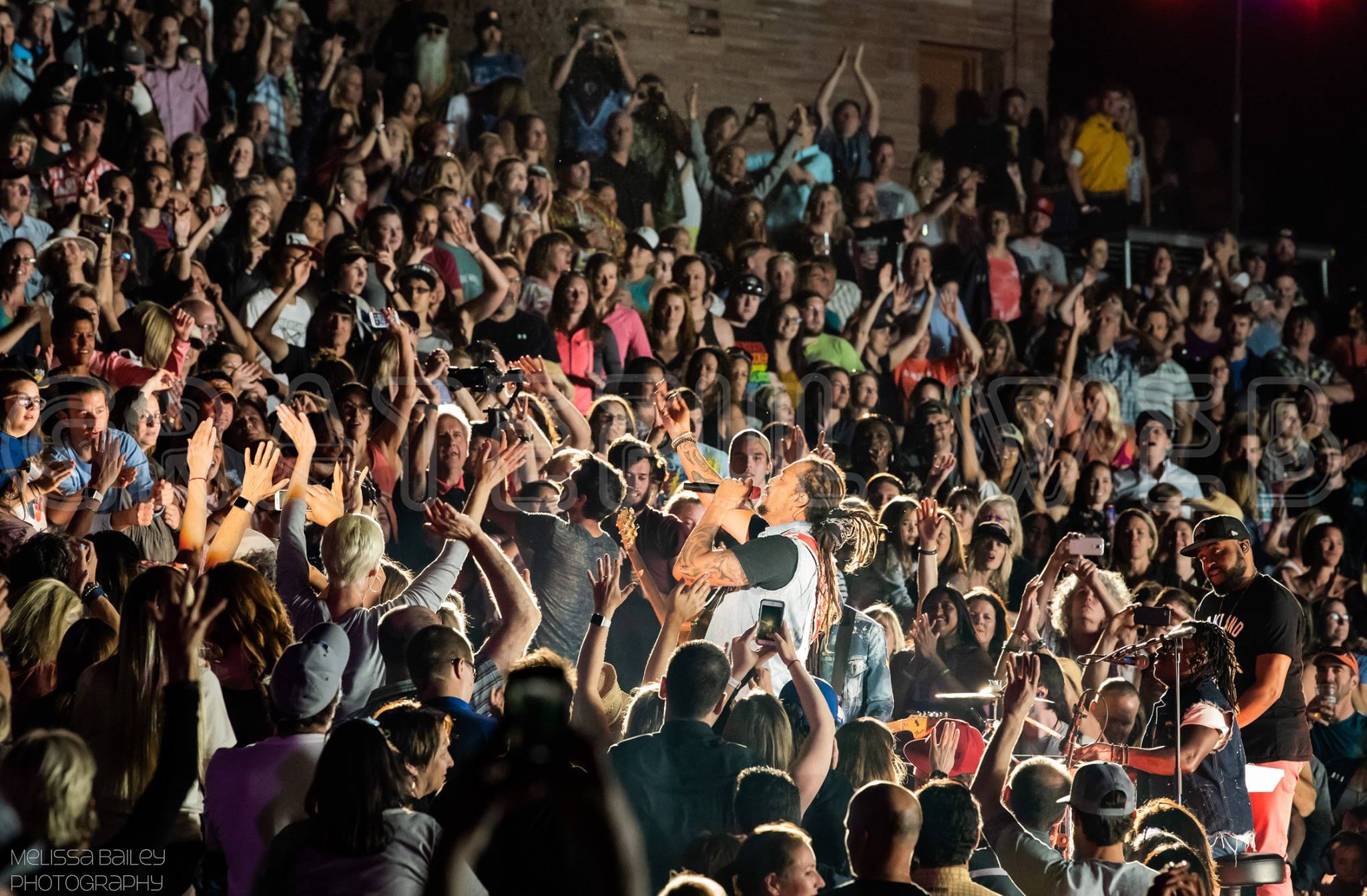 The tour just started so keep an eye out for Michael Franti & Spearhead coming to a town near you!
June 9—Taos, NM — Kit Carson Park* (w/ The Wailers)
June 12—Los Angeles, CA— The Theatre at Ace Hotel*
June 14—Santa Barbara, CA— Live Oak Music Festival
June 16—Jacksonville, OR— Britt Pavilion (2 shows)
June 17—Goldendale, WA— Maryhill Winery*
June 19—Bend, OR— Les Schwab Amphitheater*     
June 22—Eugene, OR — Cuthbert Amphitheater*
June 23—Woodinville, WA— Chateau Ste. Michelle Winery* (w/ John Butler Trio)
June 24—Woodinville, WA— Chateau Ste. Michelle Winery* (w/ John Butler Trio)
June 26— Boise, ID— Outlaw Field at the Idaho Botanical Garden*
June 27— Salt Lake City, UT— Red Butte Garden*
June 29— Reno, NV— The Plaza at Harrah's Reno*
June 30—San Rafael, CA— Marin County Fair
July 13—Hyannis, MA— Cape Cod Melody Tent*
July 14—Greenfield, MA— The Green River Festival
July 15—Union, ME— Savage Oakes Vineyard & Winery*
July 17—Hampton Beach, NH—Hampton Beach Casino Ballroom*
July 18—East Providence, RI— Bold Point Park*
July 20—Scranton, PA—The Peach Music Festival
July 21—Jay, VT— Stateside Amphitheatre at Jay Peak Resort*
July 22—Cohasset, MA—South Shore Music Circus*
July 24— Ocean City, MD—Seacrets*
July 25—Ocean City, MD—Seacrets*
July 27—Asheville, NC— Salvage Station*
July 28—Wilmington, NC—Greenfield Lake Amphitheater*
August 4—Ninilchik, AK—Kenai Peninsula Fair
August 10—Calgary, AB—Grey Eagle Resort & Casino*
August 12—Regina, SK— Regina Folk Festival
August 13—Winnipeg, MB—Burton Cummings Theatre*
August 16—Vancouver, BC—Commodore Ballroom*
August 19—Grande Prairie, AB—Bear Creek Folk Festival
August 24— Moorhead, MN—Roots on the Red
August 31—Aspen, CO— Jazz Aspen Snowmass