Midnight North kicked off its 2021 live-stage endeavors on April 18, with a masked and physically distanced performance at their original home base, Terrapin Crossroads. The concert was the band's first show back since the Covid-19 proliferation and leaned heavily on the band's newly released album, "There's Always a Story."

The album, and the concert, showcased finely crafted songs in the genres of rock, alt-pop, alt-country, and more. Performances and the songs themselves were strong and dynamic, with excellent lyrical passages giving way to meaningful jams that morphed out of those verses. The show, which took place under unseasonably warm bright sunshine, featured six of the new record's 10 songs, including two ballads – Elliott Peck's "Coyote" and Nathan Graham's "Wild Card," both of which have been released as singles.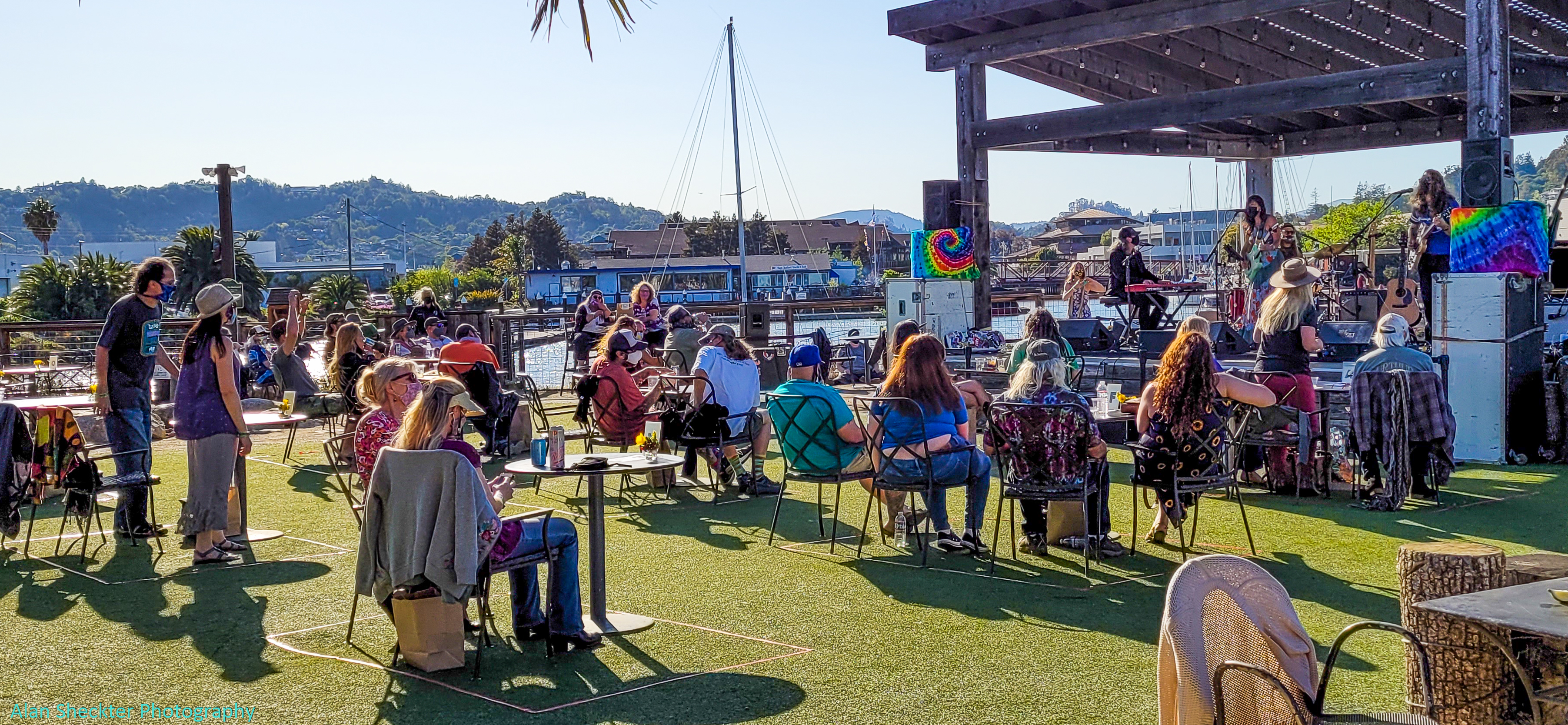 The band featured founding/core members Grahame Lesh (guitar/vocals), Elliott Peck (guitar/vocals), and Connor O'Sullivan (bass), along with Nathan Graham, who's been playing in the band for five years (drums as well as banjo/vocals on his song, "Silent Lonely Drifter"), and always-in-demand-player Jason Crosby (fiddle, mandolin, keyboards). Peck skillfully demonstrated her alt-country/honky-tonk vocals and picking-and-strumming guitar-play presence. Though she did not play keyboards, as Crosby's presence on keys at this show made it unnecessary. Peck's delivery on both acoustic and electric guitars were laudably proficient in ability, dexterity, and confidence. Lesh played slide guitar notably often through the set, honing that skill, which augmented his lead guitar and vocal flares and talents. The two-hour show included nary a Grateful Dead song, which was fine; the only covers included the Peck-sung Gillian Welch ballad, "Tear My Stillhouse Down" as well as an inspiring and raucous version of "Keep Your Lamps Trimmed and Burning," a traditional blues-hymn recorded by such luminaries as Blind Willie Johnson, Rev. Gary Davis, and Hot Tuna. The show ended with a rousing version of the rocker, "Under the Lights."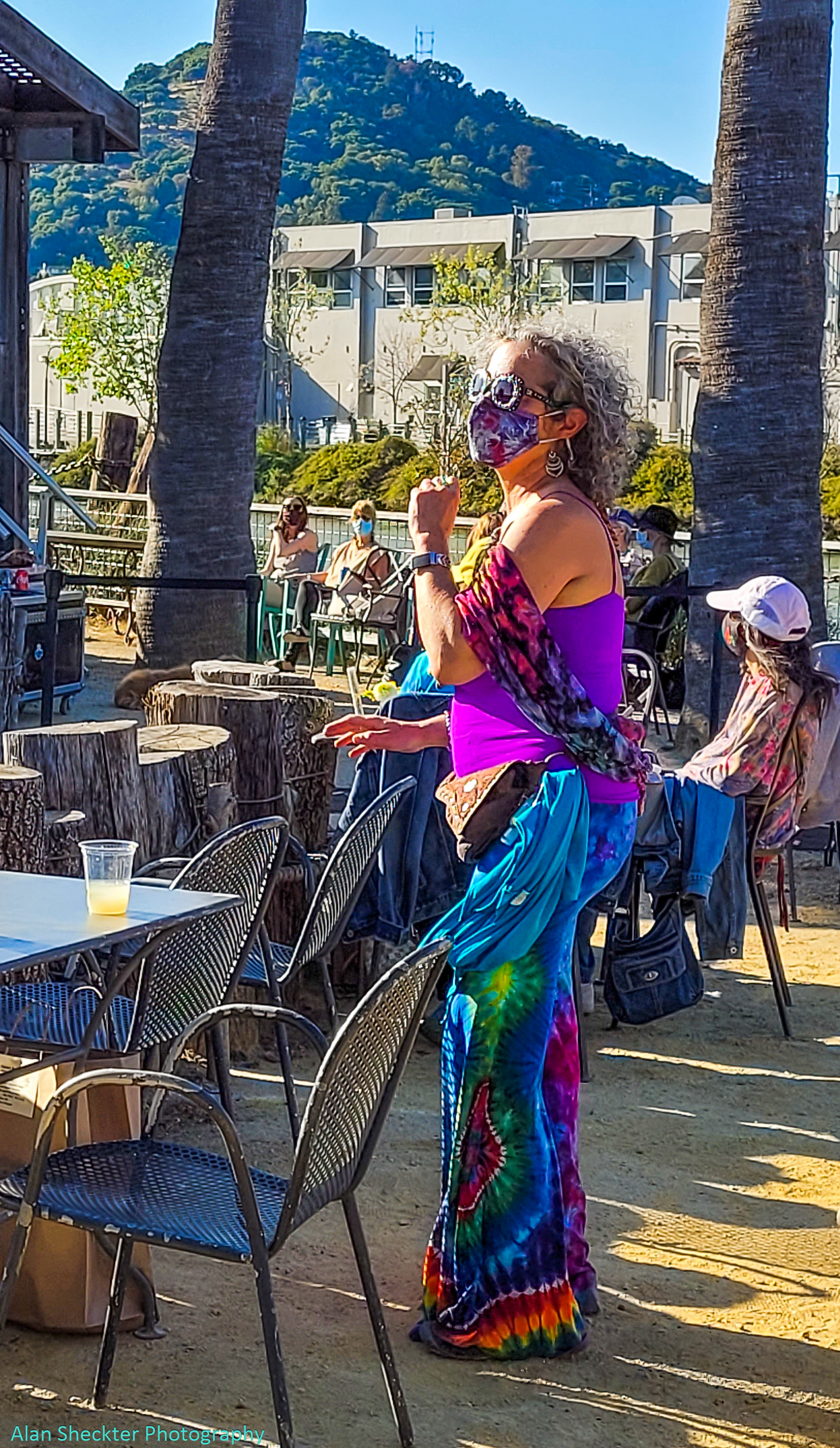 After one more late-April warmup show at Terrapin Crossroads, the band is set to journey on an East Coast tour that so far includes nine shows in June, geographically spread between Charleston, South Carolina, and Stowe, Vermont. With Terrapin Crossroads' restaurant, bar, and Grate Room still closed, the club that Phil built is carefully, cautiously holding intimate shows in the backyard park, at which all patrons are required to stay in their pods – or batters boxes, as I call them. On this day, the club owners were present, seated behind the stage at a vase-of-roses-adorned small table, enjoying the show with their large-breed dogs.
Set List: We're Not Alone, Playing a Poor Hand Well, The Sailor & the Sea, Good Days, Tear My Stillhouse Down, Echoes, Give Away the Ghost, Longview, Miss M, Coyote, Silent Lonely Drifter, Wild Card, Keep Your Lamps Trimmed and Burning, The Highway Song, Under the Lights.