Chatting with Mikaela Davis after the show in Cleveland at the Beachland Tavern I asked how she would describe her music. "It's hard to describe," she said "All of us have different backgrounds and musical experiences. I'd say" Rock n Roll" she continued.
That works for me. I will add my own opinion that the band plays a groovy country-tinged form of rock as a way to describe it to people. No matter how you describe it, I'd say it works and it is even more than a band it's a vibe. Nothing more illustrates their vibe than the man sitting cross-legged for half the show on the floor at the front of the stage while the rest of us boogied around him.
Mikaela Davis and Southern Star played a stellar two-set show at the Beachland Tavern in Cleveland on Tuesday, August 22, 2023. It was a special night because Southern Star opened and played a set of their own songs before a second set featuring Mikaela and the band. According to Kurt Johnson (the man on the steel guitar), Southern Star had played the songs during some sound checks on the West Coast but this was the first show for these songs in front of an audience. Bassist Shane McCarthy teased the audience by hyping Lake of Mind which was released a few days later but not played on that night.
Obviously with the new songs I wasn't prepped to review each song individually, but I will say it was an enjoyable set. Johnson, Shane McCarthy, and Alex Cote (drums) brought the yeoman-like work you see and hear them put in when playing with Mikaela Davis. Cian McCarthy (first name pronounced Kee – an) was on guitar (including a double neck guitar at one point) and vocals and really shined. I say the groove and vibe were very familiar to those who have seen and heard them all play with Mikaela.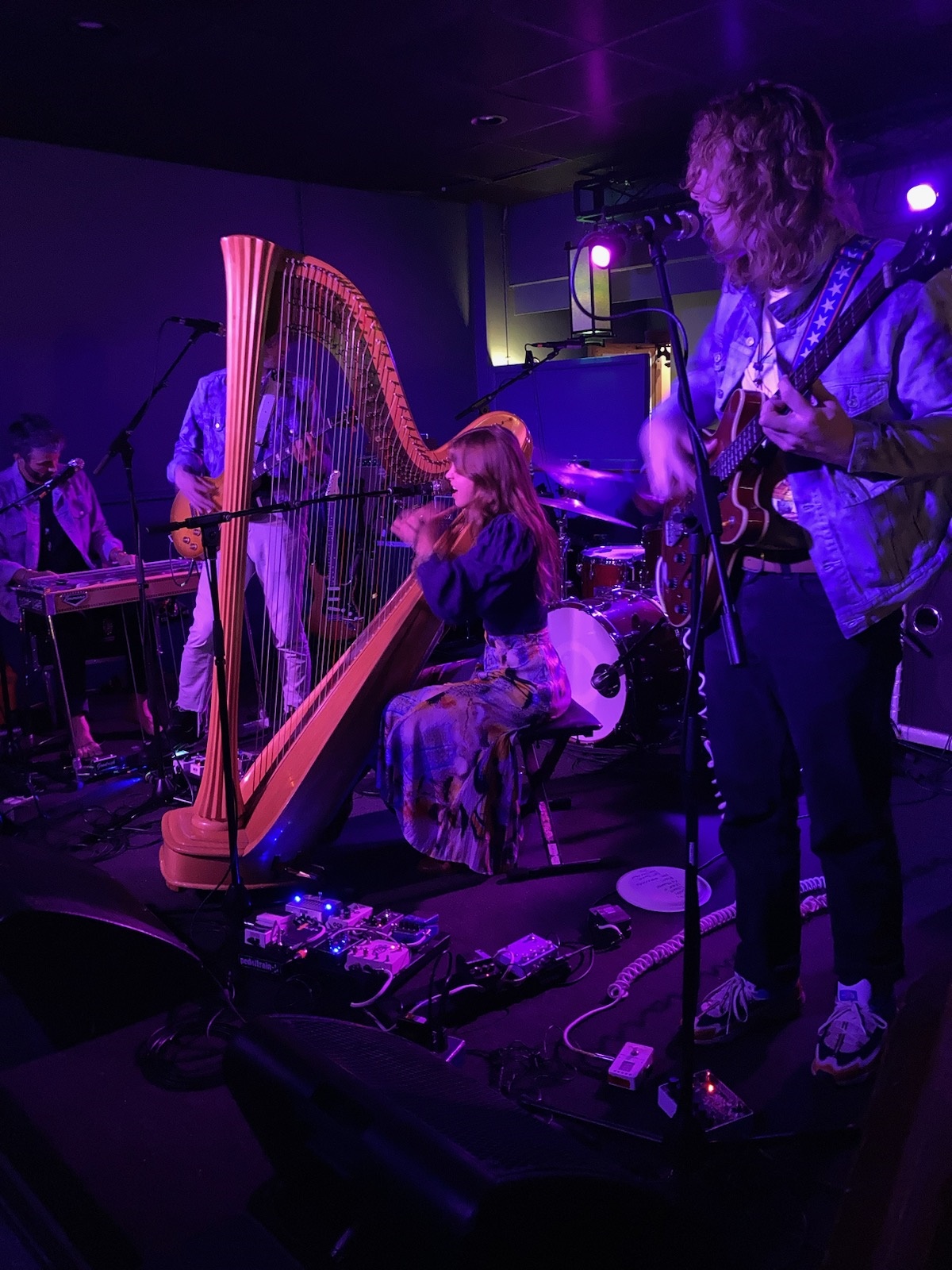 The second set was Mikaela Davis and Southern Star and it got off to a fast start with fans getting the two singles from the new album "And Southern Star": Home in the Country and Cinderella. The band's chemistry is evident when you see them on stage; these were two excellent songs to start us out.
All told we got six of the nine songs from the new album "And Southern Star" and three from Davis' first offering "Delivery". The first two times I saw Mikaela we got a cover each night but on this night, it was all original and it was fun.
My personal favorites from the night were Get Gone (Delivery) and Don't Stop Now (And Southern Star). Get Gone had a strong funky bassline that seamlessly melded with the harp and Davis' singing to make a really good rock song. I fell in love with Don't Stop Now when the video was released about a year or so back. Again it's another groovy psychedelic-tinged ride led by Davis. The reader should check the video out on YouTube. In the video, the band skates around an empty corporate park bereft of the soul-sucking cubicles that once occupied the space while Davis' haunting lyrics accompany the images: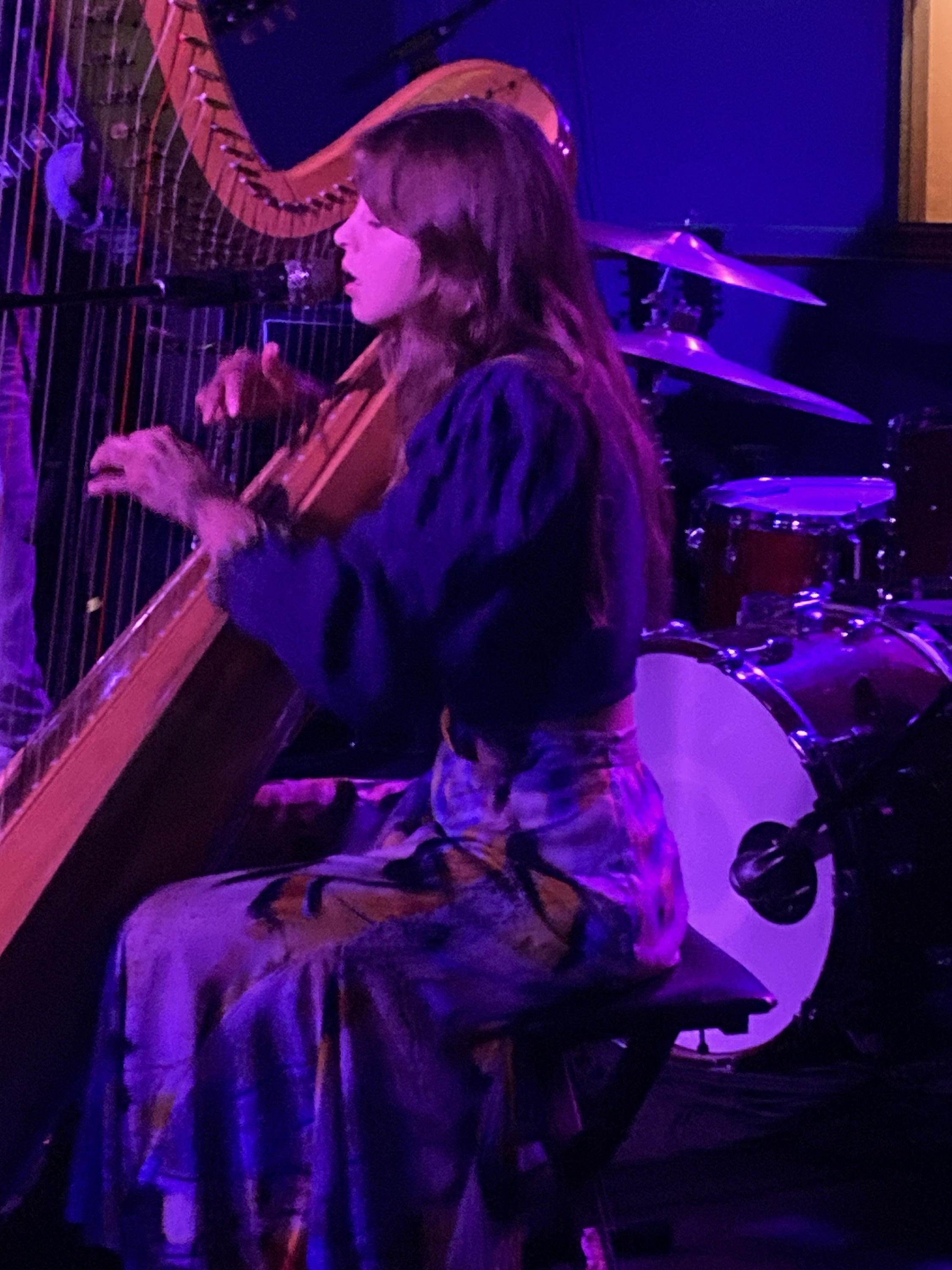 "The world we thought to be so far ahead
Is leaving our forgotten ones for dead
Giving in to corporate greed
While others are denied their human need
Don't stop now
Such a long way left to go
Don't stop now
Got to let the people know…"
The live version in Cleveland did not disappoint either with an extended harp solo and Cian playing saxophone at one point to add a spacey jazz feel to the number.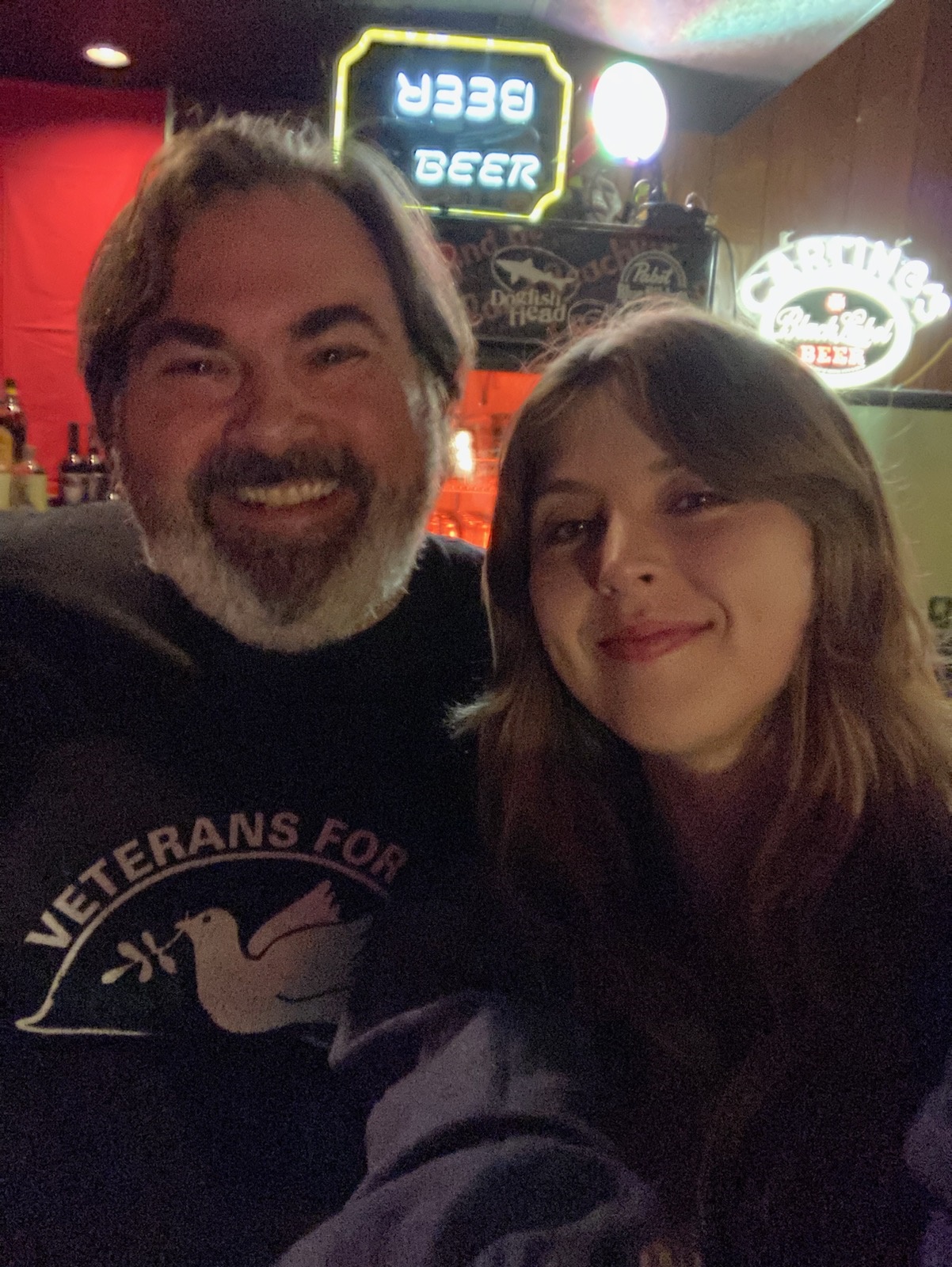 A great time and a great night of music made by some pretty special humans. Davis wanted me to know that they were sorry it's been a while since they came to Cleveland, and they plan on coming back sooner next time! All I can say is I can't wait, and I'll be there.
Setlist: 8/22/2023 Mikaela Davis and Southern Star, Beachland Tavern, Cleveland, Ohio
Home in the Country
Cinderella
In My Groove
Leave it Alone
Promise
The Pearl
Saturday Morning
Get Gone
Don't Stop Now
Pure Divine Love
E: Other Lover