Colorado's Mile High Music Festival returns to the Fields at Dick's Sporting Goods Park on July 18 and 19. The 2009 festival expands to two main stages for its second year. Headliners include TOOL (Saturday), Widespread Panic (on both Saturday and Sunday), and The Fray (Sunday).
In addition to the headliners, 2009 performance highlights include Incubus, Ben Harper and Relentless7, G.Love & Special Sauce, Gov't Mule, Buddy Guy, 3OH!3, Ani DiFranco, Paolo Nutini, The Black Keys, John Butler, Gomez, The Wailers, India Arie many others. The Fray, 3OH!3, India.Arie, Set Forth, and Paper Bird are among the bands on the bill who call Colorado home. A complete list of currently confirmed acts is included below, with additional artists still to be announced. Visit http://www.milehighmusicfestival.com for ongoing updates. Doors will open at 11:00 a.m. each day.
Mile High Music Festival exploded on to the national festival scene last year as hosts to Colorado's largest music and arts festival, offering concertgoers a tremendous variety of musical talent, food from many of Denver's top restaurants, an artists' village and more. The festival, which attracted more than 90,000 attendees its inaugural year, went off without a hitch and promises again to put the fan experience first. The festival grounds, with its remarkable views of the Denver skyline and Rocky Mountain Front Range, will offer even more shade and misting tents, an increased number of free water stations, and shorter concession lines. The 2009 event also boasts an upgraded VIP experience and expanded festival greening initiatives.
This year's Mile High Music Festival introduces a charity component as a special thank you to the community that is helping make the event a Colorado summer tradition. A portion of the ticket proceeds will benefit Commerce City's Quality Community Foundation (QCF).  "This is extremely good news," said Commerce City Mayor Paul Natale. "The city is very excited to again be apart of the Mile High Music Festival and for AEG Live to donate money to the city's Quality Community Foundation is just music to my ears." The Quality Community Foundation is a 501(c)3 nonprofit organization established by Commerce City in 2006.  It grants money to organizations that provide nonprofit services to Commerce City residents.
Tickets for Mile High Music Festival will go on sale Friday, April 3, at 10:00 a.m. MDT online at http://www.tickethorse.com and http://www.milehighmusicfestival.com, by phone at 866-461-6556 and at Dick's Sporting Goods Park Box Office. They can also be purchased with a credit card at the Ticket Outlet Kiosks in twelve Dick's Sporting Goods stores. The Paramount Theatre Box Office will be open on Friday, April 3 from 10 am - 2 PM to sell MHMF tickets to walk-up customers only. Ticket prices are $162.50 (plus service charges) for a 2-Day Pass. A limited number of Single Day Tickets will be available for $90.00 (plus service charges) while supplies last. Two-day VIP Packages are also available: $400.00 (plus service charges) for the Mile High VIP Pass and $1250.00 for the Mile High Apex experience (plus service charges).
Mile High Music Festival's two-day weekend pass is available this year on a Layaway Program.  The Layaway Program offers an opportunity to pay for the price of a two-day pass in two installments, with 50% plus service charges due at time of purchase and the remaining 50% balance due on June 12.
The festival will also offer a Carpool Package for $650.00 and includes four two-day passes and special carpool parking. Carpoolers are encouraged to participate in the Mile High Music Festival Carpool Contest. Participants are asked to decorate their vehicles to draw attention to their green driving efforts. Winners will be randomly chosen on each day of the festival and awarded VIP upgrades for each rider in the vehicle.
Visit www.milehighmusicfestival.com for details. The Fields at Dick's Sporting Goods Park is conveniently located just nine miles from downtown Denver, and only 1.8 miles from the I-70 and Quebec exit.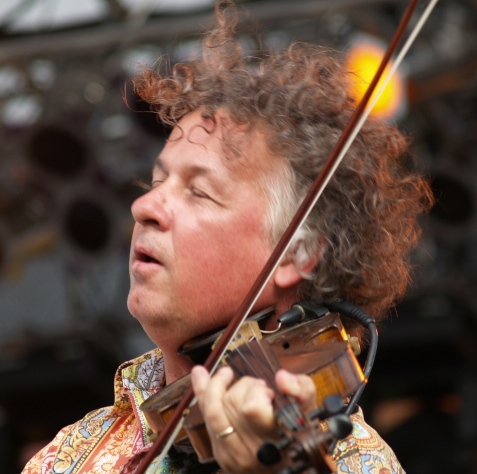 The line-up for Mile High Music Festival is currently as follows (not in order of appearance and additional artists still to be announced):
Saturday, July 18
TOOL
Widespread Panic
Incubus
Ben Harper & Relentless7
G. Love and Special Sauce
Ani DiFranco
The Black Keys
Paolo Nutini
Gomez
Greyboy Allstars
Railroad Earth
India.Arie
Lyrics Born
Rocco DeLuca and The Burden
Erin McCarley
Band of Heathens
Davy Knowles and Back Door Slam
Set Forth
Sunday, July 19
Widespread Panic
The Fray
Gov't Mule
3OH!3
Buddy Guy
John Butler
Gogol Bordello
Galactic
Guster
The Wailers
Matisyahu
Robert Randolph & The Family Band
Mat Kearney
Dead Confederate
Jerry Joseph & The Jackmormons
Paper Bird
Honeyhoney
Joe Pug
Electric Touch
Mile High Music Festival is produced by AEG Live Rocky Mountains, Starr Hill Presents, and Kroenke Sports Enterprises.
About AEG Live:
AEG Live, the live-entertainment division of Los Angeles-based AEG, is dedicated to all aspects of live contemporary music performance, touring for a variety of programming and multi-media production. AEG Live, the nation's second largest concert promotion and touring company is comprised of special event, broadcast and exhibition divisions, fourteen regional offices and numerous state of the art venues nationwide.  Goldenvoice, the company's Southern California-based regional division, hosts the most critically acclaimed music festivals in the U.S. Goldenvoice created and operates the award winning annual Coachella Valley Music & Arts Festival as well as Stagecoach: California's Country Music Festival and All Points West. In addition, AEG Live, now co-produces the New Orleans Jazz & Heritage Festival, Bumbershoot: Seattle's Music & Arts Festival, Mile High Music Festival in Colorado, Michigan's Rothbury, and many more. AEG Live Rocky Mountain Region books the Bluebird Theater, Ogden Theatre, Red Rocks Amphitheatre and the Pepsi Center in Denver, Colorado as well as producing shows in Utah, Wyoming and Idaho.  The company also operates NOKIA Theatre at Grand Prairie in Texas, NOKIA Theatre Times Square, NOKIA Theatre L.A. LIVE and Club Nokia in Los Angeles, and The Warfield and Grand Ballroom at the Regency in San Francisco.  For more information, go to aeglive.com.
About Starr Hill Presents:
Starr Hill Presents is part of the Red Light Management Group, which has a roster of over 50 artists and offices in New York, Los Angeles, Nashville, Denver and Charlottesville, VA.  Together with its partners, Starr Hill Presents produces large-scale music festivals nationwide including Mile High Music Festival, Bonnaroo Music and Arts Festival, and San Francisco's Outside Lands Music and Arts Festival.
About Kroenke Sports Enterprises:
Kroenke Sports Enterprises (KSE) is the Rocky Mountain West's leading provider of live and broadcast sports and entertainment.  Denver-based KSE owns the 19,000-seat Pepsi Center, 18,000-seat Dick's Sporting Goods Park and 2,200-seat historic Paramount Theatre.  The company also owns the NBA Denver Nuggets, NHL Colorado Avalanche, NLL Colorado Mammoth and MLS Colorado Rapids.  Kroenke Sports owns and operates the Altitude Sports & Entertainment regional sports network and other sports and entertainment-related properties.