Singer, songwriter and guitar player Molly Tuttle unveils a new performance video for her song, "San Francisco Blues," today featuring her band, Golden Highway. Watch/share HERE. The video was filmed during Tuttle's sold-out release show at Nashville's legendary Station Inn this past spring, celebrating her acclaimed new album, Crooked Tree.
Out now via Nonesuch Records (Tuttle's first release on the label, stream/purchase here), Crooked Tree explores Tuttle's love of bluegrass, which she discovered through her father and her grandfather, a banjo player. Recorded live at Nashville's Oceanway Studios, the record was produced by Tuttle and Jerry Douglas and features collaborations with Sierra Hull, Old Crow Medicine Show, Margo Price, Billy Strings, Dan Tyminski and Gillian Welch.
Tuttle and Golden Highway, were recently featured on CBS Saturday Morning as part of their "Saturday Sessions" series, performing three songs from the album: "She'll Change," "Over the Line" and "Crooked Tree." Tuttle was also the subject of a PBS NewsHour profile last month. Watch HERE.
Known for their electric performances, Tuttle and Golden Highway—Bronwyn Keith-Hynes (fiddle), Dominick Leslie(mandolin), Shelby Means (bass) and Kyle Tuttle (banjo)—will tour throughout this fall including several major festivals such as Bristol Rhythm and Roots Reunion, Bourbon & Beyond, AmericanaFest, and Pilgrimage Music & Cultural Festival. See below for complete itinerary.
"I always knew I wanted to make a bluegrass record someday," says Tuttle. "Once I started writing, everything flowed so easily: sometimes I've felt an internal pressure to come up with a sound no one's heard before, but this time my intention was just to make an album that reflected the music that's been passed down through generations in my family. I found a way to do that while writing songs that feel true to who I am, and it really helped me to grow as a songwriter."
In addition to Tuttle (vocals, guitars), Douglas (dobro), Keith-Hynes (fiddle), and Leslie (mandolin), Crooked Tree also features musicians Darol Anger (fiddle), Ron Block (banjo), Mike Bub (upright bass), Jason Carter (fiddle), Viktor Krauss (upright bass), Todd Phillips (upright bass), and Christian Sedelmyer (fiddle) with additional harmony vocals from Tina Adair, Lindsay Lou, and Melody Walker.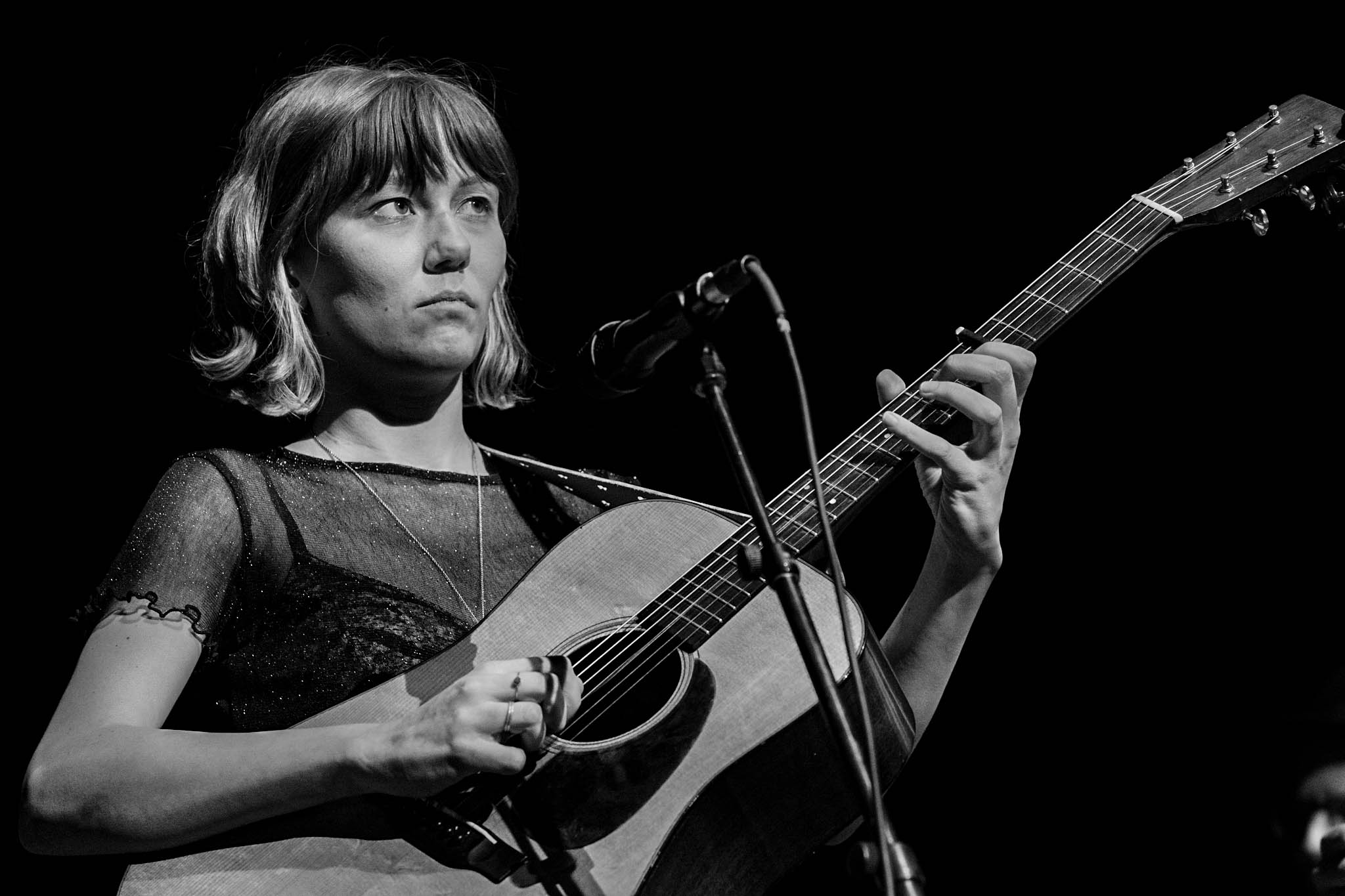 Raised in Northern California, Tuttle moved to Nashville in 2015. In the years since, she has released two full length albums: her 2019 debut, When You're Ready, and …but i'd rather be with you, a covers album released in 2020. NPR Music praised When You're Ready saying, "Tuttle applies remarkable precision to her pursuit of clarity … handsomely crafted melodies that gently insinuate themselves into the memory," while the Wall Street Journal noted Tuttle's "stunning acoustic guitar-picking" and called the album "invigorating, mature and attention-grabbing." The New Yorker said of …but i'd rather be with you, "the record's star is 'She's a Rainbow'…in Tuttle's reading, the song uses a bluegrass spirit to look to the past—and a feminist allegiance to peek at the future."
An award-winning artist, Tuttle was named Instrumentalist of the Year at the 2018 Americana Music Awards and the International Bluegrass Music Association's Guitar Player of the Year in both 2017 and 2018, the first woman in the history of the IBMA to receive the honor. Tuttle has performed around the world, including shows with Sam Bush, Béla Fleck, Hiss Golden Messenger, Jason Isbell, Old Crow Medicine Show, and Dwight Yoakam as well as at several major festivals including Bonnaroo, Newport Folk, and Pilgrimage.  
CROOKED TREE TRACKLIST
1. She'll Change
2. Flatland Girl feat. Margo Price
3. Dooley's Farm feat. Billy Strings
4. Big Backyard feat. Old Crow Medicine Show
5. Crooked Tree
6. Castilleja
7. The River Knows
8. Over the Line feat. Sierra Hull
9. Nashville Mess Around
10. San Francisco Blues feat. Dan Tyminski
11. Goodbye Girl
12. Side Saddle feat. Gillian Welch
13. Grass Valley
MOLLY TUTTLE & GOLDEN HIGHWAY CONFIRMED TOUR DATES
July 30—Hiram, ME—Ossipee Valley Music Festival
August 4—Victor, ID—Music on Main
August 6—Del Norte, CO—Rhythms on the Rio Music Festival
August 7—Denver, CO—Bluebird Theatre
August 12—Torrey, UT—For Desolation Festival 2022
August 20—Oak Ridge, TN—AK Bissell Park
August 25—Fayetteville, AR—Fayetteville Roots 2022
August 27—Chicago, IL—Old Town School of Folk Music Fretboard Summit
August 28—Bridgeview, IL—Sacred Rose
September 1—Richmond, VA—Maymont
September 2—Mill Spring, NC—Earl Scruggs Music Festival
September 3—Galax, VA—The Blue Ridge Music Center
September 10—Wilmington, NC—Wilson Center*
September 11—Bristol, TN—Bristol Rhythm and Roots Reunion
September 14—Nashville, TN—AmericanaFest
September 17—Louisville, KY—Bourbon & Beyond
September 23—Winona, MN—Boats and Bluegrass Festival
September 25—Franklin, TN—Pilgrimage Festival
September 30—Raleigh, NC—IBMA Bluegrass Live!
October 29—Live Oak, FL—Suwanee Hulaween
November 6—Moab, UT—Moab Folk Festival
November 12—Highlands, NC—Highlands Food & Wine Festival
*supporting Jason Isbell and the 400 Unit