For the second year in a row, Colorado's own funk powerhouse The Motet headlined Red Rocks Amphitheatre Friday night, this time with a little help from hip-hop hitmakers Jurassic 5 and the California Honeydrops. Though the band played through torrential weather their last two stops on the rocks, clear skies this time around made for one of the nicest nights Morrison has seen all year.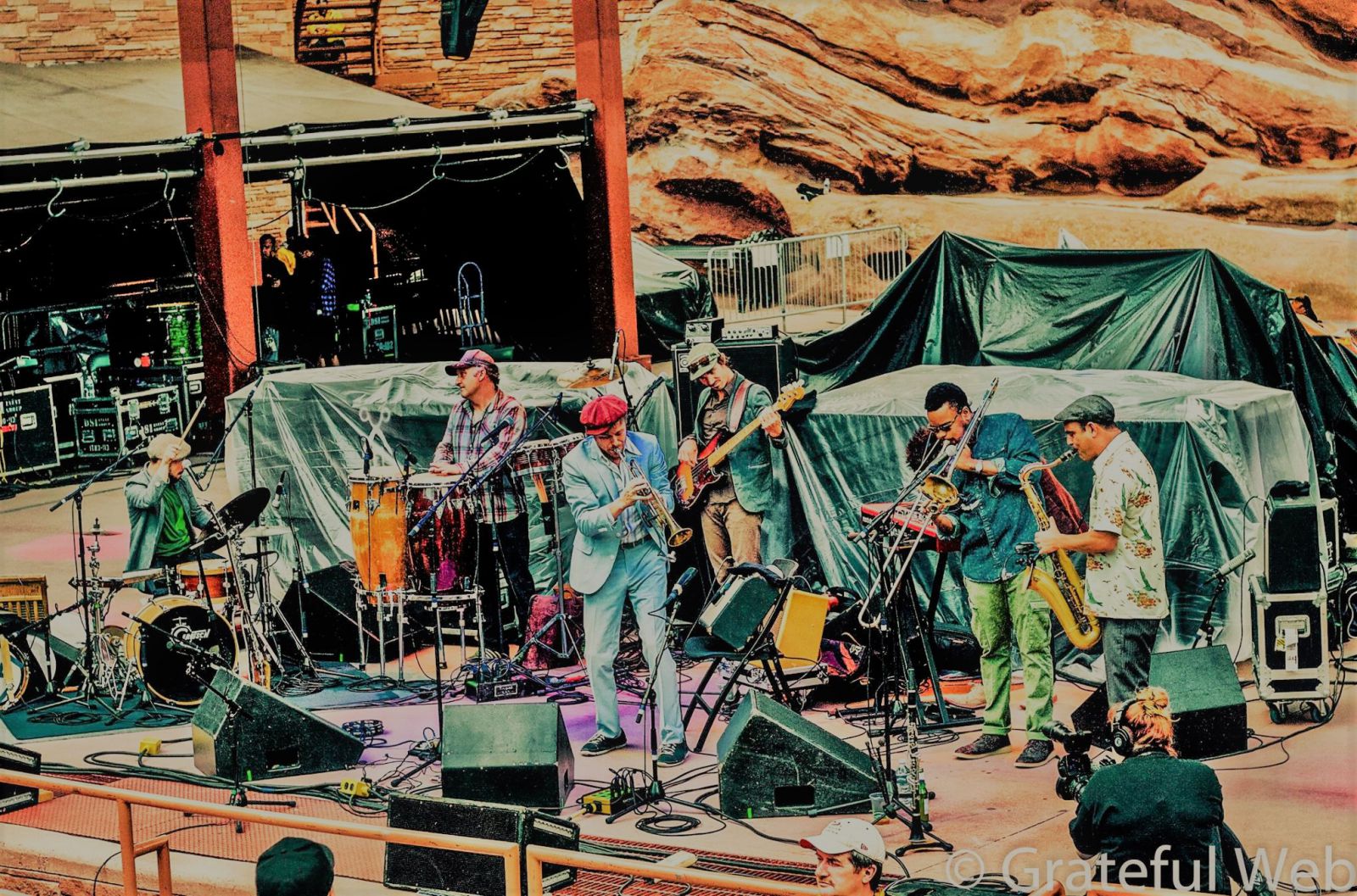 Formed busking on the streets of the Bay Area and led by the smooth voice and stellar fashion of frontman Lech Wierzynski, the California Honeydrops kicked the evening off with an authentic, rag-tag sound. The seven-piece band was anchored by the subtle New Orleans backbeat of drummer Ben Malament, who also took a stab at lead vocals on "Big Fat Woman." The three piece horn section of the Honeydrops were a treat to watch, especially during a swing rendition of the Curtis Mayfield's classic "It's Alright."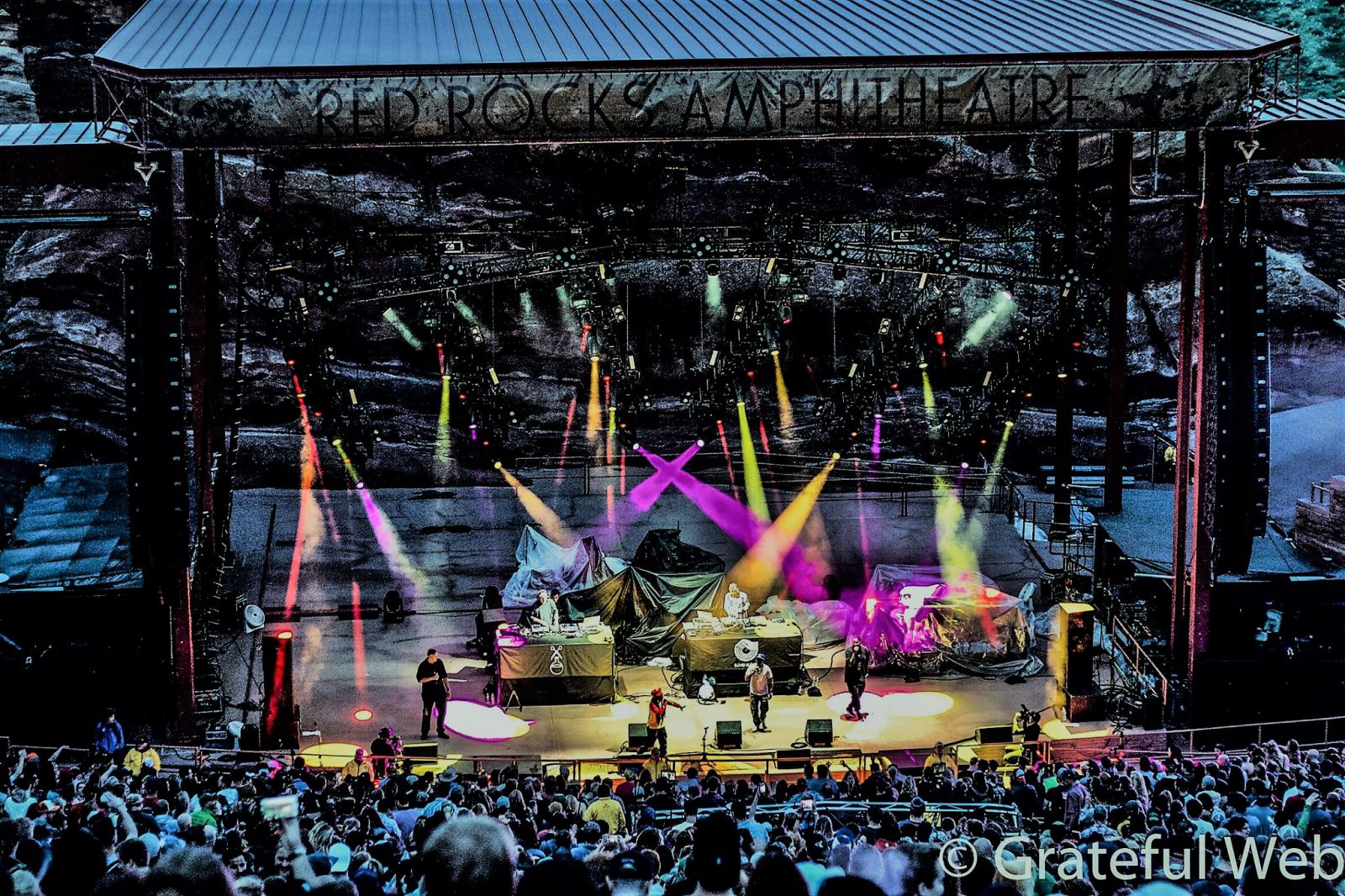 Next were veterans Jurassic 5, who put on one of the most professional and pitch-perfect hip-hop shows in recent memory. There were no hype men. No muddled lyrics. Minimal crowd participation. Just four talented lyricists harmonizing in unison as they have since 1993.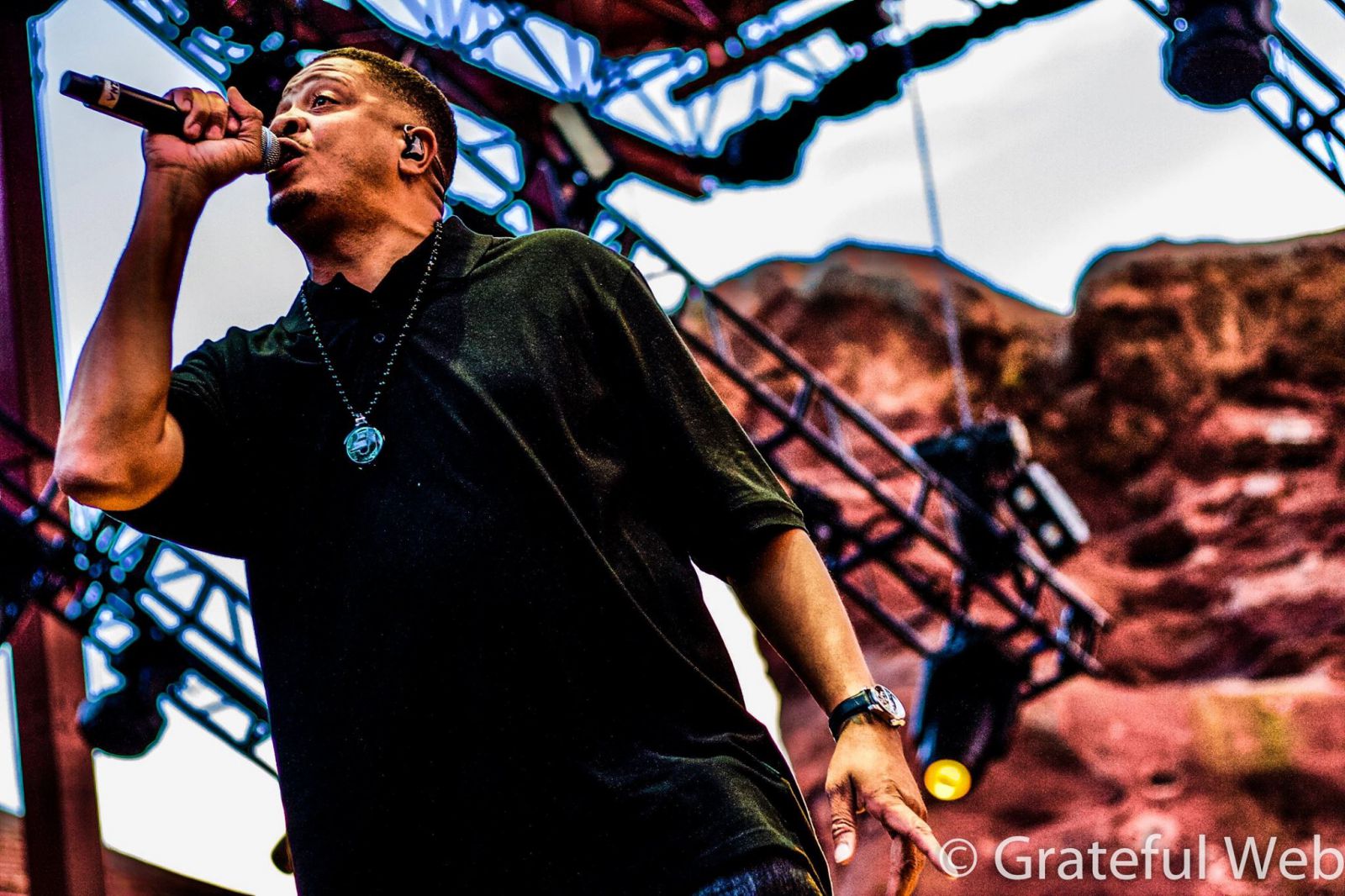 The baritone of Chali 2na always stands out as the driving force of J5, but rappers Akil, Soup, and Marc 7 were equally impressive. The collective kept the energy high and made sure to please with the hits, including "Freedom," "Concrete Schoolyard," and "What's Golden." DJ's Nu-Mark and Cut Chemist spun laid-back grooves for most of the set, but stepped down from their booths and got a chance to improvise on instruments akin to turntable keytars, at one point dropping into a tease of Deep Purple's "Smoke on the Water."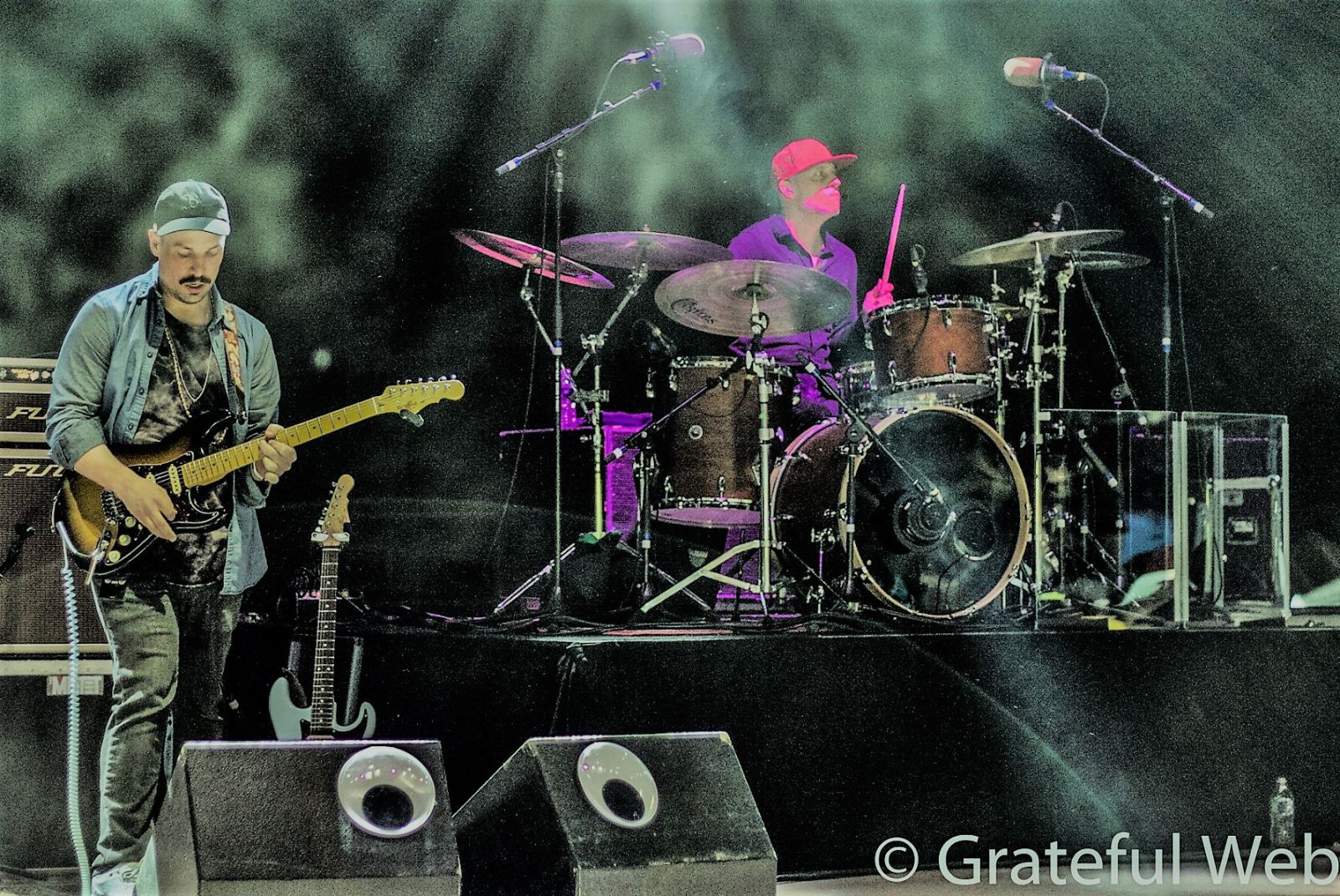 At long last it was time for the Motet. Held together for nearly two decades by bandleader and drummer Dave Watts, the band has fine-tuned its sound and approach in recent years. The percussive Afrobeat and subsequent electronic leanings of the past have been subdued, while a cooking funk band has emerged behind catchy horns and newly-acquired frontman Lyle Divinsky.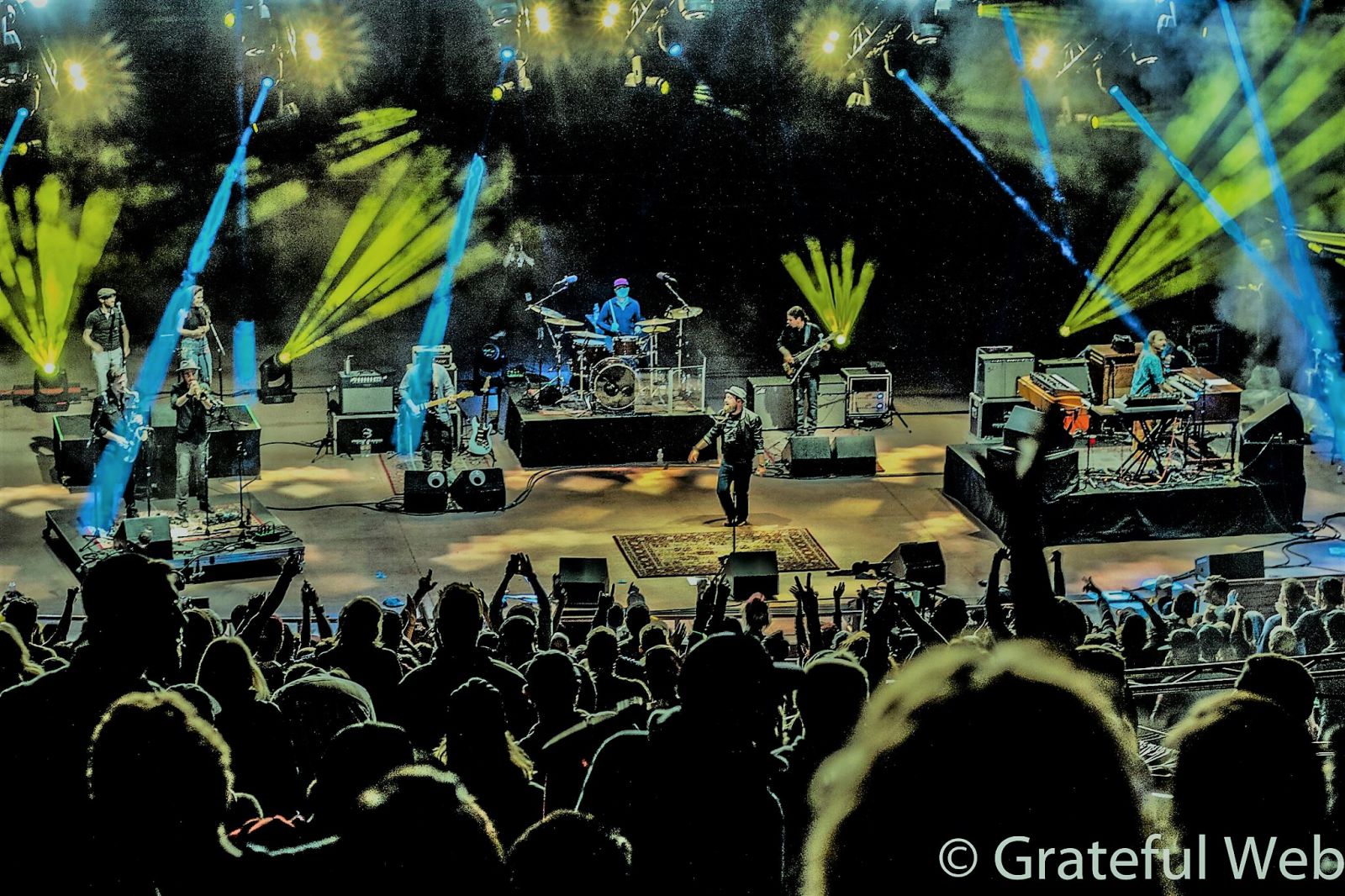 The Motet is a band of pros, and most everyone got their chance to explore during extended solo sections on Friday. Guitarist Ryan Jalbert took off for a searing solo during "Damn," while keyboardist Joey Porter crooned on his signature talkbox during "So High." Bassist Garrett Sayers' pocket was locked in as always, especially during the highlight of the night "Rynodub," which saw the band return to their deep instrumental roots. Divinsky has really found his comfort zone with the band, and his silky falsetto shined on new tracks like "Fool No More" as he boogied around center stage.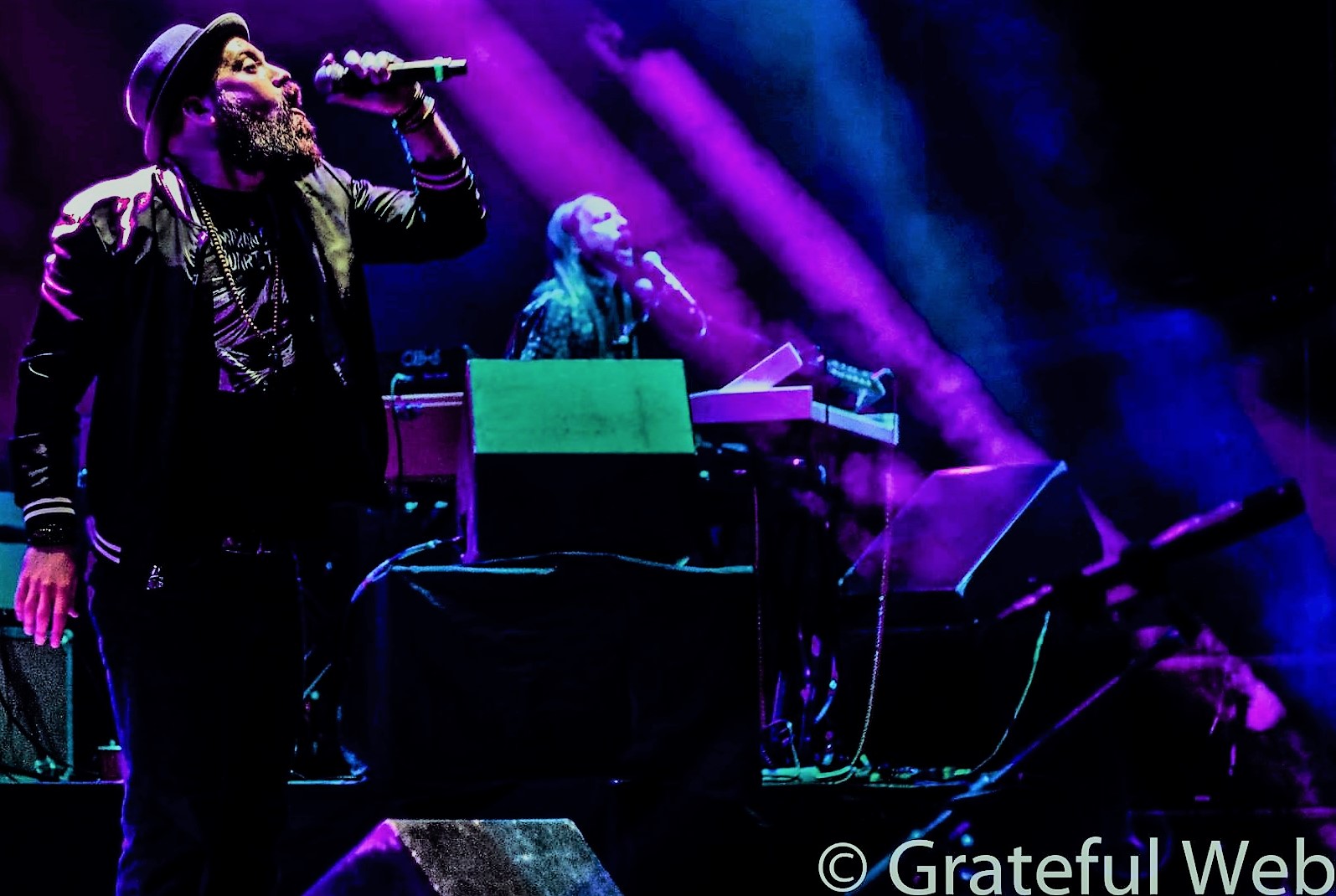 Long known for their adept covers, the band busted out a few deep cuts from their history of Halloween runs. They paid homage to the late great Prince for a take of "I Feel For You" and ignited the dance floor with the Parliament cover "Handcuffs." Chali 2na of Jurassic 5 also returned to the stage for an improvised verse over the William Devaughn cover "Be Thankful for What You Got."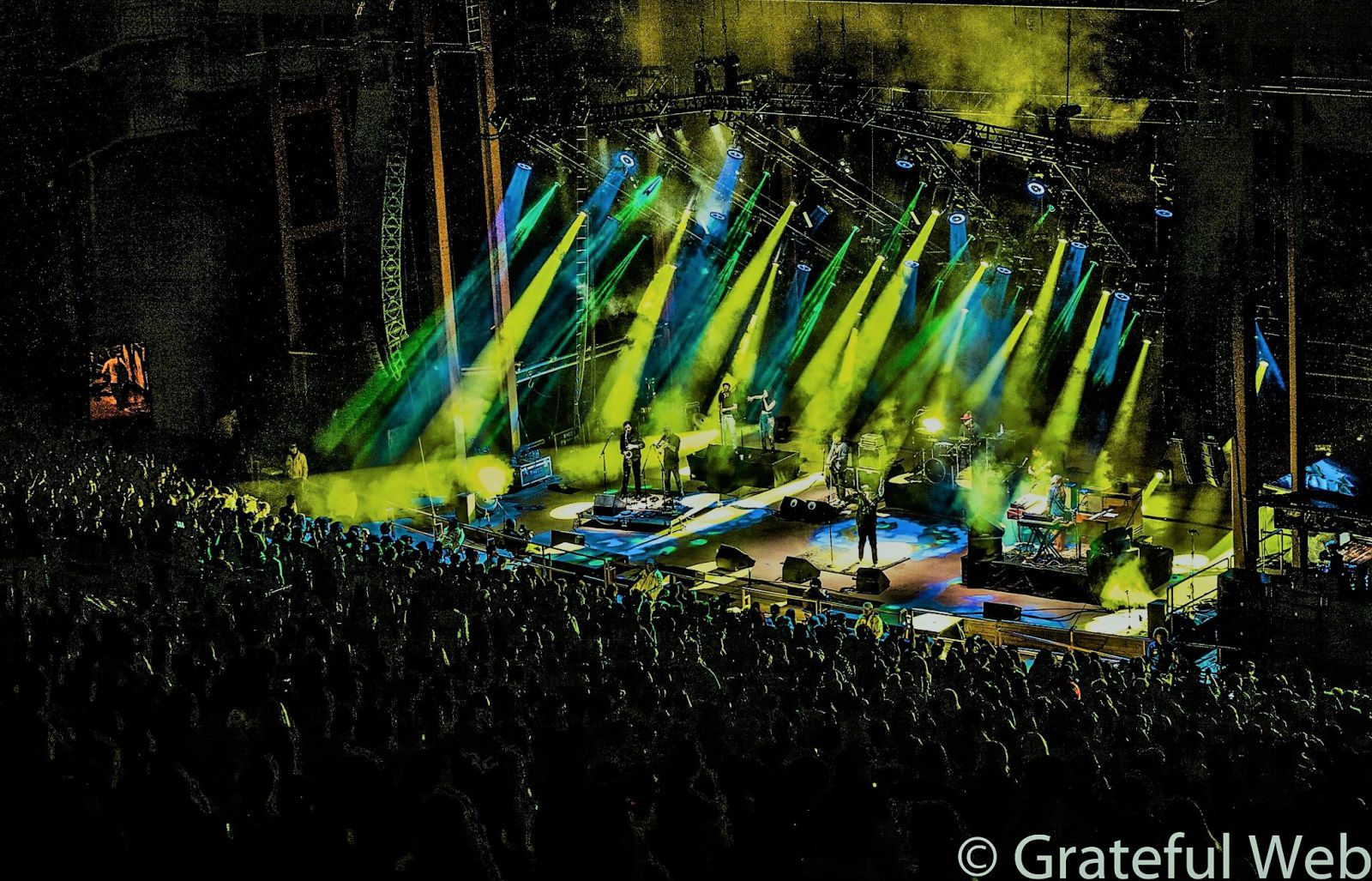 During the encore, it was finally Watts who called his own number for an extended drum solo that earned emphatic applause. It was a fitting end to a night of dance and top-notch musicianship.