This past Saturday at the legendary Red Rocks Amphitheater, Nederland's own Yonder Mountain String Band and longtime jam legends Gov't Mule co-headlined an action-packed show filled with sit-ins, surprises and an incredible all-star tribute to the late great Gregg Allman. It was the first time in over ten years that Yonder and Gov't Mule have teamed up for a show. The Marcus King Band also joined in on the festivities, as members of all three bands sat in with one another throughout their respective sets.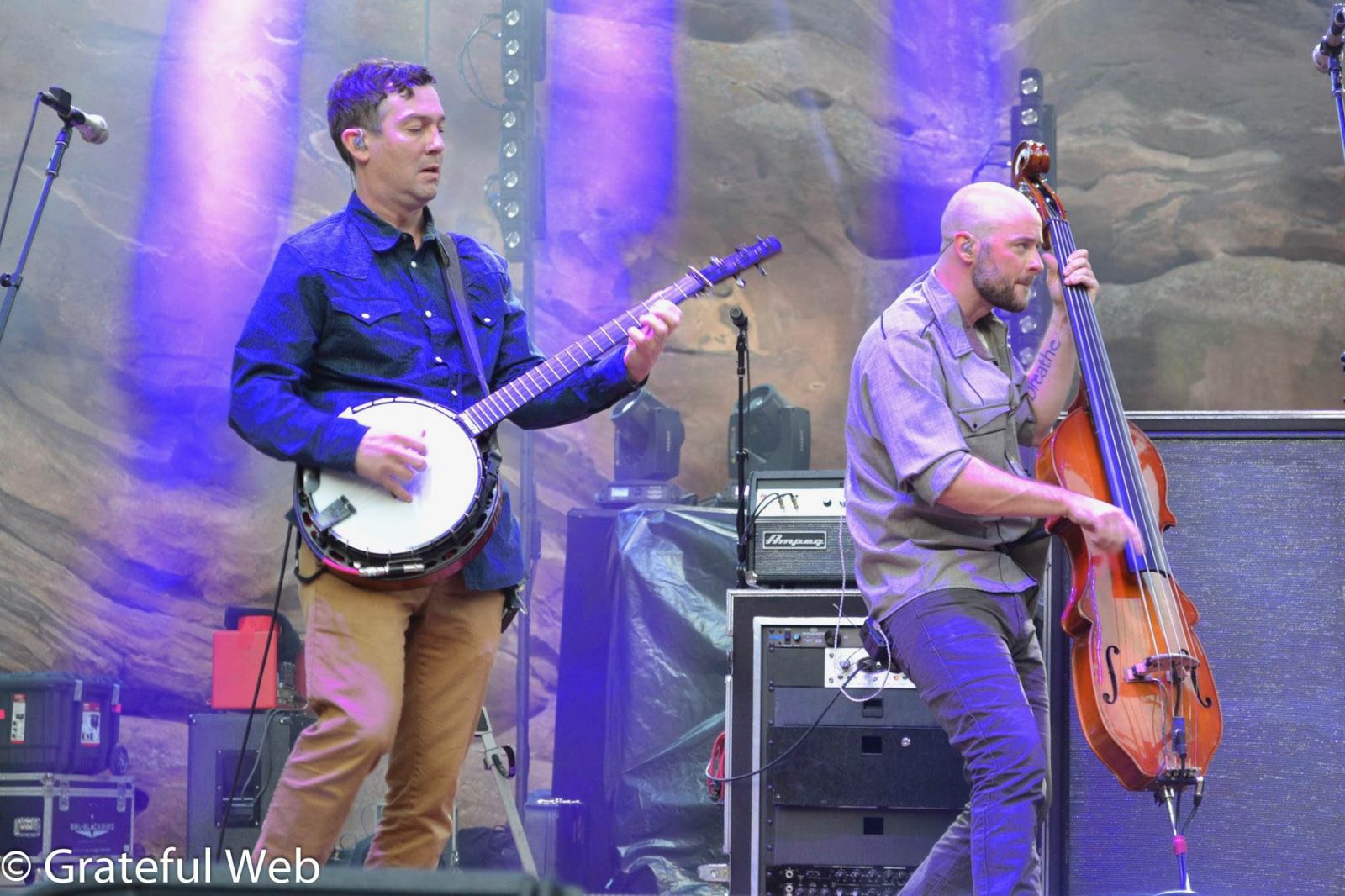 Yonder kicked things off with "On Your Dime" off their 2017 release Love. Ain't Love. Deeper into the first set came Sherman Kelley's "Dancing in the Moonlight," which had the crowd dancing and singing along as the sun slowly set in the west. The legendary Warren Haynes then joined the band for two electric renditions of "Sidewalk Stars," which topped out at 17 minutes, and "Damn Your Eyes," an Etta James cover that first made it's Yonder debut at the Town Ballroom in Buffalo, New York this past June.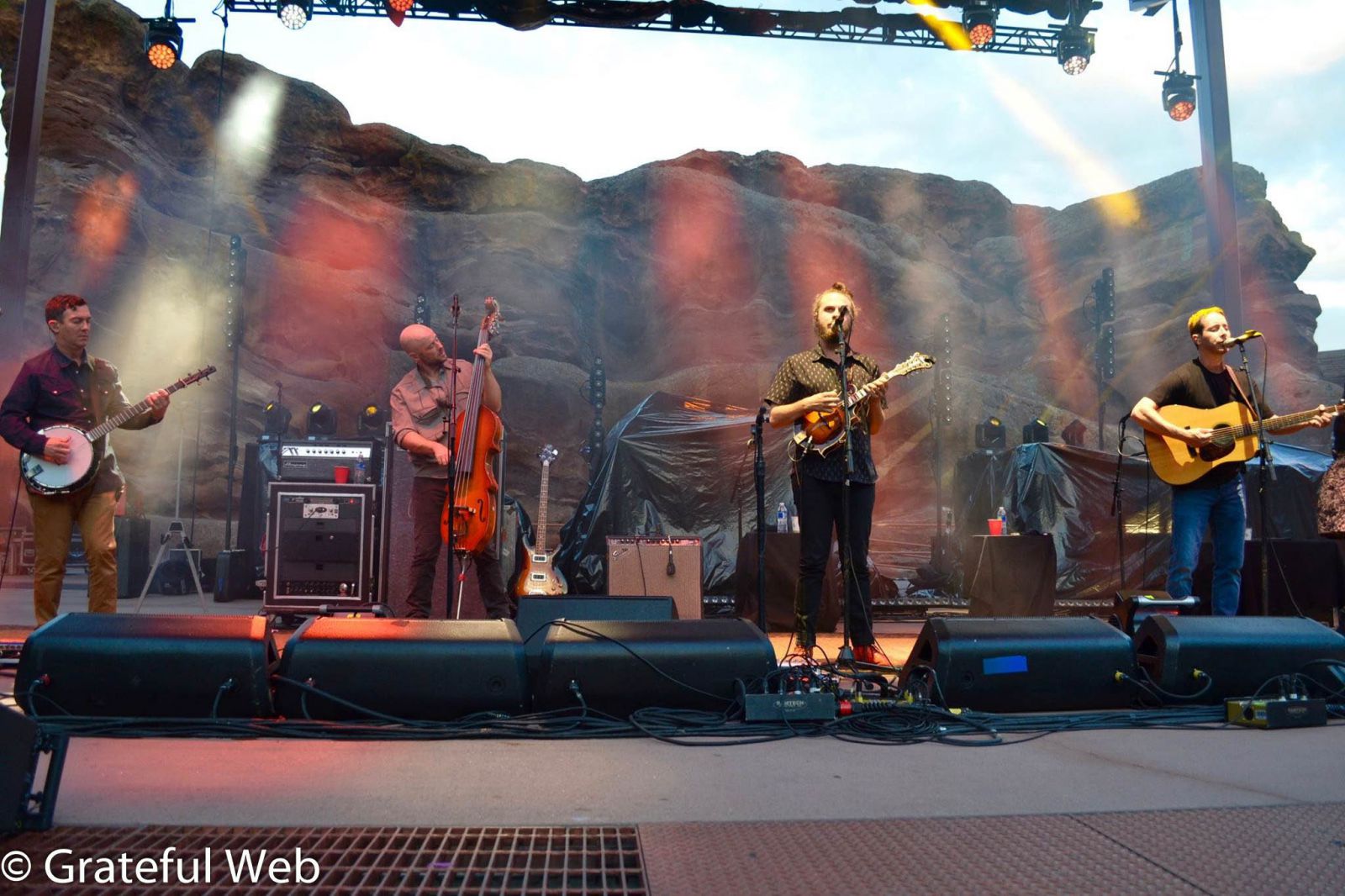 The set finished with a jam-heavy "All the Time" off 2013's YMSB EP13, reaching tremendous heights as Allie Kral's fiddle took control of the crowd. The encore also featured a fantastic rendition of Lou Reed's "Walk on the Wildside," to close out Yonder's 2017 Red Rocks performance.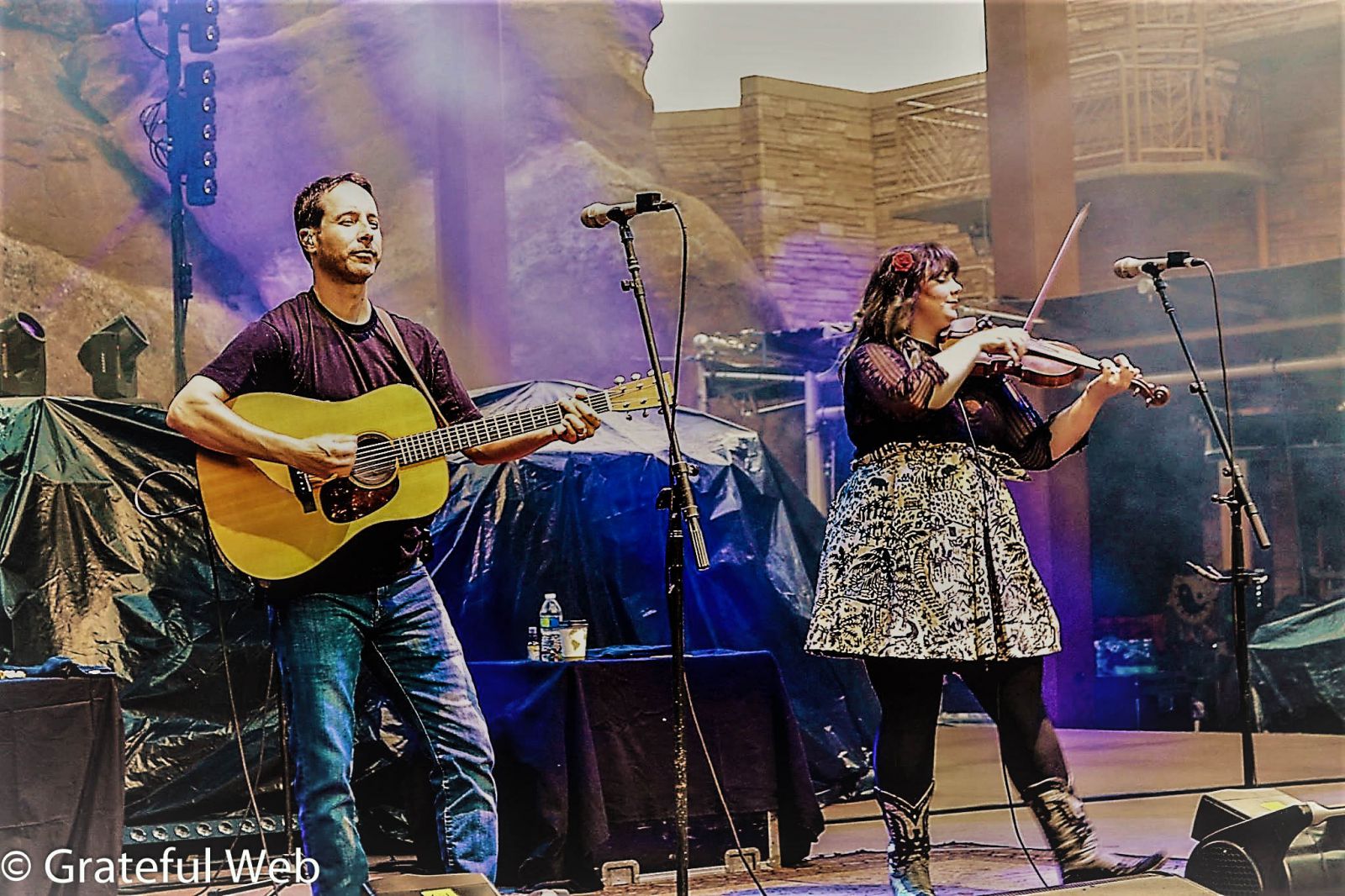 Warren Haynes and Gov't Mule followed, featuring a huge selection of material both old and new, as well plenty of Allman Brothers tunes in honor of Gregg Allman. The set kicked off with "Traveling Tune," and emotional track off 2017's Revolution Come…Revolution Go. The song first made its debut this year's Summer Camp Music Festival, opening the set following an emotional speech by Haynes after hearing the news of Allman's death just hours before the performance.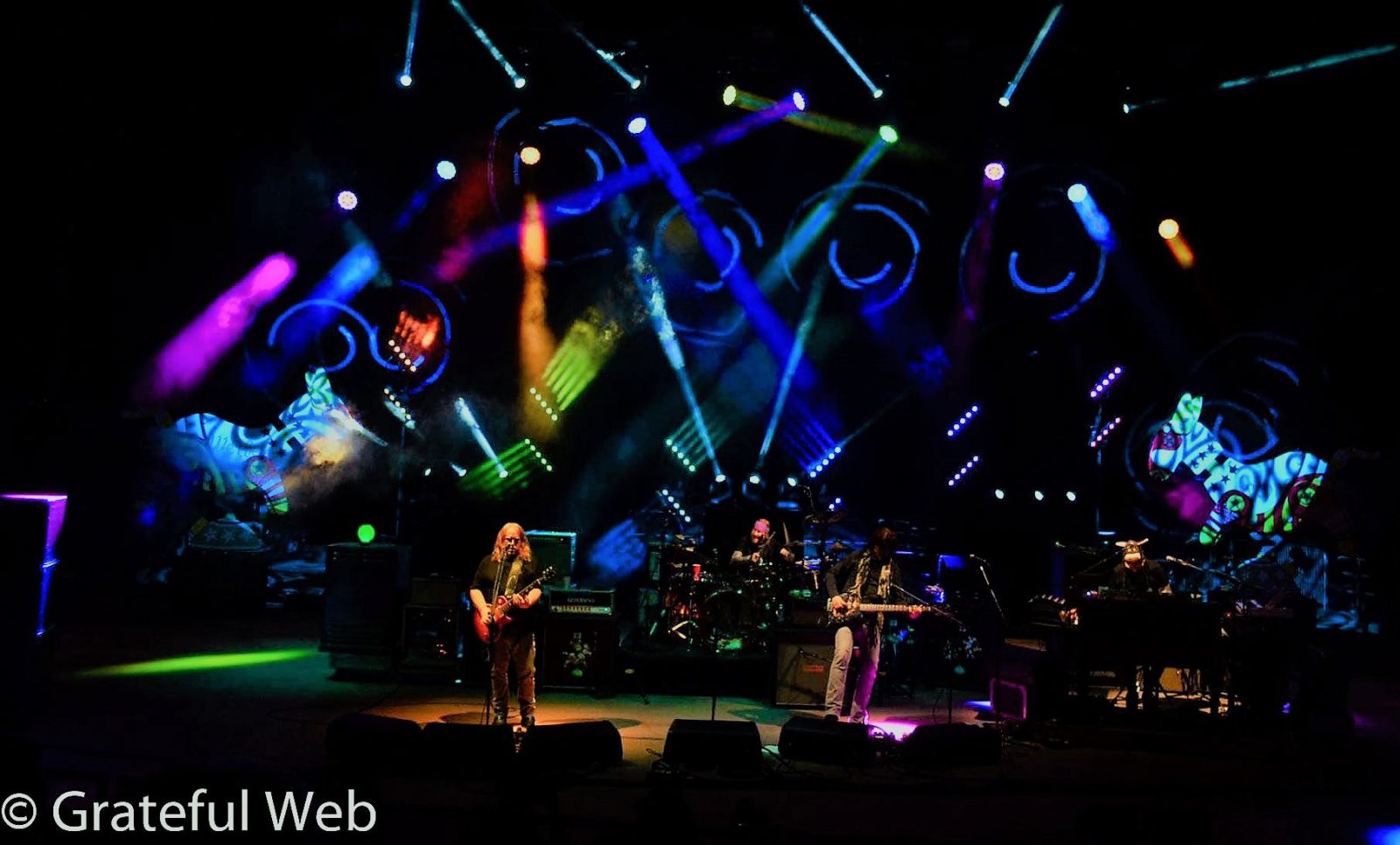 During the performance at Summer Camp, Haynes opened the show by stating, "Somebody asked about why we didn't talk much, and we said, 'Because we communicate a lot better with music than we do with words. It's a sad day today for us and family and music and music fans worldwide. We're all together; we're going to celebrate [Allman's music]. It's a little strange to open with a song you've never heard before, but we're going to do that. I'd like for you to listen to it and you'll understand."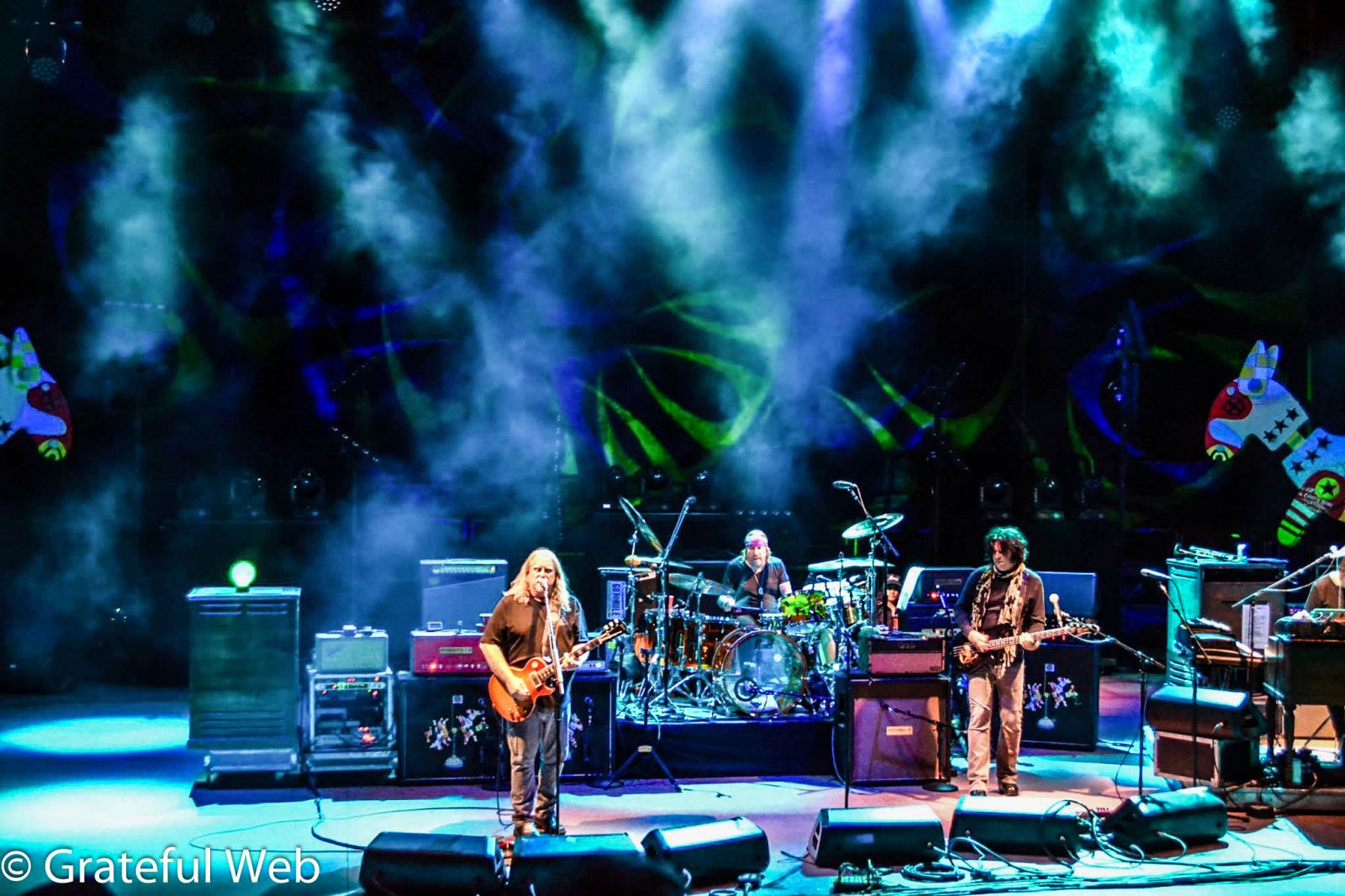 Like Summer Camp, the Red Rocks performance began with "Traveling Tune," which was met with respect and admiration from the packed crowd. The show continued with numerous tracks old and new, including a jam-filled version of "Unring the Bell" which featured hints of the Grateful Dead's "Shakedown Street" throughout. The band then meandered through some old-school material before segueing back into "Traveling Tune" for a moment, only to then dive deep into a majestic "Whipping Post" which featured show opener Marcus King on guitar.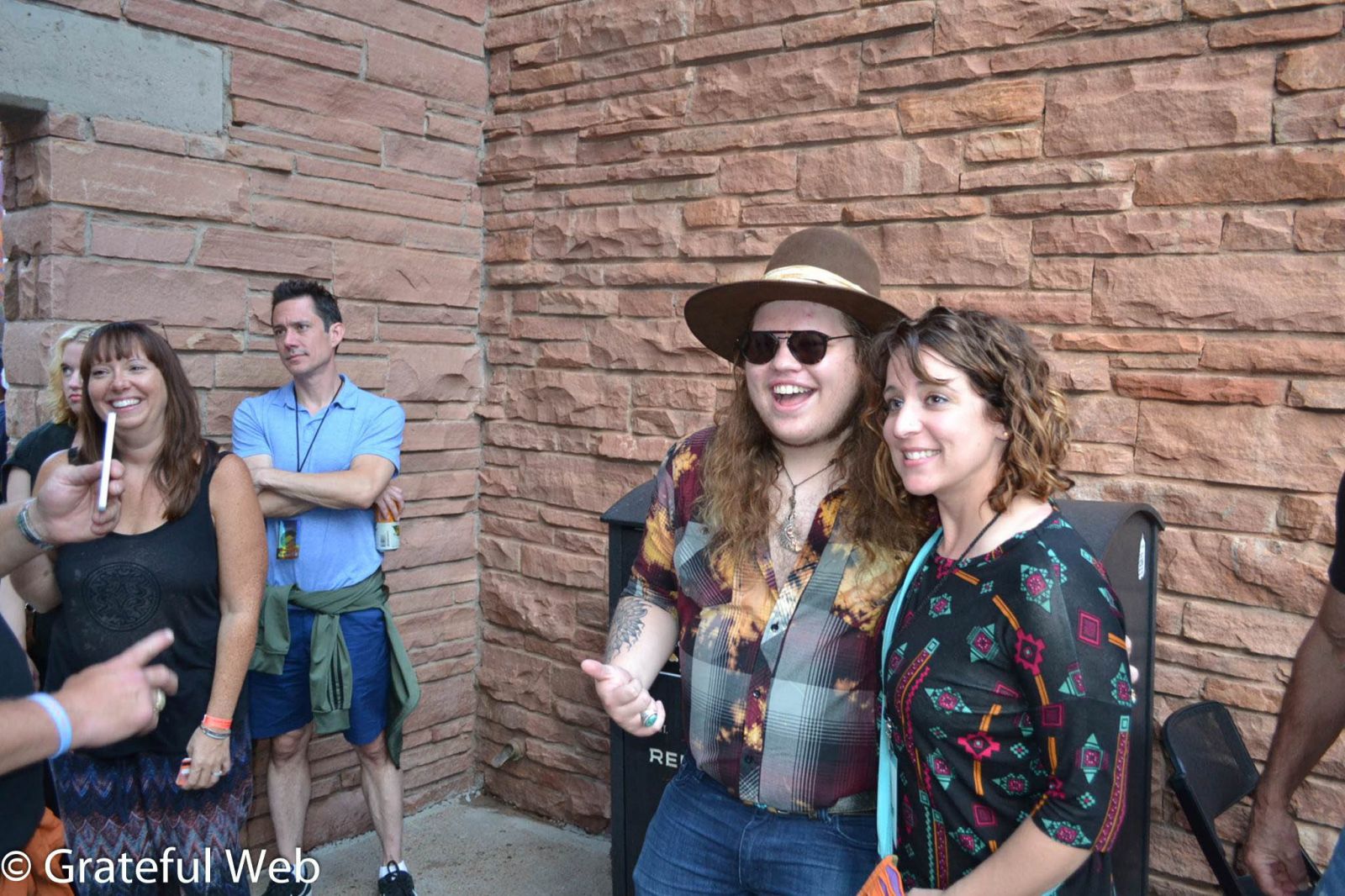 The Allman jams had just begun, however, as Marcus King, Dave Johnston, Adam Aijala, Allie Kral and Jake Joliff stepped on stage for an incredible debut encore of "Melissa > Mountain Jam > Melissa," which left the crowd stunned. It was the exclamation point on an incredibly heavy, emotional and jam-filled night that reminded us all why we continue to let the music play.