Every summer music festival season brings a slew of new concepts and destinations for "festivarians" to pick and choose from. You have to marvel at the fact that so many continue to thrive year after year considering the number of options that are out there. In Colorado alone, thousands of tourists from everywhere come to enjoy countless summer music festival options. Maybe you made it to Rockygrass in July and rejoiced in the revival of a flood-ravaged site miraculously sprung back to life with true roots community effort. Or perhaps you attended the second year of the Arise Music & Yoga festival, at Northern Colorado's astounding Sunrise Ranch. Regardless of old or new, patrons have plenty of appealing options. What separates Nederland, Colorado's annual Nederland Music & Arts Festival from the rest is the connection between the festival and the local community. Founded by the late Michigan Mike Torpie sixteen years ago, it was handled from the bottom up by the same hardworking folks every August. A small community roots festival that slatted an array of quality musicians from all different backgrounds and styles. The signature Nederland counterculture of kindness mixed with Rocky Mountain weirdness made the event a cherished summer tradition that continuously upped the ante every year with production, caliber of lineup, and quality of experience for the patron.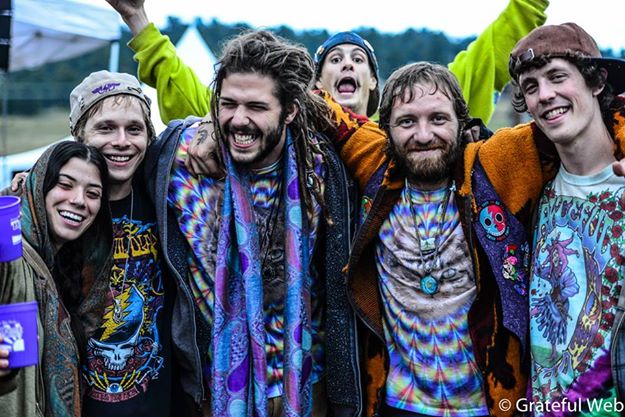 Quite tragically, festival founder Torpie took his life in November of 2011. It was a huge blow to the entire community and nobody at the time could have imagined the festival continuing. Yet somehow as the months of 2012 went by, the family and friends of Mike Torpie put out more than they had to continue Nedfest. It became a stronger fixture than ever for a community that needed the gathering to heal and listen to the same quality music that had always been a part of Ned. Two years later, the friends and family of Michigan Mike brought together the Sixteenth Annual NedFest, the third without Torpie. Grateful Web has a longstanding relationship with the festival and was thrilled to be welcomed back for the three-day 2014 festival. Something about gathering in Nederland Community Park, in that space, with those folks, brings humility and intimacy with the many Colorado Mountain musicians who have since moved forward with largely successful musical careers. And if NedFest was to a certain degree about bringing Nederland's staple jam and bluegrass sound into the mix, Friday night was the perfect kickoff party.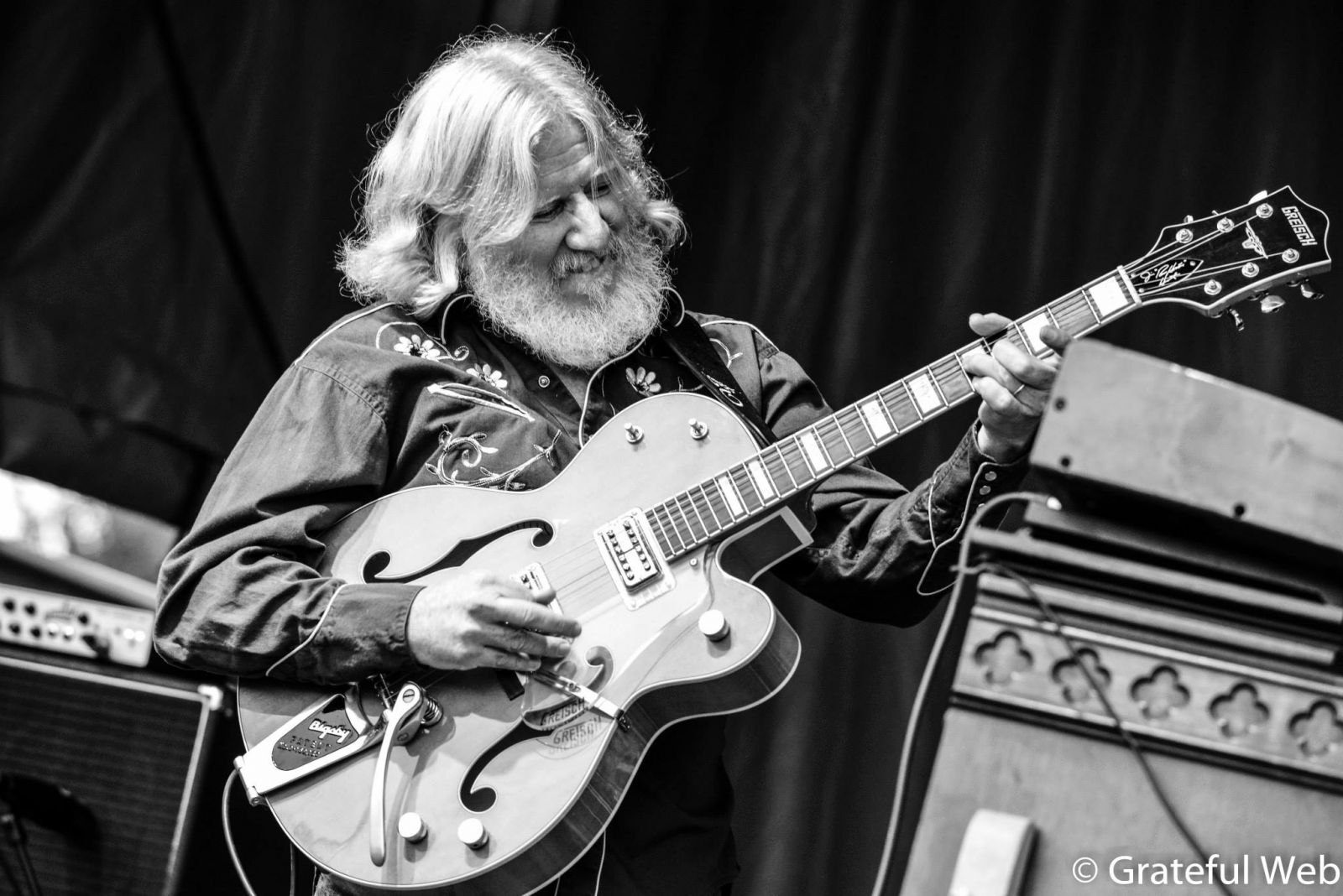 Friday evening saw rain and clouds part for the opening festival act, Billy Nershi's Blue Planet. The Colorado-based flat-picker, best honored as a member of The String Cheese Incident, brought common collaborator, bassist Keith Moseley to the stage. Eric Deutsch joined them on keyboards, and Christian Teele of E-Town played drums. The band cranked out a blistering set of SCI originals like "Sometimes A River," and an array of covers including "I Got My Mojo Working" and "Tore Up Over You." Instantly the Nedfest vibe reconnected attending fans and the musicians to the beloved tradition. Catching Nershi and Moseley on that small stage might have given older heads a flashback to the early days of SCI, a band that now plays to 30,000 plus person festival crowds on a regular basis.
Next, the newly reformed Jeff Austin Band headlined Friday night NedFest. Austin brought along banjo-beast Danny Barnes, bassist Eric Thorin, and guitarist Ross Martin. Bluegrass standards and Austin originals kept the energy high at Friday night Nedfest. Austin, as of the summer parted ways with Yonder Mountain String Band, a newgrass outfit he co-founded and grew famous with in-large thanks to festivals like Nedfest. While many fans still question why Austin left Yonder so abruptly, Nedfest boisterously welcomed his band and had a rowdy good time. Those who had energy after the four hours of quality jamgrass made it over to Nederlands Black Forest Restaurant to see slam-pickers Grant Farm. The music lasted till well after 1 AM.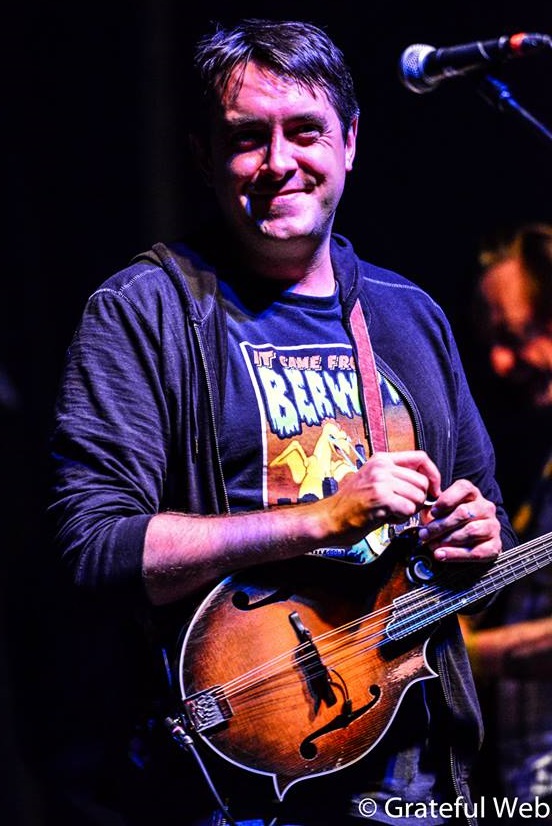 Saturday Nedfest was an entire twelve hours of impressive diversity. Some staples of the Ned music scene, and others enjoying their first NedFest. The Acid Jazz set started at noon. It was a tradition revived for the Fourteenth Nedfest to honor the early days of the festival and Michigan Mike. This years lineup featured Bill Kopper, Blackdog, Dean Oldencott, Erik Deutsch and Dave Solzberg. No doubt the adventurous nature of progressive jazz fueled and inspired most musicians that would play this festival. It was a fitting way to start Saturday. Next to the mainstage was Jaden Carlson Band. Carlson is a guitar prodigy who began playing in 2010 and now as a young teenager is one of the fiercest jazz-funk guitarists on the scene. She has played with countless notable artists and built a strong following in Colorado and beyond. Nedfest's youngest performer demanded the full attention of all in attendance. Please support Jaden's music by seeing her live in concert and buying her newest album Born to Fly.
At the height of the afternoon, the most ambitious bluegrass Americana band that we expect to continue seeing great things from is Boulder's own Caribou Mountain Collective. An acoustic quartet featuring Miles Perry on guitar, Curly Collins on bass, Allen Cooke on dobro, and Etienne Cremieux on fiddle, doesn't need to cover the Monroe/Flatt/Scruggs catalog to captivate their audience's attention. Instead, they went the braver route, performing mostly original material. Their newest album Till The Sun Gives Us A Day captures the band at their current creative peak. The guys are on a roll from winning the Rockygrass band competition earlier this summer and treated the NedFest crowd an hour-and-a-half of beautiful original music. Next, keyboardist Kyle Hollingsworth and his band rocked the day into night with an array of songs from Kyle's newest album, Speed of Live, alongside familiar SCI originals and funky common covers. Kyle always pumps up Nedfest regulars with his high-energy stage presence and knack of picking the right songs for the perfect moment.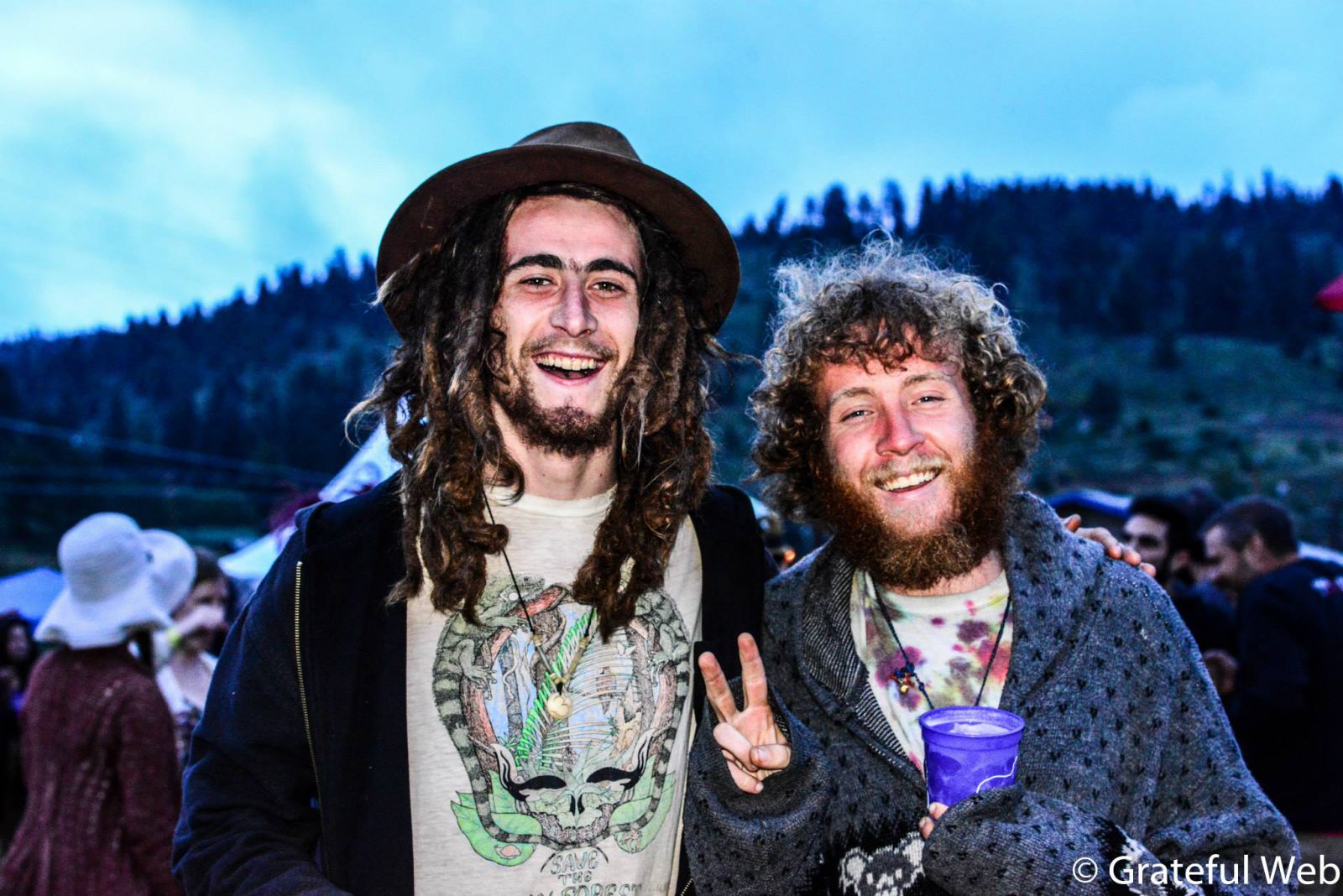 NedFest Saturday closed with a standout performance from Robert Randolph and the Family Band. The once church band turned national touring favorite lead by the cheery Randolph and souring steel-pedal lead guitar is always a welcomed addition to any festival. The intimacy of the Nedfest venue and the relatively small crowd highlighted Randolph's honesty and inclusivity with his audience. A quality array of music from so many different backgrounds brought together a strong Saturday.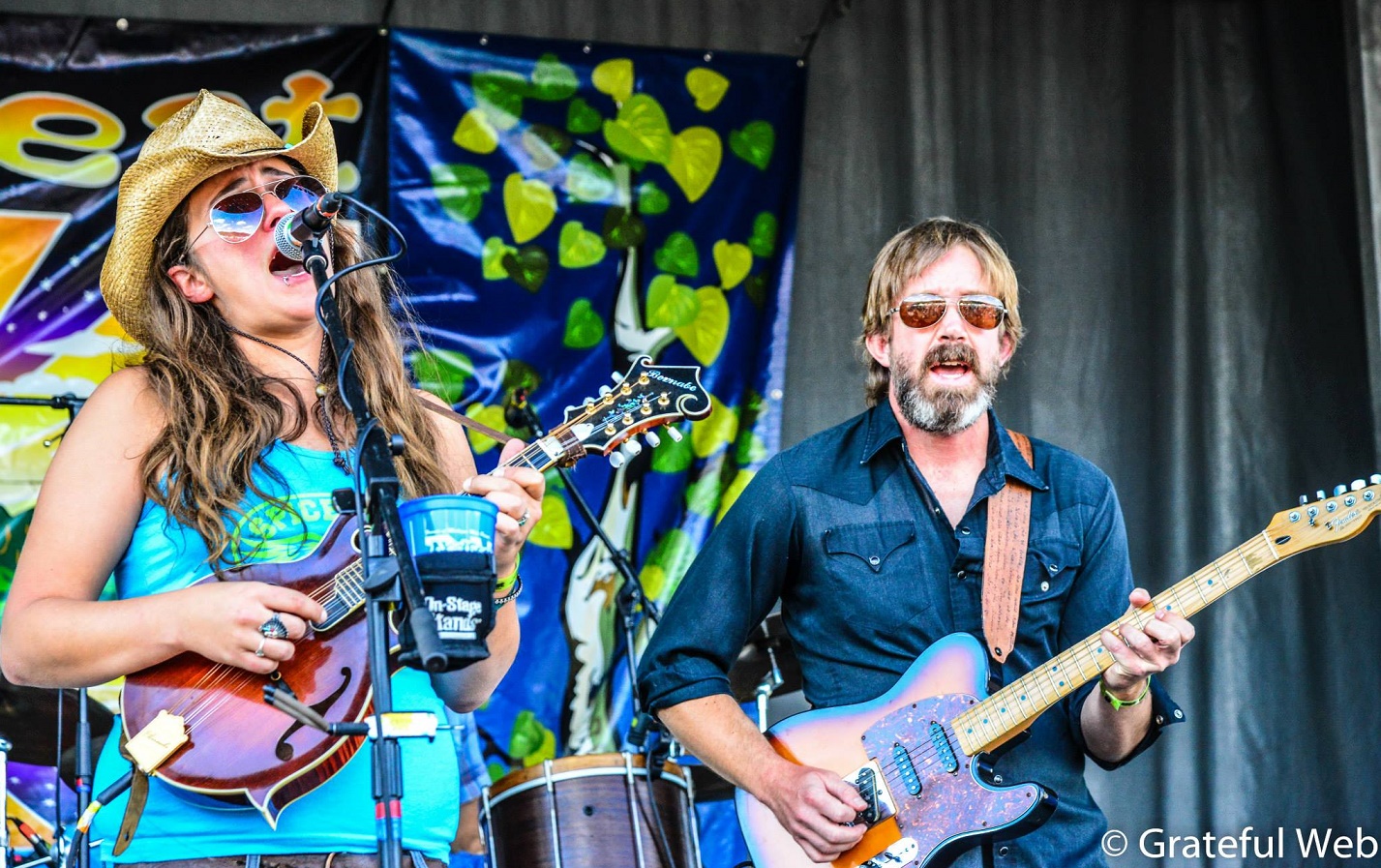 Sunday NedFest had a variety of highlights including returning favorites Fruition. The Portland, Oregon based string infused quintet has built a fine reputation from their heavy continuous touring and devotion to keeping each show different from the last. I recalled being impressed the first time I saw them years ago at Nedfest and was happy to hear new material and witness a band obviously in fine form, at a true moment of peaked creativity. Perhaps the festival highlight was Drew Emmitt Band. Emmitt solo and as a founding member of Cajun-Slamgrass outfit Leftover Salmon is the epitome of Nederland music. Free, genre-bent, uninhibited, on fire. A phenomenal mandolin and fiddle player, singer and songwriter, his music is a big part of NedFest history. And it truly was the Drew Emmitt Bluegrass Allstar Band. Featuring Salmon band mates Andy Thorn on banjo and Greg Garrison on bass, the crowd was equally thrilled to see Infamous Stringdusters Dobro-man Andy Hall and guitarist Tyler Grant as part of the Emmitt Band. Bringing us all back home, the band cranked through tunes such as "Down In The Hollow," "Breaking Through," and "Loving in My Babies Eyes." It's musicians like Emmitt that remind us of how pivotal Nederland is to the Colorado music scene as a whole.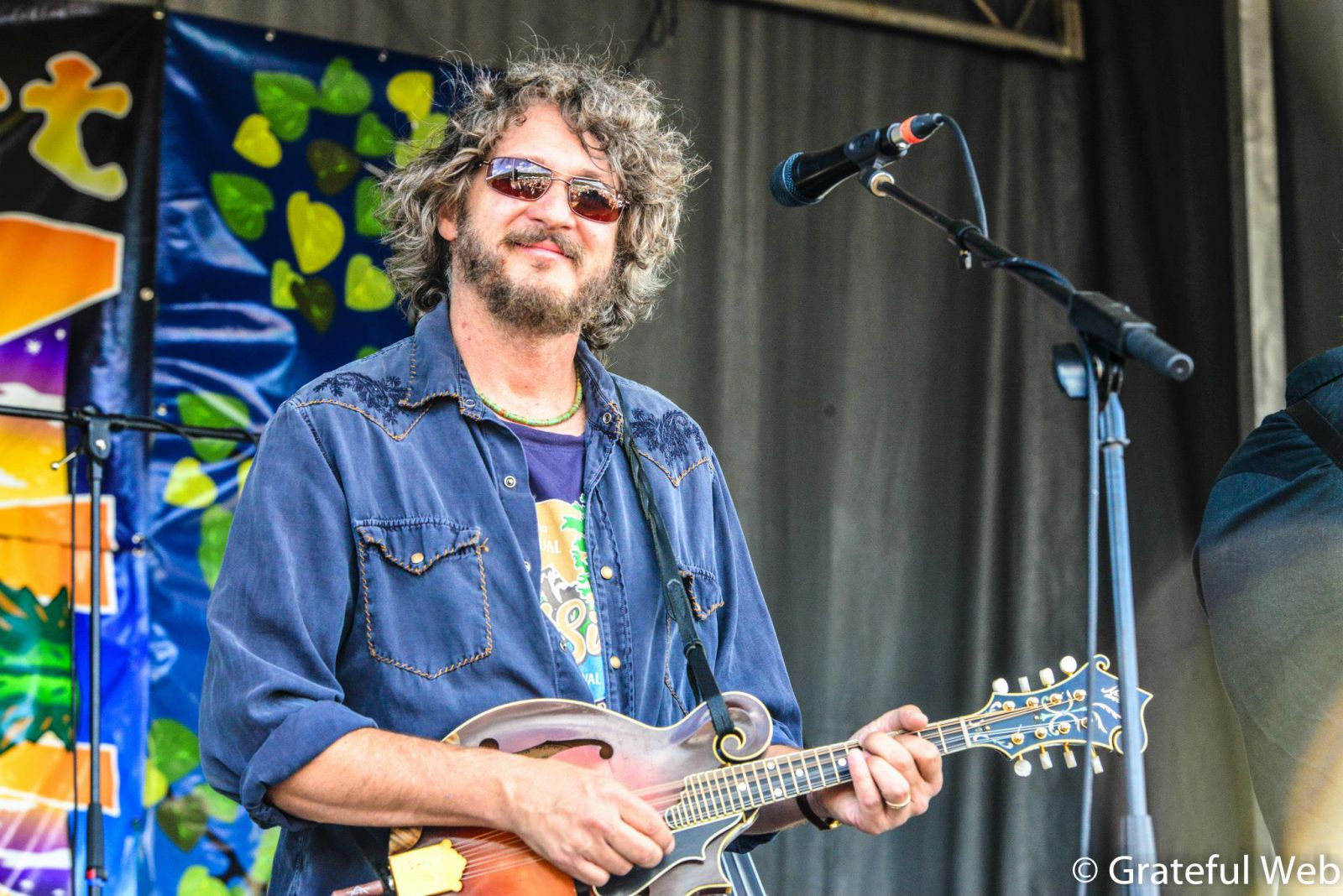 The Sunday headliners and festival closers was a special treat for classic rock and New Orleans funk fans. First, jam legends Paul Barrere and Fred Tackett, the guitarists of granddaddy jam-band Little Feat, played an acoustic duet. The crowd sang along to Feat favorites like "Rocket in My Pocket," "Willin'," and of course, "Dixie Chicken." Barrere and Tackett exchanged banter with their crowd, talking about the good old days and some exciting new changes to Colorado law as of 2014. As Barerre and Tackett introduced the outstanding swamp-funk allstars, the New Orleans Suspects, they promised Nedfest they would return. Lucky for us, The New Orleans Suspects really were an act worthy of closing the exceedingly high quality of the 16th Nedfest. Though the band began in 2009, the years of linked history between these legendary Louisiana musicians goes back decades. Mean Willie Green on the Neville Brothers on Drums. Reggie Scanlan of the Radiators on bass. Jack Eckert of Dirty Dozen Brass Band on Guitar. CR Gruver on piano and B-3 organ. Jeff Watkins of James Brown Band on Sax. These guys individually and collectively represent the New Orleans funk sound, which thrives through consistent playing and collaboration. The Suspects channel that Calypso, Zydeco, Funk and Blues fusion and bring it everywhere they go. They are seriously one of the finest live bands you will ever see.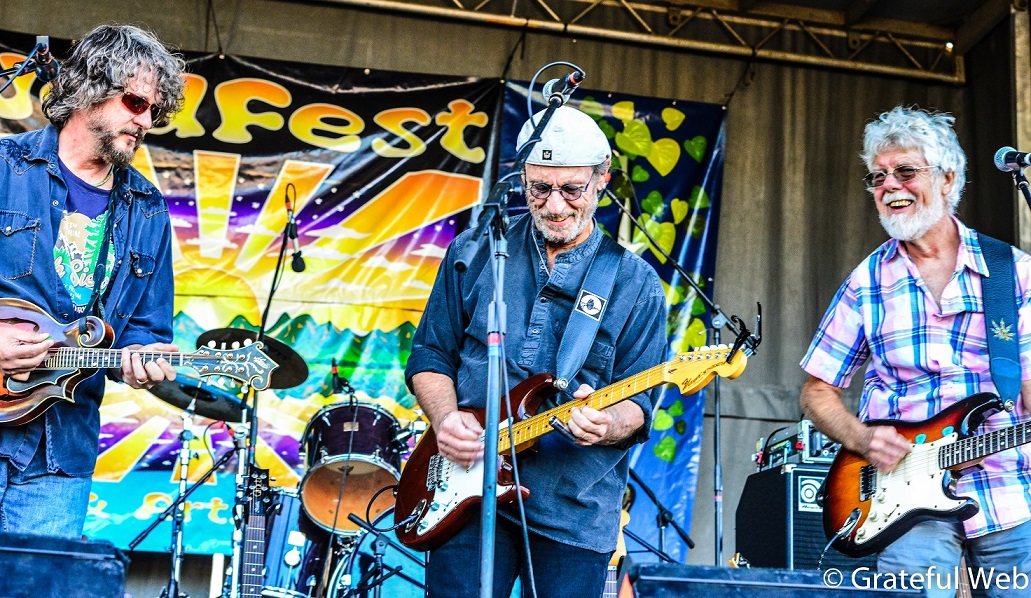 The effortless fluidity of the Suspects was augmented when Tackett and Bararre joined for a collective hour-long set of music to close the festival. Fans sang along to New Orleans classics like "Hey Pocky Way" and Feat favorites like "Fat Man In The Bathtub." What a way to end it all!
Something I did notice was that this year's festival might have been lighter in attendance than previous years I had attended. This was surprising considering the continuity of quality production, friendly staff and vendors, hassle-free Nederland Style hospitality, and of course, unparalleled musicianship. Many it goes back to the fact that there are so many options in Colorado as far as summer music festivals. All I can ask of our readers is to recognize the extreme amount of hard work it takes to put on a festival of this nature. A festival with that connected level of intimacy is such a sacred place of beauty and nature. If we want to see beloved festivals like Nedfest continue flourish, year after year, they need our community support now more than ever. Please support community grass roots festivals like Nedfest and the artists who choose to play in those setting.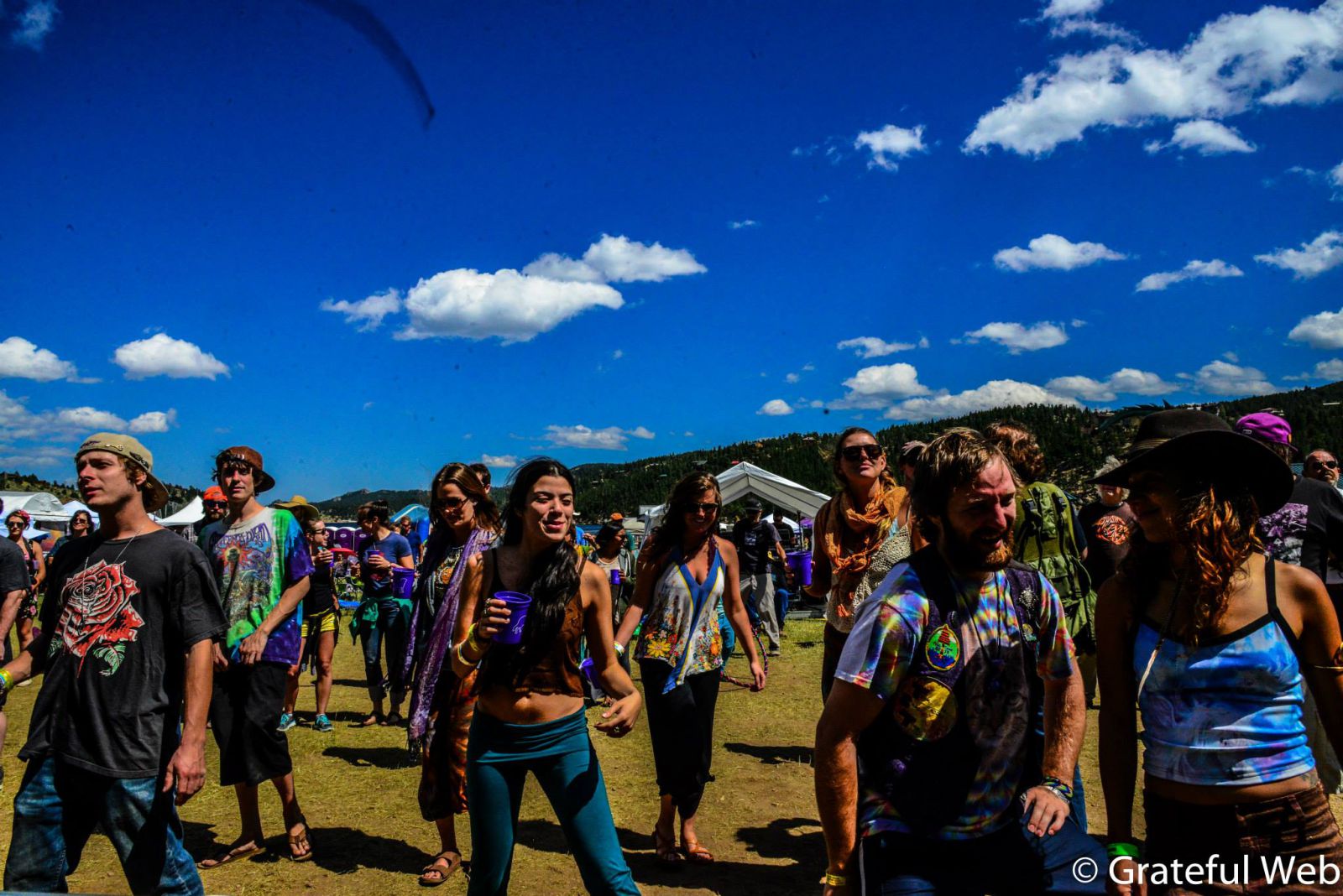 Check out more photos from Nedfest 2014.