Set in the picturesque town of Nederland, CO, NedFest 2015 featured local and national bluegrass, folk, and rock bands.  Sixteen bands took the stage over the three sunny days.  Musical highlights included a mixture of both national and local acts.  March Fourth!, Chris Robinson Brotherhood, and Cracker closed up sets Friday, Saturday and Sunday nights respectively.  Local Nederland favorites Gipsy Moon and the Caribou Mountain Collective graced the stage along with Colorado bands Gasoline Lollipops, Hard Working Americans and Vince Herman and Friends.  The colorful, small town charm and dramatic vistas made for a weekend full of wonder.  Local families, tourists, musicians, and vendors came together to dance, play, make music and art.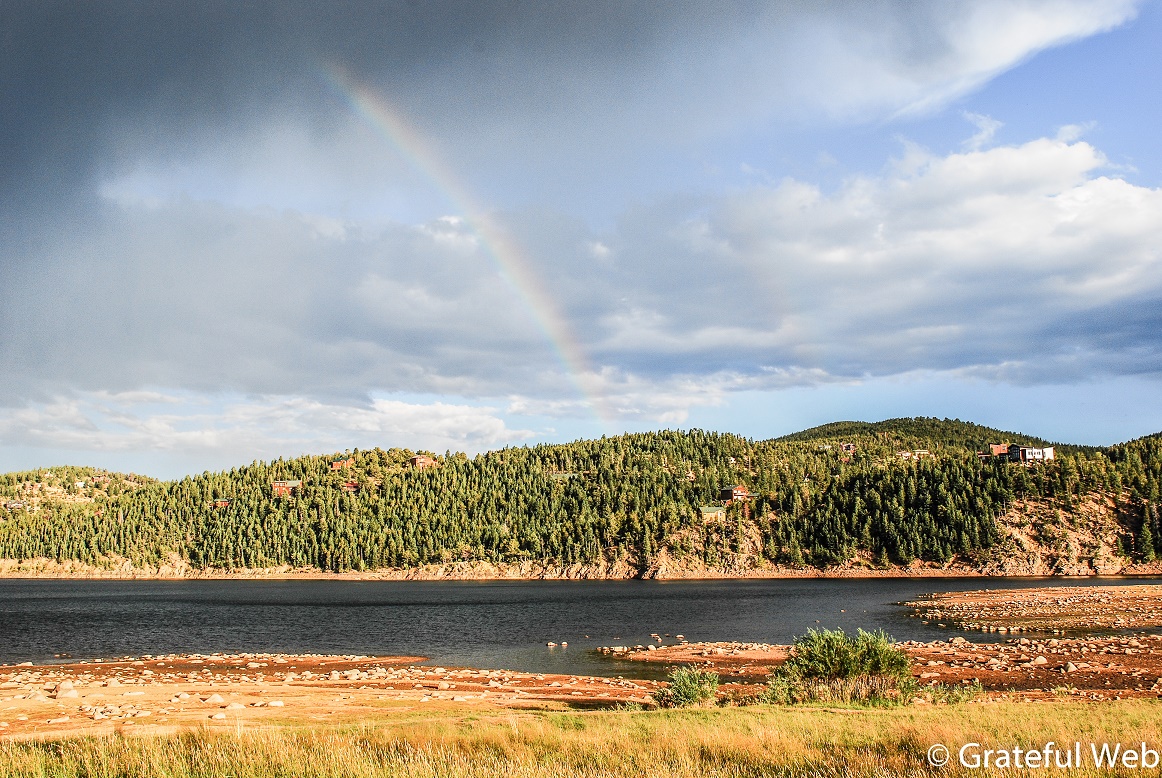 With the beautiful Barker Meadow Reservoir and lush, green mountains surrounding the town, Nederland is an ideal setting for a music festival.  Although the town is just 17 miles from Boulder, Colorado, Nederland is a unique place with a rural, eclectic vibe.  Many Denverites pass through on their way to the Indian Peaks Wilderness, but those who stop are in for a treat.  The authentic, friendly community and quirky town history are more than worth the time.  Box car cafes, a hand-crafted Carousel of Happiness, and a "frozen dead guy" are just a few of the attractions.  It was a pleasure to be a part of the local scene for the (almost) annual, 17th Nederland Music and Arts Festival.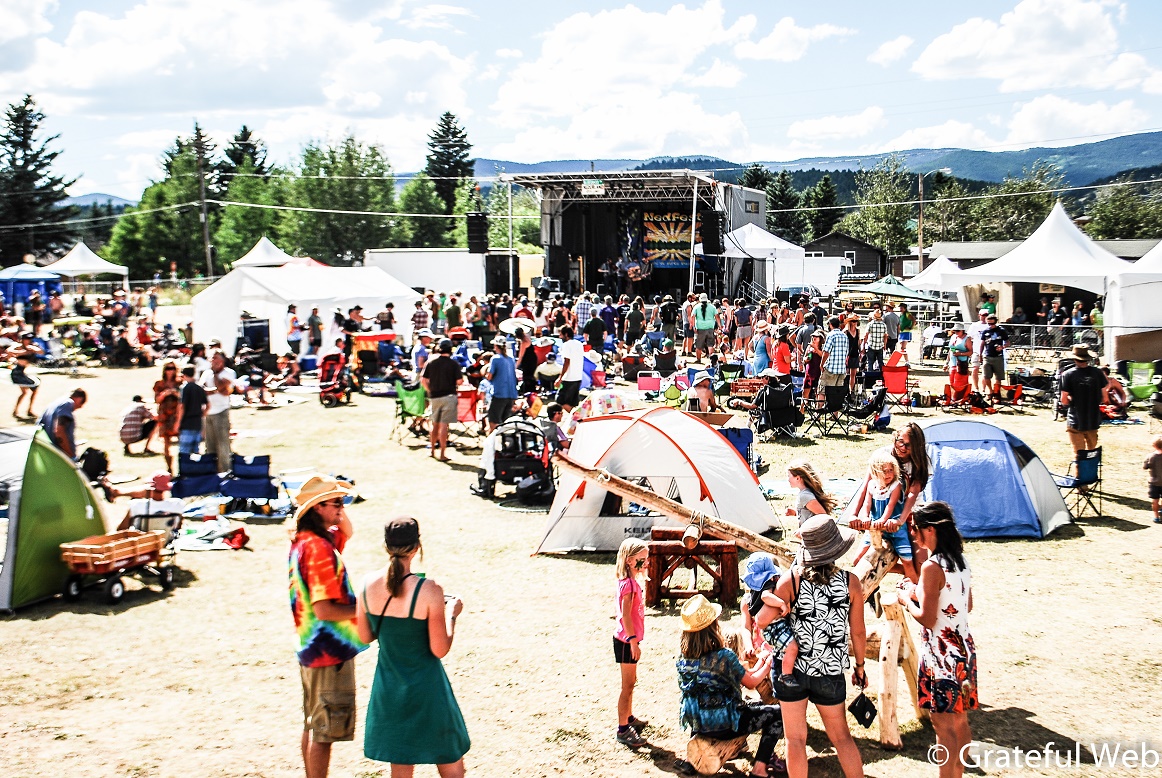 Lefthand Brewery, Boulder Beer, and Very Nice Brewing Company provided festival goers with refreshing brews.  The Redstone Meadery and the What We Love winery provided some lip smacking drinks of the fruity variety.  Artisans of all varieties sold their wares.  There was much to do for the smaller of us as well (the kids and kids at heart).  Children and adults alike could hula hoop, paint, or see saw with a buddy.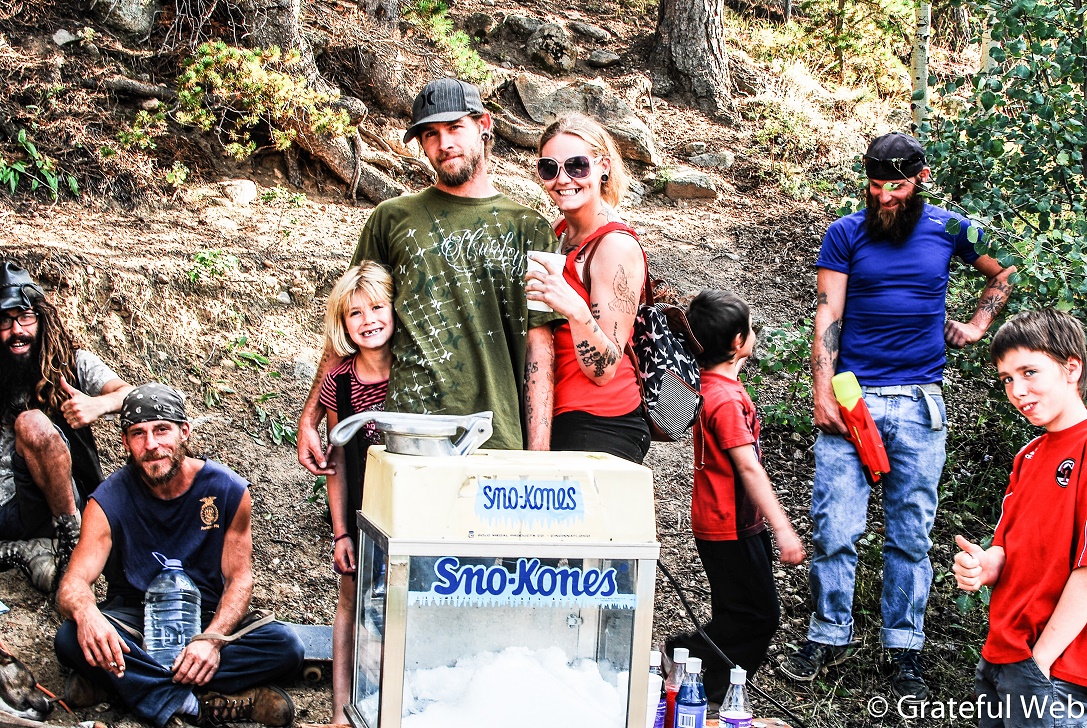 Friday night featured performances by Gipsy Moon and March Fourth!, with a "tweener act" by Intuit.  According to their website, "Gipsy Moon is a five-piece group of wandering artists on an endless journey toward good times and raw expression." The classification "Gipsygrass" seems to capture the essence of the band: eclectic, earthy, and folksy.  Check out their "Gondola Sessions" online for a taste.  March Fourth Marching Band, now known as March Fourth! is an exuberant collective of 20 artists originally from Portland, Oregon. A commanding presence, they graced the stage with costumes, acrobats, and good old foot stomping street beats.
After a night of camping, Funky Tonk Heroes started out the afternoon on Saturday with "funky country dance music." A grassy, soulful set by Acoustic Anonymous was followed by Colorado alt-country band Gasoline Lollipops. At 5:30, Hard Working Americans rocked the crowd with wailing guitar solos, soulful keys and vocals, and an overall larger than life presence.  Once Chris Robinson Brotherhood took the stage, the festival was packed and the crowd was having a good time.  A tight, energy packed funky-blues set got the crowd dancing and twirling.  Light up hula-hoops and jellyfish added to atmosphere.  As they played, a full moon rose from behind the mountains that formed a backdrop to the venue.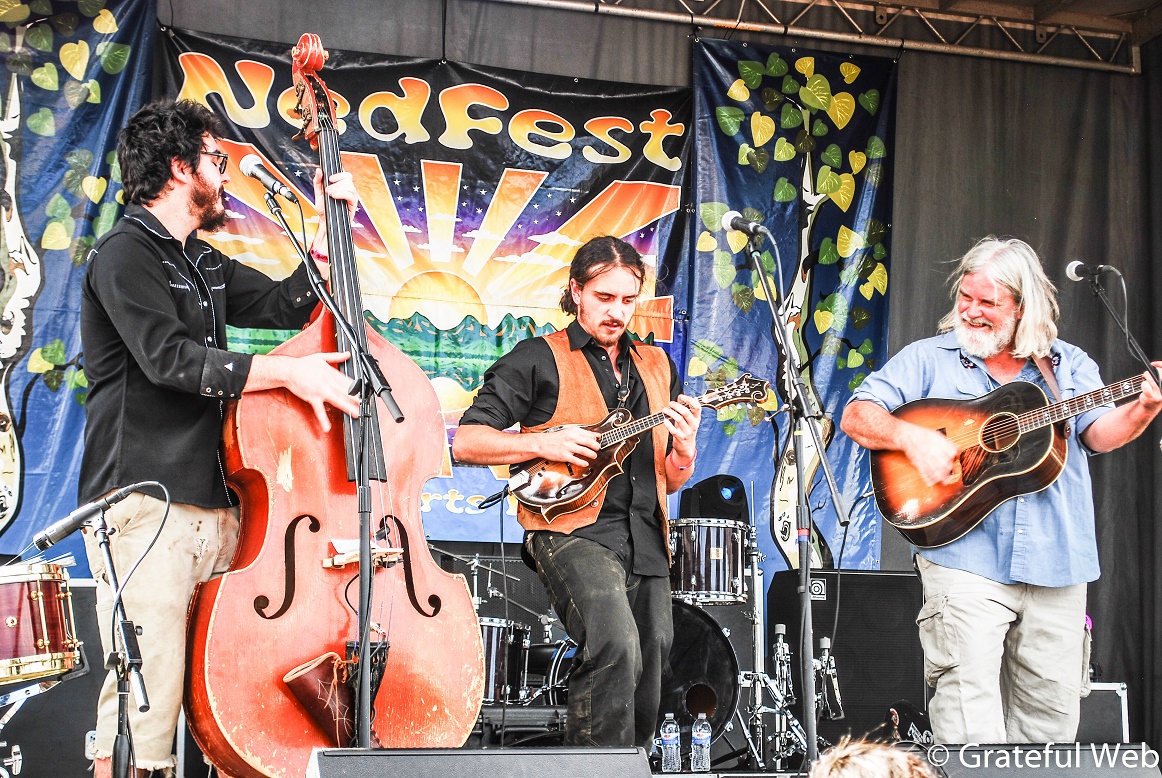 Sunday had a smaller, more intimate feel.  After the Colorado Music Societies Young Pickers, local heroes Caribou Mountain Collective and Vince Herman and Friends graced the stage.  Caribou Mountain Collective captured the small town mountain feel with their instrumental, bluegrass quartet.  Vince Herman took the stage (with Friends) at 4:00, and expressed pride for the legacy of NedFest and the music scene in Nederland.  "It's great to be making music with my kids," he exclaimed in a metaphorical instead of literal sense. The set included appropriately enough, "Get No Better", and a cover of Bang a Gong by T-Rex. Cracker joined the crowd at 6:00, playing old favorites as well as newer songs. Clouds began to build in dramatic fashion, along with a few mountain sprinkles.  As the sun set, a humble rainbow began to form across the reservoir - a thank you to the town of Nederland for hosting such a spectacular festival.  Forming an arc in the sky, the rainbow was a gateway for festival goers lining up for the drive back to civilization through Boulder canyon.  See you next year Nederland!