North Coast Music Festival (NCMF) is thrilled to reveal a brand-new stage and more artist's added to this year's lineup! The stage will feature a variety of Chicago favorites throughout the weekend with each day dedicated to a specific genre. 
On Friday, house, techno and disco will dominate with performances from the likes of Derrick Carter and Gene Farris. On Saturday, Chicago's Most Wanted, the supergroup comprised of Porn and Chicken, The Trap House and Light.Em.Up headline a day of earth shaking bass. And on Sunday, legendary hip hop DJs Rude One and Jesse De La Pena finish a day of hip hop and deep cuts for the heads. Check out the full lineup below.
Being the home-grown, Chicago-bred festival it is, every year since it's inception eight years ago, North Coast has teamed up with art collectives Ava Grey Designs (Creative Agency/Production House) and The Elder Tree to create a space that is part Living Art Gallery and part homage to the history of street art. This year CZR PRZ, Luke Sequeira and Nick Glazebrook of Ava Grey Designs + The Elder Tree have put together a lineup of painters that is a unique mix of styles. Check out the complete list of artists HERE.
Coming off the success of last year's pairing, the Living Gallery will be connected to the Silent Disco giving art enthusiasts the chance to listen to a special Living Gallery curated channel on their headphones while watching the painters create works of art in front of them, an experience unique to North Coast. Check out the full list of Silent Disco DJs HERE.
As if the natural beauty of Union Park and Living Graffiti Gallery weren't enough, we're bringing in some of Chicago's most innovative and original artists to display art and installations around the fest grounds. Get a sneak peek of a few art installations and artists who will be participating HERE.
New to North Coast this year is the addition of complimentary VIBE Flo yoga sessions instructed by yogi Cassandra Justine of Choose Joy Yoga! At the beginning of each day, starting at 3:30pm on Friday and 2pm on Saturday and Sunday, find your way to the Living Gallery Silent Disco area to join the class. Dexter Alan will be providing the sounds. Space is limited, first come first serve basis.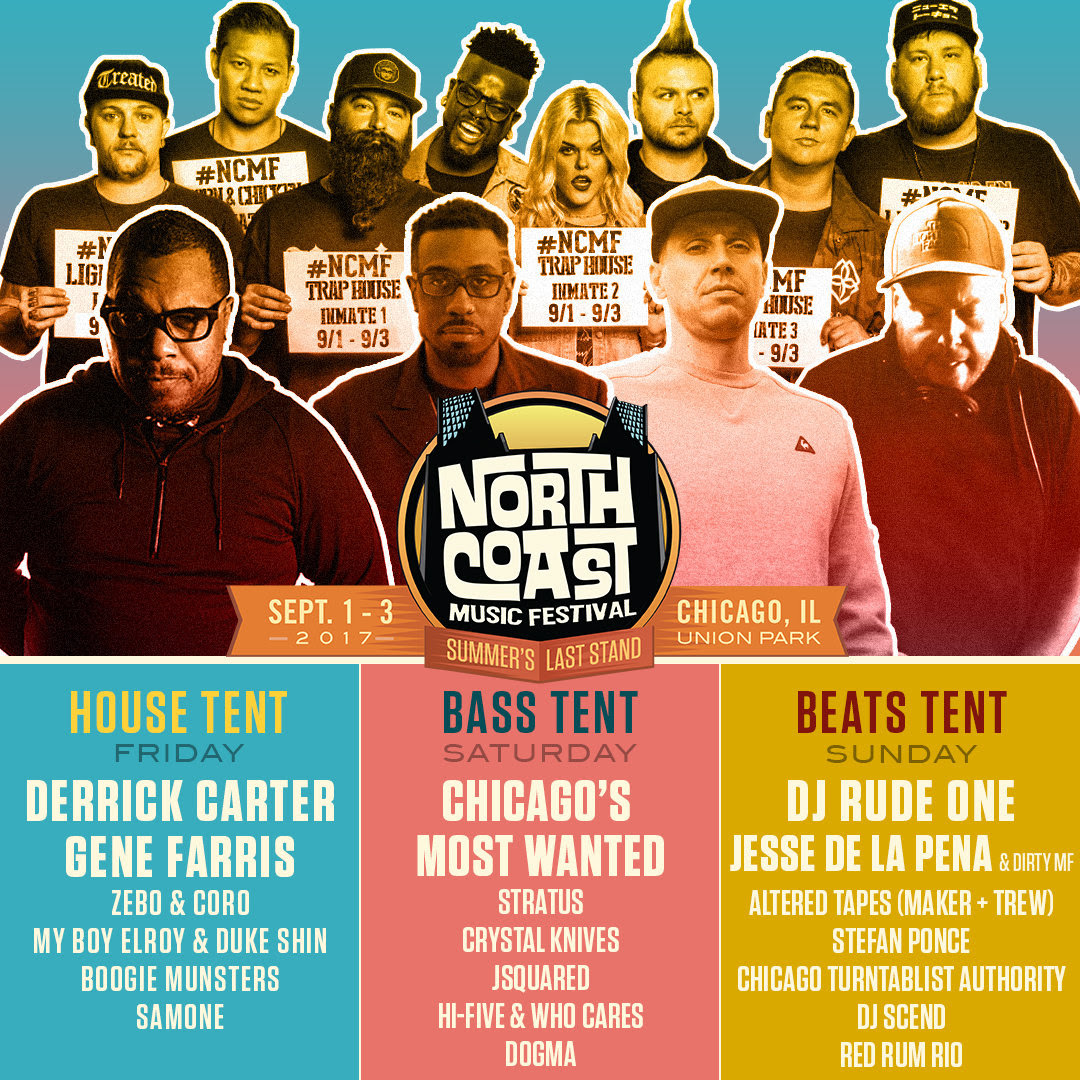 Single Day, 3-Day and VIP Tickets Are On Sale Now at northcoastfestival.com!