Sometimes I find it truly incredible how different each festival is. Sure, when you poke around in different genres you're going to have a different vibe, but even within the realm of strings and grass, you'll find the good and you'll find the bad. Northwest String Summit at Horning's Hideout in Oregon doesn't exactly make it into either category. I think it stands alone in the "this is the most amazing, beautiful, compelling, warming, etc. etc, festival I've ever been to" category—and nearly everyone you ask would immediately agree.
I arrived early enough on the weekend of the 2013 String Summit that I had the honor of being one of the first people to step foot in the grounds. This meant I got to watch the forest floor fill with characters from across the country who were all seeking the same thing: great music and fun with new friends. Thus, as a mosaic of yellow, green, and blue tents formed, the cultivation of a family began. Once set up, festival goers wondered the campsites saying hello to neighbors and expressed their excitement about the days to come—not long after, it felt as though we had all known each other for years. You can't say this about every festival, but there is a magic at Horning's that almost forces a bond between everyone there.
Of course the biggest topic of conversation was the music ahead, and those lucky enough to arrive Thursday, would get their fix a little early. Music started at six p.m. on the main stage with just three acts: Shook Twins, Scott Law and Chris Funk, and Greensky Bluegrass. A lot of buzz surrounded Greensky throughout the weekend, and I must say, it was all well deserved. Even over the past year, the band's sound has filled out and their soul has deepened. And when they took the main stage Thursday night, they proved it true to everyone in the bowl.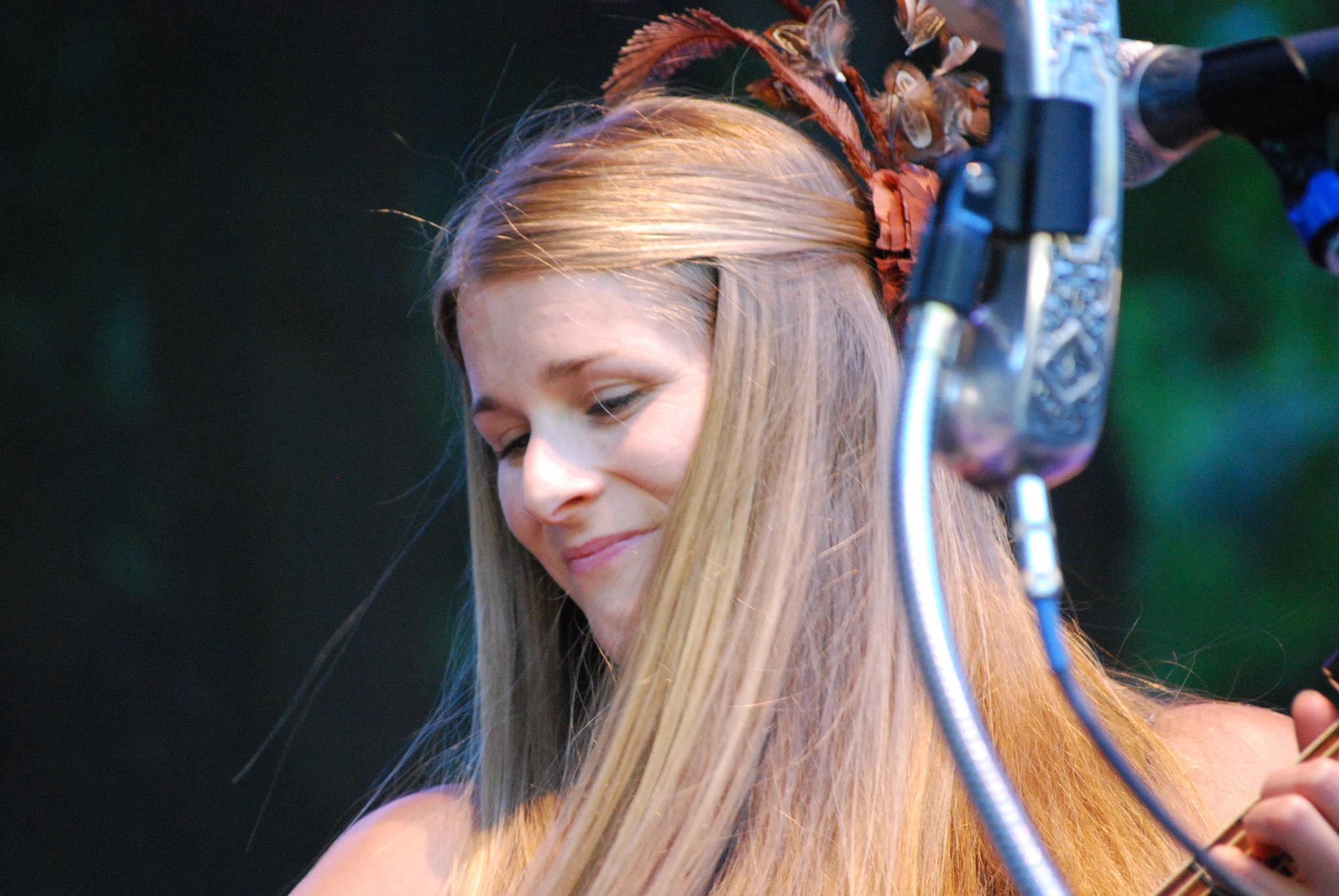 Taking the stage with the energy they always promise to bring, they sent their crowd into a flurry of dance with the song Kerosene. It was a good song to start out their evening. Upbeat enough to get groovy but with a darker, soulful tone to it—in a way priming the crowd for the style of music they'd hear for the next hour and a half. Over that time, we were blessed with hearing a collection of both originals and covers including: Old Barns, Can't Stop Now (New Grass Revival), Atlantic City (Bruce Springsteen), and Jaywalking. All were executed perfectly and with a presence that captured many new fans. We even got to hear a short "Happy Birthday" to banjo player, Mike Bont before they burst into Money For Nothing (Dire Straights), leaving everyone's heads and bodies still spinning before late night.
Strummit set up the festival so there were three stages. Of course there was the main stage, where people filled into a natural amphitheater surrounded by towering trees and backed by a trout pond, but there were two smaller stages. One was set up atop the famous Furthur bus that provided "tweener" sets from an array of musicians when main stage was between artists. The other was tucked neatly in a ravine behind the Cascadia Coffee House (Ninkasi Stage). This stage was home to all the artists who performed in the mornings (I guess I should clear up that morning means both two am and ten am.). Every night, after main stage closed down, Ninkasi Stage's PA would fire up and another round of spectacular music would start. Thursday night featured Head for the Hills and Poor Man's Whiskey with Cornmeal's fiddler, Allie Kral. Head for the Hills, having some country twang, was a good change up after Greensky. But Poor Man's Whiskey again switched up the vibe of the night. Performing Dark Side of the Moonshine with Kral, they eased the night into a more mellow, jamgrass space. Not a bad way to cap the evening.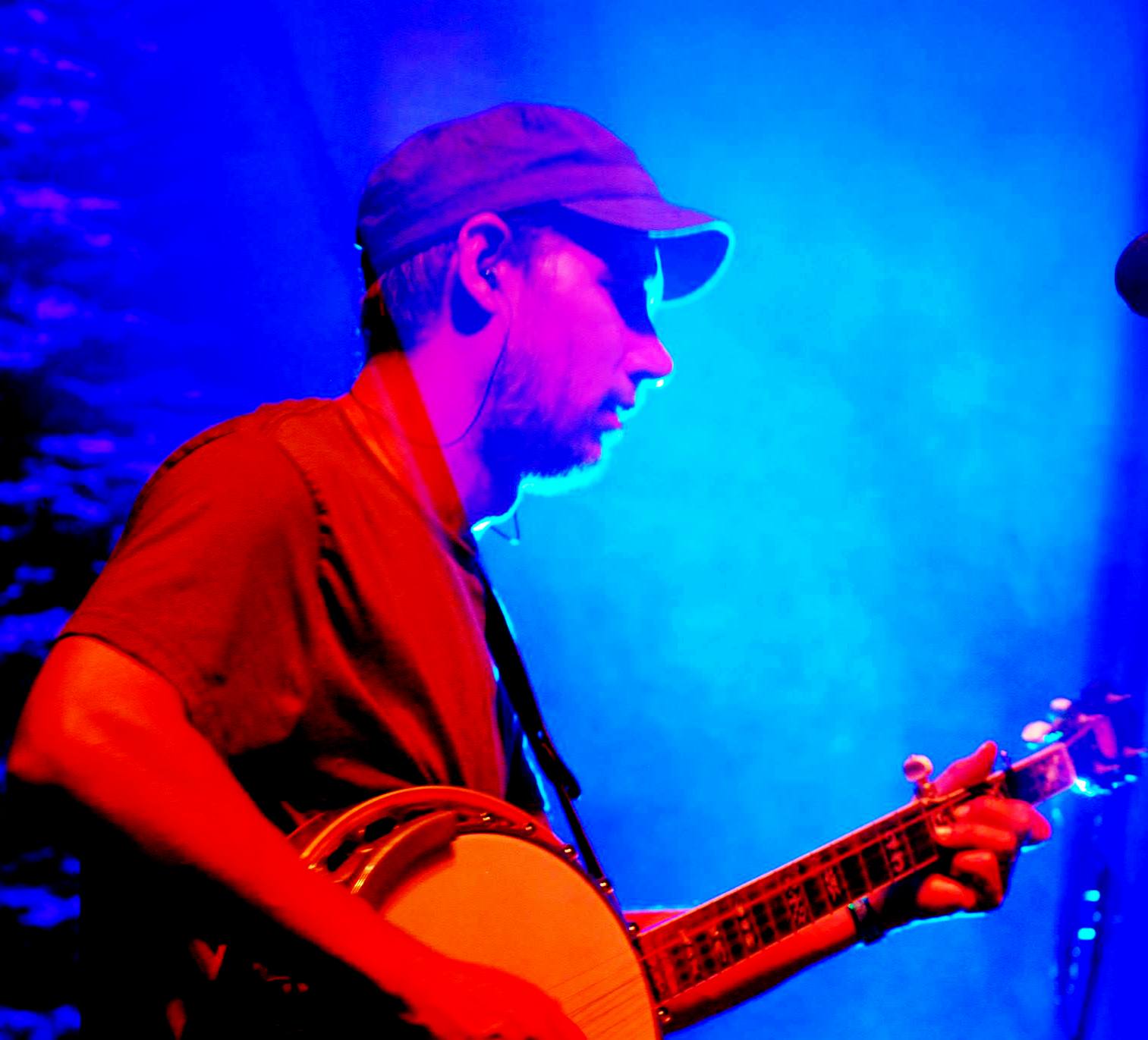 For those who were willing to wake up bright and early Friday morning, Ninkasi stage again was in action. Big E's Majik Mornin' Show kicked off at 8:30 followed by the Giraffe Dodgers with Allie Kral, Brother's Comatose, Polecat, and Larry and Jenny Keel. Kral is always a pleasure to see. Her grace on stage and her precision on the fiddle is enough to leave anyone in awe. And not only did listeners get to see her play with Giraffe Dodgers, but also with Brother's Comatose. This quintet alone brings a good time, but with the inclusion of Kral, the stage exploded. Watching Kral and Philip Brezina (Fiddle for Brother's Comatose) got everyone so jazzed, multiple people walked away from the stage talking about it long after.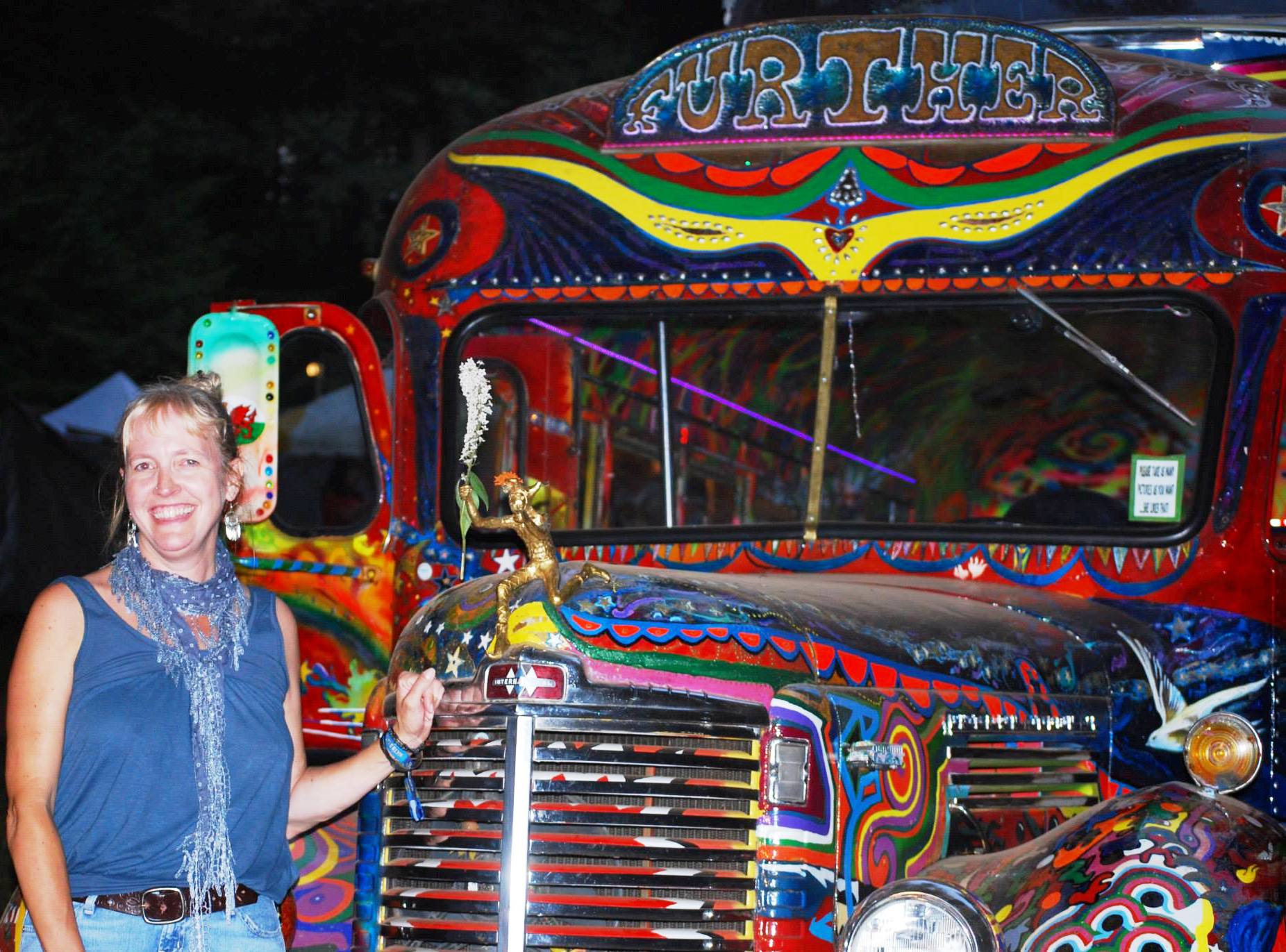 After Polecat and Larry and Jenny Keel (who would be appearing on main stage later in the afternoon), the band competition kicked off with four string bands from across the west. Hailing from Oregon, California, Montana and Idaho, the musicians fought for a chance to play another set later in the weekend and secure a spot in next year's NWSS. With only a short amount of time to showcase their abilities using the traditional, one-mic stage setup, the bands did considerably well. Especially when it came down to a rare tie between Lil' Smokies and Steep Ravine. After an intense two-minute string-off, Lil' Smokies roped the win, opening up doors for themselves far beyond just NWSS.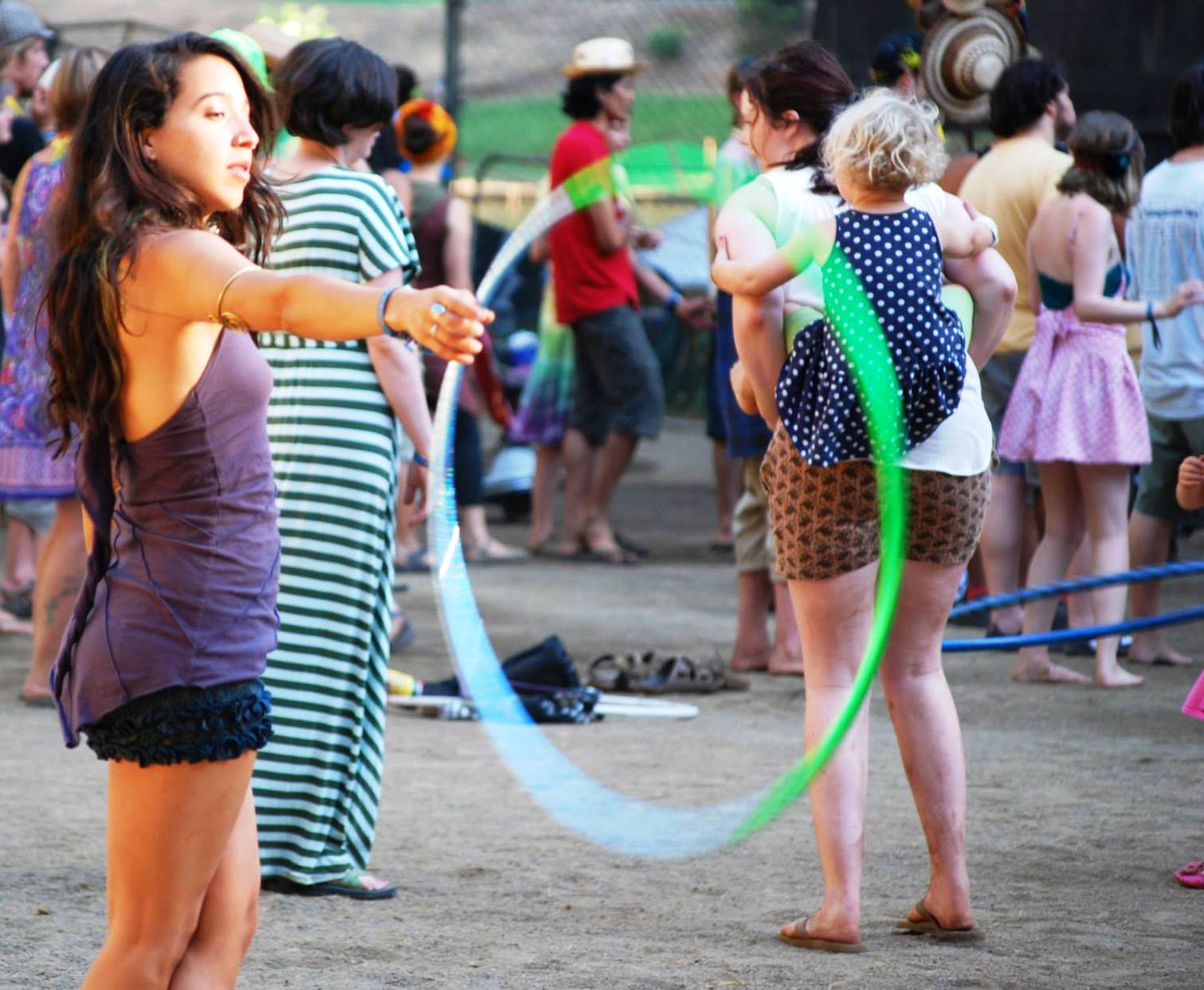 After the band competition, Deadly Gentlemen took the stage. I had no idea what to expect from these guys. I had heard their name a number of times and heard descriptions of their sound that I figured too strange to even be an anomaly. A bluegrass rap group from Boston? Well, it is true, only I didn't get to witness their rap side (I guess those days are in the past). But these guys impressed me from the start. They were precise with their talents, had a great flow, and were really easy to listen to—definitely a good vibe for the middle of the day. Following those east coasters was Black Prairie then Keller and the Keels. I always love seeing Keller Williams, and when he's with the Keels it makes the vibe even stronger. There was just an easiness in the air when they played—Keller's soft, relaxed singing voice, Jenny's grace and smile, and of course, Larry's flawless flatpicking and confidence on stage—it all created an environment that made people feel at home and supremely happy to be in front of the trio. And when Darol Anger and Danny Barnes jumped on stage with them, that feeling became even more robust.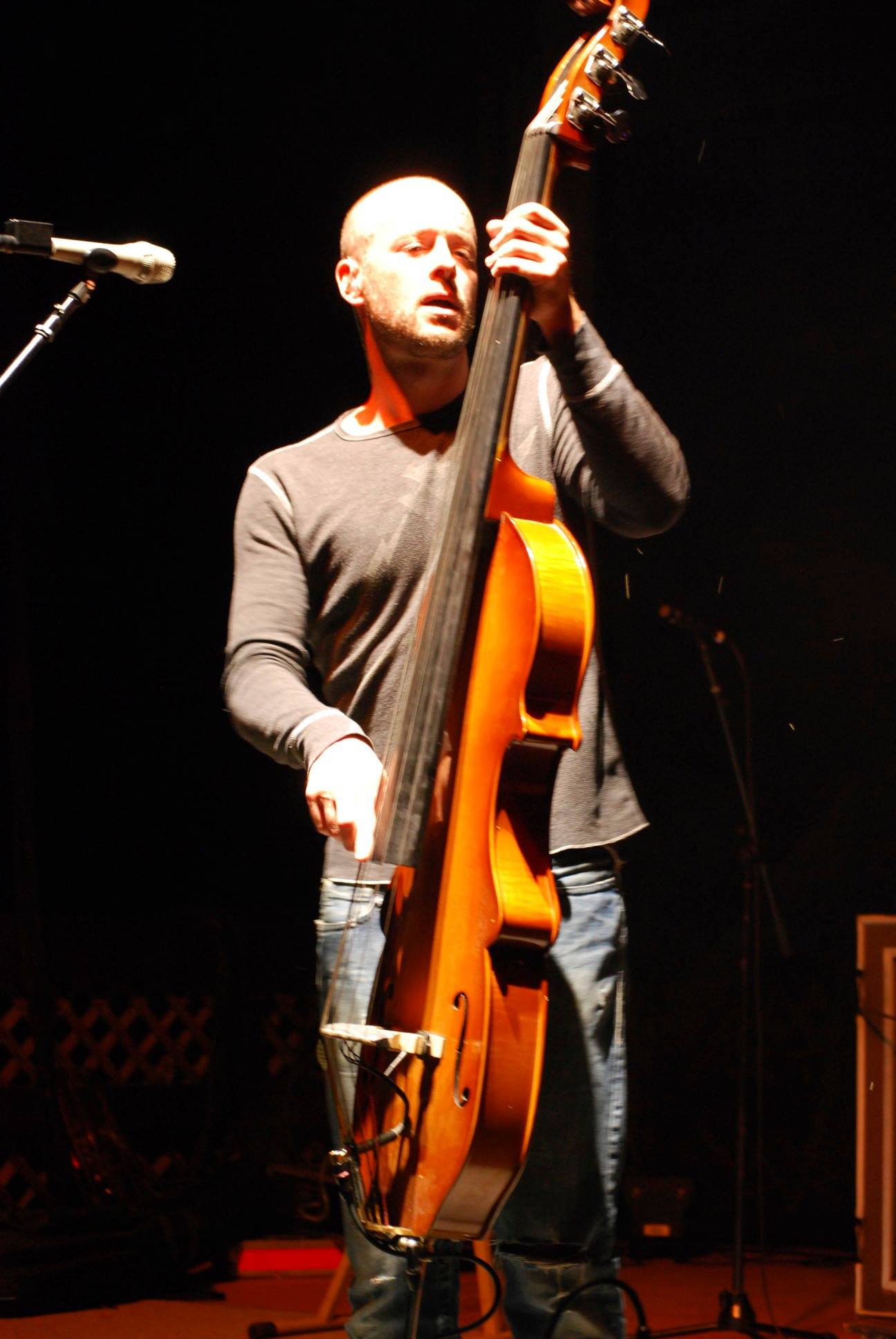 As Keller and the Keels played, the weekend crowd slowly arrived—and by the end, everyone was staking their spots for Yonder Mountain String Band. The ones who had been in the bowl dancing all day seemed at odds with whether or not to runback to camp. Those who did decide to make the trek ensured they kept their time short and made it back to see Jeff Austin, Dave Johnston, Adam Aijala, and Ben Kaufmann make their first appearance. Fortunately, in my travels back and forth, I arrived at the stage with a little time to spare and watched the band kick off their set with Raleigh and Spencer. It got the crowd moving right away. Energy exploded as people finally got their release. When they began Forty Miles From Denver I was reminded of how distinct Jeff Austin's voice is. It's definitely one of those sounds that immediately reminds you what band you're listening to. In short—it makes you excited. During the beginning of their set, Aijala was having issues with his guitar, but the rest of the band held it together as best they could until Adam came back to serenade the crowd with Honestly. But the pinnacle of the first set I thought was when Darol Anger and Danny Barnes stepped on stage. The crowd jumped and twirled as the six musicians all jumped into their first collaborative song, Ruby and flowed through nearly another half hour. The end of the set left everyone, in including the band, with high spirits, wide smiles, and ready for more.
Yonder kicked off a high-energy second set with Red Bird, which sent everyone back into spin and bounce mode.  In an interview a few weeks back, when asked about classifying Yonder's music, Aijala said the band didn't want to be confined to one genre. Instead they like to experiment with different genres and pay attention to how the crowd reacts—this dictates what direction they go in with their music This really showed as they wove their way through different songs throughout the night—never straying too far from what people expect, but proving their ability to play in many different realms. After a little over an hour of music with great tunes like Steep Grade Sharp Curves, Pretty Daughter, and a Holding To End The Night, they sent us all off to do what we pleased. Some went to catch the Shook Twins at the Cascadia Stage and others decided to call it an early night. Regardless of their decision, everyone was satisfied and looking forward to the rest of the weekend.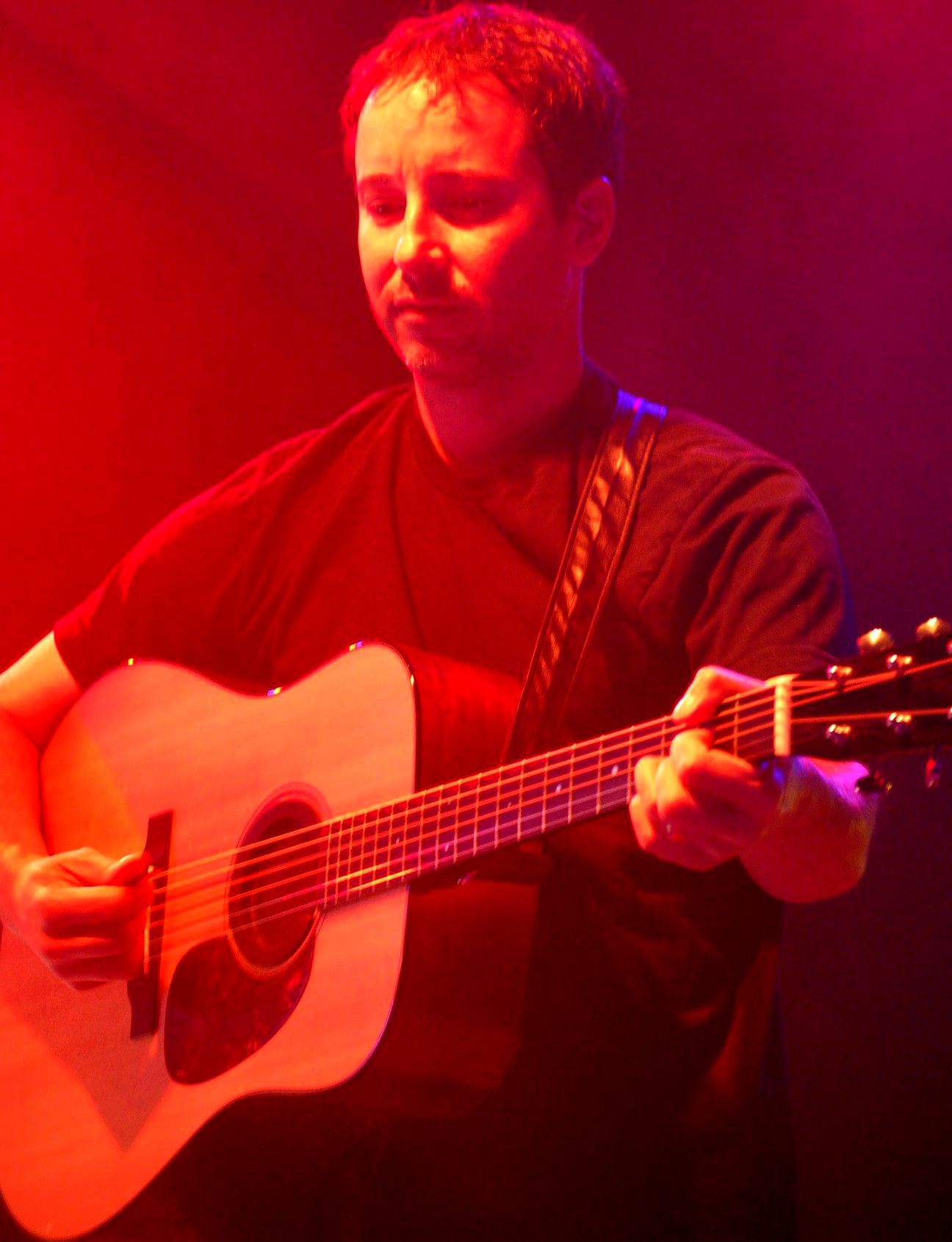 Saturday morning began again at the Ninkasi Stage with acts including, Brown Chicken Brown Cow (Ninkasi Special Guest) and Danny Barnes. It was really cool seeing Barnes do a solo set. Although many people admit to becoming bored when artists loop their music, I find it to be something that speaks to the talent of the musician. The ability fill up a stage with only oneself is definitely a feat—plus, when seeing Barnes almost exclusively on main stage for the entire weekend, it's really a treat to get so personal.
Main Stage powered up the P.A. at noon and people were showered with the talents of Betty and The Boy and another set from Head for the Hills. Then we had Iron Horse with "Pickin' on Modest Mouse" These guys surprised me completely. Their grassed-out versions of Modest Mouse and some other classic favorites were so well practiced they could have been band originals. The stage presence of the men was also something to be noticed. They reminded me of a barbershop quartet—nicely dressed and cleaned up with confidence and modesty—yet, incredibly on point with their instruments.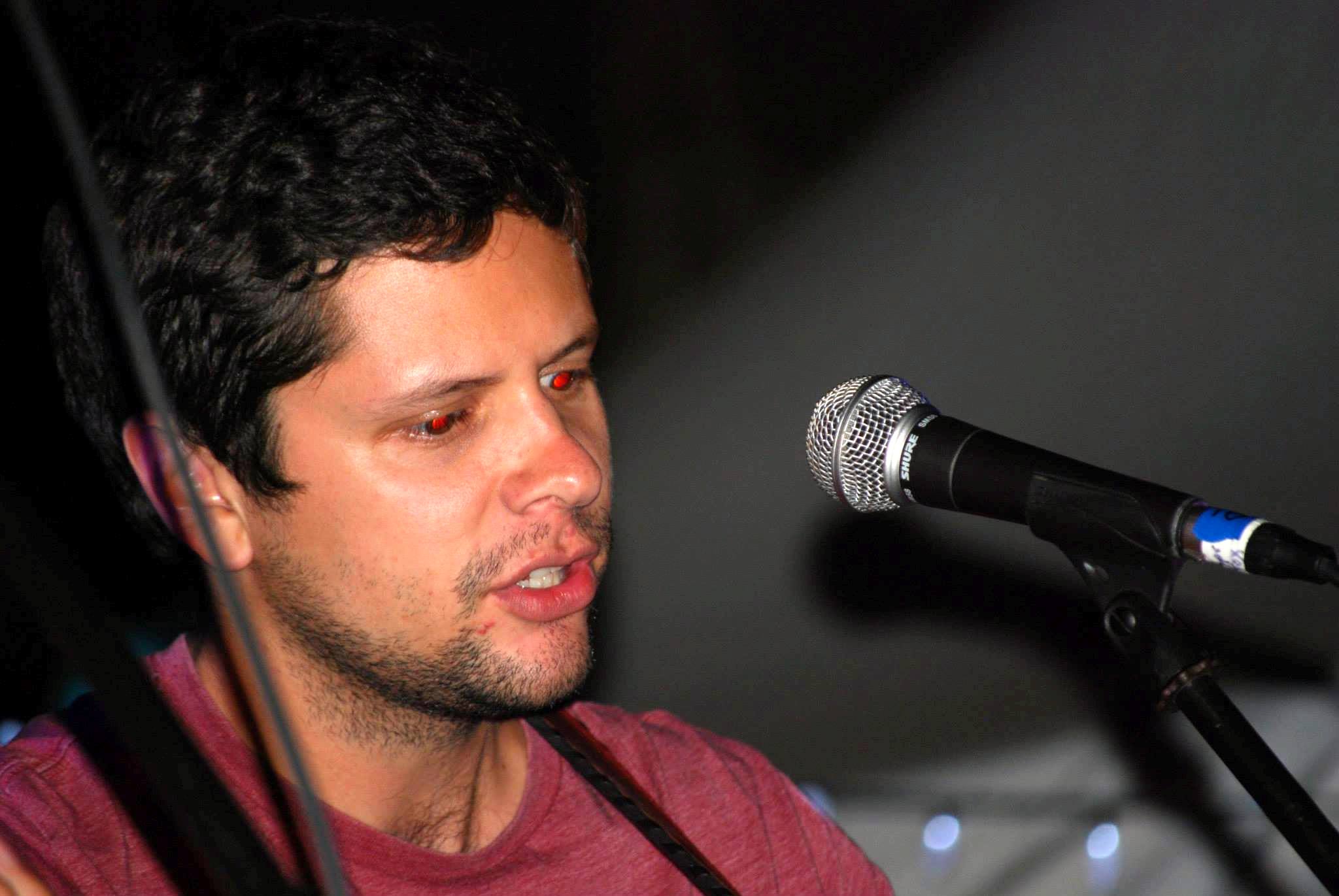 Anyone who was hoping for a musical break Saturday afternoon was out of luck. David Grisman graced the stage after Iron Horse with four other all-star musicians and played a set that made your heart melt. There's something about traditional bluegrass that eases the soul and pulls you in, and these gentlemen were no exception.  Aside from some feedback issues in the beginning of their set, their set was smooth and they played flawlessly. They finished up with one of my favorites, Shady Grove, and invited Darol Anger on stage with them. They flowed through the song with more than enough soul to fill the bowl, leaving us all with a lasting impression.
Remember—there are no breaks on Saturday.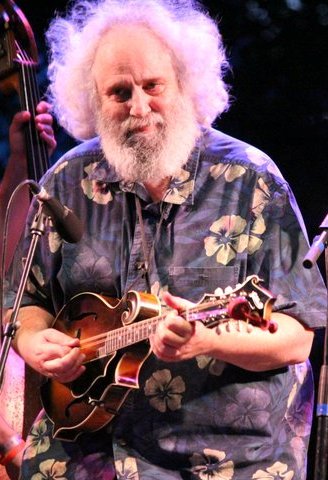 After David Grisman Bluegrass Experience, everyone prepared for a seriously awaited group of musicians. Stashing shoes by the fence to give themselves better dancing mobility, people gathered in the bowl and waited. When the faces of Leftover Salmon finally appeared on stage, their was an eruption of cheers and an explosion of happiness that only got more intense as the boys started their set with Liza, a tropical, twangy tune that got everyone moving. Salmon always knows how to get their crowd moving and having fun. Their energy, their smiles, and especially their extraordinary musicianship exudes from the stage making everyone within their sphere swing and jig long after they're done playing.
For a solid two hours, Vince Herman, Drew Emmitt, and Andy Thorn led the groove while Greg Garrison and Jose Martinez held down the beats. A few highlights were Down in the Hollow, Sing up to the Moon, Ask the Fish (where they got super spacey and psychedelic) and an encore of I Know You Mother—a hilarious version of the loved I Know You Rider that included Jeff Austin, Dave Johnston, Darol Anger (does he ever get tired?) and Scott Law.
With all the incredible music throughout the day it seemed like Yonder's set came up without notice. But nevertheless, everyone was jazzed for night two and the bowl overflowed with people. They and Darol Anger kicked off their set with Illinois Rain which got everyone back into the Yonder Groove. Throughout the first set it seemed as though they were building towards something and second set proved this to be true. Danny Barnes jumped on stage and they began playing Death Trap. As they progressed into Keep On Going and through Little Rabbit, the energy was rising fast. Everything culminated when they began Whipping Post—everyone was on top of the world. I felt like this was a good night for Yonder. Their musicianship was tight and they seemed to be vibing with each other even more than usual. After their encore of Goodbye Blue Sky, Pimps of Joytime closed the main stage with a set of electronic, bassy beats, then sent us all off to Ninkasi for Fruition.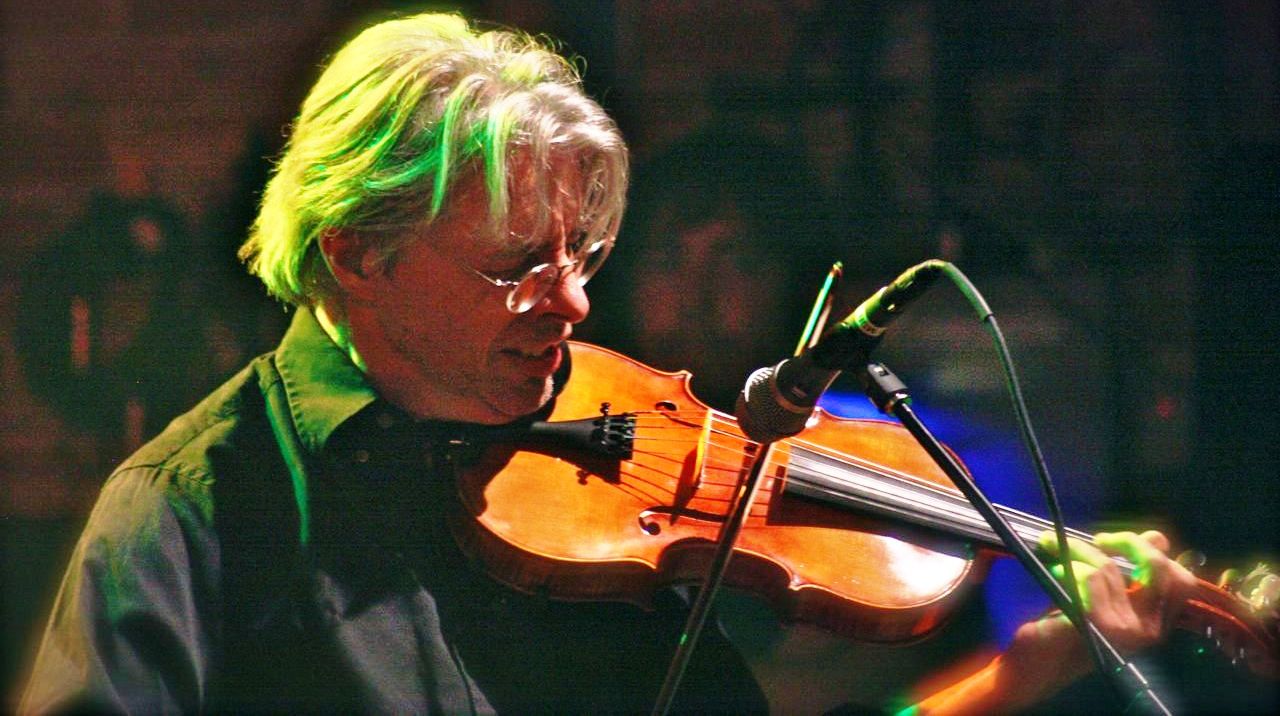 With Saturday night being when people typically push the limits of sunrise, Fruition was a good choice for the late night. The five-piece band from Portland played with the energy needed to keep people going late into the night. But there was a lot happening around the grounds that didn't involve late night stages. Saturday night was filled with picks throughout the campsites, kiddy pool sled rides down the dirt hills and bonding with new friends. I had the honor of introducing a 10-year veteran of Strummit to something he never knew existed. Bubbles, a Sunday sunrise tradition isn't an event for the weary, but definitely one for the adventurous and gregarious. As the sky slowly turned from cobalt to turquoise, we sat by the pond, watched glistening, oversized bubbles float through the air and bounce along the water, and talked to strangers, cultivating a Strummit family.
Sunday is almost always a challenge to wake up, but for those who were able to unzip their tents or clamber from their hammocks, music awaited them. MilkDrive, Lil' Smokies (the band competition winner), and Horse Feathers all brought us through the morning, getting people's dancing legs back under them.
But when D3K2 (Danny Barnes, Drew Emmitt, Darol Anger, Larry Keel and Jenny Keel) stepped on stage, any lag from the night before completely melted away. Playing classics like Cold Rain and Snow and Lonesome Fiddle Jam, the five flawlessly demonstrated how people who rarely play music together can flow with ease and at such a high caliber.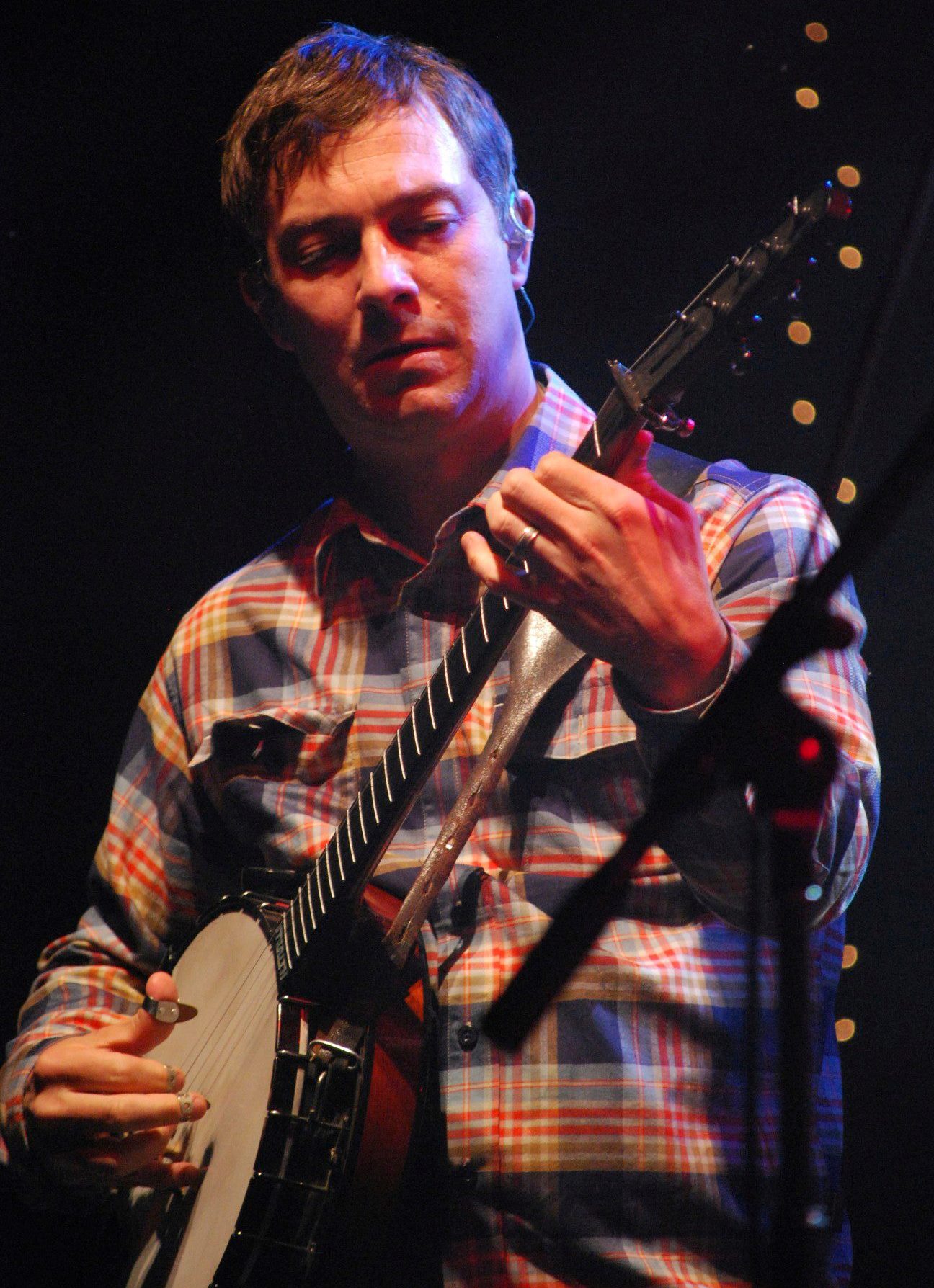 After D3K2, Yonder's last set of the weekend came. Although it marked the closing of a weekend, a late afternoon set is always something to look forward to. With Darol Anger again, Yonder began the end with Ramblin' in the Rambler. They held strong through the first set, especially in Snow on the Pines. Their jam was really focused and had a lot of energy. But second set was where things really took off. The crowd was full of excitement and everyone was moving right on beat. Just after Half Moon Rising, they invited a number of people on stage, including Drew Emmitt, Andy Thorn and Larry Keel (costumed in pink tutus to show love for Lily, a cancer patient they did a benefit for a few years back). After one song together, the group went into Traffic Jam. Being a song with a lot of momentum, it had everyone beaming and stomping their feet, but as the jam was building and just after the lyrics "it makes a lot of noise," the power went out. Not just the PA. Not just the lights. Everything. It was so absurd that it almost seemed planed. Unfortunately it wasn't and morale crashed. The crowd, the crew, the musicians—everyone was disappointed. Quickly the crew realized the stage's generator went out, but because they couldn't obtain another in a short time, they had to improvise to complete the show. So after a forty-minute break, Yonder came back out by themselves, picked up Traffic Jam from the point the power went out, and did an "acoustic encore" with only four speaker wedges. Definitely a rough finish. Although some Yonder fans walked away somewhat distressed, I think everyone understood how hard it was to even come back on stage without a full PA.
A lot of people left Horning's that night having Yonder as their capstone in order to work Monday, but for the ambitious, there was still more music to be had. Ninkasi Stage booted up again for one last hurrah. MilkDrive, Deadly Gentlemen, Scott Law with Dead Gents and finally, The Congress closed out the weekend leaving people well danced and perfectly fulfilled.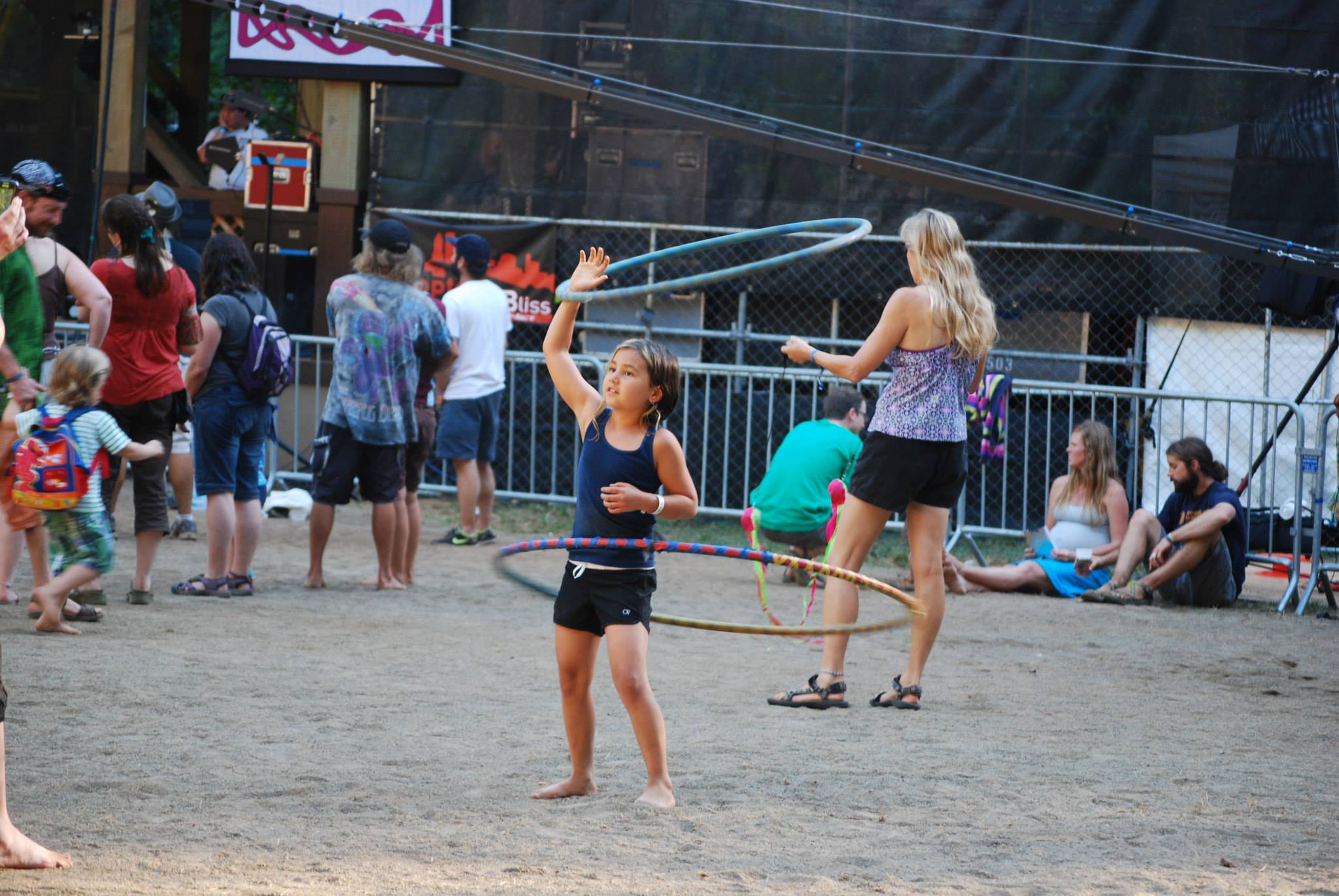 Waking up to empty camping spots and cars slowly filling with tents and people never evokes smiles after a weekend so full of magic. But everyone did leave feeling as though their time was well spent. Many friends were made, many artists discovered, and many more memories were created. And although the 2013 NWSS was ending, the most uttered sentence I heard that morning was: "I'll see you next year"—and I have no doubt that it was true.
Check out more photos from Northwest String Summit 2013.