The NYC Independent Film Festival (NYC Indie FF) returned for its 8th year last week, revisiting Manhattan once again to showcase independent artists' work in the film industry. Featured work included full-length films, shorts, animated pictures, and web series.
The NYC Indie FF is a non-profit which showcases independent cinema from around the world. The event, which ran from May 7th through May 13th, is intended to give emerging filmmakers the chance to showcase their creativity to a wider audience, despite lower operating budgets.  
Headquartered at the Producers Club in the Theater District of New York, this year's Festival featured over 250 films from over 30 countries. In addition to hosting screenings of the 2018 submissions, the week also included networking events and educational panels. These additional events provide a way for artists and cinema-lovers alike to come together to share perspectives on the industry. This year's events emphasized education for young, independent filmmakers, who could attend panels and presentations such as Film Distribution, Music Licensing, Film Finance, and Women in Film.
The festival also held its second annual Virtual Reality showcase, which featured videos such as "Blue Rise Before Demise" and "Reading Room." The sessions, which are open to the public for free, were produced in conjunction with REVRIE Immersive Works, and show the growing interest in virtual reality works that are now a growing part of the film industry.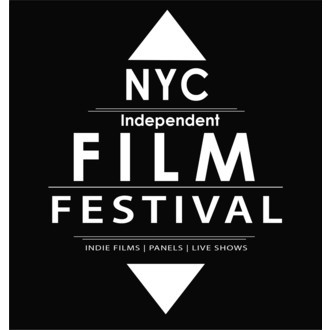 The NYC Indie FF features a broad range of genres in the work it showcases. "#TAKEMEANYWHERE", a forty-three-minute production directed by Shia Labeouf, Luke Turner, and Nastja Rönkkö, follows the group as they embark on a month-long project to "hitchhike through the internet", posting their coordinates online in the hopes of being offered a ride. Reality-like films such as this can be juxtaposed against works such as "A Table For All," (directed by Thea Piltzeker and Liz Scherffius) which depicts refugees to the United States as they find their place in a new country, and a new city.
Many full-length film showings were preceded or followed by short works of just a few minutes in length. Pieces such as "Amended Shards," directed by Orlando Torres, pack hard-hitting messages into a short amount of time, demonstrating the ability of the medium to convey meaningful messages.  
The festival is already taking submissions for 2019, an event which is sure to have the same wide array of talent and creative art that the 2018 festival offered.