Imagine having to follow Neil Young and your sons after they've just slayed your own festival crowd with this string of set closers:
Powderfinger
Welfare Mothers
Cowgirl in the Sand
Everybody Knows This Is Nowhere
Cortez the Killer
F*!#in' Up
And you, with only an old, small-bodied, nylon-strung Martin with a hole in it.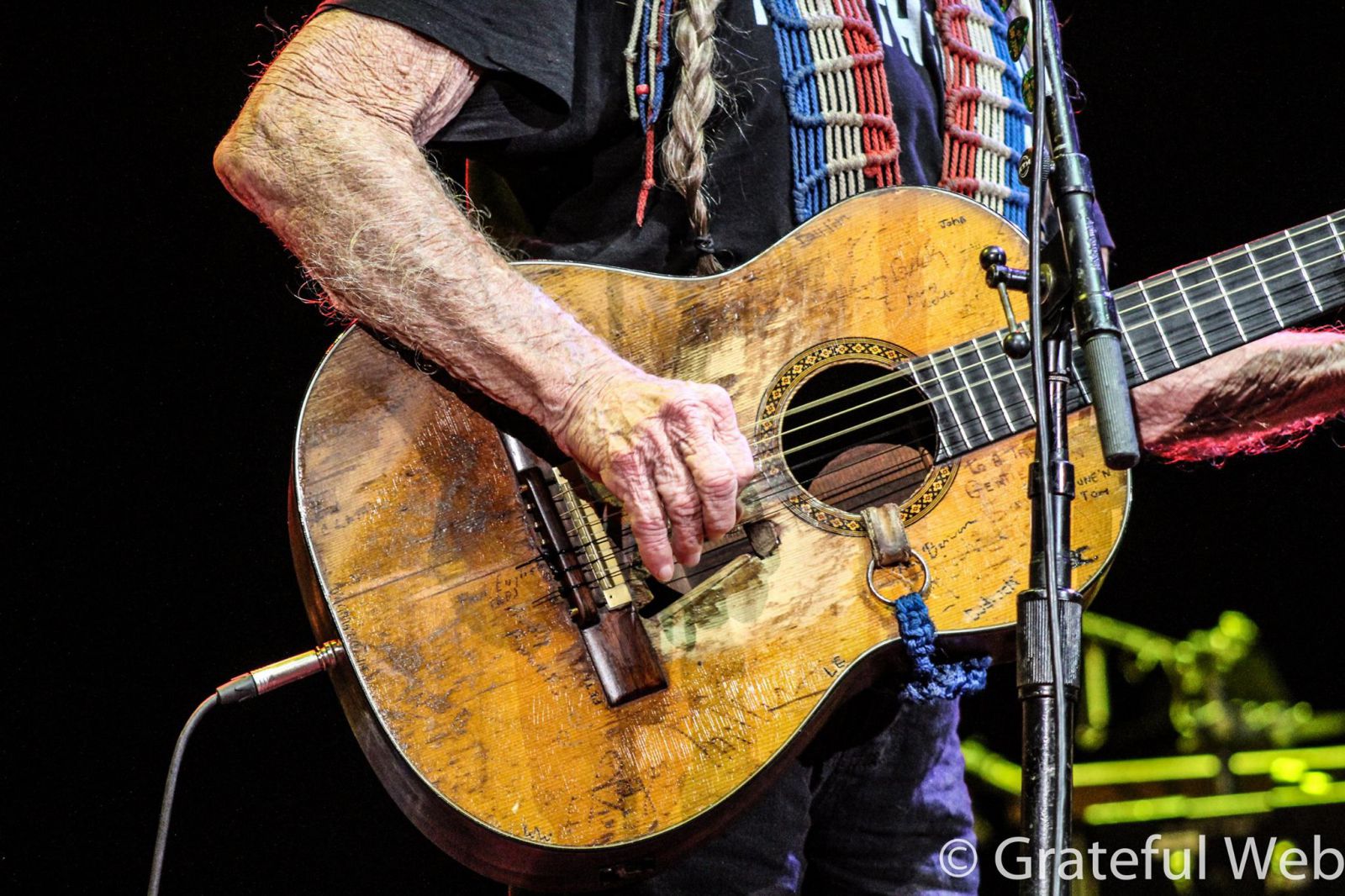 Of course when you're 83 and still on the road, you're two days removed from releasing your 60th-something album, that guitar is one of the art forms' religious icons, and you're the main reason the term "outlaw" is even attached to music, the pressure's not quite as hot.
In fact, Willie Nelson could've taken long stretches off from his inaugural Outlaw Music Festival closing set by listening to his legions of fans joyously serenade him with his own words as he tore through a collection of classics.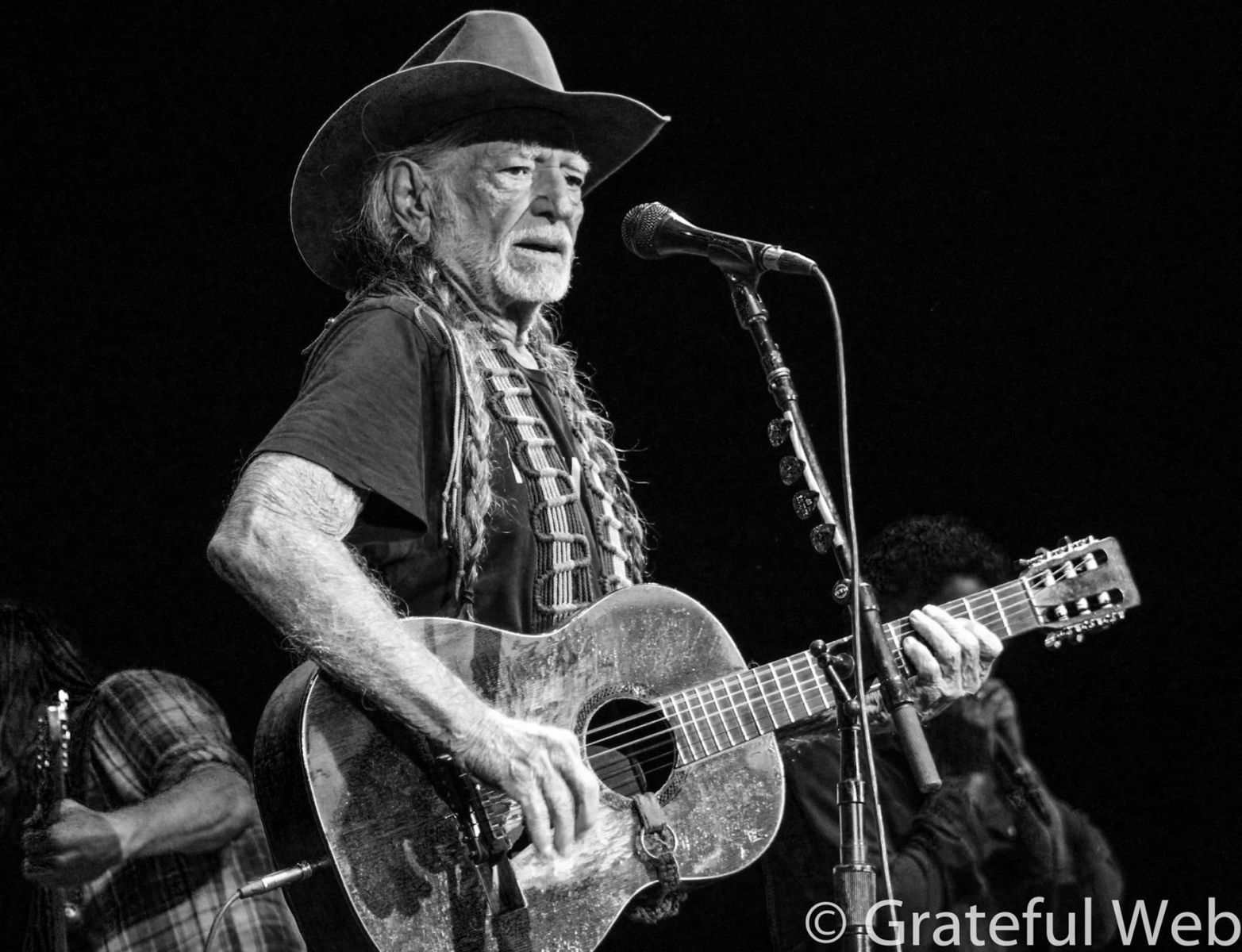 It would have been wonderful to hear Willie play a few more tunes off his just-released tribute to Ray Price, but you can forgive him lining up the crowd-pleasers after Neil and Promise of the Real whipped the large down-home Scranton, PA crowd into a frenzy.
By the surging crowds that filled The Pavilion at Montage Mountain and jammed out on its expansive lawn throughout the 10-hour day, you could tell The Outlaw Music Festival would not be a one-and-done event.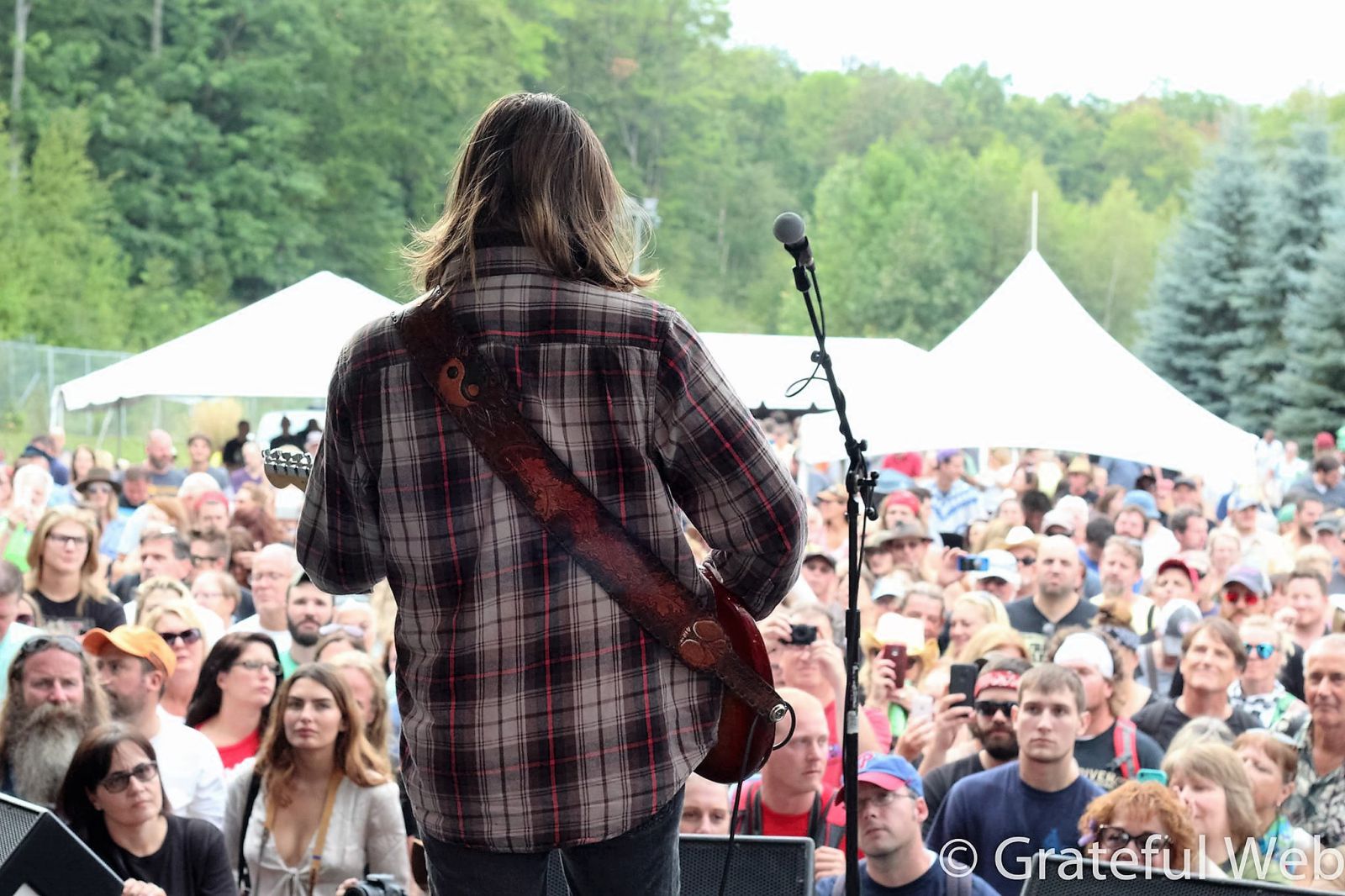 The Pavilion is a part of Montage Mountain Ski Resort, a venue organizers have most notably used for one of the East Coast's premier multi-day events, the Allman Brothers' Peach Music Festival.  Outlaw organizers Live Nation chose to test the waters with a one-day Outlaw Festival this year, but you can see the potential for a growing event as the festival gets its feet under it and hones its line-up choices.
It was a sleepy Sunday start as most of the crowd was still finding their way from the parking lots and through security for the homegrown Pennsylvania bluegrass jam band Cabinet's opening set.  They should have gotten there earlier.  Cabinet, who has steadily built a regional and now a bit of a national following, is a band to watch; they rock.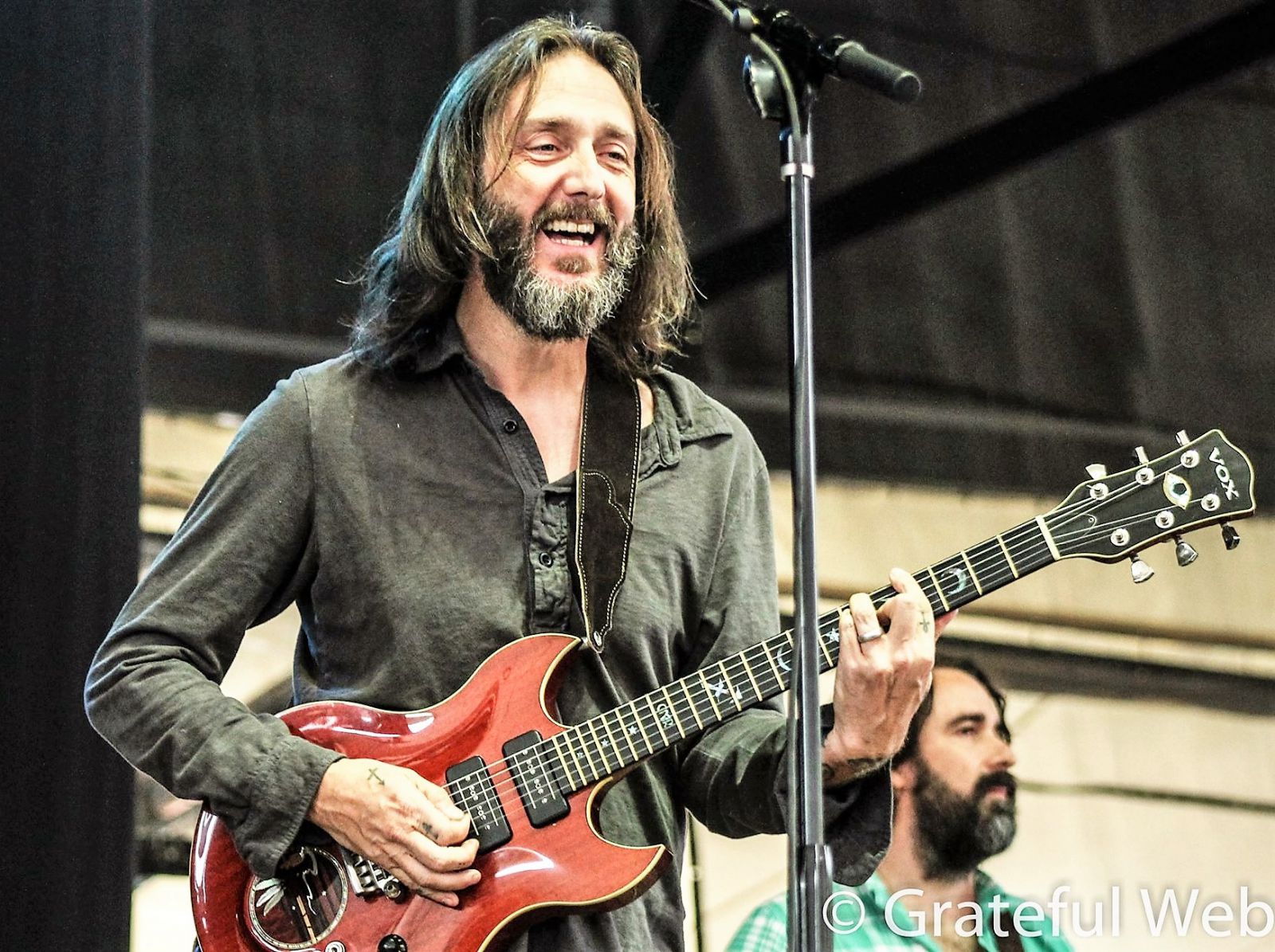 Mainstream pop-country act Lee Ann Womack got the early arriving country faithful going a little bit, particularly with her gazillion-selling "I Hope You Dance," but by the time Chris Robinson's Brotherhood hit in late afternoon, the place had just begun to buzz.
Over the last year as the new rhythm section has coalesced, CRB has gotten tighter and tighter, which any fan of Chris Robinson and lead guitarist Neal Casal will tell you, leads to looser extended jams with more potential for lift-off.  When the crowd recognized the band's sped-up version of Dylan's "It's All Over Now Baby Blue" a few songs in, you could feel the smiles break out and the limbs begin to loosen all over the mountain.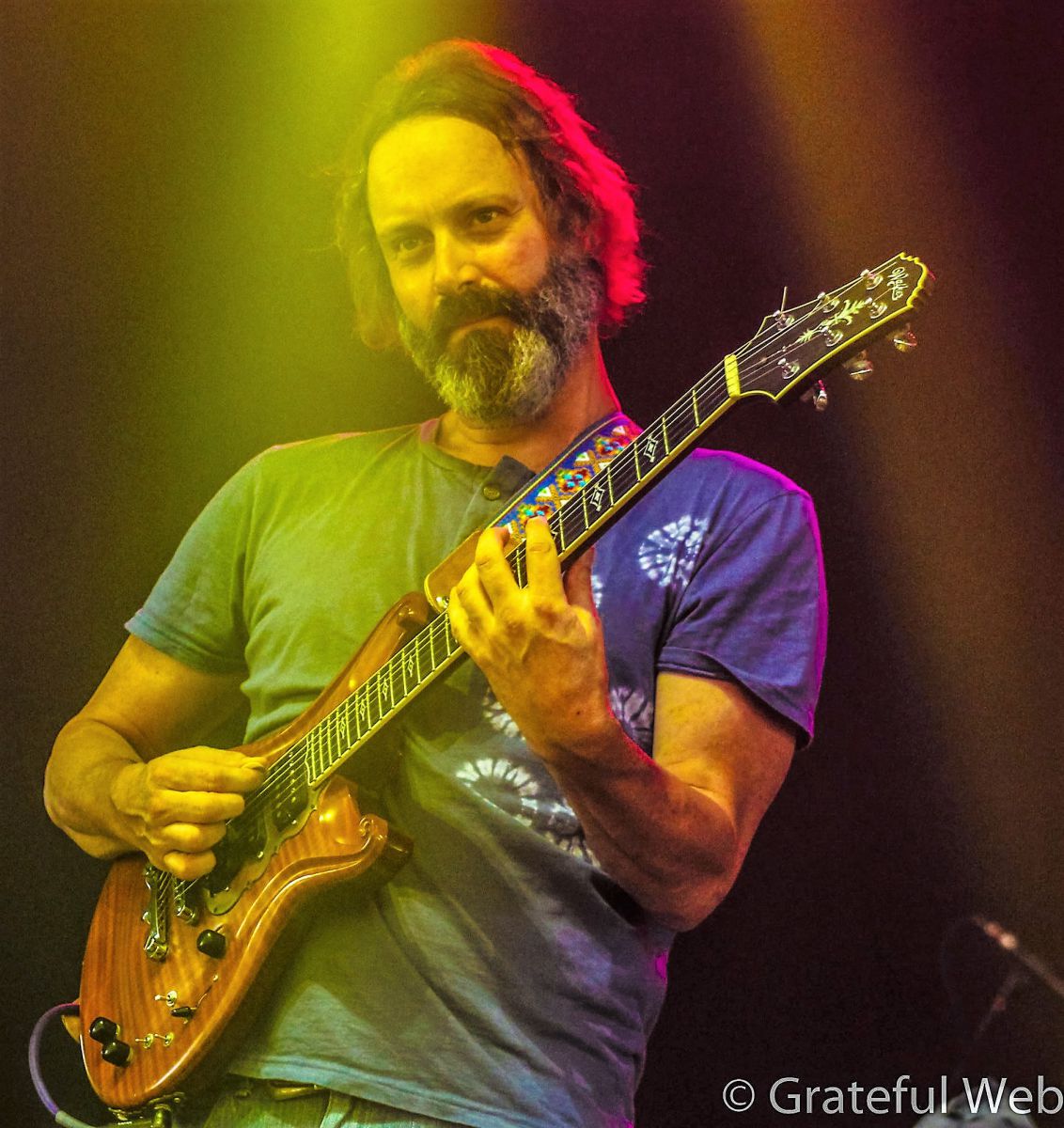 There are still fleeting moments when, having previously seen the one of best rock frontmen of his generation have crowds eating out of his palm, you wish Robinson would bring in another rhythm guitar player to allow him to let go the shimmy and hold that mic stand aloft and let out a primal scream.  But admirably, Robinson's stuck to his guns.  No Black Crowes songs even to placate the unfamiliar festival goers.  Accordingly, the CRB tunes continue to grow and build a legacy of their own. The latest batch, from this year's Any Way You Love, We Know How You Feel, features Robinson's most assured and alluring writing since the first New Earth Mud record over a decade ago.
For the outlaw and jam crowds, having Sheryl Crow follow CRB was perhaps a curious choice, but it proved to be a mostly popular one, particularly with the larger-than-usual female crowd.  Twenty years on from her first two huge records, you forget how many hits Crow had.  And she pulled them all out to the cowboy-booted faithful's delight.  Having ex-Black Crowes guitarist Audley Freed handle twin guitar duties with Peter Shroud is a wise choice. When Crow ended her set by endorsing Willie Nelson for president, saying "I think some weed in the White House would fix a lot of our problems" Crow had officially endeared herself.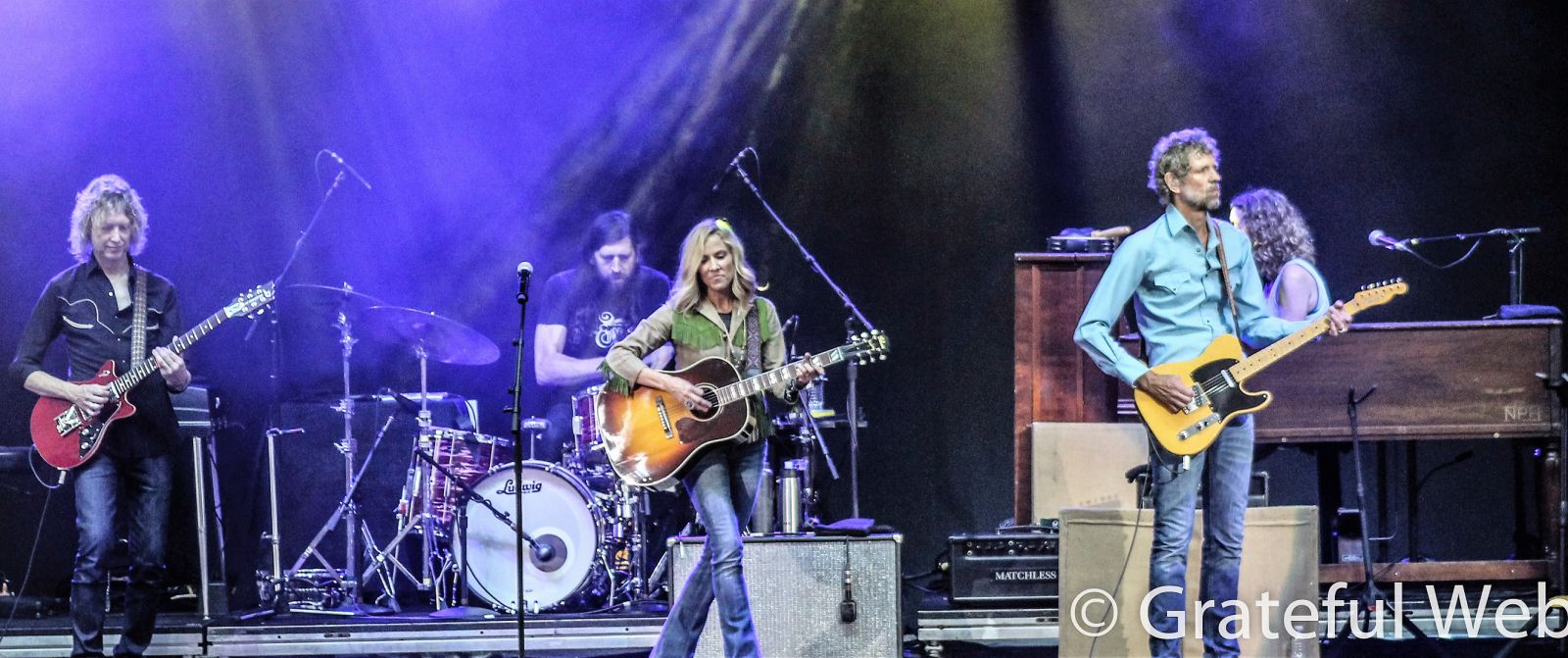 So the Outlaw crowd was primed.
After opening with a solo acoustic "Heart of Gold," Neil Young brought out his touring band of the last two years, Promise of the Real, which features Willie's sons Lukas and Micah on guitars. Referencing the brilliant harvest moon that had filled the weekend sky, Young gifted the crowd with a beautiful sing-along rendition of "Harvest Moon." But shortly thereafter, Young's 1953 Gibson Les Paul "Old Black" came out and he proceeded to set fire to the mountain.
What's most fun about seeing Young and Promise of the Real over these last couple of years is the sly looks the Nelson brothers and their bandmates exchange as they wait for "Uncle Neil" to explode. And explode he did.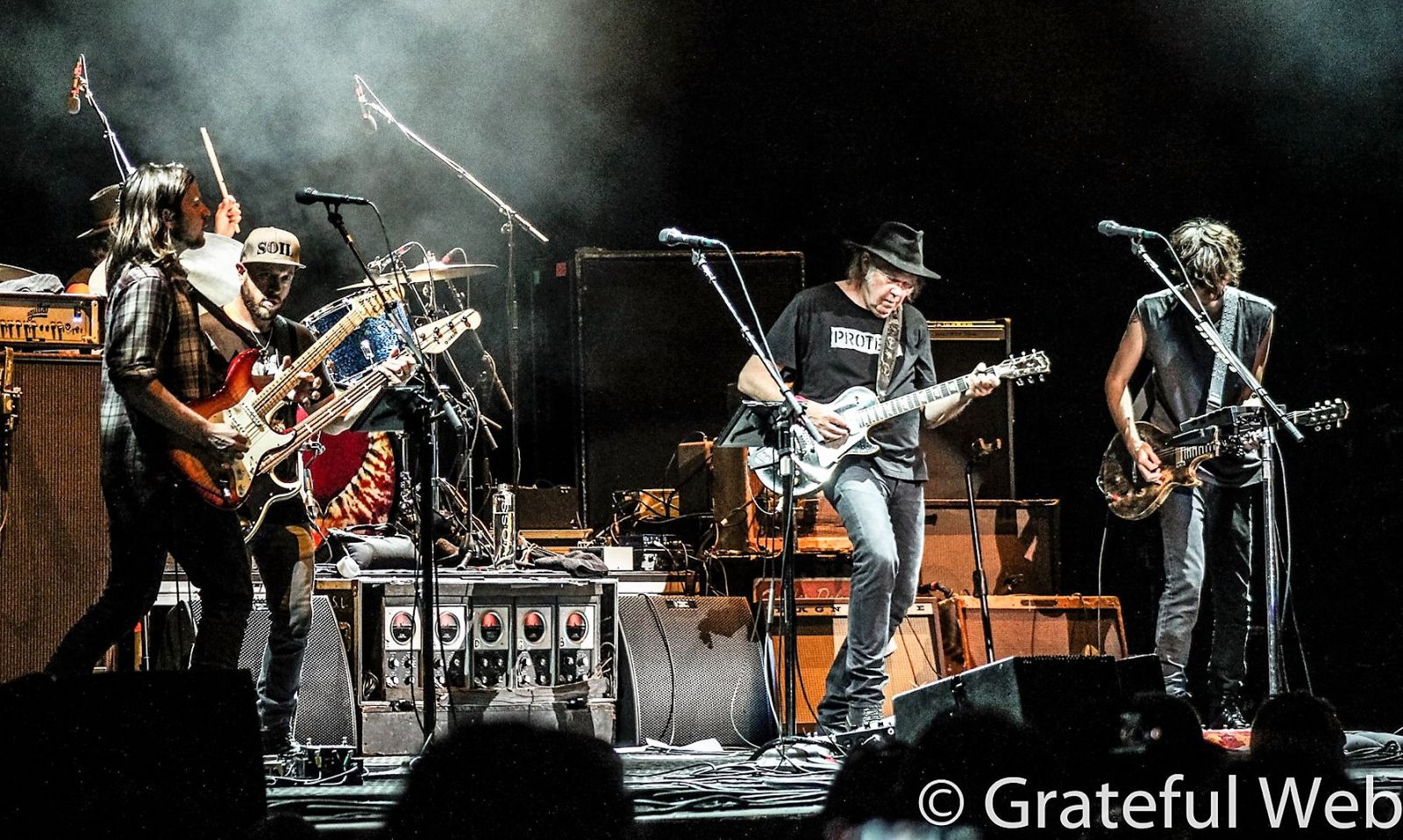 Long, mournful, note-perfect introductions began "Powderfinger," "Cowgirl in the Sand," and "Cortez the Killer."  And the set-ending "Rockin' in the Free World" had several glorious faux stops as Young continued to push the youngsters higher and louder out of the breaks.
It was stunning.
As the mountain stood spellbound, there was a touching and genuine band-hug that devolved into Young and the boys jumping joyously up and down as the crowd sent them off.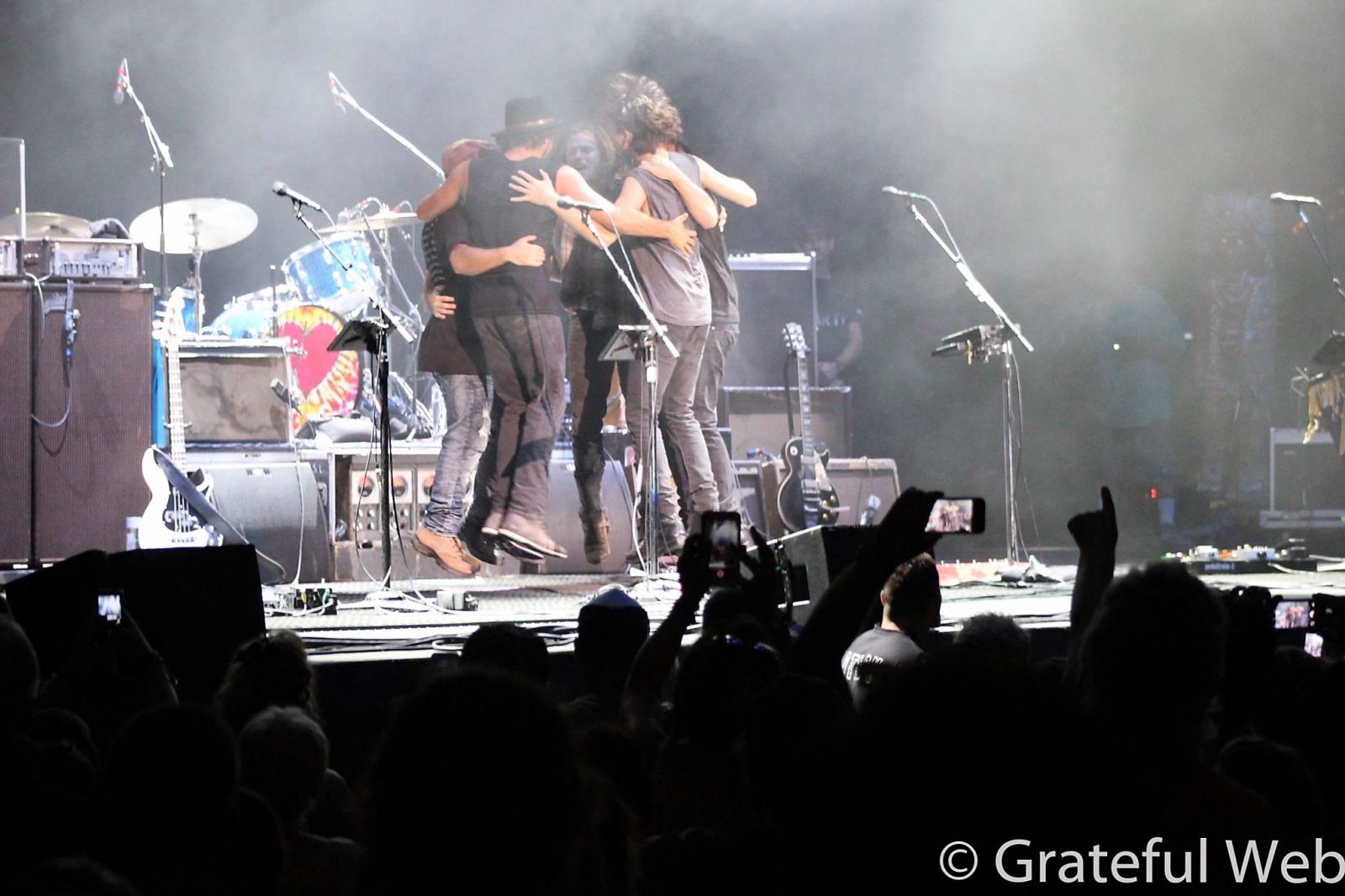 And the crowd still got their Willie, who still looks and sounds 20 years younger than he is, particularly when he led the band through a couple of rollicking back-to-back numbers, "Hey Good Lookin'" and "Move It On Over," from that original, original outlaw Hank Williams.