On June 28 - July 1,
Paper Diamond, MiMOSA, Gramatik
and
Break Science
will be playing
Electric Forest Festival
in
Rothbury, MI
. Be sure to catch each of these incredible and inventive acts, as they join the best electronic artists from around the world for this amazing weekend of beats. More information on each artist can be found below.
Colorado native Paper Diamond is the newest edition to Diplo's Mad Decent label, with his brand of music fitting in nicely with his new label mates Major Lazer, Crookers and Rusko, among many others. Paper Diamond has an extensive background is making beats that are a blend of hip-hop, bass music, electro, all with a whiff of ganja smoke blowing through it. He has a kind of raw energy and dramatic anticipation that only a seasoned producer can incite. His signature driving beats and bass grab onto you while deep, rich tones rumble under layers of spacey synthesizers, sweet melodies, and catchy vocals.
With one EP and a handful of notable remixes under his belt, Paper Diamond has been secretly amassing over 100 original songs/beats/instrumentals and is currently working with acclaimed artists, singers, rappers, and MCs all over the country. Paper Diamond's new EP Wavesight was released on Thursday May 3, 2012 on Diplo's Mad Decent / Jeffrees imprint. The EP features three heavy hitting original tracks that further demonstrate Paper Diamond's musical versatility. His video for "Turn the Lights Off" recently premiered on MTV.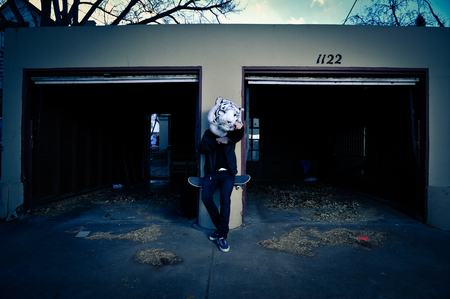 Unconcerned with a world obsessed with categorization as a means of definition, Tigran aka
MiMOSA
crafts music for its own sake, defying expectations with genre bending soundscapes.
MiMOSA
recently release his album Sanctuary on False Idol Music. The album has some incredible textures, tones and is brilliantly produced, with comparisons to
Massive Attack
being made. Blessed with an abundance of talent and an ear for sonic experimentation, this fan-favorite has quickly developed a name for himself as one of the West Coast's top exports. Be sure to catch this cutting-edge, innovative and bass oriented electronic artist.
MiMOSA was recently picked on one of Spin's top 10 acts at Bonnaroo. About his performance, Spin wrote, "... his heart is in hip-hop - swag rap, bass beats and effects-riddled hyphy topped off with a little wobble for good measure. Caught up in the heady mix: a chipmunk soul sample sourced from Bollywood, synthetic textures cribbed from early house music, and a whole lot of crunched-up 8-bit glitch. The audience was, in the parlance of our times, all the way turnt up."
Hot off the tails of co-headlining the
Pretty Lights Music
tour with
Break Science
,
Gramatik
has continued to take his sound across the expanse of the US. With the release of his new EP
#digitalfreedom
in April,
Gramatik
has begun to evolve his sound into a more bass heavy realm, straying from the chilled out hip-hop driven beats of the past. However,
Gramatik
, who hails from Portoroz, Slovenia, is also concerned with pushing the political boundaries of his art.
Gramatik
is passionately in favor of file sharing, setting an example in himself by giving away his new EP for free. With this release, he hopes to spread awareness about the government acts that regulate the internet. It's dance music for a dignified cause.
2012 has been a busy and exciting year for Break Science. After dropping their EP Monolith Code in February, an entrancing set of tasty jamtronica tracks a la STS9, the duo embarked on a national co-headlining tour with PLM label-mate Gramatik. With a strikingly diverse track-record that includes prior collaborations with everyone from The Fugees to Wu Tang Clan, Break Science have the uncanny ability to make their spacey, languid songs transcend brilliantly from the studio to the stage.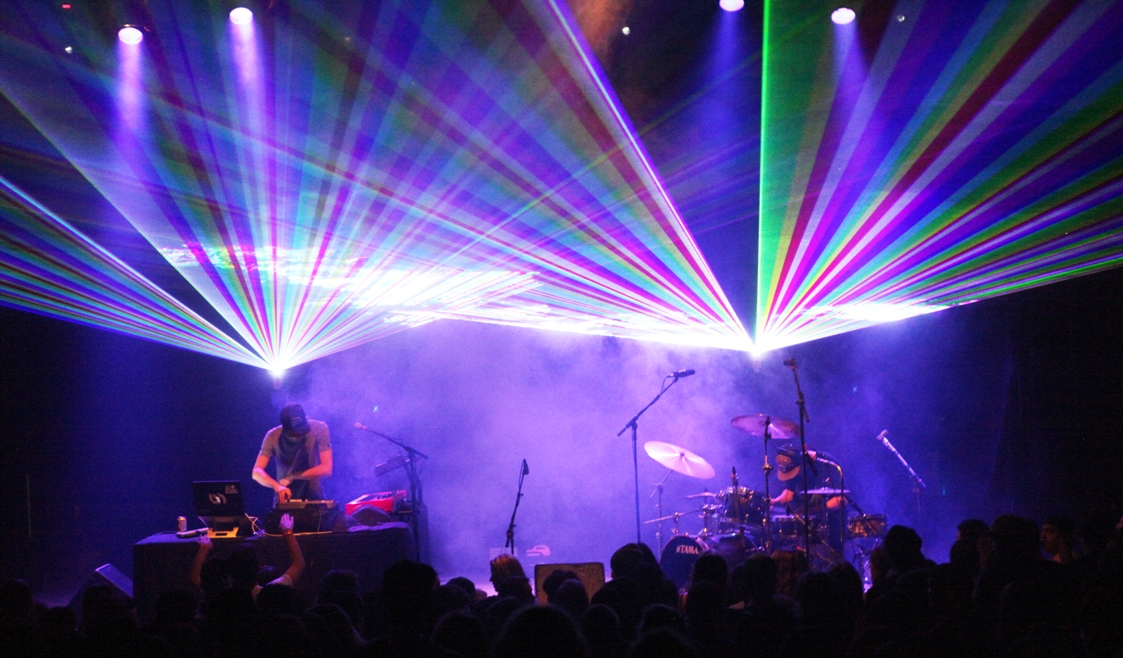 They'll be joined onstage with
Chali 2na
, the MC for seminal hip-hop group
Jurassic 5
.