Perpetual Groove returned to the Brooklyn Bowl in Brooklyn, NY last Friday to deliver an eclectic set of covers as PGramps, along with a set of originals. This Athens, Ga based jam band specializes in a fusion of southern rock, funk, jazz improvisation, indie rock and synth loops. New York City's Q104.3 disc jockey Ken Dashow joined them on drums for a few songs during PGramps set.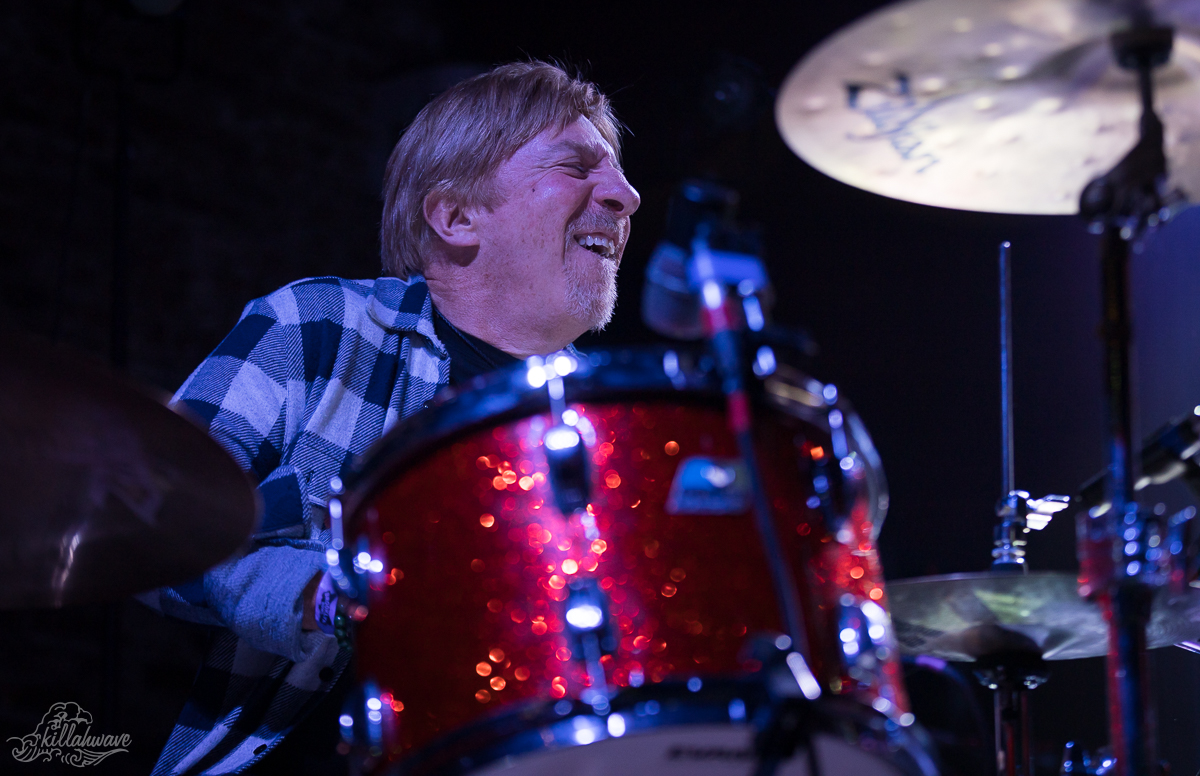 The lineup for Perpetual Groove has shifted over the years. The current squad includes guitarist/vocalist Brock Butler, keyboardist Matt McDonald, bassist Adam Perry, and drummer Darren Stanley.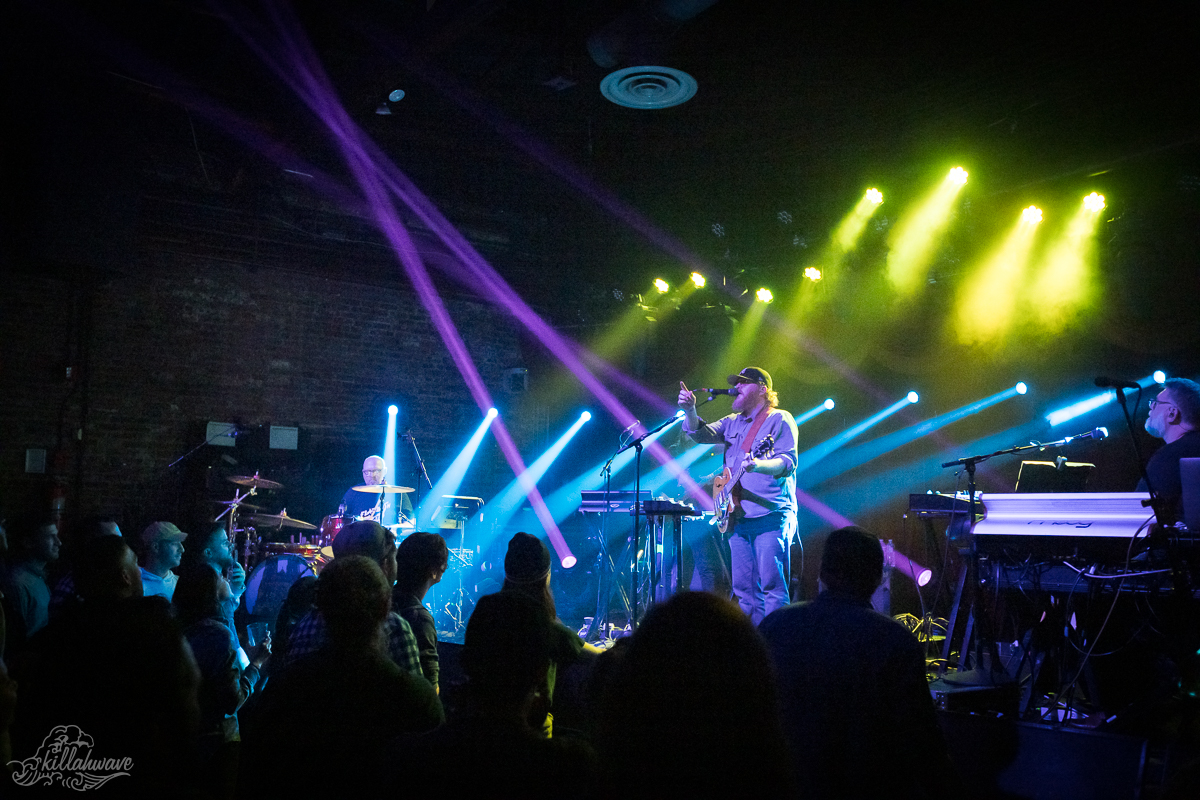 The night began with opening act PGramps, which was actually just Perpetual Groove playing covers and songs that are normally not in the regular rotation. After the first song, Ken Dashow emerged on the stage and took a seat at the drum kit. Dashow is known for hosting the Sunday morning Beatle Brunch on Q104.3, the classic rock station in New York City. It's no surprise that Dashow immediately asked the crowd, "Who wants to hear the Beatles?" After a loud applause, the band dove into "Back in the USSR" by the fab four. More classic rock covers ensued before Dashow returned the drum sticks to Stanley, who finished out the PGramps set.
After a quick break, the band returned as themselves to unfurl their signature blend of jam rock. Tonight's set included an eclectic mashup of southern, alt and indie rock fusion, along with funk and up beat synth in the mix. Butler handled the vocals and showed his stellar prowess as a guitarist. At the end of the set, the band turned more dark and electronic with a cover of Nine Inch Nail's "I Want to Fuck You Like an Animal." McDonald kicked up the synth jam, as the dance party was in full effect. The band left the stage and returned for an encore, while the fans were on their feet and cheering for more.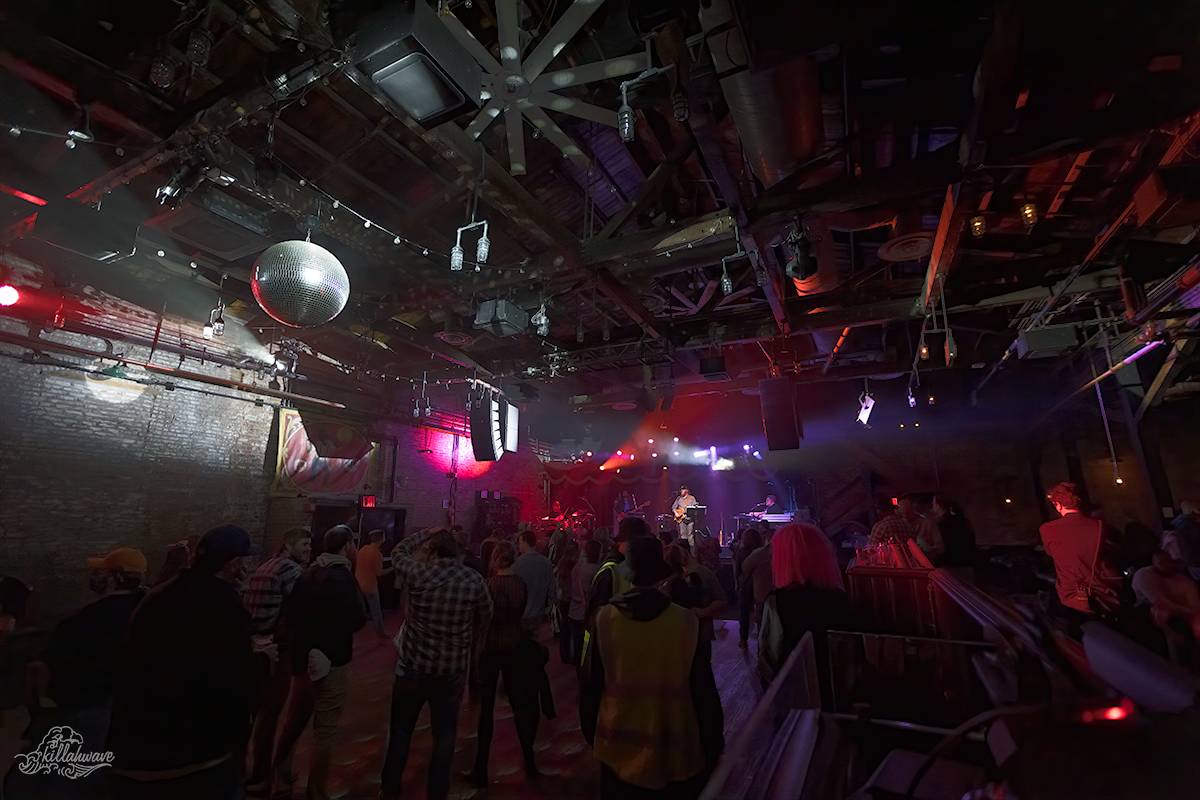 Perpetual Groove is currently on the road for their fall tour. The next shows on the ledger are in the Palmetto State, including November 18th at the Pour House in Charleston, SC and November 19th at the Main Course in Columbia, SC. Head on over to their website for more details about these shows and other fall tour dates.