A quintet of renowned Northern California jammy groups – Jackie Greene Band, Steve Kimock & Friends, David Nelson Band, The Mother Hips, and Moonalice – provided a nine-hour supersonic background on August 6 for a couple thousand bohemian yet genteel attendees at the 2016 incarnation of the Petaluma Music Festival. The proceedings had all of the markings and vibes of a big family gathering, which played out at the Sonoma-Marin Fairgrounds amid beaming sunshine and comfortable temperatures that never rose above 75.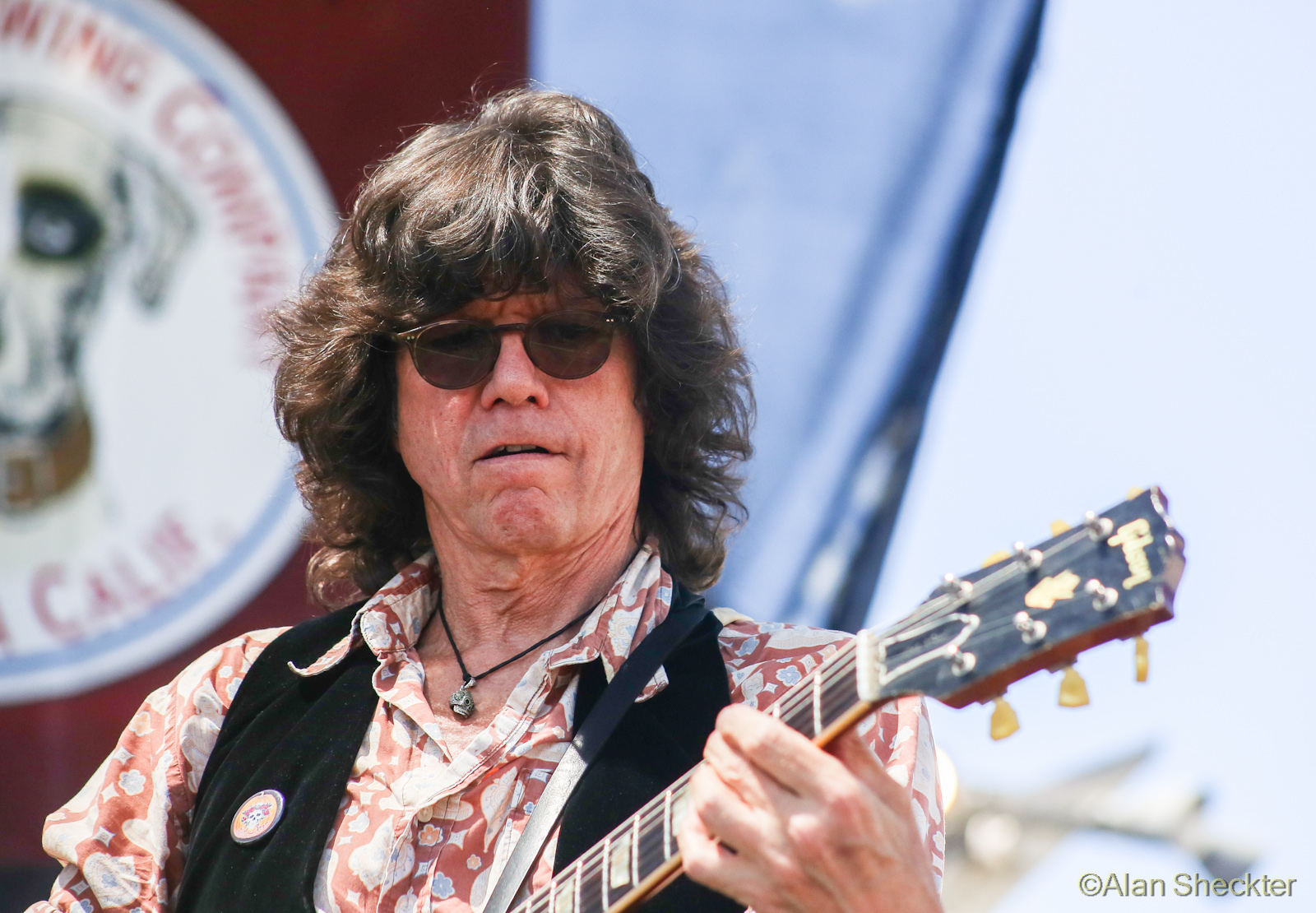 While there were no members of The Grateful Dead at the fest, it certainly felt like an assemblage of Grateful Dead extended family, once removed. Versatile guitarist Mark Karan, who spent many years with Bob Weir's RatDog, as well as with bands led by Phil Lesh and Mickey Hart, was the designated "artist at large." Jeff Chimenti of Furthur, Dead & Company, etc., was there, working his keyboards with Steve Kimock and Friends (Kimock himself had oft-performed with Bob Weir's RatDog as well as Phil and Friends). Another keyboardist, Jason Crosby, who spends many-an-evening performing at Phil Lesh's Terrapin Crossroads, was also a busy player on this day. And a couple of old Grateful Dead roadies kibitzed and held court backstage all day.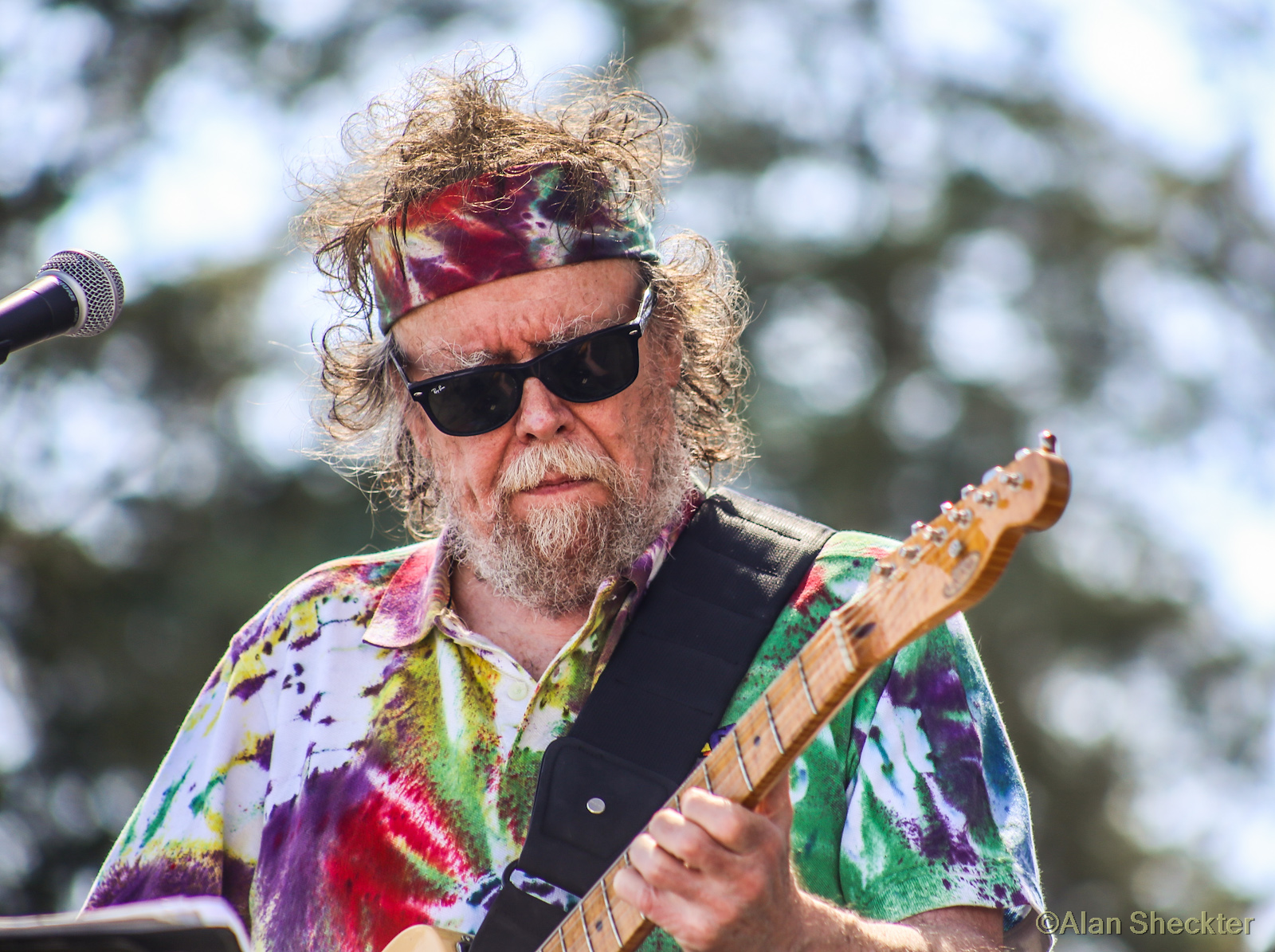 Good ol' David Nelson, there with his band (not the NRPS, which he continues to tour with), has ties that go way, way back in Grateful Dead folklore, first as a member of the Wildwood Boys in the early 1960s with Jerry Garcia and Robert Hunter. Also part of the way-back contingent, Darby Slick, who was a member of The Great Society with his sister-in-law Grace before she joined the Jefferson Airplane more than 50 years ago, was also on-hand, performing with the aforementioned Karan on some Karan tunes as well as "Somebody to Love" (which he wrote), and "White Rabbit."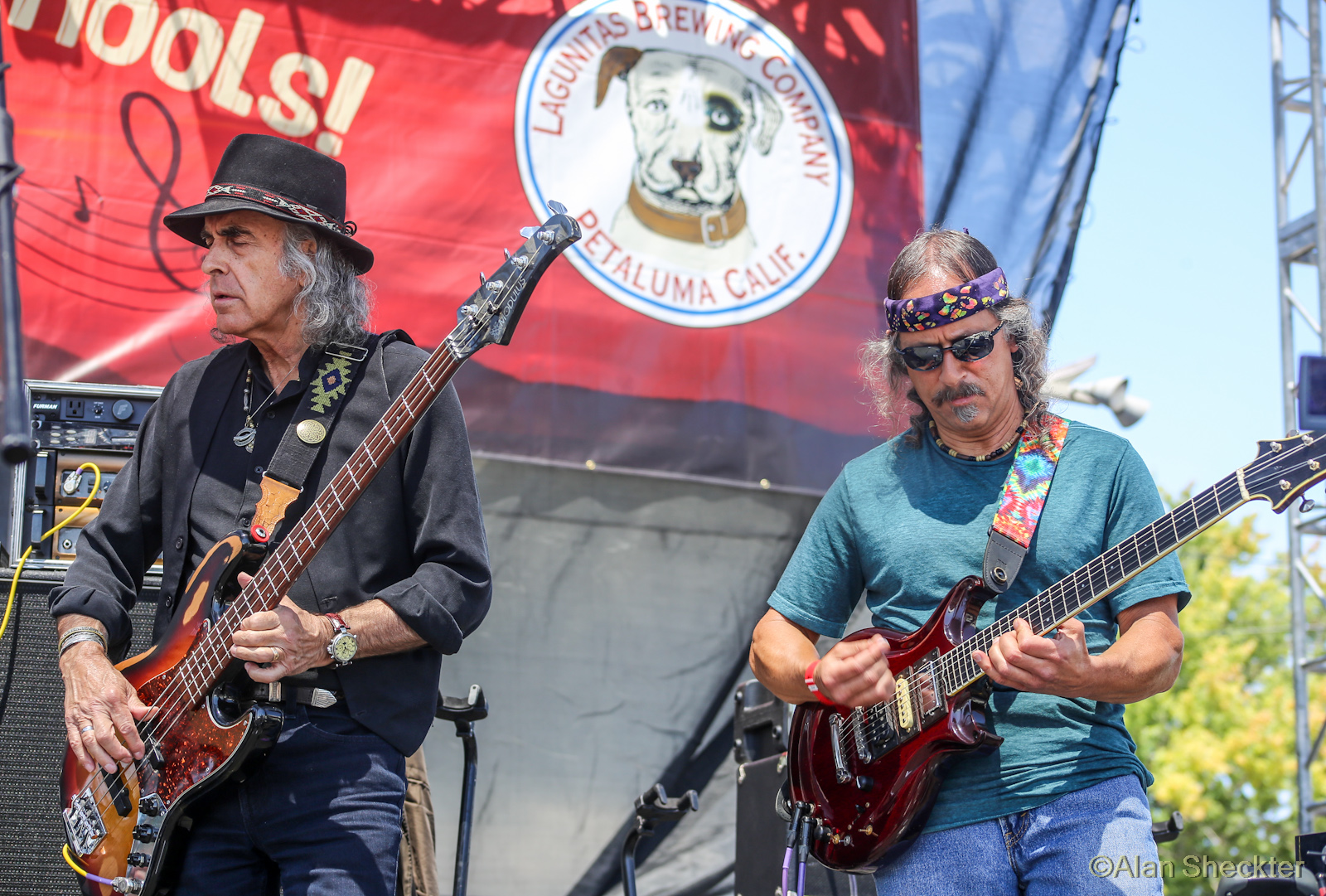 Moonalice and The Mother Hips also have their own ties to the Grateful Dead family – the Hips after 20-plus years of success have as of late performed many times at Phil Lesh's Terrapin Crossroads. And all members of Moonalice – John Molo, Barry Sless, Pete Sears, and Roger McNamee are steeped in collaborations with and the jamming style of The Grateful Dead.
There was a friendly fluidity to the whole day, with many players performing many times. Karan delivered lead guitar flourishes with The Mother Hips, and Jackie Greene, as well as an acoustic set with Darby Slick. Crosby played keys with Moonalice, Kimock & Friends, and an acoustic Doobie Decibel System set. And as always, members of Moonalice, David Nelson Band, and Doobie Decibel System, bands which rarely (if ever?) have all performed together on the same day, shared many of the same beloved players.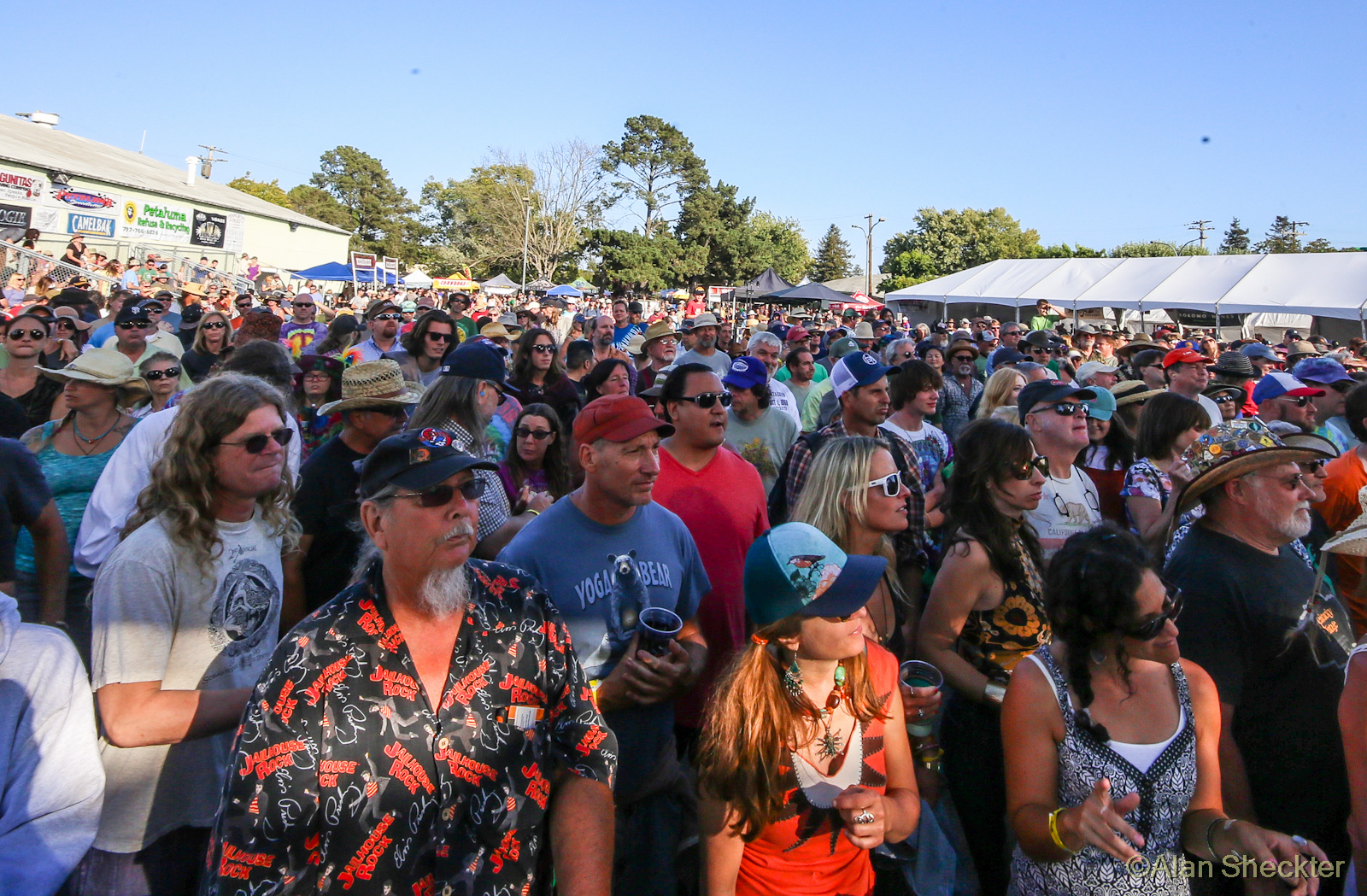 And while there was no official dedication to Jerry Garcia or The Grateful Dead, that band's songbook made it into many set lists. This event occurred during what some call "The Days Between," meaning the period between Garcia's birthday of Aug. 1 and his death on Aug. 9. David Nelson Band (with Wally Ingram as a second drummer) delivered an epic "Iko Iko" that segued into a sweet version of "Ripple," with Sless's pedal steel passages turning into a masterpiece. Kimock and Friends – which included an all-star cast of Chimenti, Lebo, Bobby Vega, Leslie Mendelson, and Ingram – performed a whole host of songs that Jerry Garcia used to execute with his own band. The set included fine renderings of "Oh Babe, It Ain't No Lie," "Tore Up Over You," "Mystery Train," and "Waiting For a Miracle." Finally, with a crescent moon rising over his shoulder, Jackie Greene led his band with a pleasing festival closing sequence of "Jackstraw" followed by The Beatles, "Don't Let Me Down."

All that is not to say that the Festival Stage bands were obsessed with Dead material; each band brought forth plenty of their own pieces of music. The Mother Hips set included their old scorching rocker, "Smoke," as well as Magazine," "Song in a Can," and the Everly Brothers' "Gone Gone Gone" (the latter of which Steve Kimock covered as well).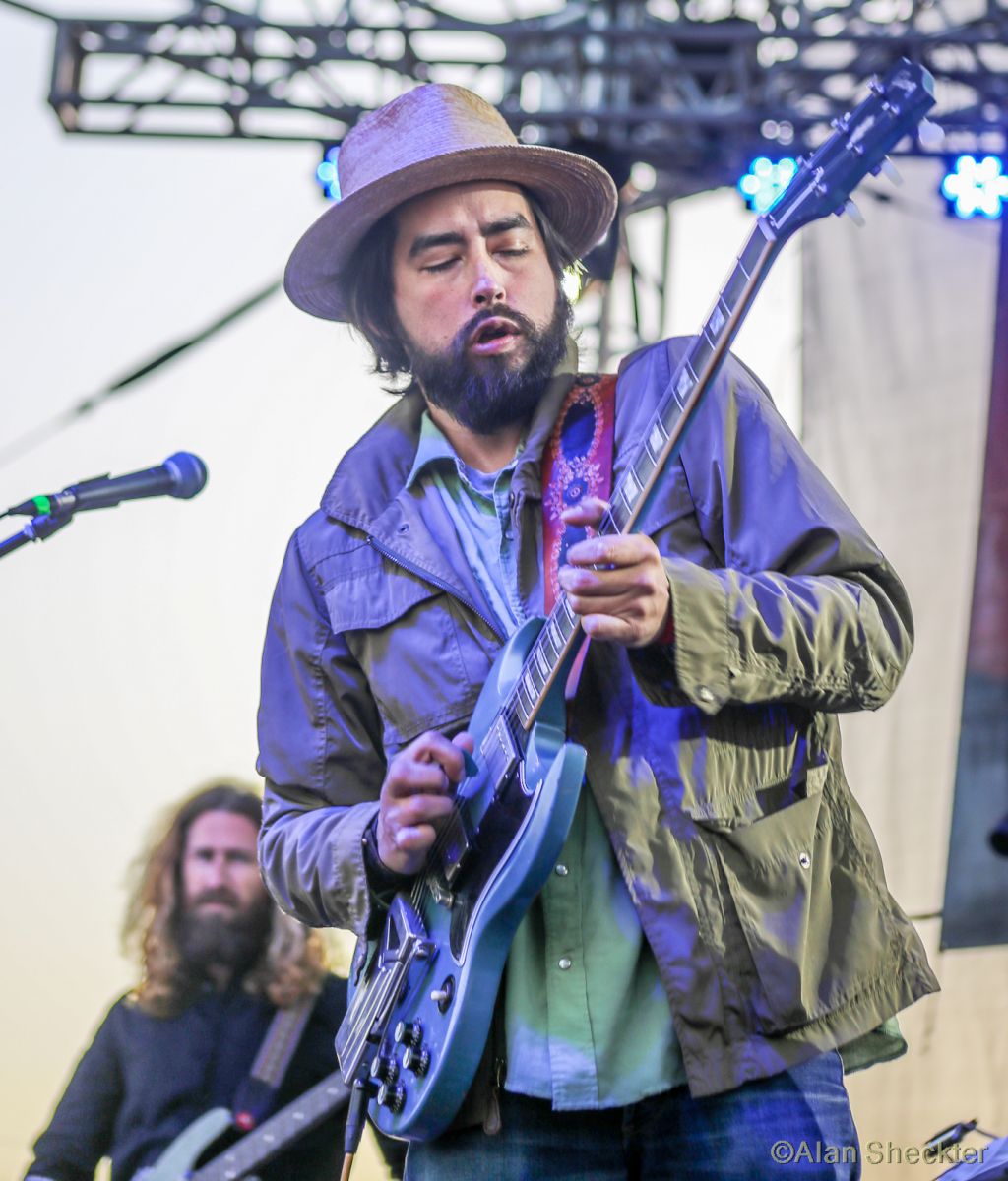 The Jackie Greene Band's set included opener "Back to the Bottom," as well as "Spooky Tina," "Gone Wanderin'," "So Hard to Find My Way," "Light Up Your Window," and a rare version of Traffic's "Medicated Goo."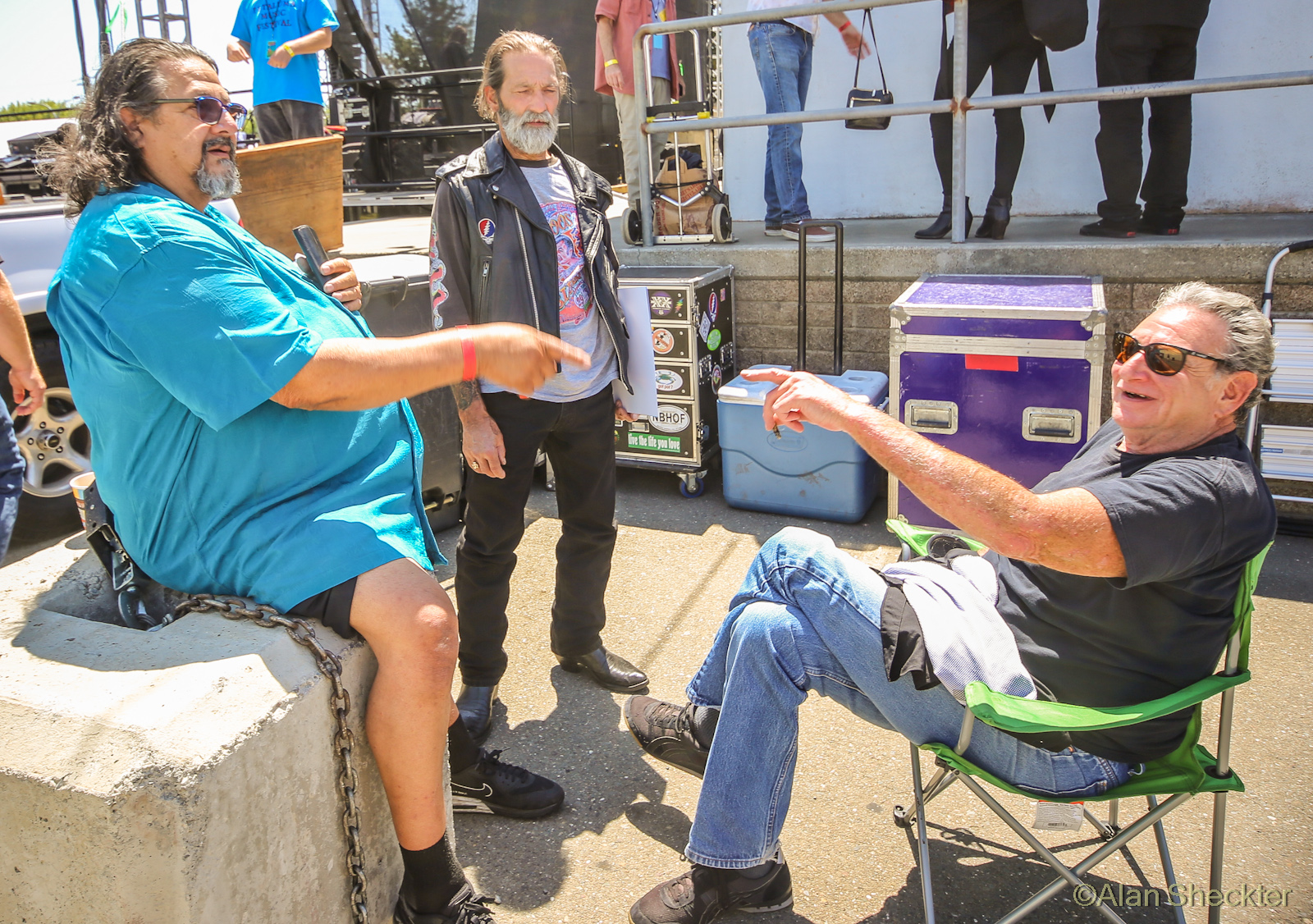 Moonalice's intricate set of songs and jams included, after the obligatory Steve Parish introduction, "Joker's Lie," "Live to Love," "You," "High Five," "Tell Me It's OK," and their oft-played cover of The Byrds' "Mr. Spaceman."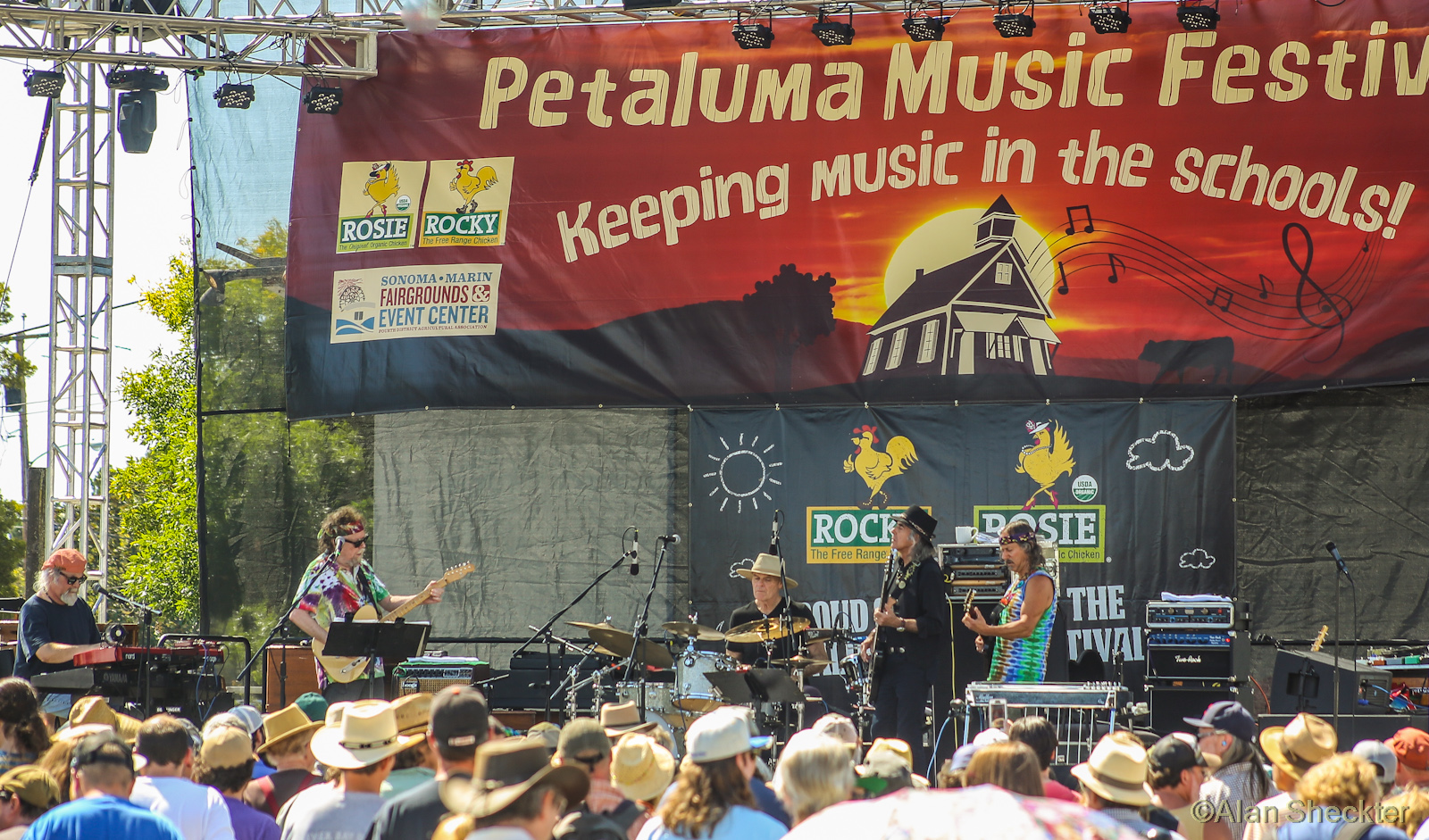 Finally, David Nelson Band's improvisational-jam-filled set opened with a typical "Rocky Road Blues," and also included "Fable of a Chosen One," "Different World," "Man Overboard," "Movin' Right Along," "Earl's Girls," "Edge of the Wire," and Traffic's "Rainmaker."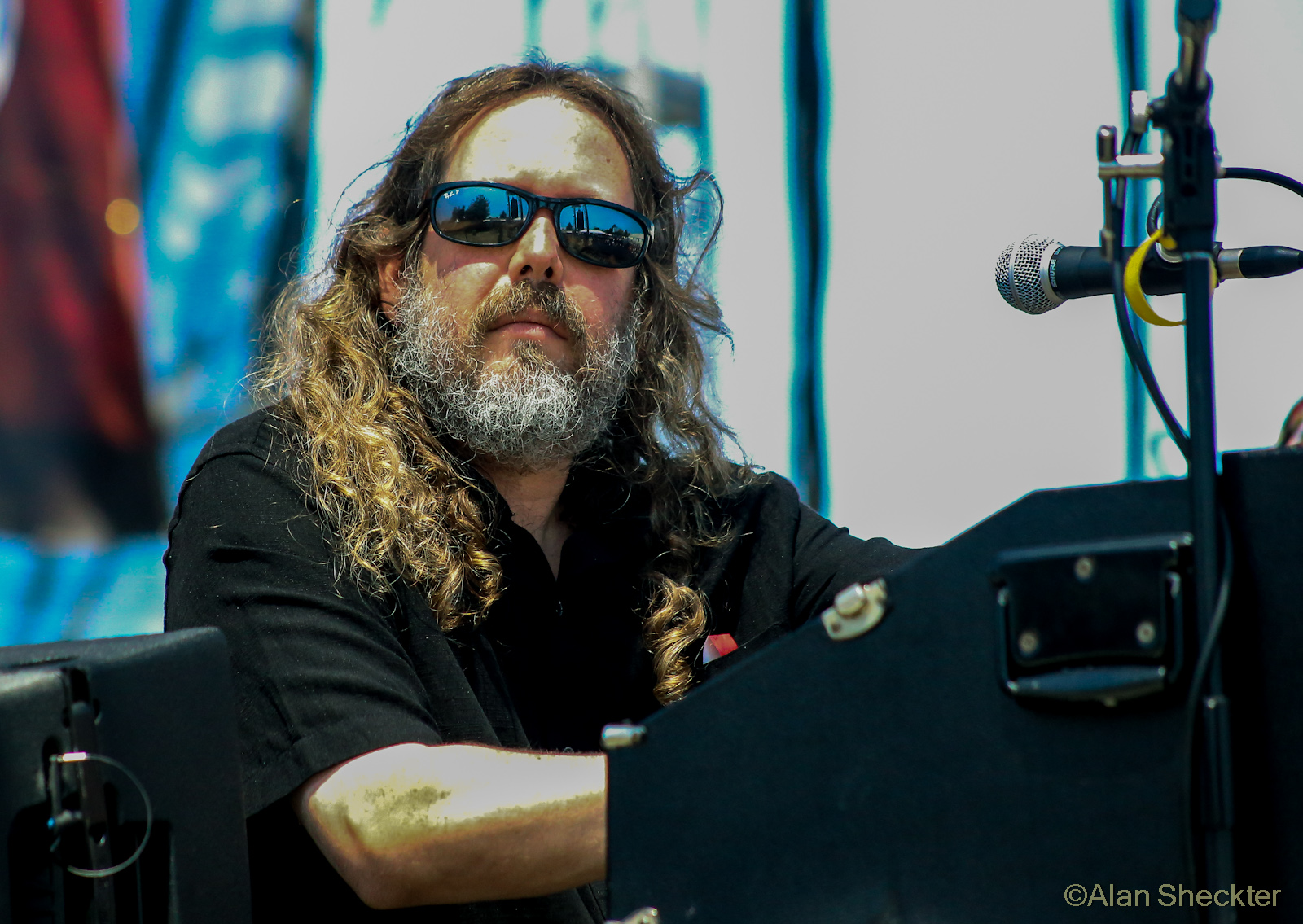 In addition to the main, "Festival" stage, the fest featured up and coming performers on two smaller stages. Many of the day's musicians also performed acoustically on a small indoor stage. The multiple stages kept things moving quickly, though there were a couple of times when music lovers had to make a tough choice. For instance, an acoustic Doobie Decibel System trio set, featuring Roger McNamee, Jason Crosby, and Lebo, took place while the David Nelson Band delivered songs and jams from the Festival Stage,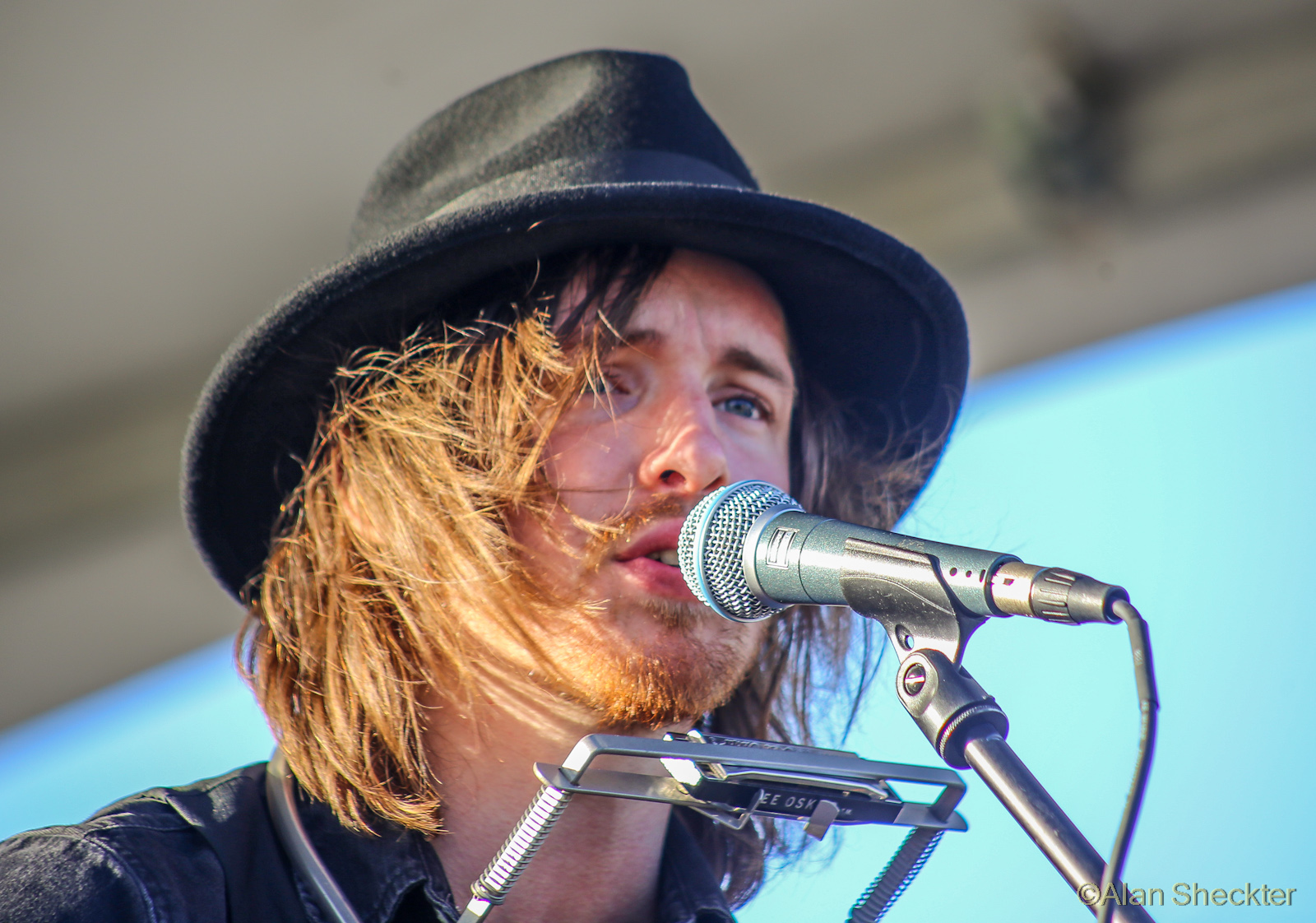 The itinerary for the Lagunitas Stage included spirited performances by regionally renowned acts: David Luning, The Sam Chase, Joy & Madness, and The Highway Poets. The Petaluma Stage provided an outlet for several not-yet big-time rock bands to let loose live.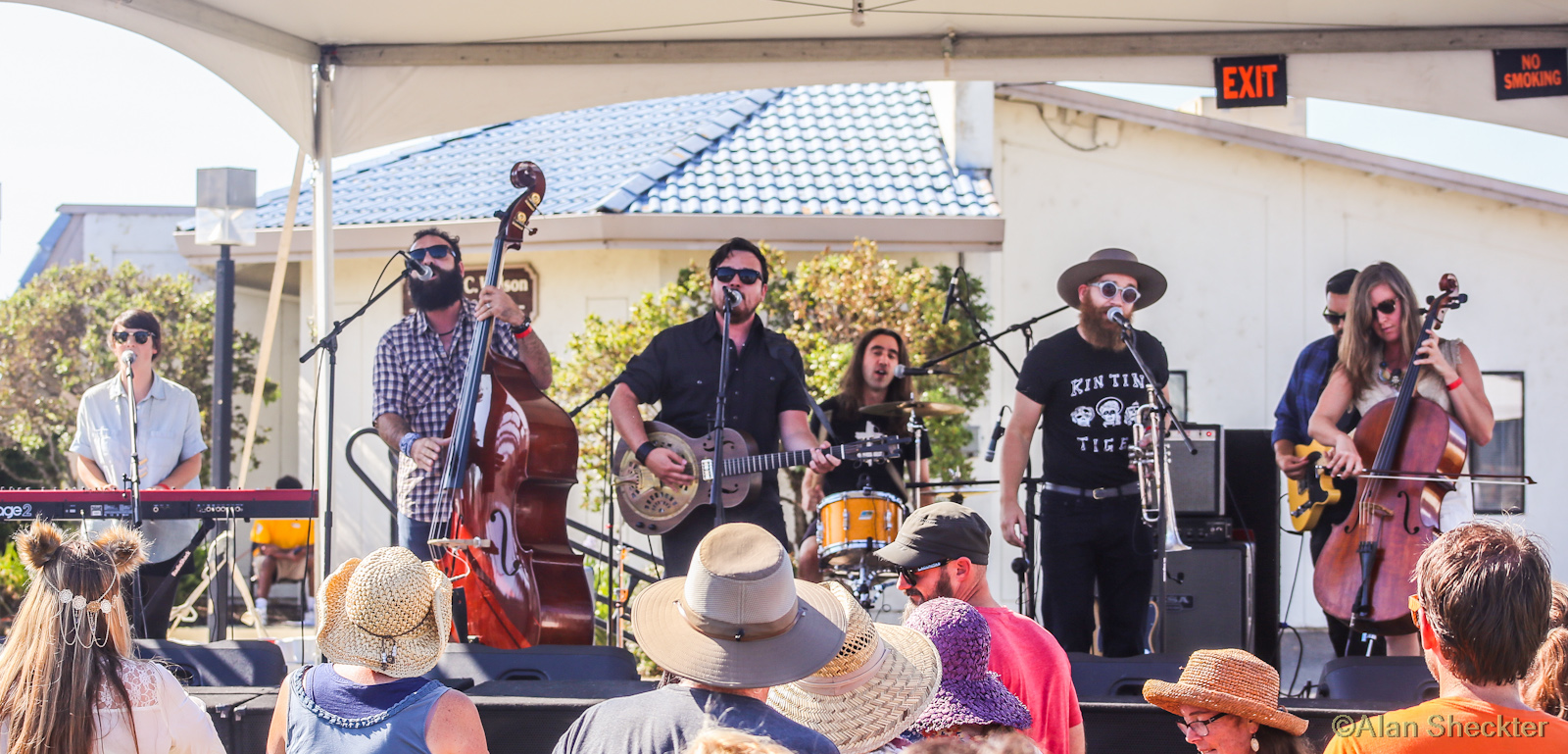 The infrastructure of the fairgrounds itself, smaller and more intimate than the Sonoma County Fairgrounds some 15 miles to the north, was a fine event venue, with its multitude of shaded picnic tables, permanent bathrooms, and a pleasing field of green grass in front of the main stage that held comfortably all of the attendees, though word was that this was better attended than years' past. Colorful food and drink vendors lined the avenues between stages and a kid's carnival area added to day-at-the-hippie-fair vibe. More than once people were heard to say, "What Outside Lands?" in reference to the epic music and arts fest taking place that weekend at San Francisco's Golden Gate Park.