Phil Lesh & Friends will deliver on Friday, July 22, a headlining performance to what promises to be a dandy of a single-day Bluegrass and Beyond Festival at world-famous Lake Tahoe, which straddles the borders of California and Nevada. Attendees at the general admission fest will be serenaded by 10 free-spirited bands on two stages at the Hard Rock Outdoor Area, adjacent to the Hard Rock Hotel & Casino Lake Tahoe (https://bluegrassbeyond.com).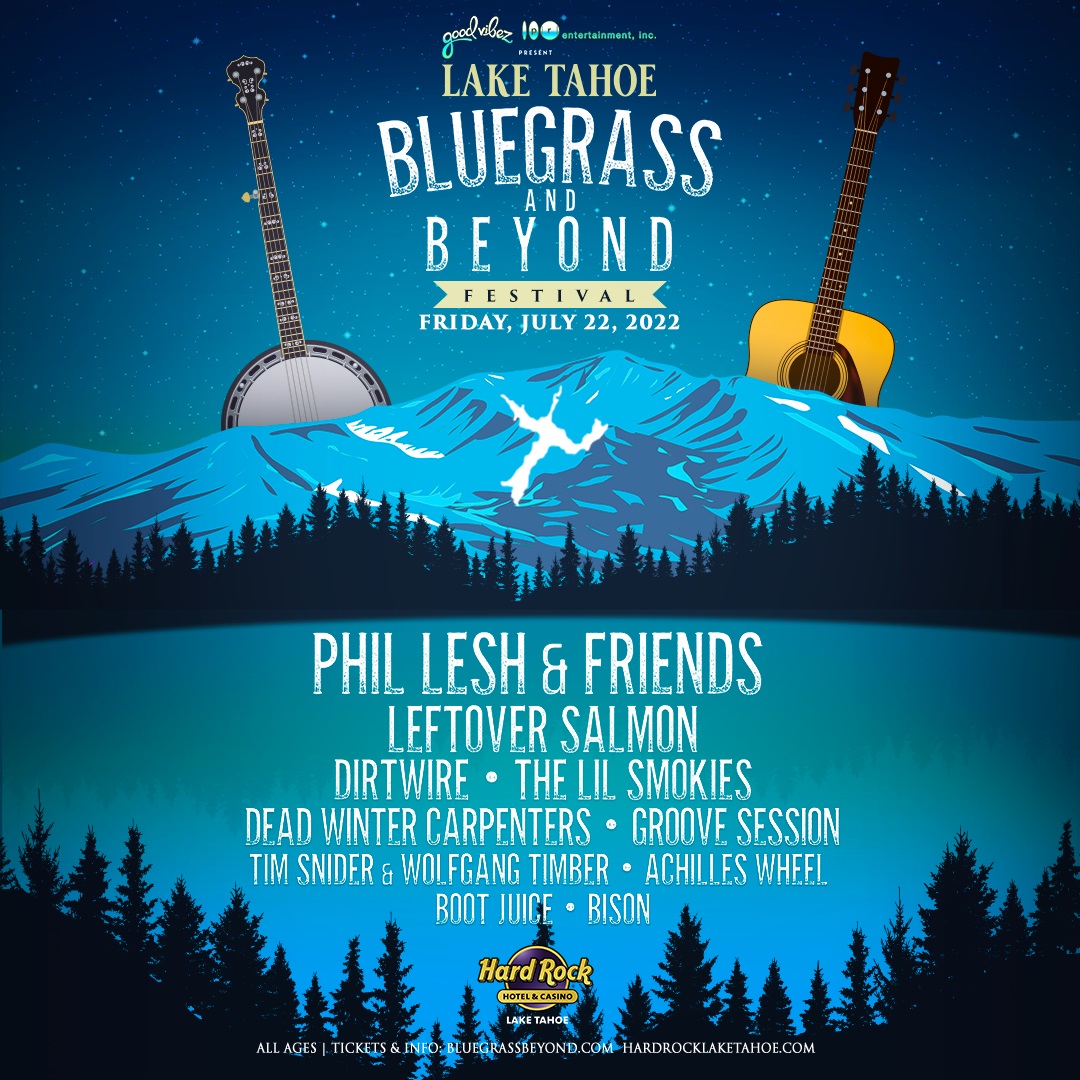 For more than 25 years, "Phil Lesh & Friends," led by the Grateful Dead's co-founder and bass player, has presided over several different hand-picked combinations of like-minded players with extensive Grateful Dead music pedigrees and acumen. At time of publication, the ID's of who would be playing in the band, to coin a phrase, were not yet available. Whoever the ensemble may include, fans can expect a cohesive, well-prepared, and high-spirited reverent renderings of mostly Grateful Dead songs, with Lesh's bass playing a significant role in joyous, cathartic jams.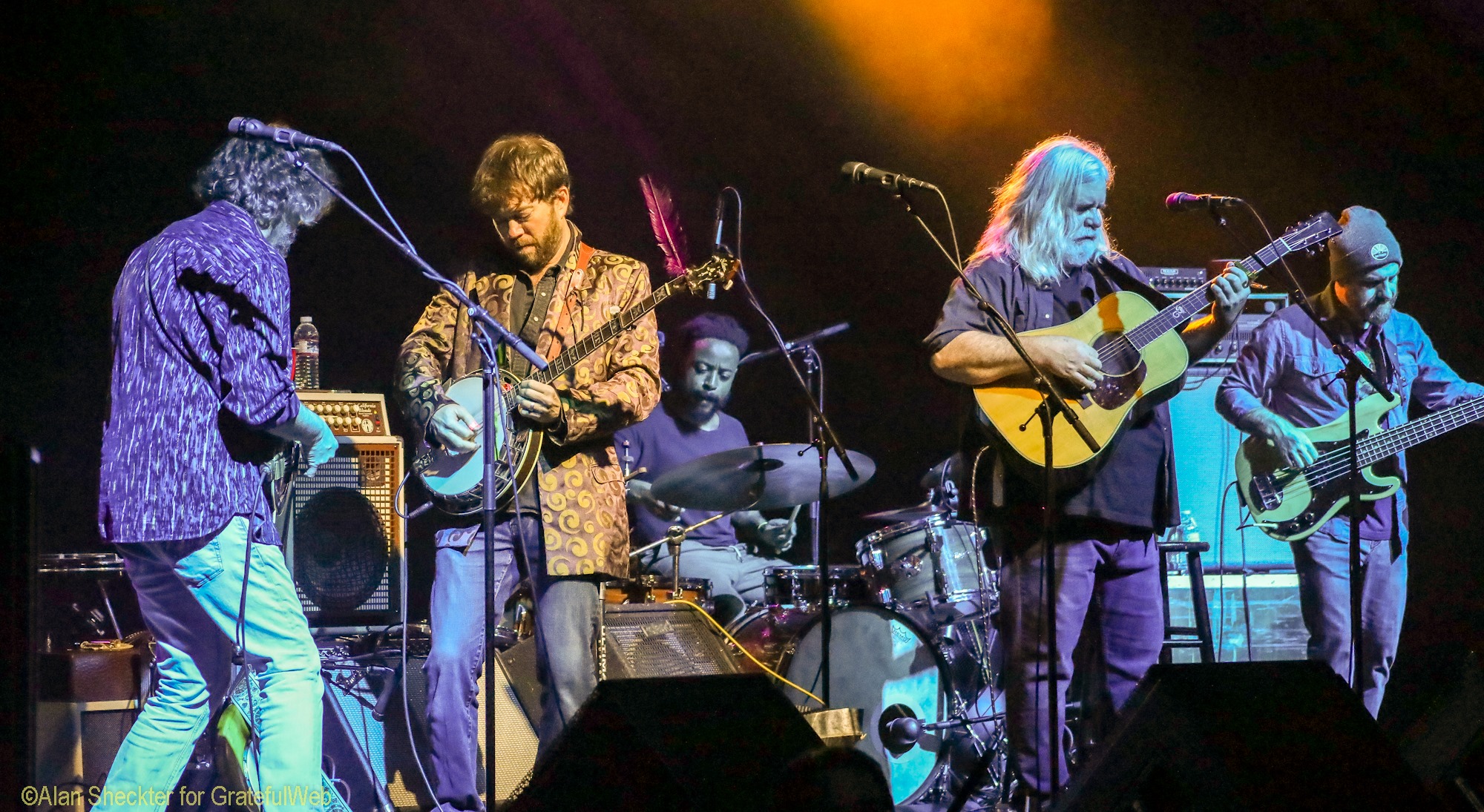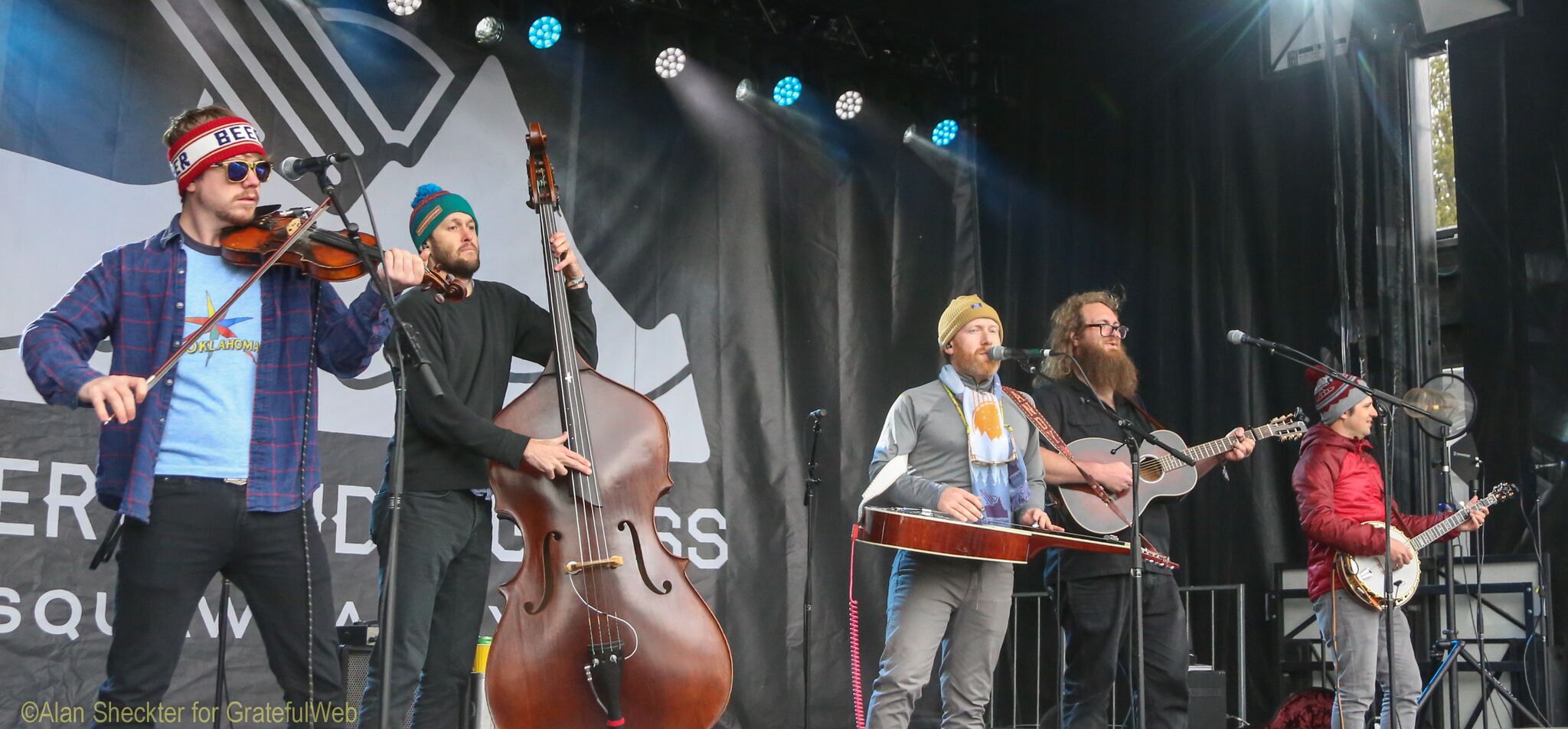 Legendary long-time Colorado bluegrass/jam band Leftover Salmon, Montana's dobro-led Lil Smokies, and San Francisco Bay Area "swamptronic experimental music" outfit Dirtwire will immediately precede Phil Lesh & Friends. And the day's itinerary also includes renowned Lake Tahoe-based fiddle-infused bluegrass/alt-country jammers Dead Winter Carpenters and trending northern California's roots-rock/psychedelia band Achilles Wheel.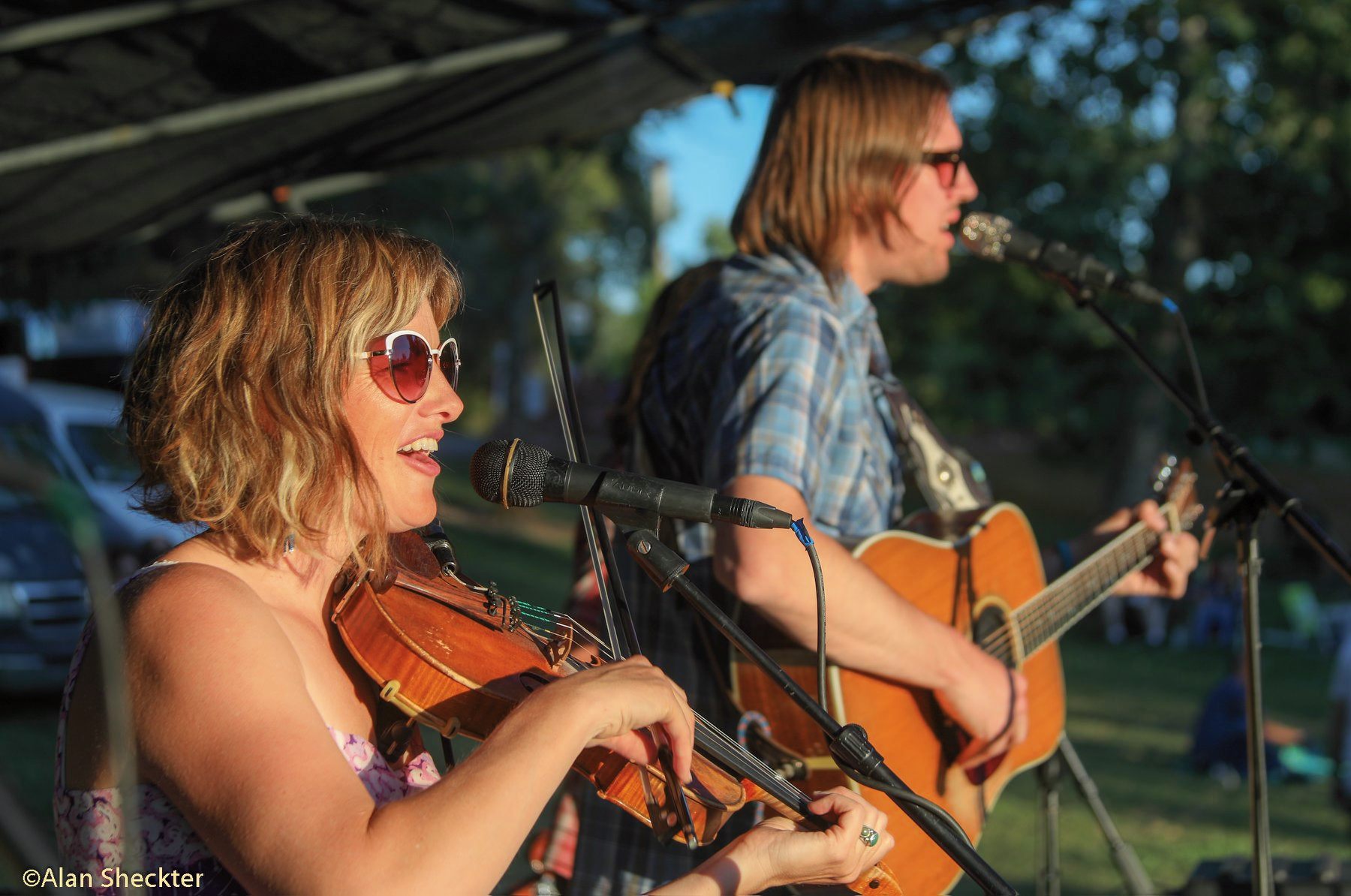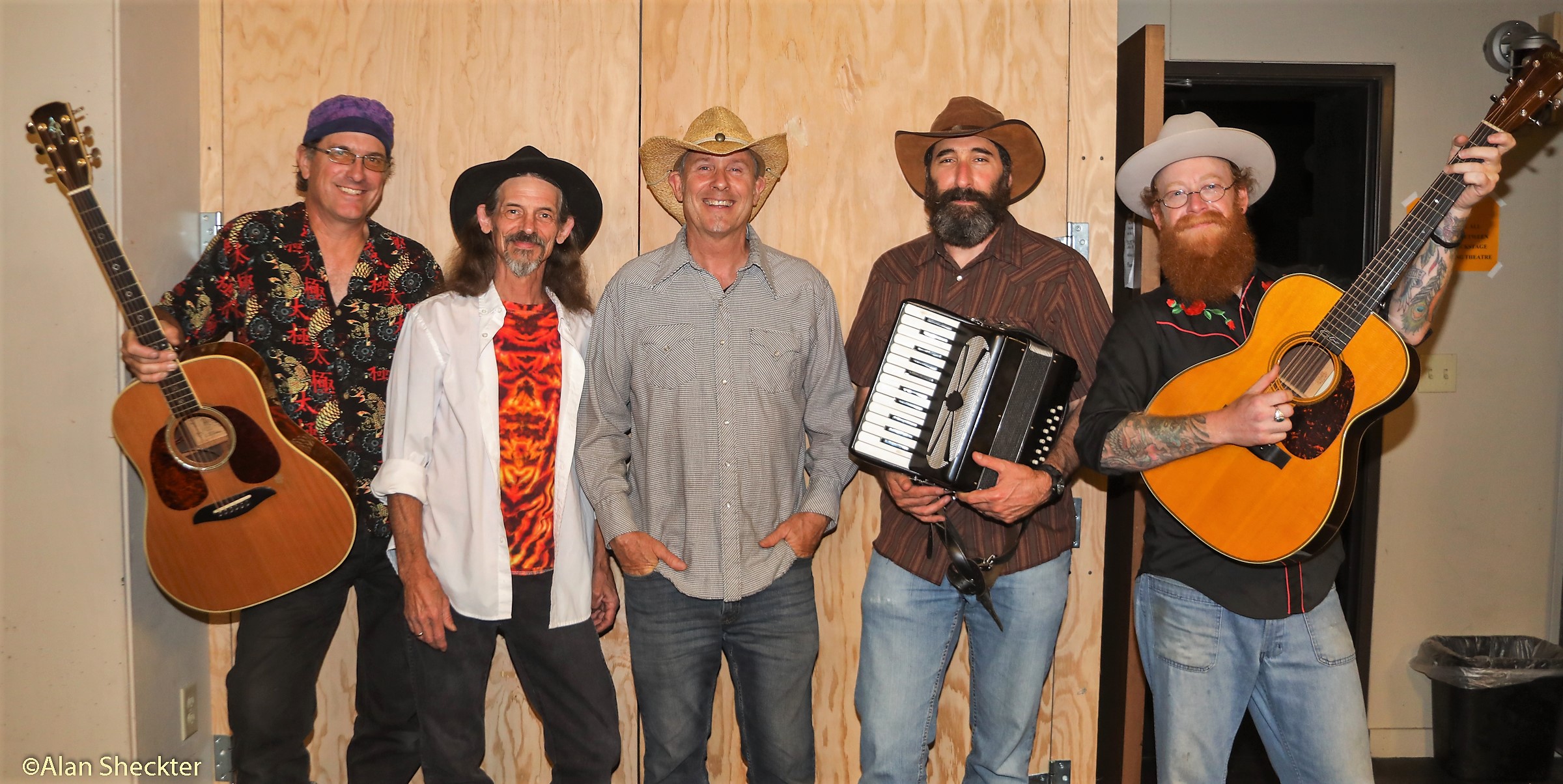 Lake Tahoe, a popular resort and playground-of-fun destination for gnarly adventure-seekers any day of the year, will play host to the shindig, which, offers – in addition to the delicious lineup of improvisational bohemian musicians – casino gambling, water and mountain sports, and postcard-worthy views along its 72-mile shoreline. At 6,000-foot elevation, Lake Tahoe also offers cool summer temperatures that provide relief from the mid-summer heat. The stage will be set, so to speak, with 40,000 square-feet of real sod and a large shade structure under which dance-loving music fans can frolic, said festival co-producer and site manager Ryan Kronenberg.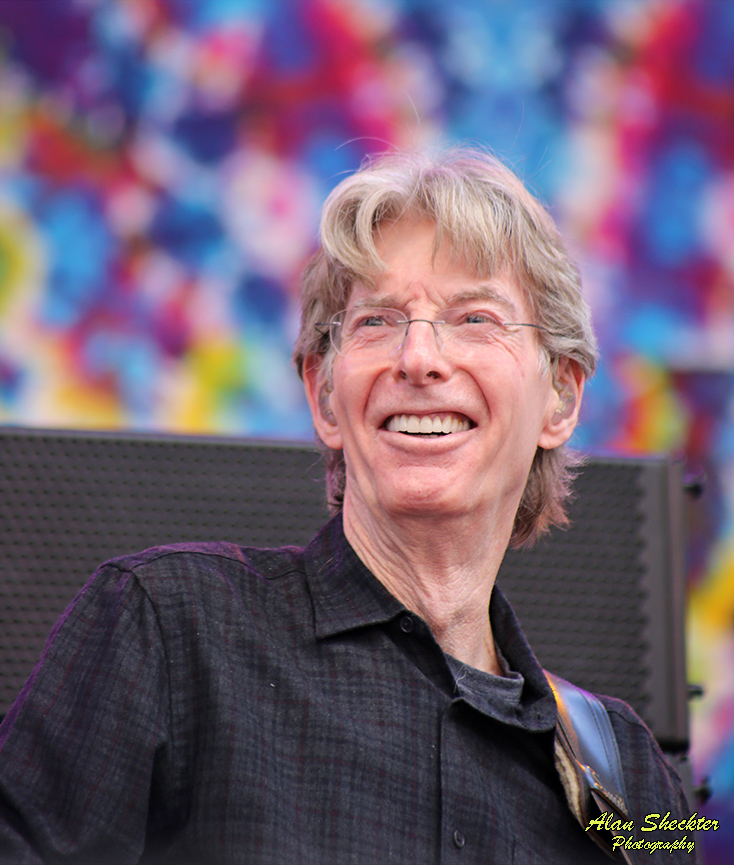 The history books show that, while California hosted the most Grateful Dead shows of all the states, very few Dead shows took place in the Lake Tahoe area. These are the confirmed few:
8/19/1967, Grateful Dead, American Legion Hall, South Lake Tahoe, CA
8/25 & 26/1967, Grateful Dead, Kings Beach Bowl, Kings Beach, CA
2/22 to 24/1968, Grateful Dead ("Trip & Ski"), Kings Beach Bowl, Kings Beach, CA
5/12/1974, Grateful Dead, Mackay Stadium, University of Reno, Reno, NV (about one hour from Lake Tahoe)
3/13/1982, Grateful Dead, Centennial Coliseum, Reno, NV (about one hour from Lake Tahoe)
8/24/1985, Grateful Dead, Boreal Ridge Ski Resort, Soda Springs, CA, (about 30 minutes from Lake Tahoe)  
6/25/2000, Phil Lesh & Friends, Grand Sierra Resort Amphitheater, Reno, NV (about one hour from Lake Tahoe)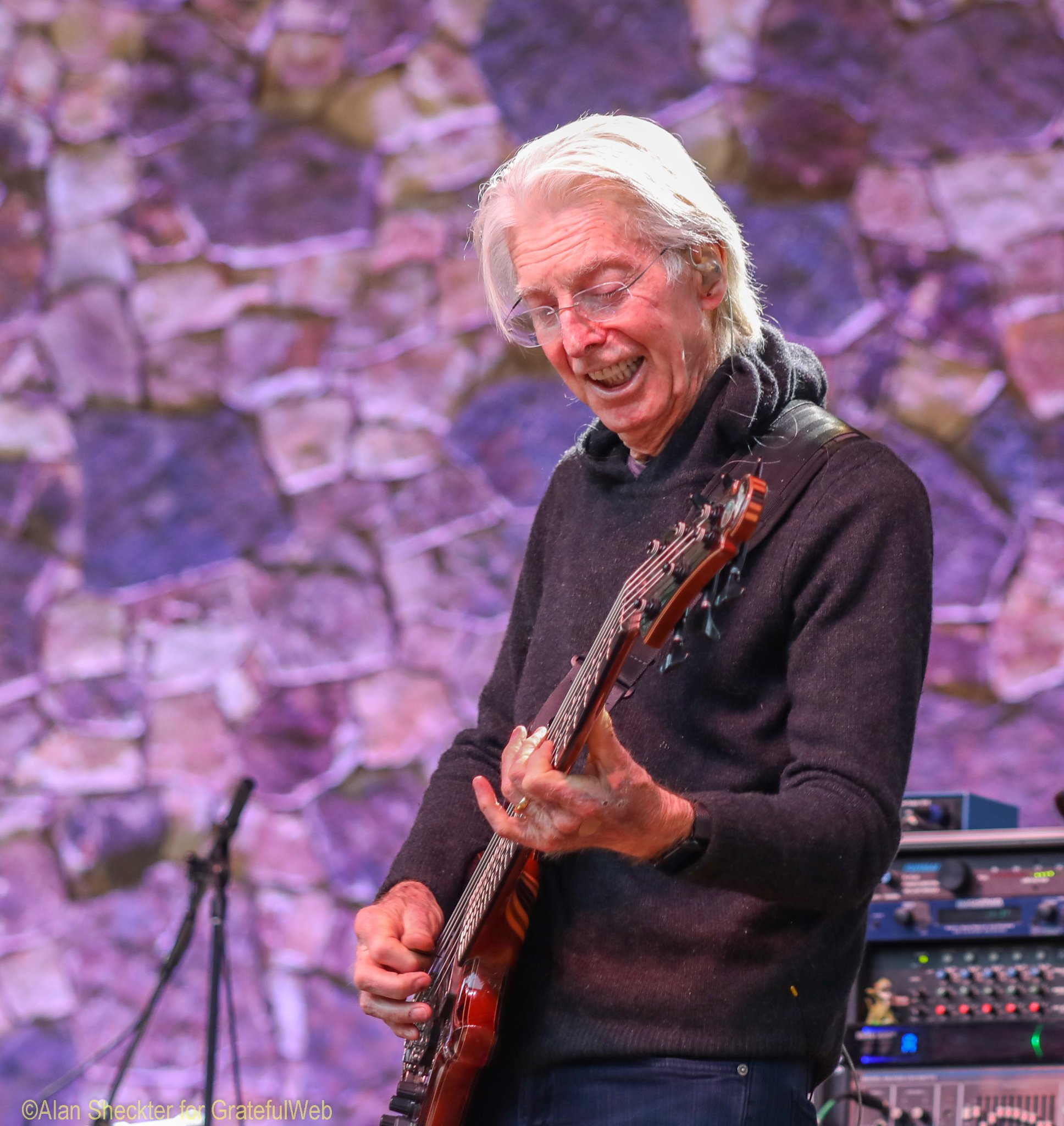 Following a recent Phil & Friends show at Stanford University in Palo Alto, California, Kronenberg, an unabashed Grateful Dead fan, said he made the suggestion to a few friends who could make such a large event happen, including Dan Sheehan of Good Vibez Presents, which has produced the California Roots Music and Arts Festival in Monterey, California, since 2010, and is involved with the Levitate Festival, at which Phil Lesh and Friends are slated to play on July 9. Soon, these like-minded ringleaders of fun talked and planned, and in a short time Bluegrass and Beyond had its headliner. The event is being produced via a partnership between Good Vibez Presents and PR Entertainment.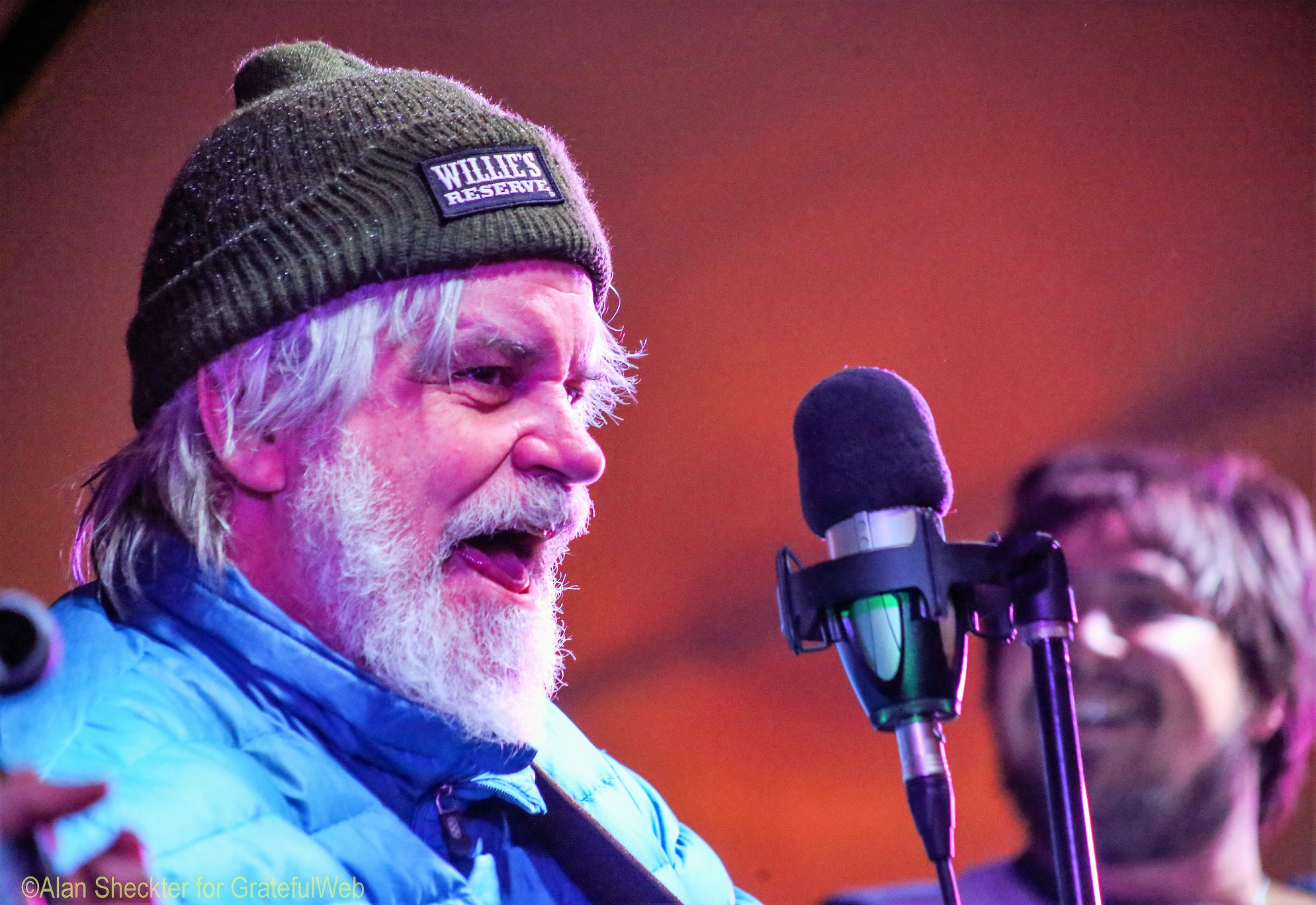 As luck would have it, Bluegrass and Beyond is the first of three one-day fests in the same weekend at the Hard Rock Hotel & Casino's Outdoor Arena. The Bass Camp Festival V, an annual EDM event starring Slander, is set for Saturday; followed by Sunday's fifth annual Lake Tahoe Reggae Festival, featuring Slightly Stoopid. More info on all three events: https://www.goodvibezpresents.com/events.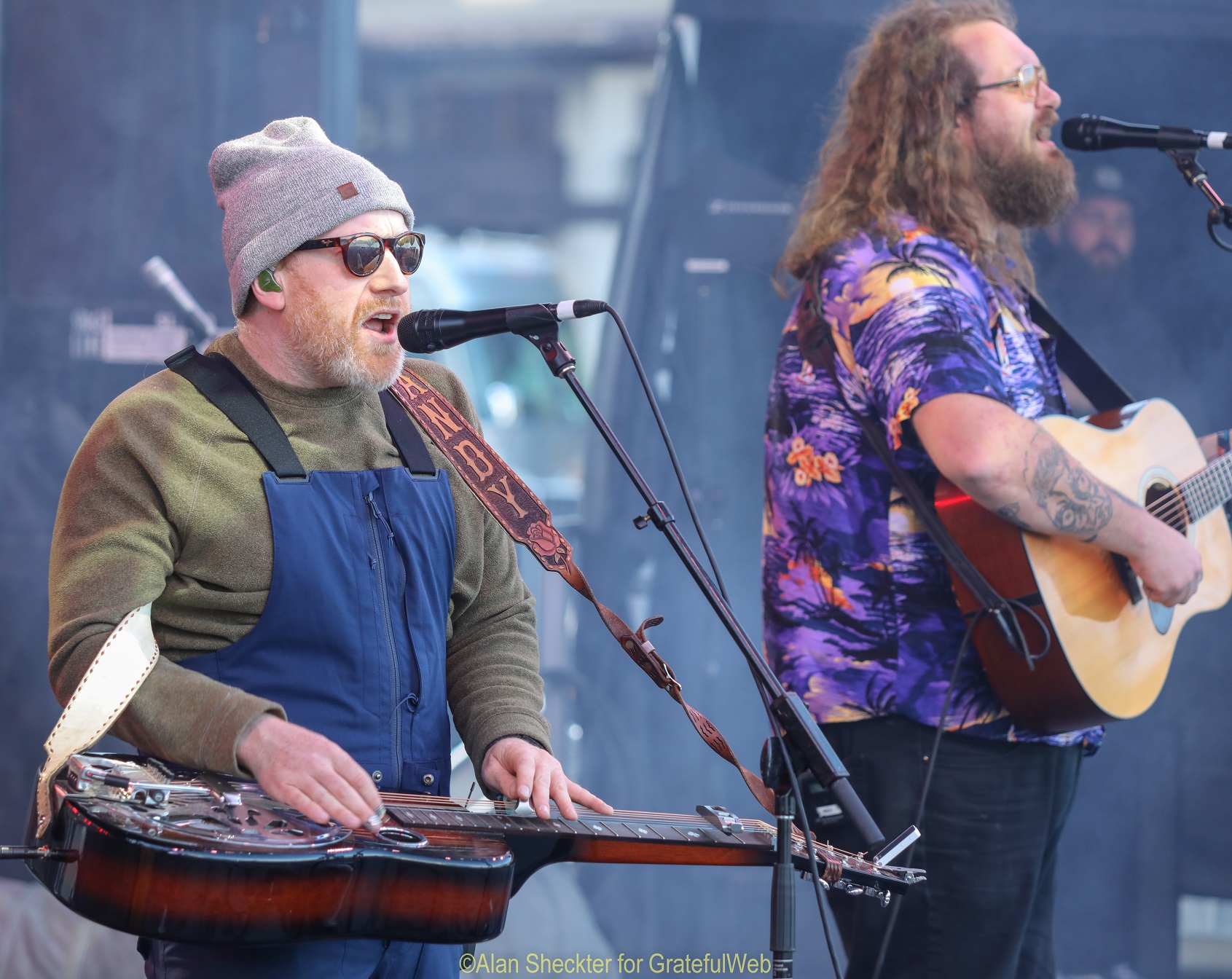 This year's inaugural Bluegrass and Beyond Festival revives the name of much smaller Bluegrass and Beyond events held between 2009 and 2011, also on the Nevada side of Lake Tahoe. Kronenberg, who is a co-founder of the Hangtown Music Festival,  helped present the final one of those, which featured Keller Williams, Peter Rowan, & Hot Buttered Rum.
Good Vibez Presents & PR Entertainment Press Release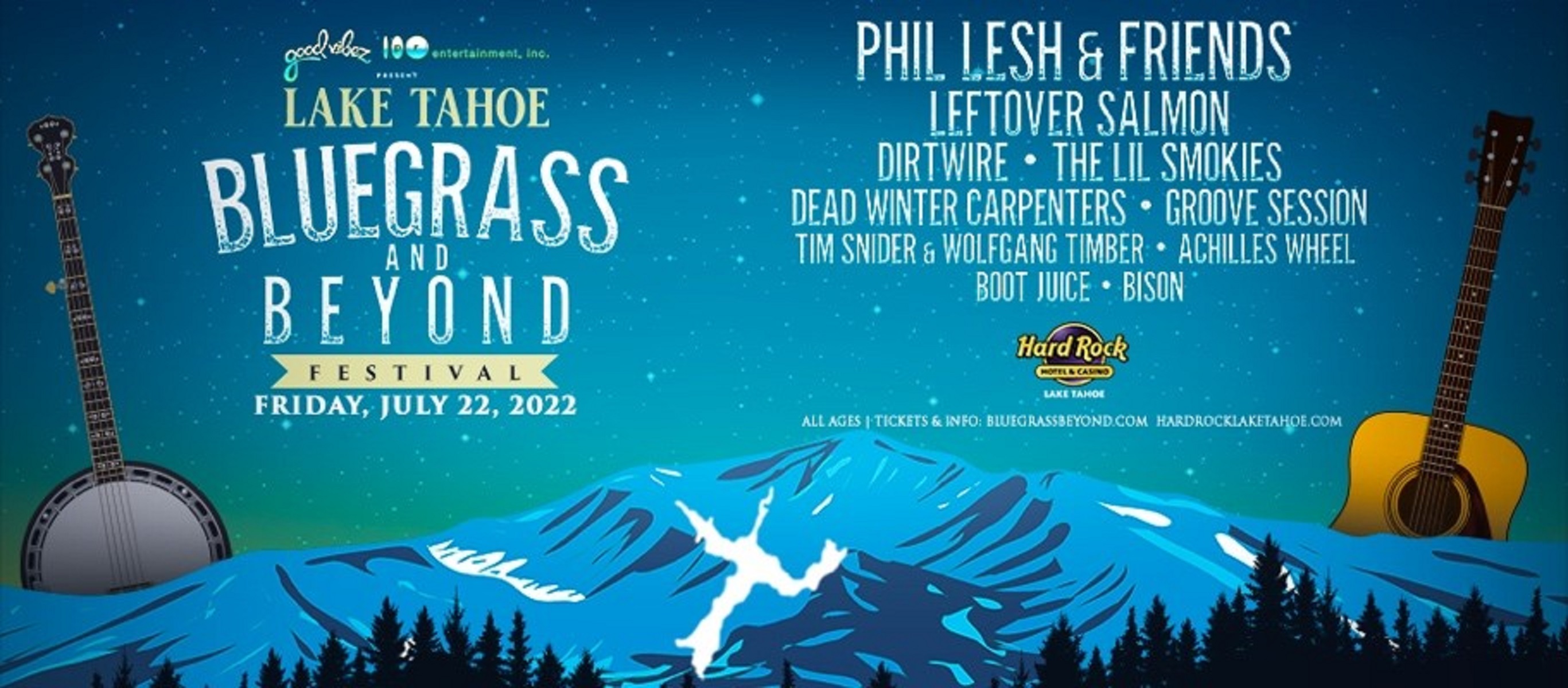 Banjos, flat-top guitars, fiddles, mandolin's and more - The Lake Tahoe Bluegrass and Beyond Festival will have you dancing under the Tahoe sun and into the night with every band's unique combination of mountain music, bluegrass, jams and jazz. The popular summer music & arts festival has officially announced their lineup to music lovers in one of the most beautiful places on the planet, Lake Tahoe.  The  Hard Rock Hotel & Casino Lake Tahoe will host the event, Friday, July 22, 2022, in the Hard Rock Outdoor Arena.  
 
This year's lineup will feature Phil Lesh & Friends, Leftover Salmon, Dirtwire, The Lil Smokies, Dead Winter Carpenters, Groove Session, Tim Snider & Wolfgang Timber, Achilles Wheel, Boot Juice, and Bison.  
Phil Lesh, founding member of the Grateful Dead, will announce his lineup of "friends" coming with him to perform in Lake Tahoe soon.  Lesh toured with a regularly rotating lineup of musicians that included Warren Haynes, Derek Trucks, Jorma Kaukonen, Jimmy Herring, Robben Ford, and members of Phish, Little Feat, The String Cheese Incident, Moe and more. Renowned for his three-decade stint as the bassist with the Grateful Dead, Phil Lesh proved a fan favorite as much for his distinctive jazz playing as for his single-minded devotion to the band, overseeing the quality of every legitimate release.
Adding to the Bluegrass & Beyond lineup will be Leftover Salmon.  Few bands stick around for 30 years. Even fewer bands leave a legacy that marks them as a truly special, once-in-lifetime type band. And no band has done all that and had as much fun as Leftover Salmon. Since their earliest days as a forward thinking, progressive bluegrass band who had the guts to add drums to the mix and who were unafraid to stir in any number of highly combustible styles into their ever-evolving sound, to their role as pioneers of the modern jamband scene, to their current status as influential elder-statesmen of that scene — casting a huge shadow over every festival they play — Leftover Salmon has been a crucial link in keeping the traditional music of the past alive, simultaneously pushing that sound forward with their own weirdly unique style.
The festival grounds will include a beautiful 30,000 square feet of real grass lawn, beautiful shade structures and sails, a vendor village with arts, crafts, clothing, festival merchandise, and more, live artist paint wall, and great Food & Beverage offerings. This is an All-Ages event.  Minors under 13 must be accompanied by an adult.
 
Tickets are on sale now at https://bluegrassbeyond.com and range from $79.00-$99.00 for General Admission, to $179 VIP which includes Front-of-Stage viewing area, private food & beverage vendors, luxury portable restrooms, and access to an exclusive pool party with live music all day and into the night.  
 
Follow on Twitter @tahoebluegrass  Instagram @bluegrassandbeyond  
Facebook  https://www.facebook.com/events/703960510661077