An ne'er before seen and heard assemblage of Phil Lesh & Friends came together at the Frost Amphitheater on the Stanford University campus for a dandy of a show on June 4.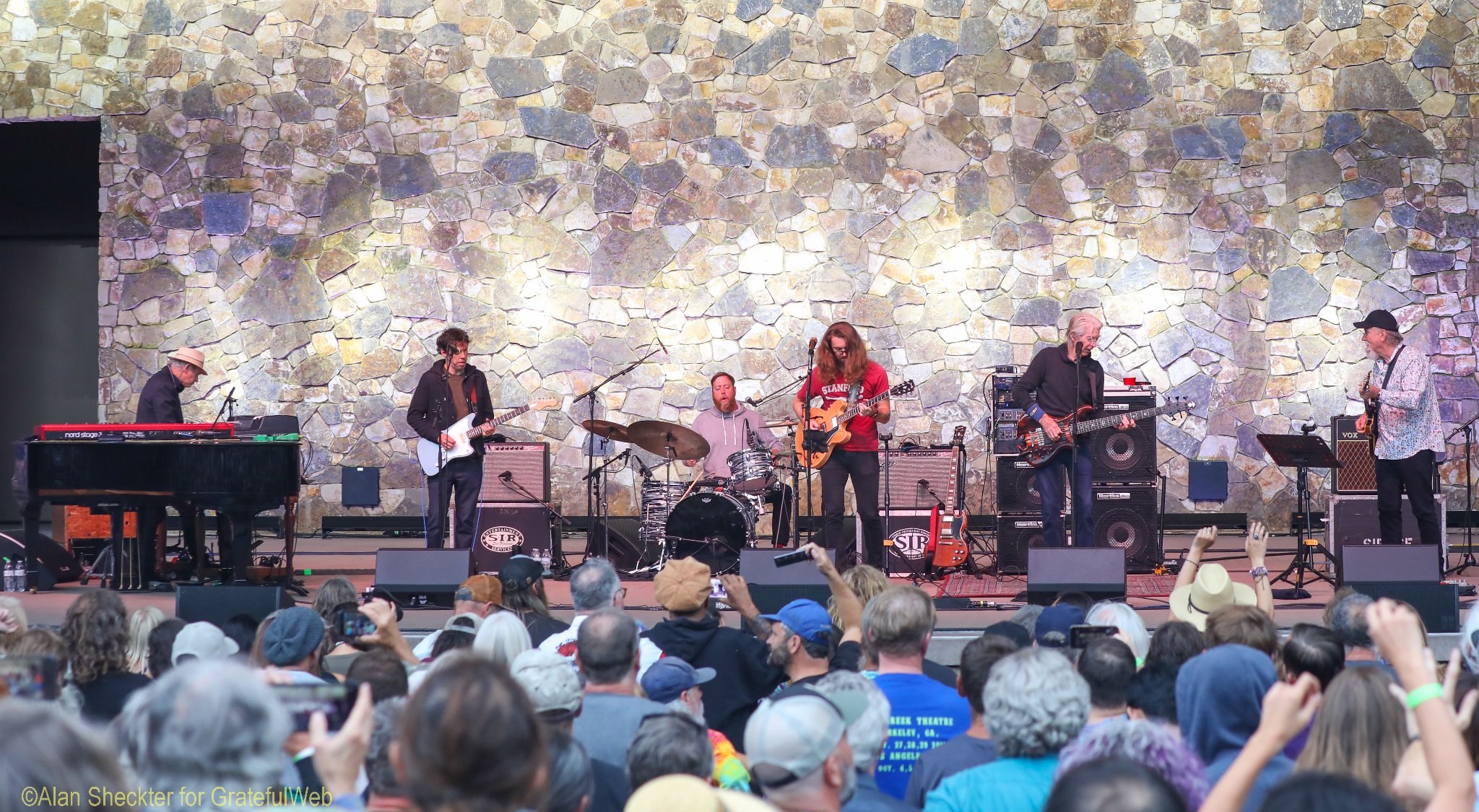 The two-set, 3 ½-hour extravaganza of sound gelled consistently, featured three guitarists, hit all the right notes, and delivered splendid, soul-nourishing exploratory jams.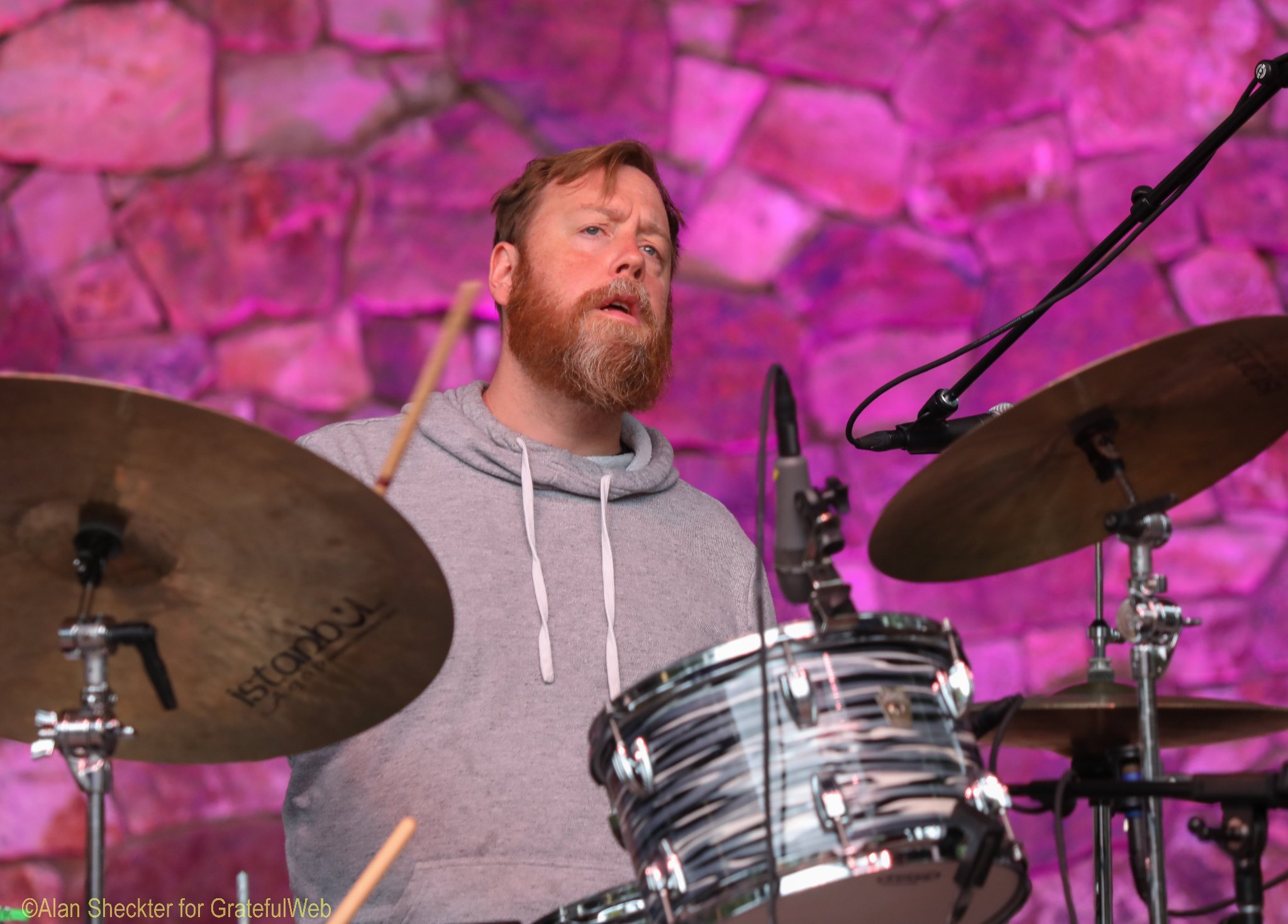 The show at Stanford kicked off for Lesh what is to be a quite active second half of 2022, in which he and assorted "Friends" are slated to perform 12 times in 11 states before settling in for nine dates at the Capitol Theatre in Port Chester, New York. On this night, in addition to bass and vocals contributions from Phil Lesh – the 82-year-old Grateful Dead co-founder – the band featured two stalwarts from Joe Russo's Almost Dead (JRAD) – Joe Russo (drum kit) and Scott Metzger (lead guitar 1, vocals) – along with John Scofield (lead guitar 2), Grahame Lesh (guitar, vocals), and Benmont Tench (keyboards). Russo and Metzger should be congratulated for, if nothing else, flying in to play the show after JRAD concerts in Colorado on each of the three preceding days.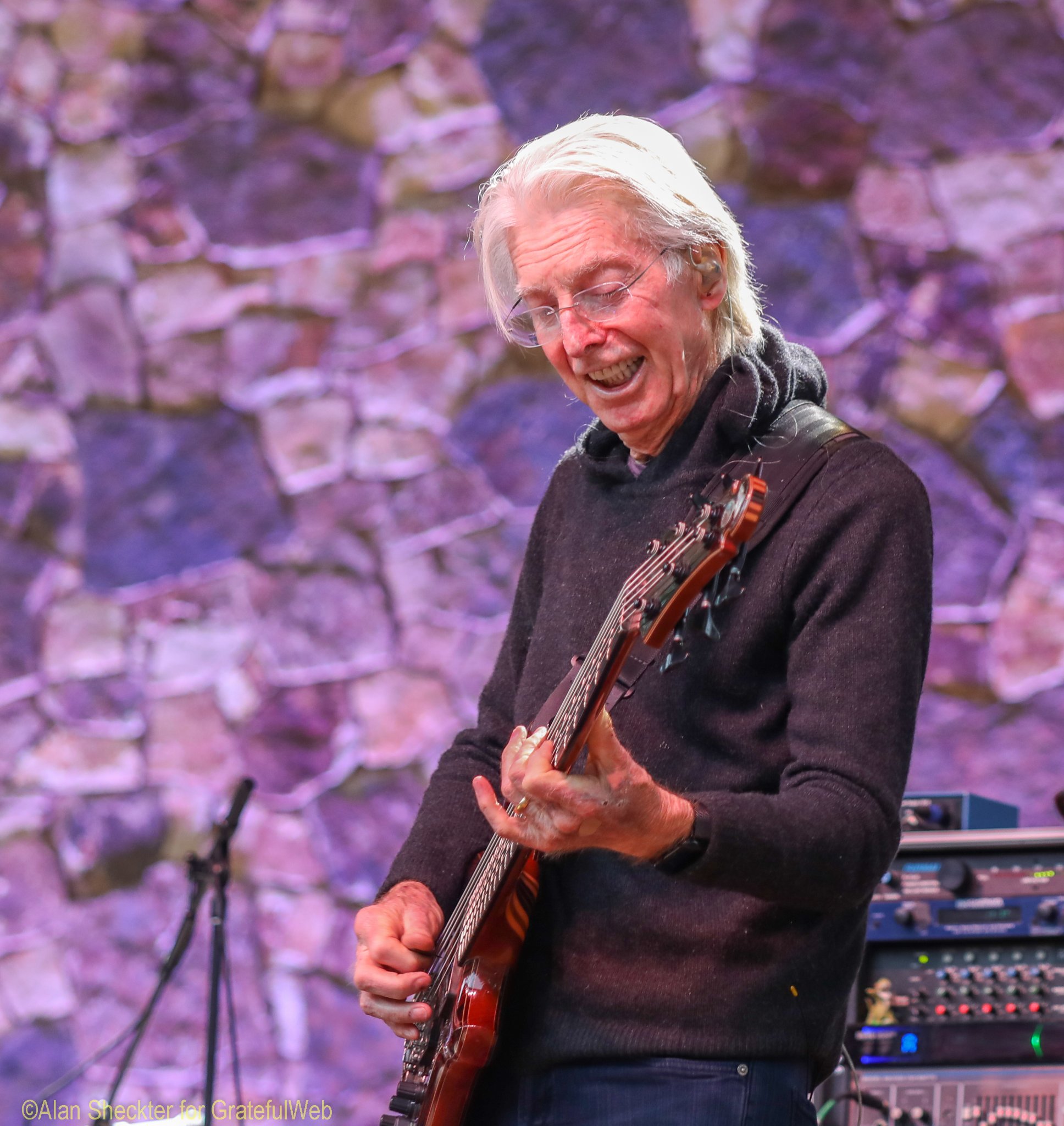 Phil Lesh, who performed at The Frost in Palo Alto, Calif., as part of the Grateful Dead 14 times, last played the venue in 2002 (Grahame Lesh was about 15 at the time). It is notable that the Frost is just a couple of miles from the location of what is as generally accepted as the Grateful Dead's first gig, at Magoo's Pizza, as The Warlocks, in 1965. When he took the stage at the Frost, Phil Lesh took in the adulation of the almost-full 8,000-capacity venue, acknowledging the crowd with a wide smile and hands over his heart. This was Lesh's second show since Halloween 2021; Phil & Friends performed one long set at the Skull & Roses festival in Ventura, California, in April.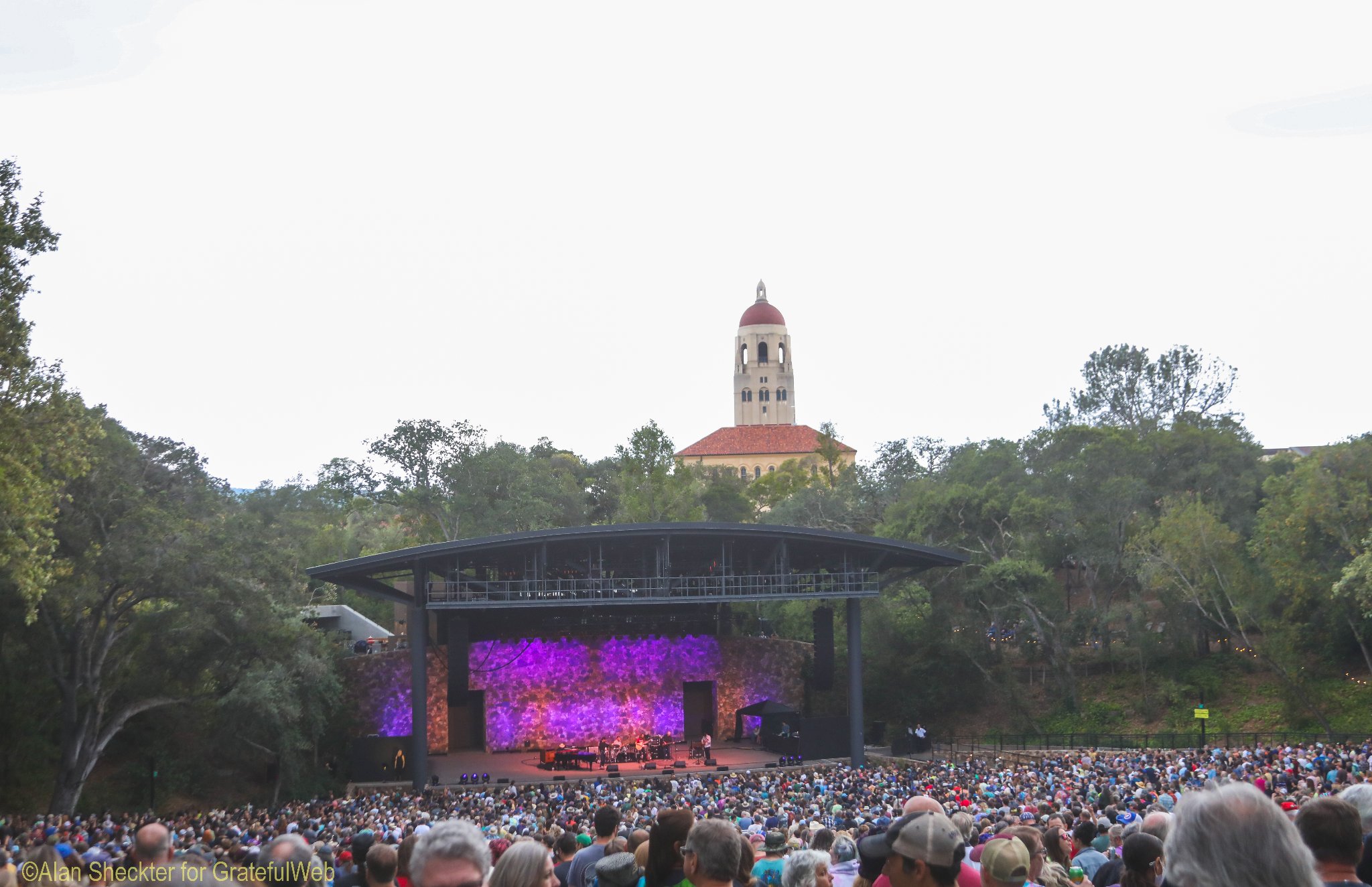 After noodling into an opening jam, the sextet eased into "Truckin," with Phil contributing vocals on the song as he has for 52 years now. Eventually the song's powerful and passionate jamming segued into an equally iconic Grateful Dead song, "Playing in the Band." At one point, the band eased into a most extraordinary instrumental segment in which all three guitarists contributed concurrent ecstatic passages just before the "Playing" reprise. The first two songs alone clocked in at a never boring 30 minutes.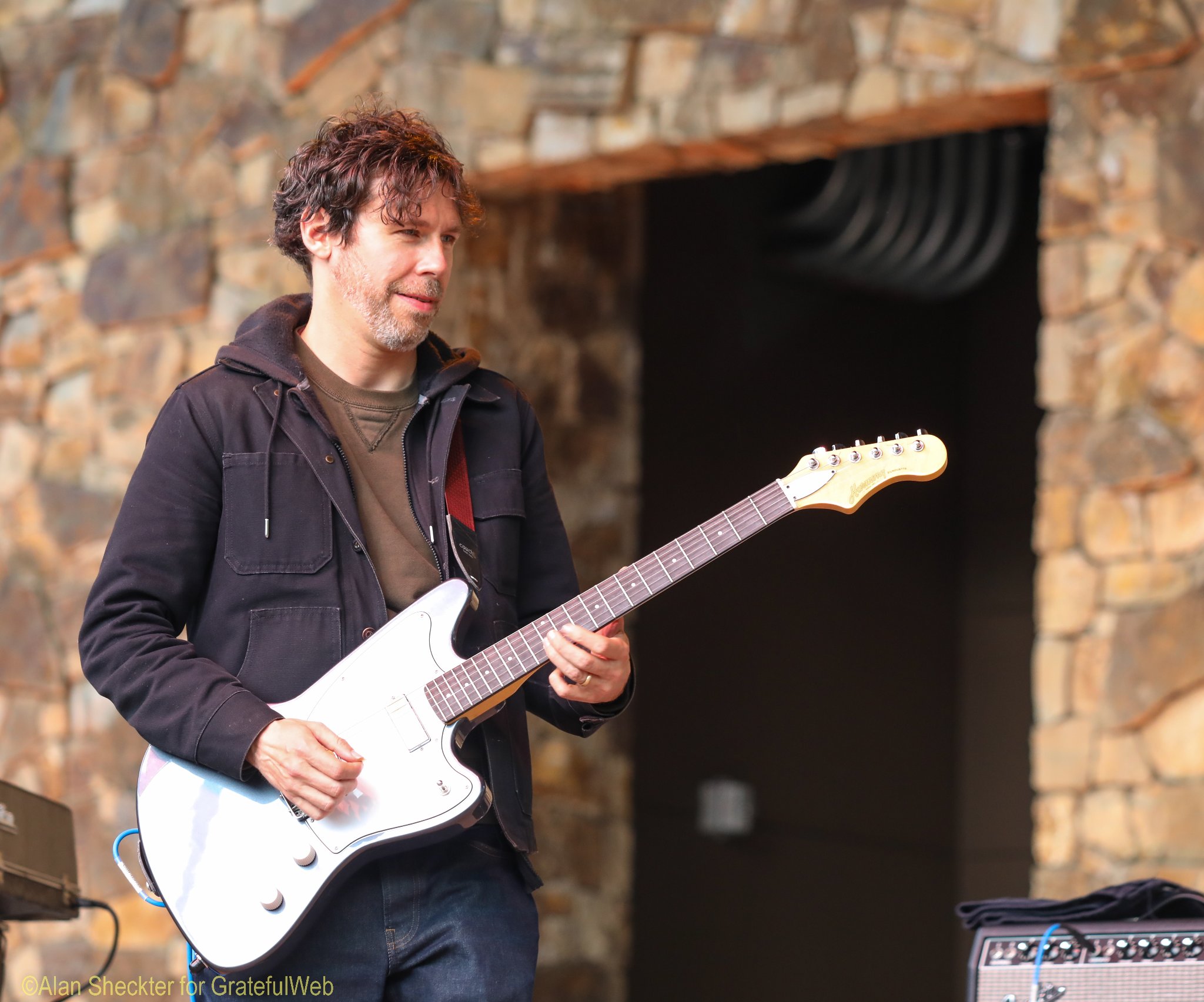 As members of Grateful Dead tribute band JRAD, Metzger and Russo, the latter of whom took on quite satisfactorily solo drum duties for Furthur during most of their 2009 to 2014 tenure, were naturally familiar with Phil & Friends' material. In addition, Scofield and Tench's appreciation, understanding, and familiarity with the songbook was impressively apparent.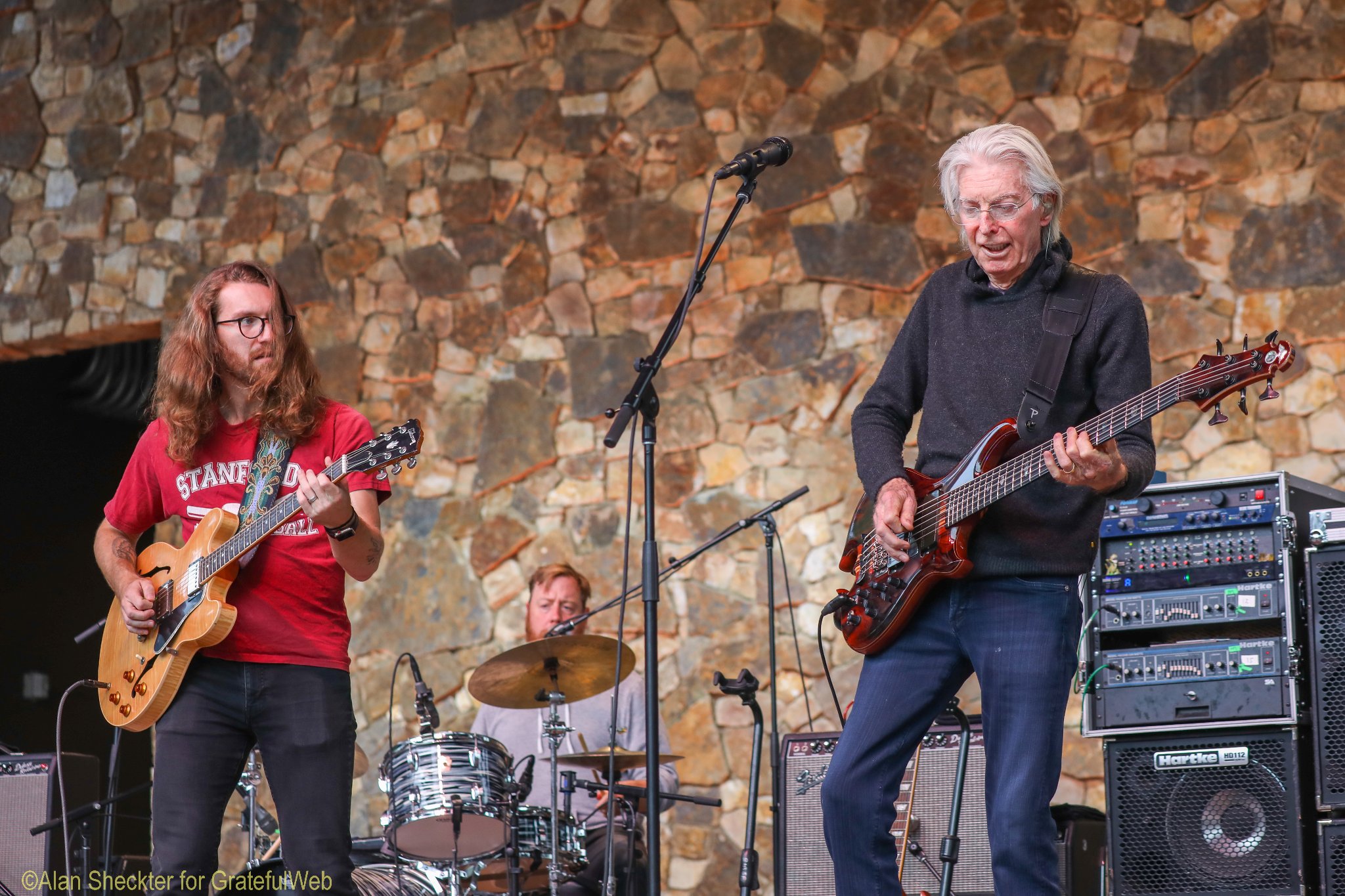 After the band, and everyone else, caught their breath, the group blasted into "St Stephen," with Phil and Grahame on vocals, Russo contributing animated drumming, and Tench offering organ flourishes reminiscent of the "Aoxomoxoa" album track. All through the night, Metzger and Scofield contributed sparking, inventive guitar passages, and at one juncture, during "St. Stephen," Scofield orchestrated a particularly adept guitar call and response with Grahame Lesh and Metzger. The momentary pause after St. Stephen's refrain of "What would be the answer to the answer man?" led into "The Eleven," enacting a song duo first offered to the masses 53 years ago on "Live Dead."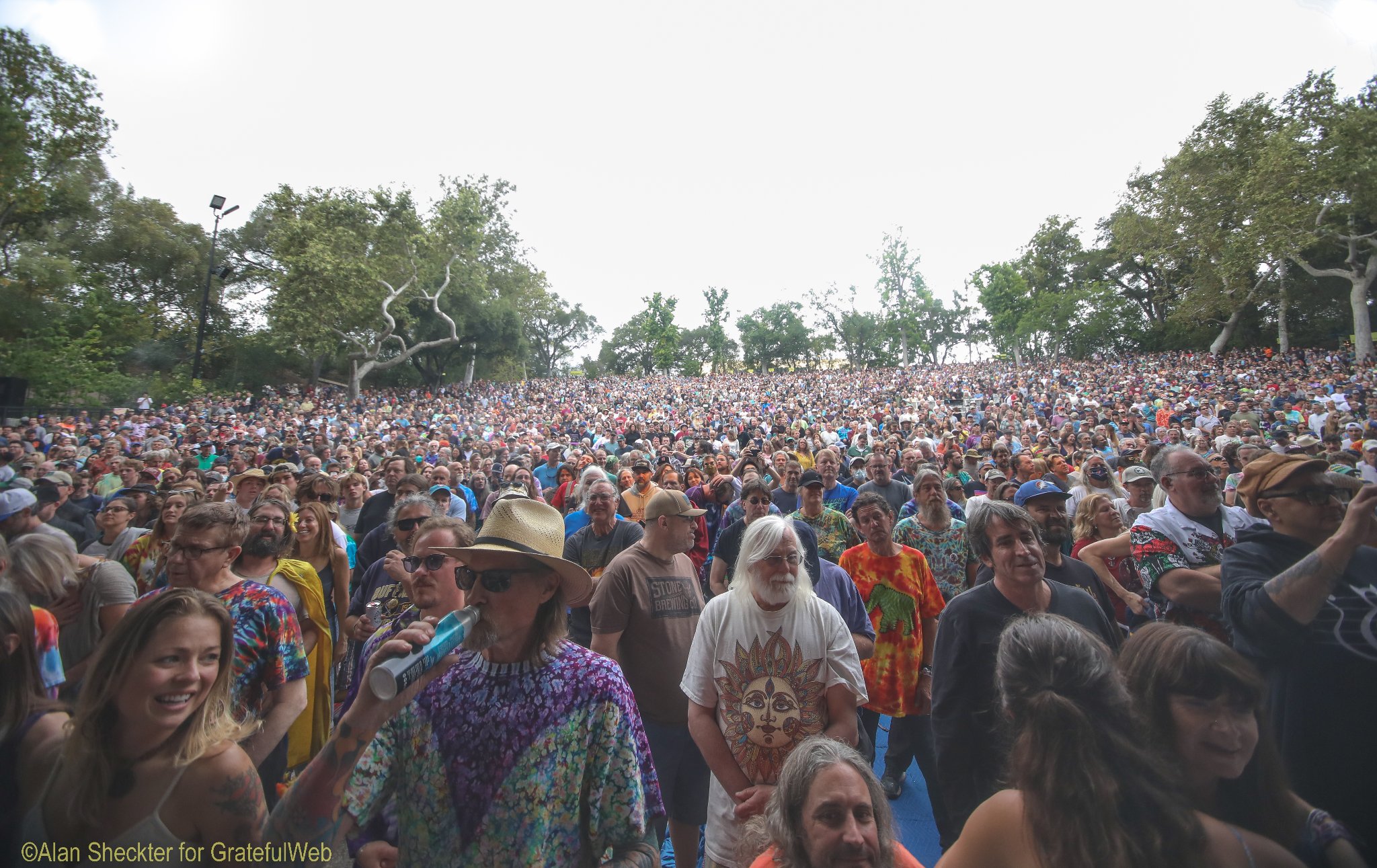 After a full stop that lasted only about 30 seconds, Phil & Friends launched into part three of the first set, with laudable presentations of two more all-time favorite Grateful Dead songs – "Uncle John's Band" and "Sugar Magnolia." Time and again the focus flowed from player to player and each excelled with vivid success on each spotlighted moment. The whole band seemed to have a jazzy spring in its step throughout the night as all songs were played at their familiar full speed, a refreshing contrast to the often sluggish pace of Dead & Company's material.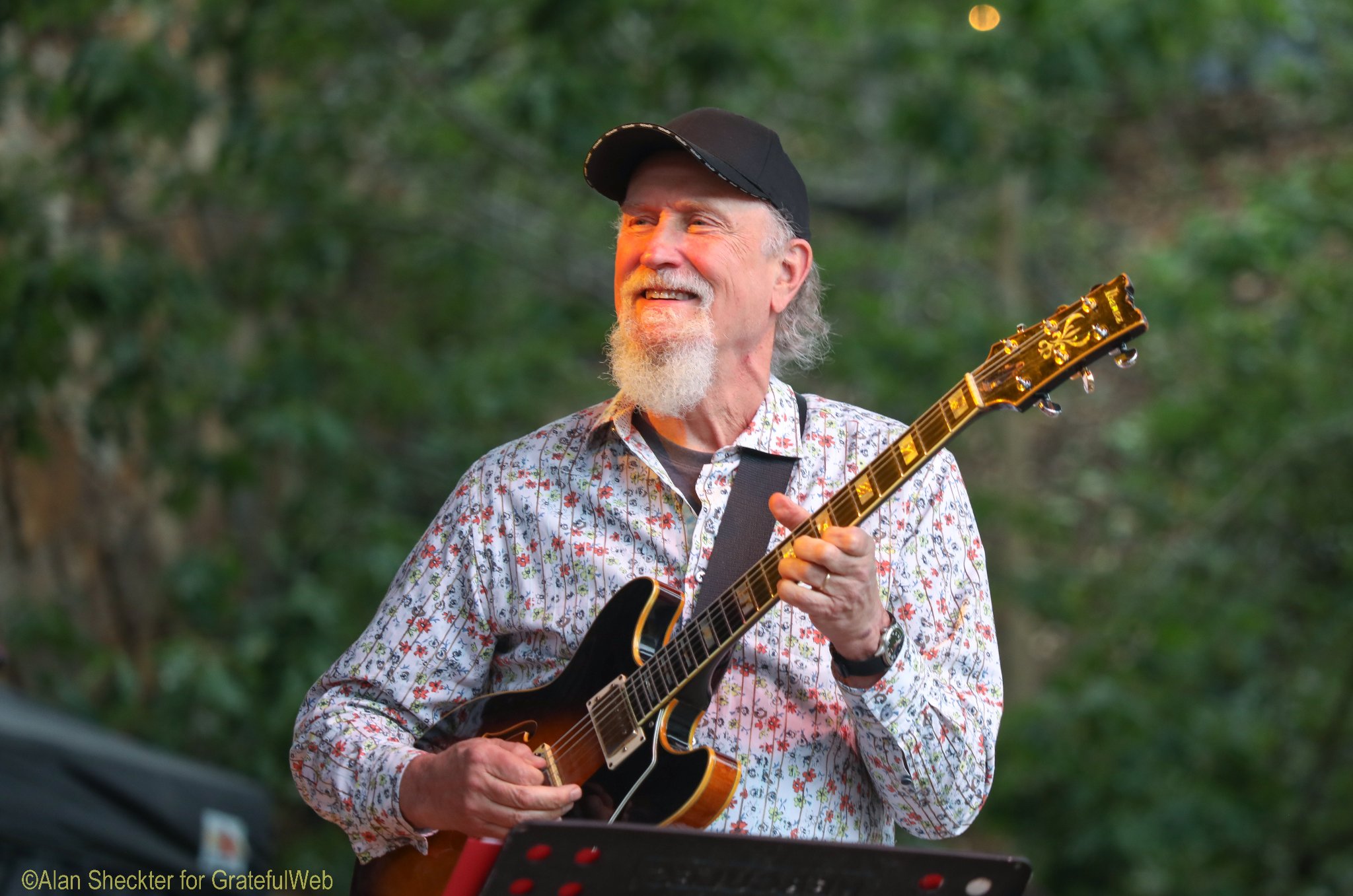 Jazz-rock guitarist Scofield, who toured and recorded with Miles Davis in the early 1980s, contributed "just right" lead guitar spontaneities with Phil & Friends. Scofield, who has led his own groups and recorded dozens of jazz-related projects for more than 30 years, will be touring extensively in Europe this summer with his Yankee Go Home Band.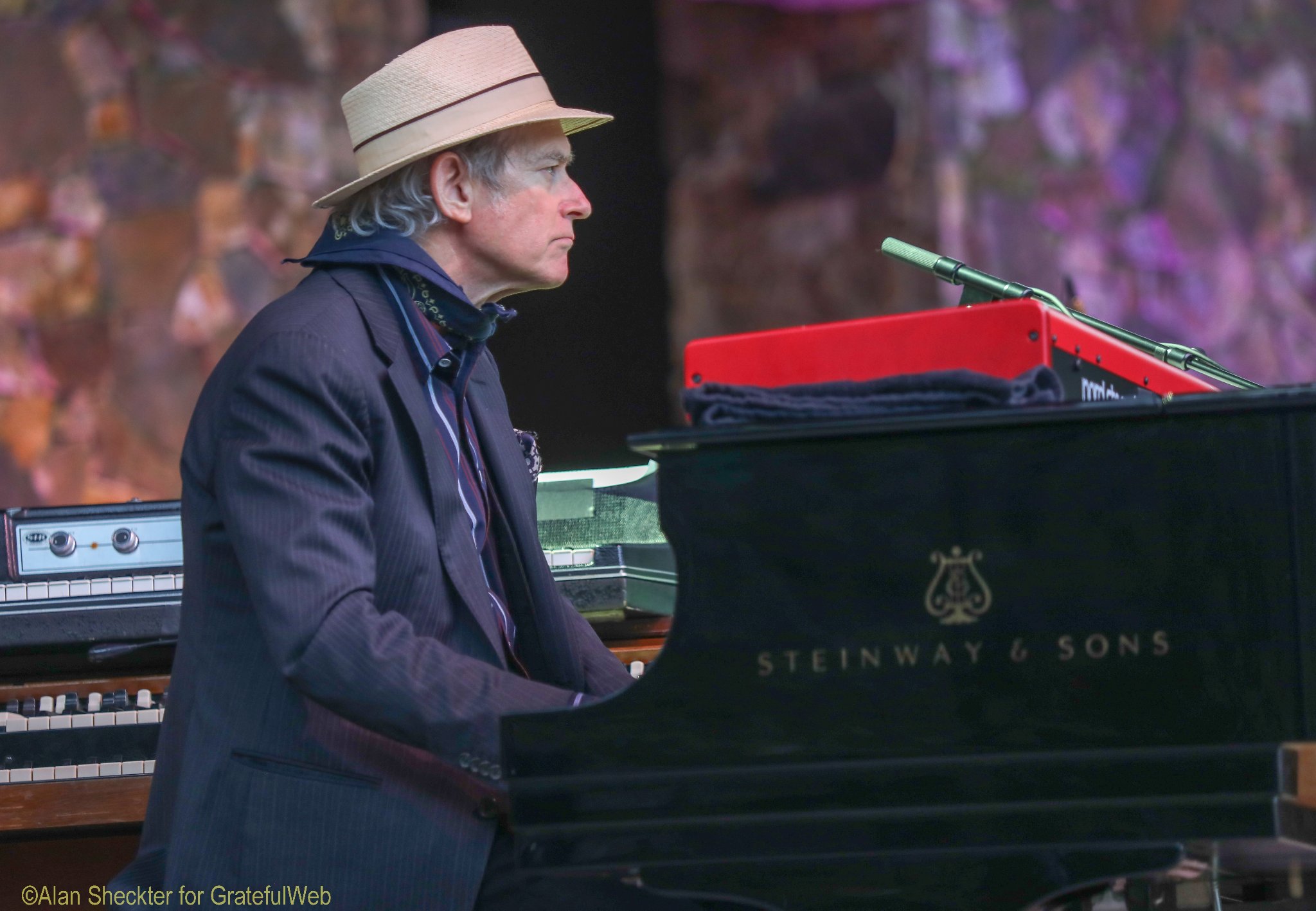 Tench, a co-founder of Tom Petty and the Heartbreakers, and member of that band's predecessor, Mudcrutch, has collaborated with, on stage and in the studio, such luminaries as Bob Dylan, Stevie Nicks, Ringo Starr, and the Watkins Family Hour. For a large number of concert attendees, it was their first exposure to Tench's skills on piano and organ.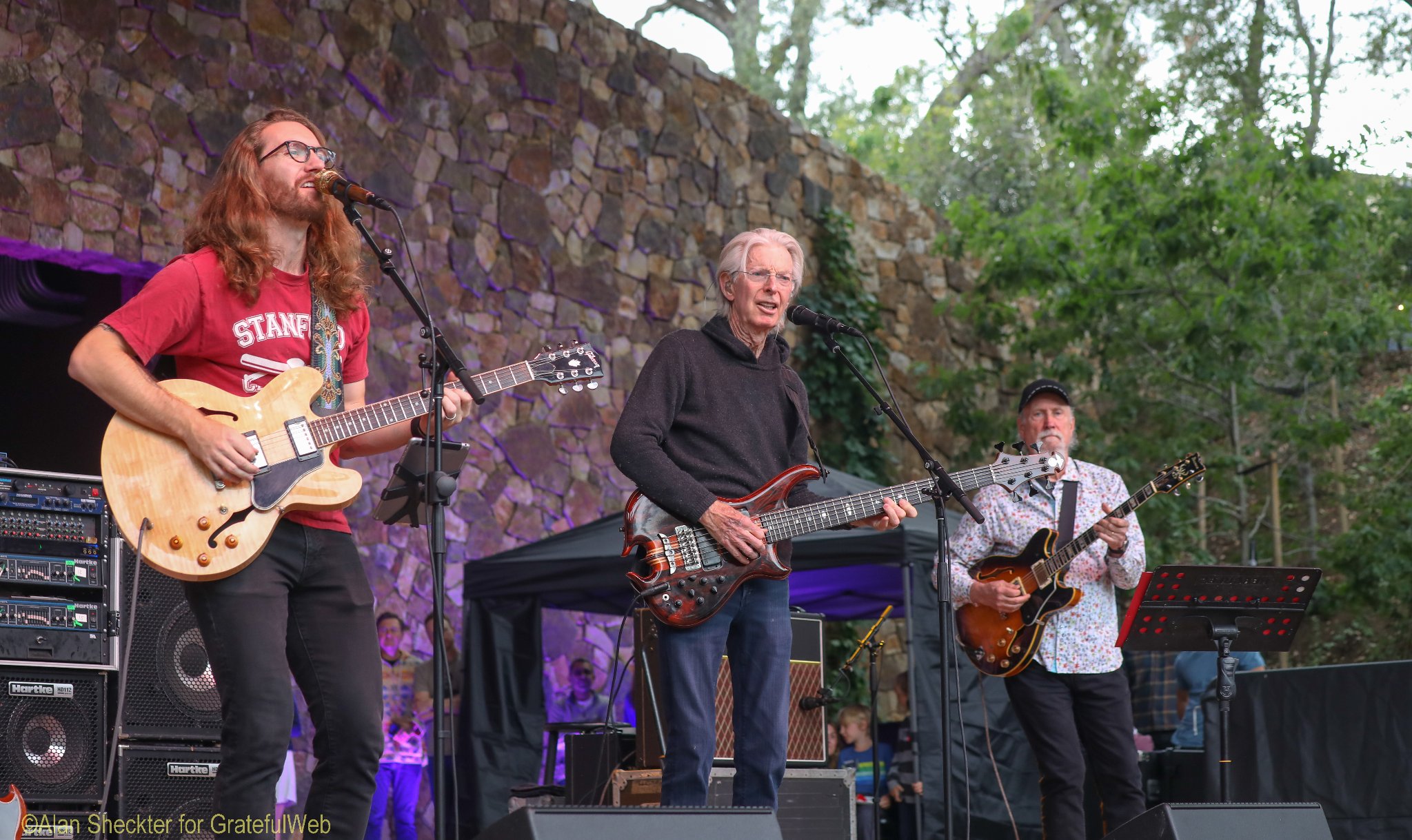 Phil & Friends returned for set two with a beautiful, 20-minute version of "Bird Song," with Phil Lesh taking lead vocals on the melodic ballad. The jamming interludes of "Bird Song," as is typical, allowed the band almost as much sonic latitude as a "Dark Star" jam. The conclusion of "Bird Song" melded with the opening of "I Know You Rider," with both Leshes and Metzger offering three-part harmonies in front of Russo's motivated drumming and everyone's combined instrumentation.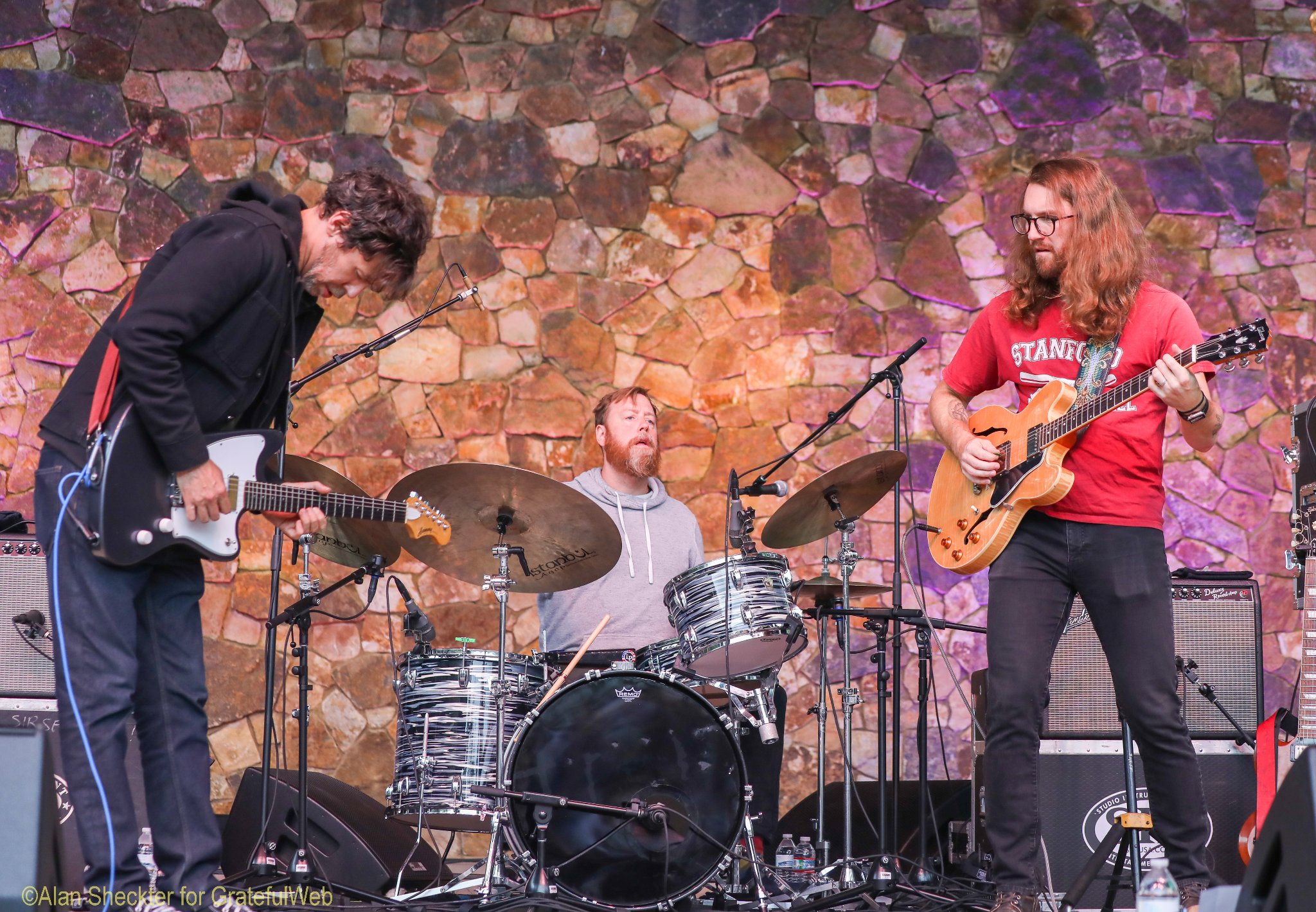 Next up was a version of "Let it Grow," with JRAD's Metzger taking lead vocals, and again Metzger and Scofield trading spectacular synchronous guitar improvisations. The band synthesized the quiet last notes of "Let it Grow" with a delicate intro to "Eyes of the World." Grahame Lesh sang the song's verses and Tench contributed sweet organ flourishes along the way.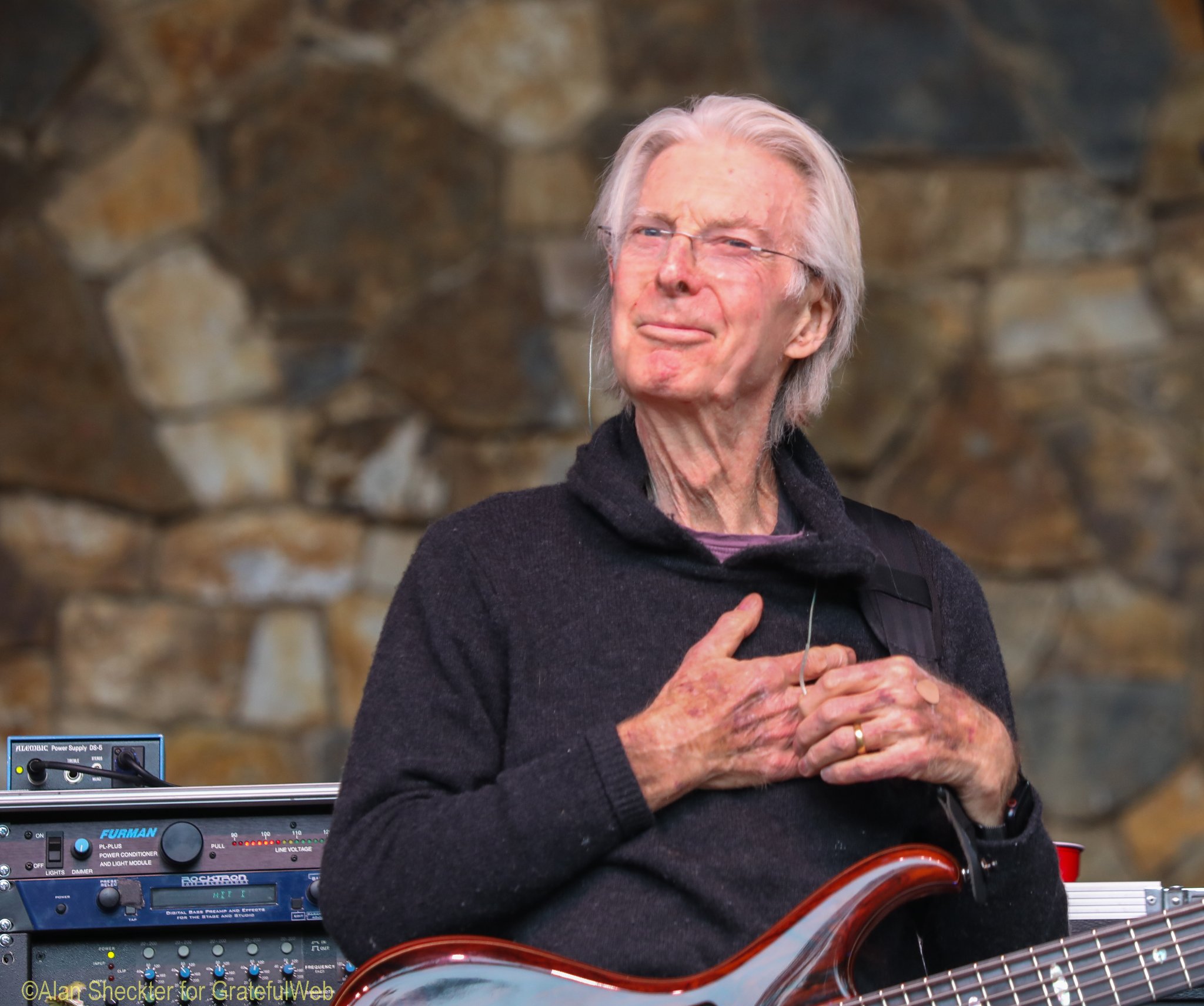 The balance of the set carried on with a splendid version of "The Wheel," followed by a quick tease of "Tennessee Jed," and then onto a reverential "Terrapin Station" to end the set. A quick but inspired encore of "Shakedown Street," as the time ticked to the venue's curfew, ended the show.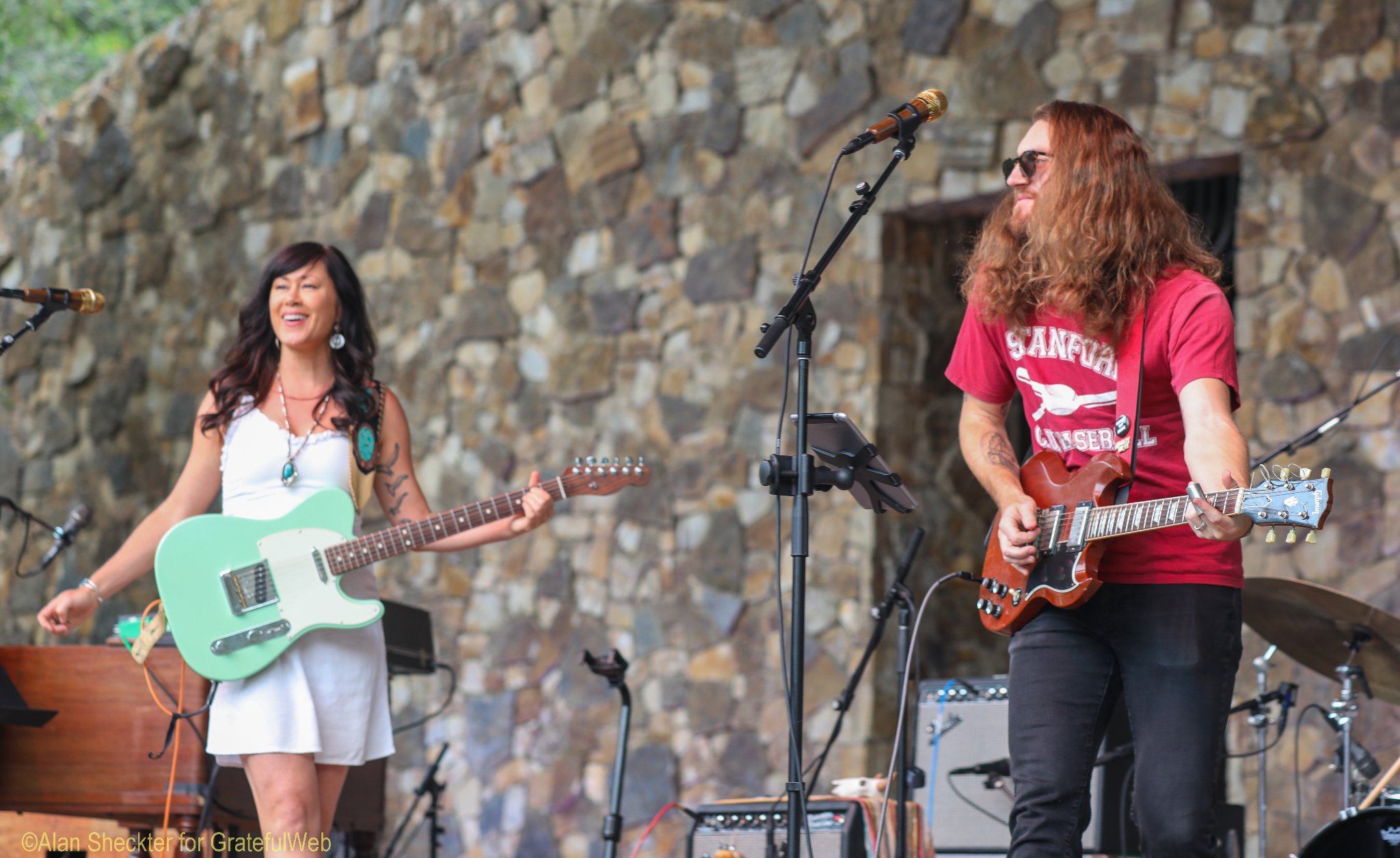 Led by Grahame Lesh and Elliott Peck, who alternated on lead vocals throughout, Midnight North opened the show at 5 p.m. with a set of roots rock/rock/alt-country songs and jamming that included the popular "Greene Country," rocking opener "We're Not Alone," and closer, "The Sailor and the Sea."
With band co-founder Connor O'Sullivan on bass, Nathan Graham on drums and "new guy" T.J. Kanczuzewski on keyboards, Midnight North leaned heavily on their most recent project, "There's Always a Story", also offered a Peck-sung version Tedeschi Trucks Band's "Do I look Worried."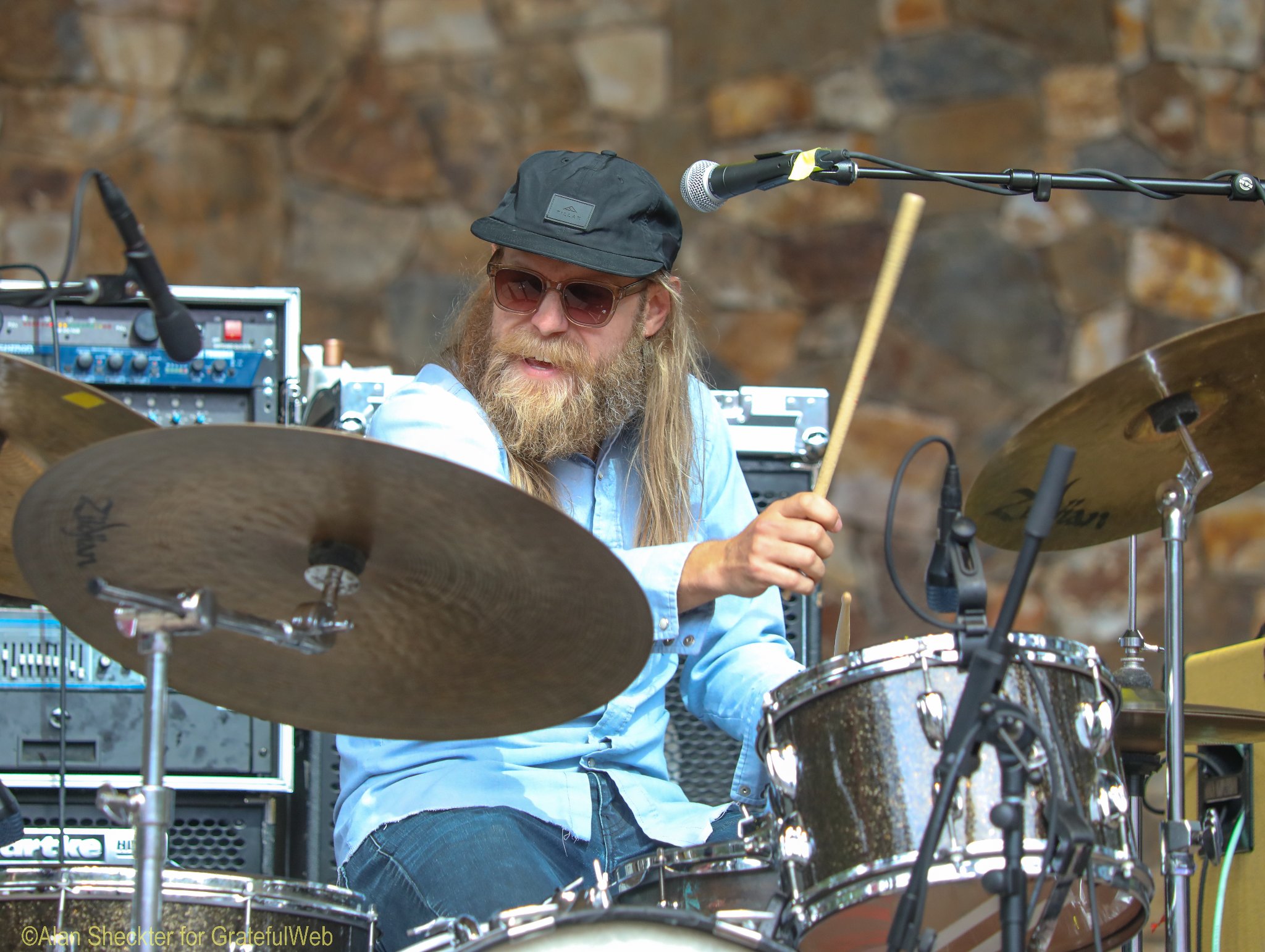 Phil & Friends: Set 1 – Truckin', Playing in the Band, Shakedown Street (tease), Playing in the Band, St. Stephen, The Eleven, Uncle John's Band, Sugar Magnolia. Set 2 – Bird Song, I Know You Rider, Let It Grow, Eyes of the World, The Wheel, Tennessee Jed (tease), Lady With a Fan, Terrapin Station. Encore –Shakedown Street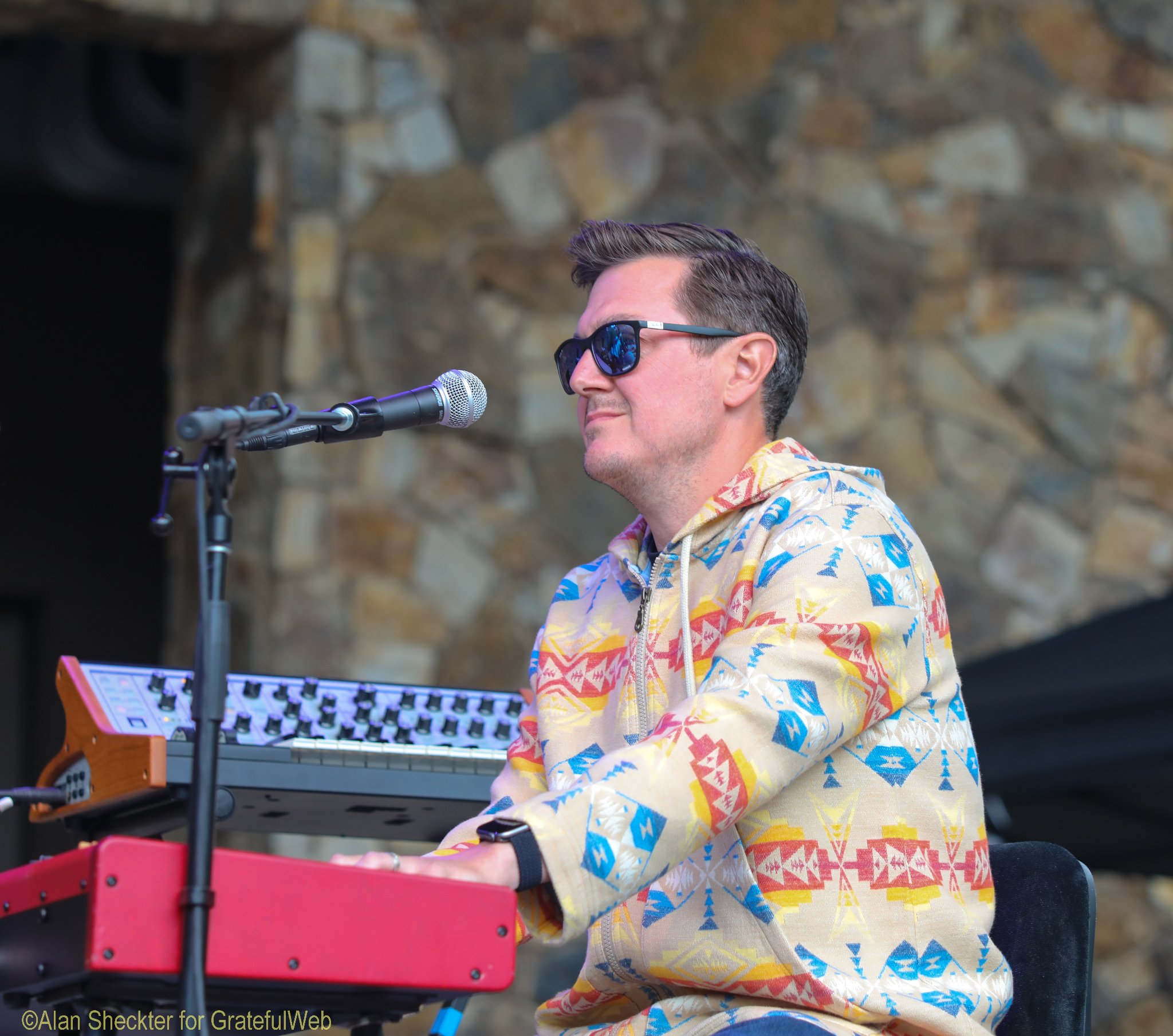 Midnight North: We're Not Alone, Playing a Poor Hand Well, Earthquakes, Good Days, Wild Card, Do I Look Worried, Greene County, The Sailor & The Sea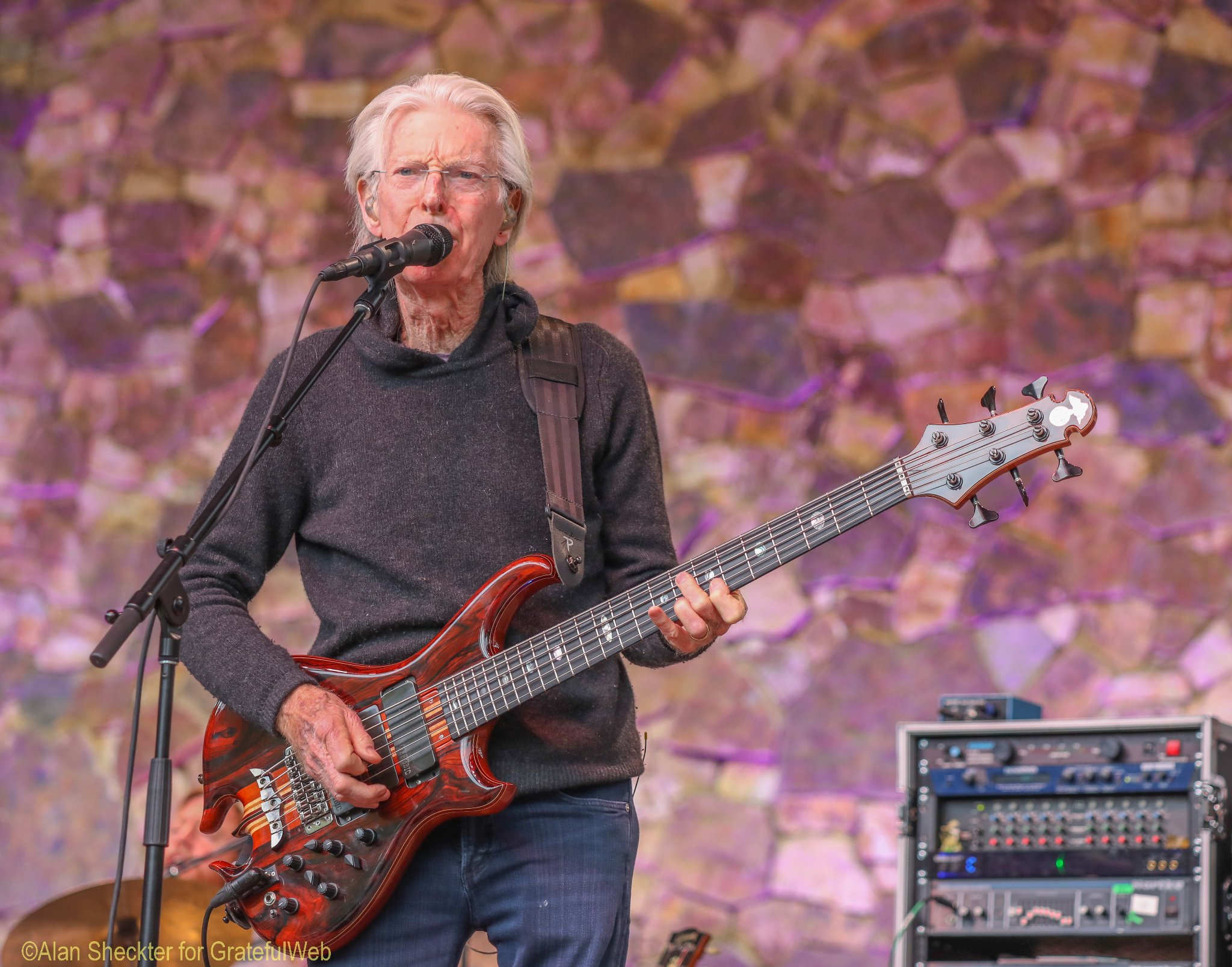 From "The Eleven," as vocalized by Phil & Friends: "No more time to tell how / this is the season of what / Now is the time of returning / with our thought jewels polished and gleaming."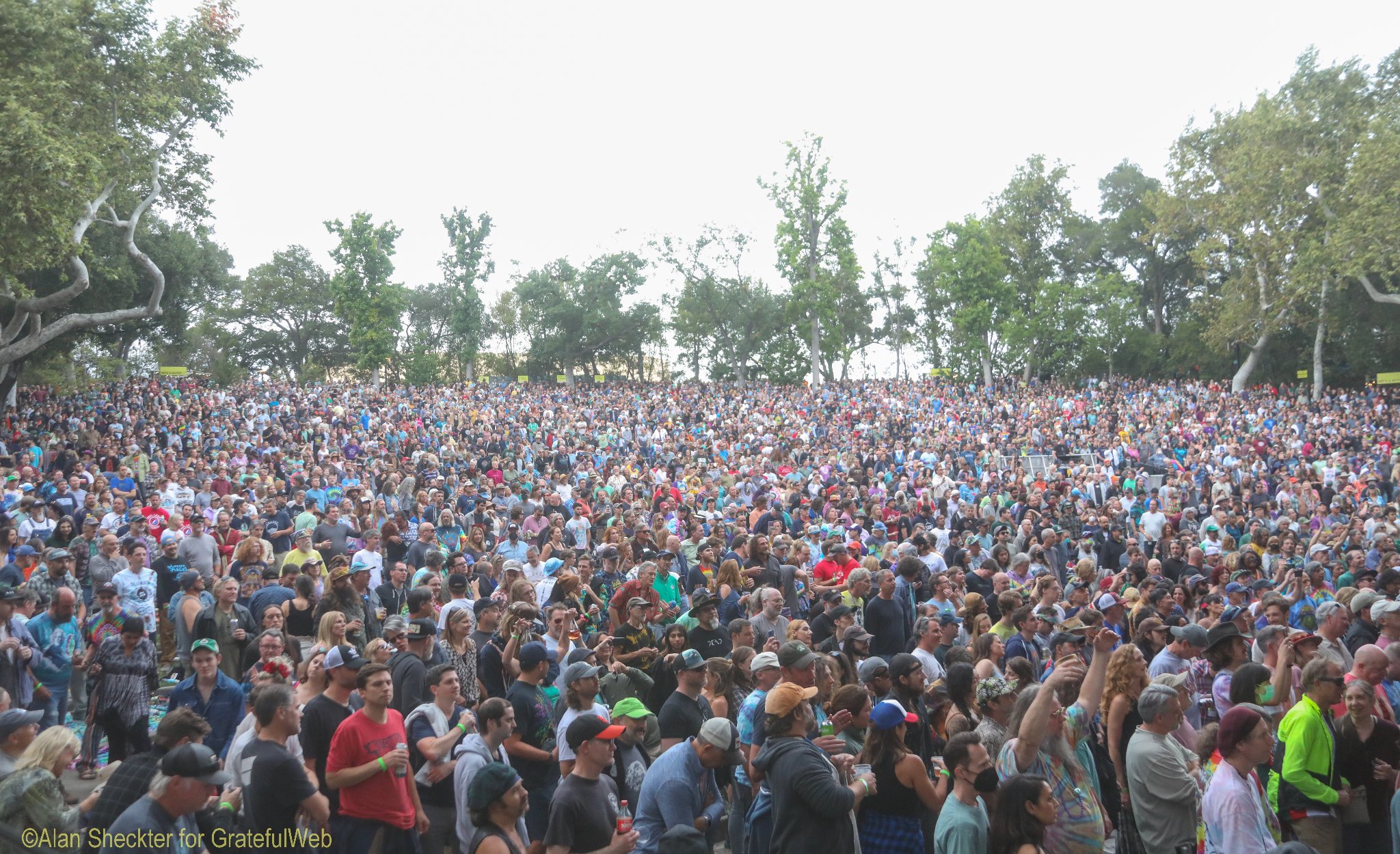 Check out more photos from the show.